An organized kitchen makes preparing food easy and enjoyable! These are our favorite kitchen organization ideas that can transform cabinets, drawers, sinks, and fridges into organized spaces.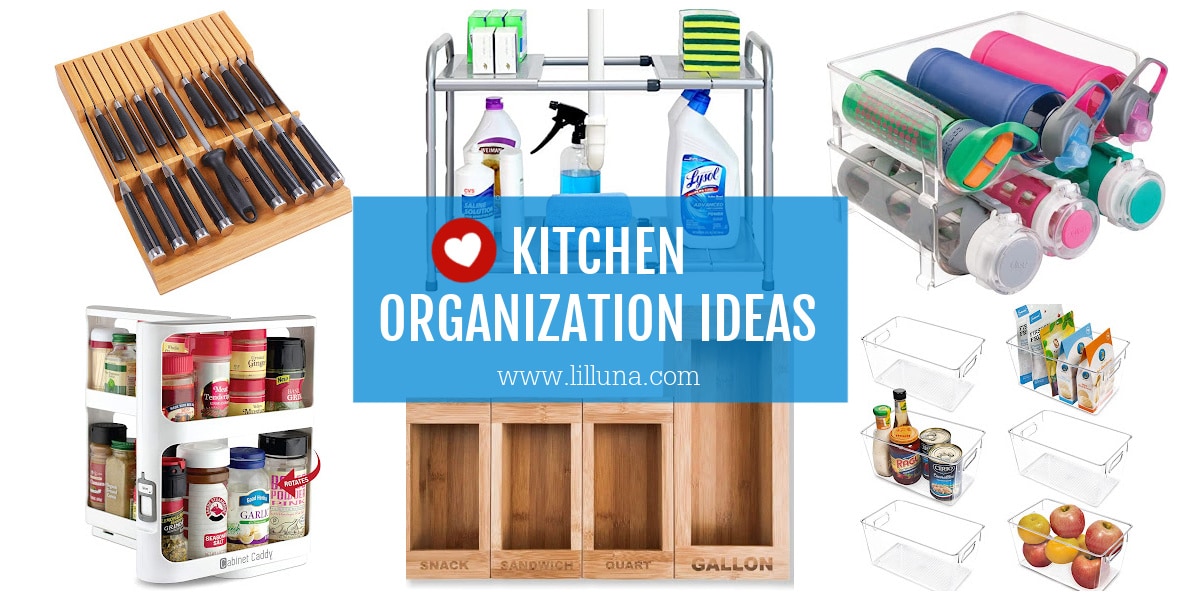 The Best Kitchen Organization Products
Over here at Lil' Luna, we spend A LOT of time in the kitchen, and let's just say that we might sometimes dream about well-organized kitchens.
We found that there are SO MANY benefits to having an organized kitchen!
We have tried quite a few kitchen organization products over the years, and this post showcases our favorite items. Each of these items has been SO worth the investment.
And, to make it extra easy to get these products, we found them all on Amazon so all you need to do is click that button a few times and you'll be on our way to kitchen organization heaven.
---
Kitchen Cabinet Organization
Kitchen cabinets are one of the hardest places to organize! Or at least one of the hardest places to maximize storage. Oftentimes, there's a lot of empty space above items on shelves that can't be utilized without stacking things, and stacking isn't always possible or practical.
We've found a handful of kitchen cabinet organizers that help maximize storage space inside your kitchen cabinets, while also making things accessible and more uniform.
Whether you need to organize spices, pans, or water bottles, there's a storage solution here!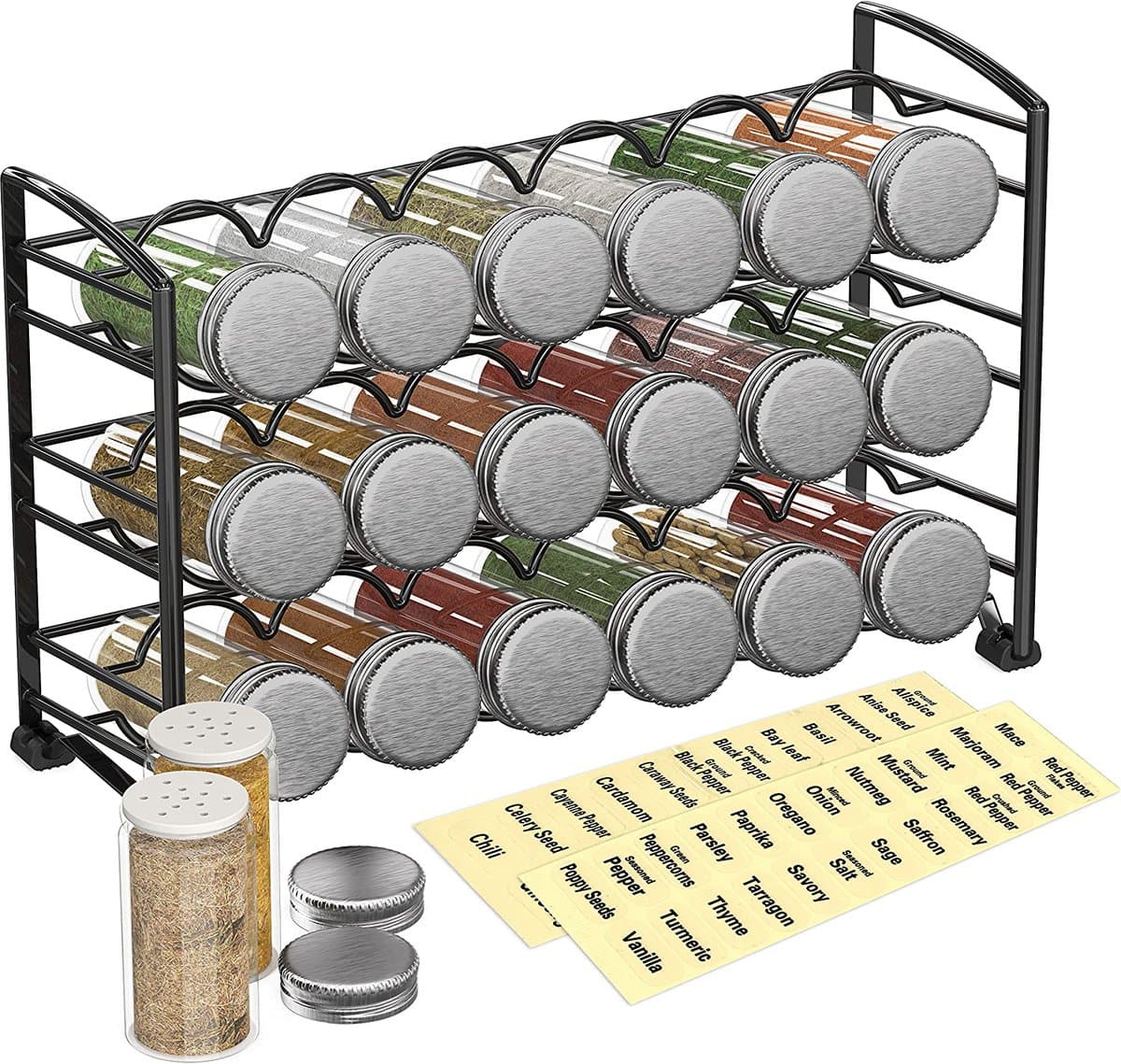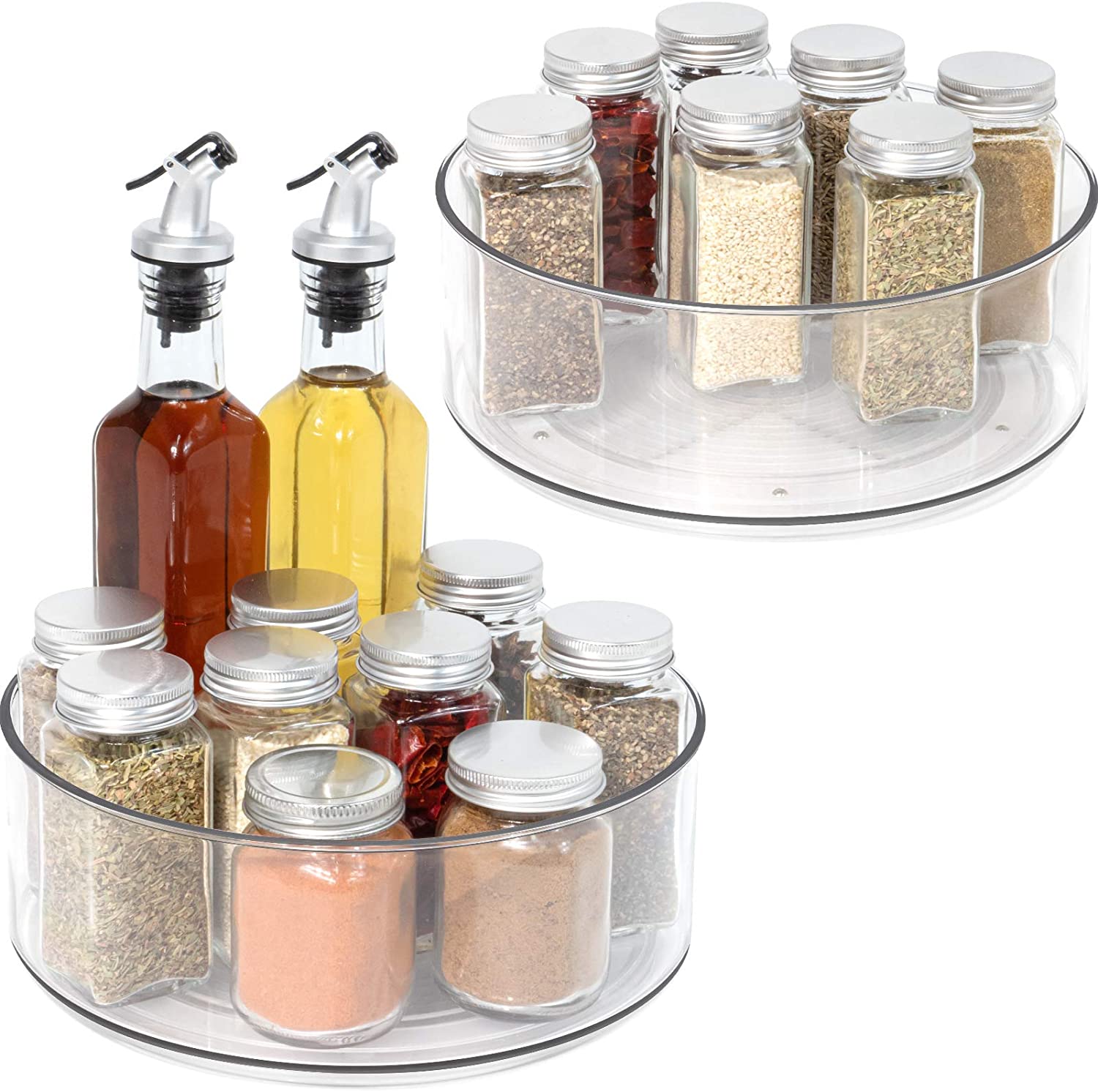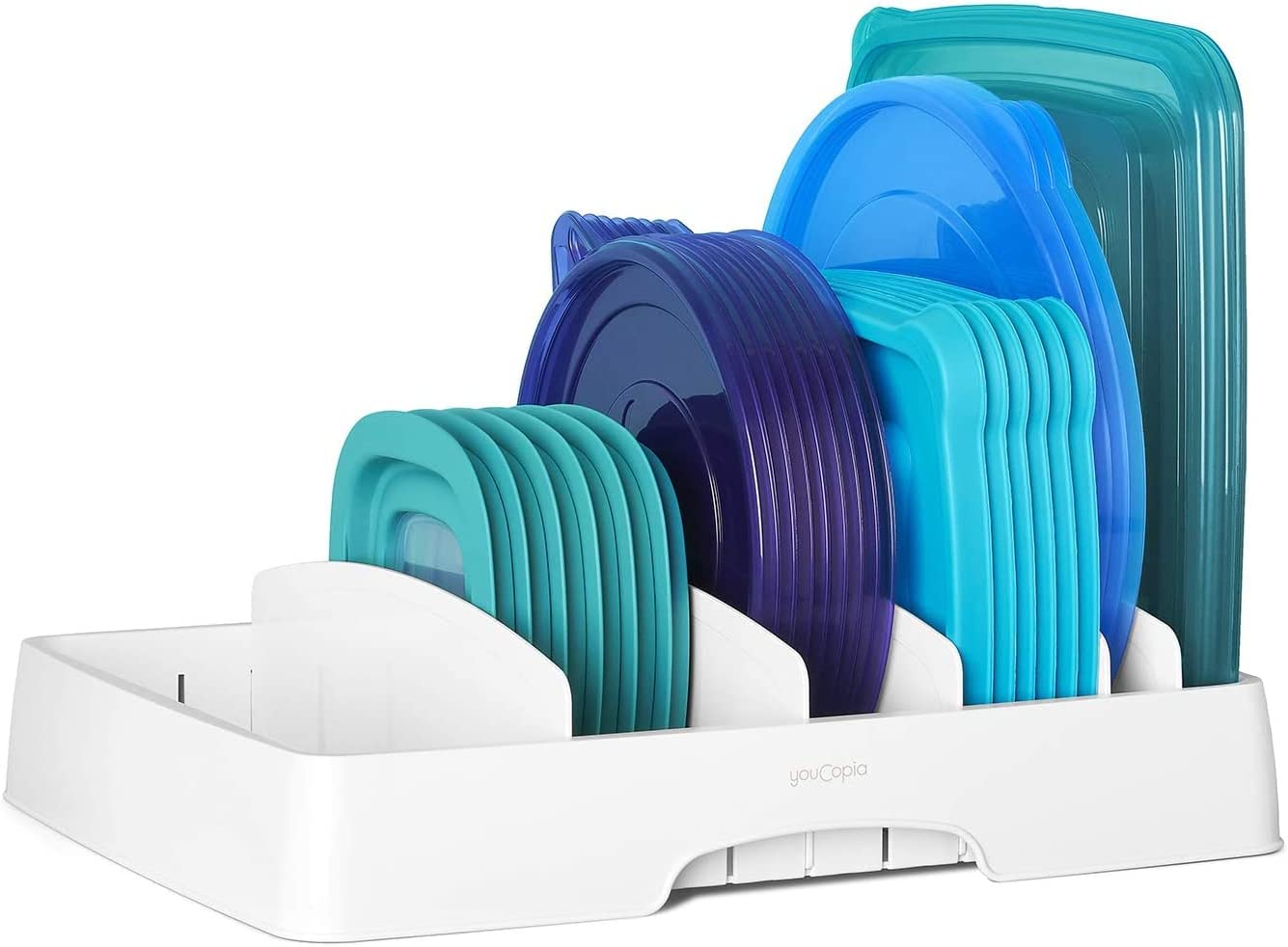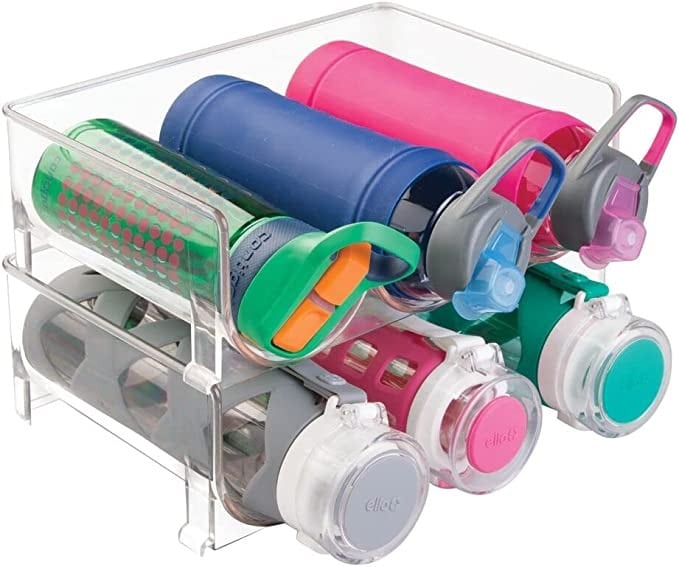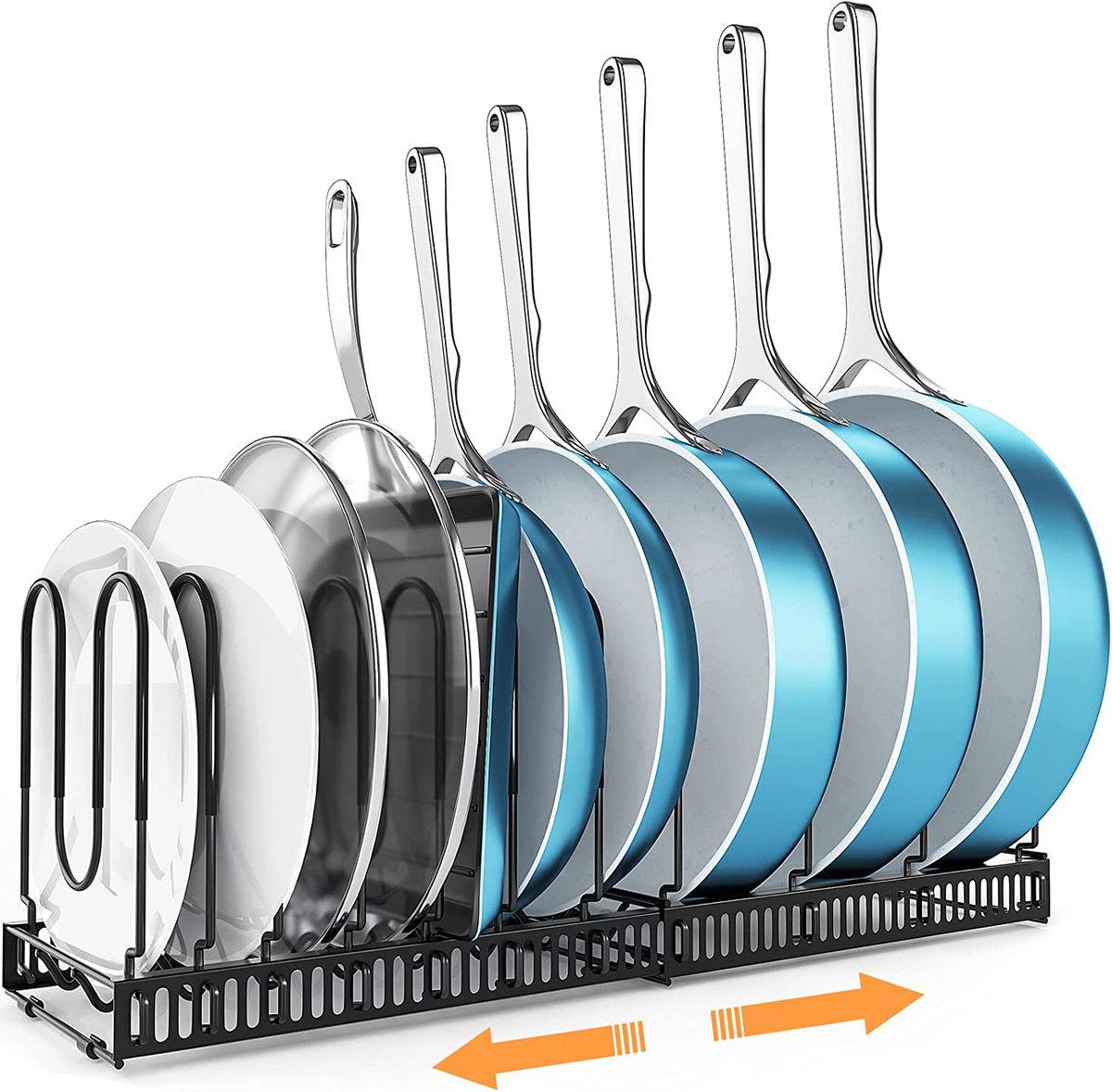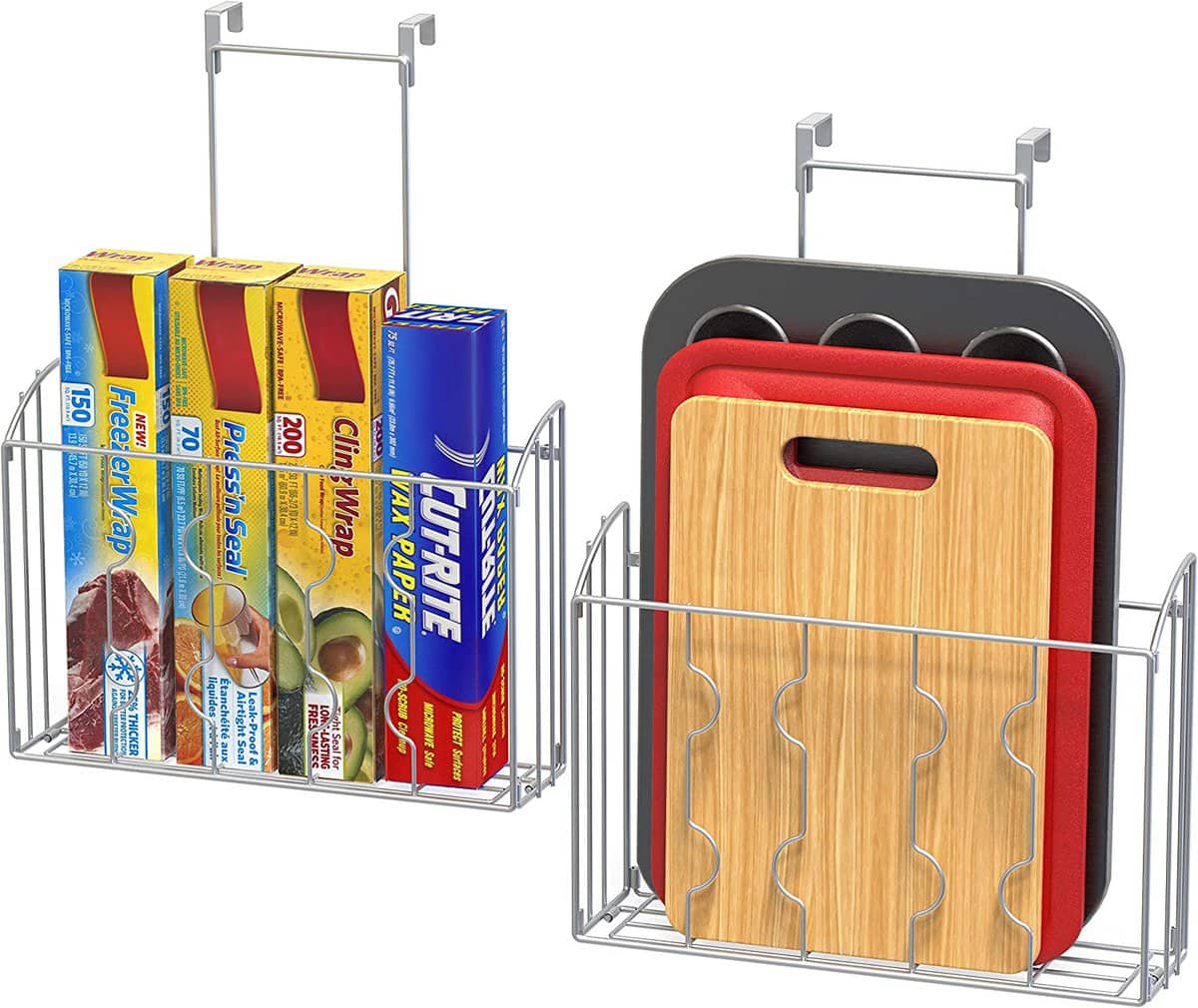 ---
Kitchen Drawer Organization
It can be so frustrating rummaging through a drawer to try to find that spatula or knife you're looking for, especially if you need it quickly! Cooking utensils and small items tend to get all mixed together. It's hard to keep everything in those drawers organized without having some tools to help.
We've found some great kitchen drawer organizers that create places for everything in our drawers and make it easy to quickly find what we're looking for. It also optimizes the space in the drawers so we can fit more in them.
These are our favorite kitchen drawer organization products to help you effectively store cooking utensils, knives, spices and food storage bags.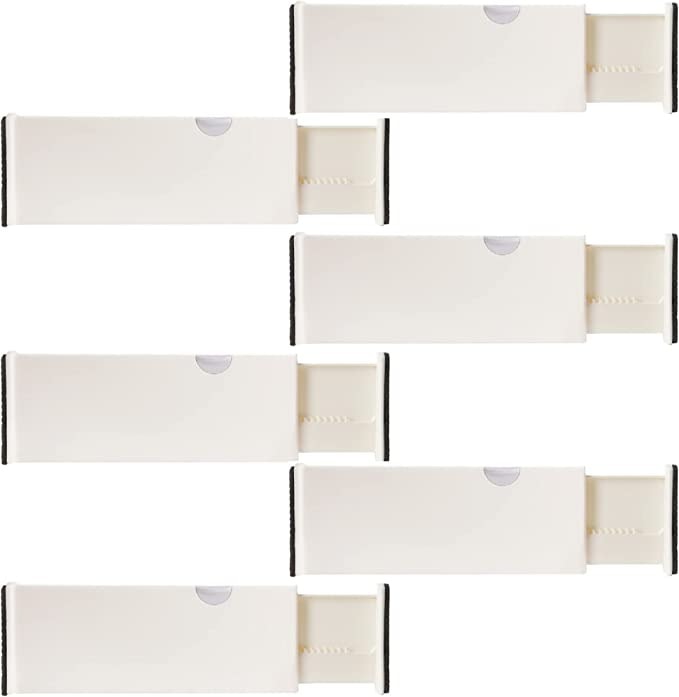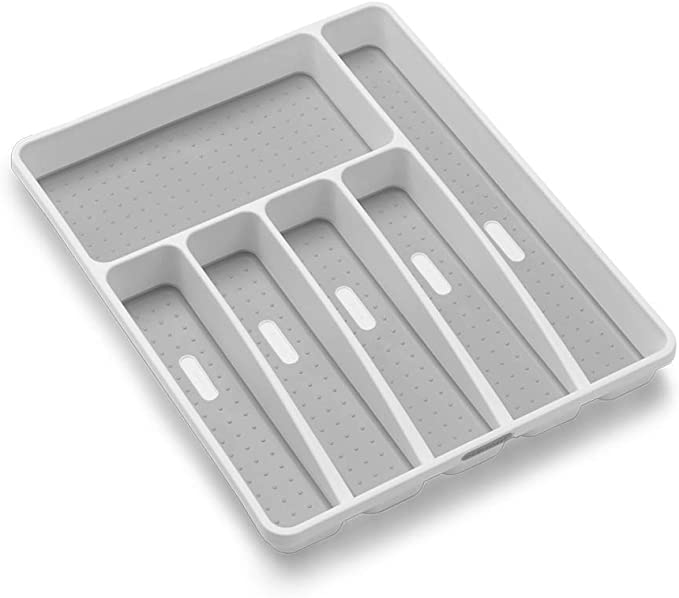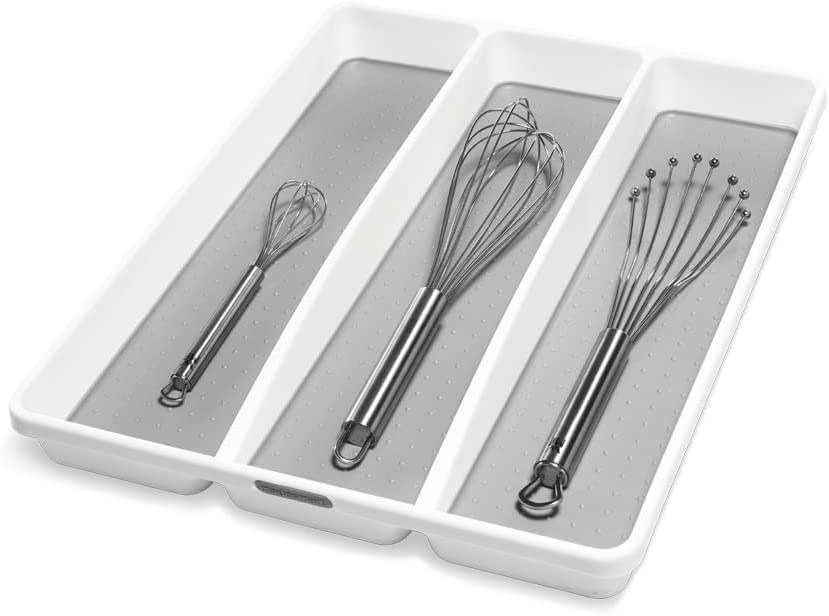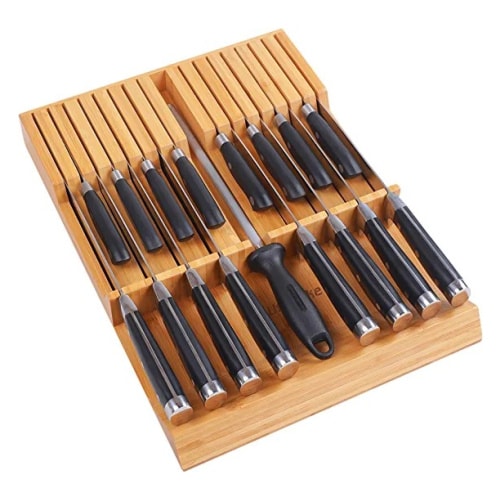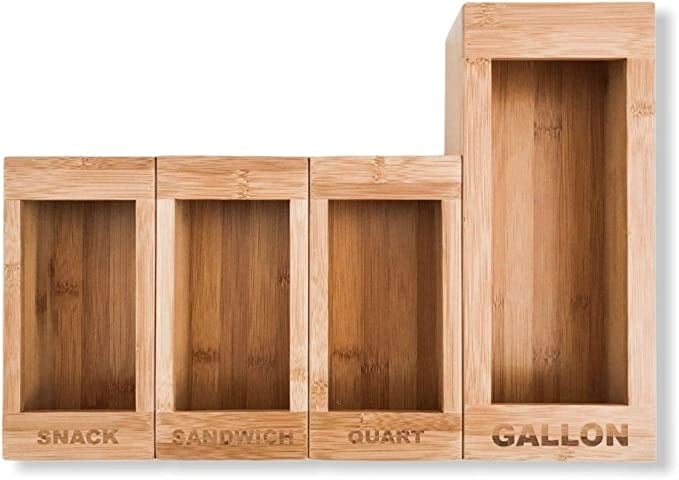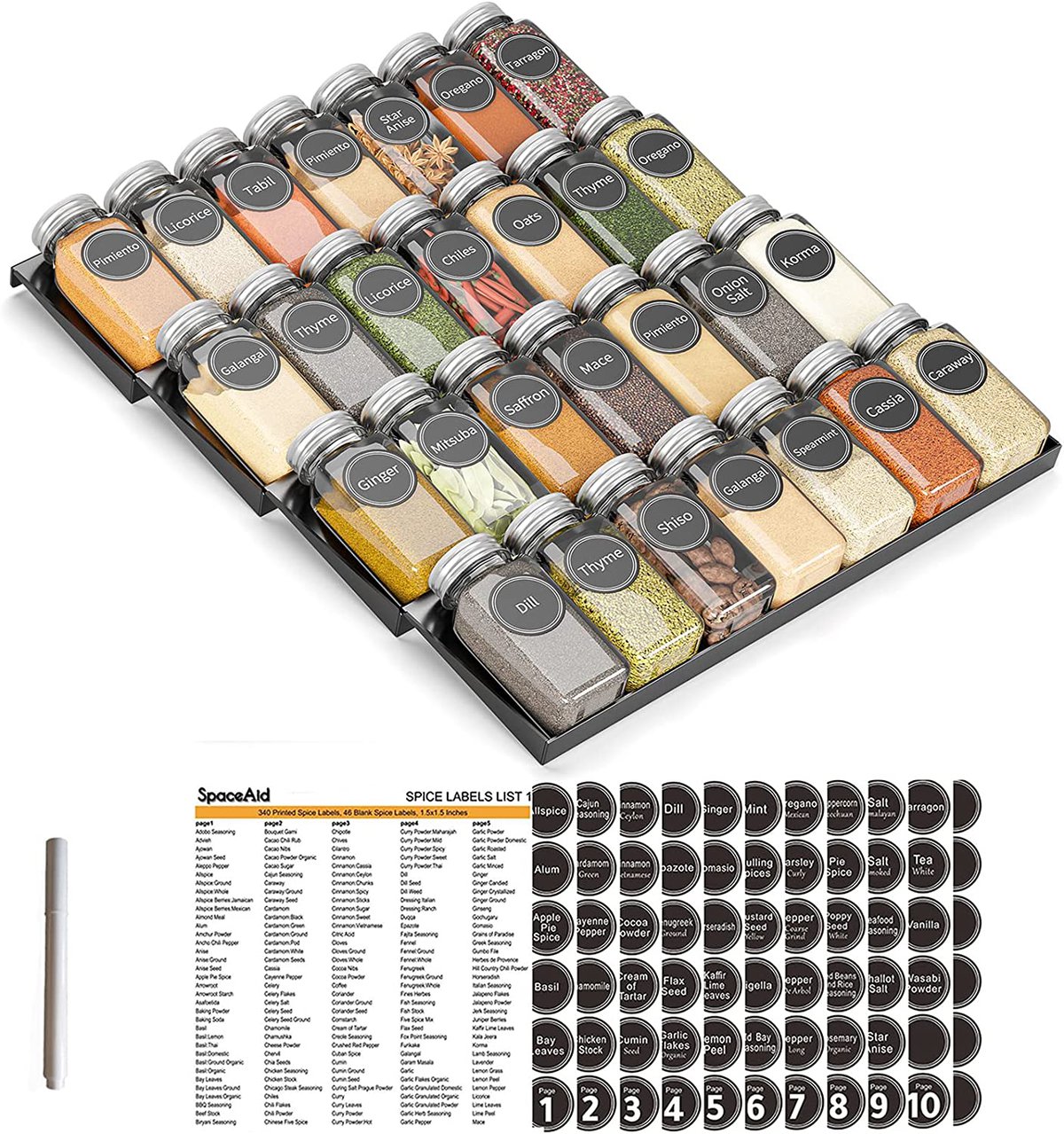 ---
Fridge Organization
Don't you just love opening a well-organized fridge?
It's so convenient when everything has its place and you can quickly find what you're looking for. A well-organized fridge also allows you to fit more things in there.
These items have been game changers when it comes to keeping our fridge neat and organized.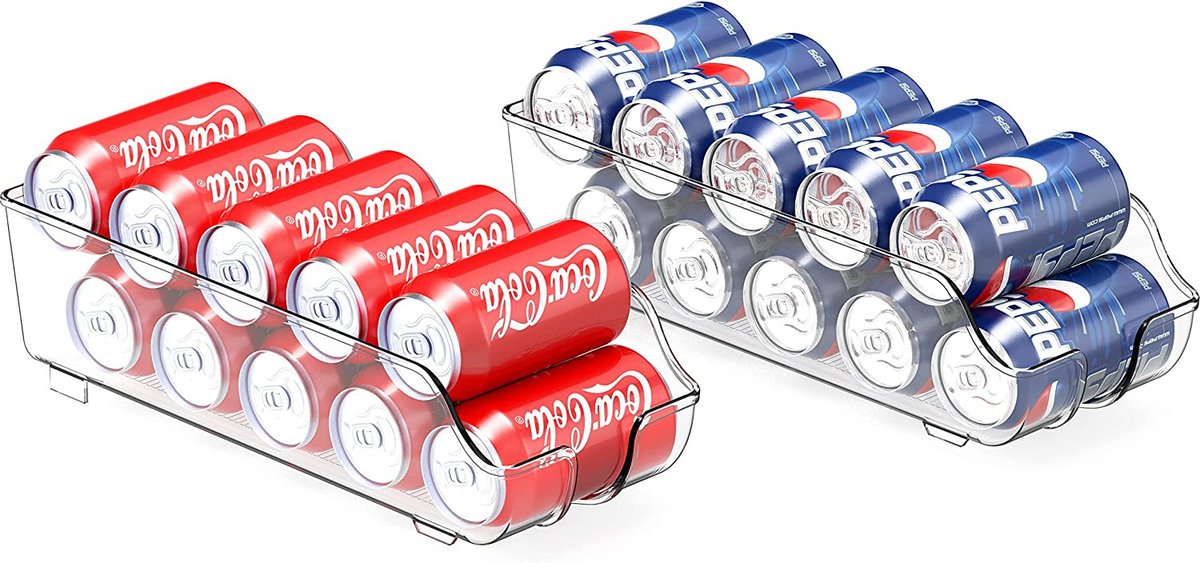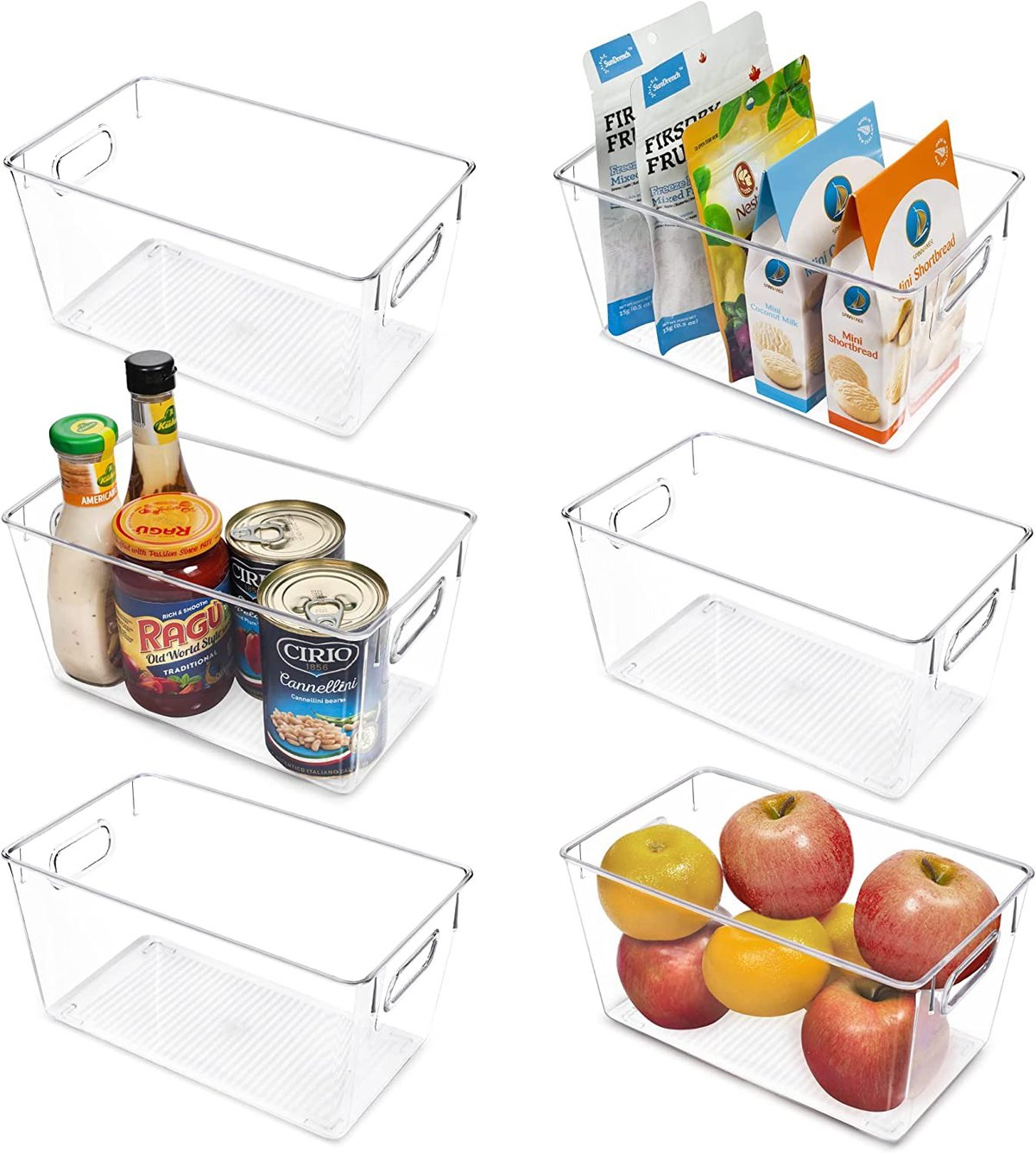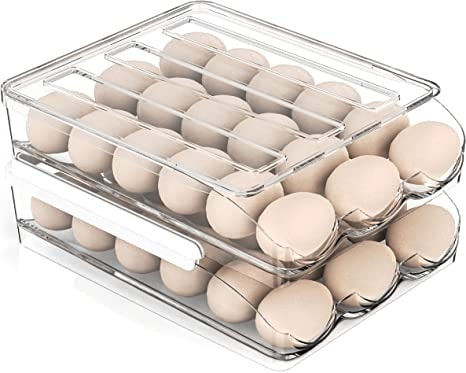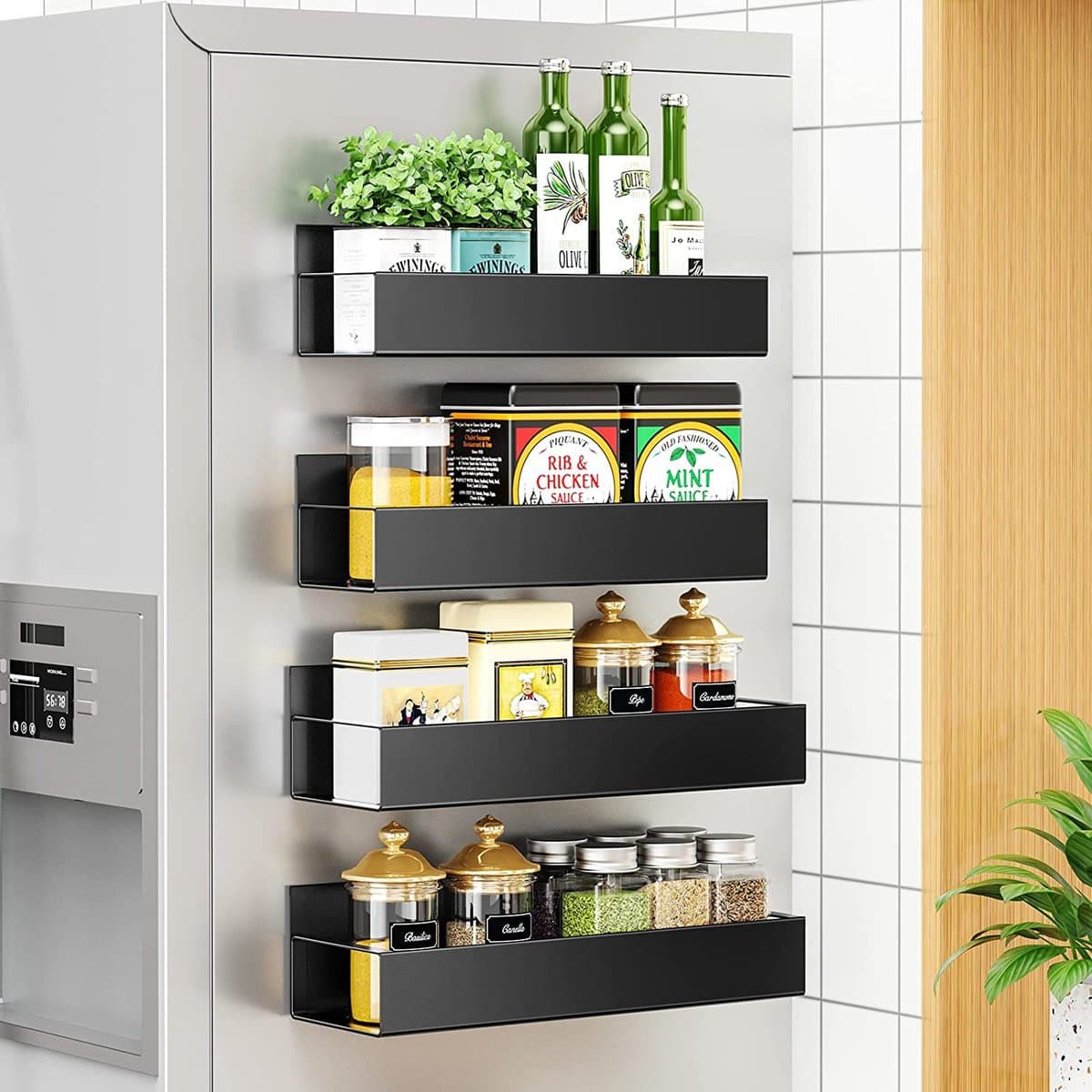 ---
Kitchen Sink Organization
Whether we're doing dishes or washing our hands, we all spend a good amount of time at the kitchen sink.
We need quick access to cleaners, dish soap, hand soap, sponges, dishcloths, spray bottles and a handful of other items. Wouldn't it be nice if all of those items were organized in a way that we could easily grab what we need?
We have found some great tools that offer great storage options for everything stored around the kitchen sink.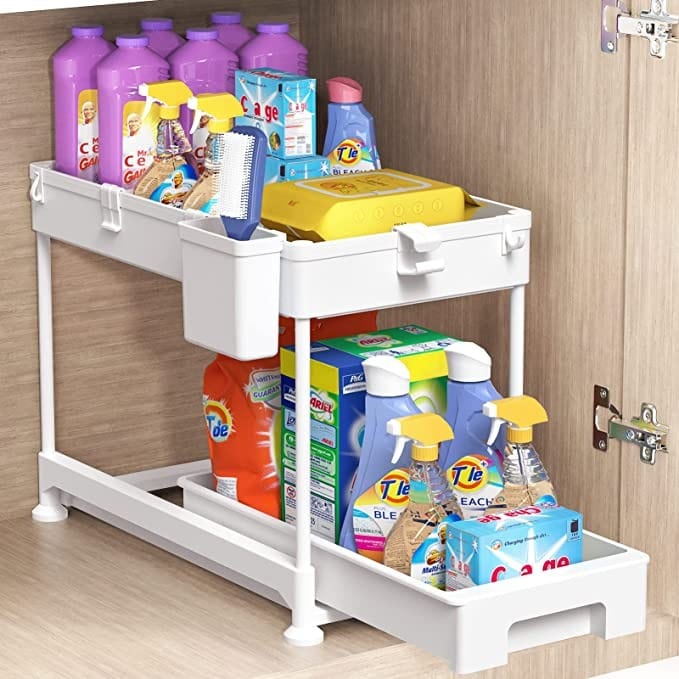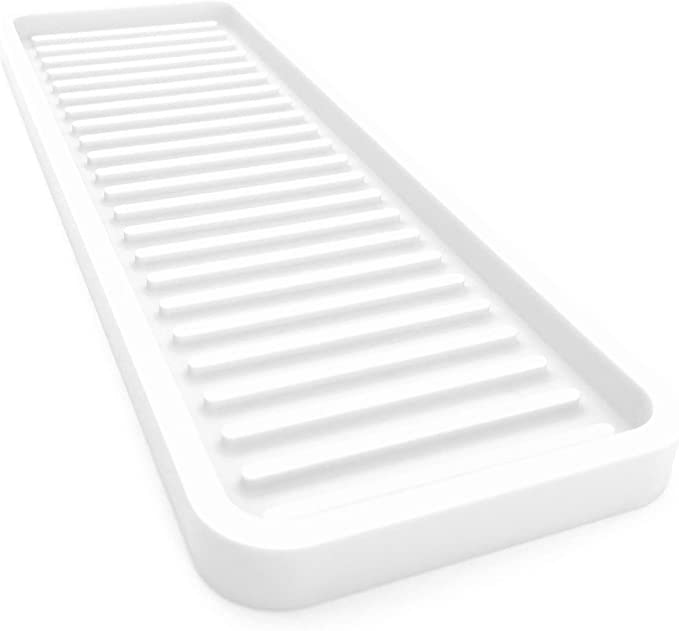 ---
Let's hear it for our top kitchen organization products!!
We hope you found this post helpful and that it gave you some ideas and product suggestions that can help you create the organized kitchen you dream of (assuming you dream about organized kitchens like we do).
If you buy and try any of the items in the post, we would love to hear from you to find out if you love them as much as we do. Please feel free to leave a comment below.
Also, be sure to check out all of the items in our Amazon Kitchen Organization Idea List or check out our Lil Luna Amazon Storefront that includes a variety of lists filled with our favorite products.
And, don't miss our other favorites posts like our Favorite Baking Tools. It reveals the BEST baking tools that we use all the time when baking!
Thanks for being here, and happy organizing!