Save yourself some time, money and stress by using this FREE meal plan that is full of amazing recipes. Each plan includes 5 dinner ideas, 5 side dishes, and 1 dessert making meal planning easier than ever!!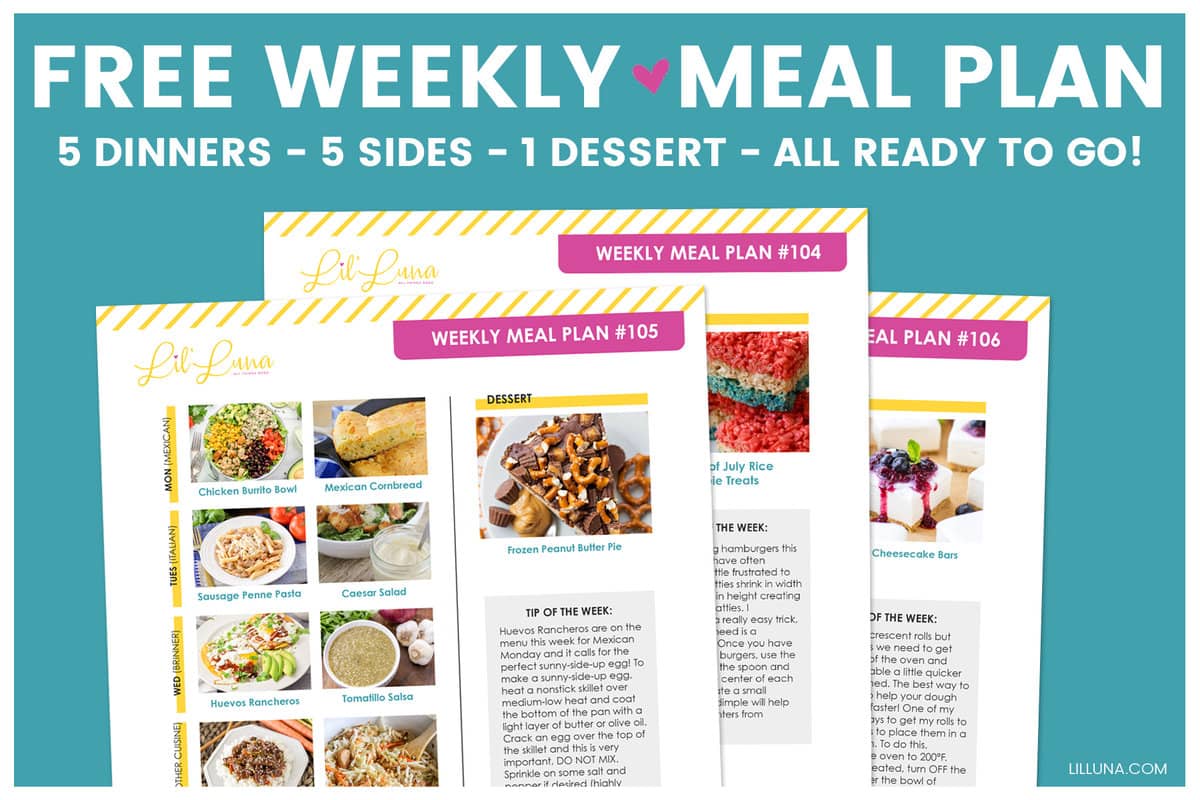 WEEKLY MEAL PLAN #122
Each week, I share with you a FREE meal plan that consists of 5 dinner ideas (Monday-Thursday plus one Weekend meal), 5 side dishes, and 1 dessert!
This is meant to help simplify menu planning, shopping, and cooking so you can more easily enjoy meals with your family throughout the week!
---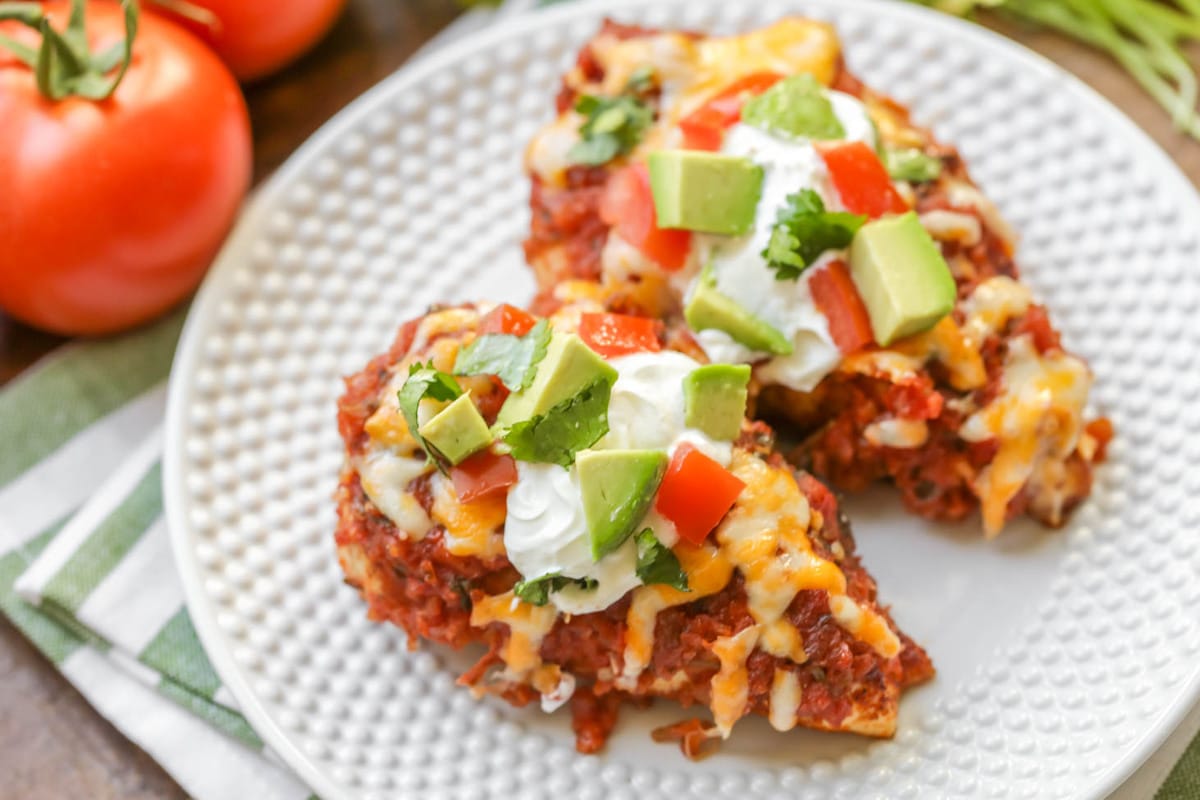 Salsa chicken is your ticket to a 30-minute meal that the whole family will love! And it's all baked in one pan for easy clean up!
Hot mexican bean dip is prepped in minutes and baked in the oven. It's packed with a punch for a perfect appetizer or side!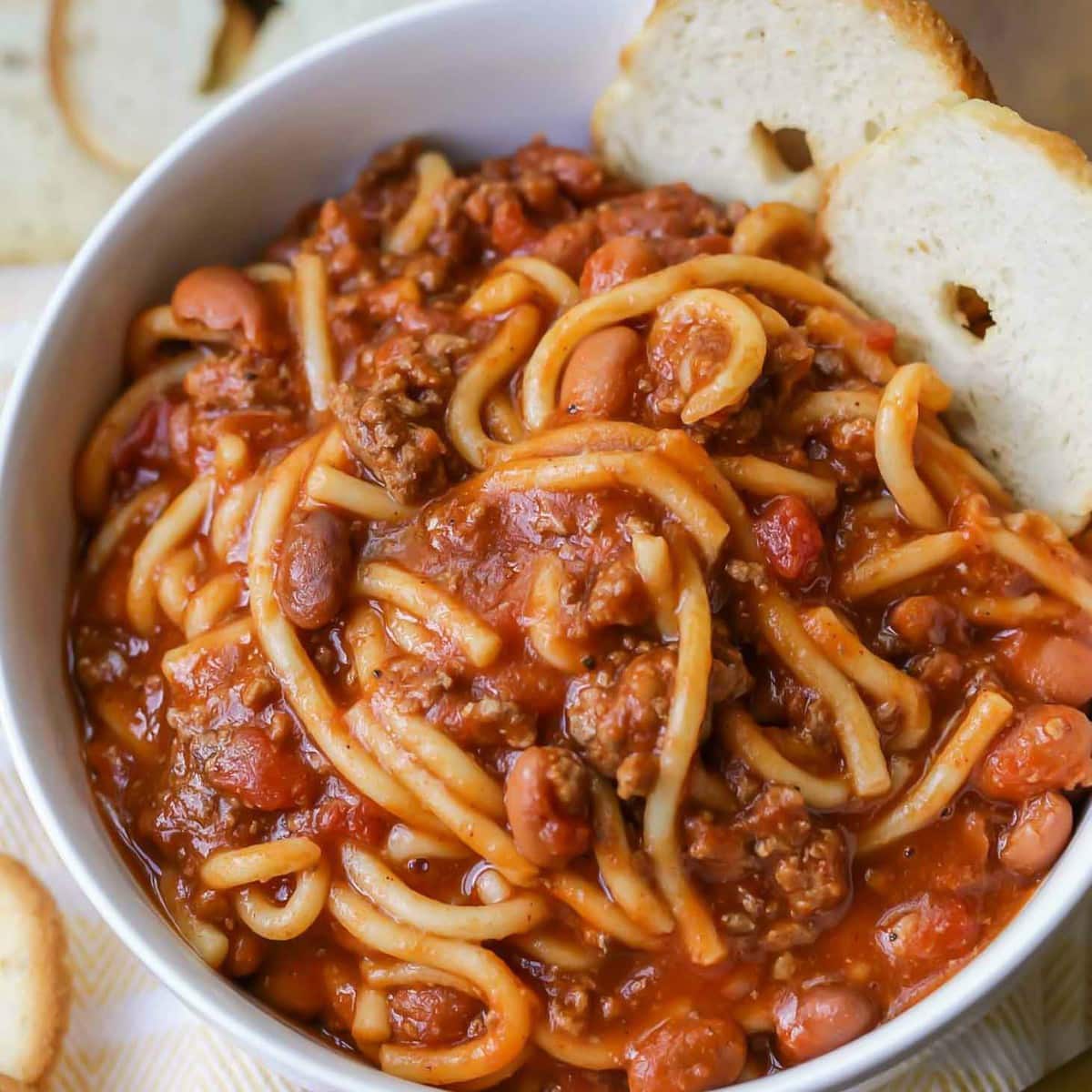 Flavorful chili spaghetti is a midwestern twist on a classic bowl of chili. It is hearty with just the right amount of spice!!
Copycat Texas Roadhouse rolls are so soft they melt in your mouth!! They are huge, buttery, and SO good!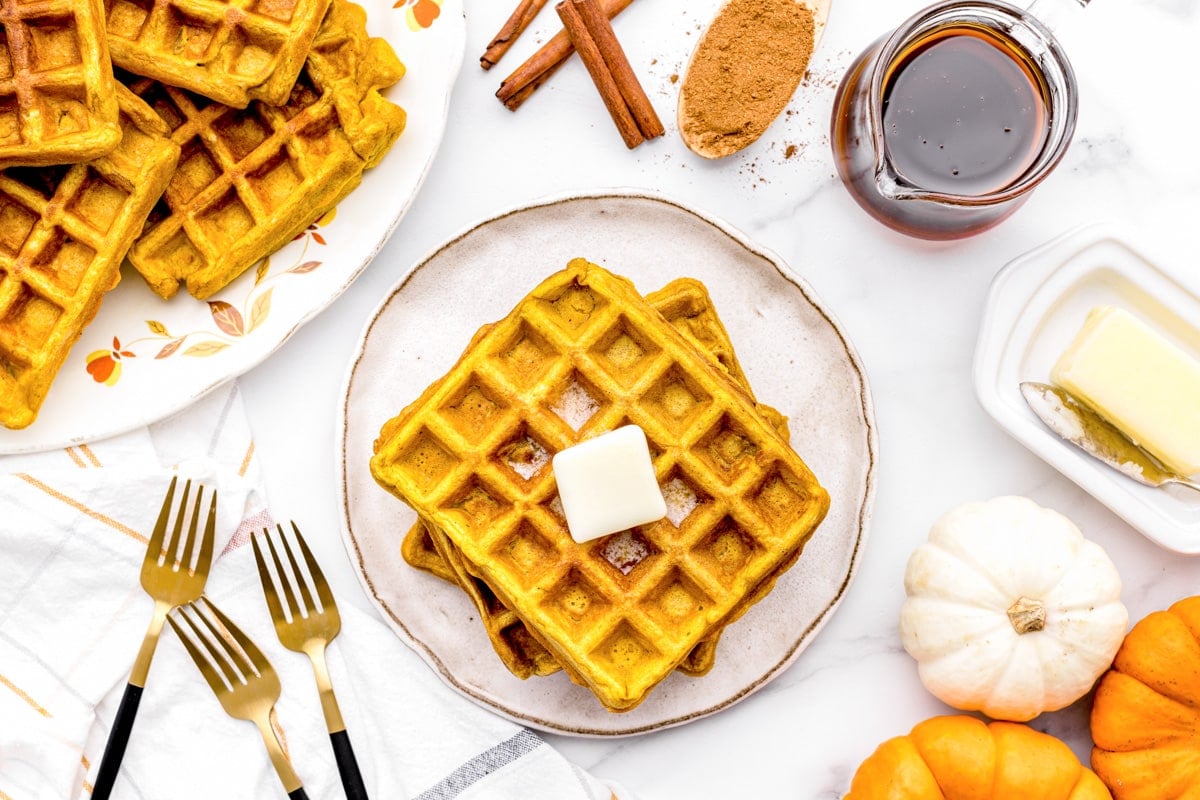 Pumpkin waffles are the most flavorful and fluffy waffles! Serve them with syrup or a scoop of vanilla ice cream for a delicious treat.
Easy and delicious scrambled eggs never go out of style! This recipe is fluffy, flavorful and absolutely perfect every time.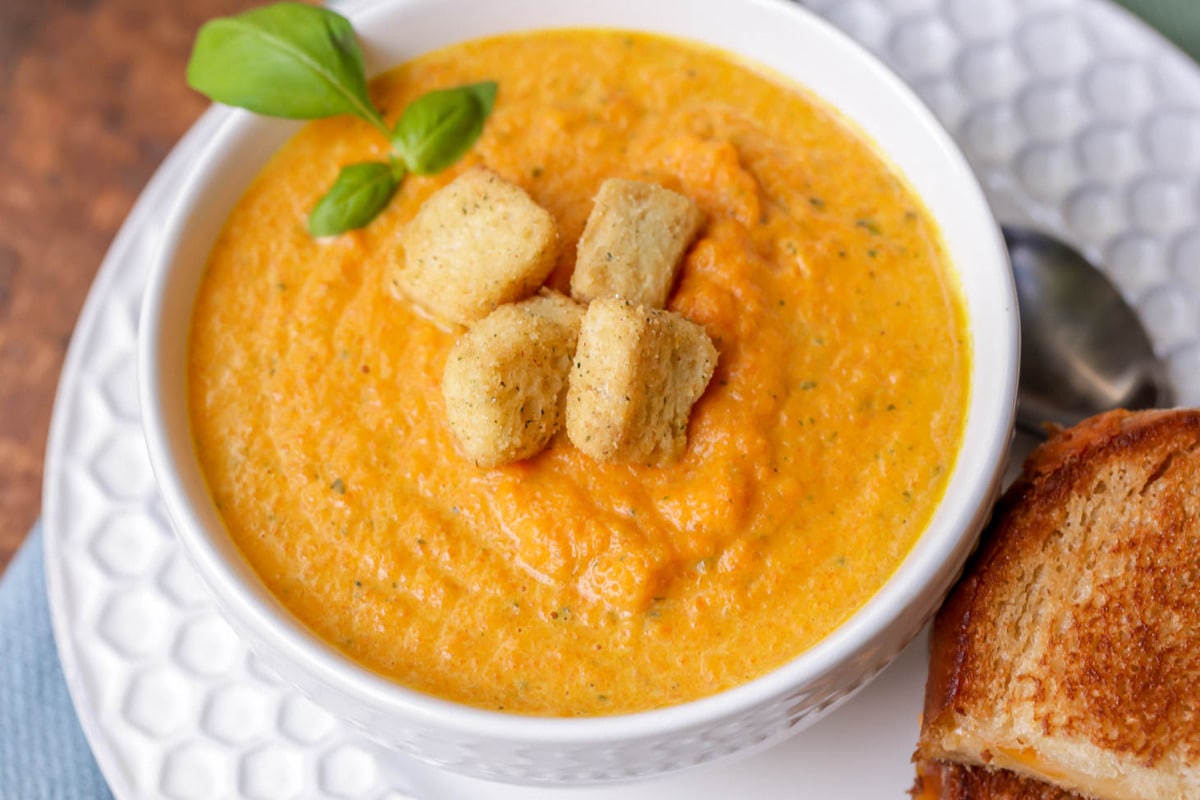 Flavorful and filling roasted carrot soup is perfect for a cold day! This hearty soup is cozy and delicious.
Baking fresh homemade bread may seem daunting, but with these no knead bread Recipes, you'll be a professional in no time! They are easy and SO delicious.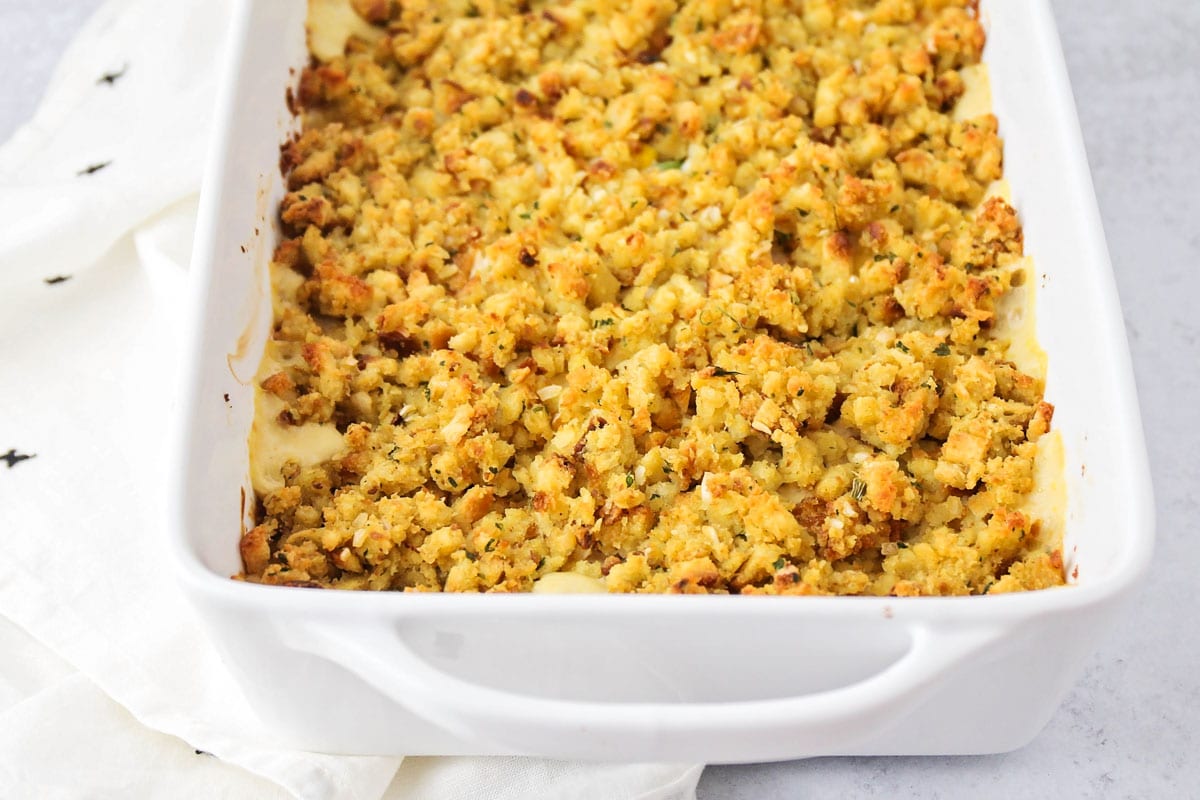 Savory and filling chicken stuffing casserole is perfect for feeding a family and only takes 15 minutes of prep time!!
Fresh cranberry sauce tastes amazing with every other dish on your Thanksgiving table. Make it ahead of time for less stress!
---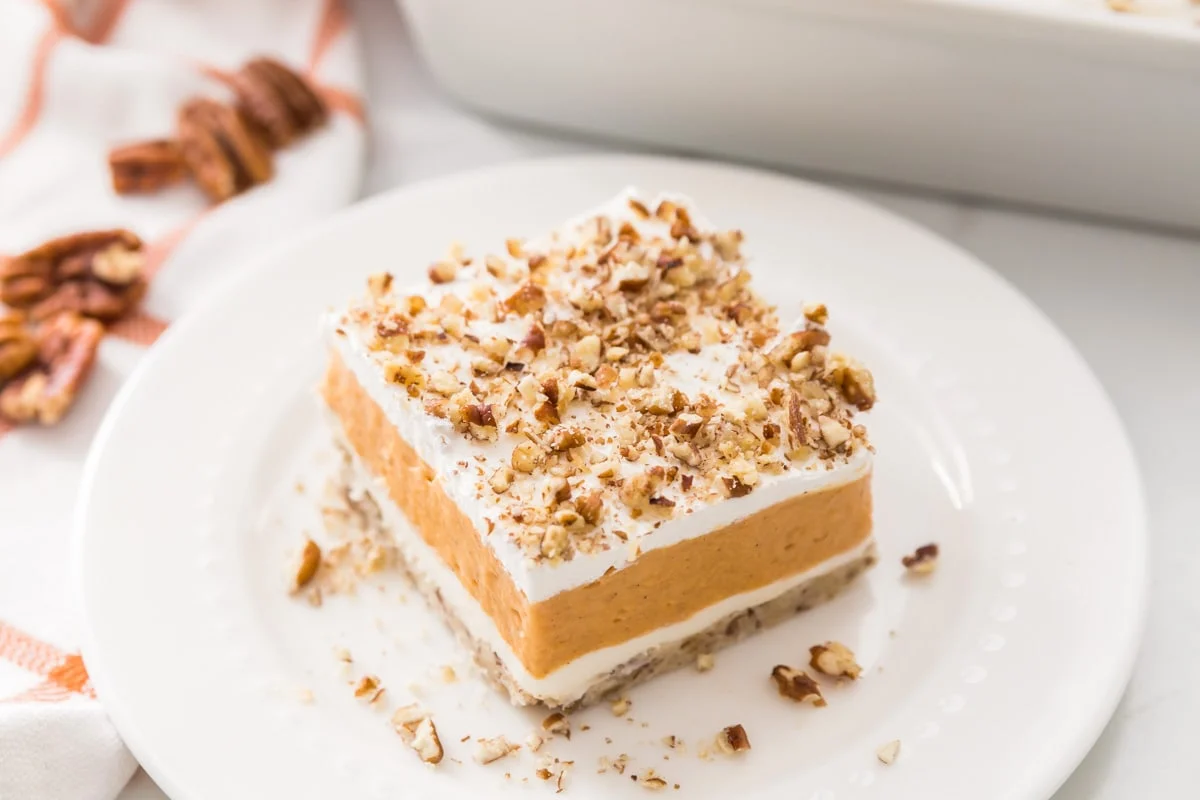 Tasty 4 layer pumpkin delight dessert starts with a crunchy pecan crust topped with creamy pumpkin, cream cheese, and whipped cream layers!
For more Fall Desserts, try:
---
Click the link below to download this week's FREE meal plan!
And remember – if you want to create your own menu, be sure to check out all our recipes and visit our recipe pages, including: Main Dishes, Side Dishes, Desserts, Appetizers and Breakfast!