Homemade Taco Seasoning is simple, and is made with ingredients that are usually on hand. It gives delicious flavor to any recipe!!
Now you can make your favorite seasoning at home! Taco seasoning is perfect to flavor your fave tacos, enchiladas, flautas and more. I love that you can control the spice level and flavor by making it yourself!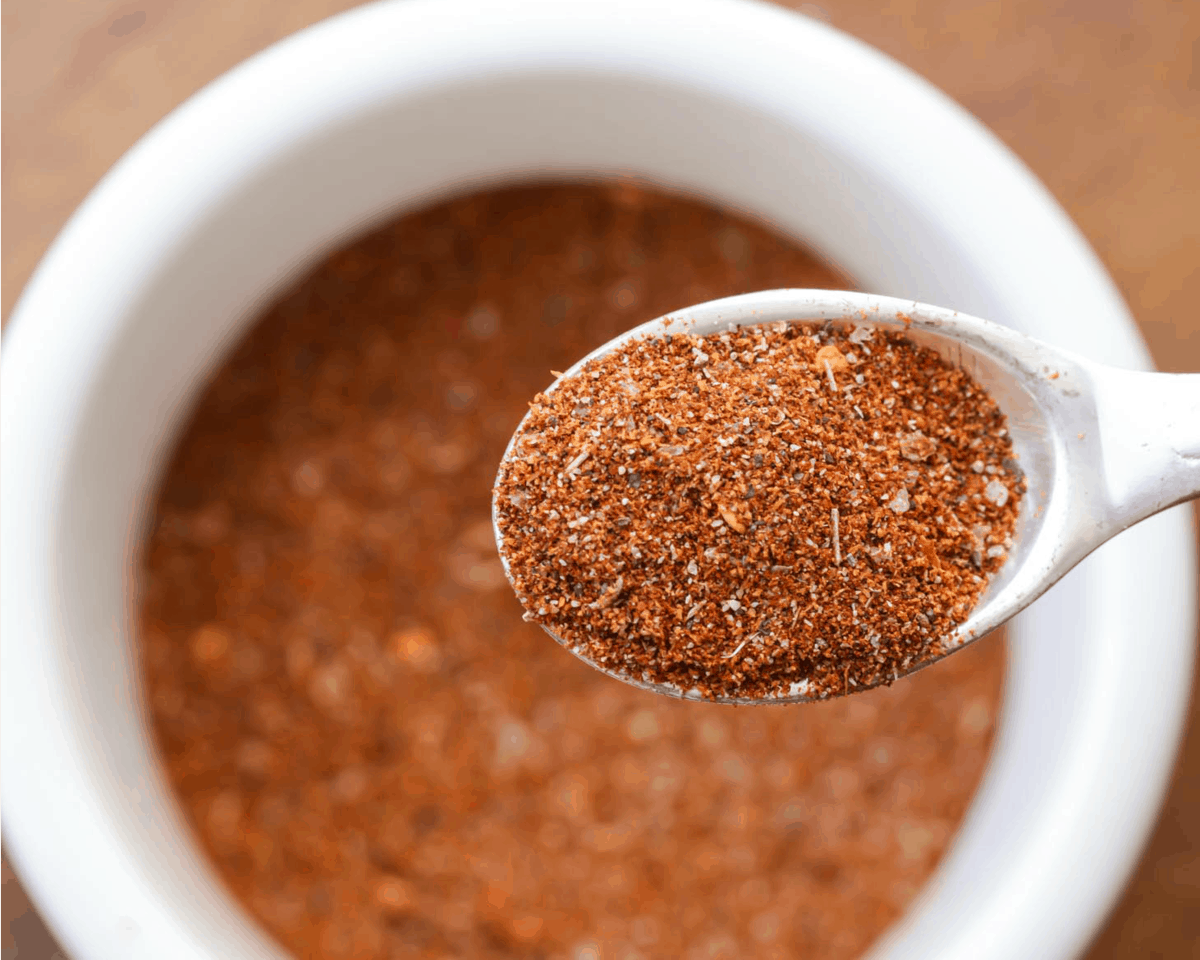 Homemade Taco Seasoning
Have you ever thought to make your own Taco Seasoning?! I admit I hadn't until recently when I realized I needed it for a recipe, was all out and didn't have time to run to the store. I found a recipe for it and thought we would give it a go. It was easier than we thought and tasted just like the taco seasoning you can buy.
I will say upfront – yes, it is easier to buy taco seasoning at the store, but I love having a good recipe on hand that I can make at anytime without having to run to the store.
I also always have the ingredients on hand which is a bonus. It also takes just a few minutes to put together so technically, it's faster to just make it at home than run to the store. 😉
How to Make Taco Seasoning
Any chili powder will do for this recipe, but we especially love Gebhardt chili powder. 😉
MIX & STORE. Once you have all the ingredients gathered and have your red pepper flakes crushed, you just need to combine all the spices. Mix well and store in an air-tight container. So easy, and delicious!
We even think these would be great to put in jars and gift to friends since everyone tends to use taco seasoning. 😉
Tips + Storing Info
A packet of taco seasoning is only about 2 tablespoons in each packet, which is enough for 1-2 pounds of ground meat, depending on your taste preferences. 
Our recipe actually has less chili powder than other seasonings, but if you're concerned about it being too spicy for kiddos you can ½ the amount of chili powder and increase onion or garlic powder.
If you are worried about a "chunky" texture or having uneven grain sizes you can grind the spices with a mortar and pestle before storing the seasoning
STORE for up to two or three years. As long as it remains dry, unopened, and at room temperature then it should last a nice long time. We like to store ours in a mason jar with a clasp lid.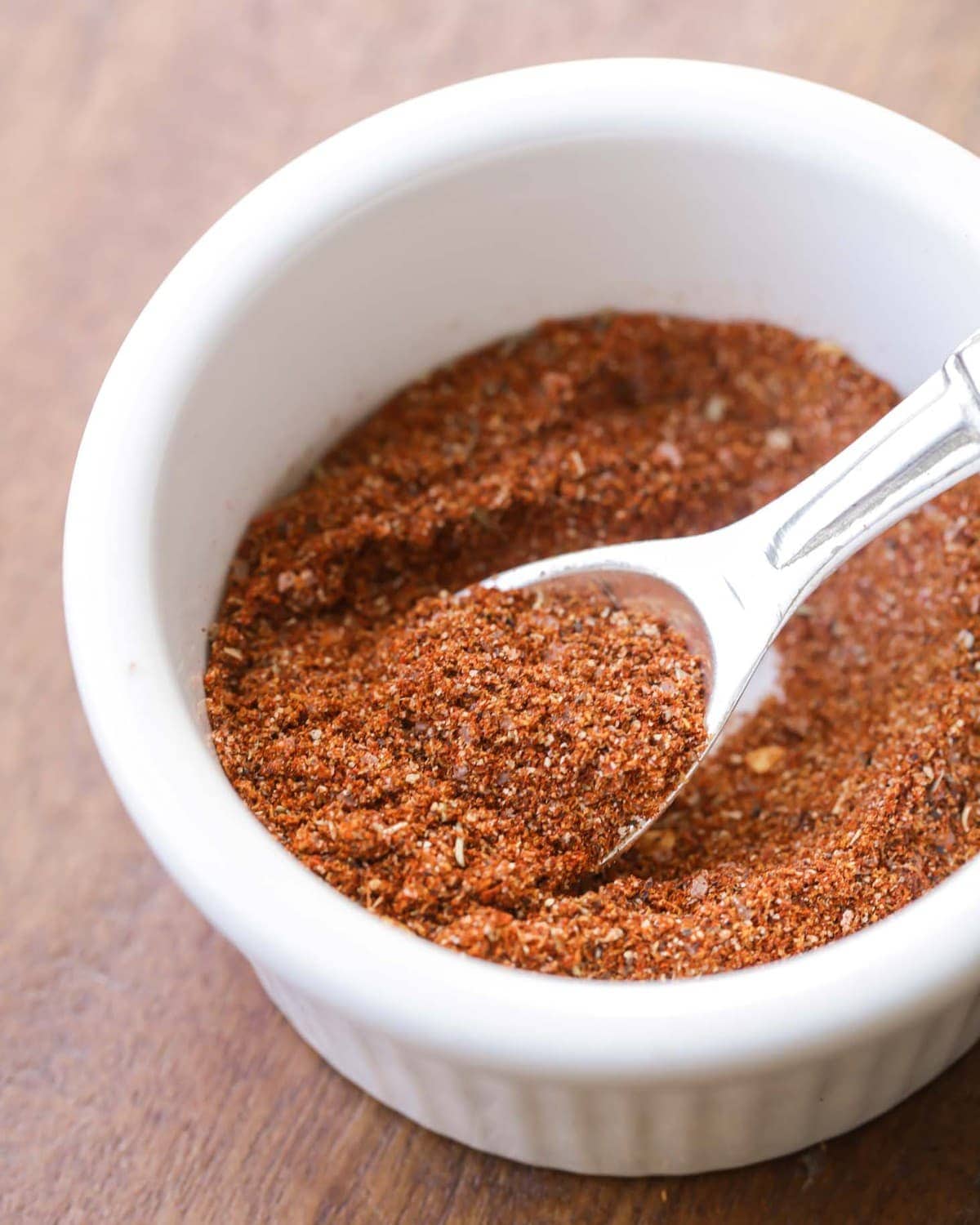 For some recipes that use Taco Seasoning, check out:
Taco Seasoning Recipe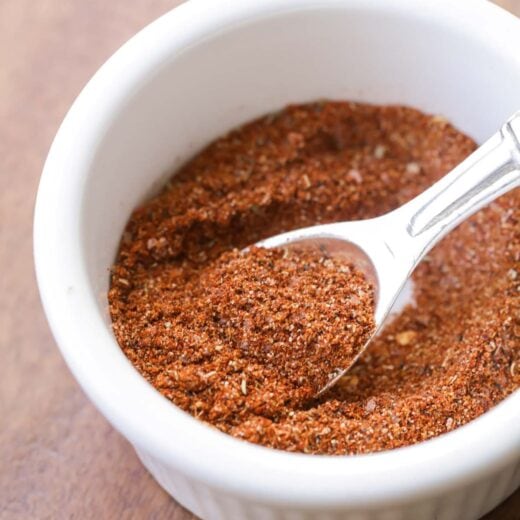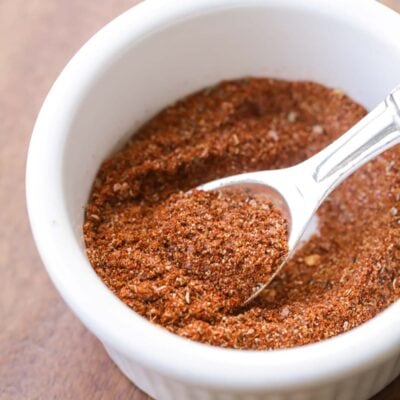 Homemade Taco Seasoning is simple, and is made with ingredients that are usually on hand. It gives delicious flavor to any recipe!!
Ingredients
1

tbsp

chili powder

1/4

tsp

garlic powder

1/4

tsp

onion powder

1/4

tsp

crushed red pepper flakes

1/4

tsp

dried oregano

1/2

tsp

paprika

1 1/2

tsp

ground cumin

1

tsp

sea salt

1

tsp

black pepper
Instructions
Mix together all ingredients into a small bowl. Store in an airtight container.



Recipe from Allrecipes.com.