I can honestly say that I never get of sick of finding and trying new recipes. It's so much fun, and I love adding these new found recipes to the monthly menu plan because it guarantees the kids won't get bored with the same ol' dinner ideas. Today's recipe happens to be one that I know my kids will love for dinner but it also would be a great appetizer or side dish. They're Cheesy Pizza Rolls (or Pizza Bites), and they taste just like delicious pizza but don't require all the work of making homemade pizza dough.
These Garlic Bites are actually made from refrigerated buttermilk biscuits. They're stuffed with fresh mozzarella tossed in butter and baked to perfection! They're also topped with cheese and pepperonis before baking and are so addicting when served warm with marinara sauce. As anyone could imagine, they were a hit with the family and will definitely be made again!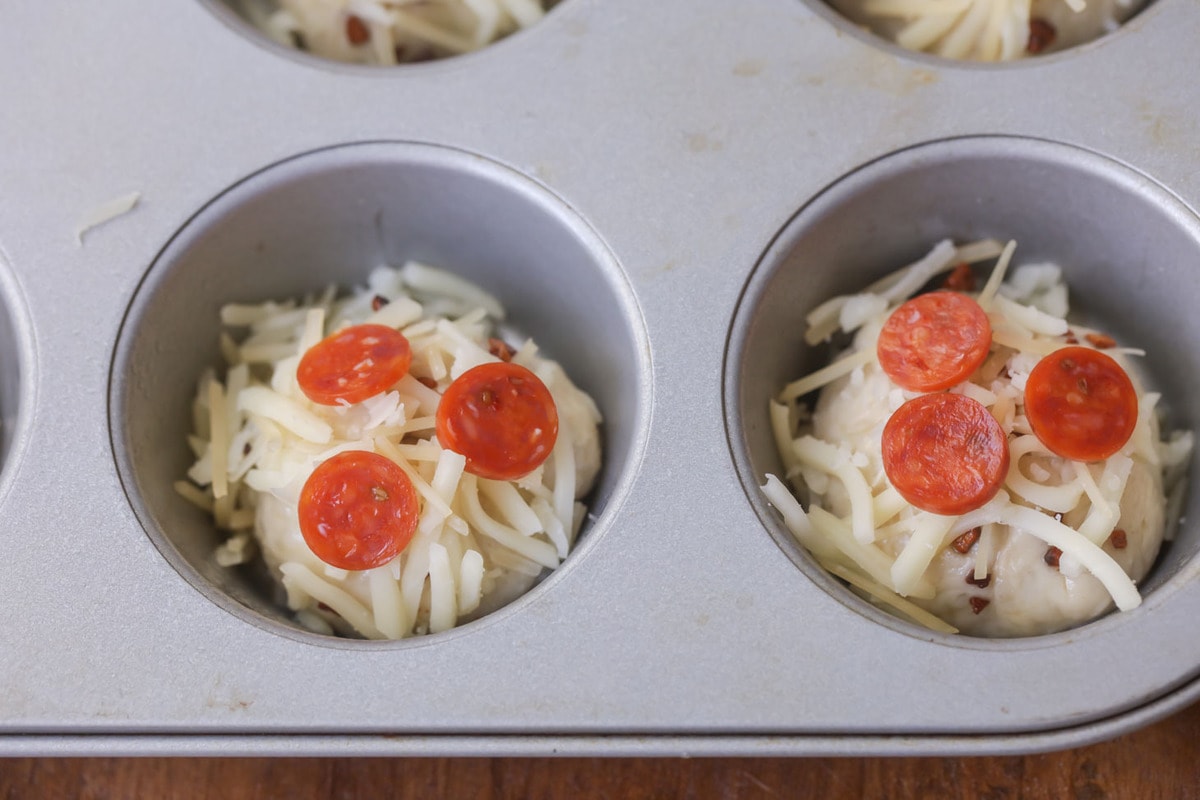 MY OTHER RECIPES
We topped ours off with pepperoni, but any of your favorite toppings can be added. 😉
Dipped in marinara! Again – a great appetizer idea.
Check out that stringy Mozzarella.
This recipe is seriously so simple and so delicious! I know there are so many different ways to serve pizza-type dishes but it's nice to change it up from the standard triangle slice you normally get. And what kid doesn't love the flavor of pizza?? I'm thinking these would be great for the kids at one of our next appetizer parties, which we like to have. 🙂
Cheesy Pizza Rolls:
Cheesy Pizza Rolls
Cheesy and delicious Pizza Rolls (pizza bites) filled with mozzarella and topped with butter, cheese and pepperonis.
Ingredients
2 cans buttermilk biscuits (8 count/each)
32 cherry size mozzarella balls
3 tablespoons olive oil
6 cloves garlic, minced
pinch crushed red pepper flakes
2 tablespoons butter
¼ cup vegetable oil
¼ tsp. salt
1 cup shredded mozzarella cheese
½ cup shredded parmesan cheese
Mini pepperonis
salt and basil to taste
Marinara for dipping
Instructions
Preheat oven to 450 degrees.
Open can of biscuits, and cut each biscuit in half and then flatten and round out.
Place TWO mozzarella balls in the center and wrap the dough around it to form a ball.
In a small skillet, heat olive oil over medium heat. Add garlic, red pepper flakes and butter. Add olive oil and salt.
Roll each dough ball in the butter/oil for a few seconds and then place in a mini muffin pan open side up.
Combine shredded cheese and add some to each dough ball topped with a few pepperonis.
Bake for 8-10 minutes and brush with remaining garlic butter from skillet.
Sprinkle with salt and basil and serve warm with marinara sauce.
Here is another non-traditional pizza recipe we love: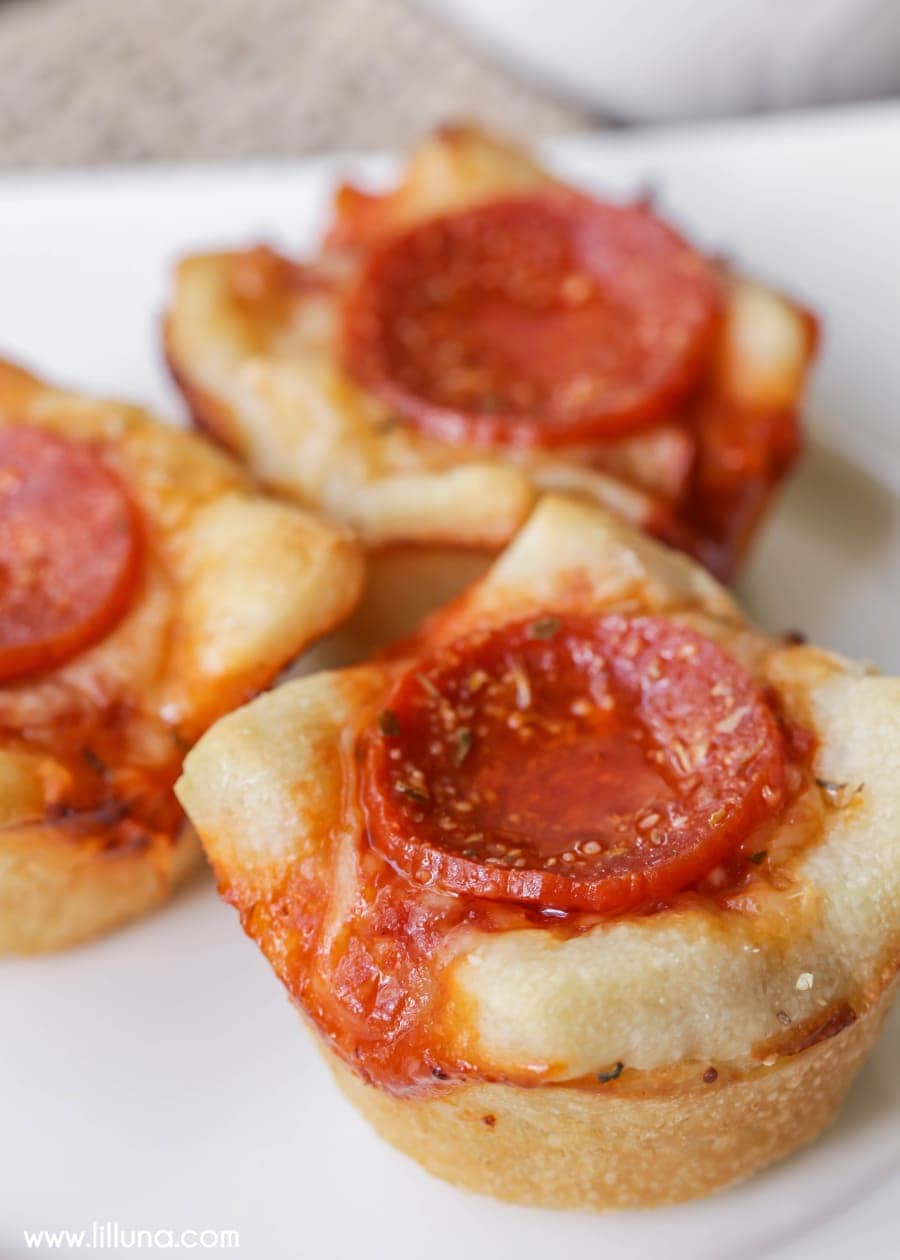 For more great pizza-related recipes, check out:
ENJOY!