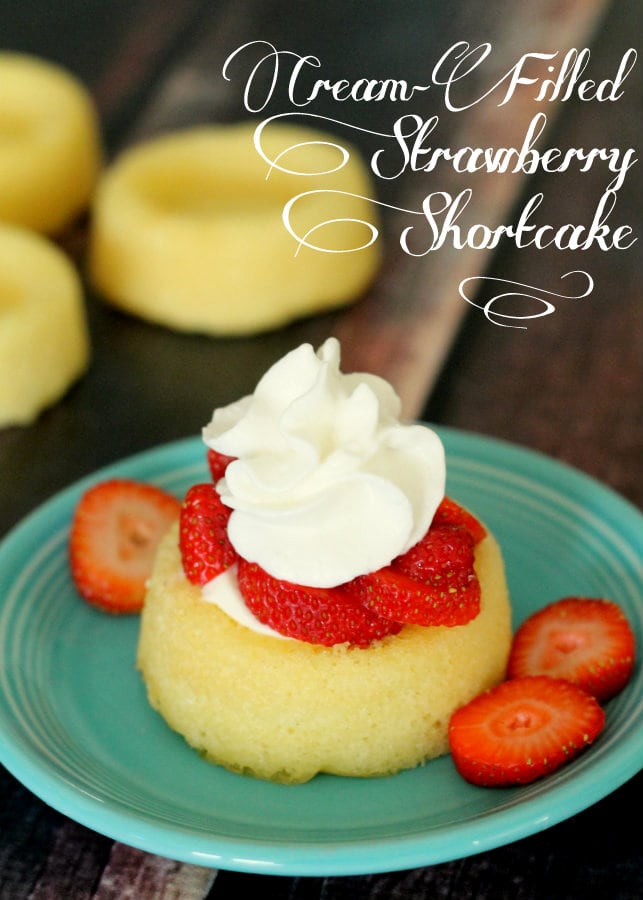 The other day on Facebook I asked those that follow the Lil' Luna Facebook Page which fruit was their favorite. I asked this because now that it's summer time all I want is WATER and FRUIT. And if money was no object I'd probably have it all day long all YEAR long. It's just so good but can get expensive if it's not the right season.
Any way, the response to the FB question was exactly what I expected. Most people seem to crave watermelon and berries in the summertime, and I completely agree! Watermelon is so sweet and juicy and bring back SO many memories from my childhood summers. The berries are also sweet and make the best treat during the hot summer months. My favorite berry would be strawberries. I love slicing them up, pouring them in a bowl and topping them off with a little Cool Whip. SO good!
This next recipe idea came to me while I was eating a bowl of strawberries not too long ago. It made me think of Strawberry Shortcake (which I love) and how a little bit of cream would make it even better.
Don't they look heavenly?!
I absolutely loved this dessert and so did the rest of the family! It's easy to make, can easily be made to feed as many or as few people as you want and it's a pretty light dessert that you don't find yourself regretting having eaten it – LOL!
Here's the recipe for this Cream Filled Strawberry Shortcake: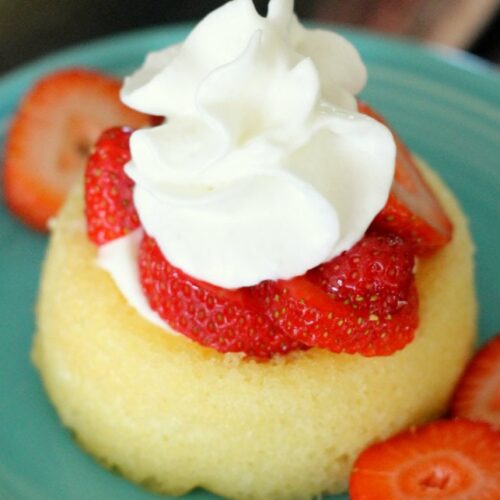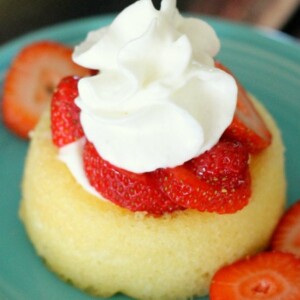 Cream Filled Strawberry Shortcake
Mini Strawberry Pudding Shortcakes. These are so good and perfect to serve in the summertime!
Ingredients
12

Short Cakes

1

pint

Strawberries

sliced

1

tub

Cool Whip

1

White Chocolate or Vanilla Pudding Mix

Milk
Instructions
You can modify this recipe to make as many or as few as you need. I made a dozen with 2 sets of shortcakes (6 each), 1 pint of strawberries, small tub of cool whip, and one package of white pudding

Prepare pudding as directed on box. Fold in one small tub of cool whip.

Spoon pudding mixture onto cakes. Top with sliced strawberries.

Add a little more cool whip and ENJOY!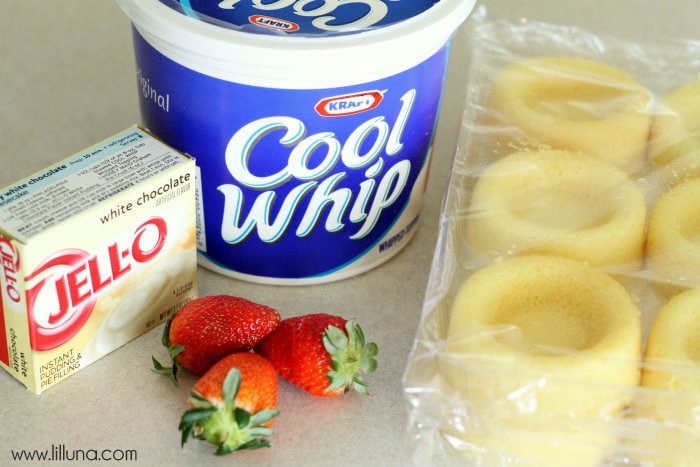 {Supplies}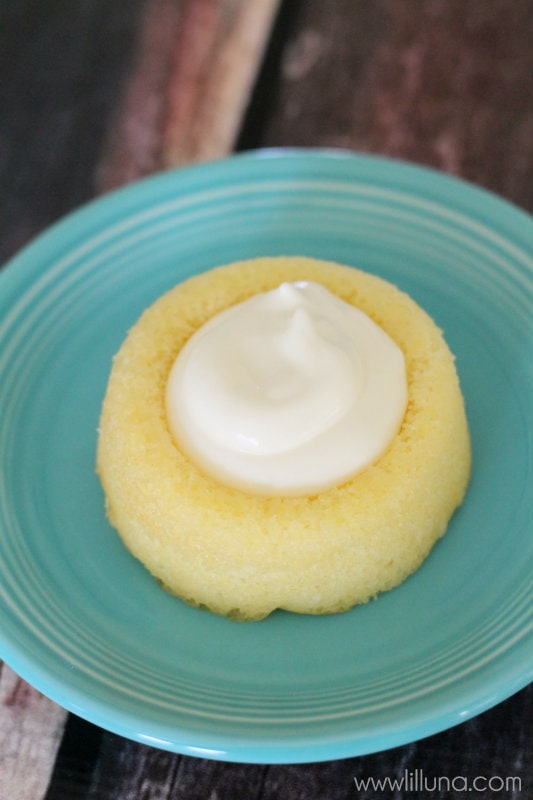 Add as much or as little cream filling you want – I was happy to have lots! 🙂
Super yummy and super easy. I will definitely be making this dessert more often, and especially this summer before Strawberries are out of season. 🙂
For more Strawberry creations check out: