Your favorite chocolate chip cookies without eggs! This is a great cookie recipe for those with egg allergies! And yes – that means the cookie dough is egg-free. 😉
Still perfectly moist and delicious, with just the right amount of chocolate. These soft cookies will hit the spot whether you've just run out of eggs, have allergies, or are vegetarian. You might also like Eggless Cookie Dough, 3 Ingredient Sugar Cookies, or Chocolate Crinkle Cookies.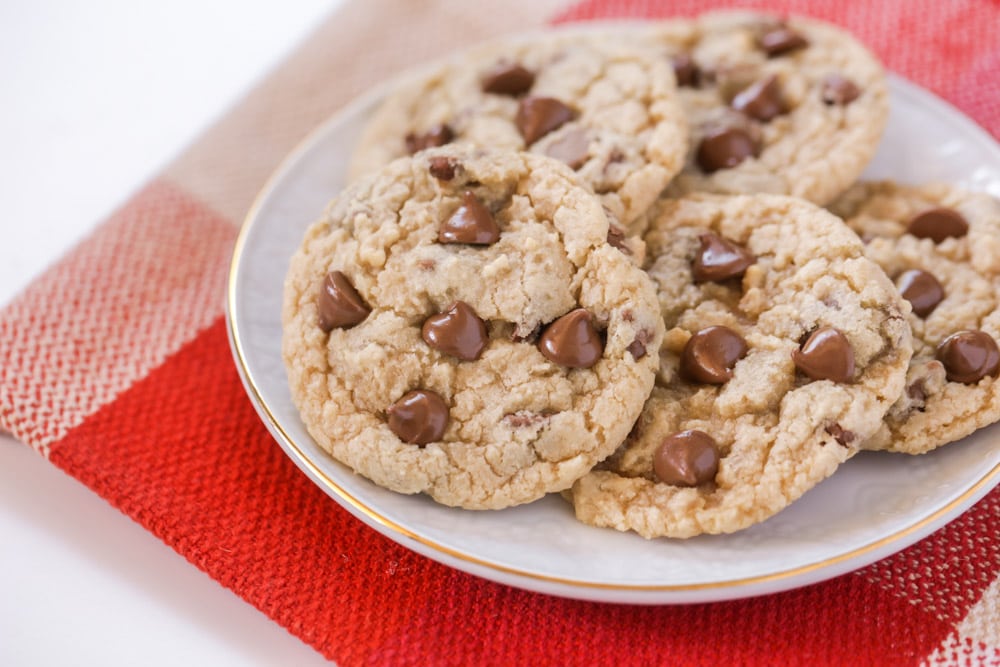 No Eggs?! Or Allergic? No Worries!
We've all had moments where we wanted to bake a treat, only to realize there are ingredients missing. Or maybe there is a food allergy and you still want to indulge? Well this simple recipe is quick, easy, and only requires a handful of ingredients!
Purpose of an egg in cookies: Eggs are used in baking to help add structure, flavor and moisture to a recipe. You can simply make your favorite cookie recipe without egg but you'll notice they'll be flatter and crispier than other cookies (Which for some people is their dream cookie.) We want to share an adjusted cookie recipe that uses ingredients, in place of the egg, to keep the structure, moisture and flavor we associate with chocolate chip cookies.
Eating the dough: Even though the dough no longer contains raw egg you still need to be cautious of consuming raw flour. If you want to ensure the dough is safe to eat, then bake your flour in the oven at 350°F for 5-10 minutes. Cool the flour and mix up the recipe. You can now sneak bites of dough carefree.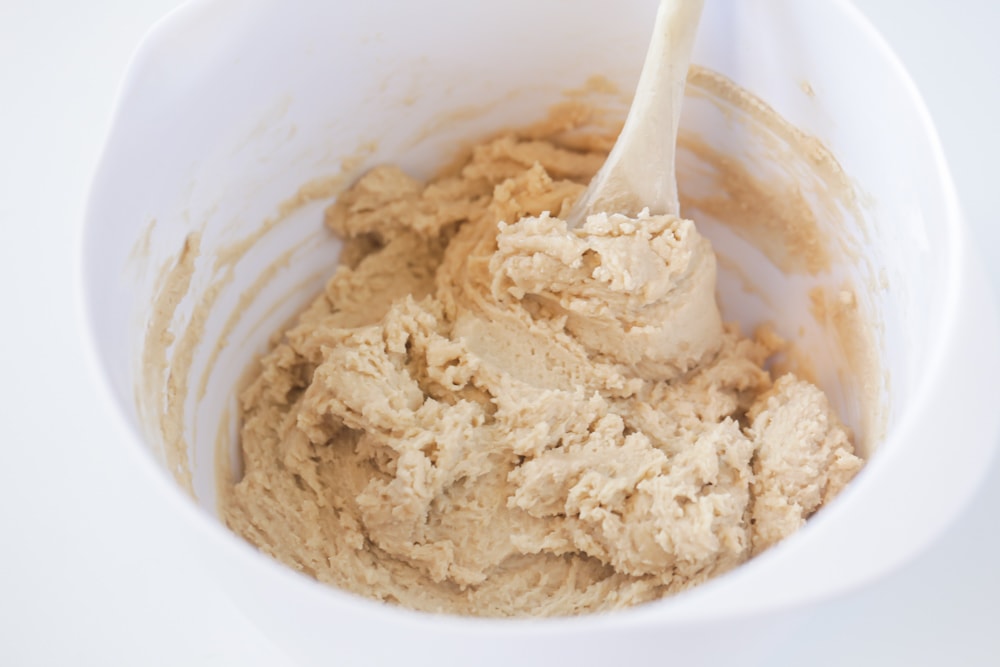 How to Make Eggless Cookies
You'll love how simple this cookie recipe is!
Cream butter and brown sugar in a bowl until smooth. Add milk and vanilla. Mix well until combined. Add flour and sugar mix. Fold in chocolate chips. Bake at 350 for 11-14 minutes. Let cool for a minute before removing to a wire rack.
How to make this gluten free? Replace the all purpose flour with a gluten free baking flour with a 1:1 ratio.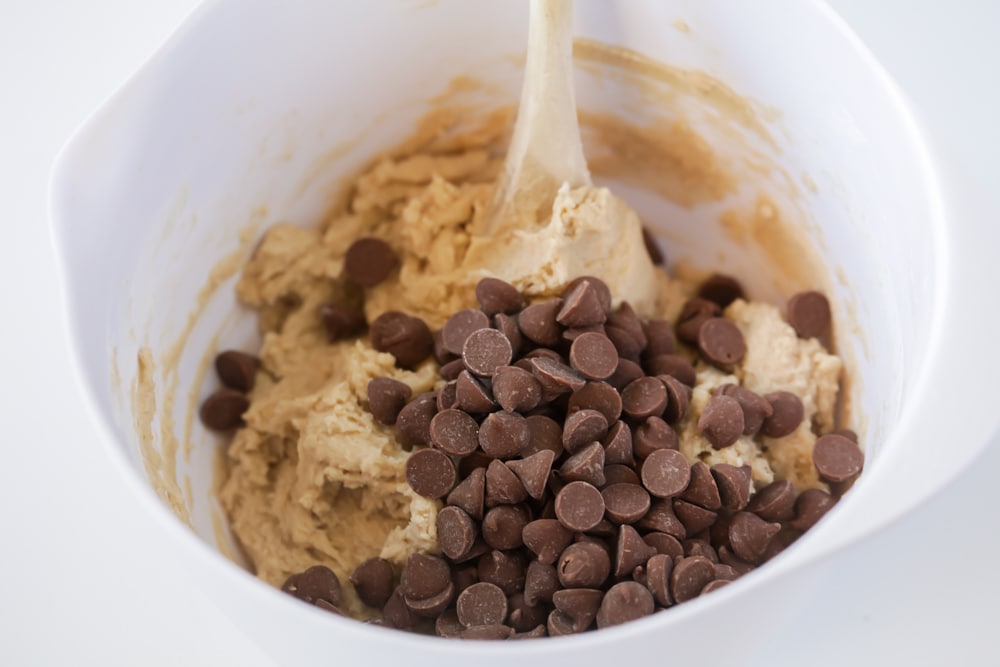 Storing Tips + MORE CLASSIC RECIPES
Storage: Store in an airtight container for up to 7 days at room temperature or for up to 3 months in the freezer. 
Frozen dough: You can also freeze the dough to be baked later. Place scooped dough balls onto a cookie sheet, then place it in the freezer. Once the balls are solid transfer them to a freezer safe container. Freeze for up to 3 months. When you're ready to bake, place them on a baking sheet and allow them to sit for about 15 minutes before putting them in the oven. You may need to adjust the bake time to account for the colder dough. 
More alternatives to Classic Recipes: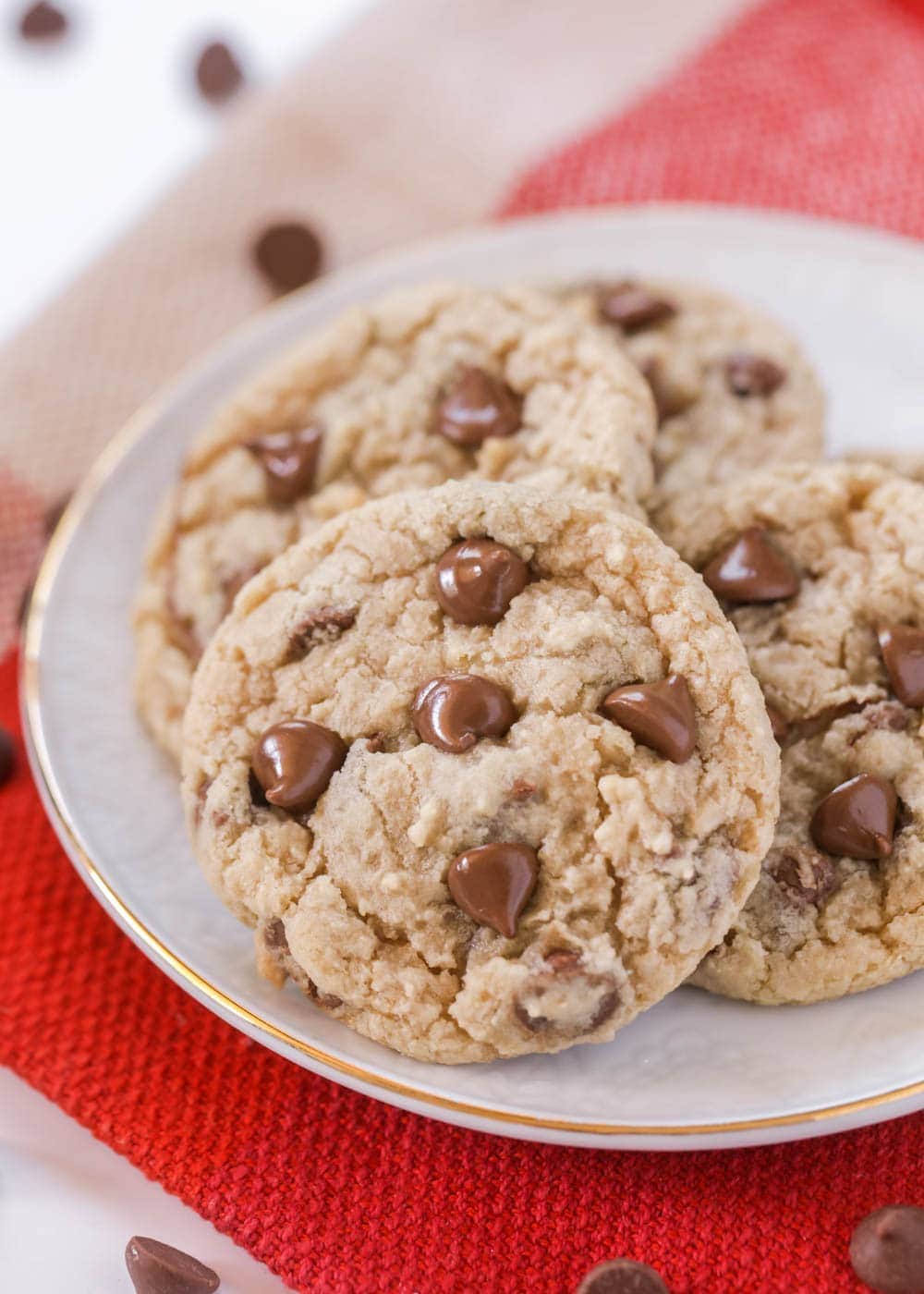 For more eggless recipes, check out:
Instructions
Cream butter and brown sugar in a bowl until smooth.

Add milk and vanilla. Mix well until combined. Add flour, sugar and baking powder and mix, then fold in chocolate chips.

Bake at 350 for 11-14 minutes. Makes about 18 cookies.