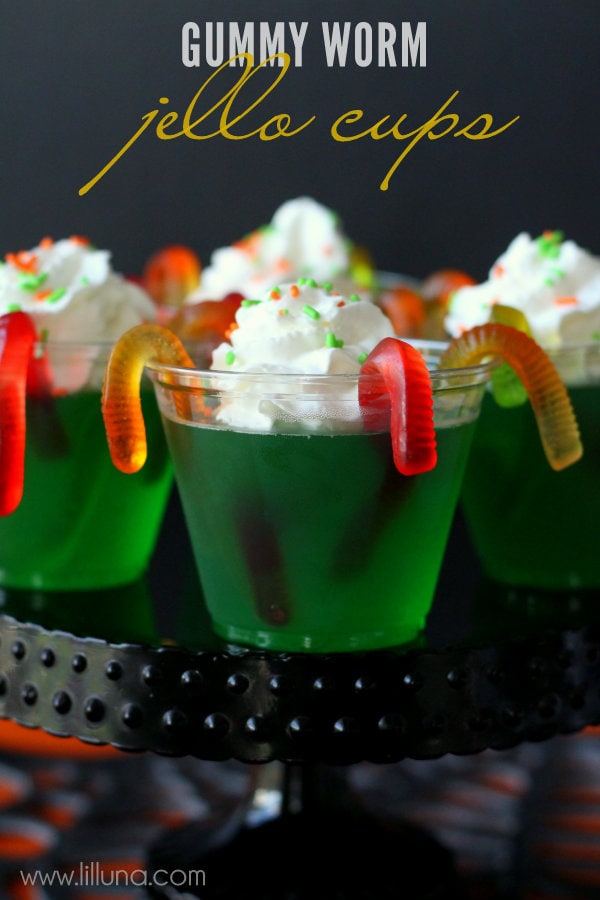 BOO!! It's me, Lily!
We had a Trunk or Treat last night at our church. I dressed up as a witch, and so did my mom and Evie. We were three crazy-looking witches! Gavin was Hulk Smash.
We dressed Wesley up as a bum for Halloween because mommy forgot to buy him a costume. He looked SO adorable. Here is the picture we took of him last night:
MY OTHER RECIPES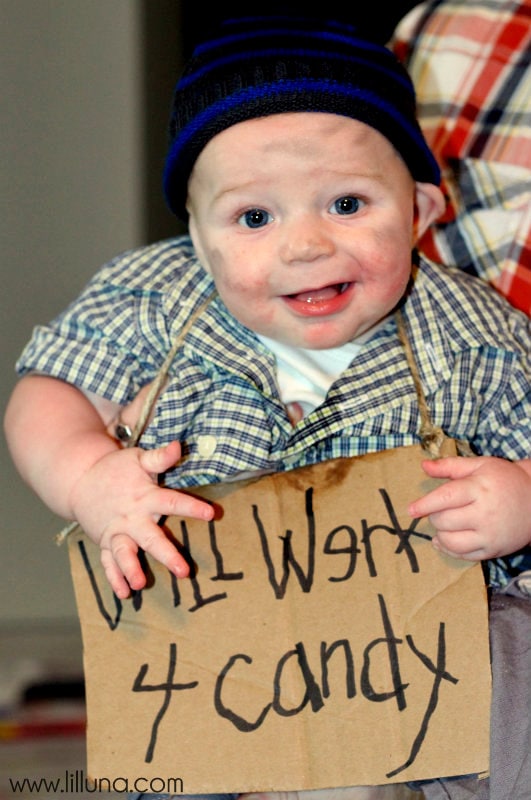 My mom said she could just eat him up right now he's so cute!!
We had so much fun at the Trunk or Treat, and I can't wait for Halloween do even more Trick or Treating.
Before Halloween comes I wanted to make sure you see this creepy treat we made. I'm so excited because we get to eat them after lunch today. It's going to be awesome!

THE GAME PLAN: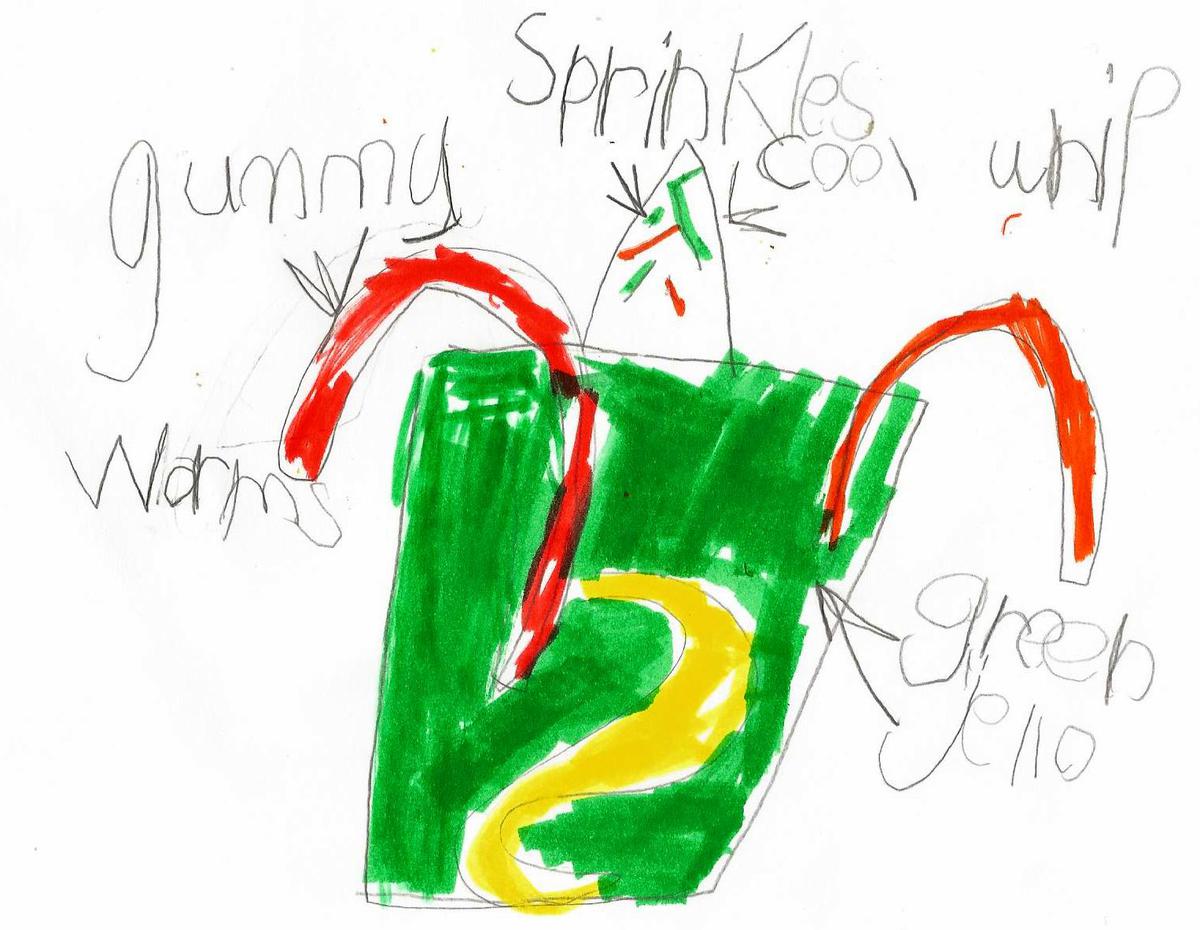 What do you think of it? If we put real worms in the jello it would be REALLY creepy… but also gross, so I'm glad we just used gummy worms. 🙂
Here is what you'll need to make these Gummy Worm Jello Cups: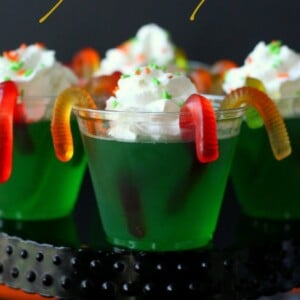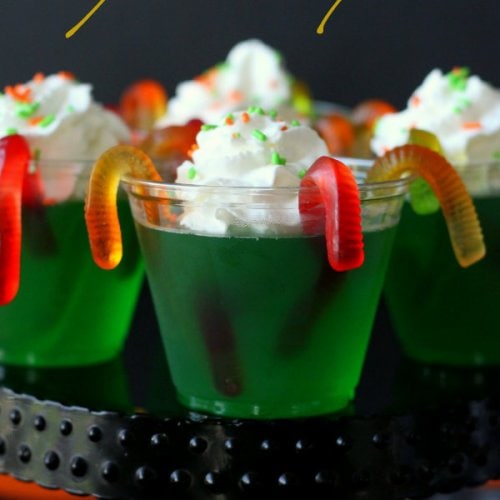 Gummy Worm Jello Cups
Ingredients
6

oz

Lime Jell-O mix

2

cups

water

boiling

2

cups

water

cold

gummy worms

whipped cream

sprinkles
Instructions
Make Jello as directed on the box. Pour Jello into your cups and refrigerate for half hour.

Add gummy worms hanging over the sides. Place back in fridge.

Refrigerate for another half hour and add a gummy worm to the middle if desired. Continue refrigerating until set.

Add Whipped Cream and sprinkles before serving.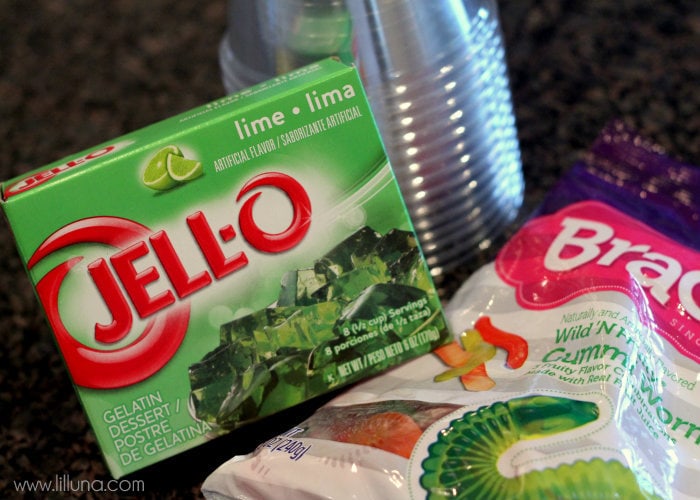 You need Jello, Cups, and Gummy worms!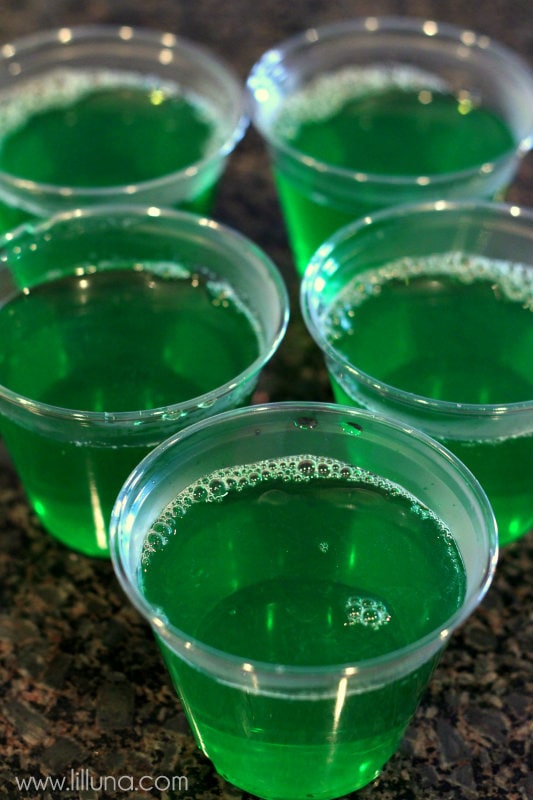 We made the jello and then put it in the cups. One package made 5 cups. 🙂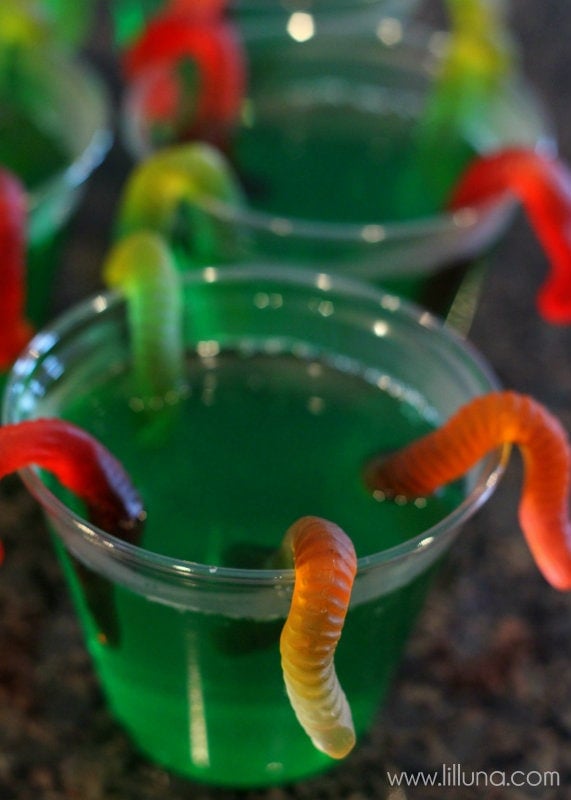 We put the gummy worms in the JELLO!!
NOTE FROM KRISTYN:
We experimented on this and didn't realize that if you put the gummy worms in right after you pour the jello into the cups, the gummy worms DISSOLVE!! Not good!! It's important to refrigerate the jello for at least half hour before putting the gummy worms in. 🙂
After putting the jello in the fridge for 1 hour, we also put a gummy worm in the middle. Waiting an hour meant it was just thick enough for the worm to stay mostly standing up (and not sunk on the bottom).
Proof the gummy worms dissolved: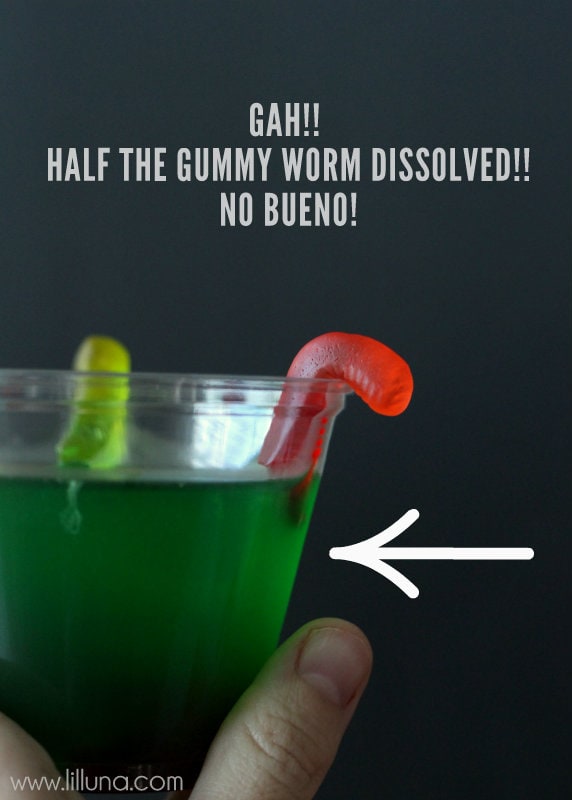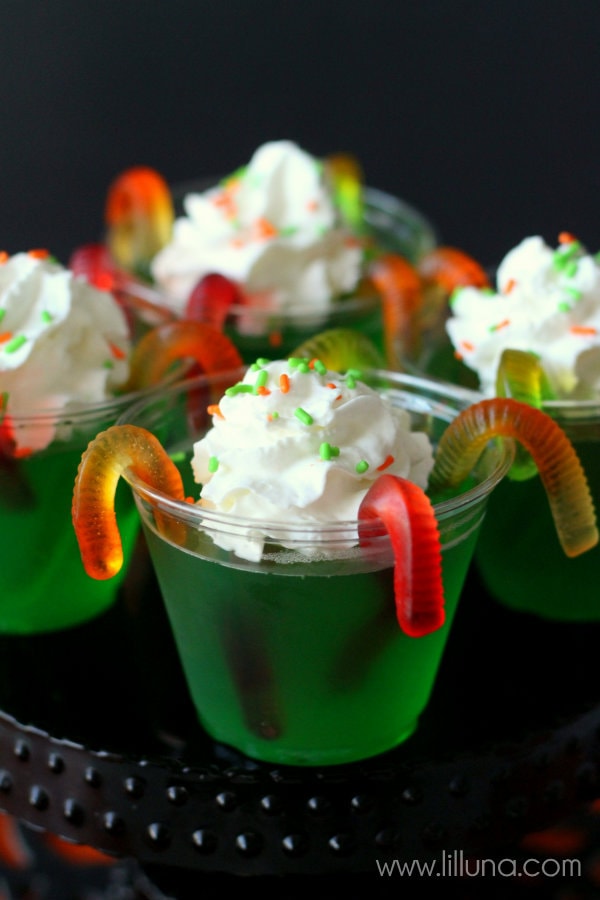 We also put Whipped Cream and Sprinkles on the top. YUM!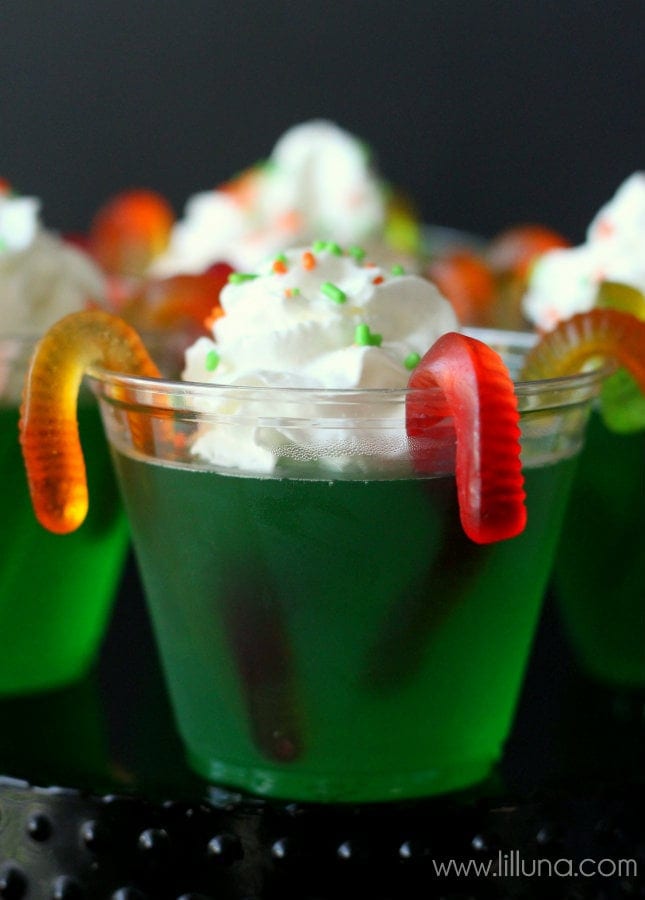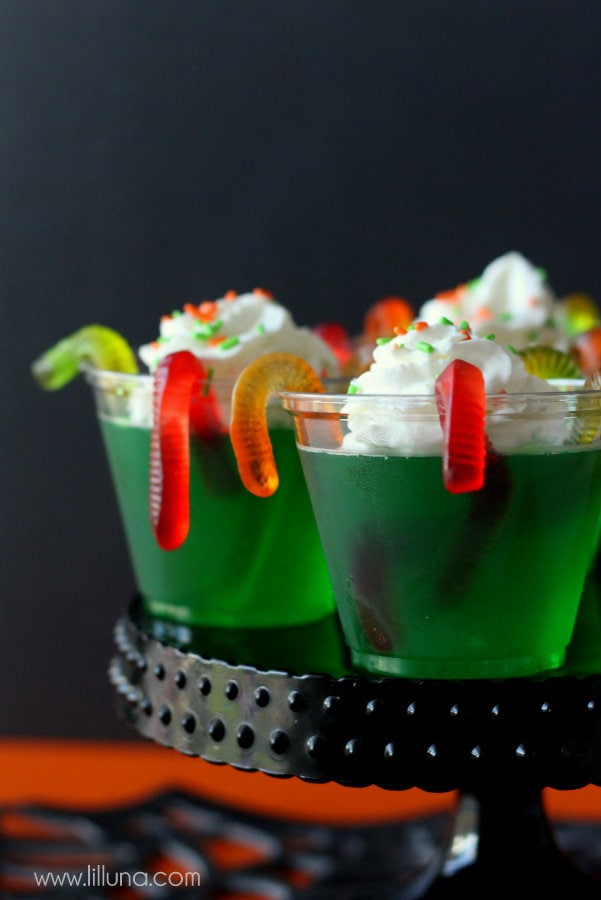 Don't you think this picture I took looks really cool? You can see the gummy worms floating in the jello. 🙂
I hope you can come back again soon for more yummy treats from me.
Love, Lily
———————————————
For more fun Halloween treats be sure to check out: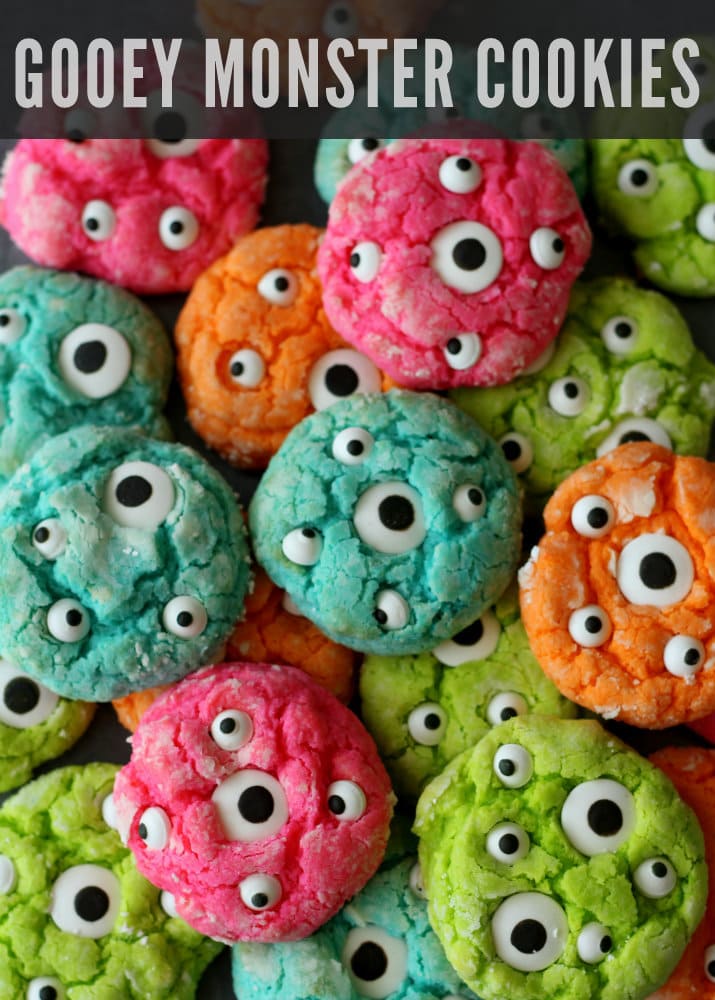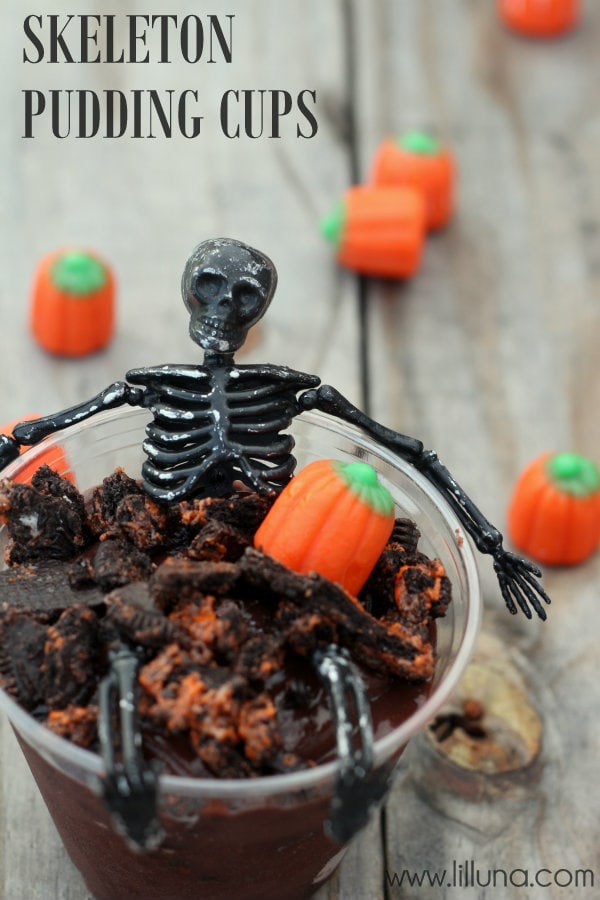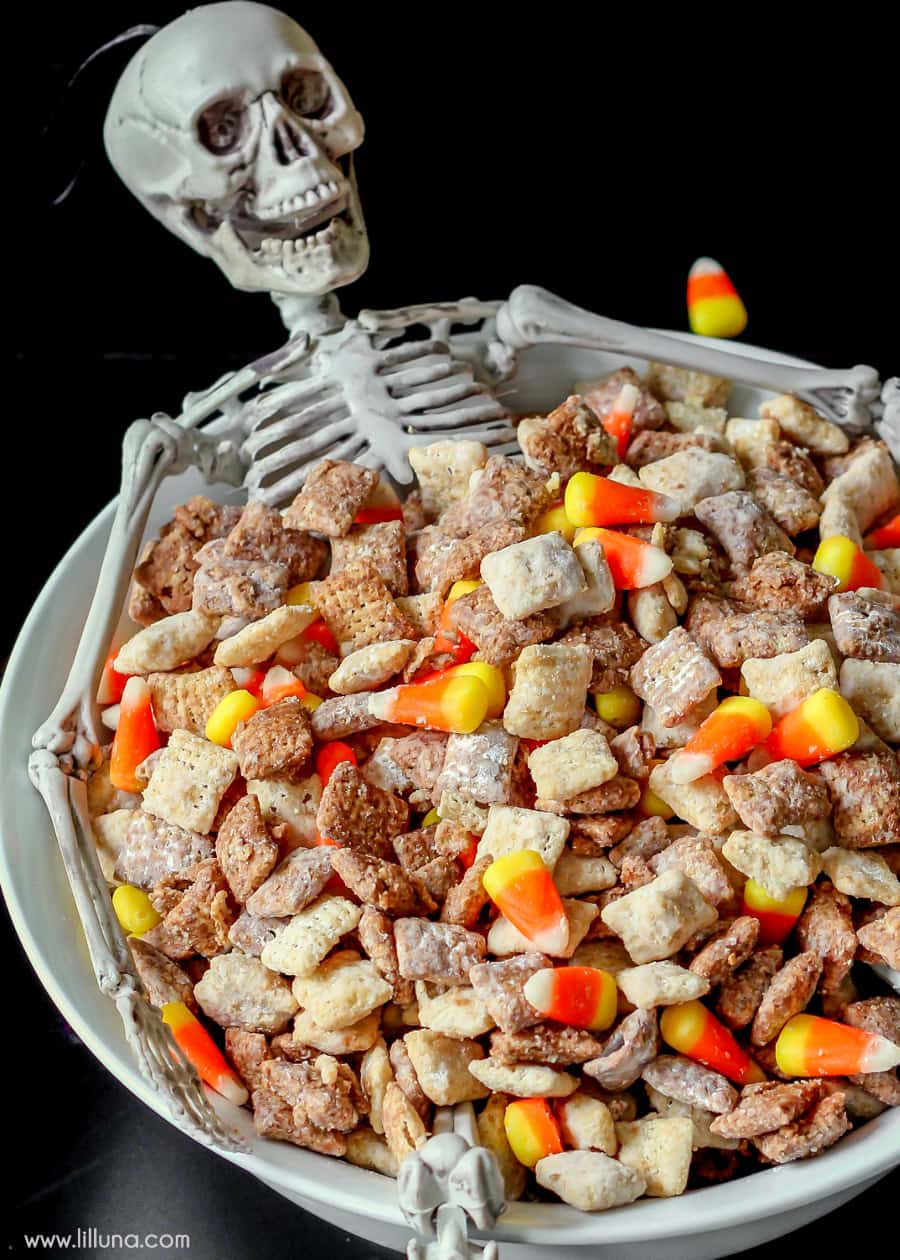 For all Sweet Treats by Lily go HERE.
For all Lil' Luna Recipes go HERE.
And get weekly emails with monthly freebies by signing up for the Lil' Luna newsletter. 🙂
For even more great ideas follow me on Facebook – Pinterest – Instagram – Twitter – Periscope.
ENJOY!!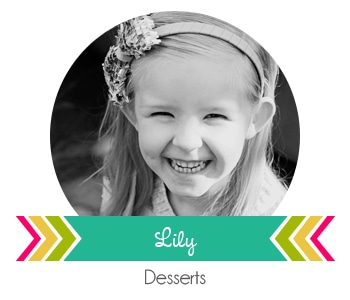 BEHIND THE SCENES AT LILLUNA.COM: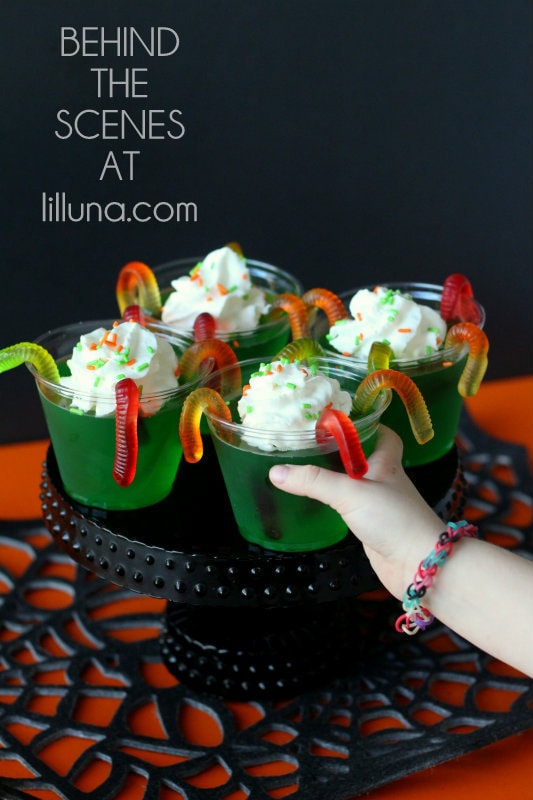 This is me after the photo shoot.. I really wanted to eat it so bad because I LOVE gummy worms!! My mom wouldn't let me but I get to taste it after lunch, and I'm so excited!
Do you see the bracelet on my hand? It's a Rainbow Loom we made when my cousin, Hannah, was in town this week!