Save yourself some time, money and stress by using this FREE meal plan that is full of amazing recipes. Each plan includes 5 dinner ideas, 5 side dishes, and 1 dessert making meal planning easier than ever!!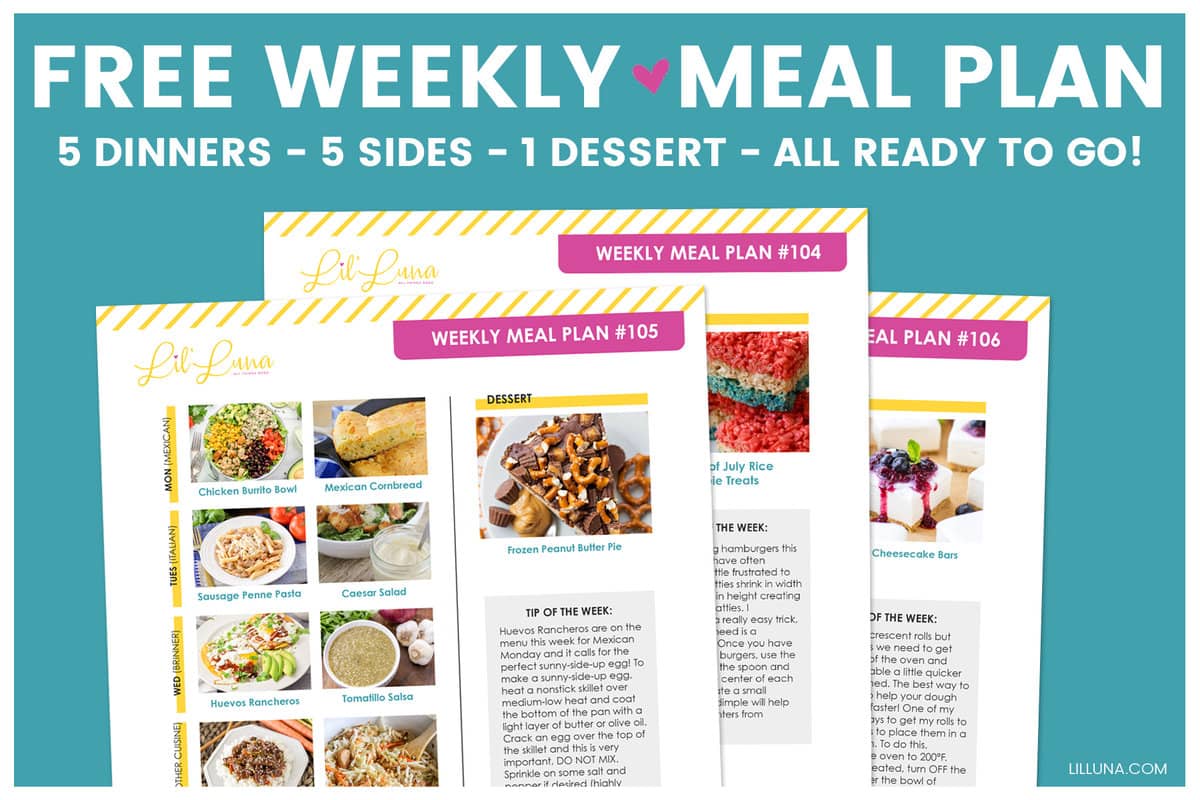 WEEKLY MEAL PLAN #123
Each week, I share with you a FREE meal plan that consists of 5 dinner ideas (Monday-Thursday plus one Weekend meal), 5 side dishes, and 1 dessert!
This is meant to help simplify menu planning, shopping, and cooking so you can more easily enjoy meals with your family throughout the week!
---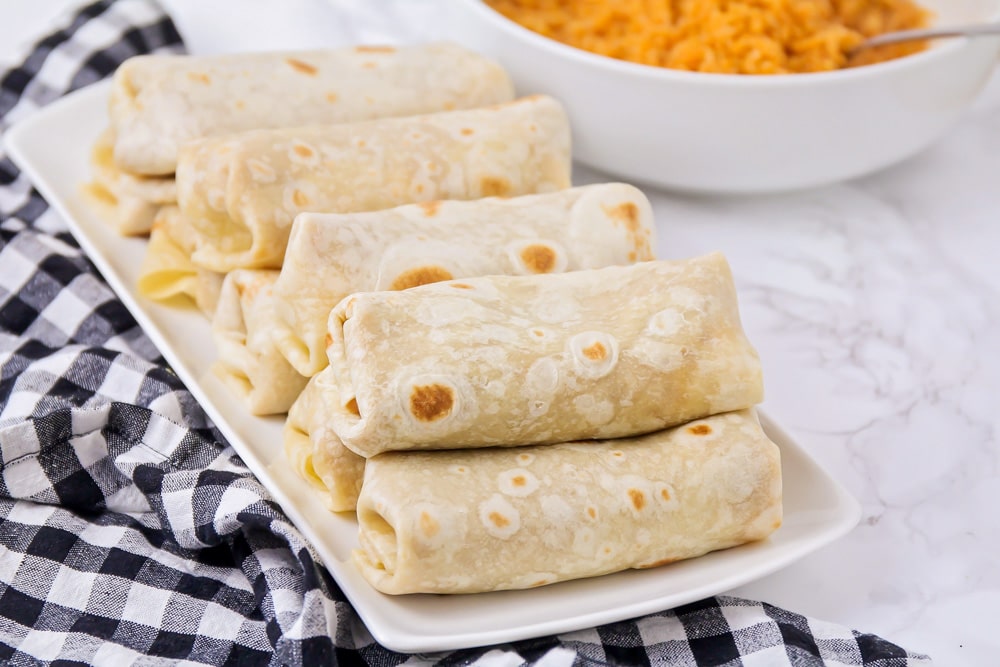 This bean burrito recipe is so easy to whip up for dinner! These are perfect for making ahead of time or freezing for later.
Esquites is a tasty corn salad topped with chili and cotija cheese. It's incredibly delicious, easy to whip up, and makes a perfect side!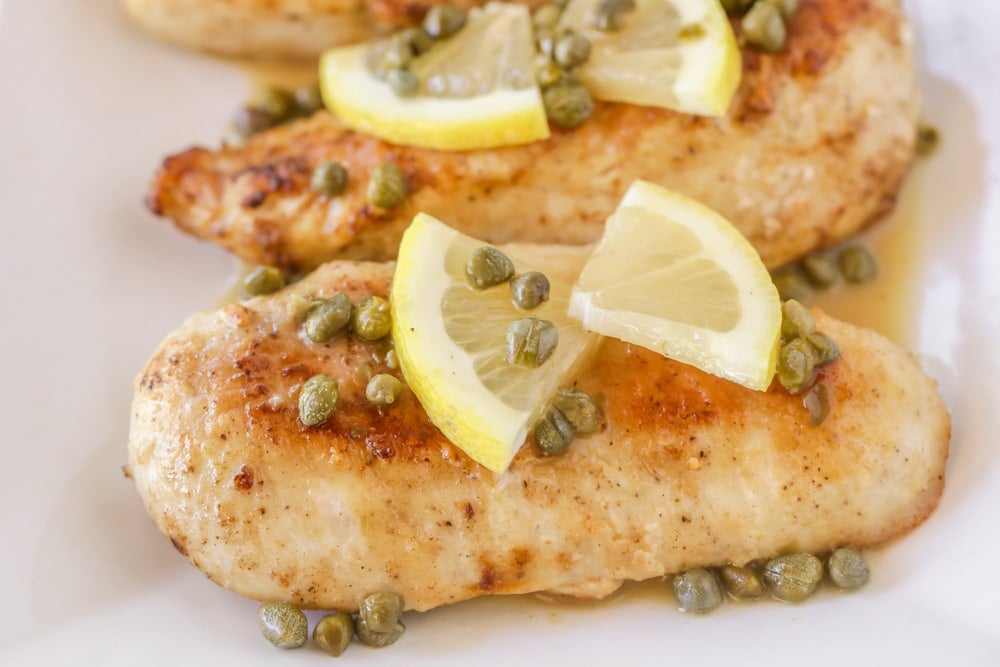 Chicken piccata is flavorful and beyond easy to make! This tasty dish requires surprisingly few ingredients and is cooked in a lemon butter sauce topped with capers.
Simple, quick and delicious caprese kabobs take minutes to throw together and are perfect for any party or get together.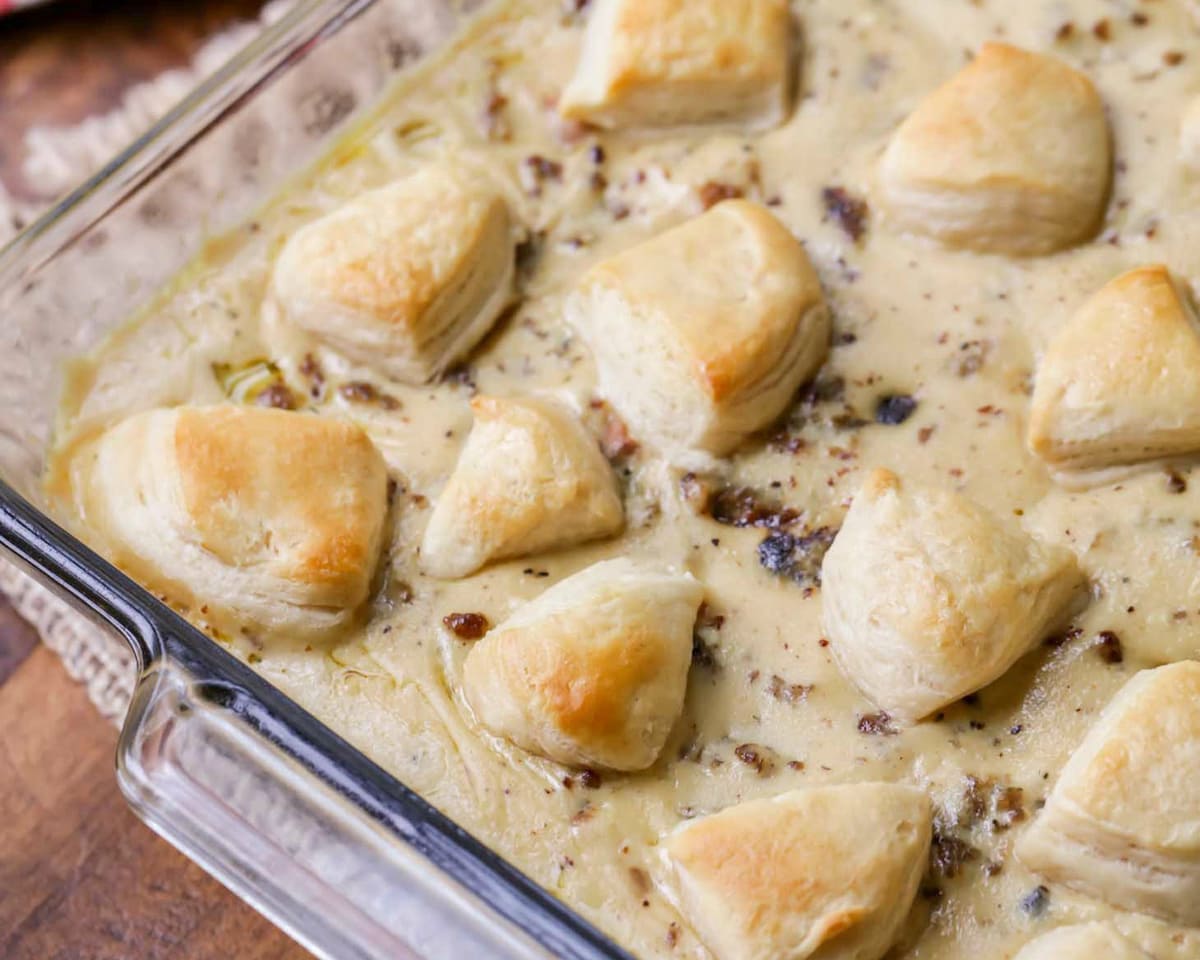 A casserole version of a classic breakfast dish!! This Biscuits and Gravy Casserole is simple and perfect for weekend mornings and holidays – especially if you're feeding a crowd!
A peach smoothie has the most deliciously bright flavor. With a pop of orange, you've got the perfect breakfast or lunch!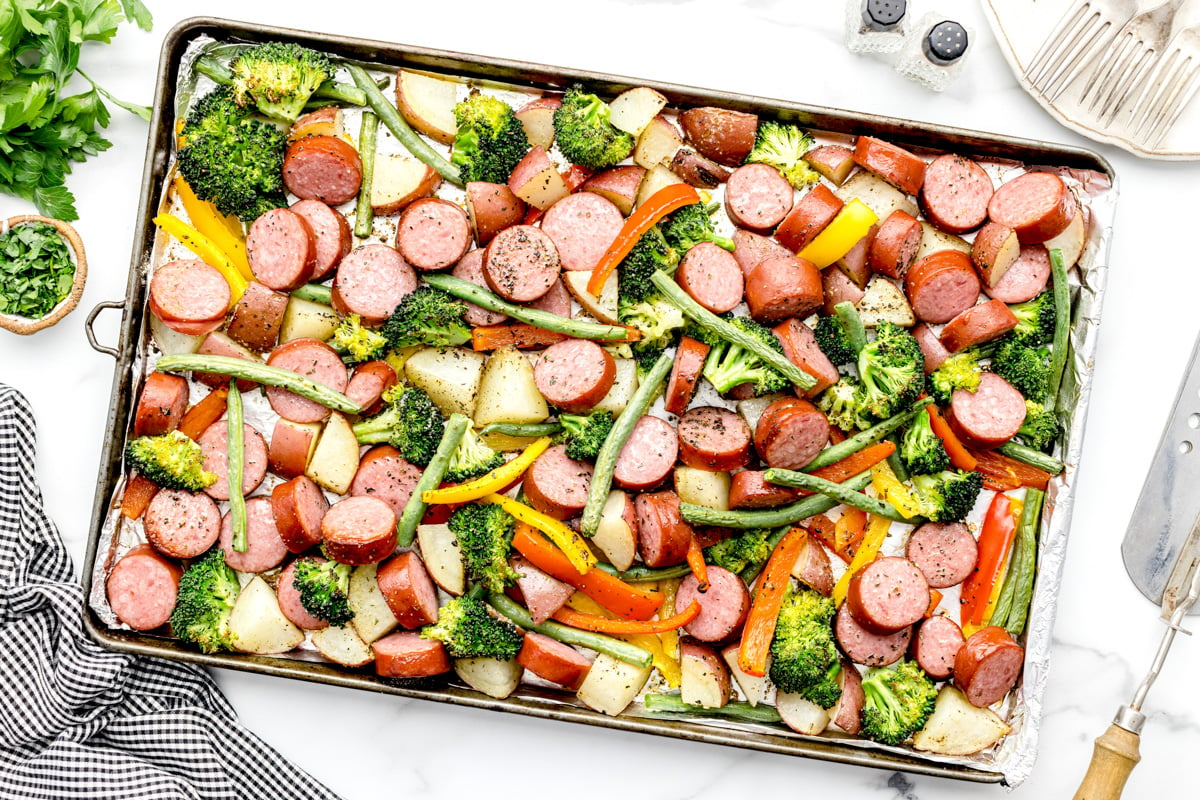 Sheet pan sausage and veggies are on the table in minutes and easy to clean up! This healthy dish is a perfect weeknight dinner.
It is so easy to make Italian Bread at home with just a few simple ingredients. Nothing beats soft, crusty bread warm from the oven!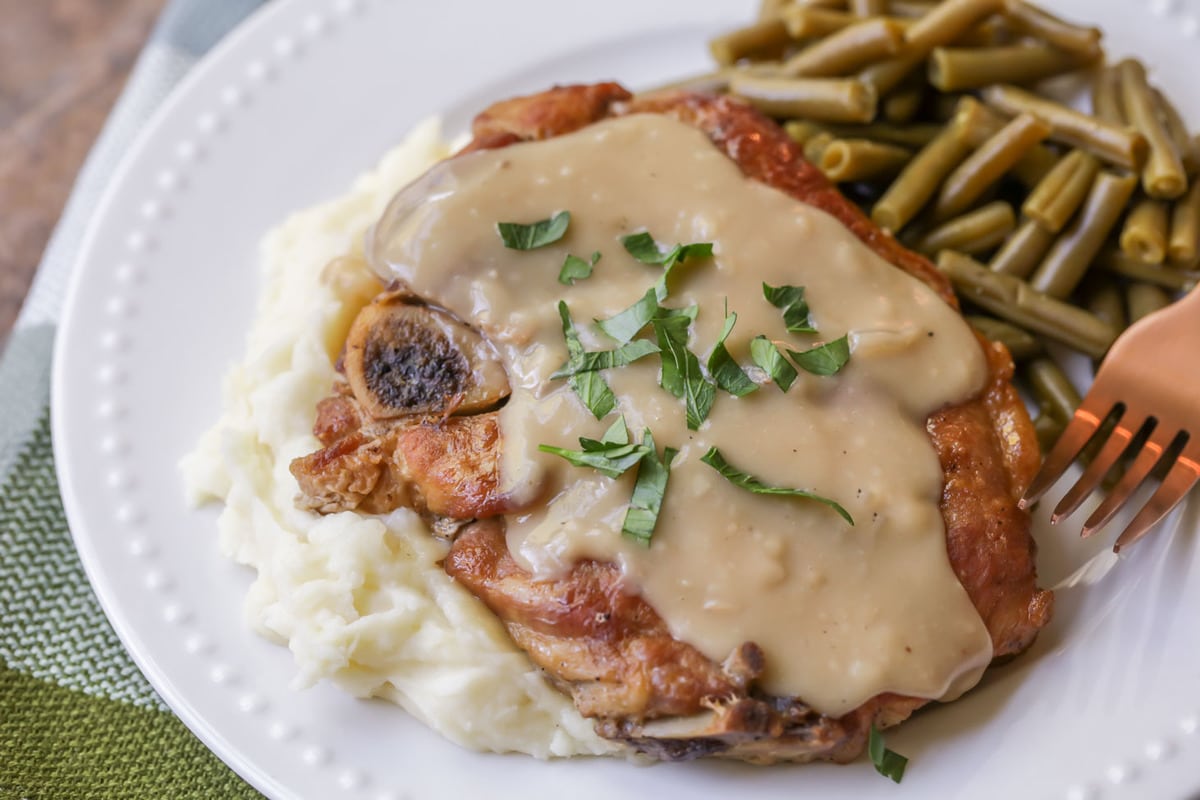 These simple and delicious slow cooker pork chops are sure to become a family favorite. They are so tender and juicy and are topped with an amazing gravy that we love to serve over the chops and mashed potatoes!
Cheesy zucchini casserole – a simple and delicious side dish made with zucchini pieces, cheese, butter and crushed Chex! It's so good!
---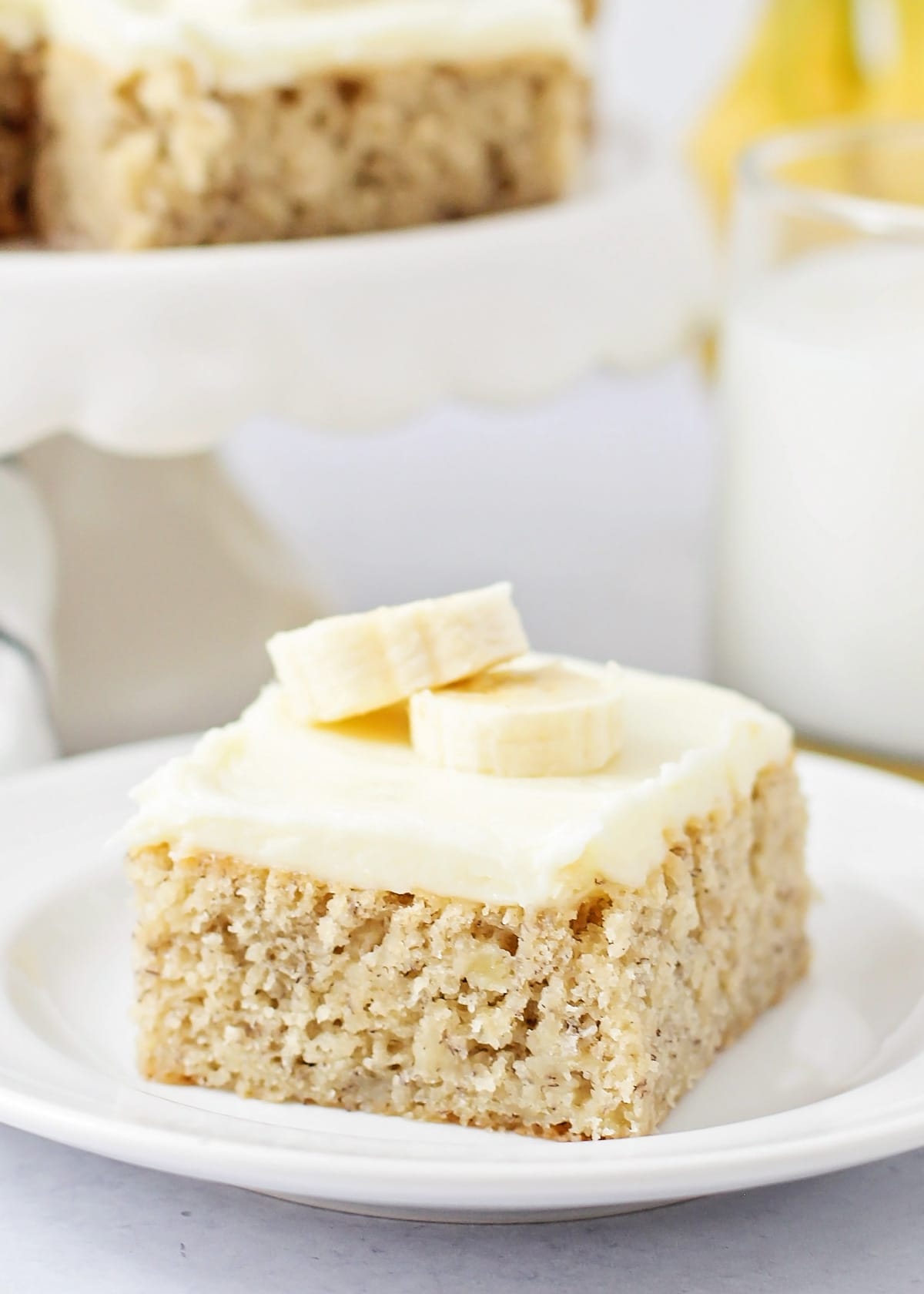 If you like bananas, you'll LOVE these frosted Banana Bars. Tender, delicious, and perfect for a crowd, they're irresistible!
For more Banana Desserts, try:
---
Click the link below to download this week's FREE meal plan!
And remember – if you want to create your own menu, be sure to check out all our recipes and visit our recipe pages, including: Main Dishes, Side Dishes, Desserts, Appetizers and Breakfast!