Don't miss a thing – Sign up for the Lil' Luna Newsletter today!

Hello! Kellyn here with another yummy recipe to share. I hope you believe me when I say we only share recipes that are delicious and easy to make. After all, we love to make your life easier (and ours as well). 😉 A few days ago, I shared with you the sad news of my lack of interest in sugary treats, while in this fifth pregnancy. Cookies just don't taste the same coming up :/ On a brighter note, SALADS are something that I CANNOT get enough of. With Spring officially here, we're having a blast trying new recipes to bring to the blog. Today's recipe for Southwestern Salad was found in a magazine by Pillsbury. It included some of our favorite ingredients, so we knew we had to try it. It ended up tasting delicious and was so simple to make. The dressing was a bit light, so if you like a creamier dressing you can always use our Cilantro Ranch Avocado recipe. Either way you have it, we think you will enjoy this flavorful recipe. As always, you can add as much or as little of each ingredient and can even throw in other favorites like olives, cheese or other peppers.
Here is the printable recipe…

Southwestern Salad
Ingredients
2 romaine hearts, shredded
1 cup corn
1 cup halved cherry tomatoes
1 cup shredded chicken
1 avocado
1 red bell pepper, diced
1 can black beans, rinsed and drained
Dressing:
1 ½ TB minced garlic
¼ cup lime juice
2 TB chopped cilantro
⅓ olive oil
½ tsp salt
¼ tsp pepper
1 package (3 oz.) ramen noodles, broken into small pieces (discard seasoning packet)
Instructions
In a large bowl, toss together the romaine, corn, tomatoes, chicken and avocado, bell pepper and beans.
In a separate bowl, whisk together garlic, lime juice, cilantro, oil, salt and pepper. Add to salad - toss to coat. Sprinkle with crushed noodles.
Recipe from Pillsbury.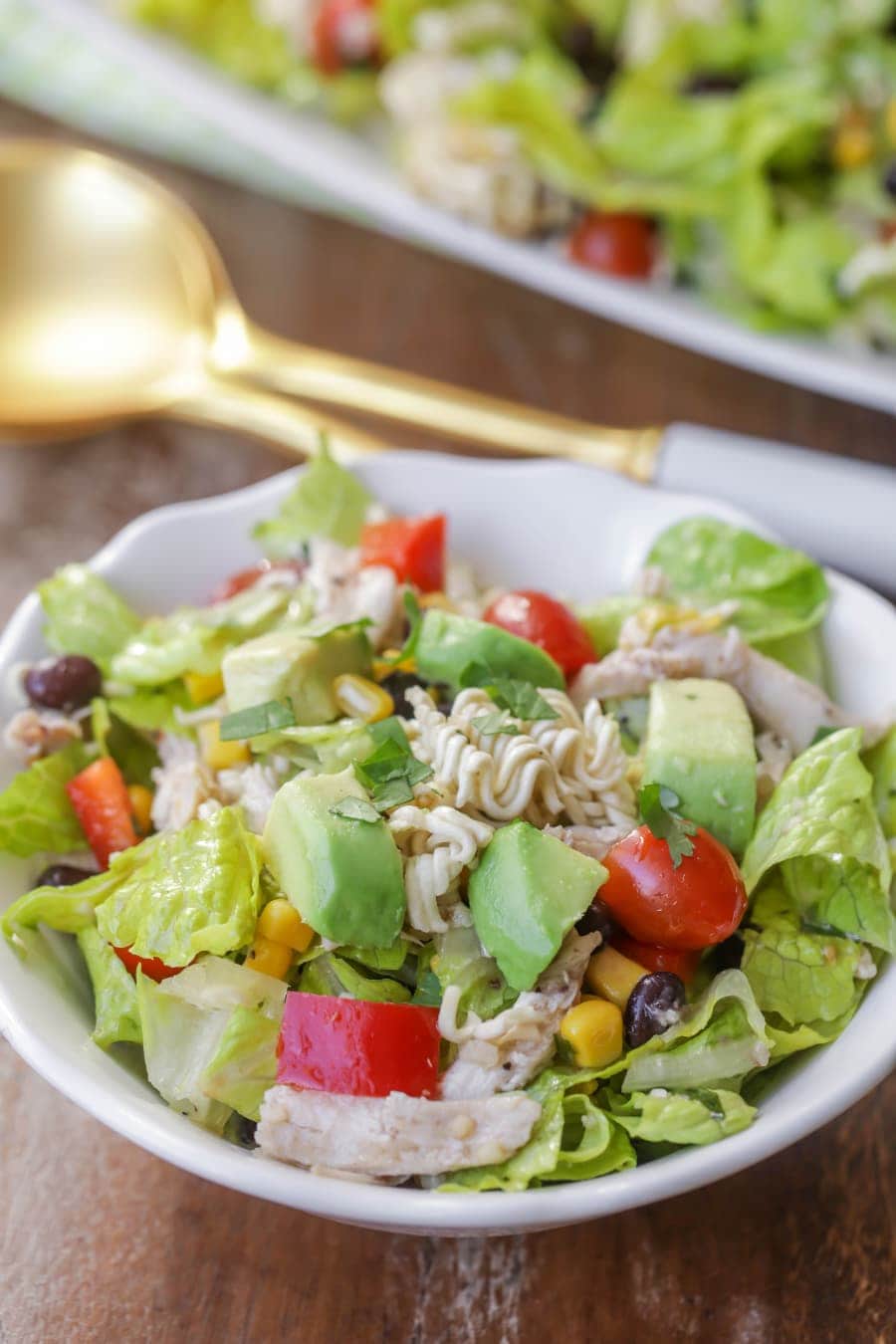 DIFFICULTY: easy
HOW MANY DOES IT FEED: 8
ANY CHANGES MADE: No honey. Used minced garlic
ANY SUGGESTIONS FOR NEXT TIME: none
For more of our favorite salad recipes, check out these!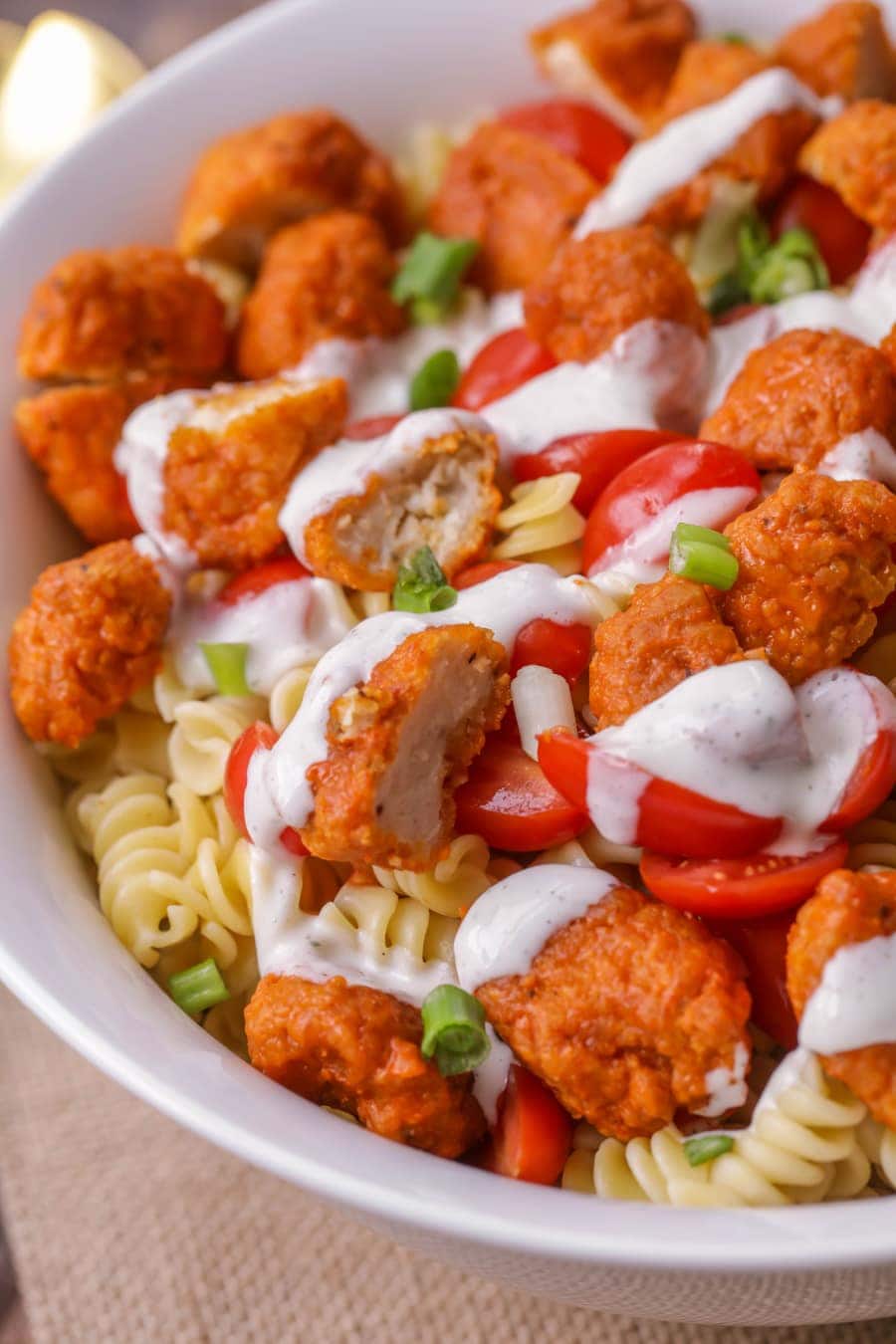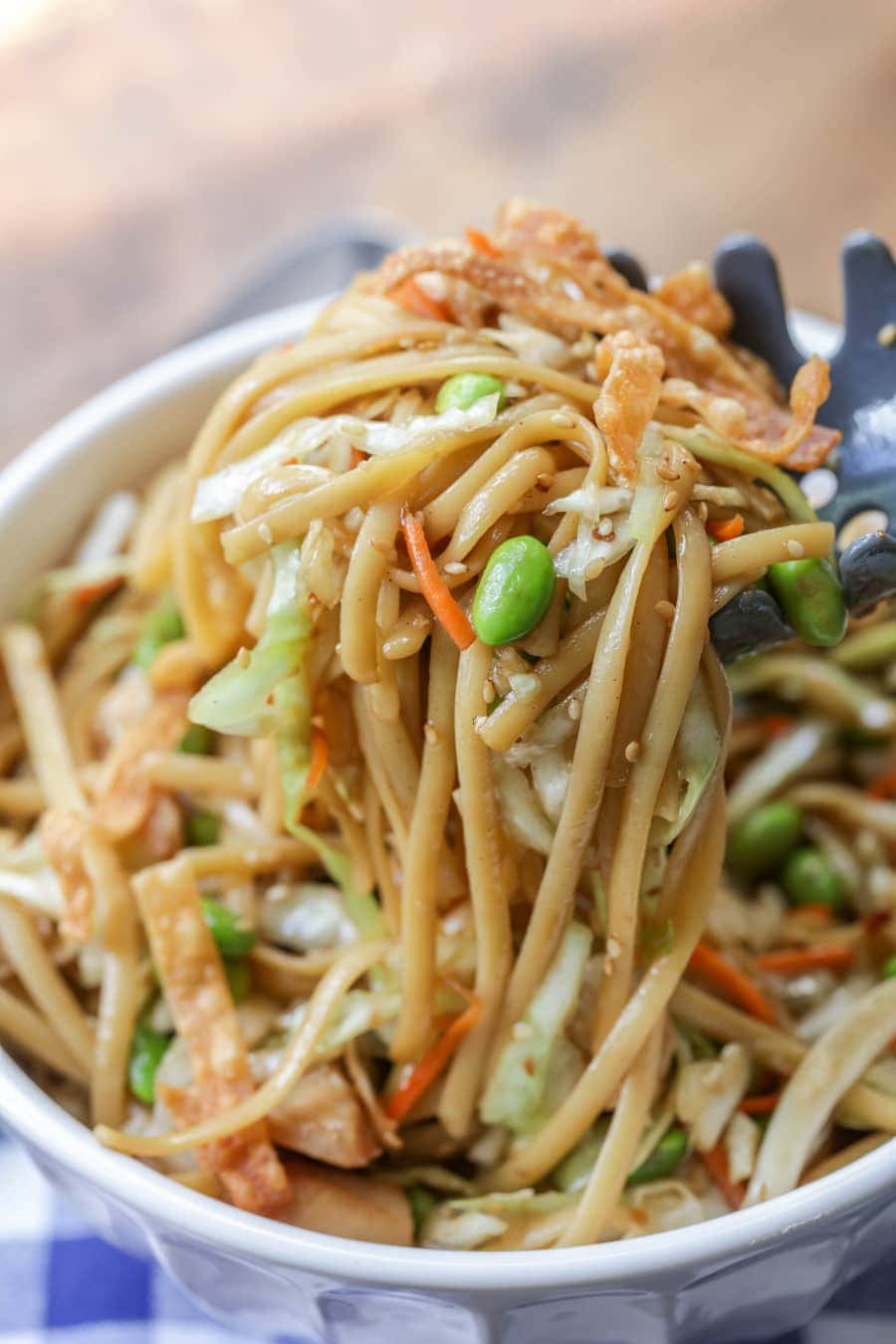 For all Salad recipes go HERE.
For all Recipes go HERE.
For even more great ideas follow Kristyn on Facebook – Pinterest – Instagram – Twitter – Periscope.
ENJOY!