Save yourself some time, money and stress by using this FREE meal plan that is full of amazing recipes. Each plan includes 5 dinner ideas, 5 side dishes, and 1 dessert making meal planning easier than ever!!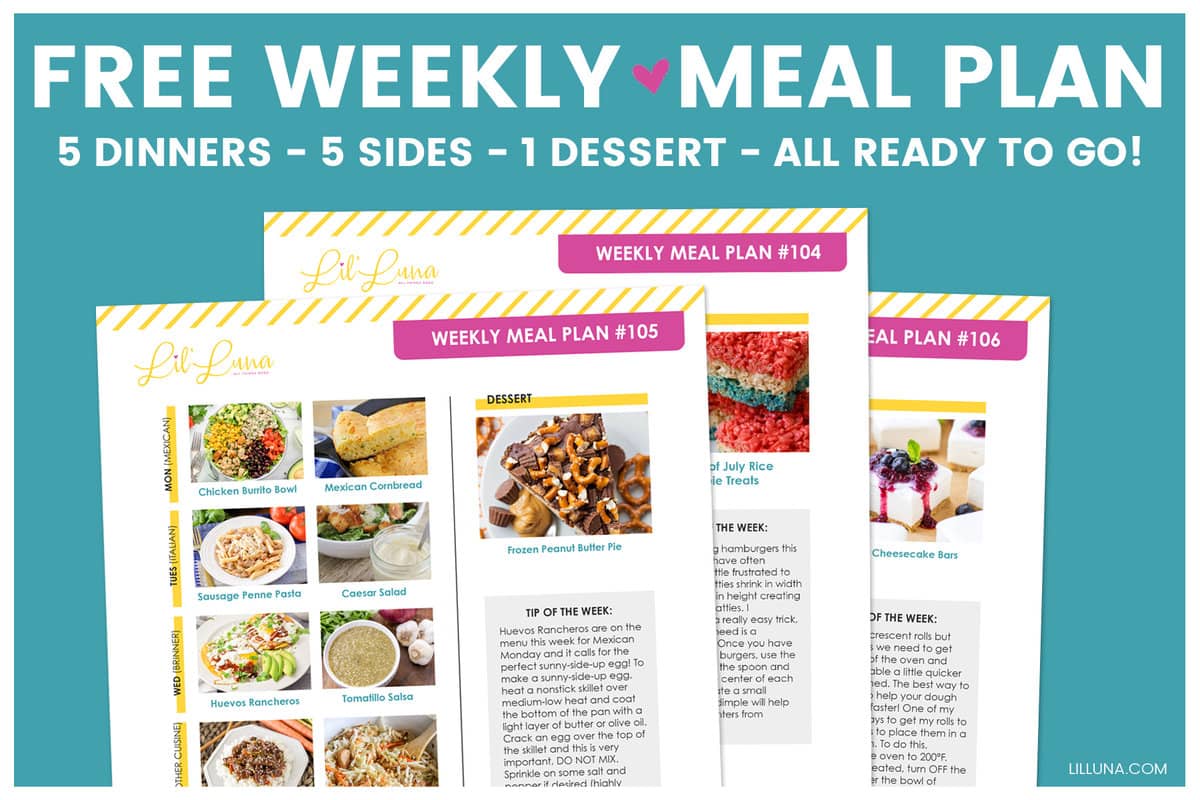 WEEKLY MEAL PLAN #115
Each week, I share with you a FREE meal plan that consists of 5 dinner ideas (Monday-Thursday plus one Weekend meal), 5 side dishes, and 1 dessert!
This is meant to help simplify menu planning, shopping, and cooking so you can more easily enjoy meals with your family throughout the week!
---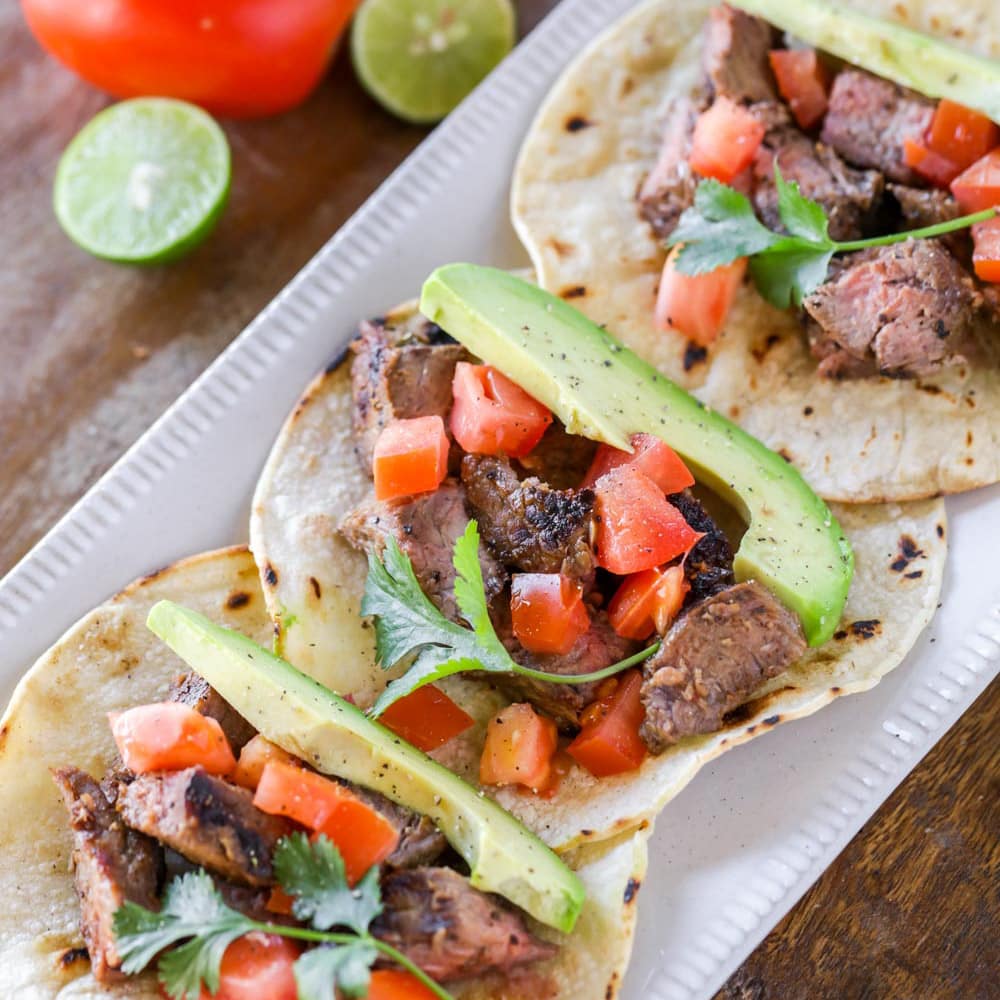 These steak tacos are marinated to perfection and bursting with fresh flavor! Tacos are quick and easy for a perfect weeknight dinner in under 30 minutes.
This sweet and savory mango salsa is perfect with chips or any Mexican meal. It's full of flavor and simple to make.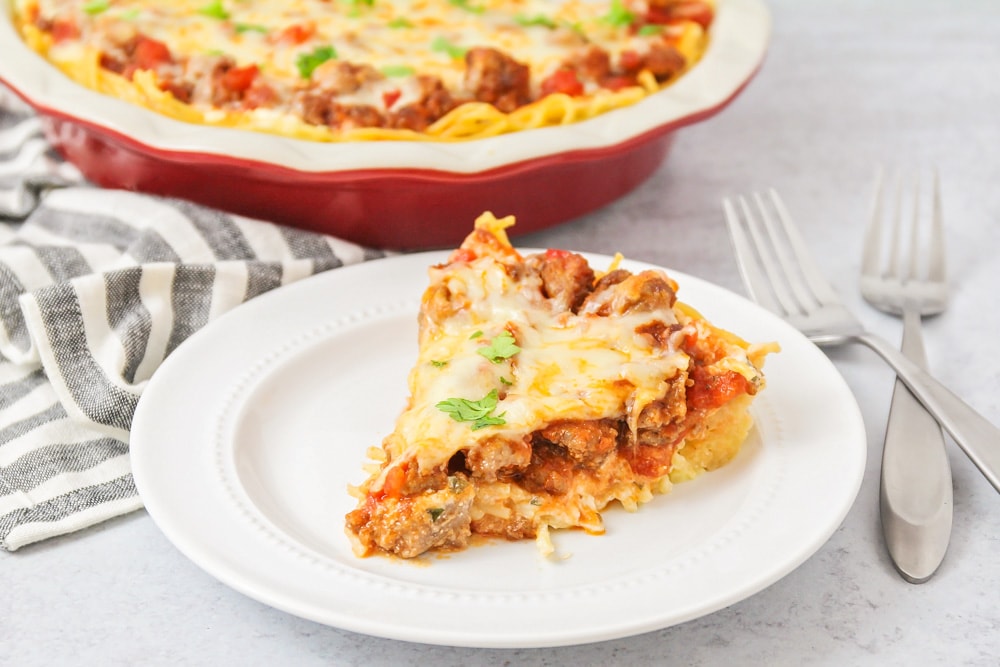 Spaghetti pie makes a hearty and delicious twist for a dinner time win! It's a perfect recipe for busy weeknights and family-friendly dinners.
Just like the originals, these copycat Olive Garden Breadsticks are light, airy, and flavored with butter and garlic salt.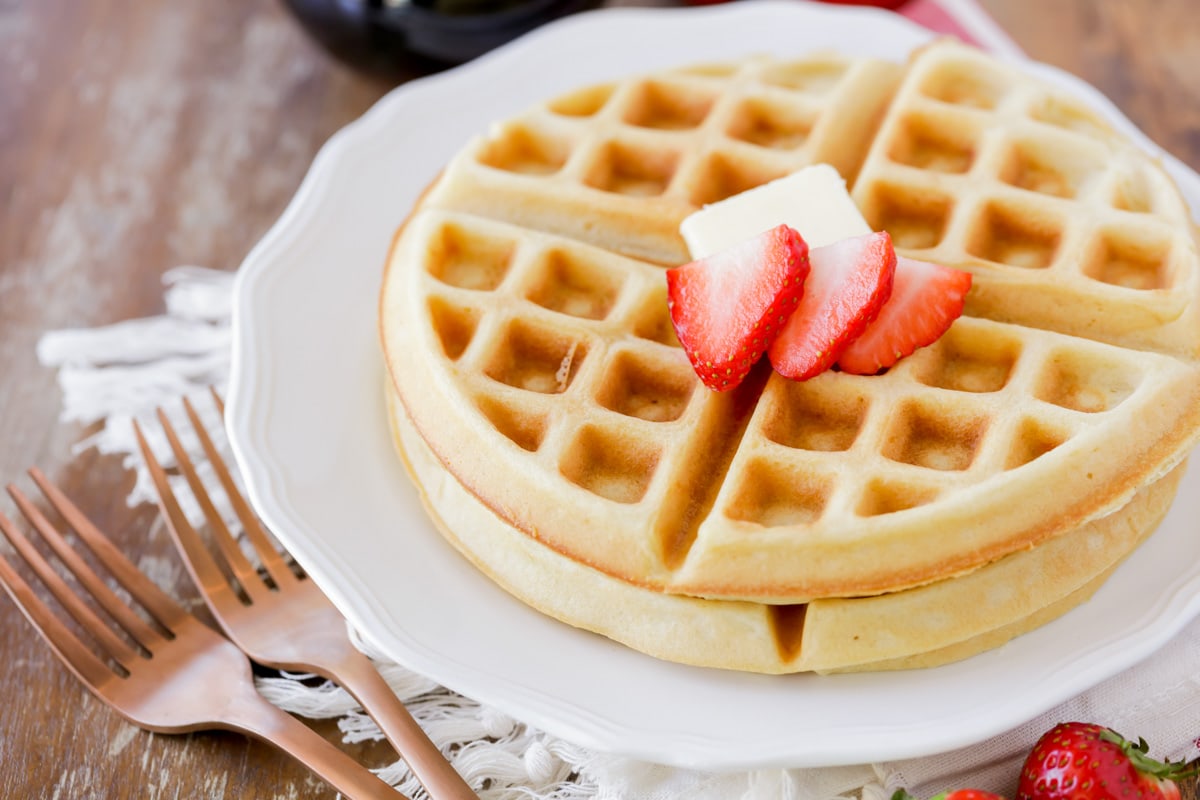 Whip up our family-favorite, perfectly crispy waffles every time with this simple extra step! They are utterly delicious.
Baked eggs are your new breakfast best friend! It takes only minutes to whip up, and it comes out perfectly cheesy and delicious every time.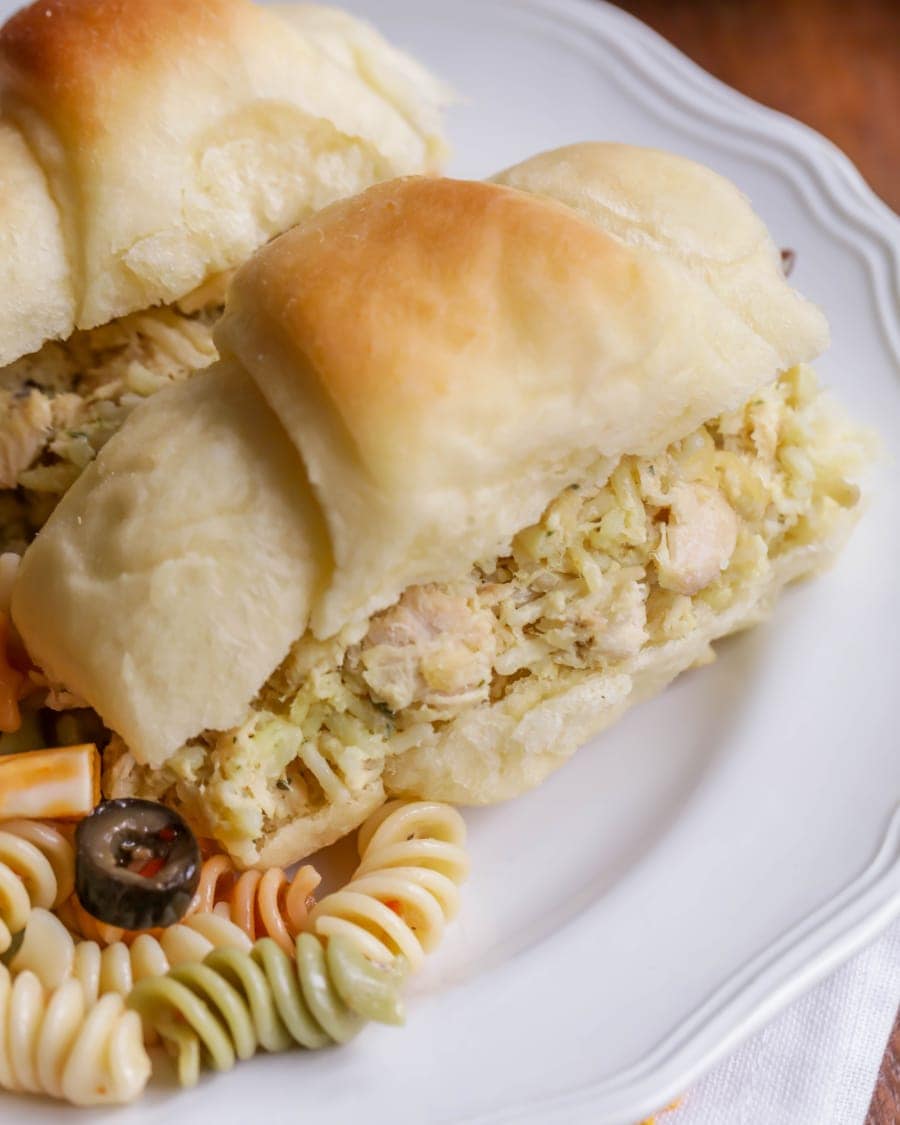 Easy Rice-a-Roni chicken salad is so flavorful and perfect for any gathering. It's our favorite way to enjoy chicken salad!
Brussel sprout salad is as pretty as it is tasty—full of shredded Brussel sprouts, pomegranate seeds, sliced almonds, and a little bit of shaved parmesan.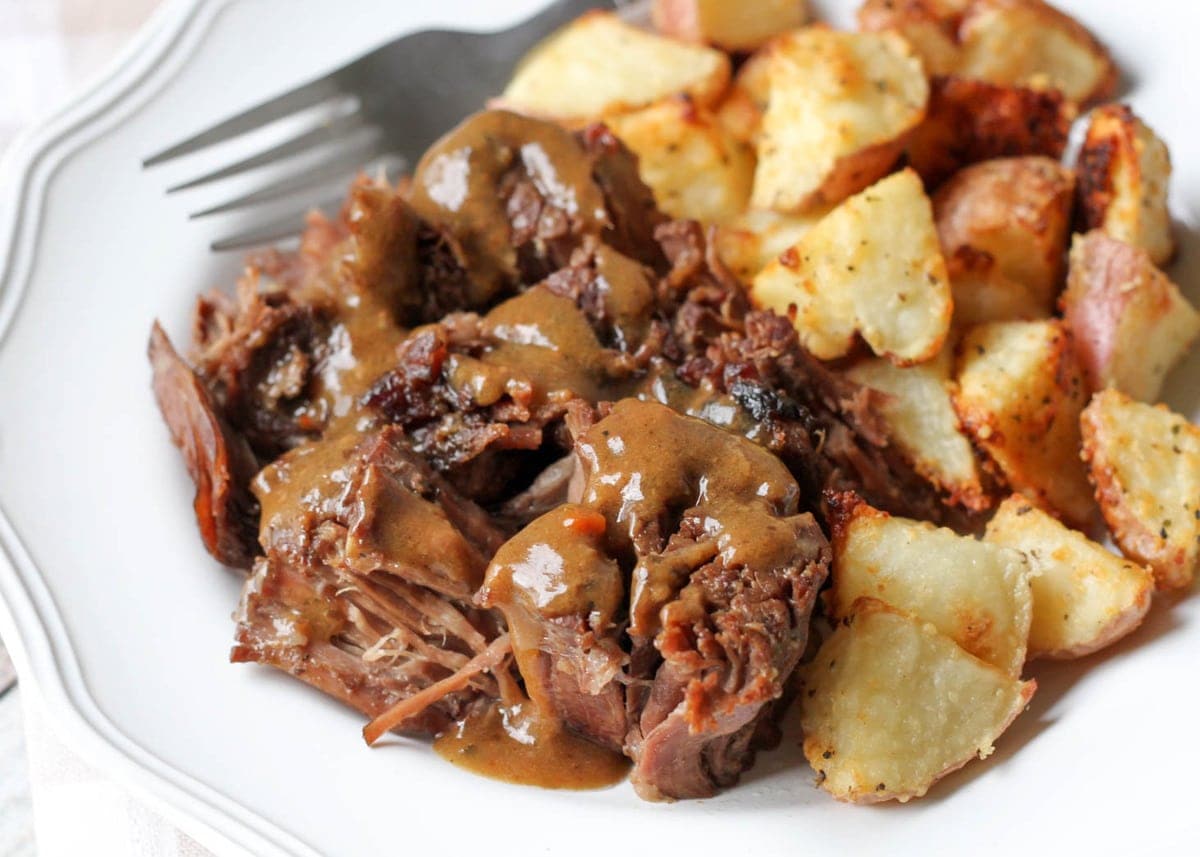 This pot roast recipe is tender and flavorful. It takes only 3 minutes of prep time and then the slow cooker does the rest!
With a handful of ingredients, and 30 minutes bake time – crispy, seasoned oven roasted red potatoes will add flavor to any meal!
---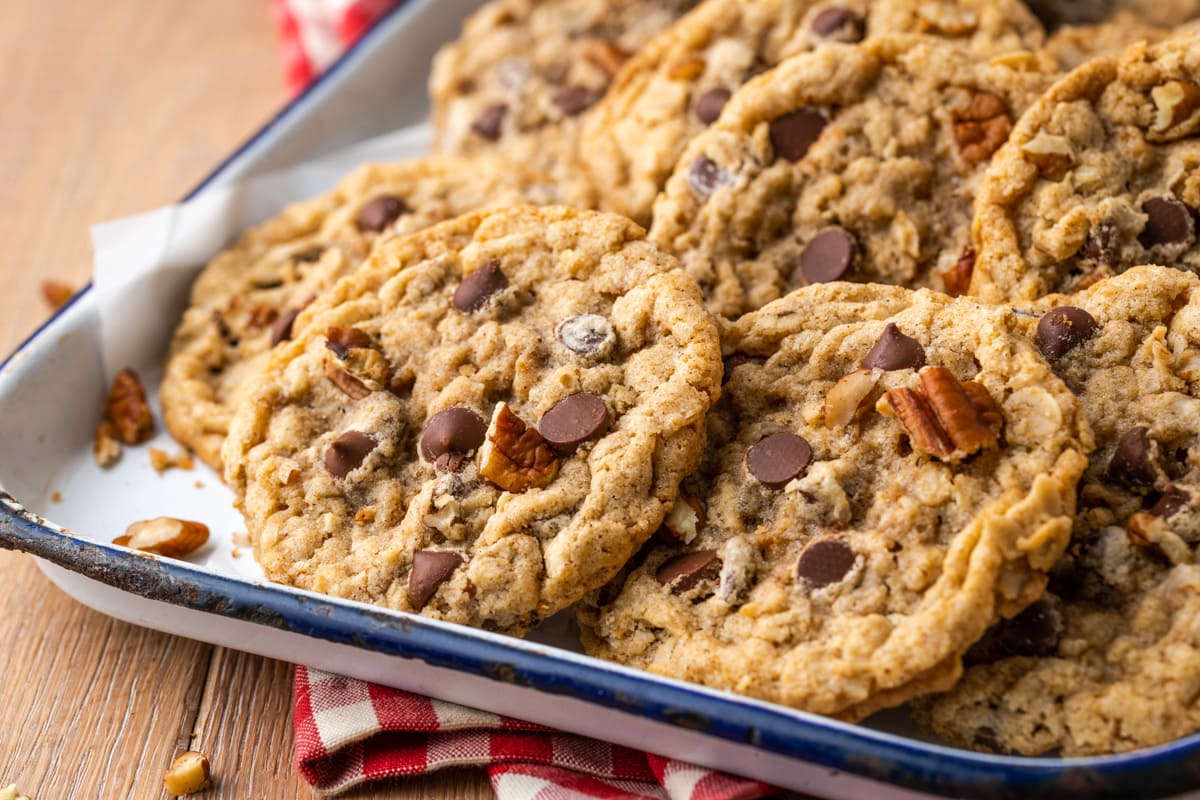 Cowboy cookies are loaded with coconut flakes, chopped walnuts, and oats giving them a variety of flavors and textures!!
For more Cookies, try:
---
Click the link below to download this week's FREE meal plan!
And remember – if you want to create your own menu, be sure to check out all our recipes and visit our recipe pages, including: Main Dishes, Side Dishes, Desserts, Appetizers and Breakfast!