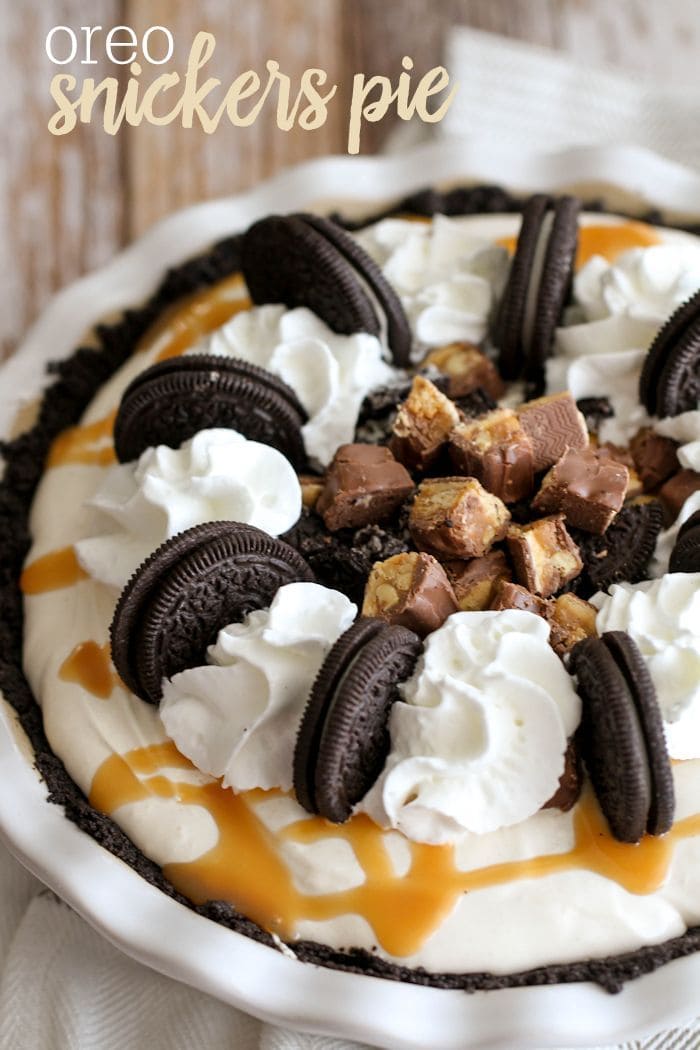 Who loves pie?!
Not sure why I even ask because I don't think I've ever met someone who didn't like pie. The only problem is, I'm no pie maker and haven't made too many before. Fortunately, we have good friends who invite us over every March 14th (Pi Day) to enjoy the yummy dessert. Yes, I know… that was 4 months ago, but that's when I made the pie that I'm sharing with you today. I knew that the most famous pies – apple, cherry, chocolate, and pumpkin would be made so I wanted to come up with one that I knew any candy and chocolate lover would enjoy. I made this Oreo Snickers Pie, and let me tell you – it was SO good!! With an Oreo crust, a creamy, rich filling and Oreos, Snickers and Whipped Cream on top this one didn't last long. I warn that it is very decadent so only a small slice is necessary, but it's one we'll be making again for Thanksgiving.
Of course, the kids just saw candy and Oreos and were all over this pie, but if you love to change things up and enjoy making sweet pies, I recommend trying this recipe. 😉

Oreo Snickers Pie
Ingredients
1 Oreo Pie Crust (store bought or homemade)
10-12 Snickers Miniatures cut in quarters (divided)
8 oz. cream cheese (softened)
¼ cup caramel syrup
1 cup powdered sugar
1 small tub Cool Whip
Whole Oreos
Reddi-Whip
Caramel Syrup (for top)
Instructions
Make crust (store bought is easiest but homemade is simple too - just combine crushed oreos with melted butter and press into your pan)
Add ⅔ Snickers to the bottom of your crust.
In a bowl mix cream cheese, caramel syrup, and powdered sugar and mix well. Fold in Cool Whip and mix until it is all well combined. Pour this mixture over the snickers. Refrigerate for 2-3 hours.
Right before serving, drizzle on a little extra caramel syrup.
Place last of the snickers pieces in the middle of your pie. Add dollops of cool whip around the candies and place whole Oreos in between each dollop.
Serve immediately.
MY OTHER RECIPES
I made a homemade Oreo crust using crushed Oreos and melted butter.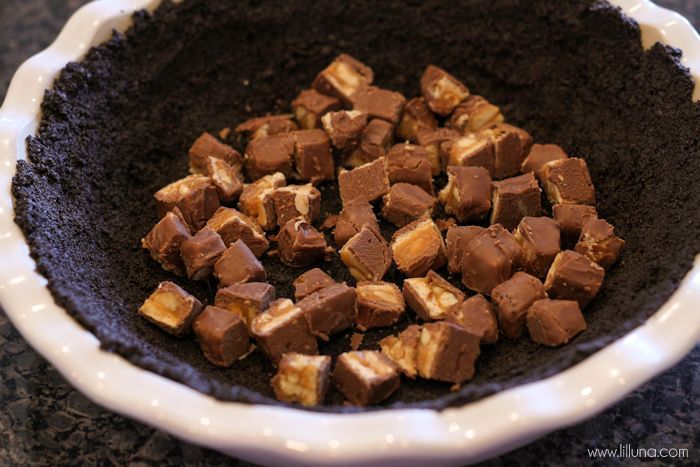 And yes – Snickers on top AND some on the bottom.
Pour the creamy mixture over the Snickers pieces.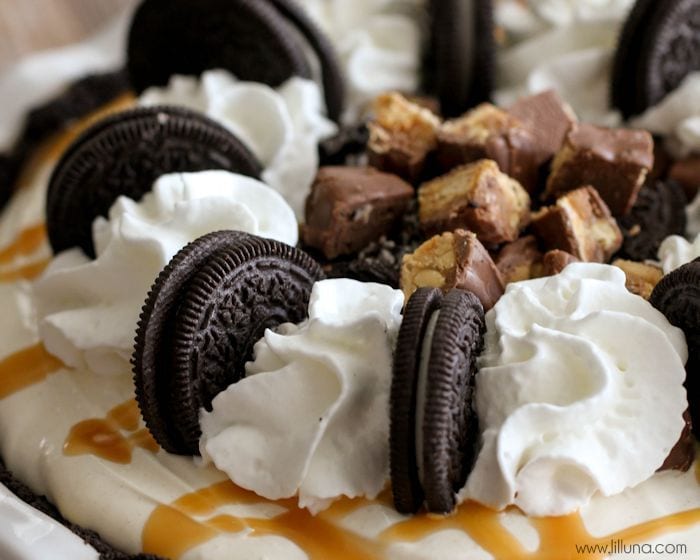 Right before serving, add the rest of your Snickers to the middle and then add Cool Whip all around with Whole Oreos in between the dollops.
Oh yeah – so decadent and delicious!!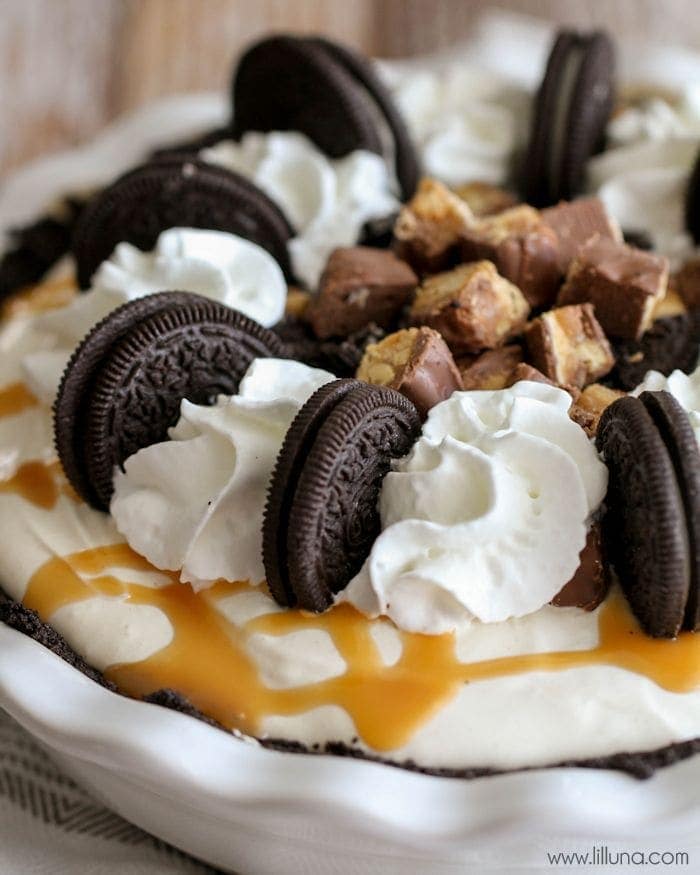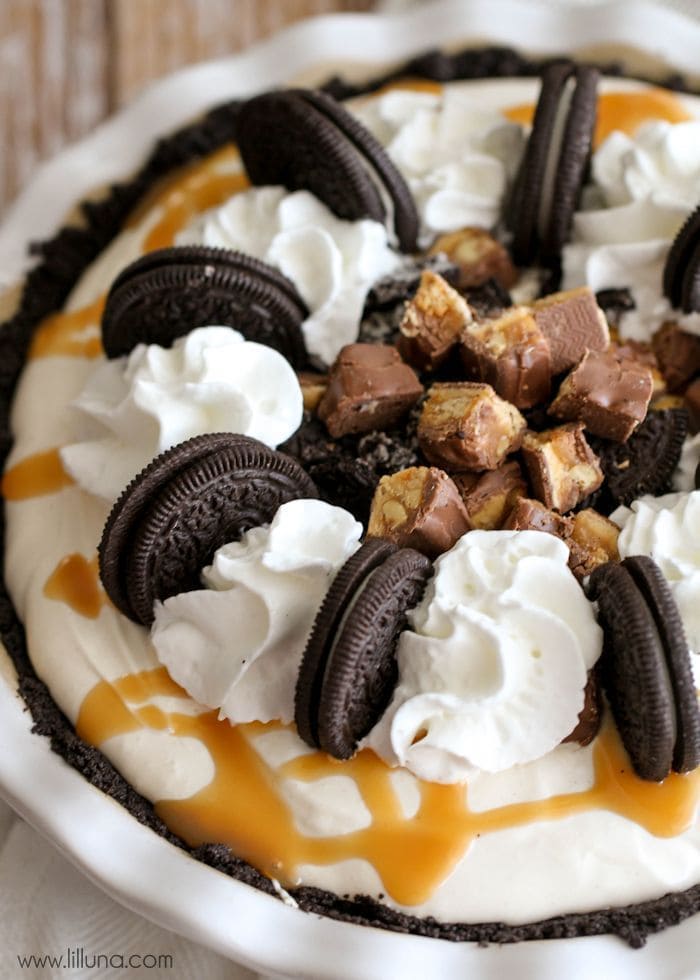 Even though I don't make pies often, I'm  thinking I could get the hang of it. 😉
For more great pie and Oreo treats, check out: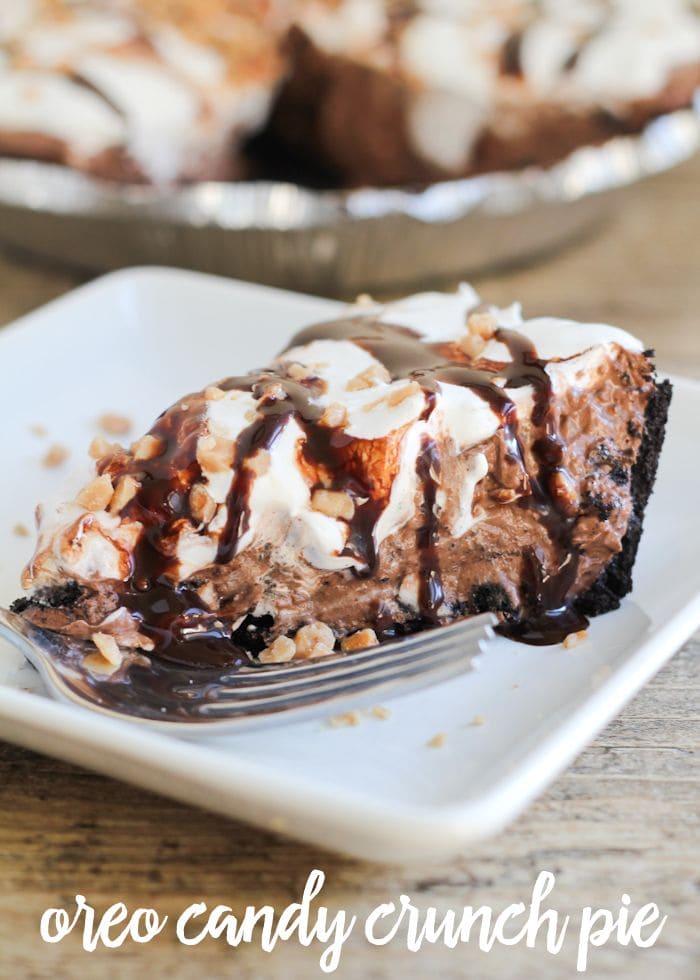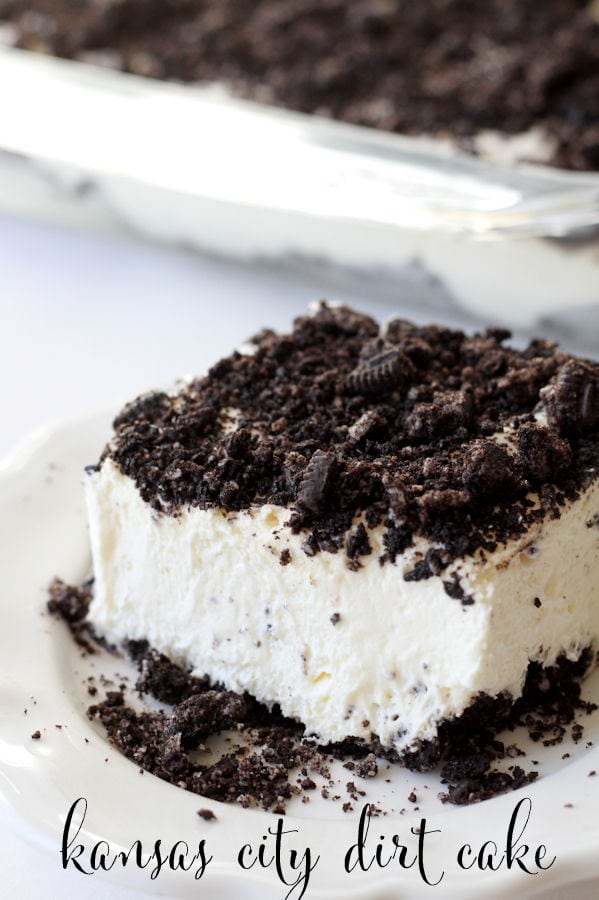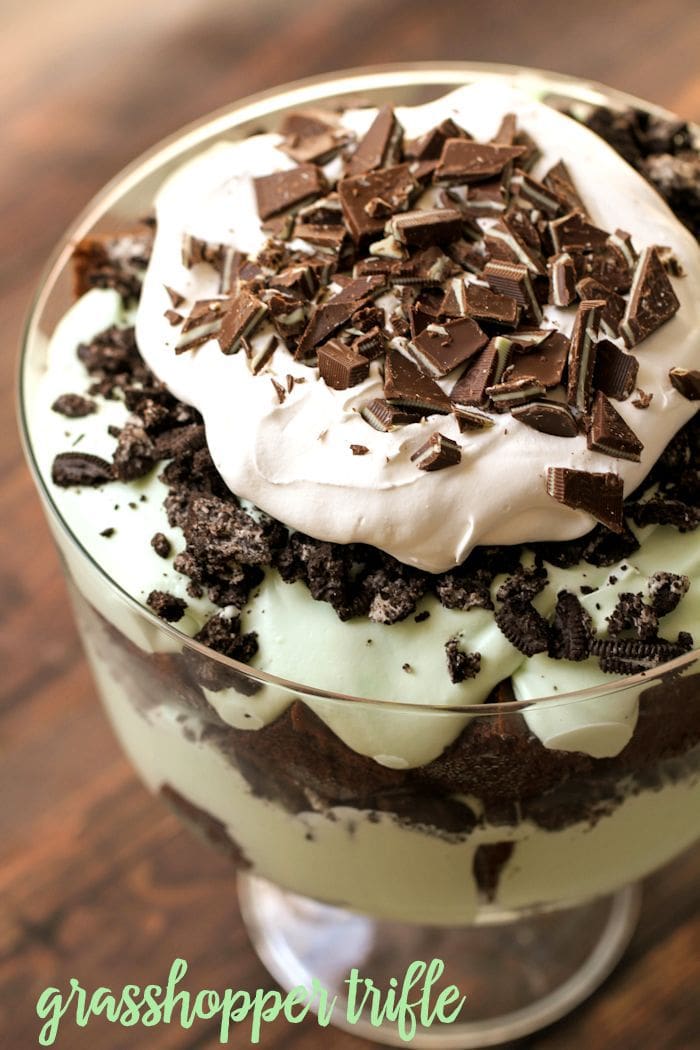 For all dessert recipes go HERE.
For all recipes go HERE.
And get weekly emails with monthly freebies by signing up for the Lil' Luna newsletter. 🙂
For even more great ideas follow me on Facebook – Pinterest – Instagram – Twitter – Periscope – Snapchat.
Don't miss a thing – Sign up for the Lil' Luna Newsletter today!
ENJOY!