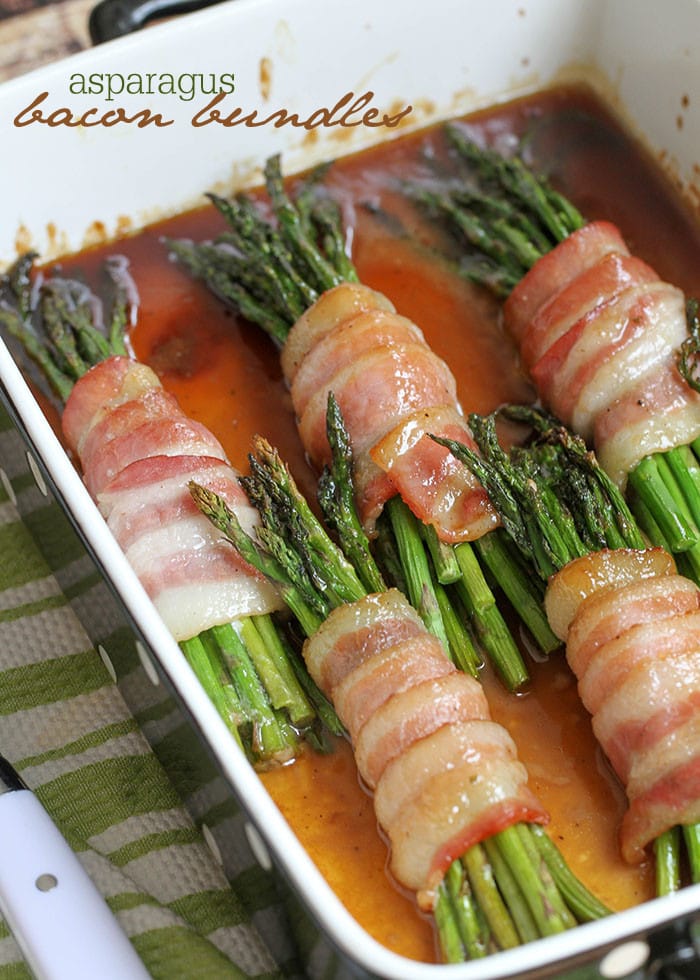 This next recipe I am sharing today is one that quickly became a favorite. My mom tried this Asparagus Bundles Recipe from Trisha Yearwood, and the family immediately declared that it should be added to the regular side dish rotation. Yes, we're pretty big fans of asparagus, and if you've ever had this recipe you would be too.
Not sure how much better it can get to wrap yummy bacon around an already yummy veggie. Seriously, my friends. I promise you will love these Asparagus Bundles if you give them a try. I have them on the menu for next week – YUM!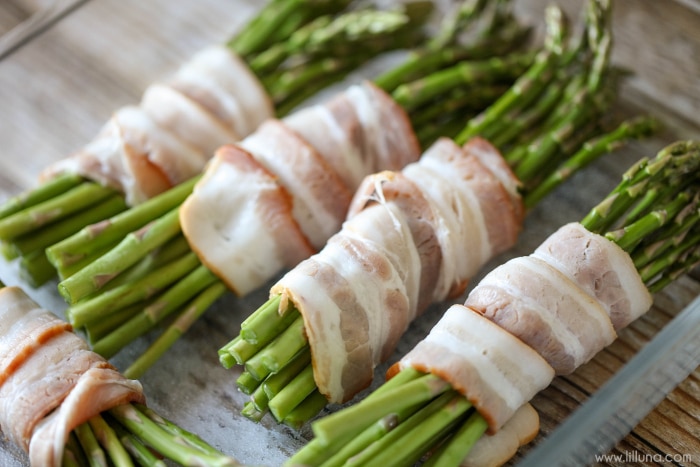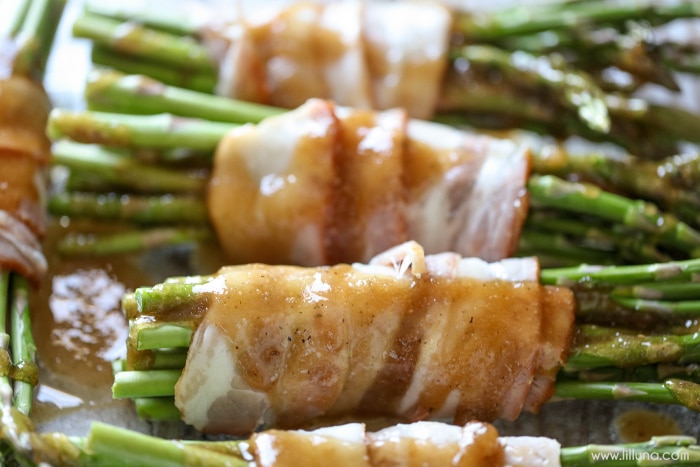 MY OTHER RECIPES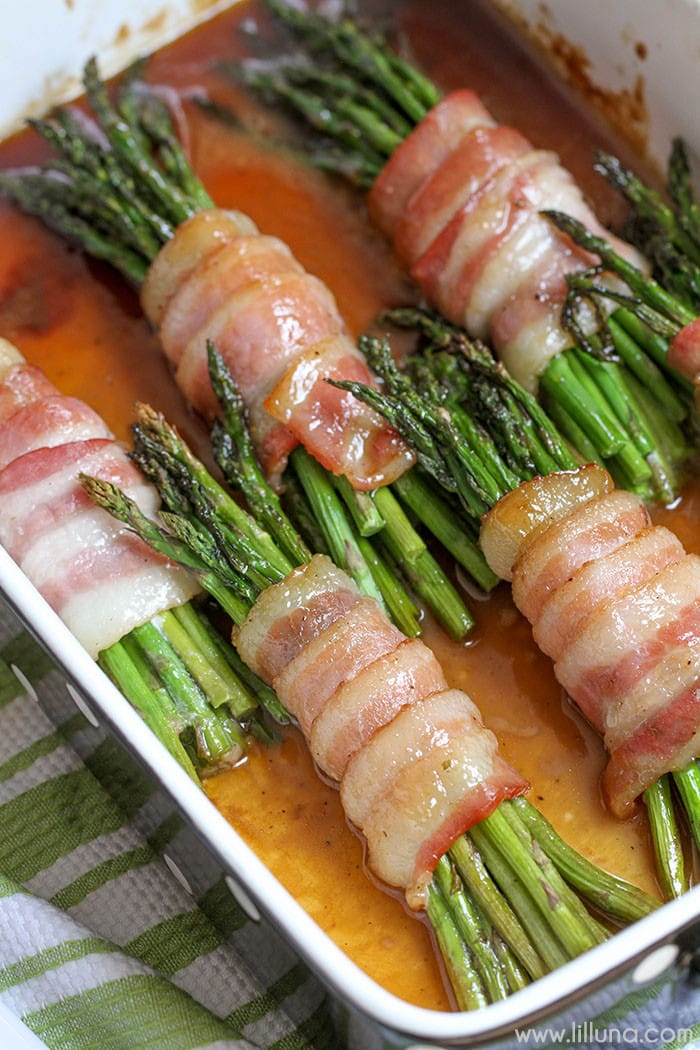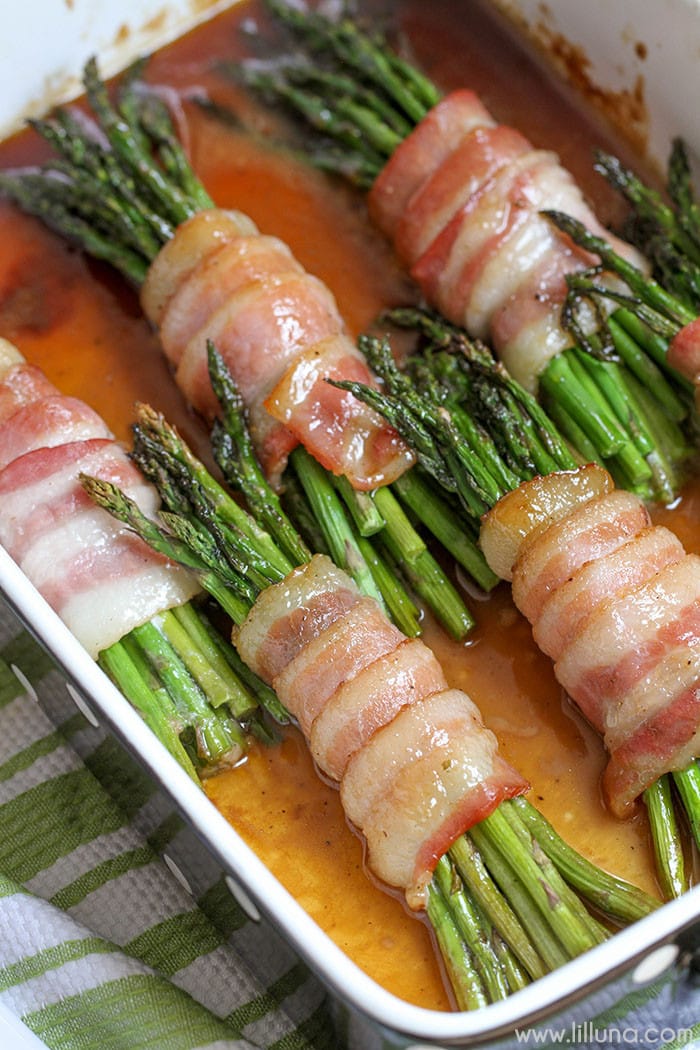 The recipe calls for butter, brown sugar soy sauce and more… how can you go wrong, right? 😉
For more yummy asparagus side dishes, be sure to check out:
How to make Asparagus Bundles:
For printable recipe instructions, check out:

Asparagus Bundles Recipe
Ingredients
2 pounds fresh asparagus (ends trimmed off)
12 slices bacon
½ cup butter (1 stick)
½ cup light brown sugar
1 TB soy sauce
½ tsp. garlic salt
¼ tsp. pepper
Instructions
Preheat oven to 400.
Separate asparagus into 12 bundles.
Wrap 1 piece of bacon around each bundle and secure with a toothpick.
Place bundles in a casserole dish.
In a small pot, combine butter, brown sugar, soy sauce, garlic salt and pepper. Bring to a boil and then pour over the asparagus bundles.
Cook for 20-25 minutes.
ENJOY!