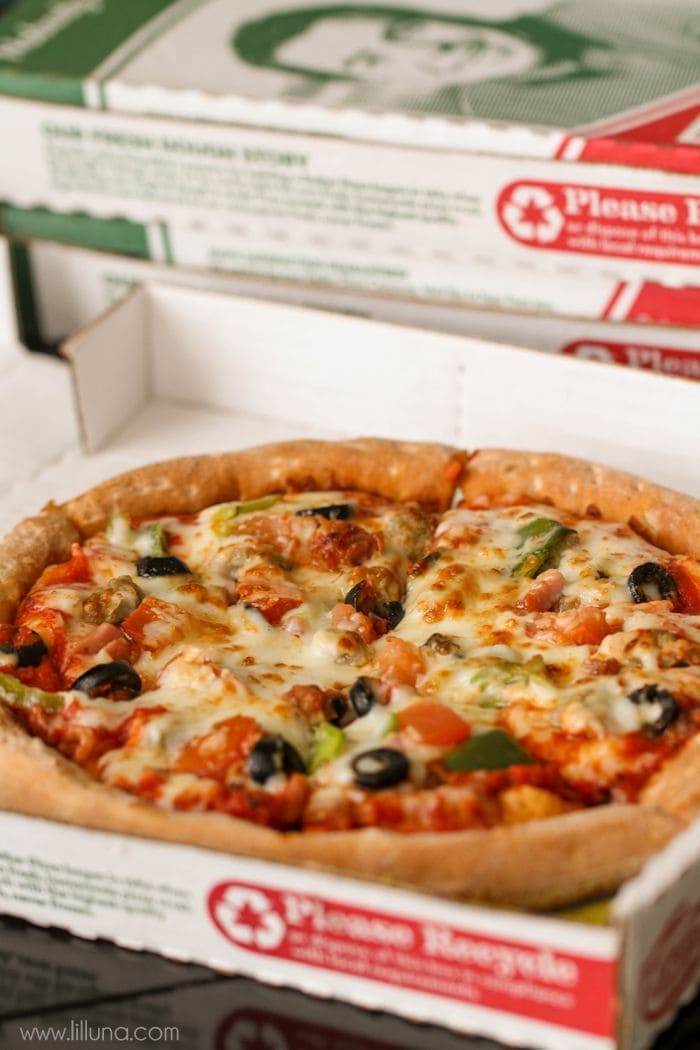 Every Friday, we have Pizza Night. It has become one of our family's favorite traditions to enjoy one of our favorite meals and to spend time together hanging out and watching a movie. The kids love it, we love it, and it's something we look forward to each week.
It's also been a great way to make new friends. You see, at least a few times each month we have made an effort to invite at least one family over to join us on Pizza night. Sometimes, it's a neighbor or a new family at church. We've realized it's a fun and laid back night where we can enjoy some yummy pizza and get to know others. Since we've moved to Texas two years ago, this has been important since we have no family here and we were anxious to make new friends. Yes, sometimes I do cook for everyone, but Pizza Night is my favorite since I'm not the one stuck cooking. 😉
We've recently started using Papa John's because of how simple it is to order online and because of their ingredients. Not only do they use fewer processed foods, but they use quality ingredients. More than anything, they simply make DELICIOUS pizzas!
My favorites include: Spinach Alfredo and Hawaiian BBQ Chicken. I haven't tried their Chicken Cordon Bleu pizza just yet, but that one's next! The last time we ordered we tried making a Custom Pizza which ended up being great. We loaded it with extra cheese, olives, peppers, and tomatoes and you better believe it was gone in minutes!!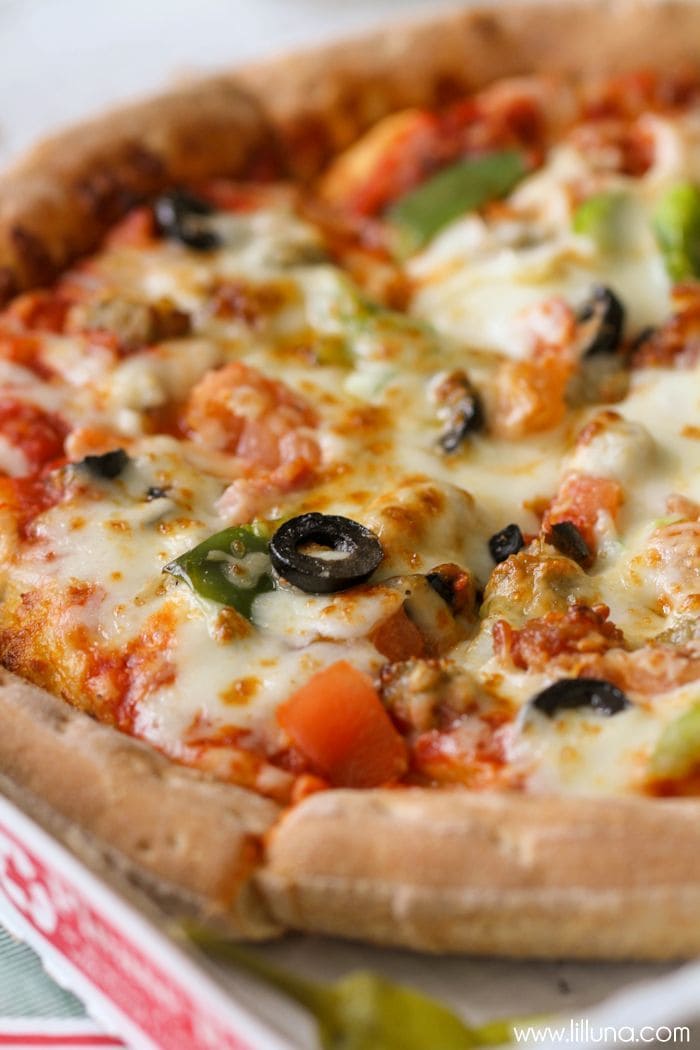 Doesn't it look amazing?!
We also tried the Hawaiian BBQ Chicken Pizza, and of course, the kids had to have Cheese Pizza. As you could imagine – all were DELISH!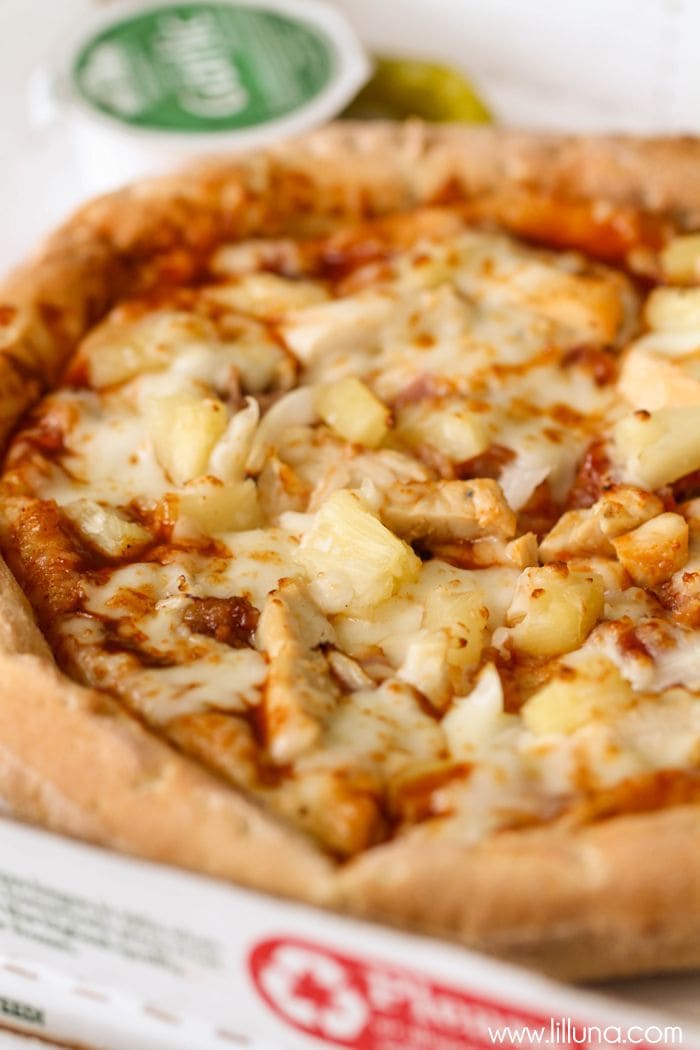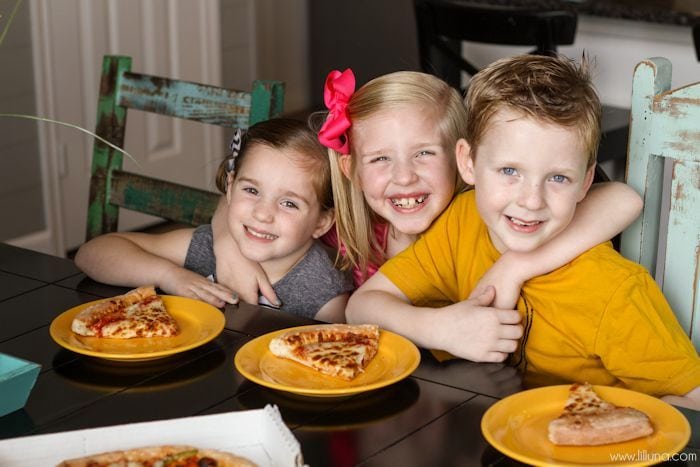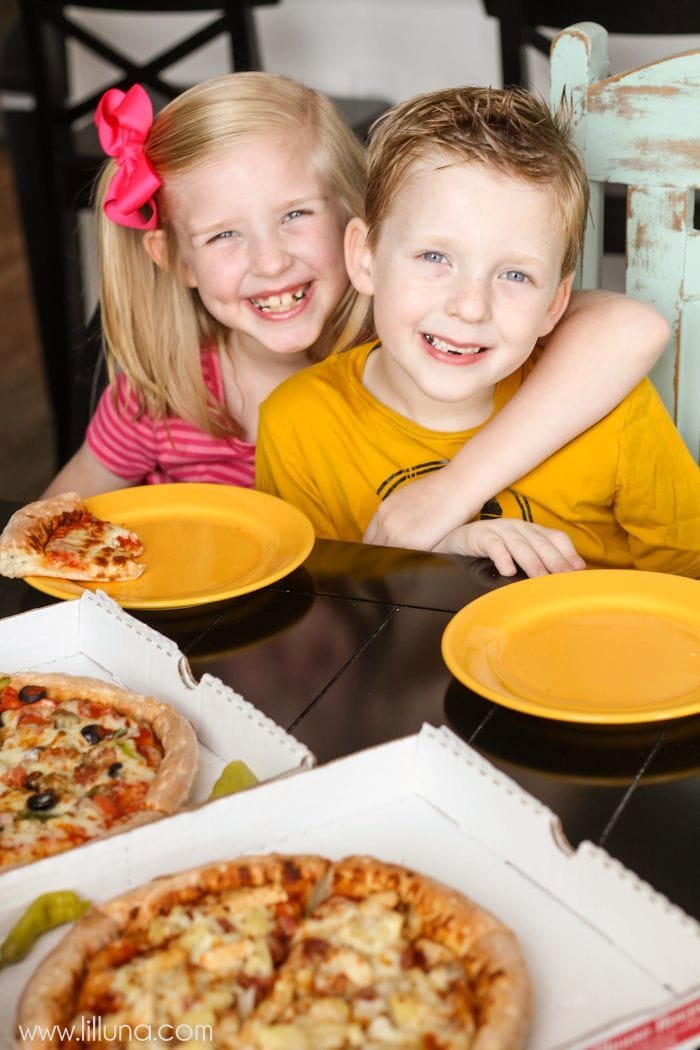 We LOVE Pizza Night, and in case you do too, I thought I'd design and share some Free Pizza Night invitations for you to use. This little tradition of ours has really been a huge blessing since we have made so many friends having it. In fact, every Friday now the kids ask if someone is coming over for dinner that night. We don't always have company that night, but I love that the kids find so much joy in reaching out, spending time and growing relationships with others. We hope this tradition instills in them the desire to do the same thing when they're older and have families of their own. 😉
PIZZA NIGHT INVITES: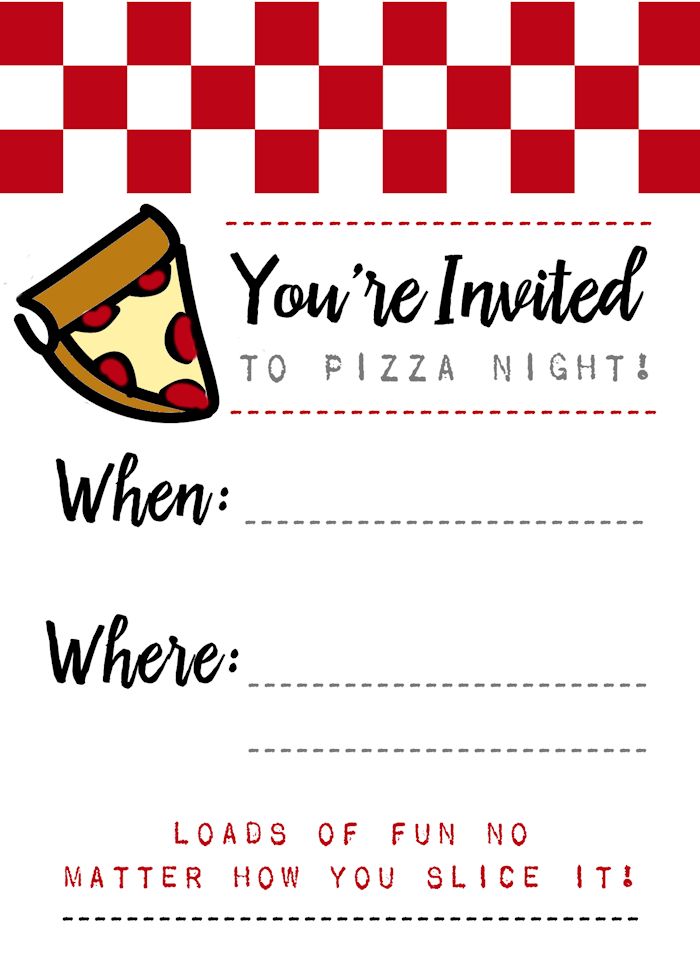 TO DOWNLOAD INVITES CLICK HERE.
I hope you are able to use these prints for get togethers and making friends at your own home. 😉
Because – who doesn't love pizza?!
For more information about choosing quality and Papa John's go HERE, and to order go HERE.
ENJOY!
Papa John's has NO trans fats, no MSG, no BHA or BHT, no fillers in its meat toppings and no partially hydrogenated oils. To learn more, visit www.papajohns.com/better.
This is a sponsored conversation written by me on behalf of Papa John's. Papa John's provided the pizza featured in this conversation to me free-of-charge. The opinions and text are all mine.