Who here loves Chik-fil-A?
My entire family is obsessed, and I'd be lying if I said we didn't go at least a few times each month. 😉 We all know how delicious the food is, but the hubby and I also love their customer service and feel like they are the best fast-food chain around. The employees are always so nice and get you free refills and the kiddos love playing in their clean playground areas. I also love their little plastic covers that go on the table that are like disposable placemats. Aren't they genius?! Bottom line – we LOVE Chik-fil-a!!
Recently, I saw a recipe from My name is Snickerdoodle for a Copycat Chik-fil-A nuggets recipe, and I knew I had to give it a try. My kids love them and the hubby and I are huge fans of their chicken as well. I only made a few changes, but I agree that they taste just like those from the restaurant! Now, I just need to learn how to make their Chik-fil-a sauce because that stuff is so addicting and delicious. 😉
MY OTHER RECIPES
Here is what you'll need to make the nuggets yourself…

Copycat Chik Fil A Nuggets
Ingredients
2 boneless, skinless chicken breasts
½ cup milk
1 egg
1 cup flour
3 TB powdered sugar
2 tsp. salt
½ tsp. pepper
Vegetable Oil
Instructions
Place oil in a medium pan and turn to medium heat.
Begin by cutting up your chicken breasts into bite-sized pieces.
From there add your milk and egg to a bowl and whisk together until combined. Set aside.
Pour your flour, powdered sugar, salt and pepper into a gallon bag.
Add several chicken pieces to your milk/egg mixture until well coated and then throw the pieces into your gallon bag and shake until each piece is evenly coated.
Place chicken pieces in oil and cook for 5-7 minutes on each side or until golden brown.
Drain pieces onto paper towel and serve warm.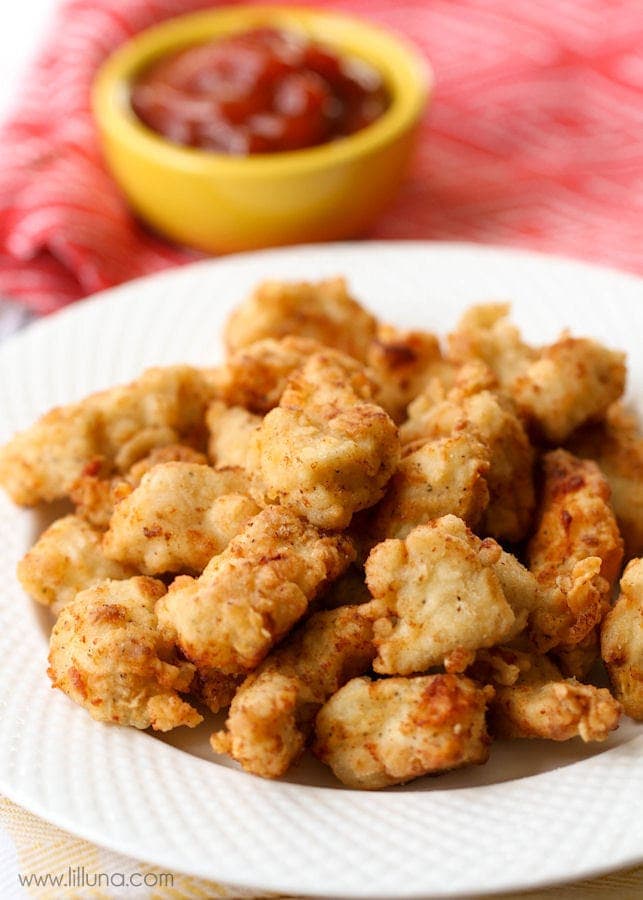 Seriously, these are the BEST Chicken nuggets!
If you love them at Chik-fil-A, you'll definitely love these. PROMISE. 😉
For more great chicken recipes, check out these favorites…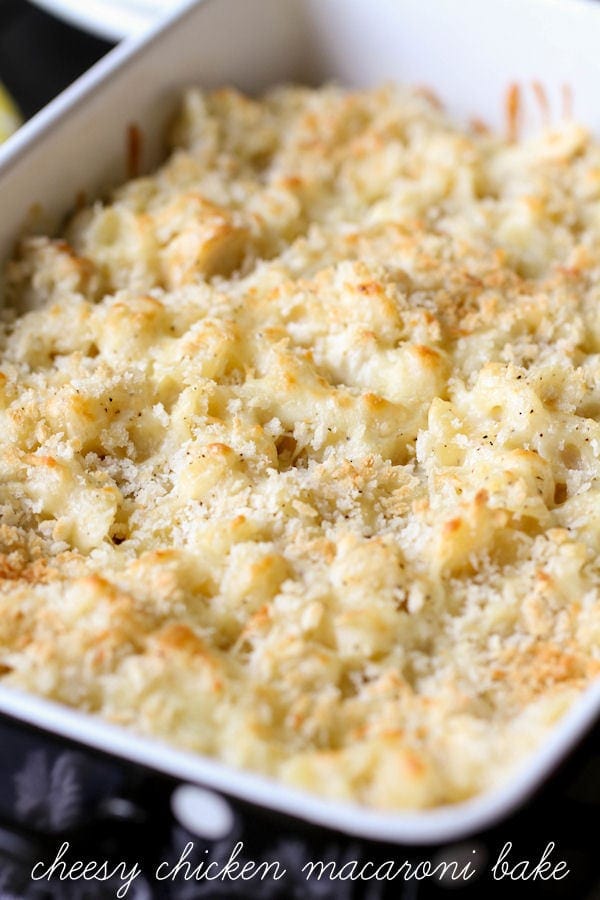 For all Copycat recipes go HERE.
For all recipes on the site be sure to go HERE.
And get weekly emails with monthly freebies by signing up for the Lil' Luna newsletter. 🙂
For even more great ideas follow me on Facebook – Pinterest – Instagram – Twitter – Periscope – Snapchat.
Don't miss a thing – Sign up for the Lil' Luna Newsletter today!
ENJOY!