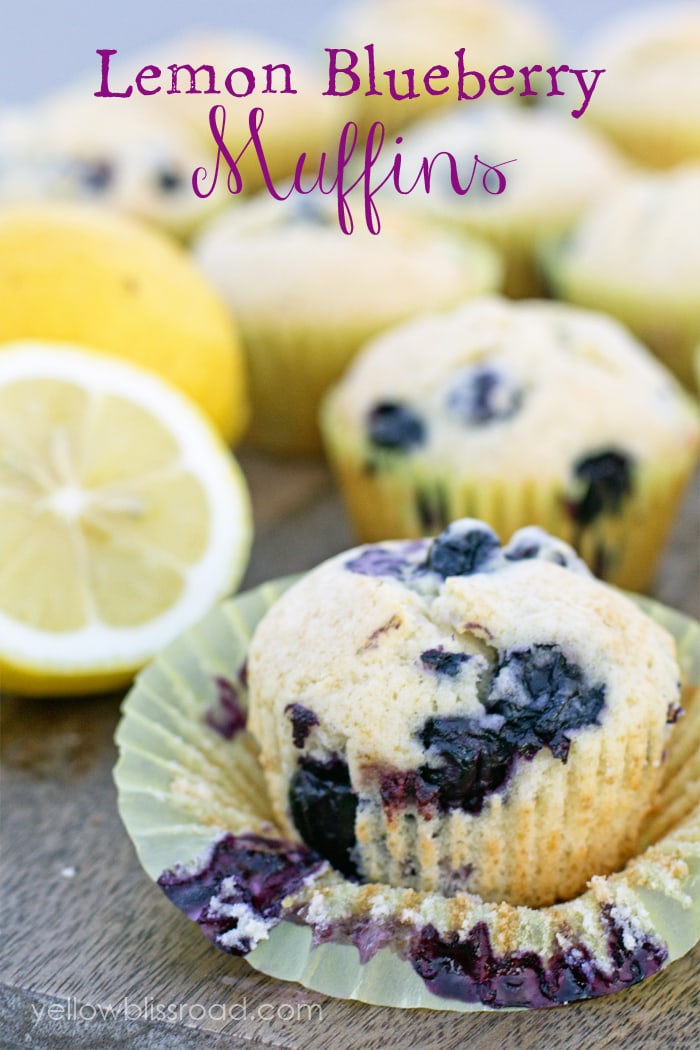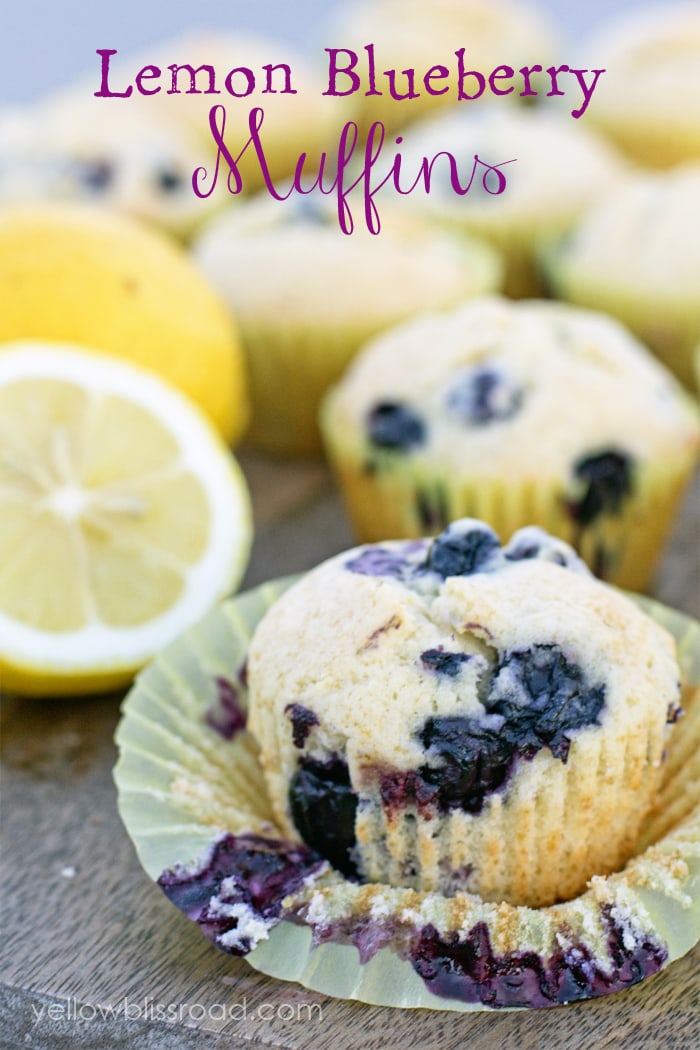 Hey Lil Luna readers! It's Kristin from Yellow Bliss Road, and I'm so happy to be back her today to share another delicious recipe with you. These Lemon Blueberry Muffins are so tasty, you'll want to keep them on hand all the time!

This is actually the second lemon blueberry muffin recipe I tried. On my first round, I had my kids helping and they over mixed the batter (they love to take turns) and the muffins came out pretty dense. This time around I tweaked the recipe a little bit and they came out PERFECT! Seriously they are so delicious that I know they won't last long around here, and I'll have to make them again.
MY OTHER RECIPES
The lemon is nice and adds a slightly tart hint to the sweetness of the blueberry's, but it's not so overpowering that you can only eat just one. And that's good, because you're going to want to eat them all.
The base for the recipe is a simple muffin base (flour, sugar, baking powder, eggs) and adds in some frozen blueberries and fresh lemon juice and zest. I actually had planned to use fresh blueberries, but my kids, lovely sweet little sneaks that they are, ate them. Like, all of them. In one sitting. Luckily I had some blueberries in the freezer so I went with plan B. If you use frozen, you just need to make sure you defrost them first and rinse and drain them really well.

Lemon Blueberry Muffins
Ingredients
2 cups all purpose flour
2 tsp baking powder
¼ tsp salt
⅔ cup sugar
8 Tbsp unsalted butter, at room temperature
2 eggs
1 tsp vanilla
1 Tbsp lemon juice + milk to make ¼ cup
1½ cups fresh or frozen blueberries
1 Tbsp loosely packed lemon zest
Instructions
Preheat oven to 350 degrees. Line a muffin pan with baking cups.
In a small mixing bowl, whisk together flour, salt and baking powder . Set aside.
In a large mixing bowl, beat sugar and butter together for two minutes, until nice and fluffy.
Add in eggs, one at a time, and mix until combined.
Mix in vanilla.
Pour lemon juice into a measuring cup, then add milk until it reaches ¼ cup full. Stir into the butter mixture with a wooden spoon.
Mix in flour mixture, stirring until just combined. Batter will be slightly lumpy do not over mix or your muffins will be very dense.
Gently fold in blueberries.
Divide batter among 12 muffins cups, filling ¾ full.
Bake at 350 degrees for 18-20 minutes or until tops are just beginning to brown and a toothpick inserted into the center comes out clean.
For more great recipes, like my one pot meals, or my favorite Zucchini Carrot Oatmeal muffins, hop on over to Yellow Bliss Road!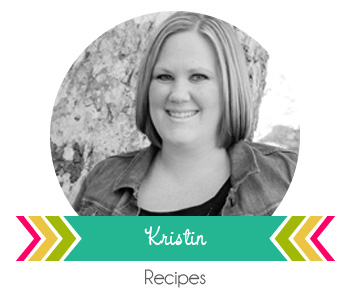 ————————————–
Kristin – these Lemon Blueberry Muffins look divine!!! Can't wait to try them myself. I'm a huge fan of delicious muffins. 🙂
Thank you!
For more great recipes from her be sure to check out,  Yellow Bliss Road and for more info about her go HERE.
For more recipes from Kristin here on the site, be sure to check out: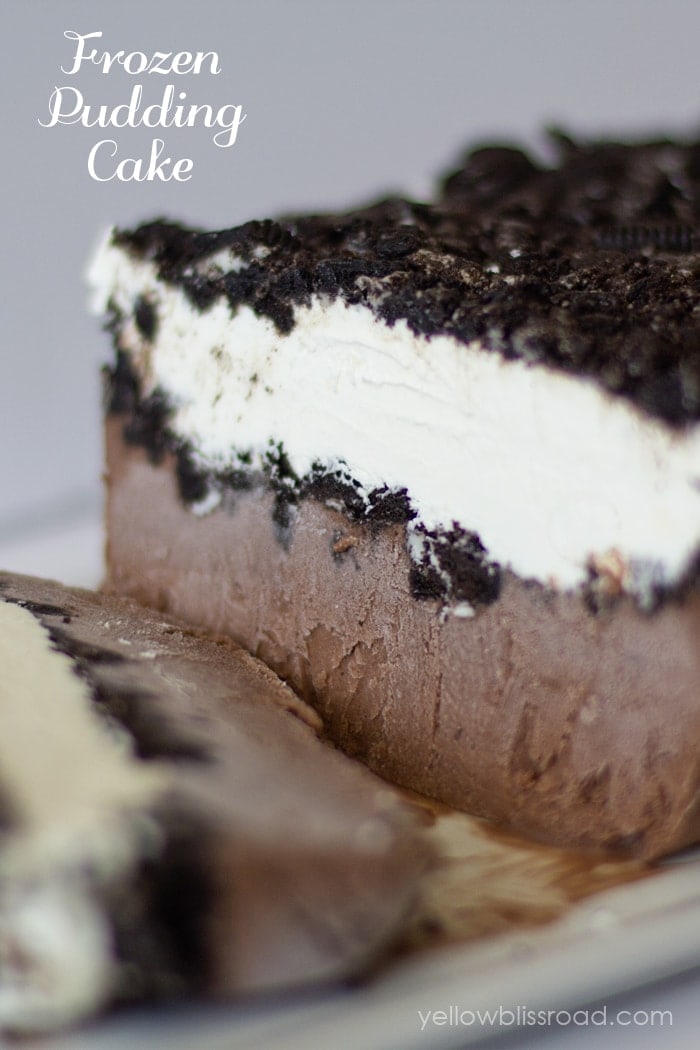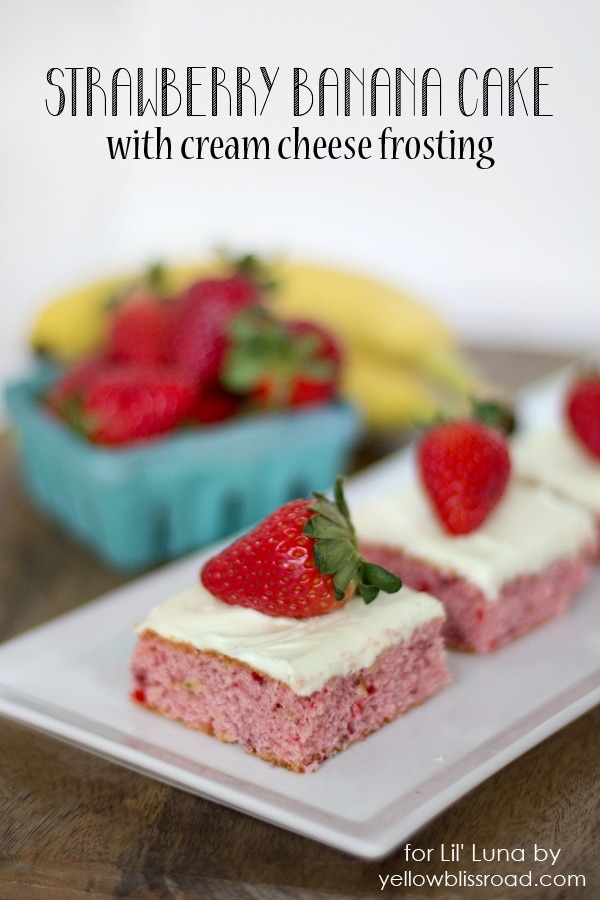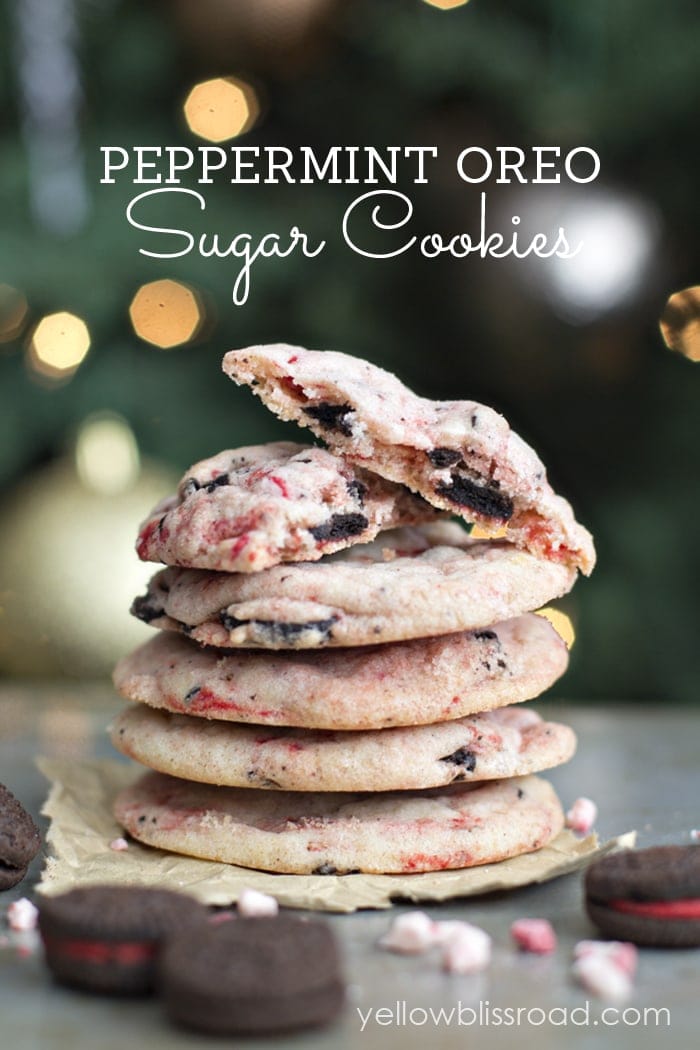 For all breakfast recipes be sure to go HERE.
For all recipes on the site go HERE.
And get weekly emails with monthly freebies by signing up for the Lil' Luna newsletter. 🙂
For even more great ideas follow me on Facebook – Pinterest – Instagram – Twitter – Periscope.
ENJOY!