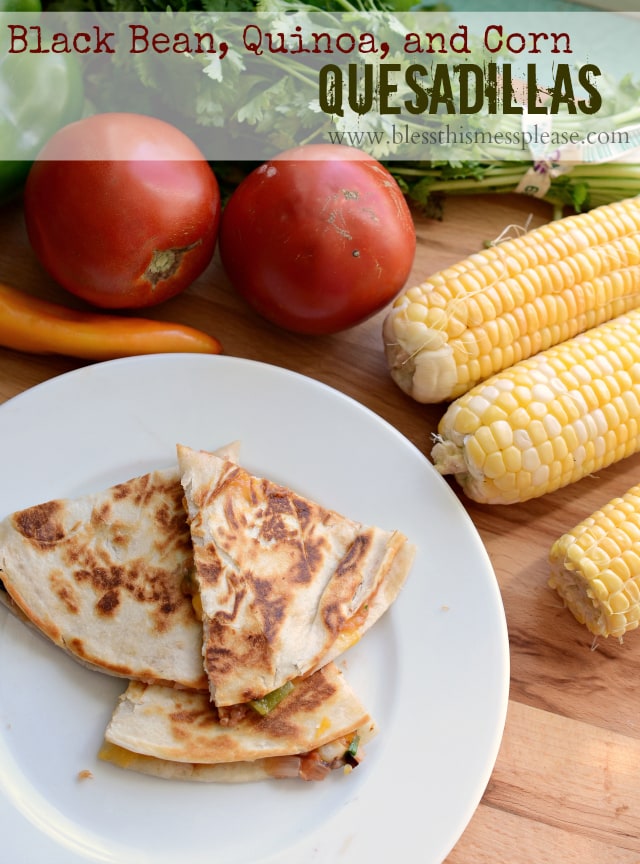 Hello Lil Luna Lovelies!
I'm here today sharing a killer quesadilla recipe. I know what you are thinking… quesadillas need a recipe?! Well friends, these aren't your typical boring cheese and tortilla quesadillas. These are hearty, cheesy, knock-your-socks-off full of flavor, serve them to guests for dinner kind of quesadillas. They are amazing!
When it comes down to it, it's all about the details on this one. A few weeks ago I made some really really tasty stuffed bell peppers in the slow cooker. I had a bit of left-over filling and so I put it in quesadillas for lunch. It was amazing! Don't be scared of a little more prep for a traditionally easy meal; it is worth it. You just can't go wrong with cooked bell peppers and onions, black beans, corn, and quinoa. And then there is the cheese. Isn't melted cheese the best?
MY OTHER RECIPES
If you aren't on the quinoa boat, don't sweat it. Just sub out the quinoa for cooked rice and you are good to go. There is something beautiful happening here between the veggies, amazing grains, gooey cheese, and just the right amount of seasoning, and I know you are going to go nuts over it.
Enjoy!
Black Bean, Quinoa, and Corn Quesadillas
Makes 8 large Quesadillas
Ingredients:
1 large red, orange, OR yellow bell pepper, finely chopped
1 cup chopped onion
1 tablespoon olive oil
1 tablespoon minced garlic
3 cups shredded sharp cheddar cheese, divided
1 (15-ounce) can black beans, rinsed
1 cup cooked quinoa
1 cup corn (frozen or freshly cut from the cob)
1 cup jarred tomato salsa
2 tablespoons minced fresh cilantro
1/2 teaspoon salt
1/2 teaspoon cumin
1/4 teaspoon pepper
8 large flour tortillas
Instructions:
Add the chopped pepper, onion, and olive oil to a small saute pan and cook over medium heat until the peppers are soft and the onions are translucent, about 6 minutes. Add the minced garlic the last minute of cooking and cook until fragrant.
In a large bowl combine the cooked vegetable mixture, 1 cup of the cheese, black beans, quinoa, corn, salsa, half of the cilantro, and spices. Stir well to combine.
Heat a heavy bottomed skillet on the stove-top over medium heat.
Place 1 tortilla on a plate or cutting board, spread a 1/4 cup of the black bean mixture and then 1/4 cup of shredded cheese evenly over the tortilla. Place a second tortilla on top. Carry the quesadilla on the plate or cutting board over to the hot pan and carefully slide it onto the hot pan.
Let the tortilla cook for a minute or so, until lightly browned, and then carefully flip it over and cook on the other side. The goal is to have warm filling and melted cheese without burning the tortillas, so keep an eye on things and lower the heat if the tortillas are cooking too fast, or if your stove tends to cook hot, start with a lower temperature.
Remove the warm quesadilla from the pan and transfer to a cutting board. Using a knife or pizza roller, cut the quesadilla into 6 or 8 wedges.
Serve right away additional salsa or some sour cream for dipping.
Notes: Quinoa not your thing? No worries! Just sub it out for cooked rice. If you like a little heat try adding a diced jalapeno to the bell peppers and onions and cook them all together.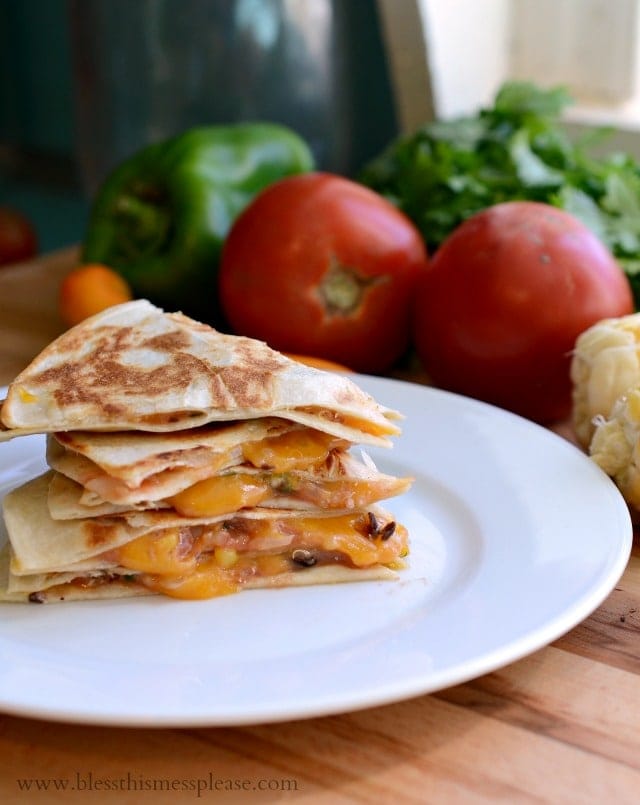 And since I was last here I've been busy! Here are my three favorite posts as of late and I'm sure you'll like too.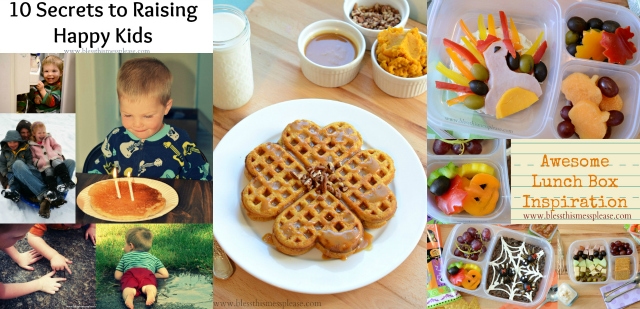 1. 10 secrets to Raising Happy Kids – I spent WEEKS writing this and just love how it turned out. If you are a young momma (or even a grandma as my mom pointed out) you might like to give this a read. Nothing to life-changing, just a good reminder of loving the simple things.
2. Pumpkin Caramel Spice Waffles with Caramel Maple Syrup – just as good as the name sounds. The syrup alone is to die for.
3. Lunch Box Inspiration – I got your lunch box packin' back on two major holidays coming up, Halloween and Turkey Day (plus some great ones for everyday)! You will LOVE the bean dip with a sour cream spider web and olive black widows. My kids went crazy for them.
Thanks so much for having me Kristyn. You have the best readers and I always love a chance to mingle with them.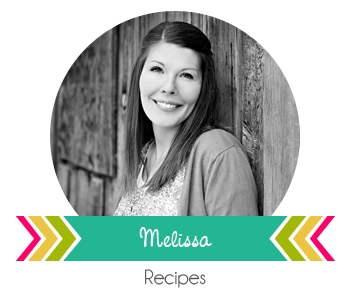 ————————————-
YUM YUM!!
Be sure to go to Bless this Mess Please for more fun projects from Melissa, and
for more information about her please go HERE.
For more great recipes from Melissa be sure to check out: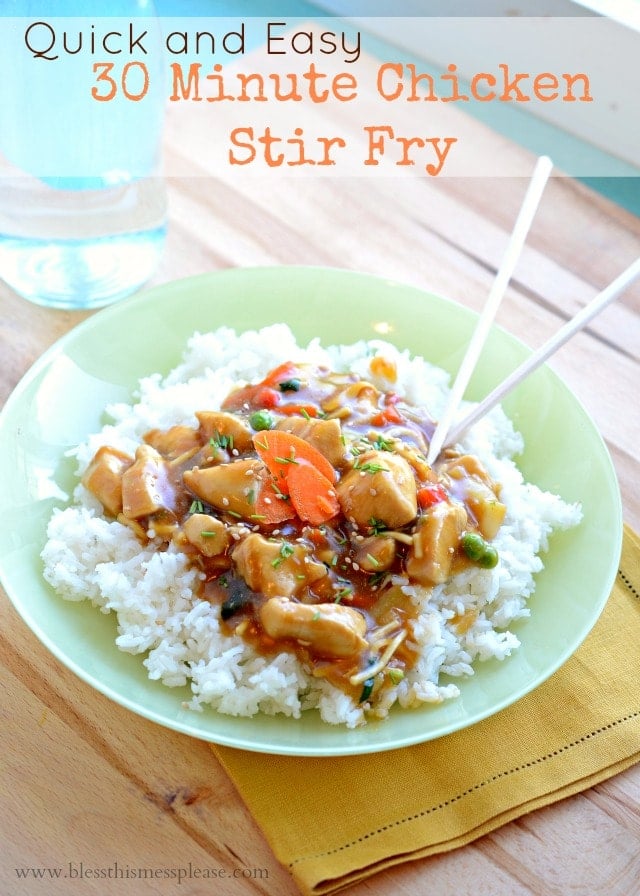 Quick and Easy Chicken Stir Fry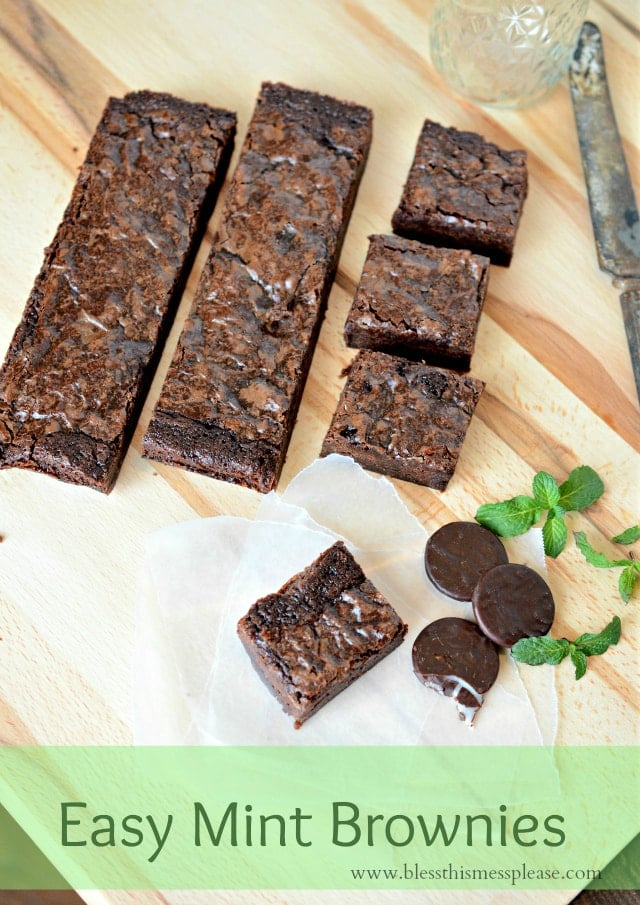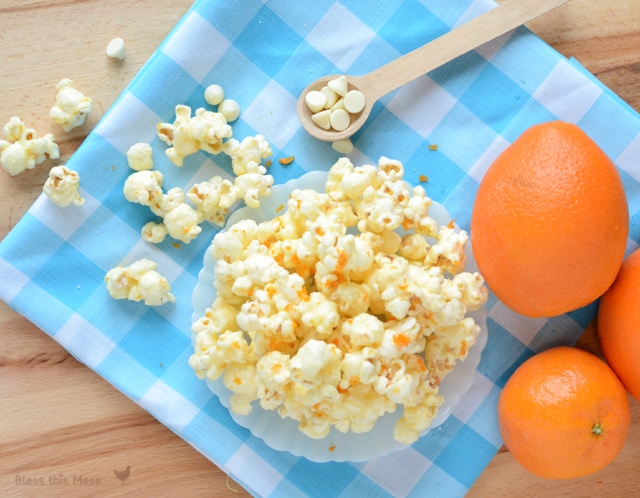 Easy Orange Dreamsicle Popcorn
For all Appetizers go HERE.
For all Recipes go HERE.
And get weekly emails with monthly freebies by signing up for the Lil' Luna newsletter. 🙂
For even more great ideas follow me on Facebook – Pinterest – Instagram – Twitter – Periscope.
ENJOY!