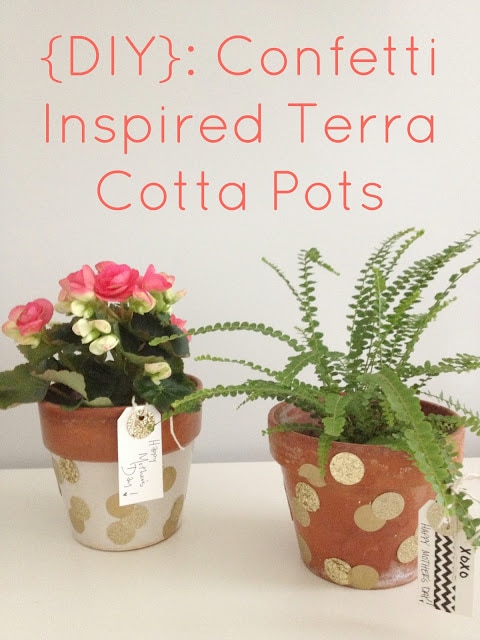 My name is Andrea Larson, the author of a wee little blog, Life.Love.Larson.  I am so excited to be sharing a craft today on Lil' Luna!  My blog has become such a fun hobby for me, a place where I enjoy posting about all things I love…DIY, home décor, crafts, food, kid stuff, and anything else that I am working on at the time.  I hope you will come check out a few posts and get inspired!
I wanted to make a quick and simple craft that anyone could try for Mother's Day.  I am in full spring fever mode, and I am no stranger to decorating pots.  I love indoor and outdoor plants and I love making simple pots look more festive.  I always think that you absolutely can't go wrong with gifting a plant!  This craft is inspired by my love for gold and confetti inspired art.
I started with two different terra cotta pots.  I love to pick up pots at thrift stores because they are already "worn" looking, which I love.  I picked up three different sheets of gold scrapbook paper at Hobby Lobby and a 1" circle punch.  You will also need Mod Podge to complete this project.
Start punching out several circles and adhere to your pot in random order with Mod Podge.  I used a small paint brush to brush Mod Podge on the back of each circle.  It is a good idea to take your finger and press the paper onto the pot so it doesn't peel back.  Once all of your circles are added, add an entire thin layer of Mod Podge over the top to seal the paper circles to the pot.
Allow some drying time to make sure all of the scrapbook paper is fully adhered to the pot and add your favorite plant!
I also made little homemade gift tags to tie to the plant.  They are made from simple white tags (bought at any craft store).  I added a gold circle to the end with a glue stick and hole punched a space to tie kitchen twine to the plant.
For this tag, I added a little washi tape to embellish it even more.
I think the gold "confetti" makes these pots really festive and fun!  Homemade is always a good idea, don't you think?!
Please check out some other popular posts at Life.Love.Larson!
Chevron/Monogram
Wreath, DIY
Black & White Striped Curtains, Painted
Front Door, Buffalo
Chicken & Potato Casserole, How
to Clean a Stainless Steel Sink
———————————————
Thank you so much for being here today, Andrea!
I Absolutely LOVE everything this girl makes so be sure to check out her site.
For more fun and easy Mother's Day Gift ideas, be sure to check out: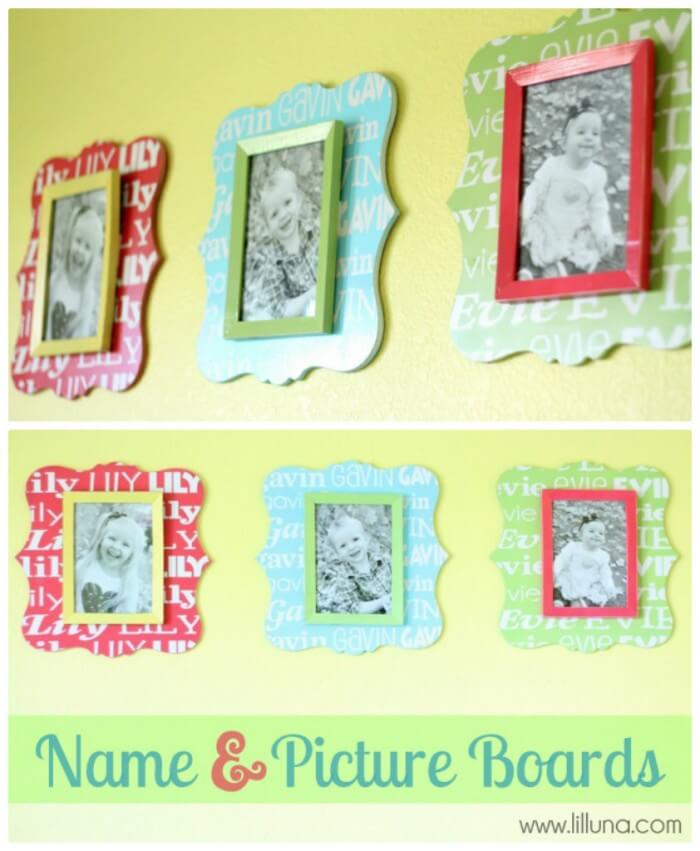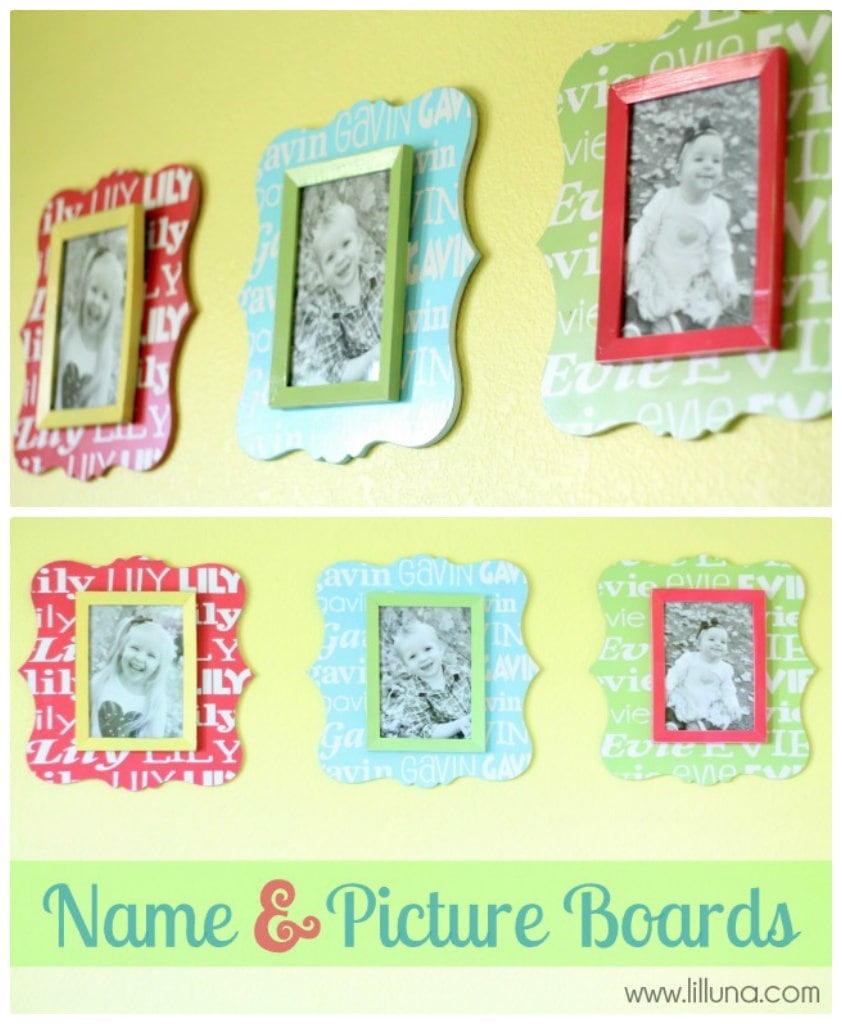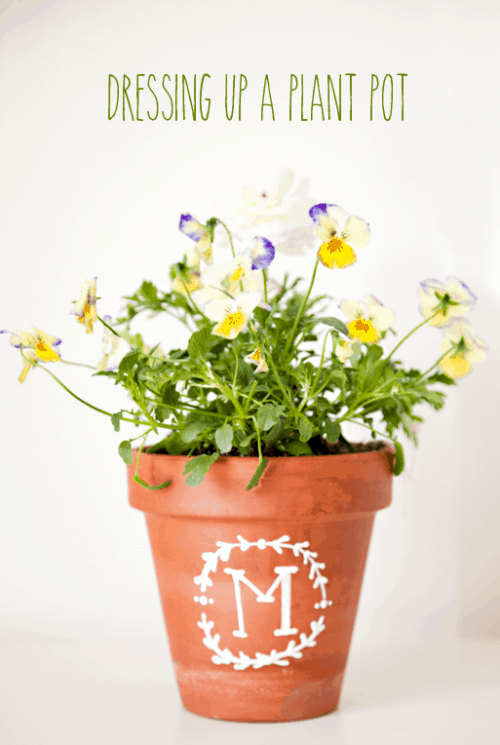 And get weekly emails with monthly freebies by signing up for the Lil' Luna newsletter. 🙂
For even more great ideas follow me on Facebook – Pinterest – Instagram – Twitter – Periscope – Snapchat.
Don't miss a thing – Sign up for the Lil' Luna Newsletter today!
ENJOY!