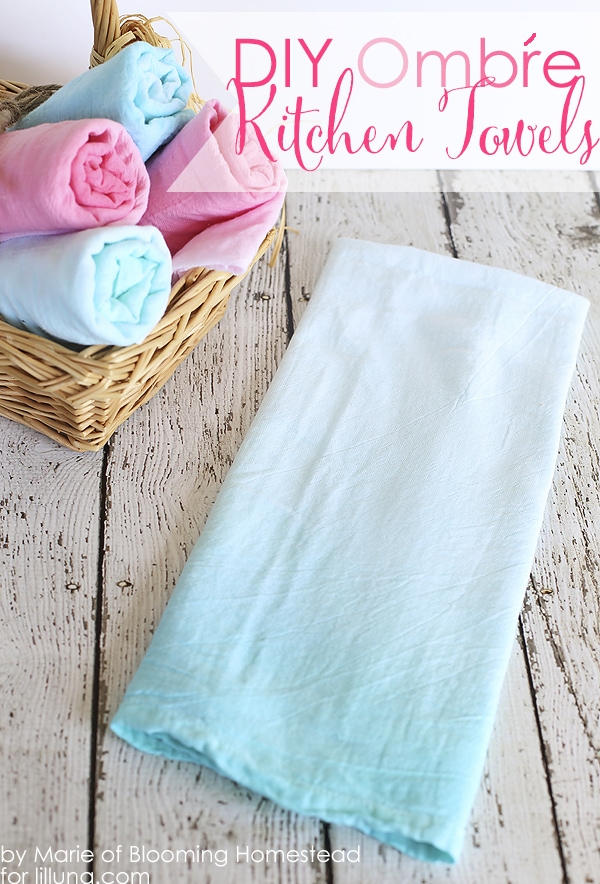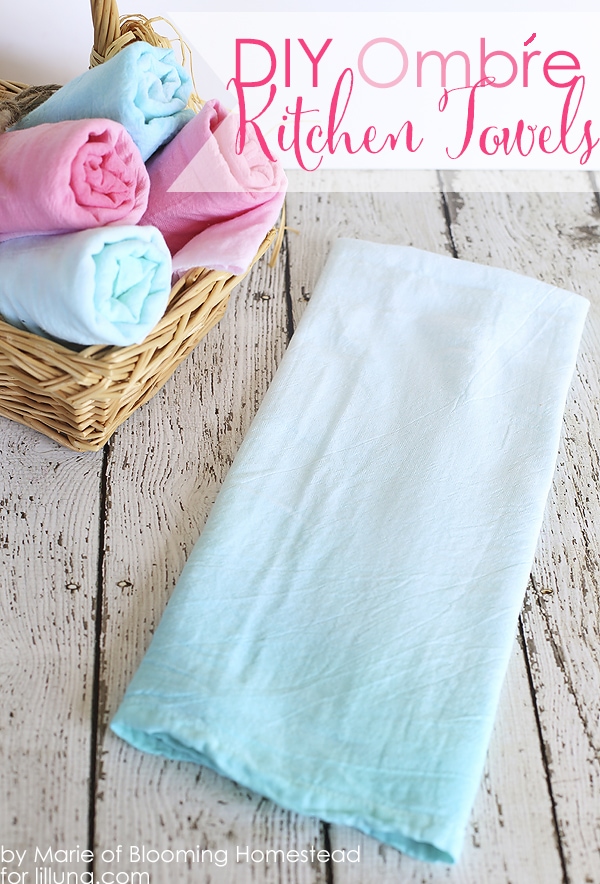 Hello Friends, I am excited to be here today to share these beautiful DIY Ombre Kitchen Towels. They would make such a lovely gift and are so easy to make. If you've ever been nervous of dyeing fabric or curious how it works today I'll show you my easy method.
Here are the supplies you'll need:
Fabric Dye
Rubber gloves
Rubber tub or stainless steel pot (if you choose to do stovetop method)
Flour sack towels (or towel of choice)
Hot Water
Salt (or vinegar depending on fabric choice)
MY OTHER RECIPES
First off, you'll want to put on your rubber gloves. The dyeing process goes pretty fast and you don't want stained fingertips! Now you'll read the instructions for the type of dye you choose. You will add either salt or vinegar depending on the type of fabric you are working with. With this RIT Dye, I chose to use the hottest water and added the salt. Next up add the dye and mix. You'll want to work fast because the dye adheres best when the water is hot. Now you'll wet towels thoroughly and wring out excess water. Fold in half and start dipping the towel in almost to the top. You'll only do a quick dip and pull it out and wring out the excess water/dye so that the top is just lightly colored. Next you'll keep dipping it in and out leaving the bottom in during the process. I continuously moved the fabric up and down lightly as I went so that I wouldn't have any definitive lines of dye. If you want that look you can just move it out in increments which will dye it with more rigid lines.
When I got the majority of the cloth dyed in the ombre fashion, I left the very ends sitting in the tub for about 15 minutes to make sure they maintained the dark look.
When you are done, you'll rinse out your fabric and wash/dry according to package directions.
I love that these are not only simple to make, but beautiful too! Such a fun gift idea for any occasion.
I'd love for you to stop by Blooming Homestead and say hi! You can also find me on instagram.
-Love Marie
____________________________________
These towels would be a fun project, and a simple gift idea too!! Love them!
Thanks so much for sharing Marie!!
To see more of Marie's awesome ideas head on over to Blooming Homestead.
For more fun DIY tutorials, check out these posts: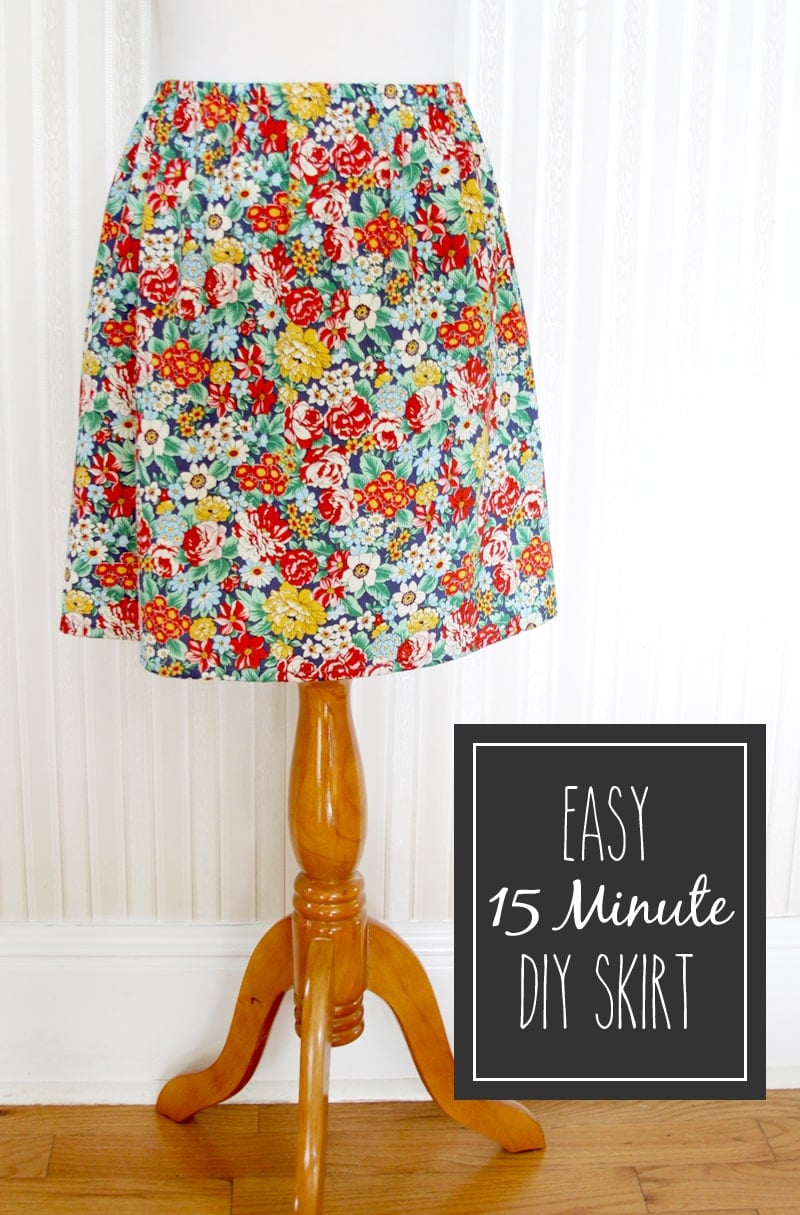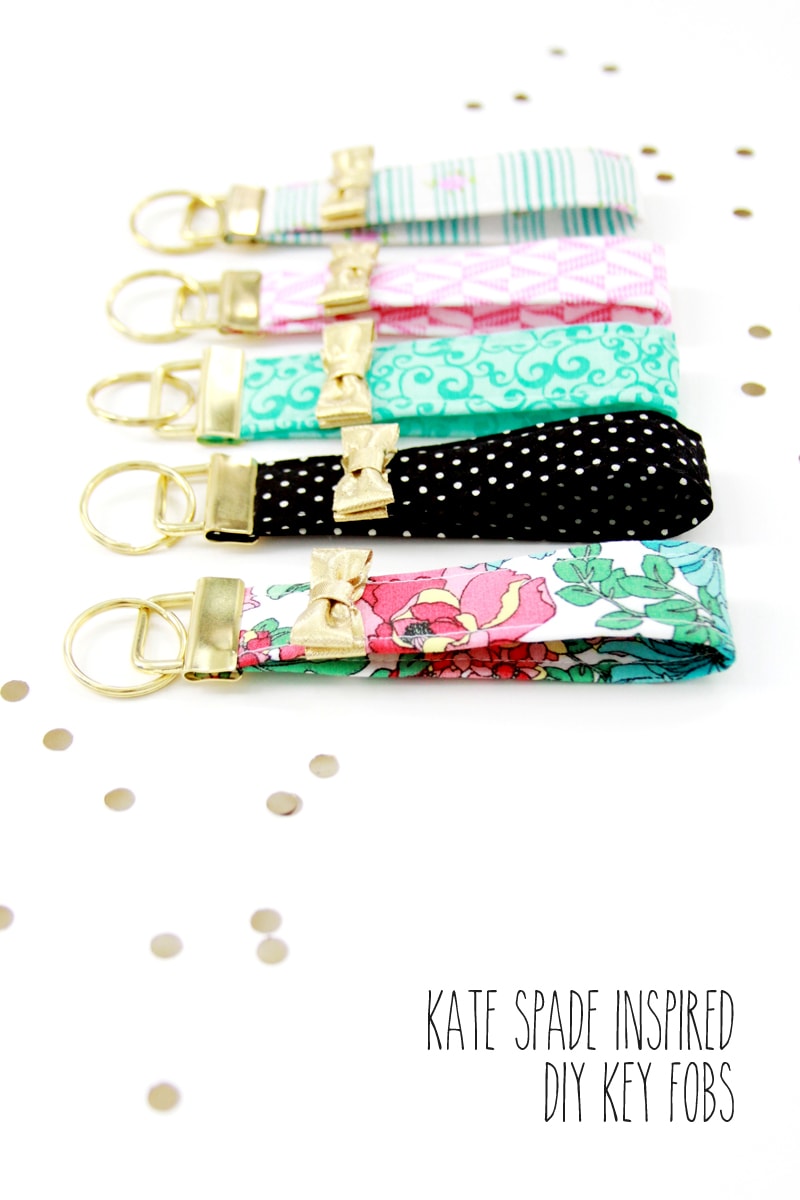 For all tutorials go HERE.
For all Gift ideas go HERE.
And get weekly emails with monthly freebies by signing up for the Lil' Luna newsletter. 🙂
For even more great ideas follow me on Facebook – Pinterest – Instagram – Twitter – Periscope – Snapchat.
Don't miss a thing – Sign up for the Lil' Luna Newsletter today!
ENJOY!!