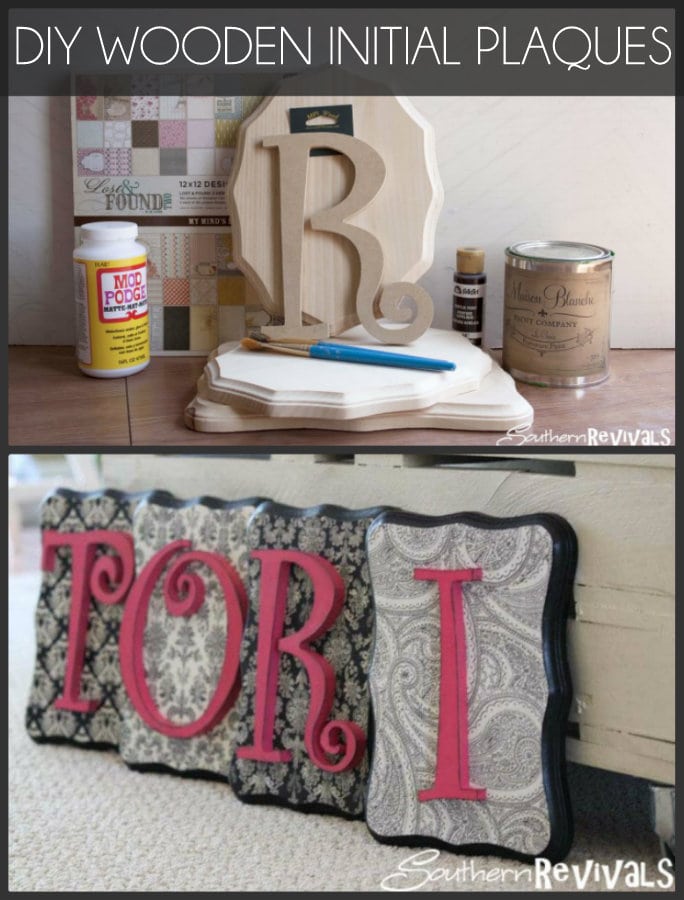 Have you ever wanted your own customized initial or monogram? Why not DIY your own!
What you'll need:
Wooden plaque of your choice
Wooden letter of your choice
Craft paint
Paint brushes
Mod Podge
Scrapbooking paper
Small Nails
Dremel or Drill and drill bit to pre-drill holes
Hammer
Ribbon or Sawtooth Hanger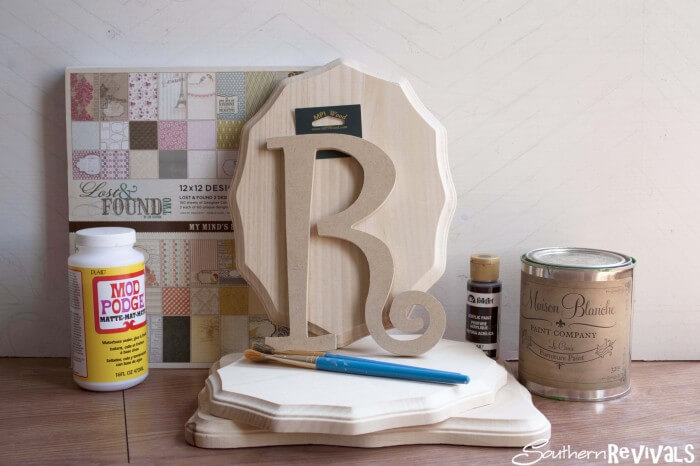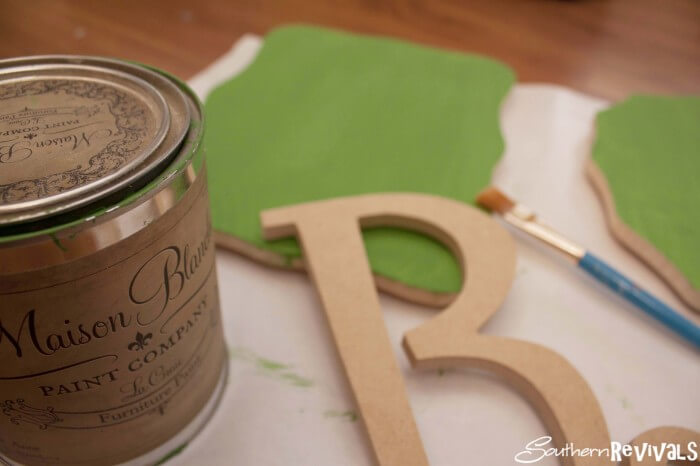 Paint two coats of craft paint (or paint of your choice) onto your plaque and letters and allow to dry.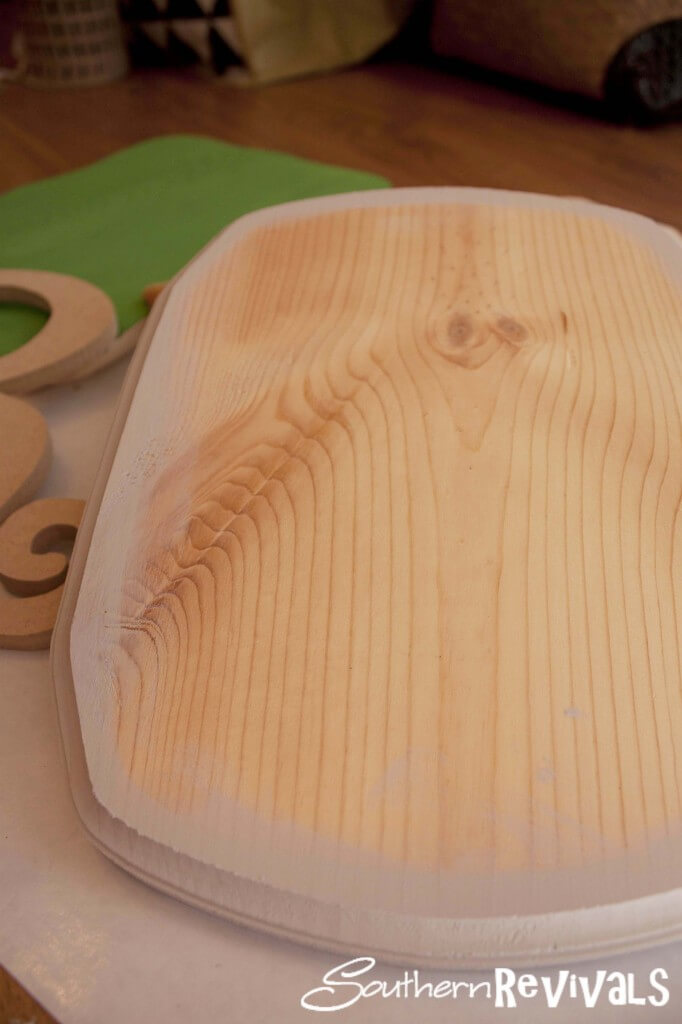 I like to bring a bit of paint up to the edges on the front of my plaque so it will overlap where the paper may not cover.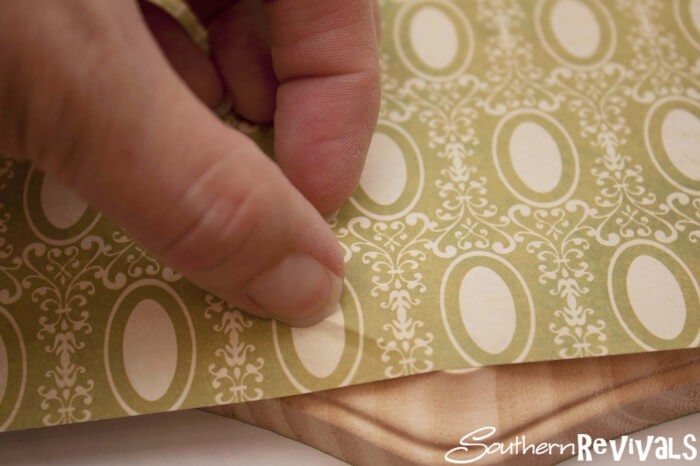 Take a scrapbooking page of your choice and lay over the edges of your plaque. Begin to burnish the paper around the edges of your plaque, careful not to allow the paper to shift.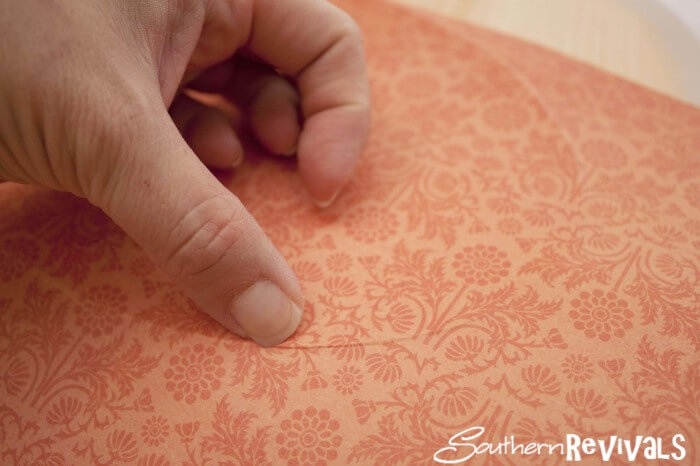 Do this all the way around your plaque until you've created a solid cut line. Then trim your paper along this line.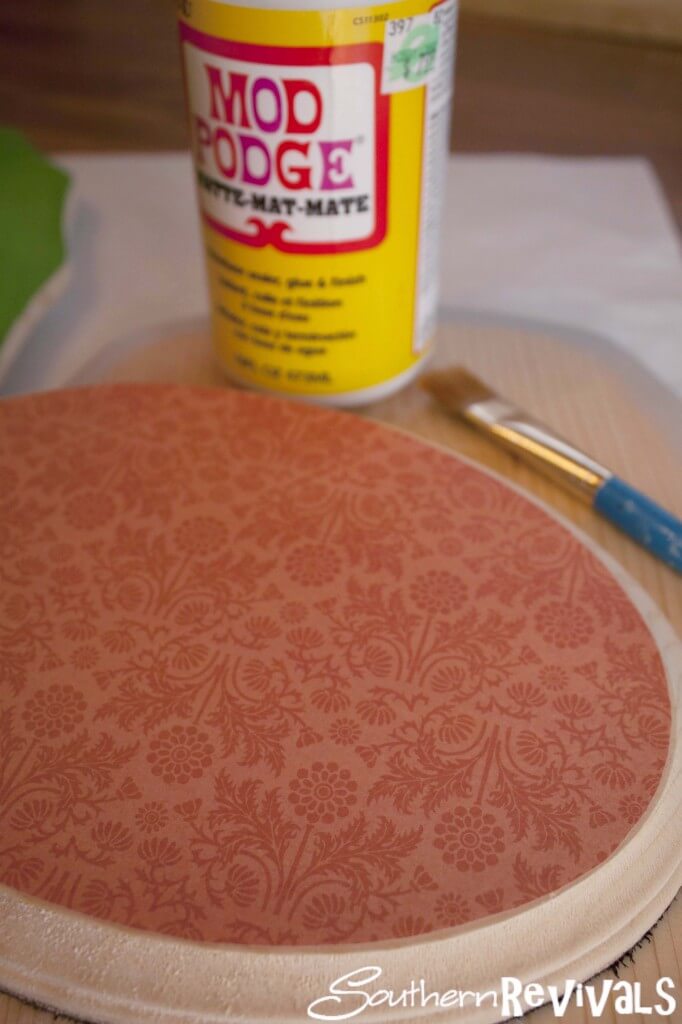 Brush on a thin layer of Mod Podge on your plaque and gently lay the paper over it. Allow to dry completely then seal the top of the paper and plaque with Mod Podge.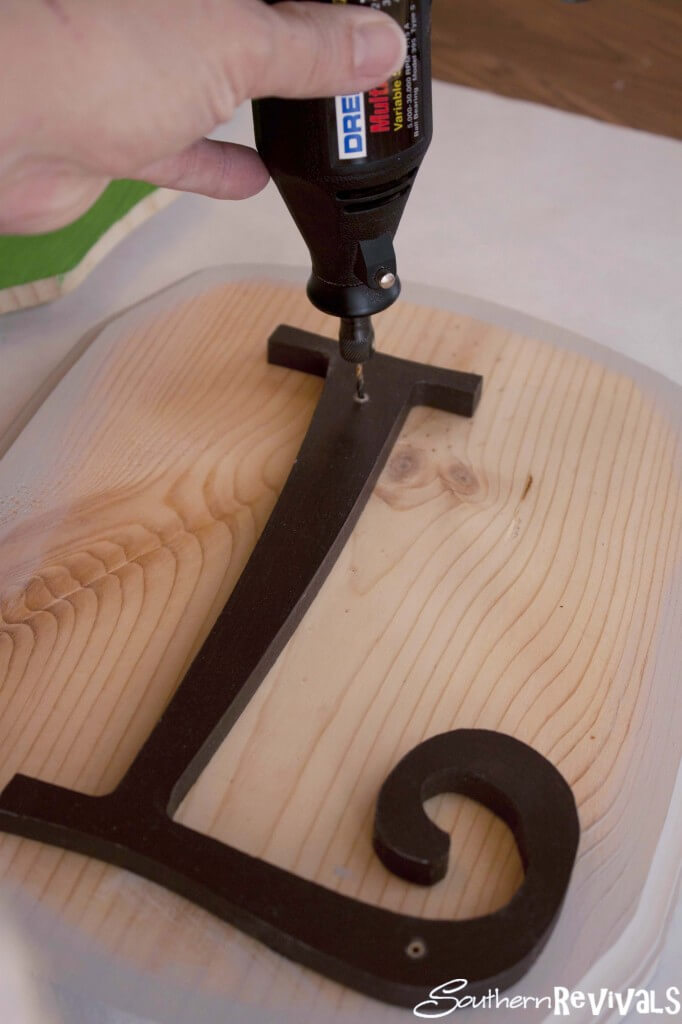 In the meantime, pre-drill holes in your letters for your nails making sure your drill bit isn't larger than your nail.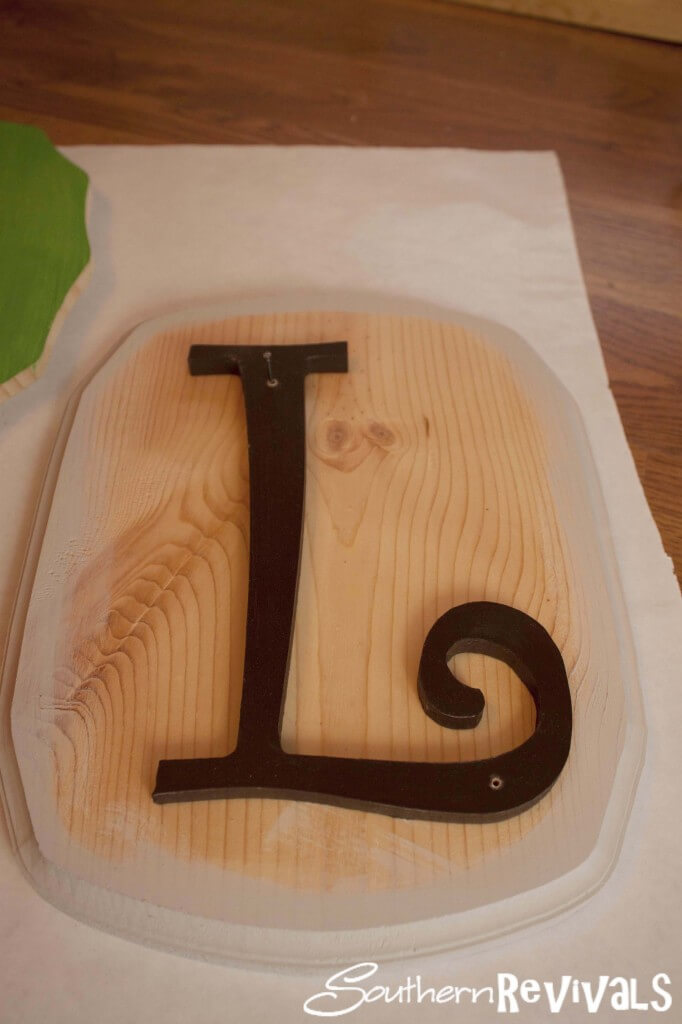 Place the finished letter over the finished plaque (not pictured) taking care the letter is centered and then nail down.
Paint nail head to match letter color.
You may choose to attach ribbon or a sawtooth to the back in order to hang.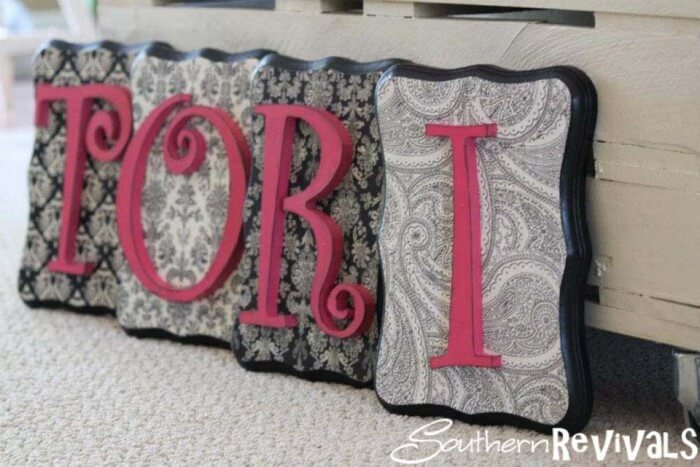 And there you have it! Your own customized initial, monogram or name set.
Thanks Lil Luna!
Until next time,
Jamie
Southern Revivals
————————————-
Thank you Jamie! These are super cute!
Be sure to go to Southern Revivals for more fun projects from Jamie, and
for more information about her please go HERE.
For more cute crafts, be sure to try these: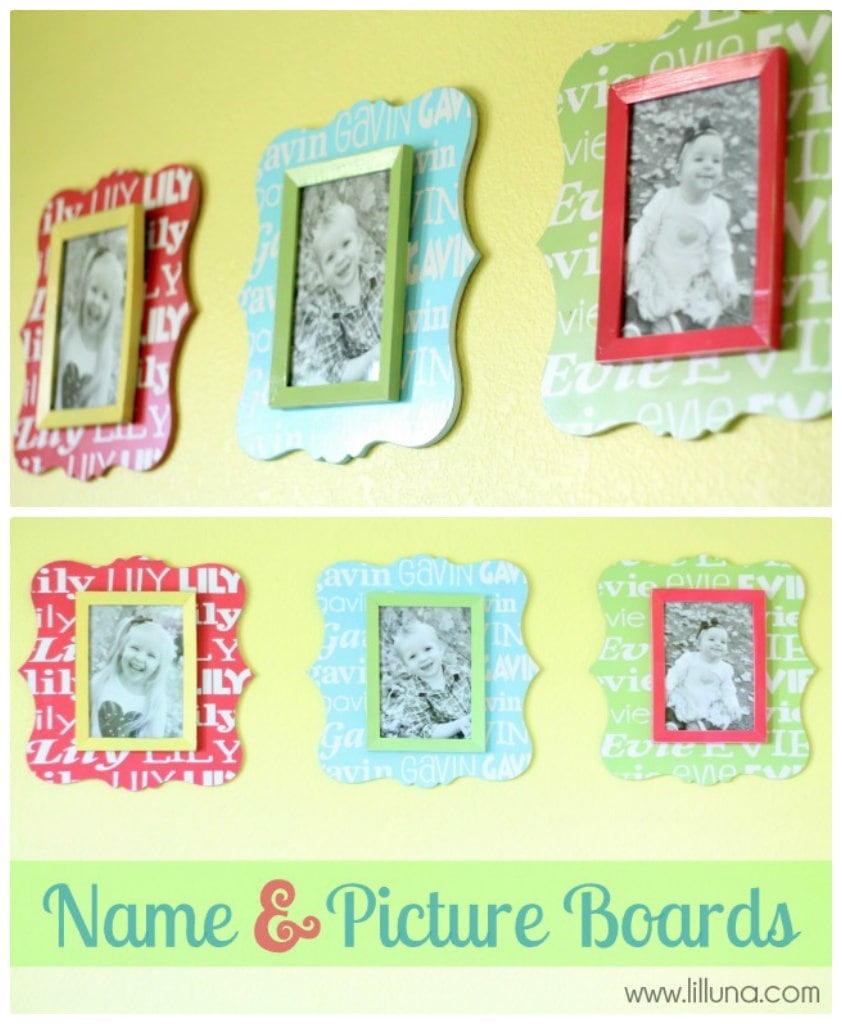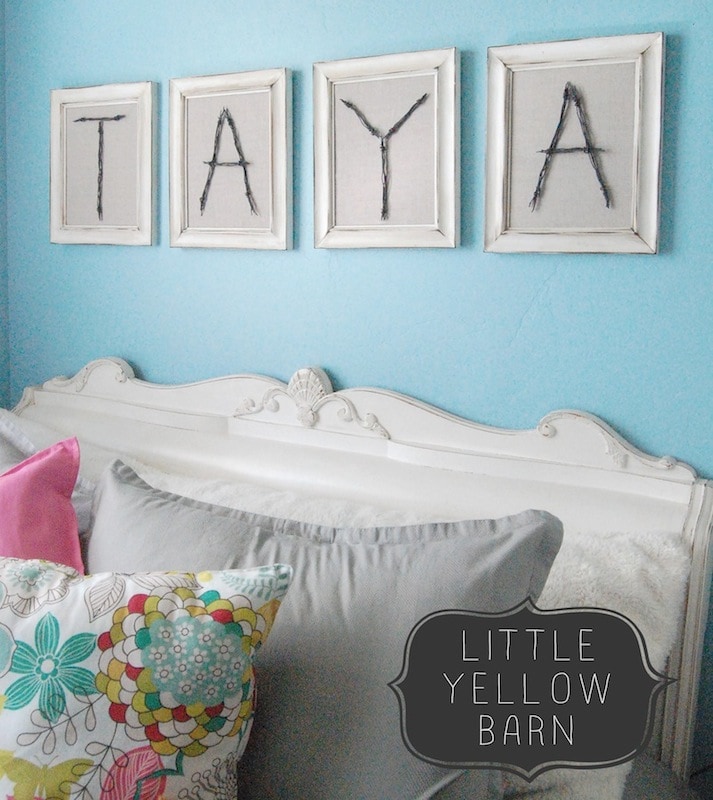 For all DIY projects go HERE.
For all Decor ideas go HERE.
And get weekly emails with monthly freebies by signing up for the Lil' Luna newsletter. 🙂
For even more great ideas follow me on Facebook – Pinterest – Instagram – Twitter – Periscope – Snapchat.
Don't miss a thing – Sign up for the Lil' Luna Newsletter today!
ENJOY!