Hellooo Lil Luna readers, This is Sarah visiting you again from over at Boxwood Clippings. I hope you all had a fabulous weekend, and are refreshed for a full week ahead!
Today I thought I'd share a tiny project which is cheap, fast, and easy; A Mini Composition Book Makeover. (Of course this tutorial can be done with regular size composition books too, but there's just something about miniature objects that up the cute factor for me!)
First purchase the books. This is the perfect time of year to shop for anything stationary. Last week these books were on sale at Walgreen's for 5 for $1. But regularly they're only 3 for $1 at the Dollar Tree.
MY OTHER RECIPES
Here's what you'll need:
1. Mini composition book.
2. Mod Podge.
3. About 5″ of ribbon x 2.
4. A bone folder.
5. A paint brush you don't mind getting glue on.
6. Thick paper or card stock. Two sheets cut 3.5″ x 5.5″, and Two sheets cut 3″ x 4″.
7. Scissors (Not pictured above, but you will need them).
Here's the tutorial:
1. Take one sheet of the 3.5″ x 5.5″ paper, and glue the back side of it completely.
2. Place the paper over the front cover of the book, and smooth with bone folder.
3. Turn the cover to the inside, and trim the corners.
4. So it looks something like this!
5. Reapply glue to the edges of the paper.
6. Fold over, and smooth with bone folder.
7. Attach ribbon by gluing it into place.
8. Then glue and attach one of the 3″ x 4″ sheets of paper to the inside to cover edges and lock in ribbon. Smooth again.
Then you simply repeat the process on the other side of the book, and leave to dry under some weight. Ta Dah! You're done!
Don't you think they'd make perfect little gifts or favors? Oh, time for a party I think!
—————————————-
Thank You Sarah!! What a fun idea!!
Be sure to go to Boxwood Clippings for more fun projects from Sarah, and
for more information about her please go HERE.
For more fun tutorials be sure to check out: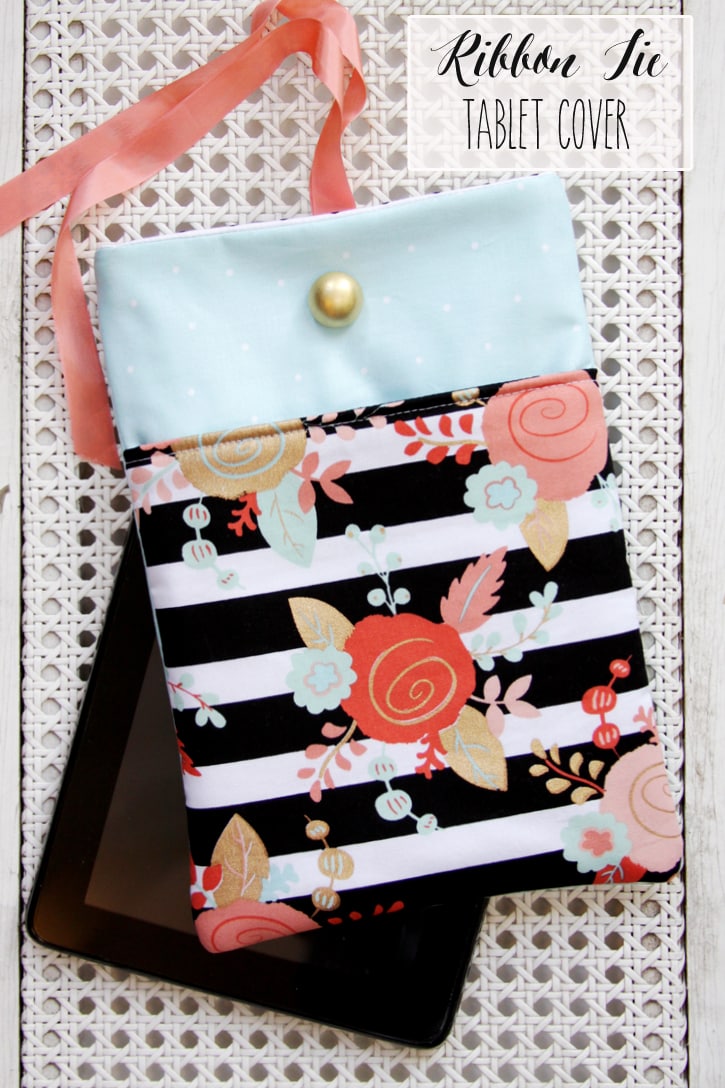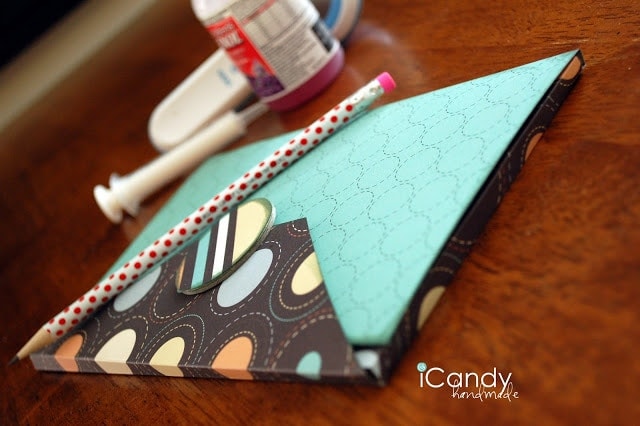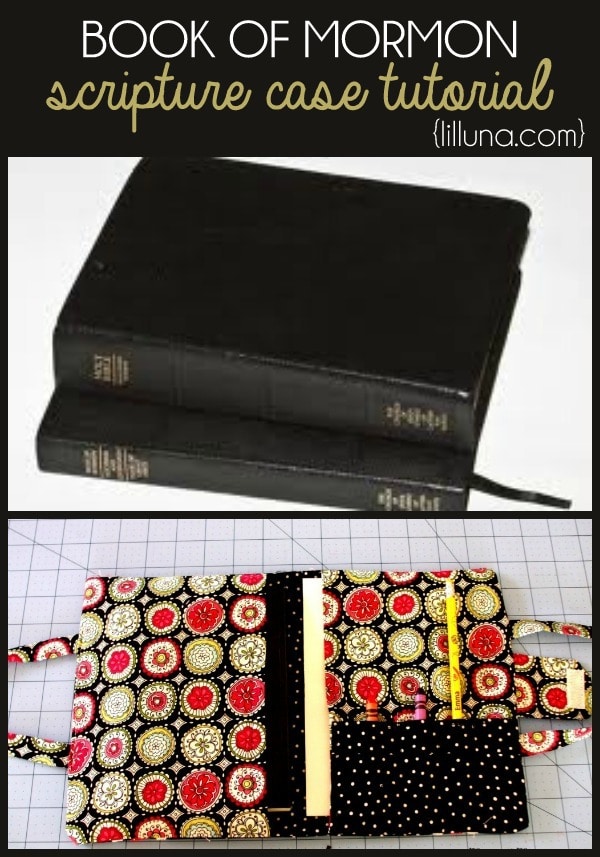 For all Crafts & Tutorials go HERE.
For all DIY projects go HERE.
And get weekly emails with monthly freebies by signing up for the Lil' Luna newsletter. 🙂
For even more great ideas follow me on Facebook – Pinterest – Instagram – Twitter – Periscope – Snapchat & YouTube.
ENJOY!