If you're planning a Cinco de Mayo party or other Mexican-themed celebration, we have the BEST products to help you throw the ultimate fiesta!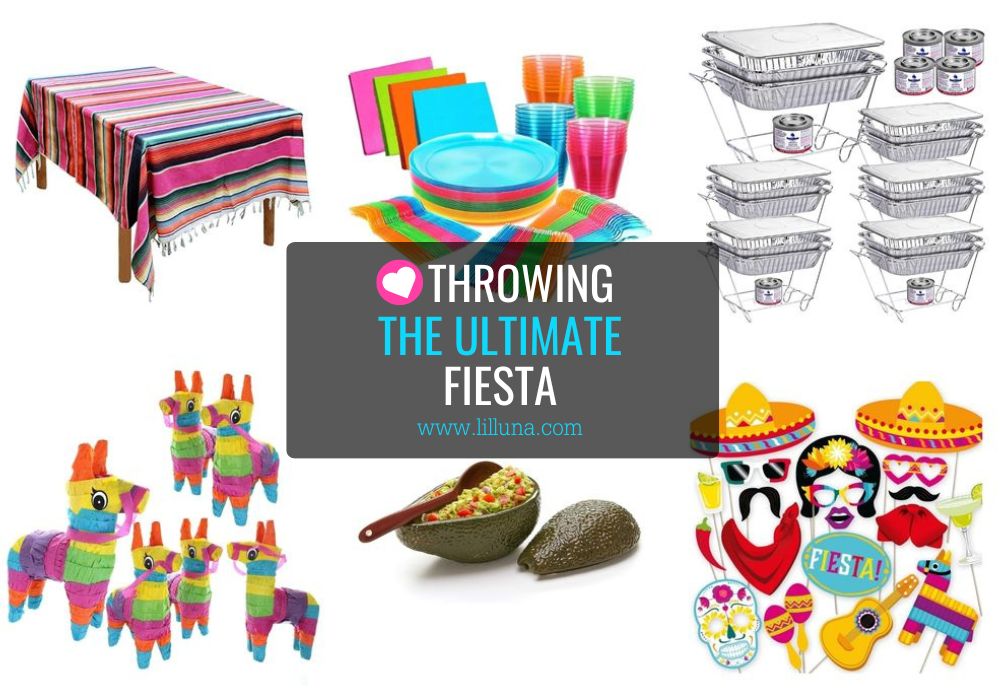 Tips for a Festive Fiesta
Here at Lil' Luna, we love Mexican food and we love Mexican-themed parties! If you're looking for ideas on how to throw the ultimate fiesta, we've got you covered. Here are some easy ways to make your fiesta one for the books:
Decorate with bright colors. Mexico is vibrant and colorful, so your fiesta should be too!
Serve food buffet style. Hopefully you're planning to serve lots of yummy Mexican food (we happen to know a place where you can find some amazing recipes!). At a fiesta, food is best served buffet-style so guests can pick and choose what they want.
Make it fun. A fiesta is all about food AND fun! Music, dancing, games, and a photo booth will add even more fun to the party.
We have some great products that will help you throw the ultimate fiesta! From decorating to preparing and serving the food, these items will make your next Mexican-themed party easy to plan and a blast to be at!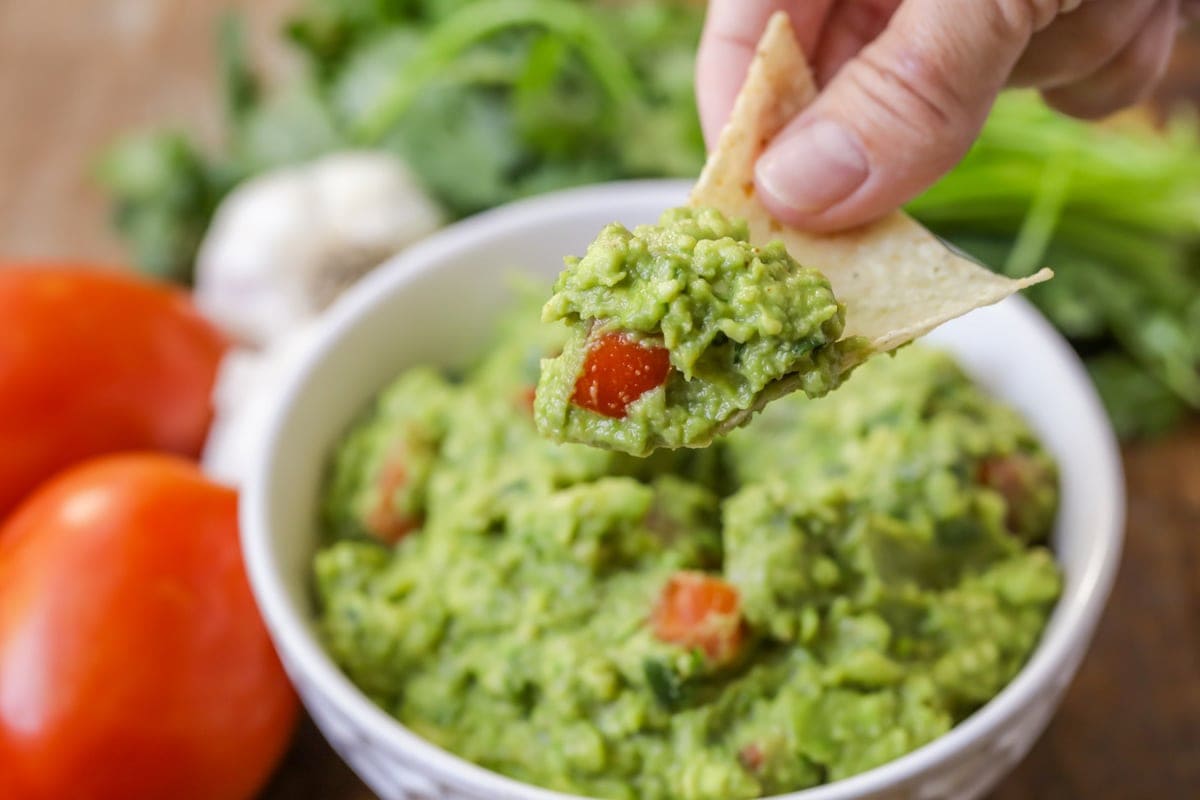 Fixing the Fiesta
Mexican food just might be our favorite cuisine, and we have some products that make it so easy to prepare.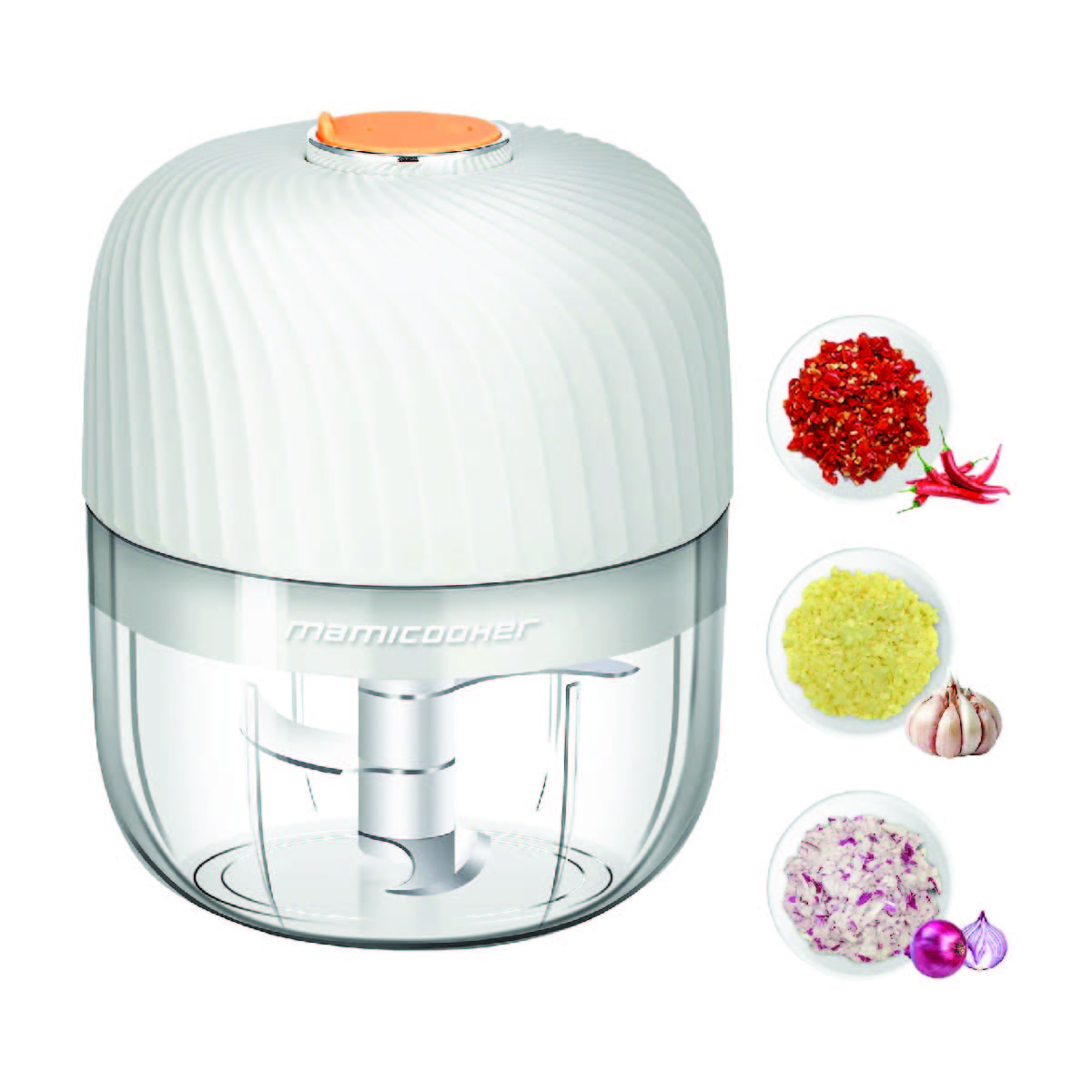 Electric Chopper – If you don't love chopping up onions, garlic, peppers and other veggies, you've got to try this chopper! It saves so much time and work when making recipes that require a lot of chopping like Pico de Gallo.

Ninja Blender – This blender is the best and our go-to when making Homemade Salsa. It is so powerful and has a variety of functions that make it perfect for any job.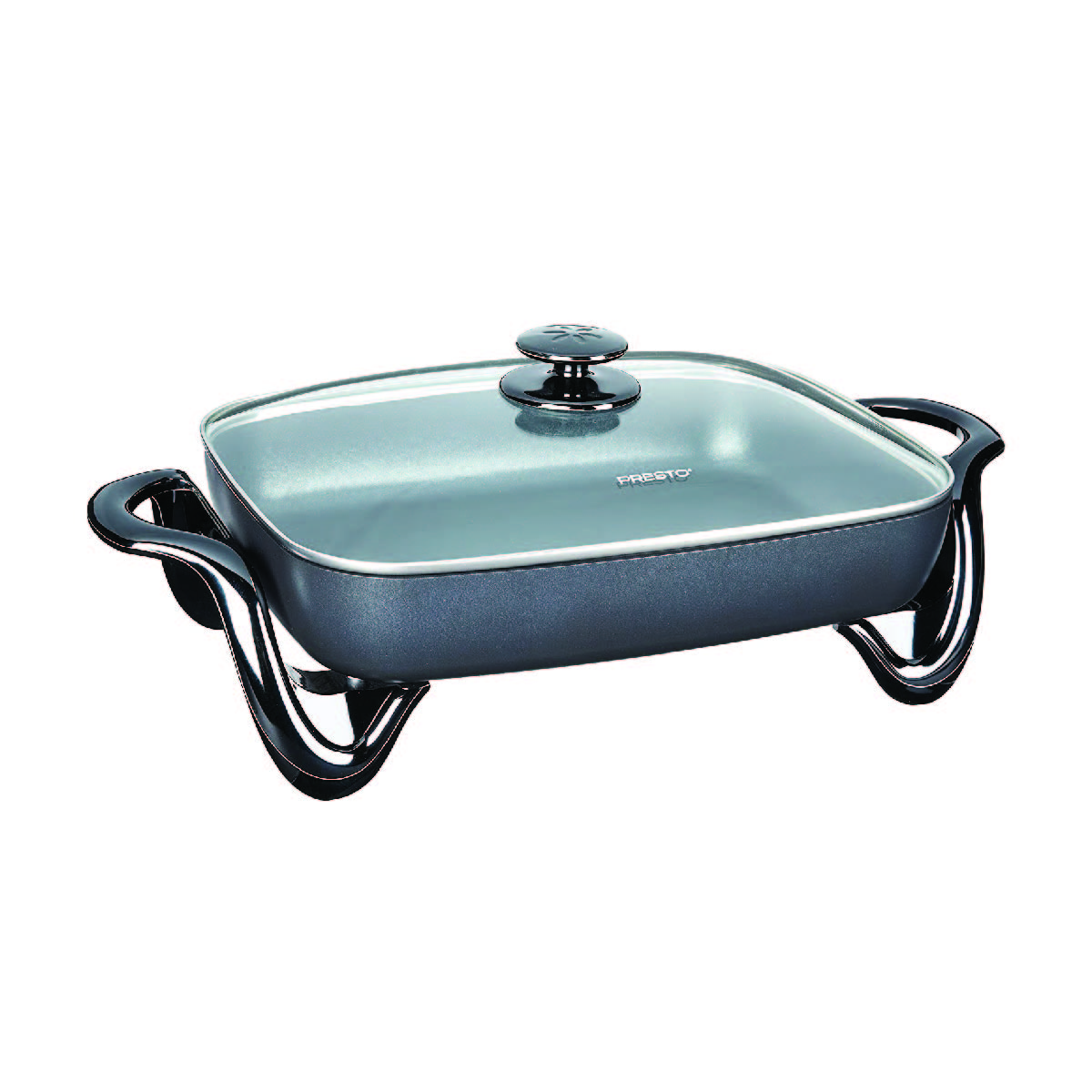 Electric Skillet – This nonstick skillet works wonders when frying the shells for Tostadas or crisping Chicken Quesadillas, and thanks to the handles you can easily transport the finished product!

Metal Tongs – These stainless steel tongs are a must-have when frying food for your fiesta. We love to use them when making Chicken Tacos and Flautas. We also use them when grilling Carne Asada.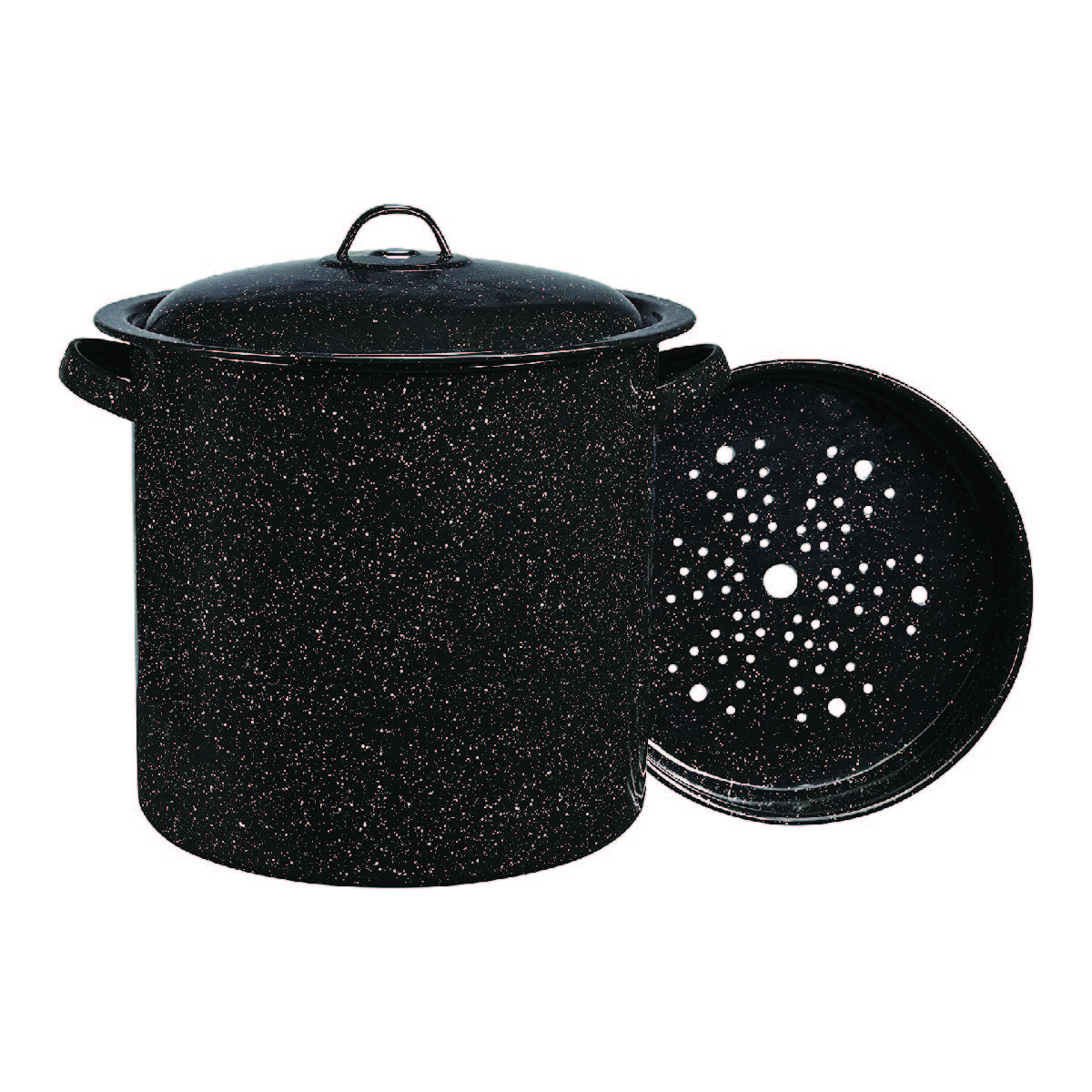 Tamale Steamer – If you like tamales but don't have one of these, do yourself a favor and grab one. It's the best way to steam tamales!
Lime Squeezer – We love squeezing a little lime on so many of our Mexican dishes and this tool makes it so easy to do! We always have it on hand when making Cilantro Lime Rice.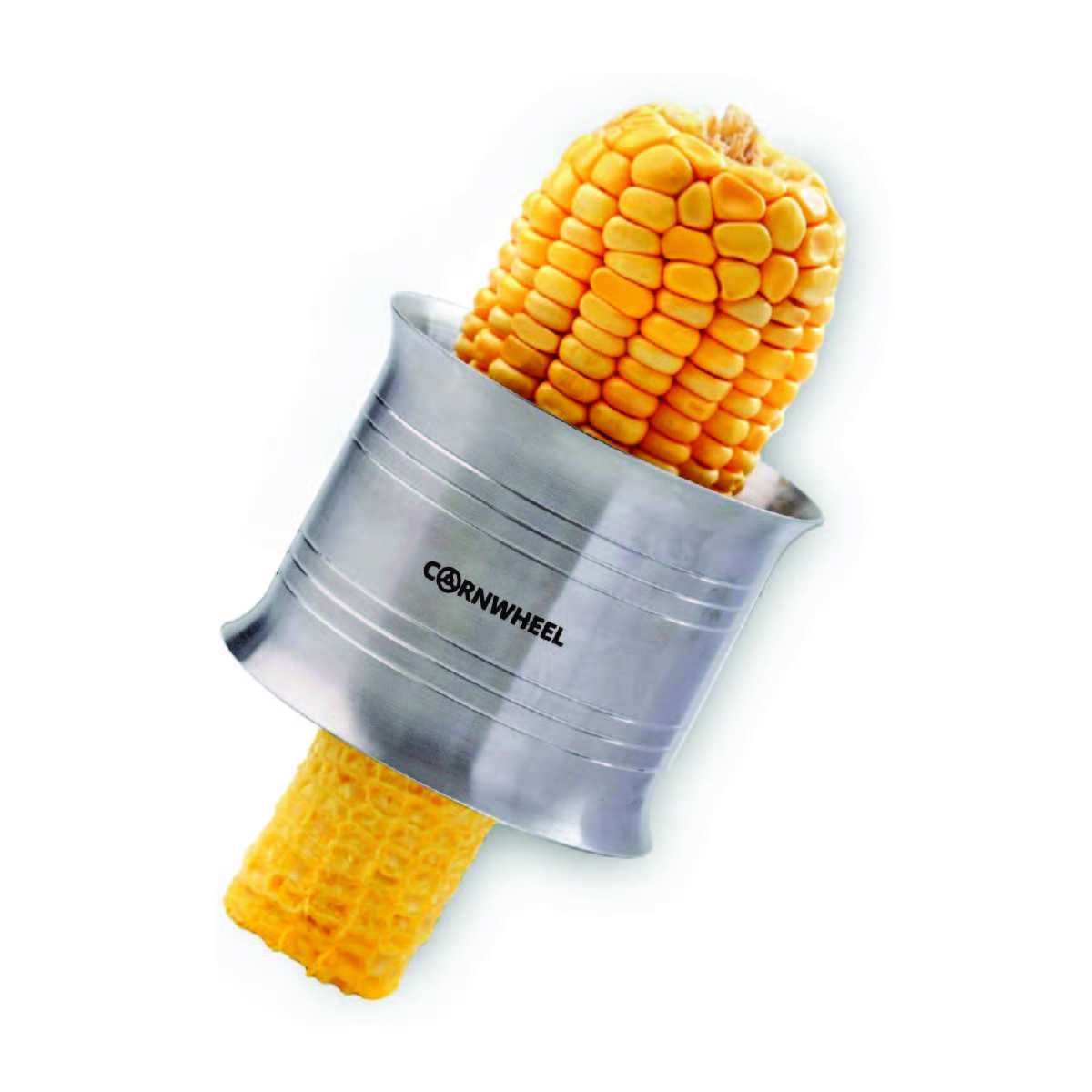 Cob Corn Stripper – Have you ever tried cutting kernels off a corn cob? If so, you know it's a pain–unless you have this handy product. This makes it so much easier to use fresh corn instead of canned for Mexican Street Corn!

Pepper Core Remover – This gadget is genius! It has a sharp spiral edge that allows you to efficiently and quickly cut and remove seeds from peppers for appetizers like Jalapeno Poppers or Sausage Stuffed Jalapenos.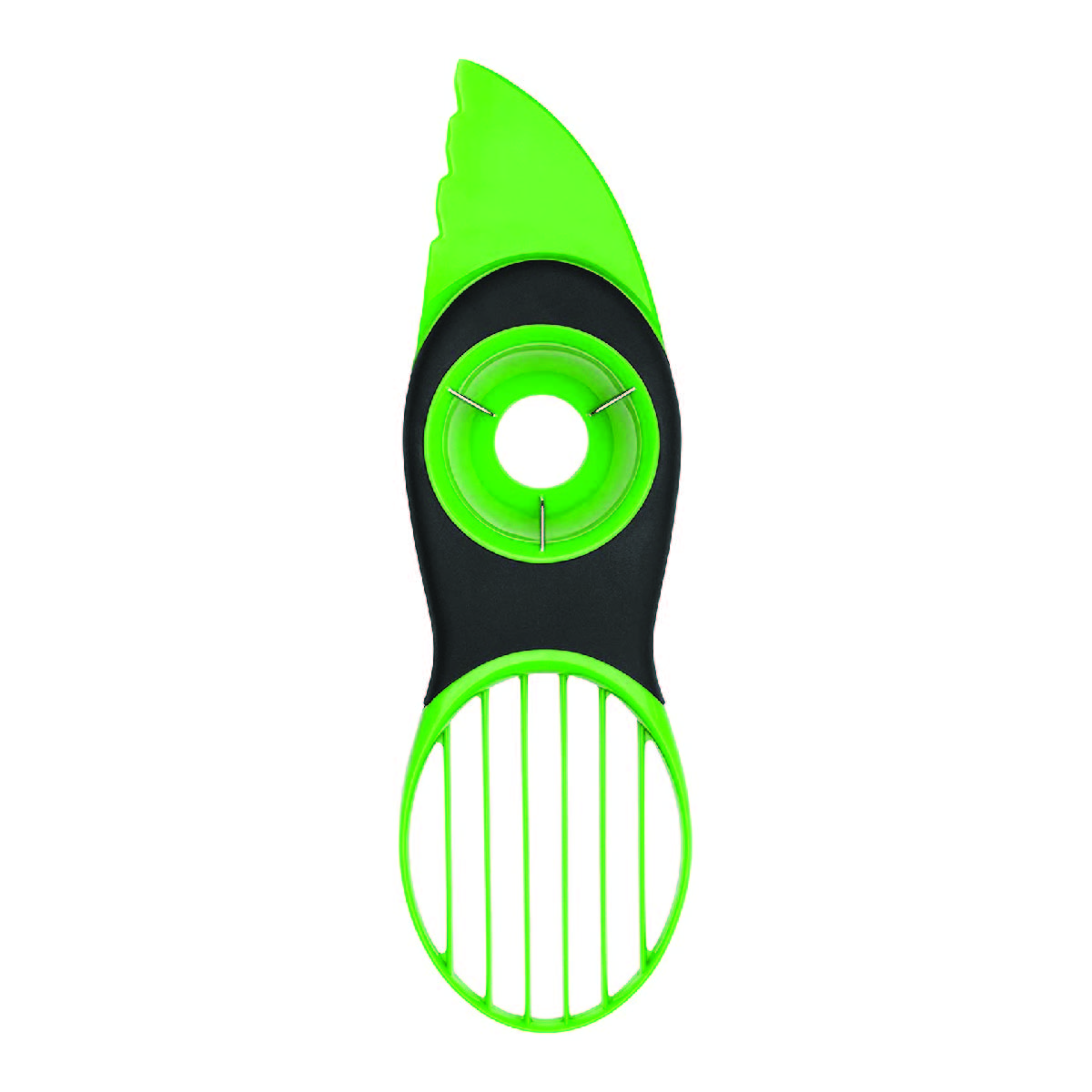 Avocado Slicer – This tool effortlessly and safely cuts, removes the pit from and slices an avocado. An absolute necessity for homemade Guacamole!

Cheese Grater – If you're still using an old-school box cheese grater, stop! This rotary grater requires minimal effort and gets the job done in a fraction of the time.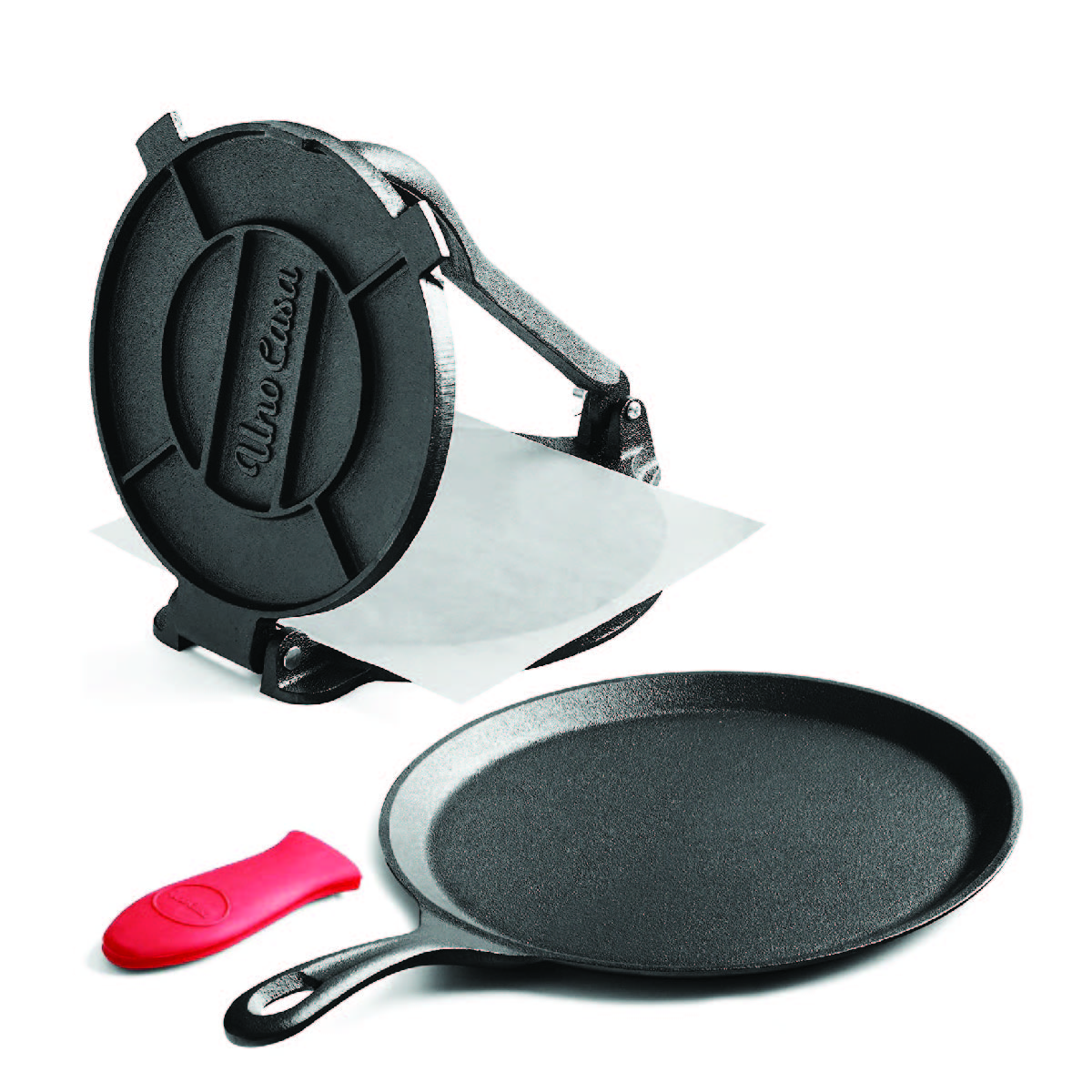 Tortilla Press – This cast iron tortilla press has been a lifesaver when making Homemade Flour Tortillas (it also works great for corn tortillas). It makes it so easy to press the dough and get them just the right shape!

Pastry Roller – We also love these wooden pastry rollers when making tortillas or Beef Empanadas. With three different sizes of rollers, they're perfect for any pastry rolling job.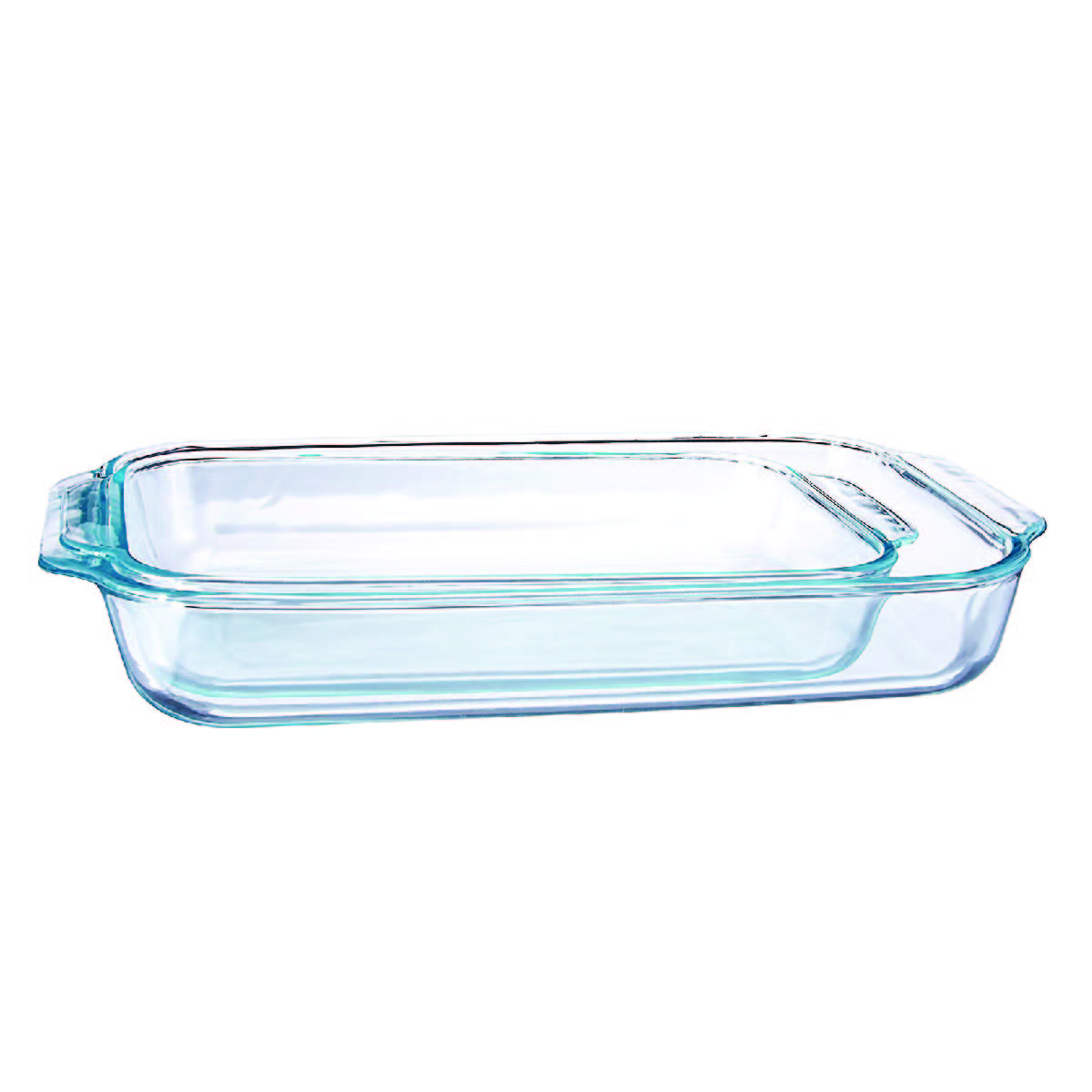 Pyrex Glass Baking Dishes – We use these baking dishes A LOT including when making Mexican Casserole and Bean Dip. The set comes with two different sizes both of which are sturdy and bake evenly.

Jelly Roll Pan – This is our all-time favorite pan, and it's our number one choice when making Baked Chicken Chimichangas. It's also a great pan for baking cookies like our yummy Mexican Wedding Cookies–a great addition to any fiesta!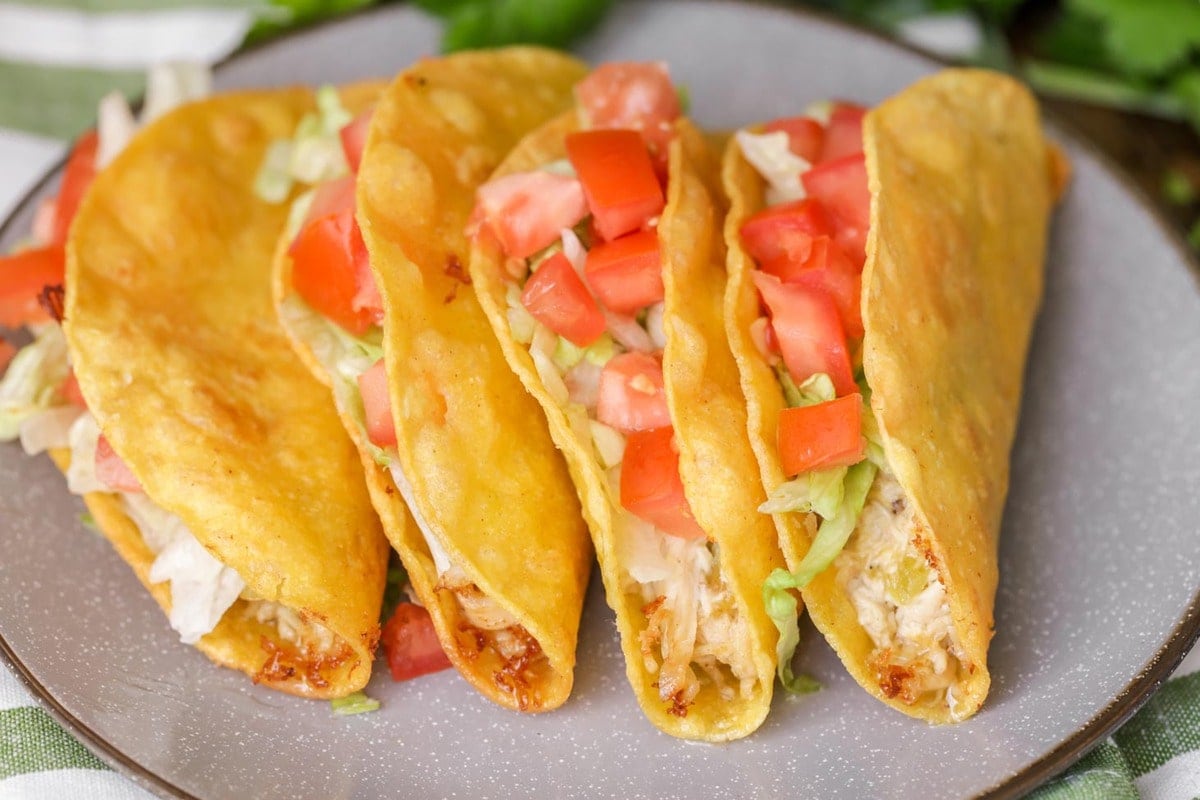 For Your Fiesta Food
Presentation is key when when serving food! These are some products we love to use to make food look extra appetizing at fiestas.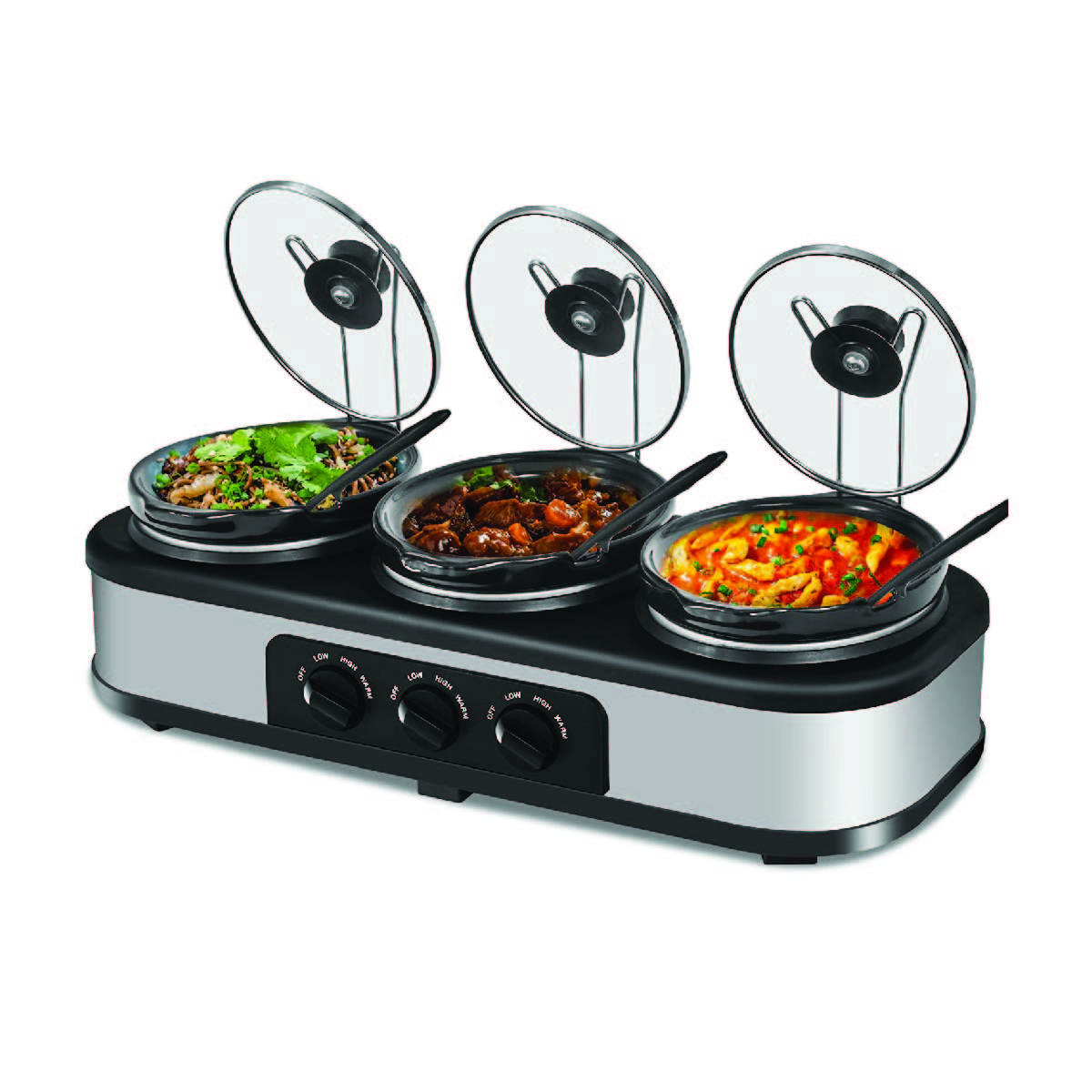 Triple Slow Cooker – This triple slow cooker is perfect for buffet-style dinners! We love using it to keep meat, Beans and Rice all warm with only one appliance that needs to be plugged in.

Chip & Salsa Bowl – We all know chips and salsa are a staple at any fiesta, and this dish is a stylish way to serve them.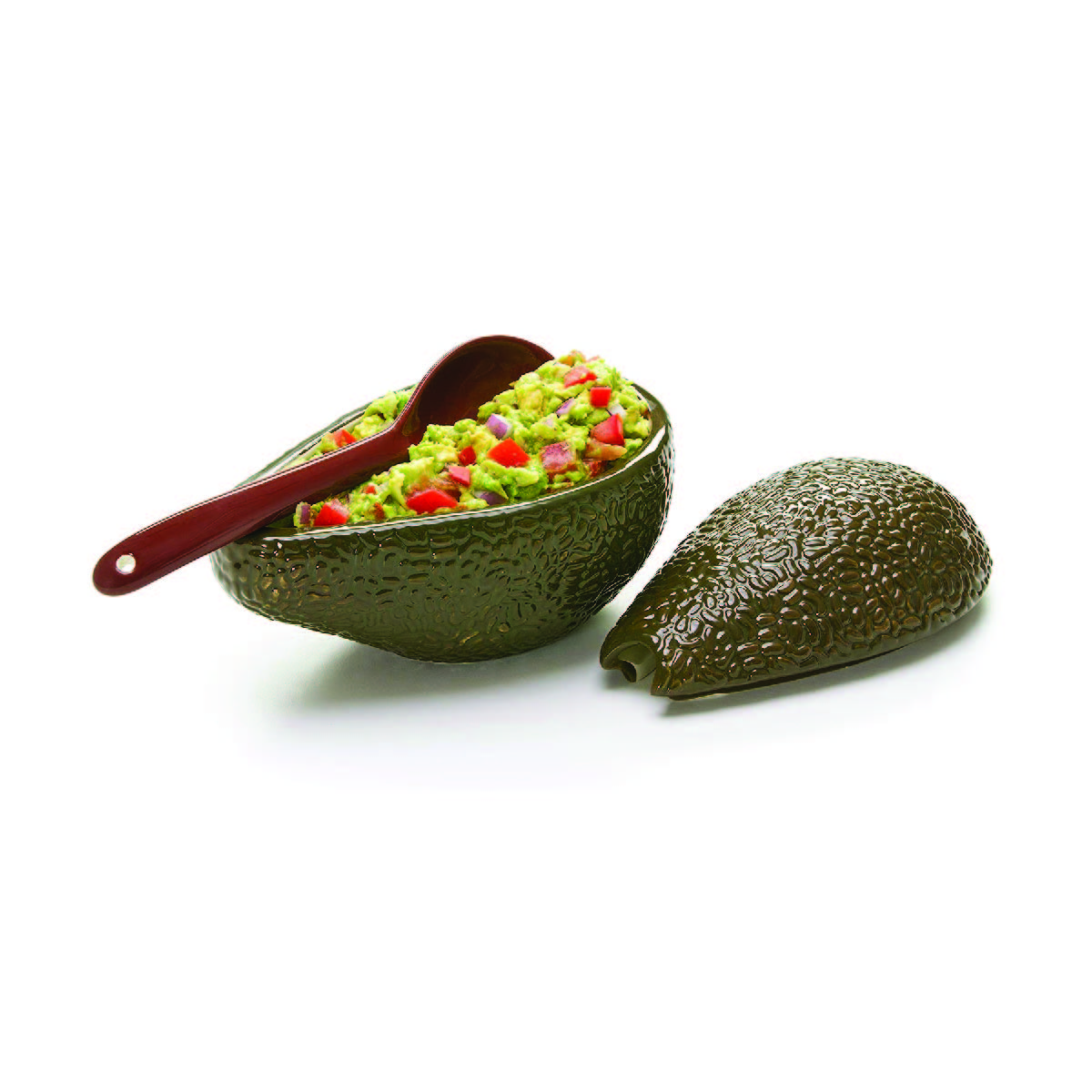 Guacamole Bowl – This ceramic avocado bowl will be a hit at your party! It's such a cute and fun way to serve Guacamole!

Taco Holders – Your guests will love how fun these colorful taco holders are as well as how they prevent the taco toppings from spilling out.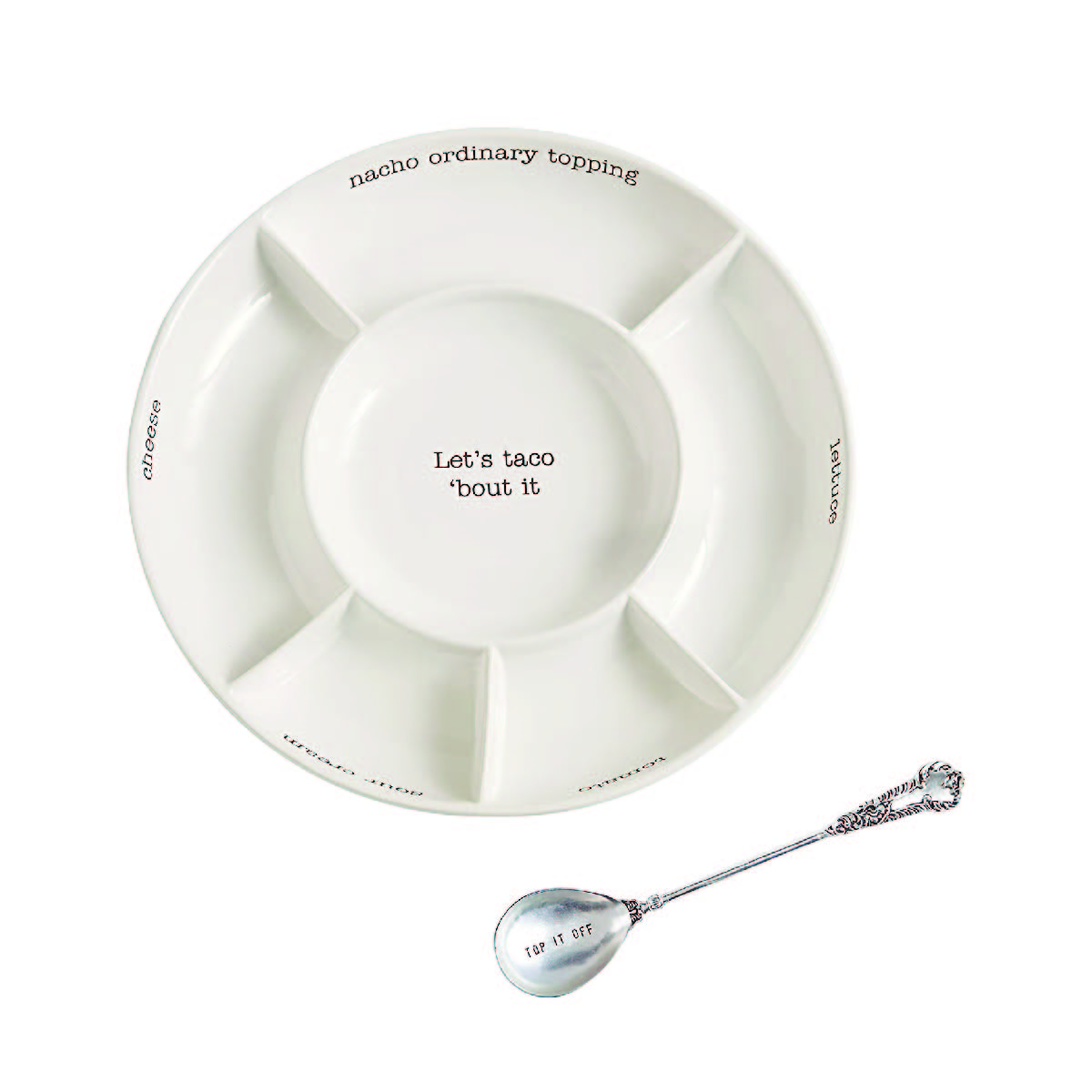 Taco Bar Condiment Platter – This large platter is both amusing and a smart way to serve all the taco toppings without having to use a bunch of bowls or take up too much space on the serving table.

Mexican Baskets – Made in Mexico, these colorful hand-woven baskets will add so much color to your fiesta! They come in a set of three and can be used for chips, tortillas or even centerpieces.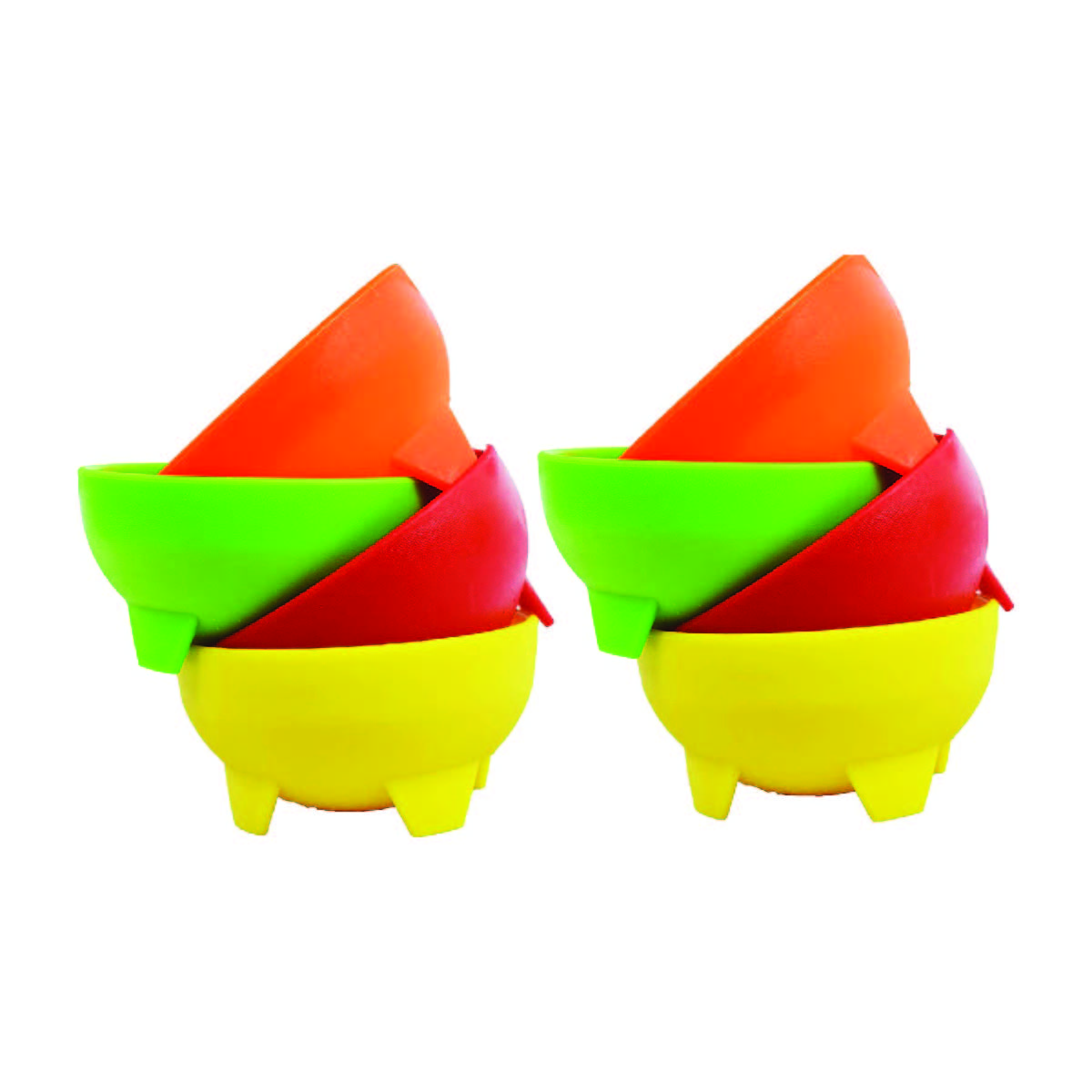 Mini Salsa Bowls – These salsa bowls are just like the ones they have at Mexican restaurants but more colorful! We love spreading out these bowls full of Homemade Salsa, Sweet Salsa Verde or Queso Blanco on the eating tables.

Disposable Buffet Set – This buffet set–complete with fuel pans–is a lifesaver at parties and would work wonderfully at a fiesta! And the best thing about them is that you can just toss them at the end of the night!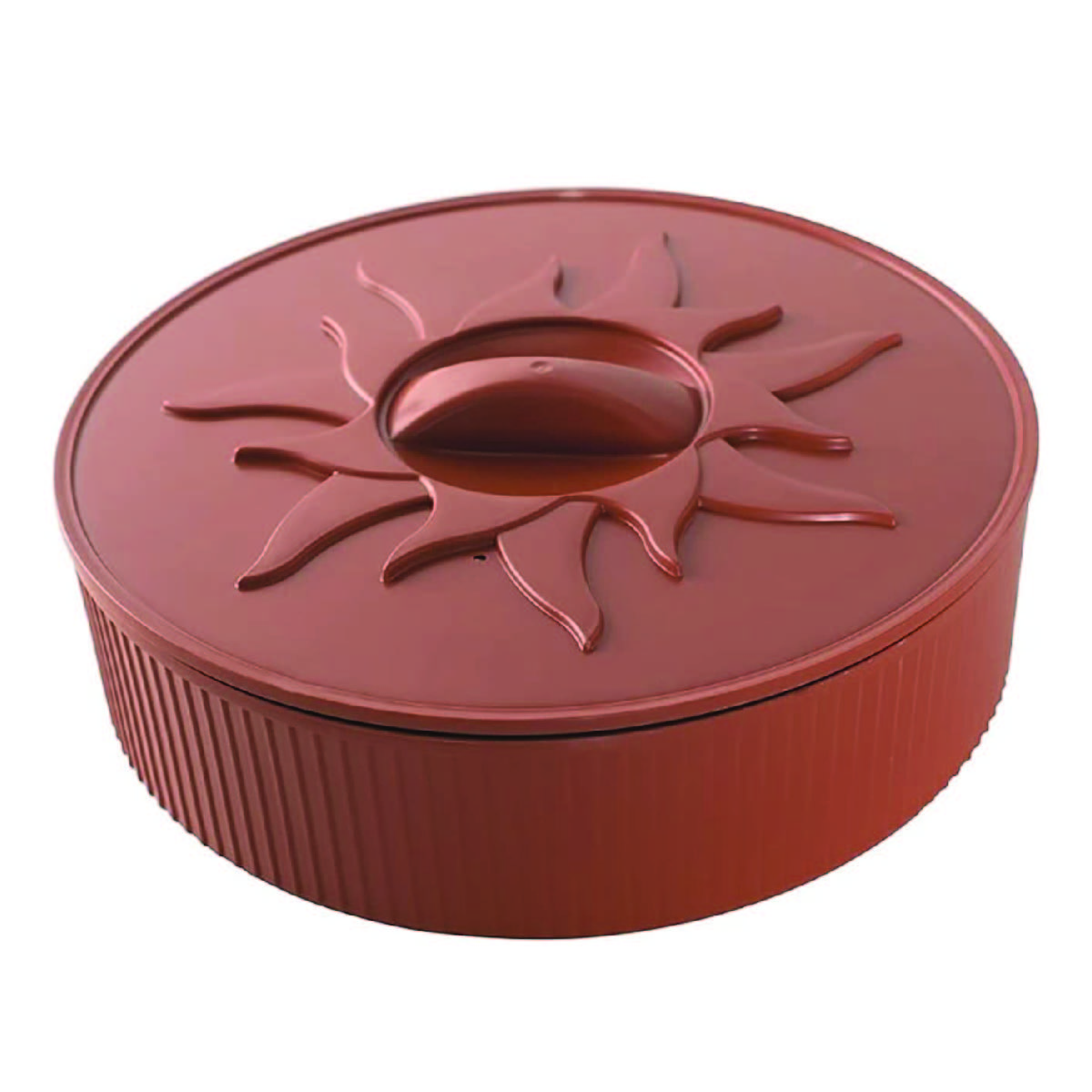 Tortilla Warmer – This large and durable tortilla warmer makes it so easy to heat up tortillas in the microwave without drying them out. It will keep tortillas warm and fresh for the duration of your party.

Colorful Serving Dishes – These Mexican-style serving dishes are both beautiful and strong. We love using them to serve Esquites and other side dishes. They would work well for any fiesta food!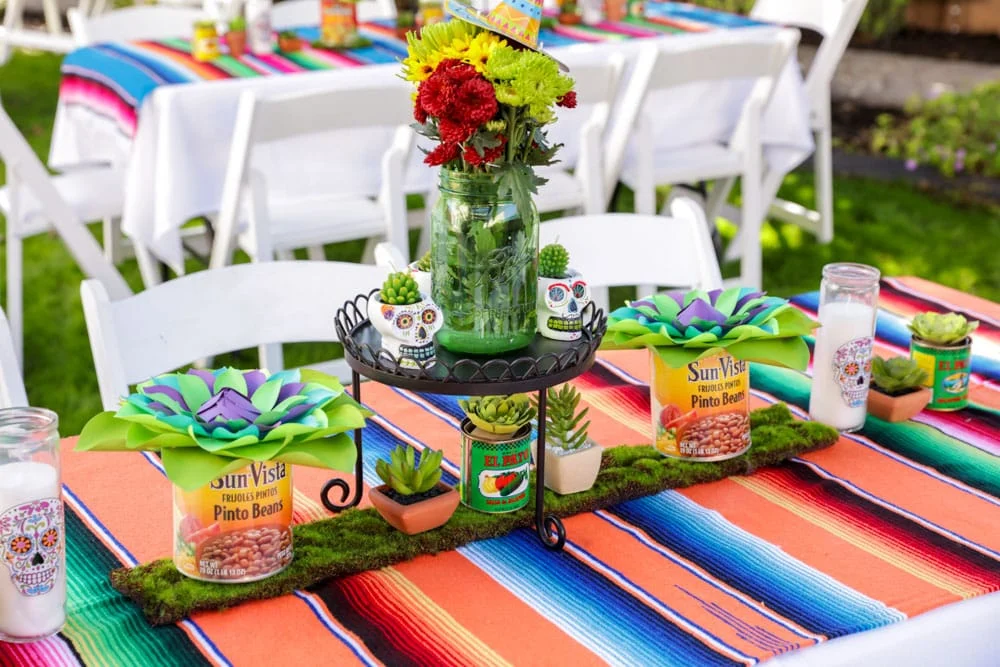 Make It Fun and Festive
Fiesta means party. These are some of our favorite products that transform a Mexican-themed gathering into a party!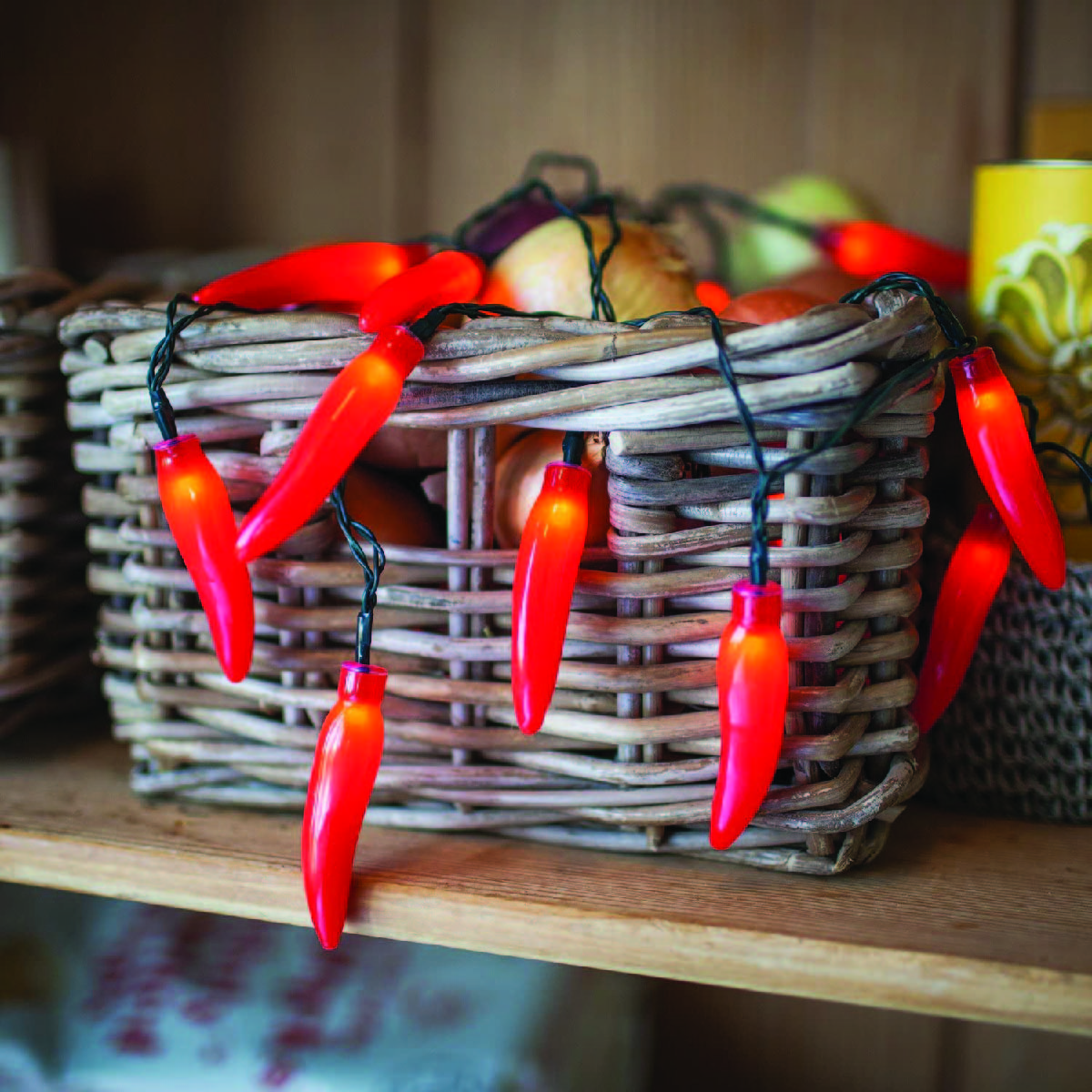 Chili Pepper Lights – These cute lights will bring a fiesta feel to any indoor or outdoor setting. They use batteries so you don't have to plug them in.

Balloon Garland and Paper Fans – This fiesta décor kit comes with 80 balloons, six paper fans, an arch strip, a tying tool and a roll of sticky dots. Those make for some pretty impressive decorations.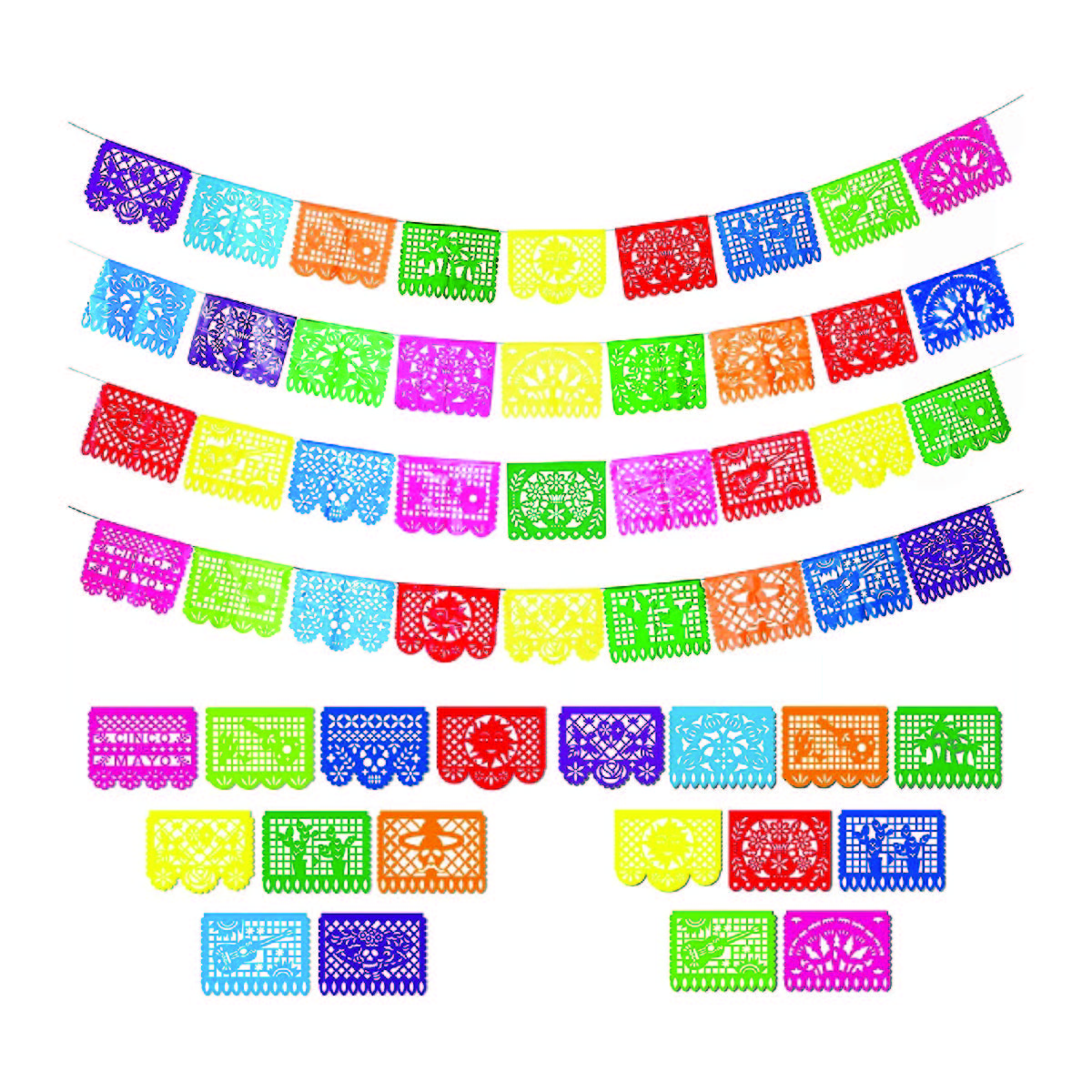 Mexican Banners – These banners have the cutest designs and will add so much color and fun to your fiesta! We love to hang these by the front door, on walls or above the food tables.

Neon Plates and Utensils – This colorful and reusable dinnerware comes with enough supplies for 32 guests. Kids (and adults alike) will love how they glow in the dark as the night progresses!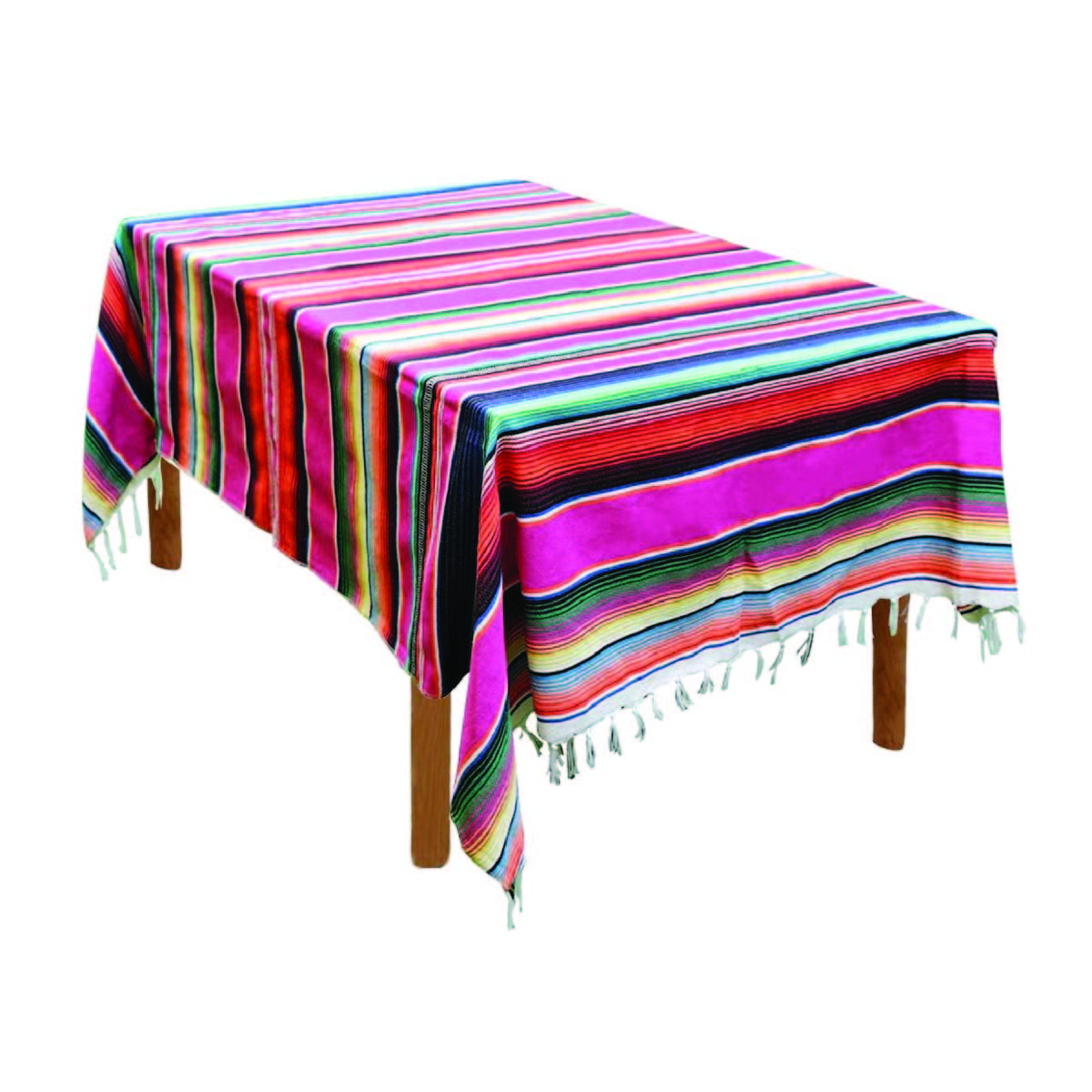 Mexican Blanket Tablecloth – These tablecloths are such a fun way to incorporate traditional Mexican items into your fiesta! They're the perfect coverings for your tables.
Table Runners – If you're wanting just a little Mexican flare on your tables, these Mexican table runners are a great way to go! The come in the classic striped pattern in two different colors.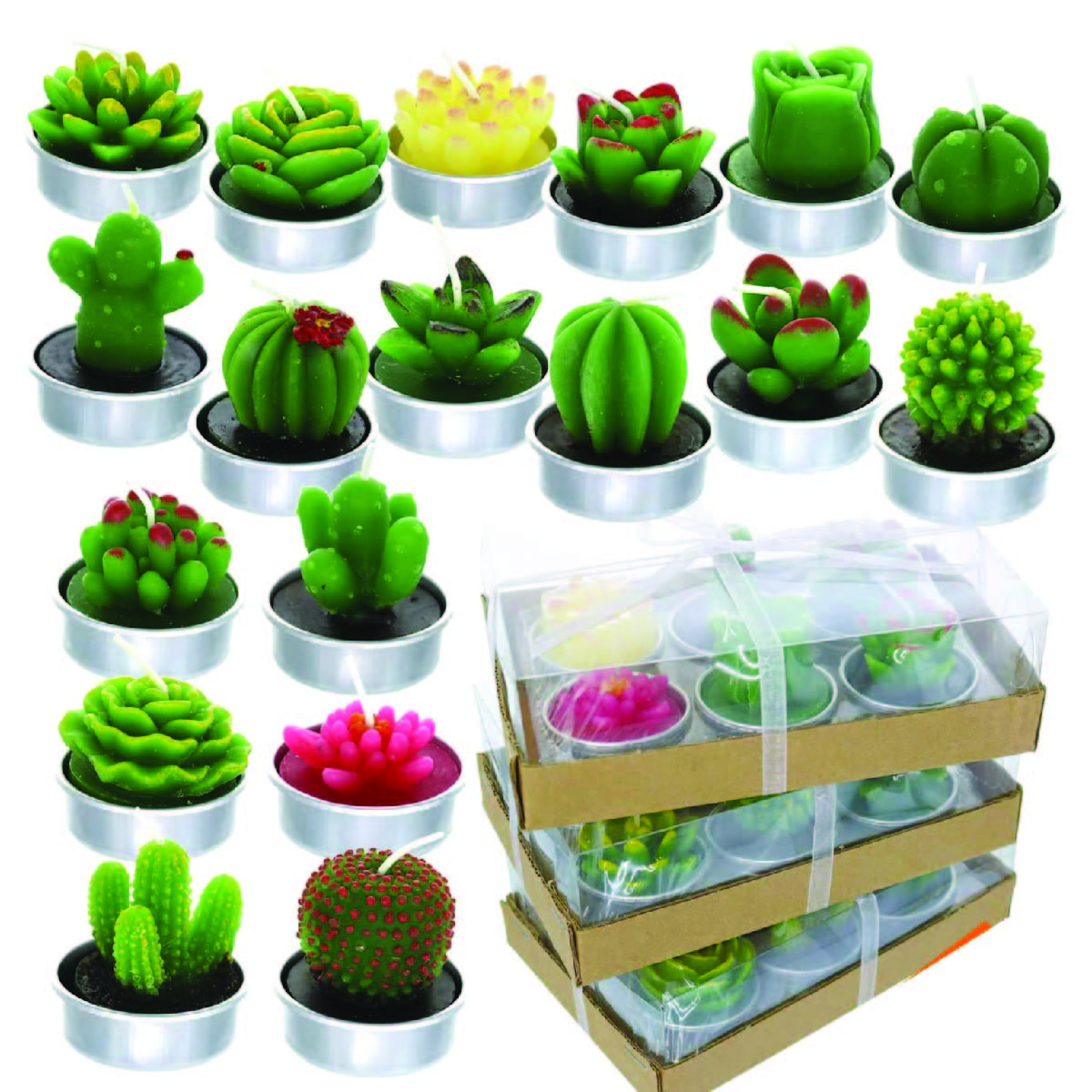 Succulent Cactus Candles – These adorable cactus candles make for easy and inexpensive centerpieces and décor. They would be perfect for outdoor evening fiestas!

Mini Sombreros – These fun mini sombreros are perfect for scattering on tables. They are so fun and we just know a few guests at your party aren't going to to be able to resist putting them on their heads.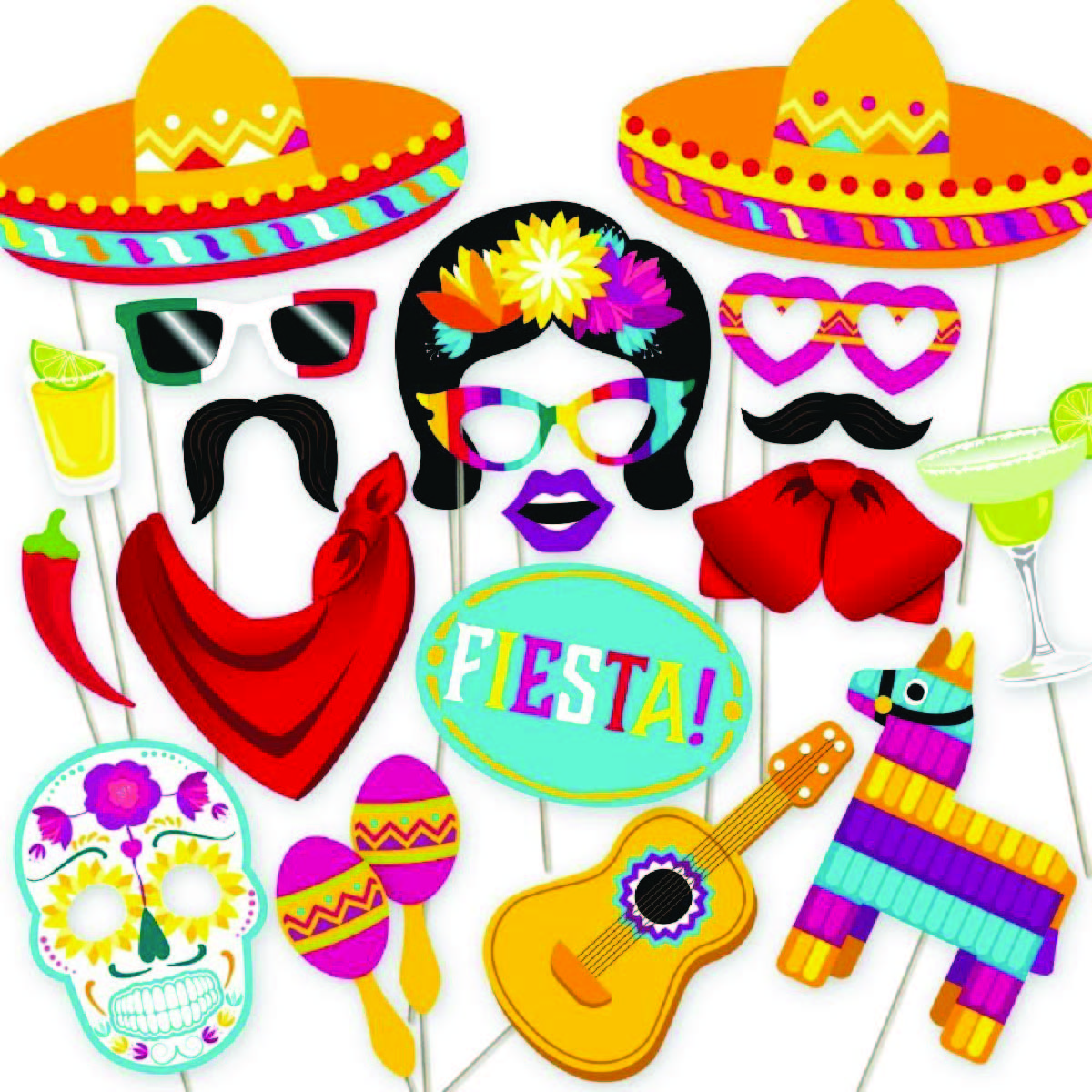 Fiesta Photo Booth Props – Your family and friends will love using these props to create some fun fiesta photos! This set comes with 32 pieces that include a variety of props.

Mini Pinatas – These mini donkey pinatas come in a set of six and work great as table decorations or party favors. They'll add some childlike fun to your fiesta!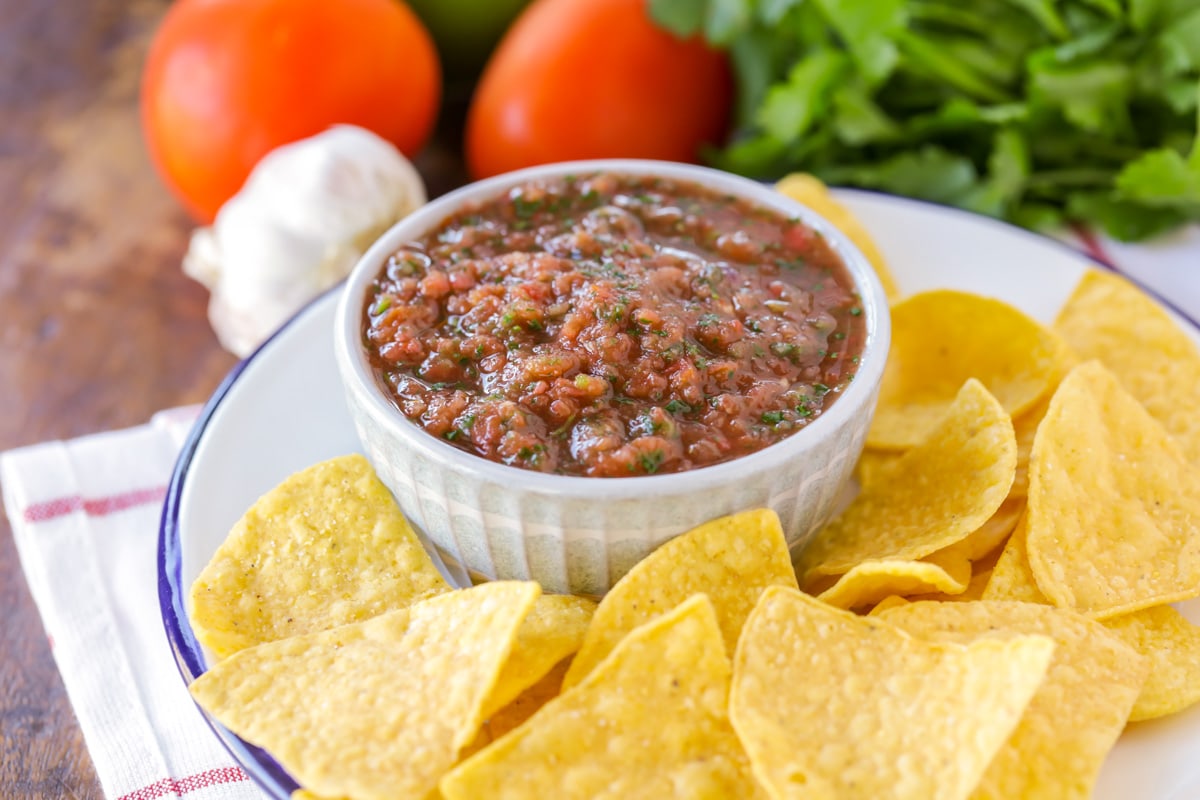 Let's Fiesta!
We hope you found some great products that will make throwing a fiesta simple and exciting for you!
Be sure to check out all of our favorite fiesta products in our Throwing the Ultimate Fiesta Amazon idea list and all of our favorite products at our Lil' Luna Amazon Storefront.
Please let us know if you try and love any of the products, and please comment below with your favorite Lil' Luna Mexican recipe. We love to hear what you love!
Thanks for being here! Adios, amigos!