What's for dinner?
Those are words I sometimes dread. Sometimes I have no CLUE what's for dinner and sometimes I couldn't care less either. Sounds horrible, I know, but these are words from a tired mommy, lol. 😉
Fortunately, I've been better since I've made a meal calendar. Thank heavens for pasta dishes!! I have them slated on the calendar at least once a week. Why? They are almost always delicious and they are usually loved by the entire family, from the hubby down to my 1 year old. I mean, you can't really go wrong with noodles, tons of cheese and chicken, right?! The recipe I'm sharing today happens to be one of those yummy recipes that everyone enjoys. If you look at the ingredients it's pretty apparent why it would be so tasty (butter, sour cream, cream of chicken, mozzarella cheese).
The best part about this meal is it's really simple! It's really just a matter of cooking up the noodles and then mixing up the remaining ingredients (minus the cheese). Then you combine these two, stick it in a pan and top with the cheese. Easy peasy! I think you'll love the simplicity and delicious-ness of this great dinner idea.
Here's the recipe:

Chicken Tetrazzini
Ingredients
16 oz linguini, cooked
½ cup butter, softened
4 chicken breasts, cooked, diced
2 cans cream of chicken soup
2 cups sour cream
1 tsp kosher salt
½ tsp ground pepper
½ cup chicken broth
2 TB parmesan cheese
2 cup shredded mozzarella
Instructions
Cook noodles according to box instructions. Set aside.
In a medium bowl, combine ½ cup butter, cooked chicken, soup, sour cream, salt, pepper and chicken broth. Mix well and then add in cooked noodles.
Spray a 9x13 pan and pour in noodle mixture. Sprinkle cheeses on top. Bake covered with foil for 45 minutes at 300. Remove foil and bake for an additional 15 minutes.
This recipe is so good! And like I said earlier, you can't really go wrong with cheesy pasta dishes!
For more favorite pasta meals, check out: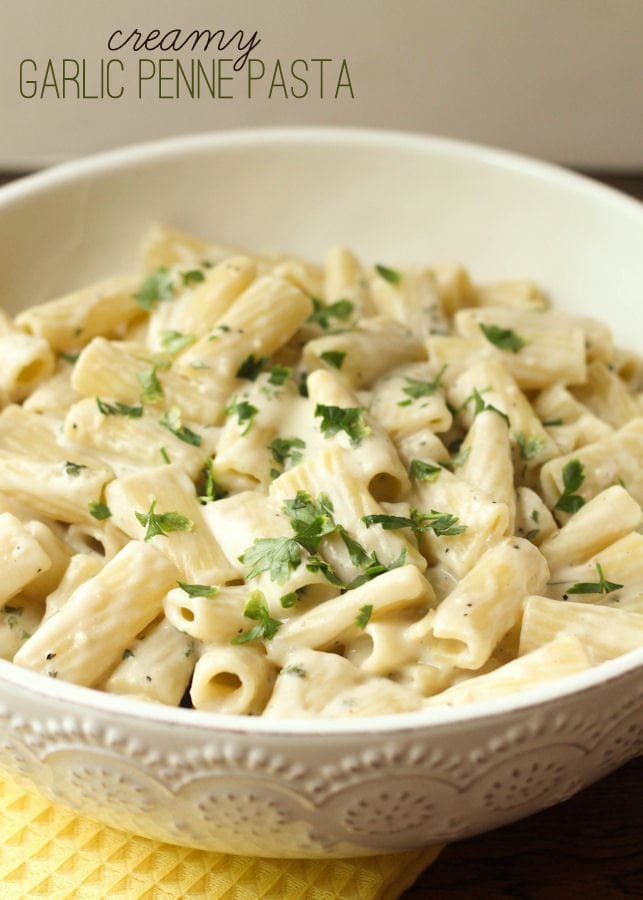 I definitely love me some Cheesy Pasta Dinner Meals!
For all main dish ideas on the site go HERE.
For all recipes go HERE.
And get weekly emails with monthly freebies by signing up for the Lil' Luna newsletter.
For even more great ideas follow me on Facebook – Pinterest – Instagram – Twitter – Periscope – Snapchat.
Don't miss a thing – Sign up for the Lil' Luna Newsletter today!
ENJOY!
Need more recipes and creative ideas? Sign up and get a FREE copy of my ebook!