This collection features all the BEST chicken pasta recipes! Whether you need a nice dinner to serve company, a meal on the table in less than 45 minutes, or pasta salad to take to a potluck, there's a chicken pasta recipe to fit the occasion!
For more collections, check out: Vegetarian Pasta Recipes, Easy Pasta Recipes, Healthy Pasta Recipes, Penne Pasta Recipes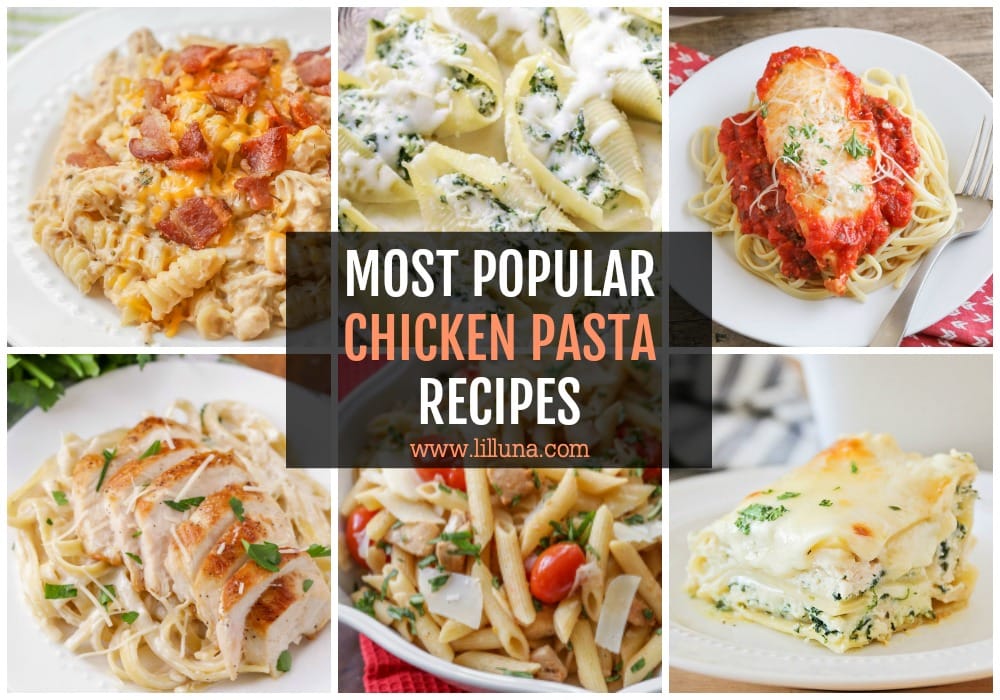 kid-friendly dinners
I've said it before and I'll say it again—we LOVE pasta!!
I love making it because it's an easy and inexpensive dinner, and my kids will almost always eat it with no complaints! We especially love chicken pastas. Sometimes other meats, like sausage, can get kinda dicey with the kids, but they will always down some chicken.
Since chicken pasta recipes are a favorite around here, we sure have A LOT of them. I wanted to share some of our all-time favorites today. From easy go-to recipes for busy weeknights, to pasta bakes and pasta salads, I have it all laid out for you!
And before I share the recipes, here are some tips and secrets to making these chicken pasta recipes a total breeze!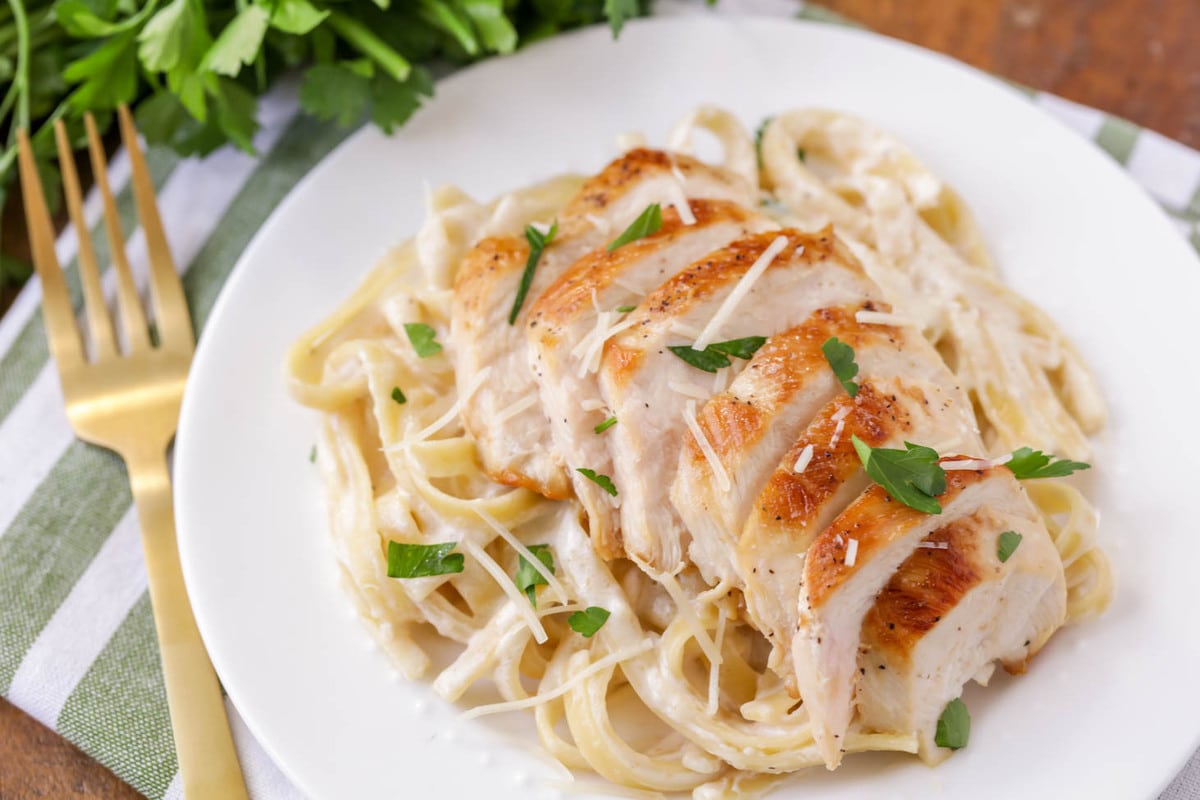 Tips for Chicken and pasta recipes
When making chicken pasta recipes many of the recipes call for both precooked chicken and precooked pasta. 
I've got a great RECIPE that I use for shredded chicken. I'll usually make extras and throw some in the freezer for a later dinner. You can also use canned chicken or rotisserie chicken to make your recipe quick and easy.
You can precook your pasta and store it in the fridge or freezer to be used in your recipes. Once the pasta has drained and dried a bit, toss it in a little olive oil. Store in a freezer safe Ziploc in the fridge for up to 3 days or in the freezer for 3 months. (Note: If the pasta is going to be baked or cooked again then you'll want to under cook it a bit.)
In many recipes shredded, cubed or ground turkey can be substituted for chicken. 
You can also easily substitute different kinds of pasta noodles, whether you change the shape, or the composition:
Shapes like bowtie, wagon wheel, penne, elbow and shell pastas can usually be interchangeable. Other shapes like Spaghetti, linguine, angel hair, and fettuccini can be substituted for each other as well. 

You can also switch between white flour pasta, whole wheat pasta and rice pasta. I've even seen pasta made with vegetables. Some recipes can also use zucchini noodles as a substitute.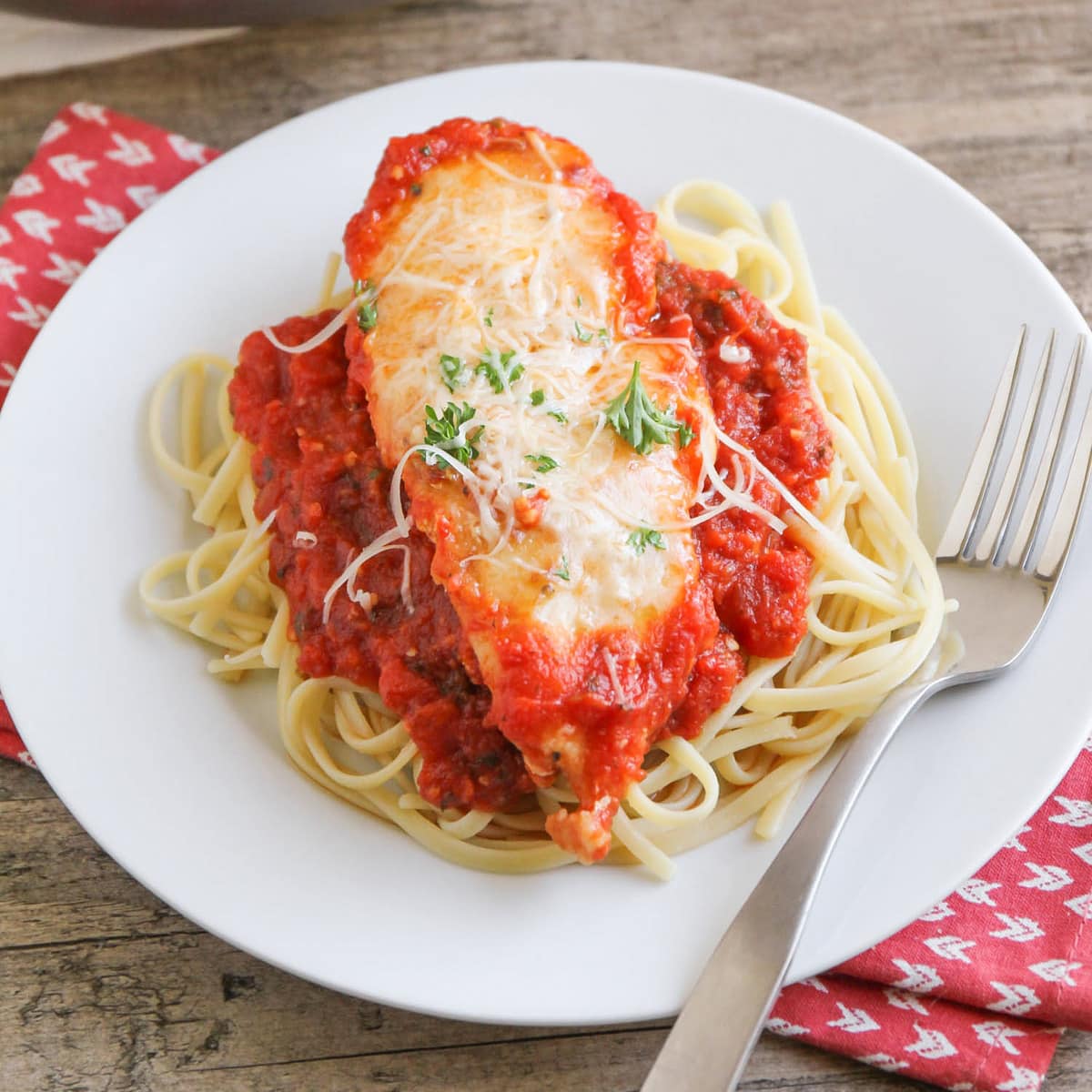 Go-to Chicken Pastas
Pasta dishes are usually known to be quick and easy. Here are some of our Easy and Delicious chicken pastas that are sure to please your family!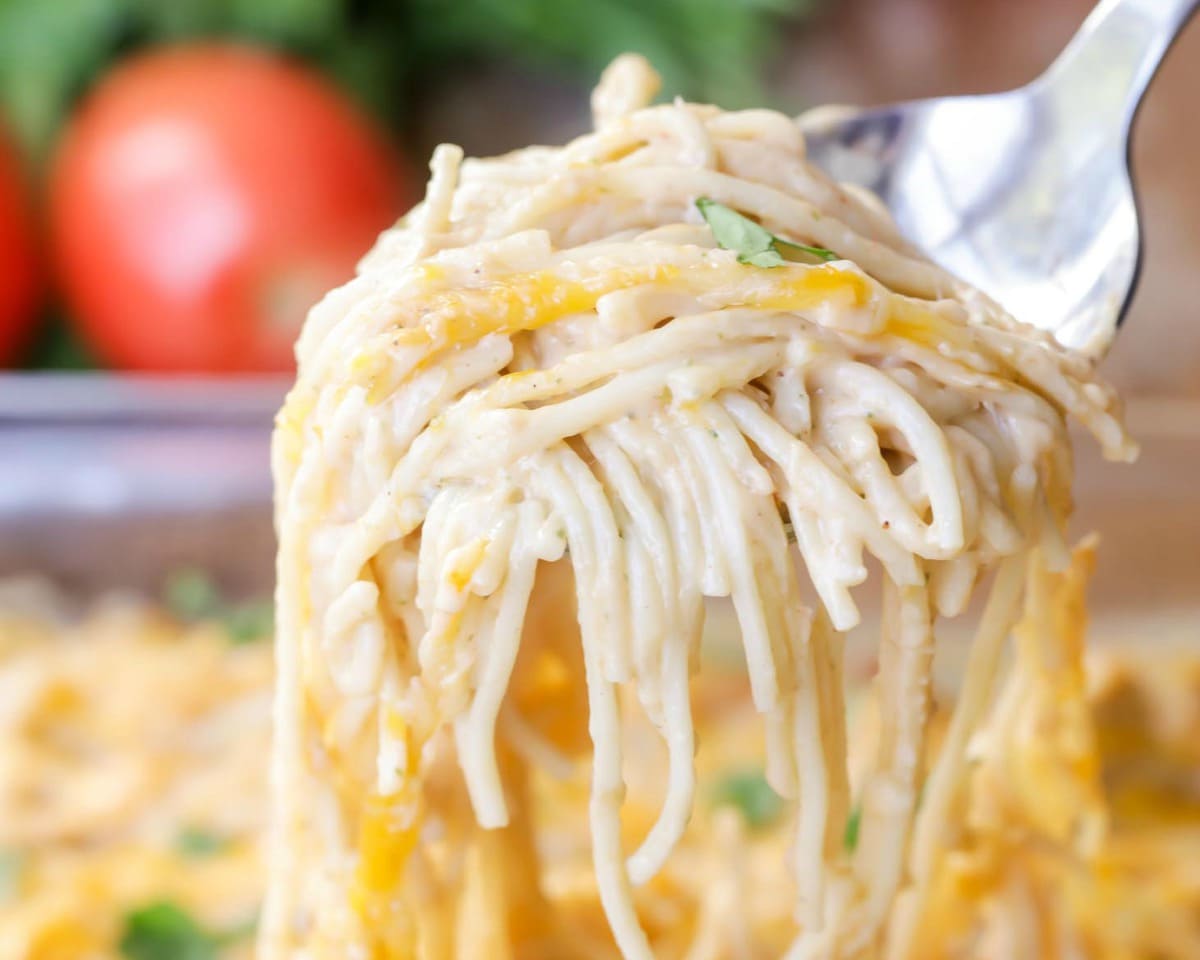 Pasta Bakes
Chicken noodle casseroles and pasta bakes are perfect to throw together on a busy day. You can even make them ahead of time and keep them in the fridge or freezer. All you have to do is thaw, if applicable, and bake.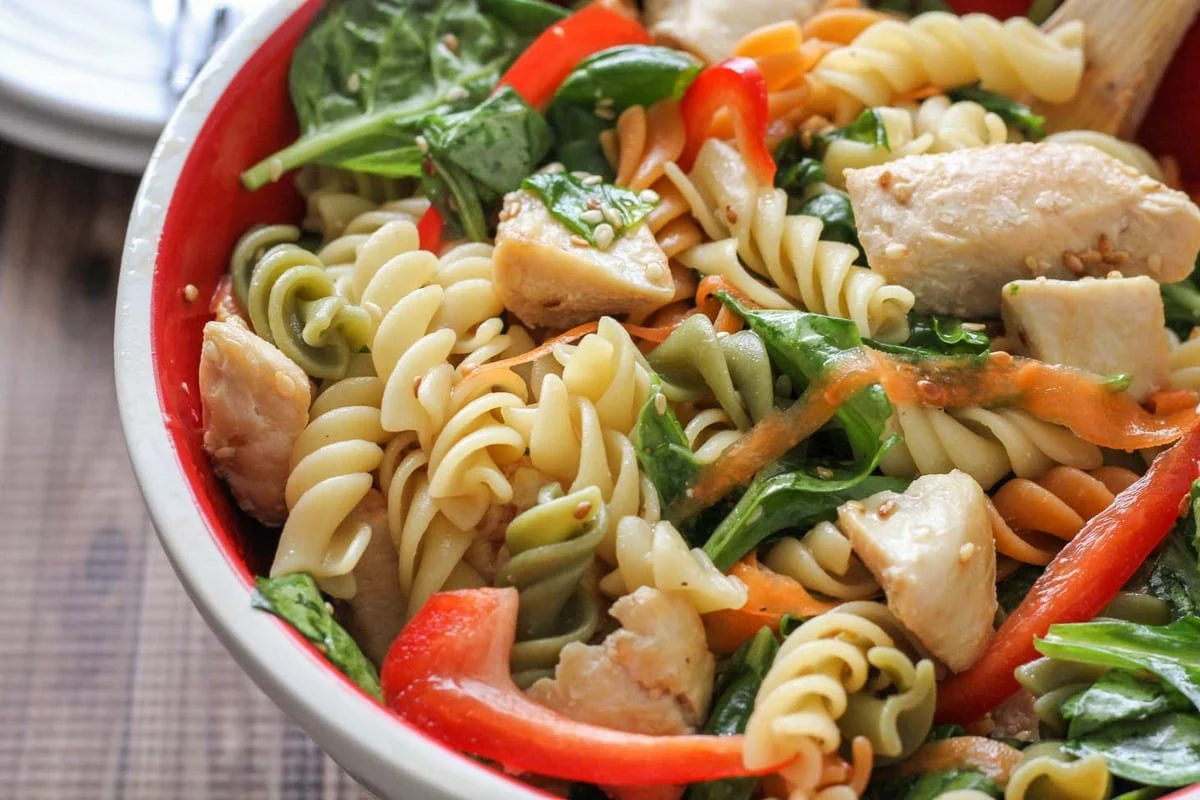 Pasta Salads
Chicken Pasta salads are one of my favorite dishes to serve in the summertime. They are filling yet cool! I also love how most of the salads have contrasting colors making them pretty to serve. I often serve them in a glass dish to showcase this very aspect. 
These salads can be used as a main dish or even a side dish. When serving as a main dish I make sure there is ample chicken to help fill you up. For side dishes I will sometimes reduce the amount of chicken knowing that there is going to be other filling dishes served.
So many options! I love our go-to chicken recipes when I'm in a pinch and need dinner on the table in less than an hour. The pasta bakes are nice for planning/preparing ahead and then pulling out of the fridge and baking before serving. And the pasta salads are great for taking to potlucks and summer BBQ's. I hope you enjoy some of these chicken pasta recipes!