Pastas are great filling meals, but they don't have to be heavy. Try any of these healthy pasta recipes filled with vegetables, lean meats, and light sauces!
More Collections: Chicken Pasta Recipes, Easy Pasta Recipes, Penne Pasta Recipes, Vegetarian Pasta Recipes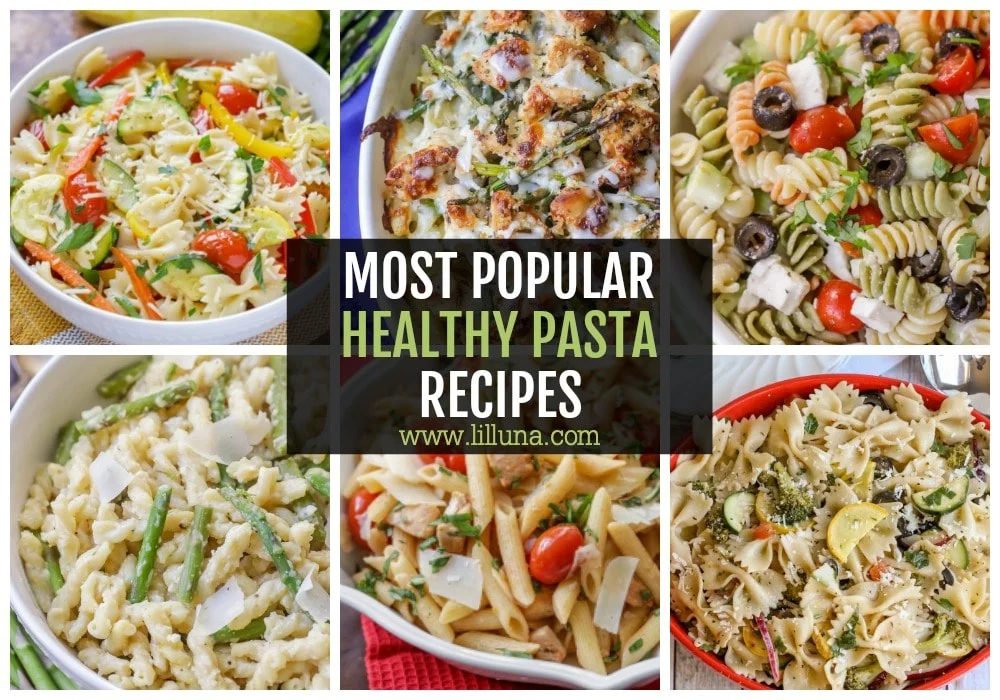 our favorite healthy pasta dishes
Is there such a thing as a healthy pasta recipe?
I guess it all depends on what type of diet you typically follow. As for the recipes I listed below, I tried to look for recipes that were lower in calories, incorporated veggies, or used leaner meats like chicken.
I listed several of our favorite pasta main dishes, as well as different pasta salads. The salads can often be used as a side or a main dish. Between the two lists, I'm sure you'll be able to find something healthy your family will love.  Plus, you can always make minor changes to the recipes like less butter or other oils or dressings to make them lighter. 😉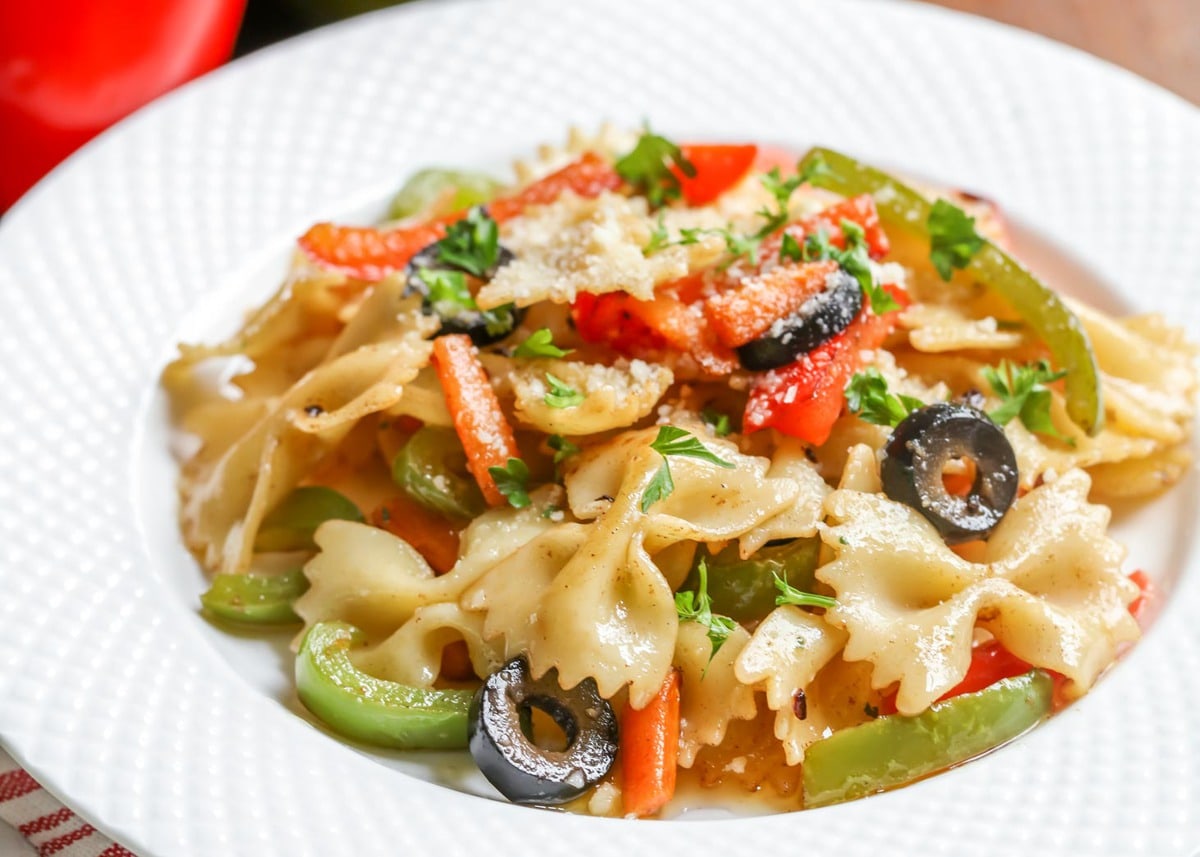 Tips for making pasta healthy
Low carb Pasta: Before we get to the recipe lists I wanted to share some pasta alternatives to make these dishes even healthier. I've used spaghetti squash in some of my spaghetti bakes and my kids didn't even notice! 
Spiralized Vegetables- steamed or cooked to soften them

Eggplant Lasagna Noodles

Cabbage Noodles

Tofu Noodles

Seaweed Pasta

Zucchini Noodles
Sneak in the Veggies: Many of our recipes use obvious veggies as an integral part of the dish. Unfortunately that can be a turn off for kids and even some adults!
Sneaking veggies into a pasta dish is fairly simple especially if the sauce is creamy. I especially like to add shredded carrots or zucchini into my red sauces. Just sauté the veggies in a skillet with little olive oil until tender, then toss them into your favorite sauce. Sneaky Sneaky
See the individual recipe posts for more tips on recipe substitutions, storage info and more.
Lighter Pasta Recipes
Vegetables, light sauces, and lean meats all help to make these pasta recipes just a little bit healthier! Feel free to use different types of pasta noodles—like veggie based, whole wheat, or gluten free—to make these recipes fulfill your dietary needs.
Healthy Pasta Salads
A lot of these pasta salad recipes incorporate vegetables, lean meats, and oil based dressings instead of heavier mayo based dressings.
Some more ideas for making it healthy include:
Substitute nonfat greek yogurt for mayo in the dressing
Use whole grain pastas
If it incorporates cheese, use low fat or part skim cheeses