Pastas are great filling meals, but they don't have to be heavy. Try any of these Healthy Pasta Recipes filled with vegetables, lean meats, and light sauces!
More Collections: Chicken Pasta Recipes, Easy Pasta Recipes, Penne Pasta Recipes, Vegetarian Pasta Recipes
our favorite healthy pasta dishes
Is there such a thing as a healthy pasta recipe?
I guess it all depends on what type of diet you typically follow. There are many Healthy Pasta Dishes out there that have good nutritional value.
Whole wheat pasta is a great substitute for standard white pasta. You can also look for noodles made from alternative ingredients such as zucchini and spaghetti squash.
As for the recipes I listed below, I tried to look for recipes that were:
lower in calories
incorporated veggies
or used leaner meats like chicken
I listed several of our favorite pasta main dishes, as well as different pasta salads. The salads can often be used as a side or a main dish.
Between the two lists, I'm sure you'll be able to find something healthy your family will love. Plus, you can always make minor changes to the recipes like less butter or other oils or dressings to make them lighter. 😉
Dishes that go well with pasta
Pasta is so versatile and can be prepared in so many different ways that they pair well will just as many different sides. Pasta salads work great alongside grilled meats, sandwiches, and Baked Chicken.
If you have pasta as a main dish you will often see it paired with some sort of bread, but some healthier options would include green salads and grilled, roasted, or sautéed vegetables.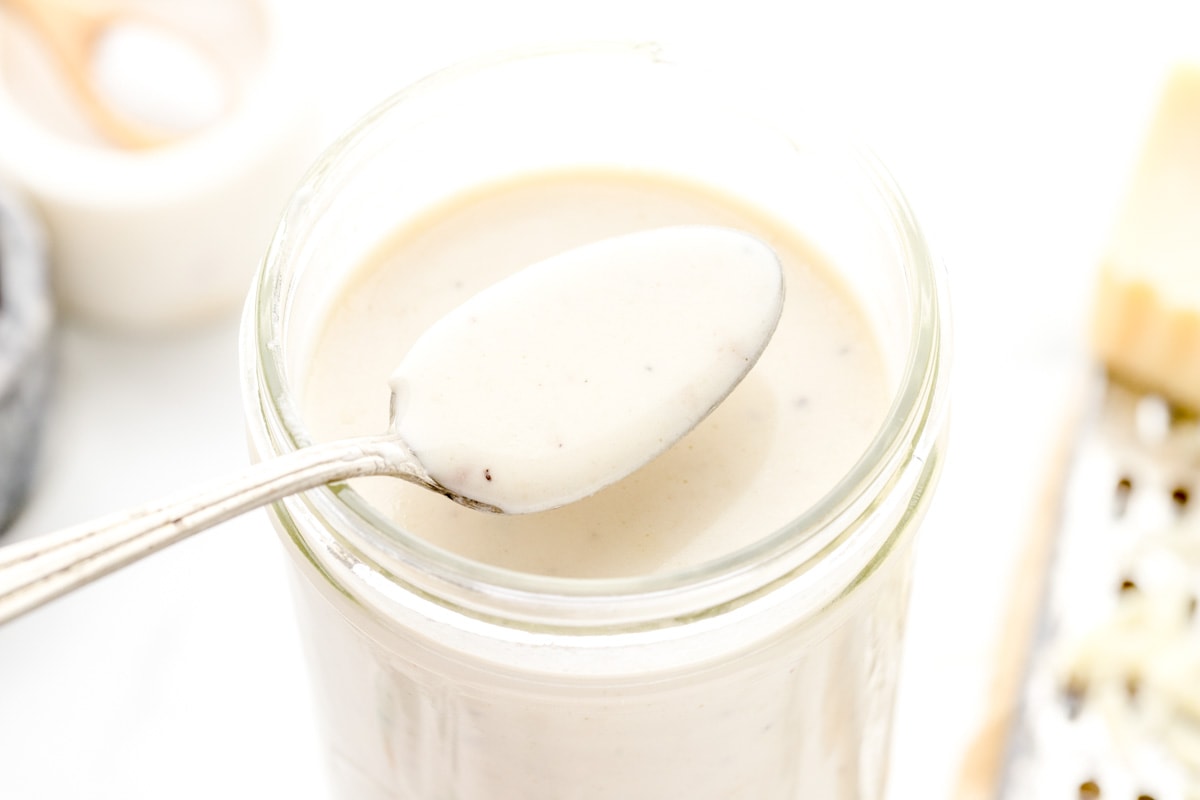 Healthy Pasta Sauces
From Red Sauce to White Sauce there are many different variations of sauces, each having its own ingredients.
If you are making your own sauce, you have much greater control over what ingredients are added. When buying pre-made sauces read both the nutritional label and the ingredients list.
Whether making your own or purchasing pre-made, be mindful of these factors:
Low sugar and no added sugar. Using shredded carrots will sweeten the sauce naturally without adding a lot of flavor.
Extra Virgin Olive Oil instead of vegetable or soybean oil.
Opt for sea salt instead of table salt. When reading labels be aware that calcium chloride adds salt without being factored into the sodium level.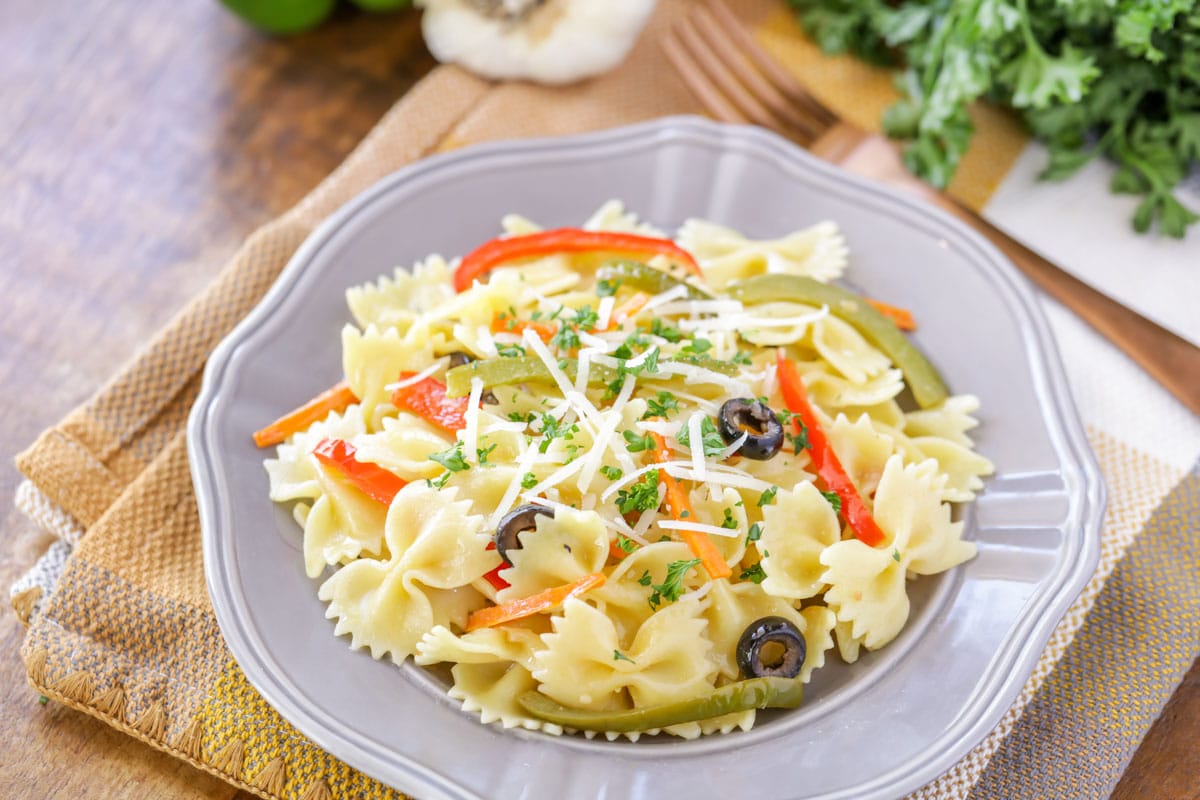 Tips for making pasta healthy
Low-carb pasta. Here are some pasta alternatives to make these dishes even healthier.
They are low-carb and gluten-free. I've used spaghetti squash in some of my spaghetti bakes and my kids didn't even notice!
Spiralized Vegetables- steamed or cooked to soften them

Eggplant Lasagna Noodles

Cabbage Noodles

Tofu Noodles

Seaweed Pasta

Zucchini Noodles
Sneak in the veggies. Many of our recipes use obvious vegetables as an integral part of the dish. Unfortunately, that can be a turn-off for kids and even some adults!
Adding vegetables to pasta dishes always amps up the nutritional value. Chop and toss them into pasta salads or sauté and add to warmer pasta dishes.
My favorite produce: spinach, red peppers, cherry tomatoes, fresh asparagus, broccoli, avocado, green onions, cauliflower, and brussel sprouts.
Protein. Whether you have a light pasta salad or your favorite pasta dinner, adding protein makes the dish more filling and healthy.
Some of my favorite proteins for salads include salmon, shrimp, grilled chicken, turkey, cubed ham, and pepperoni slices. I typically use ground beef, ground sausage, or sliced chicken for creamier and saucy pasta.
Herbs. Using herbs and spices is a great way to add a lot of flavor without adding to the calorie count. Keep in mind that 1 tablespoon of fresh herbs=1 teaspoon of dried herbs.
See the individual recipe posts for more tips on recipe substitutions, storage info, and more.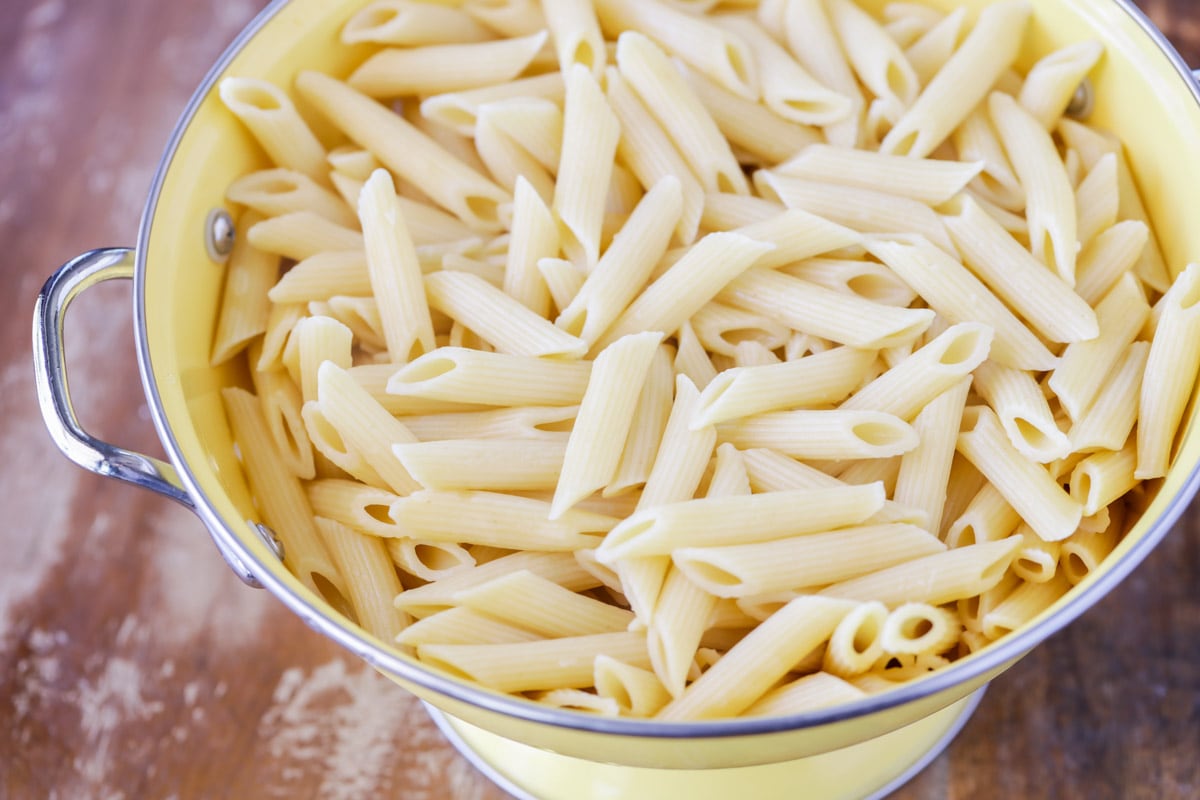 Pro Pasta tips
Water. Wait for the water to come to a complete boil before adding the pasta. Add some salt to the water to add flavor.
Fresh-made pasta. Fresh pasta only takes 2-3 minutes to cook. Dried pasta takes significantly longer, but the time varies depending on the type of pasta and how well done you want it.
Linguine and fettuccine both take 8-13 minutes to cook al dente, rotini, and spaghetti noodles boil for 8-10 minutes and angel hair only needs to boil for 4 minutes.
Refer to the package directions for cook times and check about 2 minutes before the suggested time.
Stuffed pasta. Ravioli and other stuffed pasta will float to the top of the water when it is ready.
Rinsing. Avoid rinsing the pasta after it has been drained unless directed to do so in the recipe.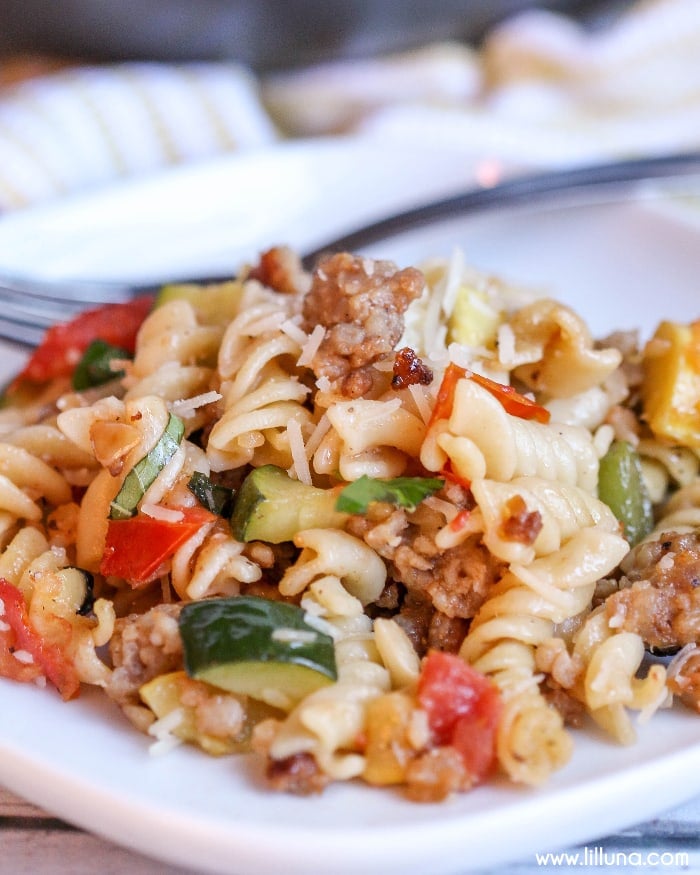 Lighter Pasta Recipes
Vegetables, light sauces, and lean meats all help to make these easy Healthy Pasta Recipes just a little bit healthier!
Feel free to use different types of pasta noodles (like veggie-based, whole wheat, or gluten-free) to make these recipes fulfill your dietary needs.
Pasta Primavera – A tried and true dinner recipe! Delicious pasta full of vegetables like zucchini, squash, bell peppers, and tomatoes.
Lemon Asparagus Pasta – This Lemon and Asparagus Pasta is so simple, yet packed with amazing flavor! Made from penne pasta, mixed with asparagus, and covered in a cheesy sauce with just a hint of lemon.
Turkey Tetrazzini – This creamy Turkey Tetrazzini is a simple and flavorful pasta casserole dish. It's perfect for using leftover holiday turkey, but makes for a crowd favorite year round!
Garlic Butter Pasta Recipe – Simply dressed Garlic Butter Pasta is filled with veggies and sprinkled with parmesan. It's straightforward and so flavorful!
Baked Spaghetti Squash – Learn how to perfectly cook spaghetti squash every time with this fabulous recipe! Tender strands of spaghetti squash mixed with cheese, tomatoes, and a little bit of basil, both healthy and delicious!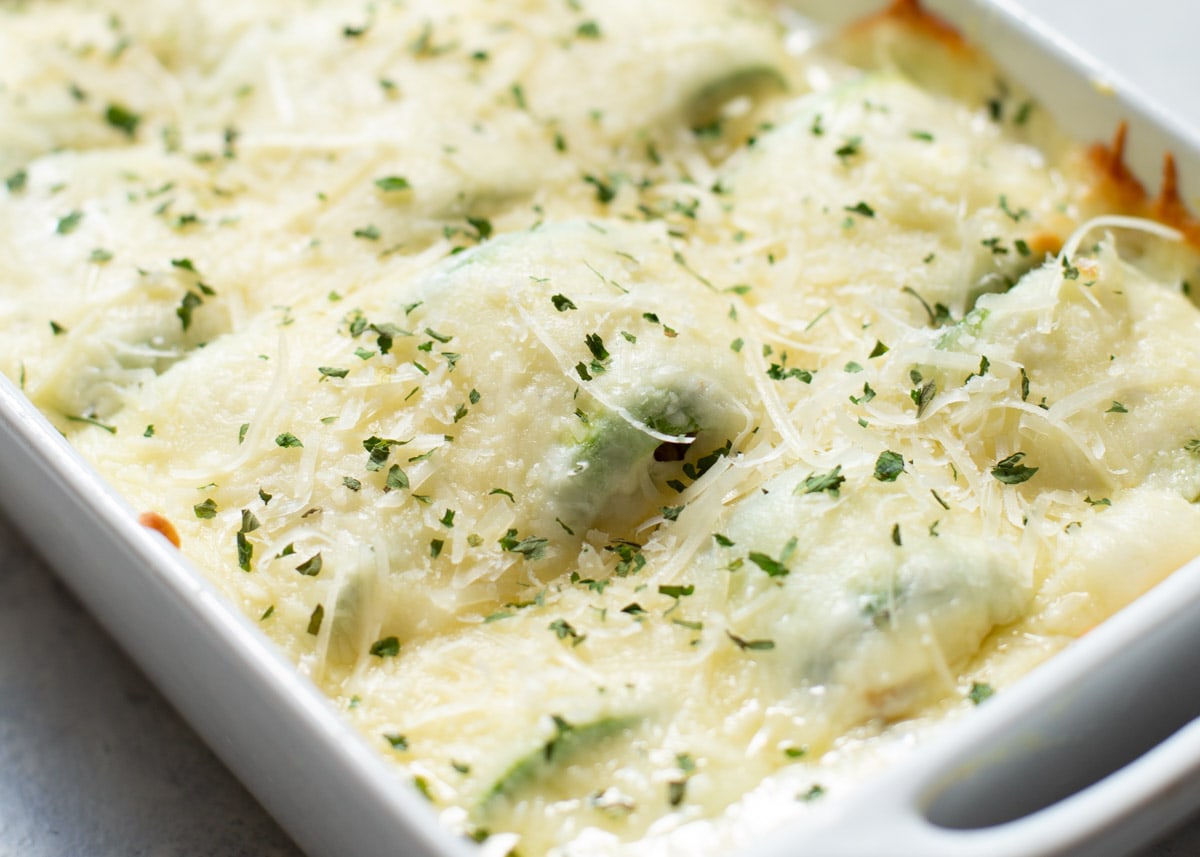 Healthy Chicken Pasta Recipes
Adding protein to your pasta makes the dish more filling and healthy. These are several of our favs that include chicken!
Zucchini Chicken Alfredo Roll Ups – Zucchini Chicken Alfredo Roll Ups are cheesy & comforting. This easy dish only needs six ingredients & takes only 30 minutes to make!
Bruschetta Chicken Pasta Recipe – Easy and flavorful Bruschetta Chicken Pasta is a hot pasta dish filled with all the flavors of classic bruschetta—chicken, tomatoes, basil, and mozzarella.
Chicken Pesto Pasta – This Chicken Pesto Pasta is very flavorful and simple dinner idea that is sure to please. It's filled with bow-tie pasta, chunks of chicken, cheese, sun-dried tomatoes, garlic and pesto making it a new go-to meal recipe.
Chicken Spaghetti – This easy recipe calls for chicken, spaghetti noodles, cream of chicken, salsa, sour cream and cheese, making it the epitome of comfort food.
Chicken Asparagus Pasta Bake -Deliciously cheesy Chicken Asparagus Pasta Bake a favorite dish topped with panko and baked to crispy perfection!!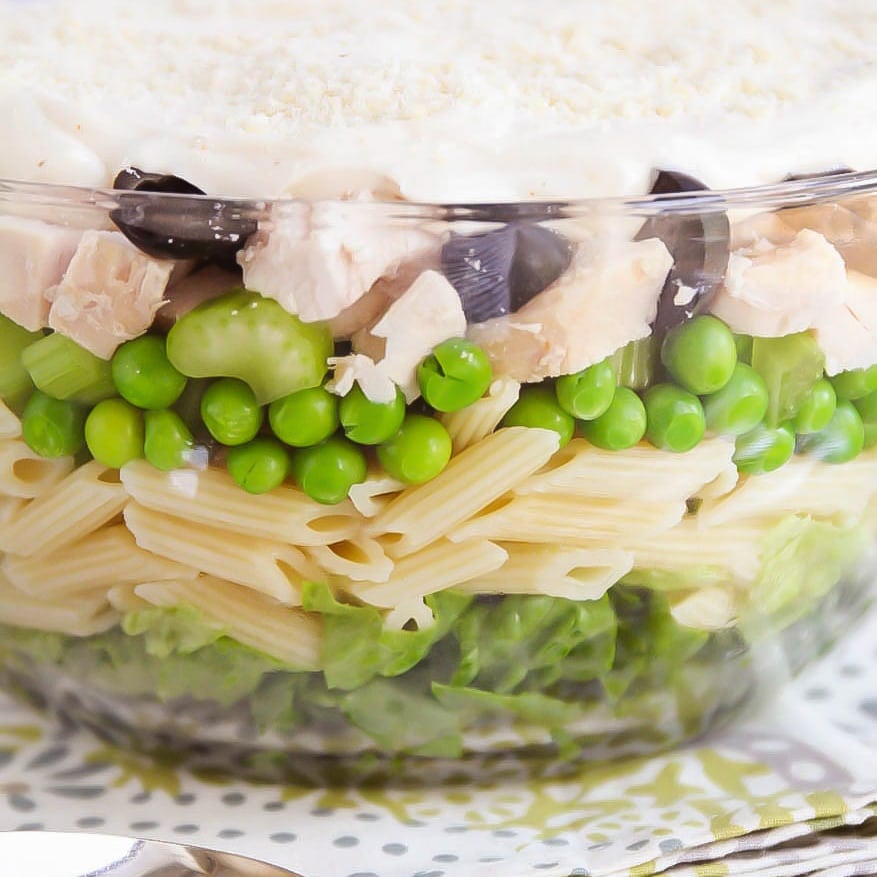 Healthy Pasta Salads
A lot of these Healthy Pasta Salad Recipes incorporate vegetables, lean meats, and oil-based dressings instead of heavier mayo-based dressings.
Some more ideas for making it healthy include:
Substitute nonfat greek yogurt for mayo in the dressing.
Use whole-grain pasta.
If it incorporates cheese, use low-fat or part-skim cheeses.
Layered Pasta Salad – A dish that is appealing to both your tastebuds and your eyes! This beautiful Layered Pasta Salad is filled with your favorite ingredients including pasta, chicken, peas, lettuce, celery, and more.
Easy Pasta Salad – Easy and delicious Italian Pasta Salad recipe that includes Rotini pasta, olives, tomatoes, & cheese in Italian dressing! It takes minutes to make and is perfect for any get together including BBQs and holidays.
Chinese Pasta Salad – Chinese Pasta Salad – filled with lettuce, noodles, fried wontons and more tossed in a delicious homemade dressing.
Greek Orzo Salad – Orzo Salad is a Greek pasta salad loaded with Orzo, veggies, and feta topped with a Greek dressing.
Taco Pasta Salad – Delicious Taco Pasta Salad filled with beans, corn, tomatoes, avocado and more!!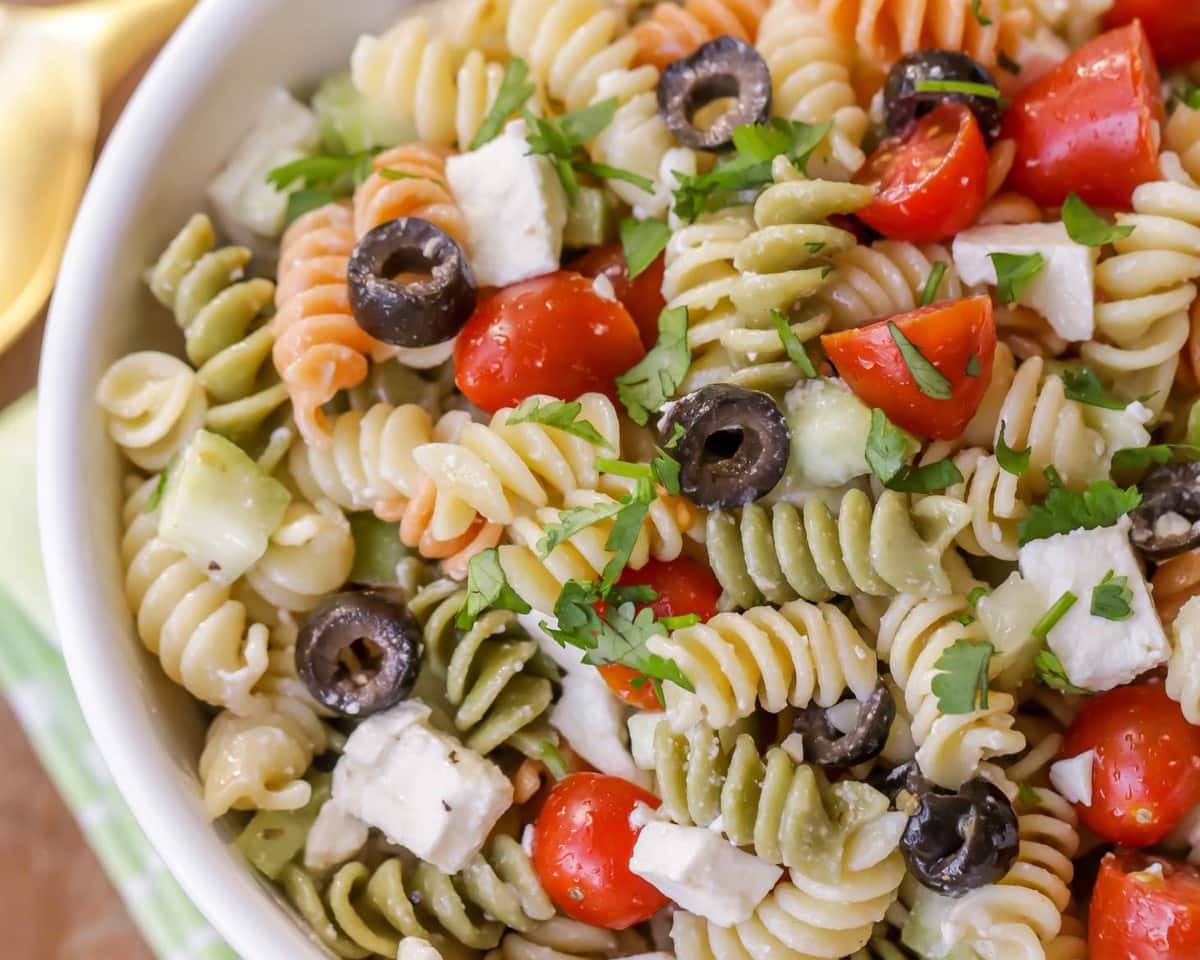 Greek Pasta Salad – This delicious Greek Pasta Salad is filled with rotini pasta, tomatoes, cucumber, olives, and feta cheese and is covered in a tasty Greek dressing! It's our new go-to pasta salad and is perfectly light and refreshing.
Caprese Pesto Pasta Salad – Caprese Pesto Pasta Salad is a light dish with a bold flavor, making it perfect for potlucks, parties, BBQ's, and get togethers!
Fresh Mozzarella Pasta Salad – Easy & Fresh Mozzarella Pasta Salad is light, delicious and flavorful. This simply dressed salad is a new favorite!!
Asian Pasta Salad – Easy & Delicious Asian Pasta Salad topped with a sweet and tangy dressing is packed with veggies and flavor!
Spinach Tortellini Salad – This cold tortellini salad is the ultimate side dish for bbq and potlucks! With tortellini, spinach, tomatoes, olives, and parmesan tossed in Italian dressing, this Tortellini Spinach Salad is packed with all the best flavors!
---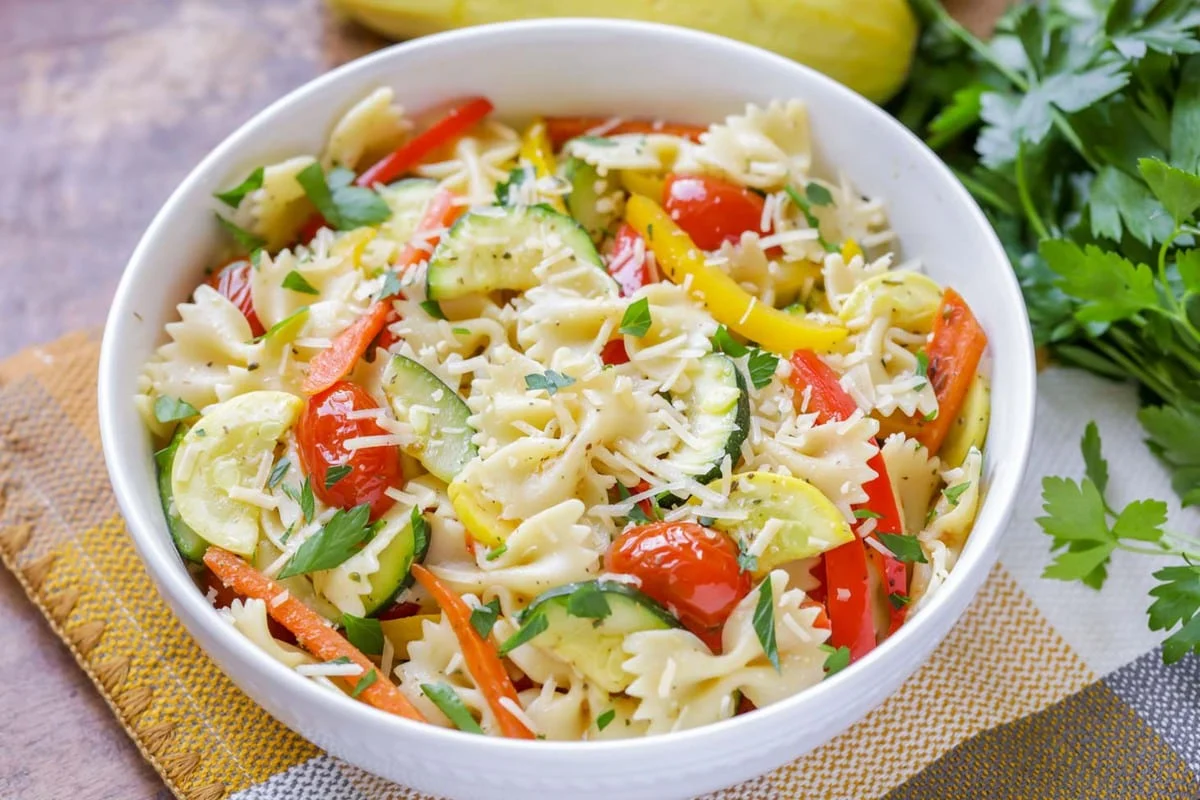 A Go-to
It's easy to make pasta dishes a little healthier by lessening the sauce that goes with it.
One of our favorite healthier pasta is our Pasta Primavera, but we make a healthy version by decreasing the olive oil and cheese. The result is still amazing!
Here is the recipe:
---
THE COMPLETE LIST
Here are the picture cards of ALL the amazing healthy pasta recipes above.
Whether it's to serve as meal on it's own or to accompany another dish you're sure to find the perfect pasta dish for any occasion!
More Collections: Healthy Soup Recipes, Healthy Appetizer Recipes, and Healthy Breakfast Ideas