Whether you're a vegetarian, or you like to enjoy the occasional meatless recipe, all of these vegetarian pasta recipes are sure to leave you feeling satisfied!
More Collections: Easy Pasta Recipes, Healthy Pasta Recipes, Penne Pasta Recipes, Chicken Pasta Recipes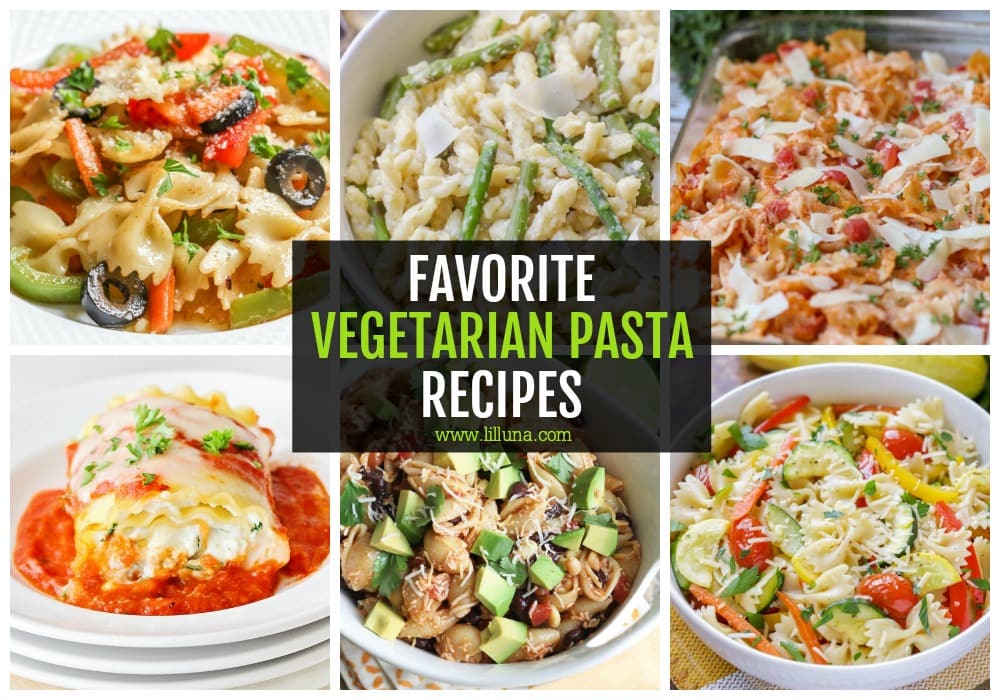 Meatless, Filling, & Flavorful!
I won't claim to be vegetarian (I love me a good pasta filled with chicken or Italian sausage!), but sometimes I do crave a pasta dish that's a little lighter.
Other times, I just don't have meat on hand or don't have time to cook it, which is why these meatless pasta recipes come in handy!
For those of you who regularly eat a vegetarian diet, I think you'll enjoy these pasta recipes as well! I have both hot pasta dishes as well as cold pasta salads. Most of these are packed with other delicious vegetables and cheeses that make them flavorful and filling!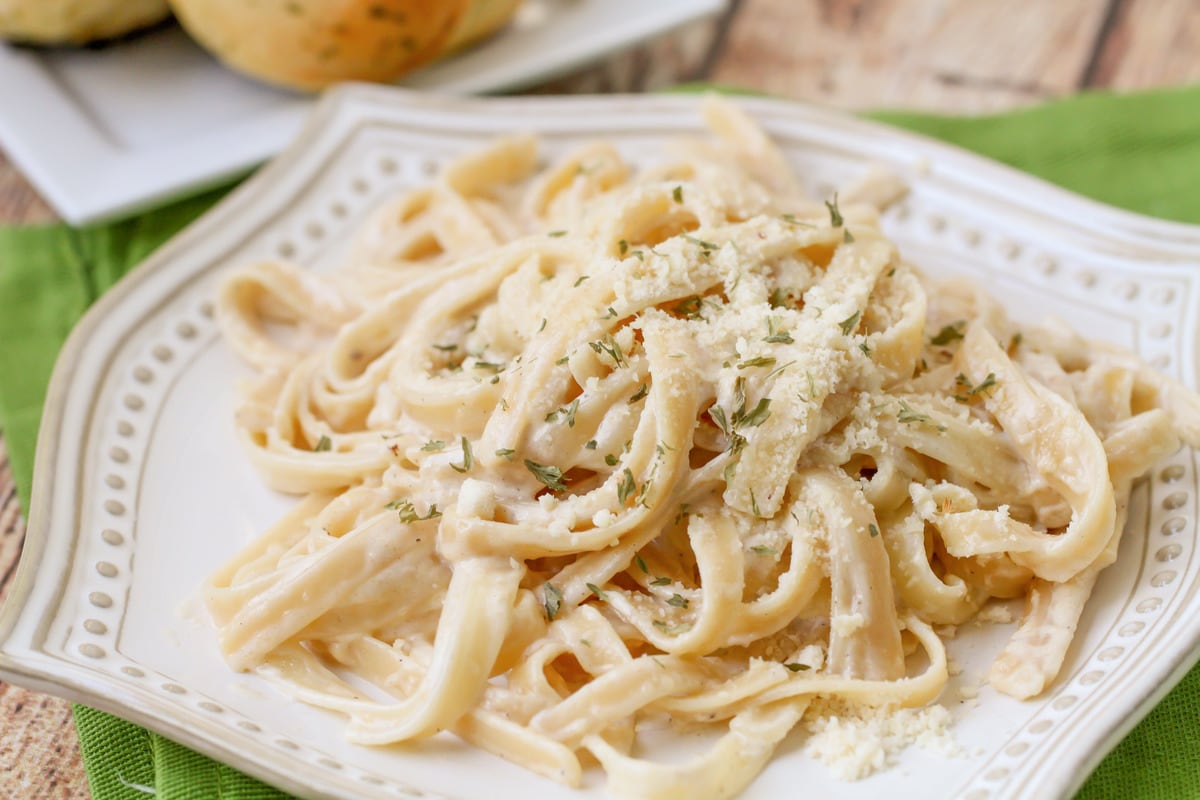 Tips for Vegetarian Pasta dishes
Before we get to the recipe lists, I wanted to share some pasta alternatives.
First off, you can substitute one pasta shape with another.  Spaghetti, Angel hair, Linguine, and Fettuccine are all similar and can be substituted for one another.
Penne, bow tie, wagon wheel, shell, rigatoni, fusilli, ziti can often be used interchangeably as well. 
Second, you can use pasta alternatives. One of my favorites is Spaghetti Squash. You can also use 
Spiralized Vegetables- steamed or cooked to soften them

Eggplant Lasagna Noodles

Cabbage Noodles

Tofu Noodles

Seaweed Pasta

Zucchini Noodles
Each of these vegetarian pasta recipes have more tips, tricks and storage info.
Vegetarian Pasta Dishes
Each of these dishes are naturally meatless, however they are still plenty filling! Not to mention they're flavorful and often packed with delicious vegetables. You won't even notice they don't have any meat!
Vegetarian Pasta Salads
Pasta salads are always great side dishes, and these ones are especially light and fresh. Enjoy them as a side, or as a nice lunch.
Make it Meatless
These recipes have chicken, beef, or pork listed in the ingredient list. But, you can easily just leave it out, or use a meat substitute to make these into delicious vegetarian pasta recipes.
I'm not a vegetarian so I don't know what products are the best out there. I imagine those who are vegetarians already know, so go ahead and use your favorite substitutes!