Key Lime Pie Bars are a favorite dessert in a bar!! They have a graham cracker crust and a delicious cream cheese and lime filling.
If you love Key Lim Pie, you will love it in Bar form or maybe Key Lime Cake! Key Lime Pie Bars are bright and delicious, and so easy to make.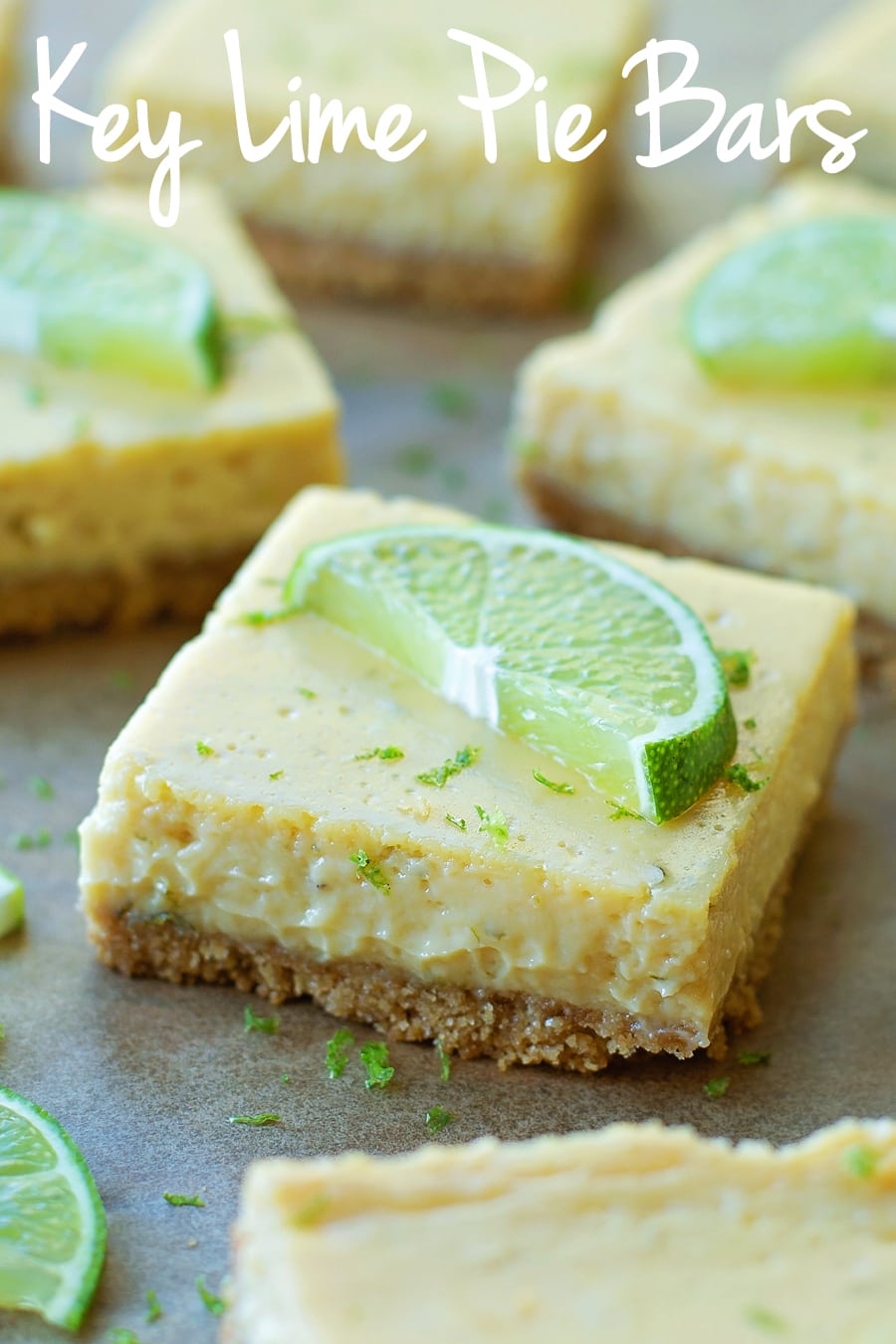 Summer time dessert
With summer on its way, I thought it would be the perfect time to share these refreshing key lime pie bars. They're everything you love about traditional key lime pie, with a delicious twist! Many of my posts here on Lil' Luna are recipes for cheesecake, this one is no different. What can I say? I'm kind of obsessed! This time I went easy on the cream cheese and only added a little, just enough to thicken the bars a bit and give them a little more creaminess and tang. Oh my goodness, they are absolutely divine. If I could, I would eat these ALL summer long!
They're super easy to make and only require 10 ingredients. Aside from the chilling, they take about 35 minutes to make, start to finish. Not too bad, right?! These delicious key lime pie bars need to go on your must-make list! They were a huge hit with my family, I know they'll get rave reviews from yours too!
This dessert really is the perfect treat to enjoy during the warm weather. The flavor of lime infused within the cheesecake/pie filling will hit the spot! We will definitely be bringing this to all of our summer events because we know it will be a hit. Be sure to give the recipe a try and let us know how it goes.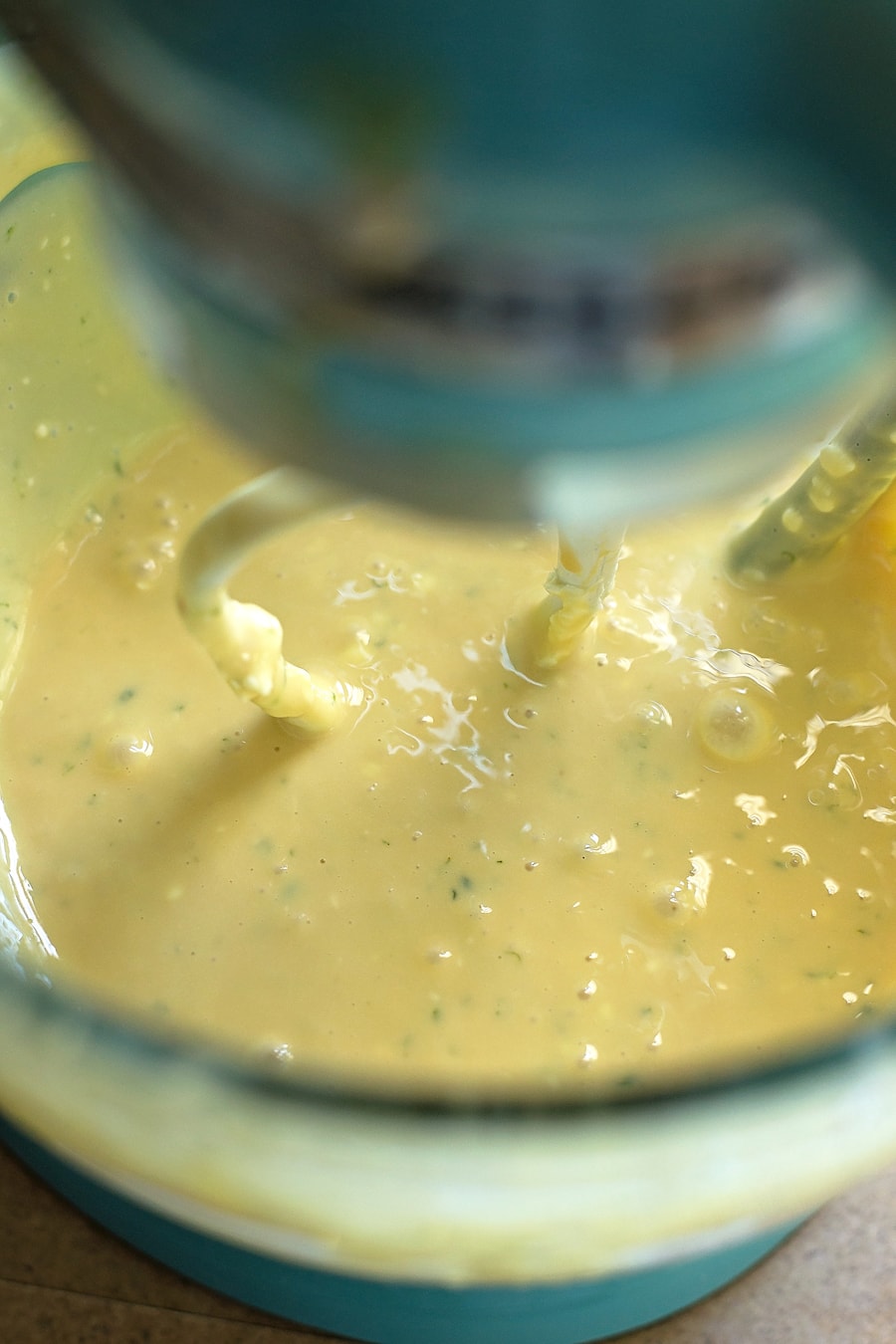 How to make Key Lime Pie Bars
PREP. Preheat oven to 350 degrees. Line a 9×9-inch pan with aluminum foil or parchment paper, set aside.
CRUST. In a food processor or in a large Ziploc bag with a rolling pin, crush the graham crackers until fine crumbs form.
BAKE. In a medium mixing bowl, combine the crumbs, sugar, salt and butter, mix to combine. Press the crumbs evenly into the bottom of the lined pan. Place in the oven and bake for 10 minutes.
FILLING. Meanwhile, in a large mixing bowl with a hand mixer or the bowl of a stand mixer, beat the cream cheese until smooth and creamy. Add the condensed milk and mix until combined. Then, add the egg yolks one at a time, mixing well after each addition followed by the lime zest, juice and vanilla extract, mix until combined.
BAKE. Pour the filling over the hot, baked crust. Return to the oven and bake for 15-18 minutes or until set. The top should not brown. Remove from the oven and chill in the refrigerator for 2-4 hours before serving. I prefer dense, cold bars, so I generally give them the full 4 hours, however, the pictures taken above were shot after 2 hours.
SERVE + STORE. Cut and serve, store in an airtight container in the refrigerator for up to 5 days.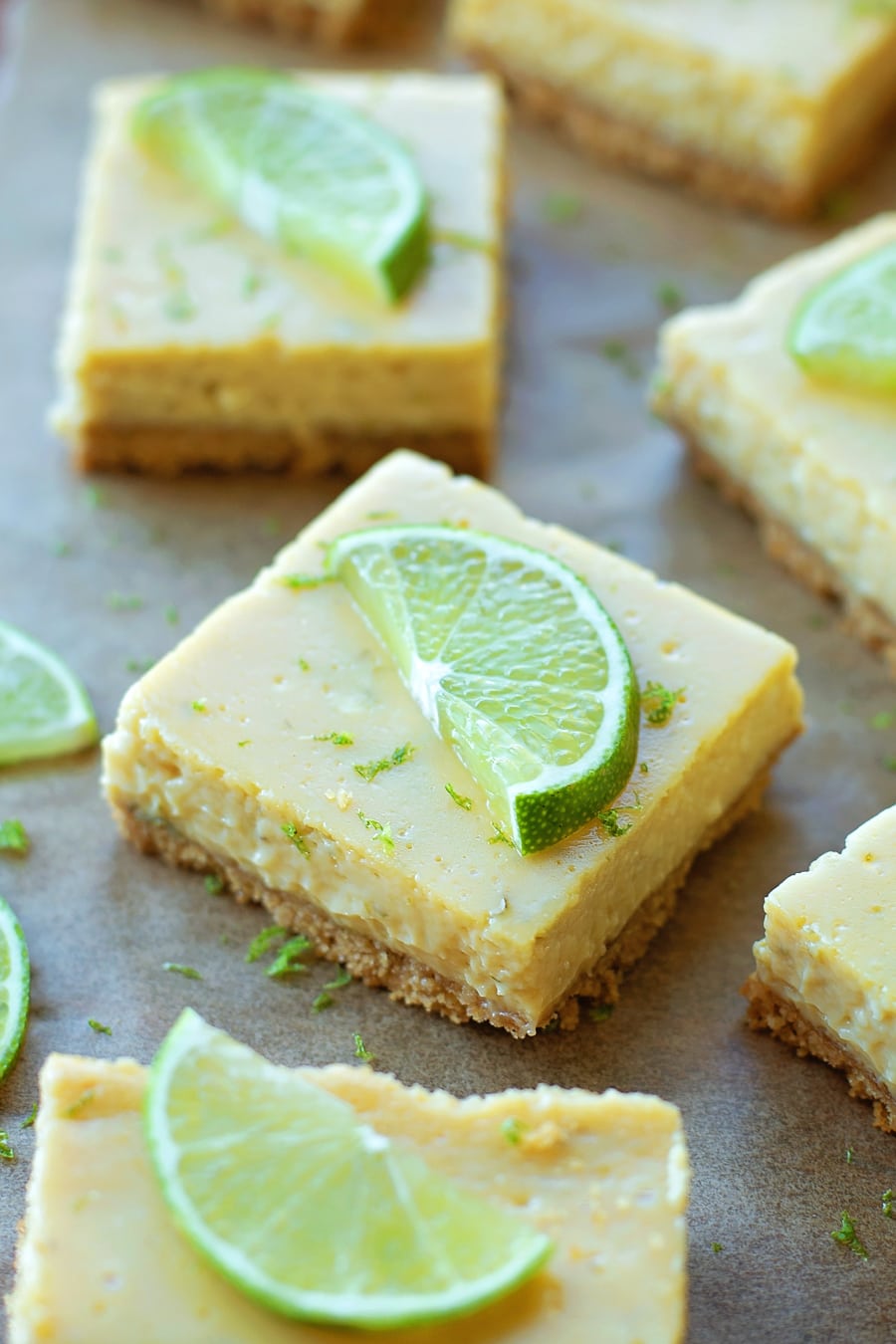 Tips, Variations + Storing Info
My favorite crust for these bars is to use graham crackers. However, for more crust options try:
Vanilla wafers
Ginger snaps
Shortbread cookies
A key lime has a unique flavor so I recommend trying to find Key Lime juice or even use fresh key limes. One fresh lime may yield 2 tbsp of juice so you will need a few key limes for these bars. If you cannot find Key Limes or Key lime juice you can make your own similar juice by combining 2 tbsp of lime juice with 1 tbsp of lemon juice.
Variations:
These key lime bars are delicious as is. Enhance the flavor and beautify them with an assortment of toppings!
Slice of lime
Lime zest
Whipped cream
Toasted coconut
STORE these key lime bars in an airtight container in the fridge for about 4 days.
Flash FREEZE the bars by placing them on a baking sheet and putting them in the freezer. After a few hours wrap each bar with plastic wrap and place them in an airtight container or Ziploc bag. Freeze for up to 3 months.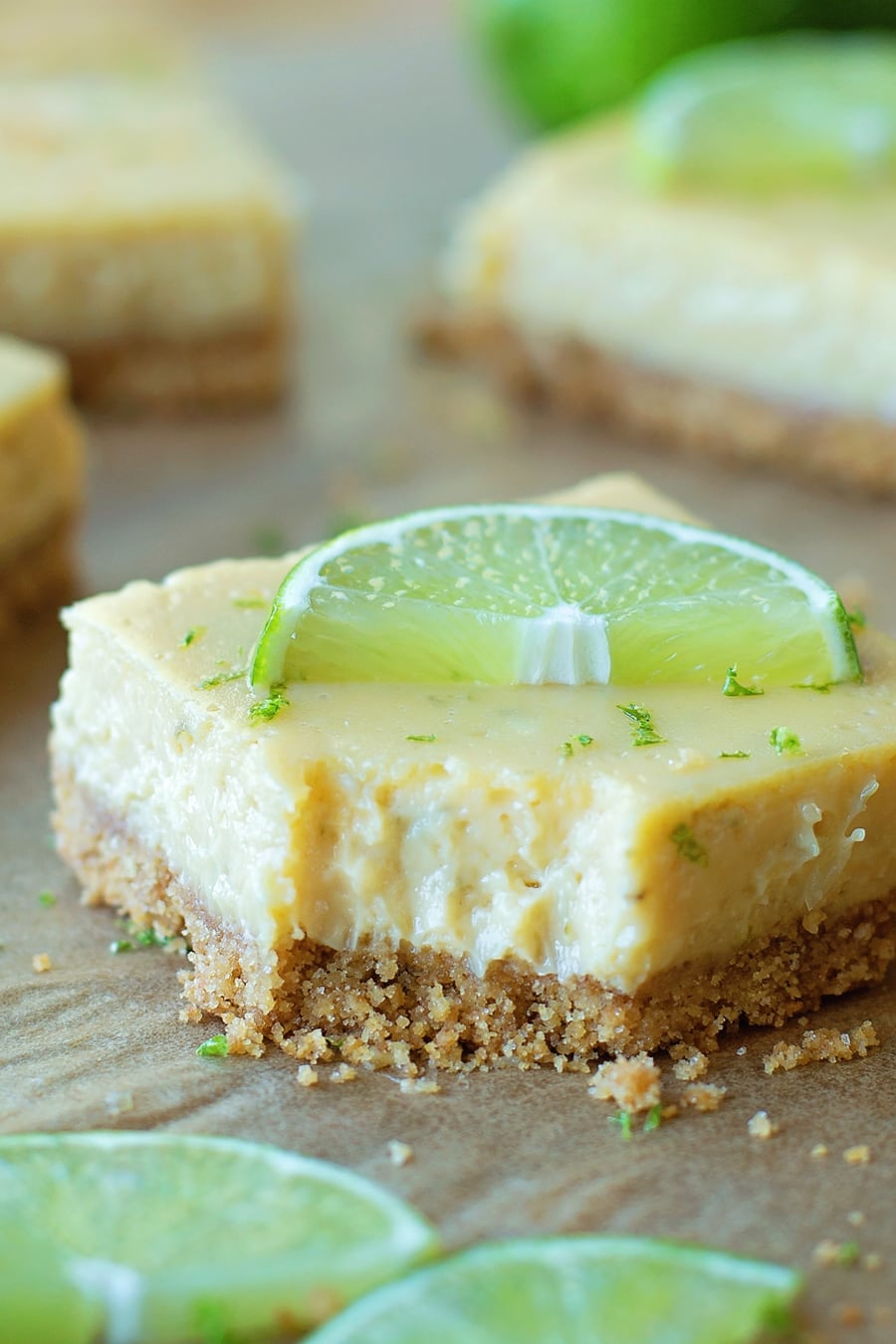 For more lime treats, check out:
For more recipes head on over to Life Made Simple!