Stuffing, turkey, and mashed potatoes come together to make this hearty Thanksgiving Leftover Casserole. It's the best way to enjoy Turkey Day leftovers!
This dish is a layered combination of turkey, stuffing, and (of course) mashed potatoes! Hard to believe, but it's just as good as Thanksgiving dinner the first time around, if not better.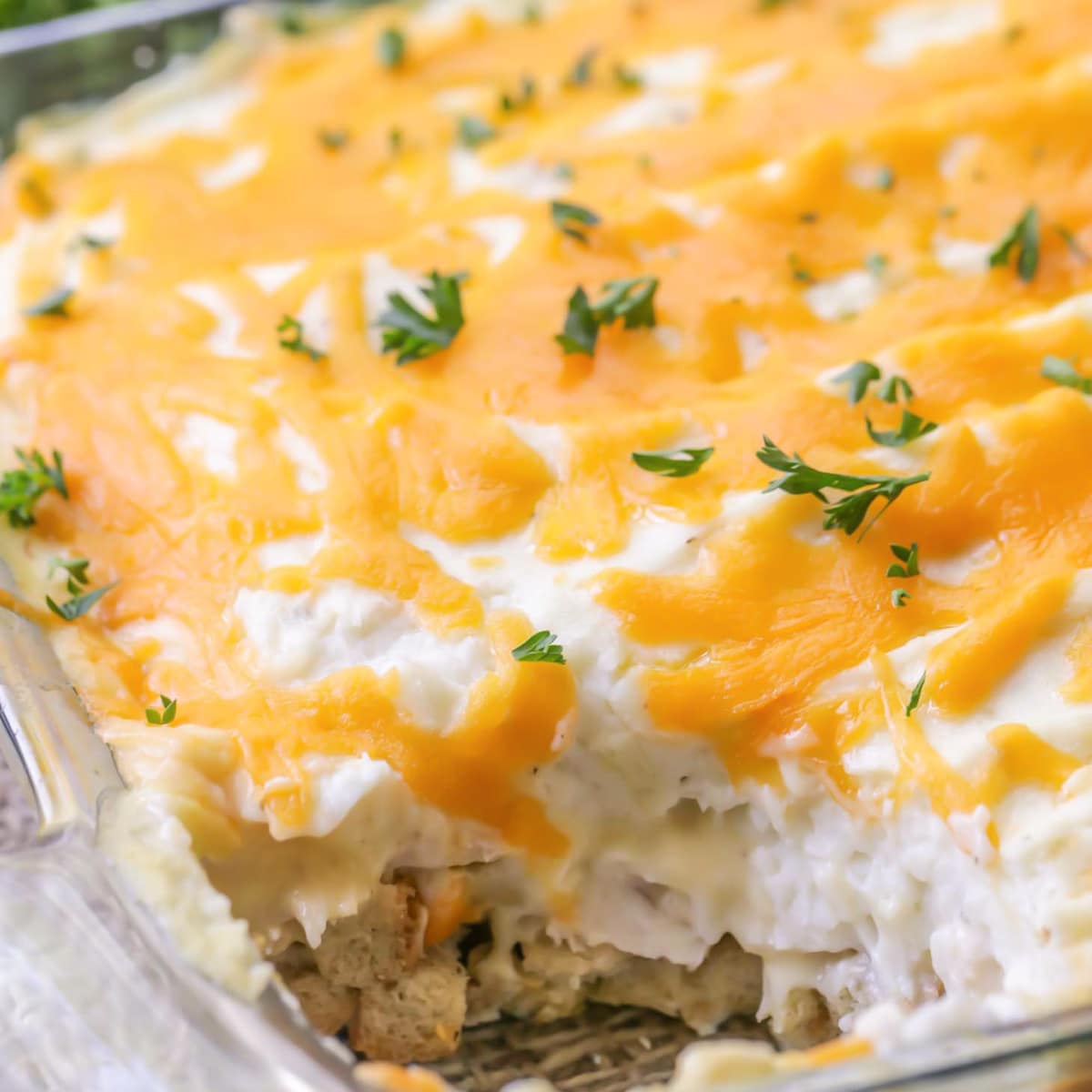 Leftover Problems = Solved!
There is nothing better than gathering together with family and friends and eating delicious food during the holidays!
And as much as we stuff our faces on Thanksgiving, we ALWAYS have leftovers, and sometimes it's hard to use them all up without letting them go to waste. This casserole is the perfect solution!
We've listed the full instructions if you're making everything from scratch OR you can use all of the previous days' leftovers.
This specific casserole is filled with stuffing, turkey, and mashed potatoes – all the fixings from the day before! Easy, right?! Everyone needs an easy meal after all the work of Thanksgiving.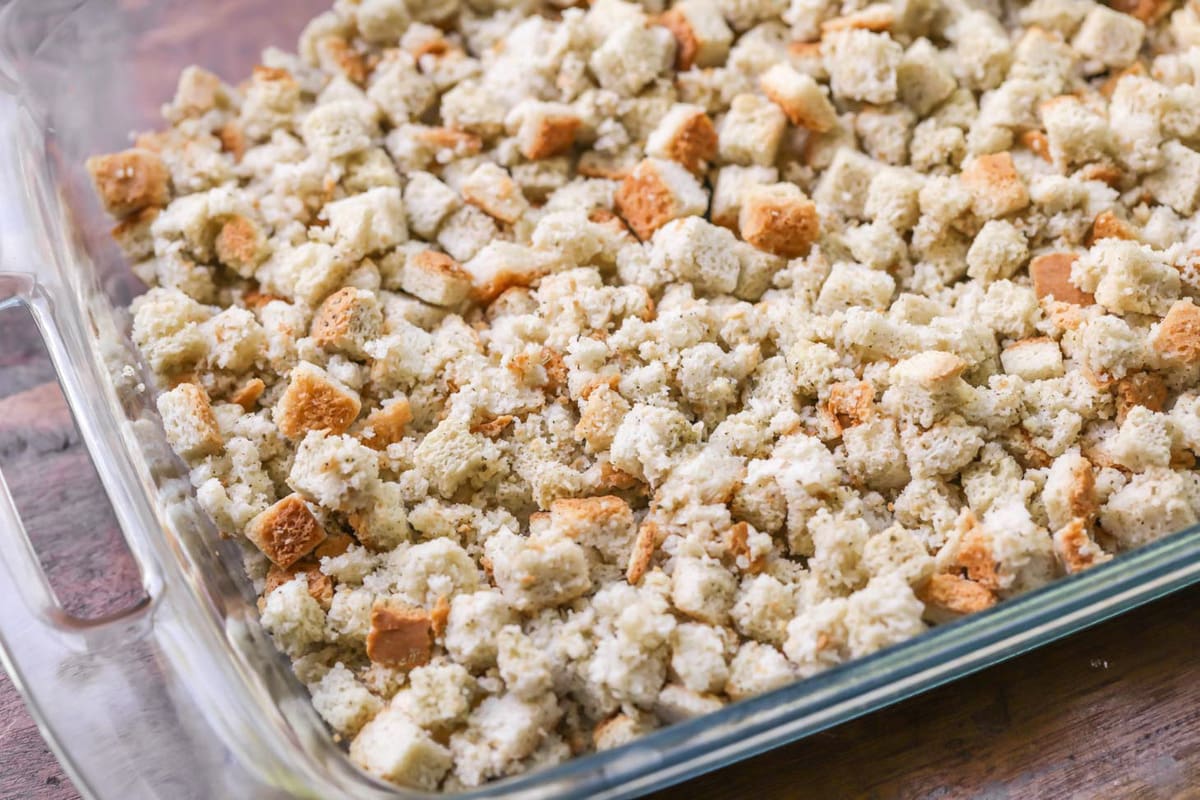 Layering Thanksgiving Casserole
Again, the recipe contains the instructions to make the stuffing and potatoes if you're starting from scratch. But if you're using your leftovers from Turkey Day, it's as easy as mixing a couple ingredients together and assembling them in the following layers:
Turkey (mixed with cream of chicken soup + sour cream)
Cheese
What to do with leftover green bean casserole, cranberry sauce, or gravy? You can drizzle the gravy over the stuffing or turkey layer before baking it and get some more of that flavor incorporated. Then you can also do a layer of green bean casserole. If you still have some cranberry sauce you can serve the casserole with cranberry sauce as a "dipping sauce".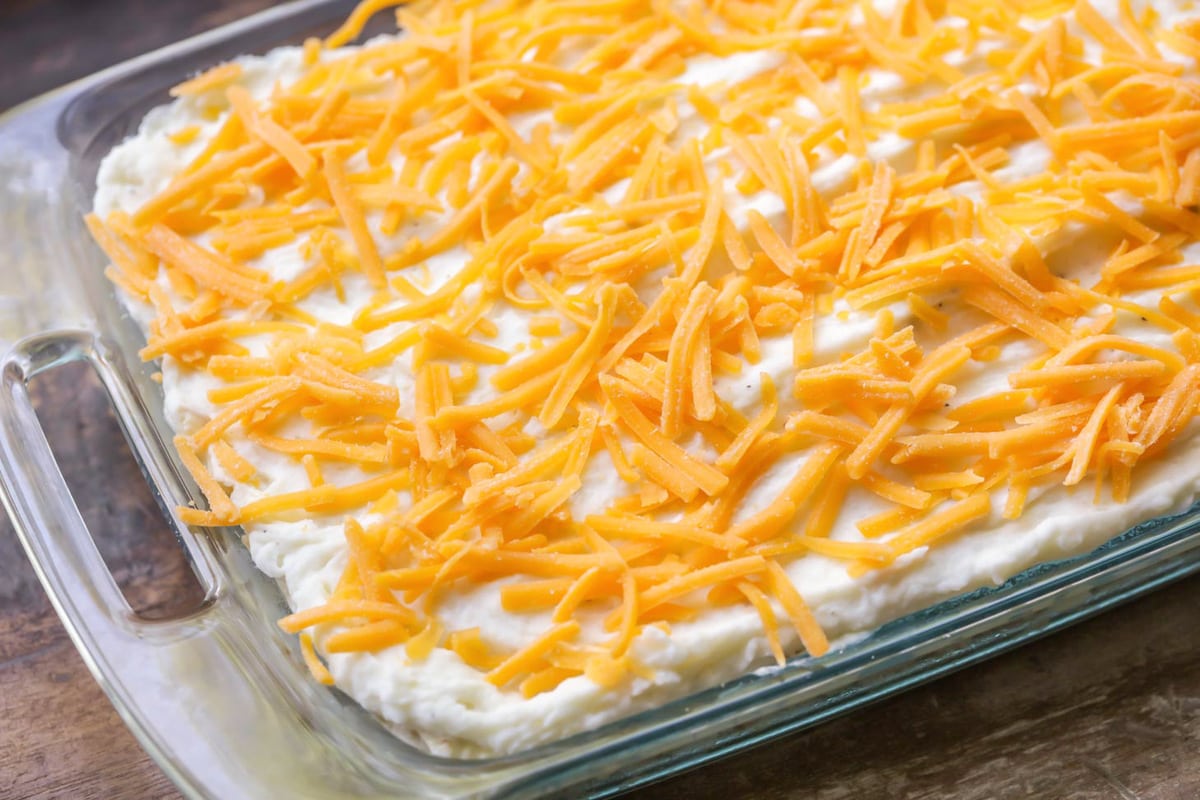 How to Store
If you have leftovers, divide them into individual serving containers, STORE in the fridge for 3-5 days.
You can also store in the FREEZER for up to 1 month.
REHEAT in the microwave until heated through.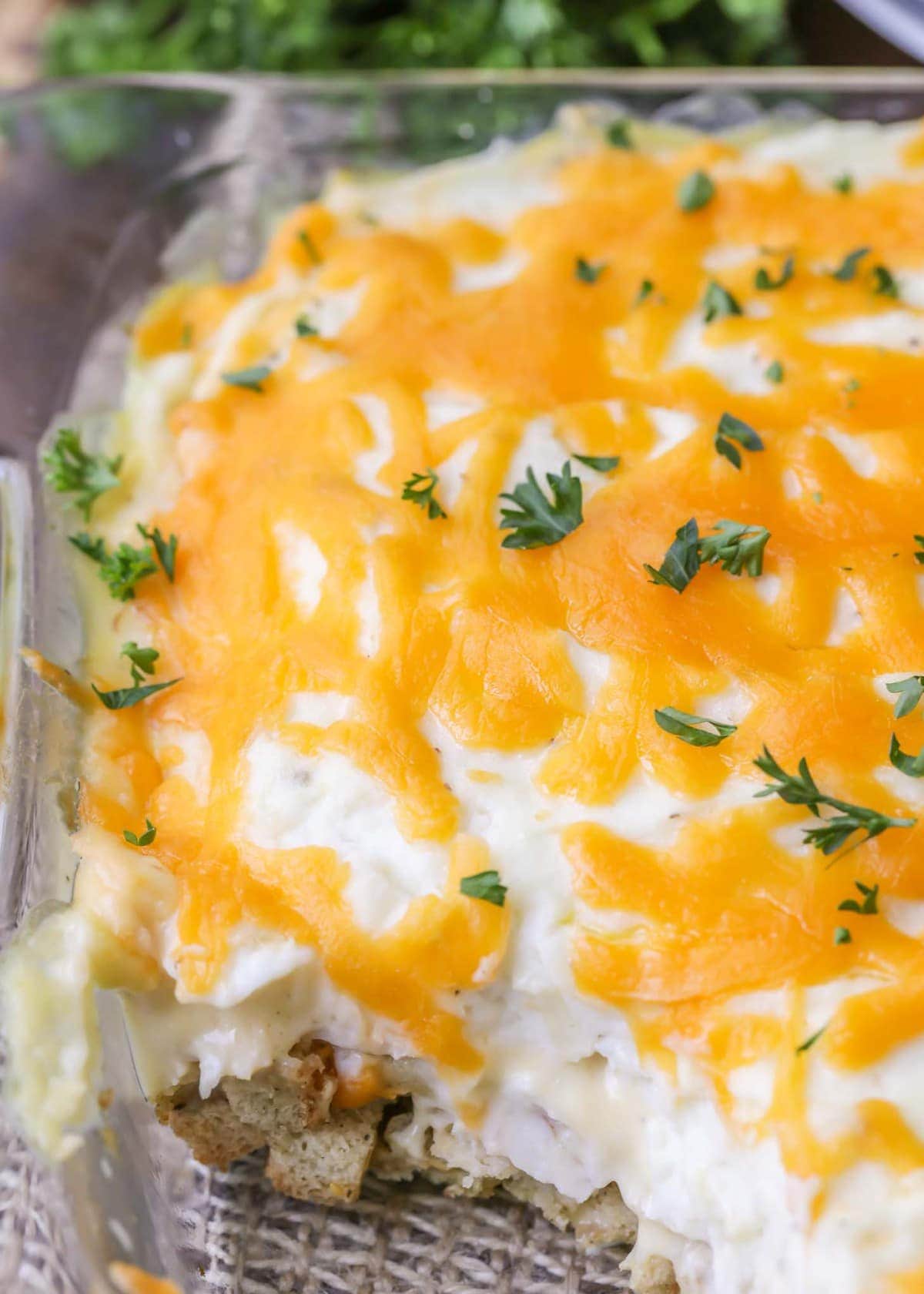 For more Casserole recipes, check out:
Thanksgiving Leftover Casserole Recipe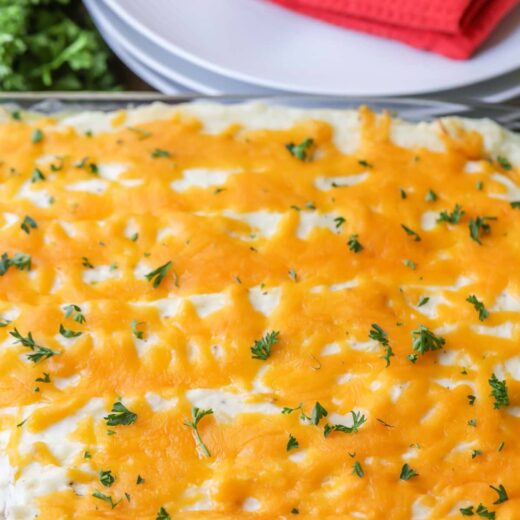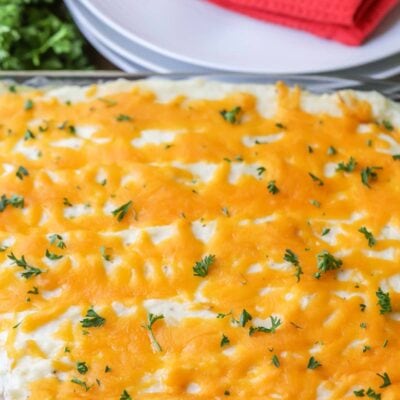 Stuffing, turkey, and mashed potatoes come together to make this hearty Thanksgiving Leftover Casserole. It's the best way to enjoy Turkey Day leftovers!
Ingredients
6

medium

potatoes

peeled and cut into chunks

6

cups

unseasoned stuffing cubes

1

tsp

poultry seasoning

1/4

tsp

rubbed sage

1

cup

chicken broth

4

cups

cooked turkey

cubed

2

cans

10.75 oz condensed cream of chicken soup, undiluted

1

tsp

garlic powder

3/4

cup

sour cream, divided

4

oz

cream cheese shoftened

1/2

tsp

pepper

1/4

tsp

salt

1-1 1/2

cups

shredded cheddar cheese
Instructions
Place potatoes in a large pot and cover with water. Bring to a boil, reduce heat and cook for an additional 12-15 minutes (or until tender).

While potatoes are cooking, combine stuffing cubes, poultry seasoning and sage in a large bowl. Stir in broth and pour into a greased 9×13 baking dish.

In another large bowl, combine the turkey, soup, garlic powder and ¼ cup sour cream. Spoon over stuffing mixture.

Drain potatoes and mash in a large bowl. Beat in the cream cheese, pepper, salt and remaining sour cream, and Spread over turkey mixture.

Sprinkle with cheese and bake for 30-35 minutes at 350. ENJOY!
Adapted from Taste of Home.