Save yourself some time, money and stress by using this FREE Meal Plan that is full of amazing recipes. Each plan includes 5 dinner ideas, 2 side dishes, 1 dessert and a shopping list making meal planning easier than ever!!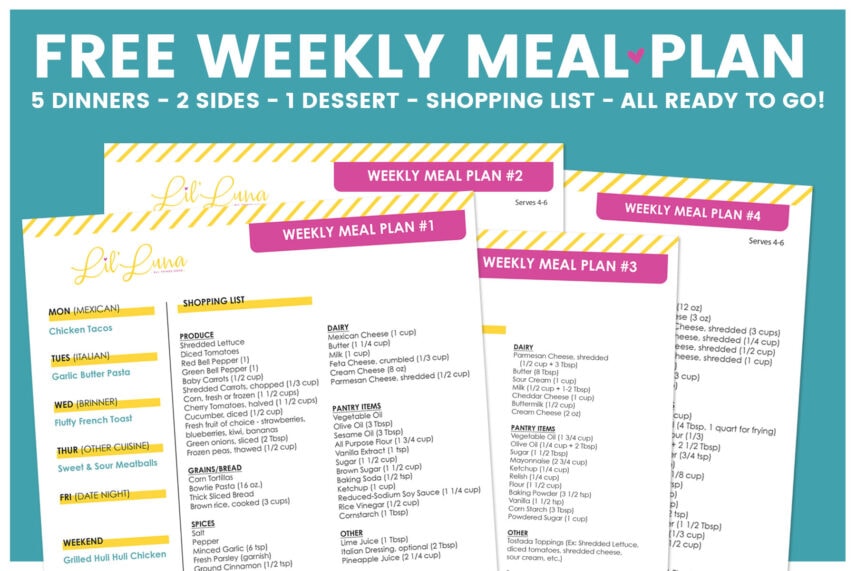 WEEKLY MEAL PLAN #16
Each week, I share with you a FREE meal plan that consists of 5 dinner ideas (Monday-Thursday plus one Weekend meal), 2 side dishes, and 1 dessert!
Included is a grocery list with EVERY ingredient you need for all the items on the meal plan.
This is meant to help simplify menu planning, shopping, and cooking so you can more easily enjoy meals with your family throughout the week!
TIP OF THE WEEK
Guacamole is a side this week! It is so tasty and colorful …. until it comes time to store it. Anyone else feel me? Here are a few tips to help keep your guac fresh and not turn brown so quickly:
Use fresh, barely ripe avocados so they last longer.
Press guac into a bowl so it's flat and level. Place a piece of plastic wrap on top and press the edges of the plastic along the sides of the bowl. Cover.
Some people even like to add a thin layer of water, lime juice or sour cream on top. Pour off excess liquid or scrape off cream before serving.
BENEFITS OF MEAL PLANNING
There's nothing worse than the dread every time a family members asks, "What's for dinner??" And your answer is "I have no clue." Having a meal plan for the week eliminates that completely, which is the number one benefit in my book!
Besides having a game plan in place, there are several other benefits of meal planning, including:
Cost: When you have a plan set in place, and a specific list of groceries, you eliminate cost wasted on impulse items or produce that never gets used.
Decrease Waste: No wasted money, and no wasted food! Having a set grocery list will help to avoid both of those issues.
Variety: Our meal plans specifically include a lot of variety, with Mexican, Italian, Breakfast for Dinner, and so much more! You can expose your family's palates to all kinds of meals.
No Indecision: Did you know there's such thing as "indecision fatigue"? The idea is that when you can't make a decision on something (like what to make for dinner) it actually makes you mentally fatigued. When dinners are already planned out, though, you avoid indecision completely!
Health: When you plan for/anticipate making well-rounded meals, you're much more likely to actually make them rather than defaulting to convenient boxed meals, or unhealthy fast food!
As you can see, there are so many benefits to meal planning!
And if you want to create your own menu, be sure to check out all our recipes and visit our recipe pages, including: Main Dish, Side Dishes, Desserts, Appetizers and Breakfast!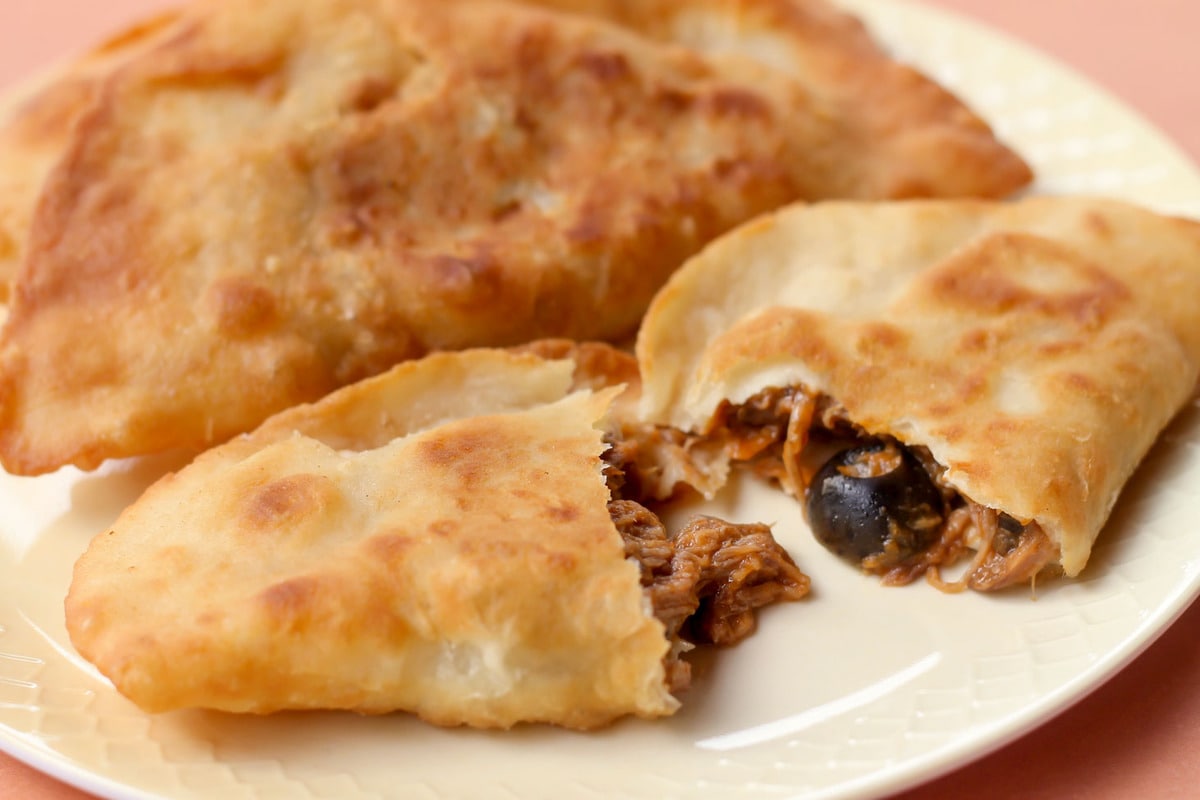 Our favorite Mexican dish – Beef Empanadas in Red Chili sauce. This crispy, airy taco made from dough and filled with red chile sauce, shredded beef, and olives is one of our favorite Mexican recipes!
If I ever have any leftover Pot Roast, I'll sometimes freeze it for when I make these empanadas down the road! It makes it super easy!
Also, this week is the week before Halloween! Make your guacamole side fun and festive with this Pumpkin Guacamole (one of our sides on the plan this week)!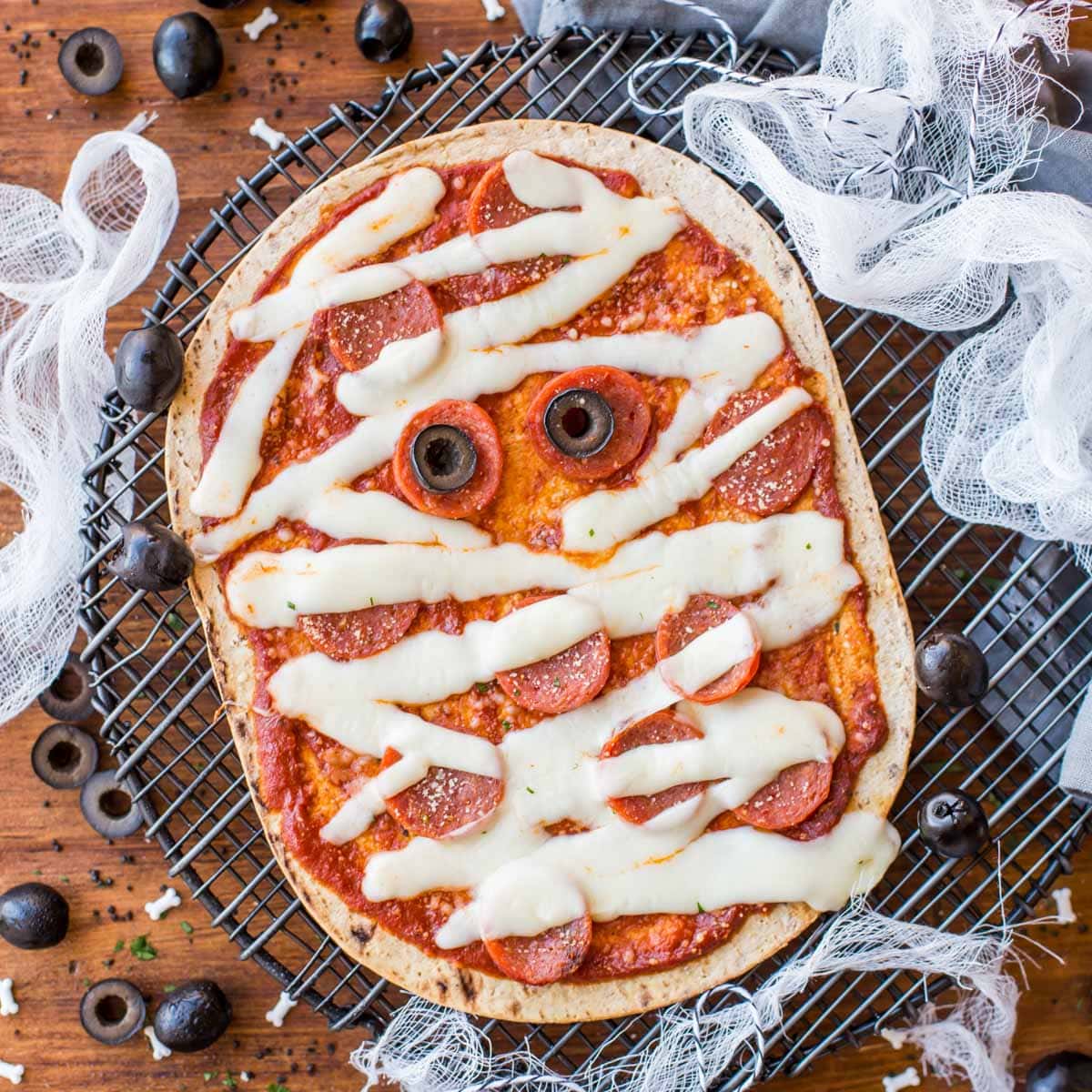 Halloween Flatbread Pizza is EASY, kid-friendly, and perfect for Halloween! They take 10 minutes to make and are completely customizable!!
You can also do this with our classic Pepperoni Pizza if you want a more traditional crust with your spooky pizza!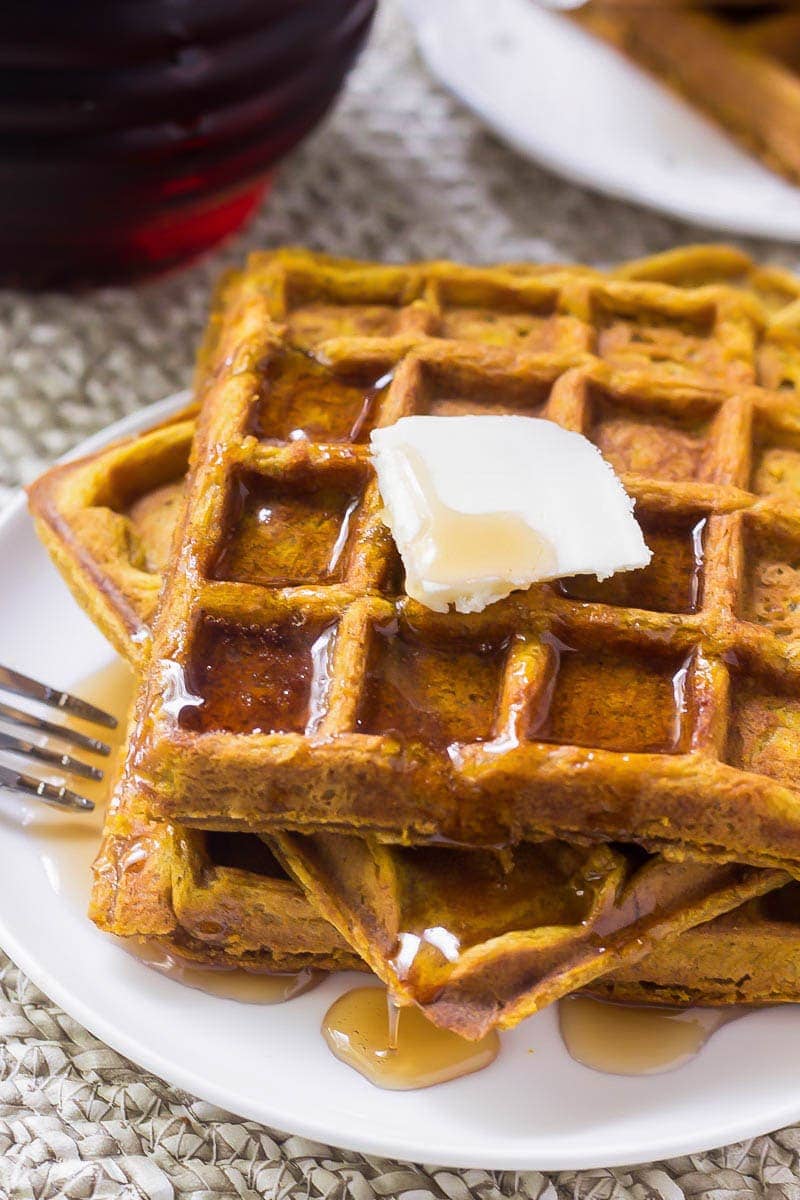 With pumpkin puree, seasonal spices, and brown sugar for a hint of caramel, these are the most flavorful and fluffy waffles! Serve your pumpkin waffles with syrup or a scoop of vanilla ice cream for a delicious treat.
If you don't have a waffle maker but want a pumpkin flavored breakfast, you can also try Pumpkin Pancakes, Pumpkin French Toast Sticks, or Pumpkin Cinnamon Roll Bites.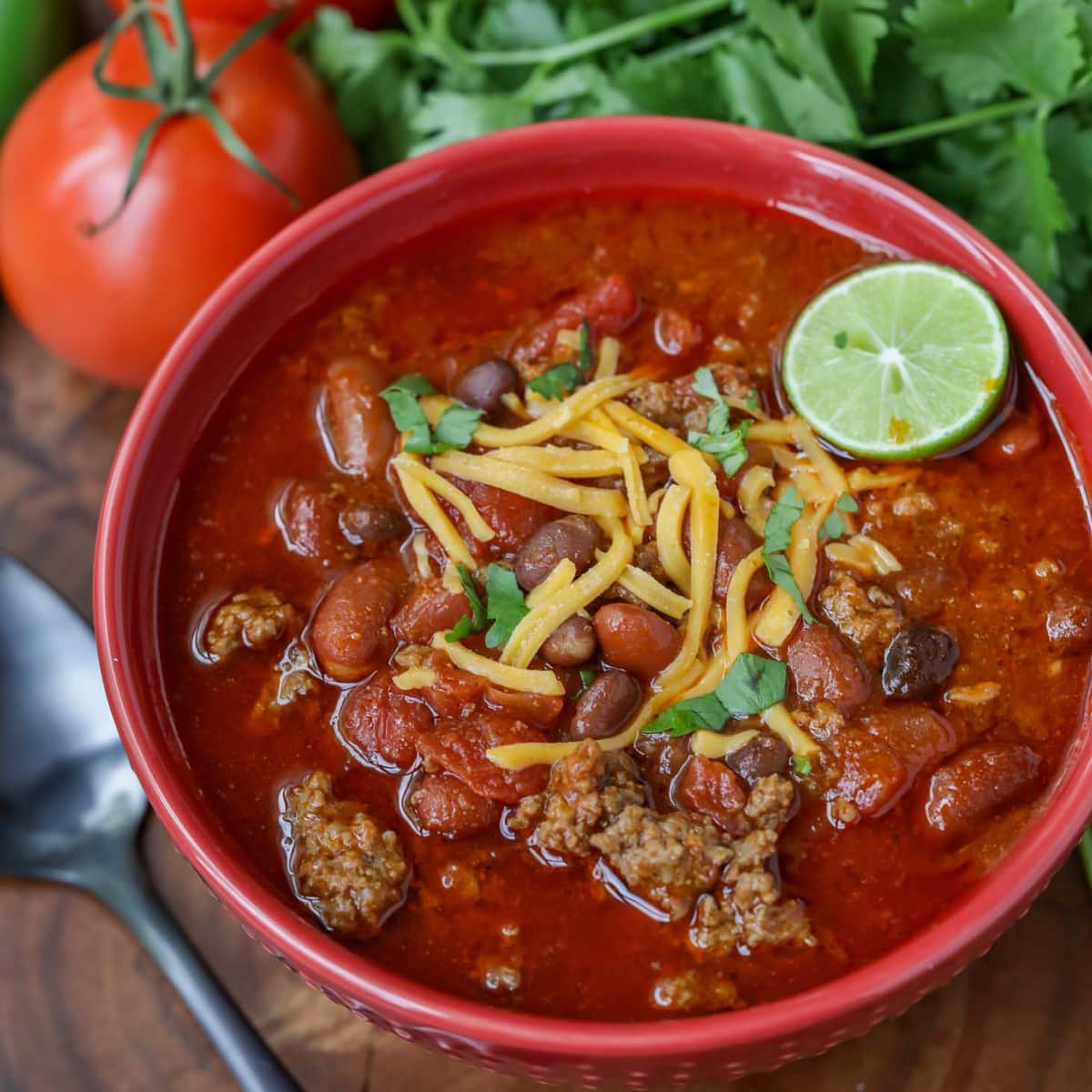 You're going to fall hard for this spicy and hearty homemade beef chili. This chili recipe is not only simple, but is flavorful and filled with ground beef, tomatoes, beans, spices and all the toppings making it an award winning chili recipe.
You can't have chili without corn bread! This week we have Sour Cream Cornbread on the meal plan especially for this dish.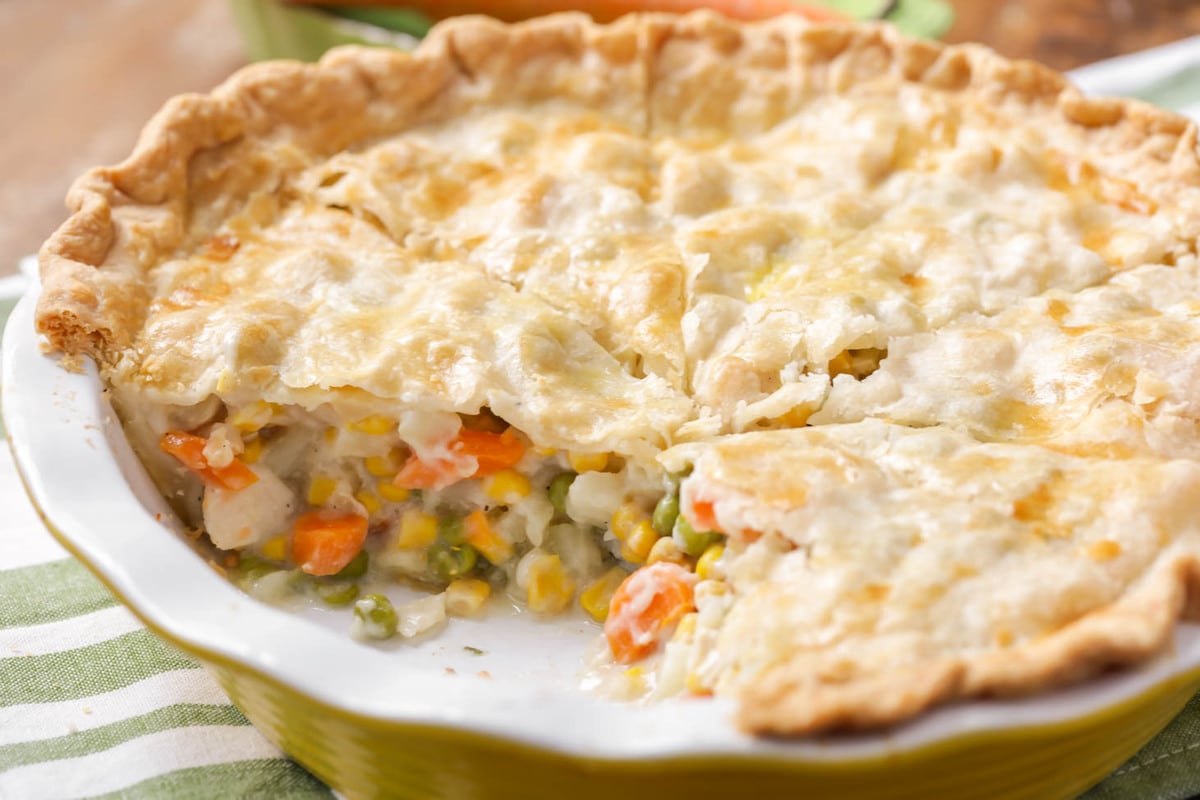 This chicken pot pie is the definition of comfort food! It's warm, rich with flavor, full of veggies, and has the best flaky crust.
This is a well rounded meal all on its own with vegetables, protein, and big hearty flavor. If you need a quicker and easier version this week, you can try our Easy Chicken Pot Pie – they use almost the same ingredients!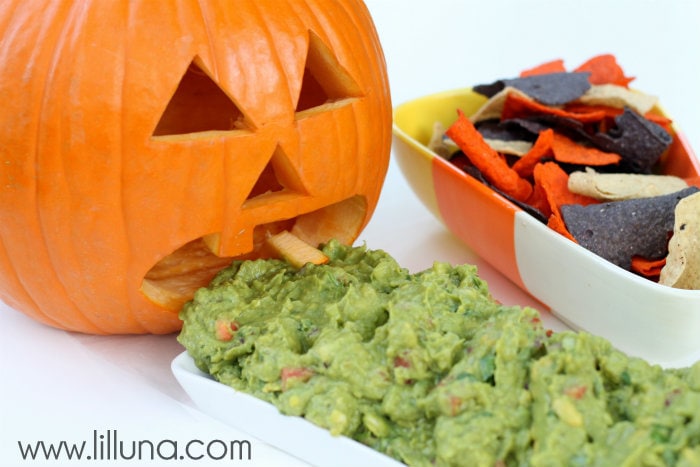 Our Top Two Choices
Barfing Pumpkin Guacamole is SO easy to make and tastes delicious. It is perfect for any Halloween celebration!
Tip: There isn't actually pumpkin in the guacamole. It's basically our favorite guacamole in a long serving dish in front of a jack o'lantern. 😉 You could use any chunky dip you like!
---
Sour Cream Cornbread is the perfect accompaniment to your favorite bowl of chili. It's creamy, tender and oh so delicious.
We have lots of other cornbread recipes you may like to try including Mexican Cornbread, Cornbread Muffins, and Sweet Cornbread.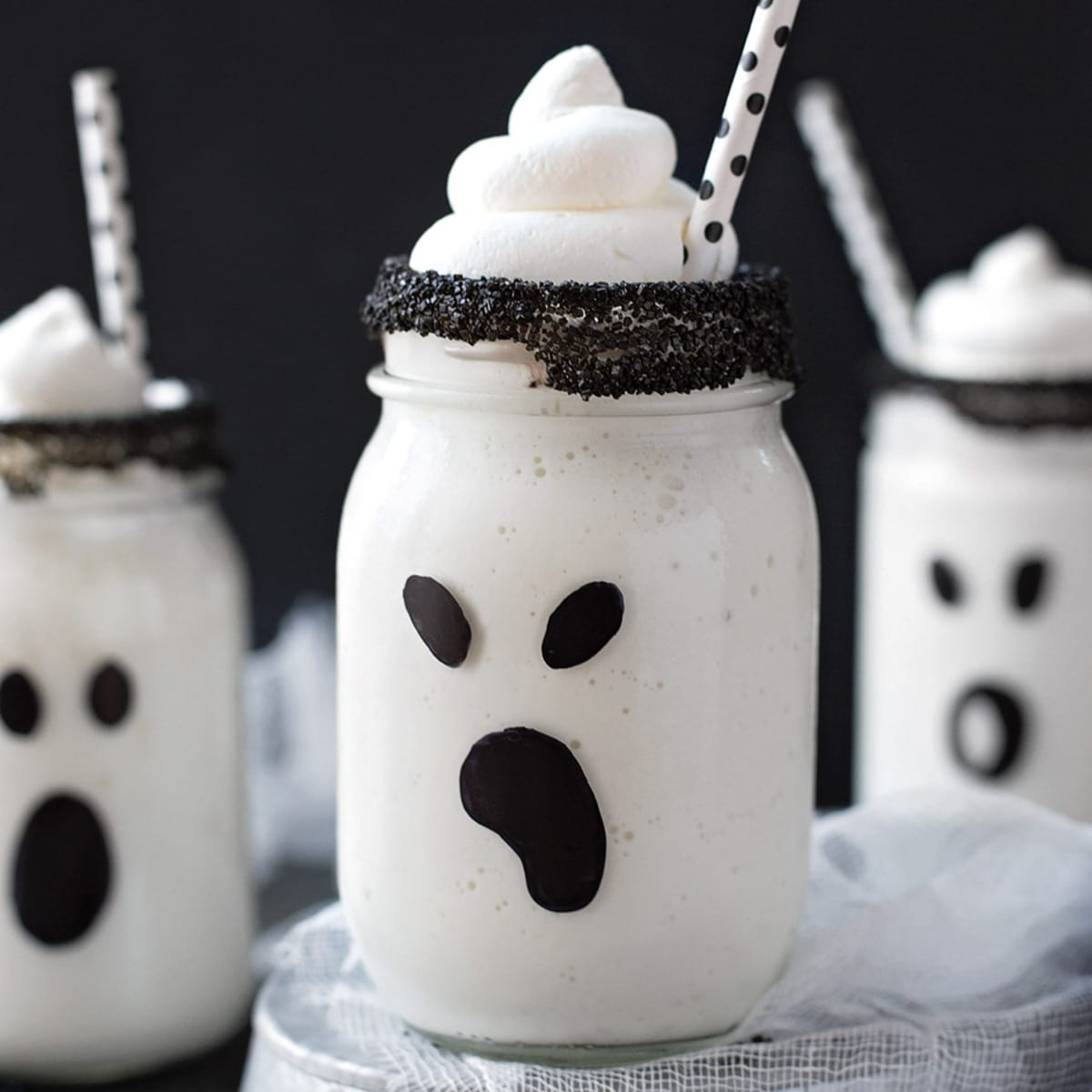 Boo-nilla Ghost Milkshakes are delicious vanilla treats turned into adorable ghosts that are perfect for Halloween!
For more of our favorite spooky themed treats, try:
---
Click the link below to download this week's FREE Meal Plan!
And remember – if you want to create your own menu, be sure to check out all our recipes and visit our recipe pages, including: Main Dish, Side Dishes, Desserts, Appetizers and Breakfast!
CLICK HERE TO DOWNLOAD THE PDF!