Save yourself some time, money and stress by using this FREE Meal Plan that is full of amazing recipes. Each plan includes 5 dinner ideas, 2 side dishes, 1 dessert and a shopping list making meal planning easier than ever!!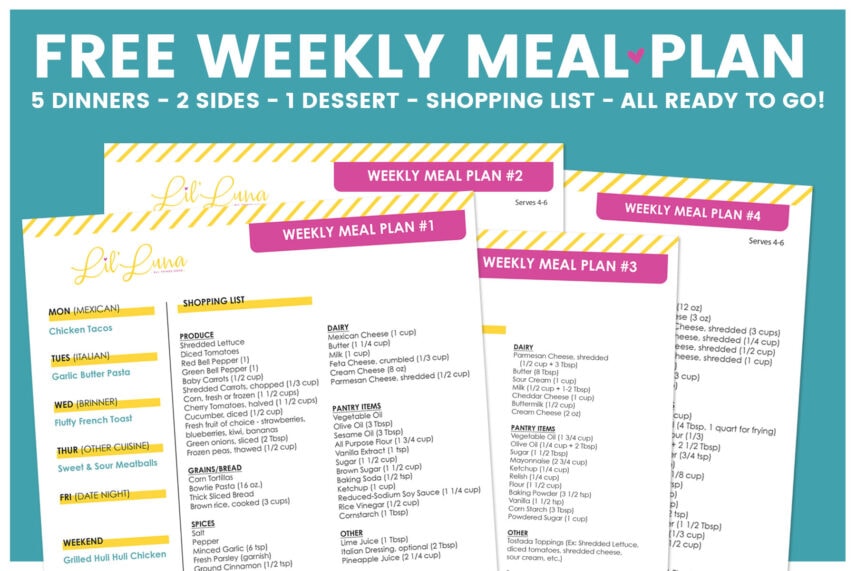 WEEKLY MEAL PLAN #19
Each week, I share with you a FREE meal plan that consists of 5 dinner ideas (Monday-Thursday plus one Weekend meal), 2 side dishes, and 1 dessert!
Included is a grocery list with EVERY ingredient you need for all the items on the meal plan.
This is meant to help simplify menu planning, shopping, and cooking so you can more easily enjoy meals with your family throughout the week!
TIP OF THE WEEK
Have you had Indian Fry Bread before? Maybe you've heard them called "Navajo Tacos", "Indian Bread" or "Pop-Overs."
We love these served with ground beef and beans, topped with lettuce, tomatoes and sour cream.
You can also turn them into a sweet treat by pouring honey over the top or dusting with powdered sugar. Mmmm!
BENEFITS OF MEAL PLANNING
There's nothing worse than the dread every time a family members asks, "What's for dinner??" And your answer is "I have no clue." Having a meal plan for the week eliminates that completely, which is the number one benefit in my book!
Besides having a game plan in place, there are several other benefits of meal planning, including:
Cost: When you have a plan set in place, and a specific list of groceries, you eliminate cost wasted on impulse items or produce that never gets used.
Decrease Waste: No wasted money, and no wasted food! Having a set grocery list will help to avoid both of those issues.
Variety: Our meal plans specifically include a lot of variety, with Mexican, Italian, Breakfast for Dinner, and so much more! You can expose your family's palates to all kinds of meals.
No Indecision: Did you know there's such thing as "indecision fatigue"? The idea is that when you can't make a decision on something (like what to make for dinner) it actually makes you mentally fatigued. When dinners are already planned out, though, you avoid indecision completely!
Health: When you plan for/anticipate making well-rounded meals, you're much more likely to actually make them rather than defaulting to convenient boxed meals, or unhealthy fast food!
As you can see, there are so many benefits to meal planning!
And if you want to create your own menu, be sure to check out all our recipes and visit our recipe pages, including: Main Dish, Side Dishes, Desserts, Appetizers and Breakfast!
---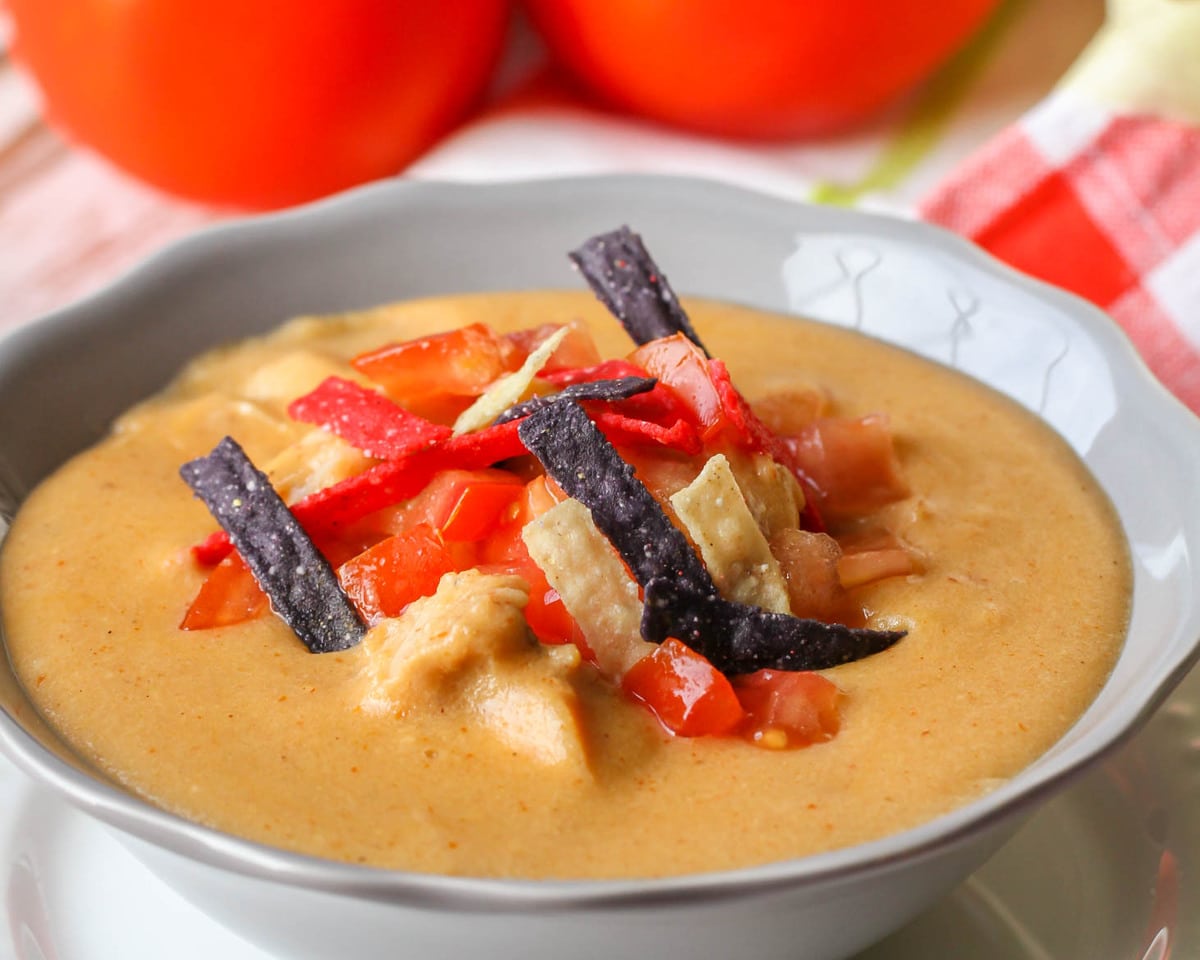 This Copycat Chili's Chicken Enchilada Soup tastes just like the restaurant's version. It is filled with chicken, tomatoes, cheese and red enchilada sauce and is so flavorful and delicious!
Sometimes I like to make homemade tortilla strips (instructions found here) to put on top of this chicken enchilada soup. All you need is corn tortillas!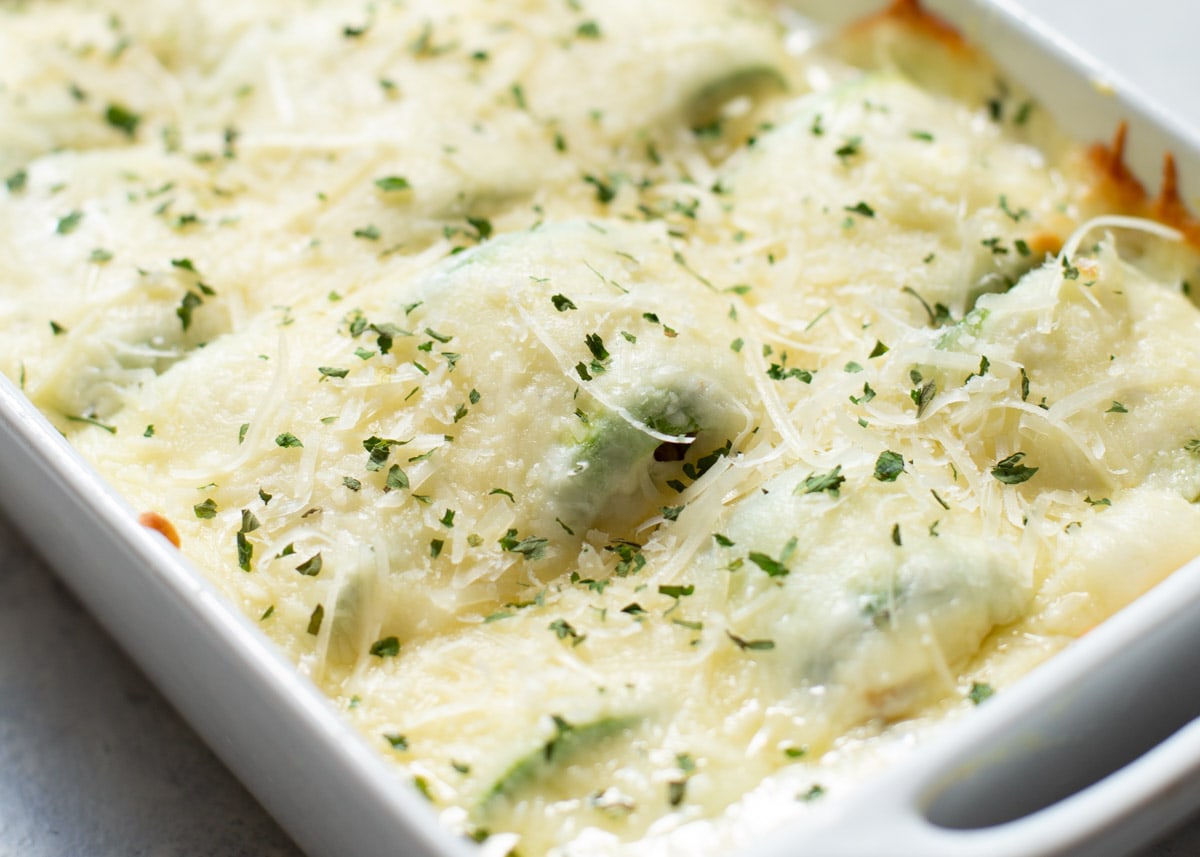 Zucchini Chicken Alfredo Roll Ups are cheesy & comforting. This easy dish only needs six ingredients & takes only 30 minutes to make!
To make this recipe extra quick, I like to use rotisserie chicken, or precooked shredded chicken. I'll usually cook up a batch of chicken, shred it, and keep it in the freezer for recipes like this!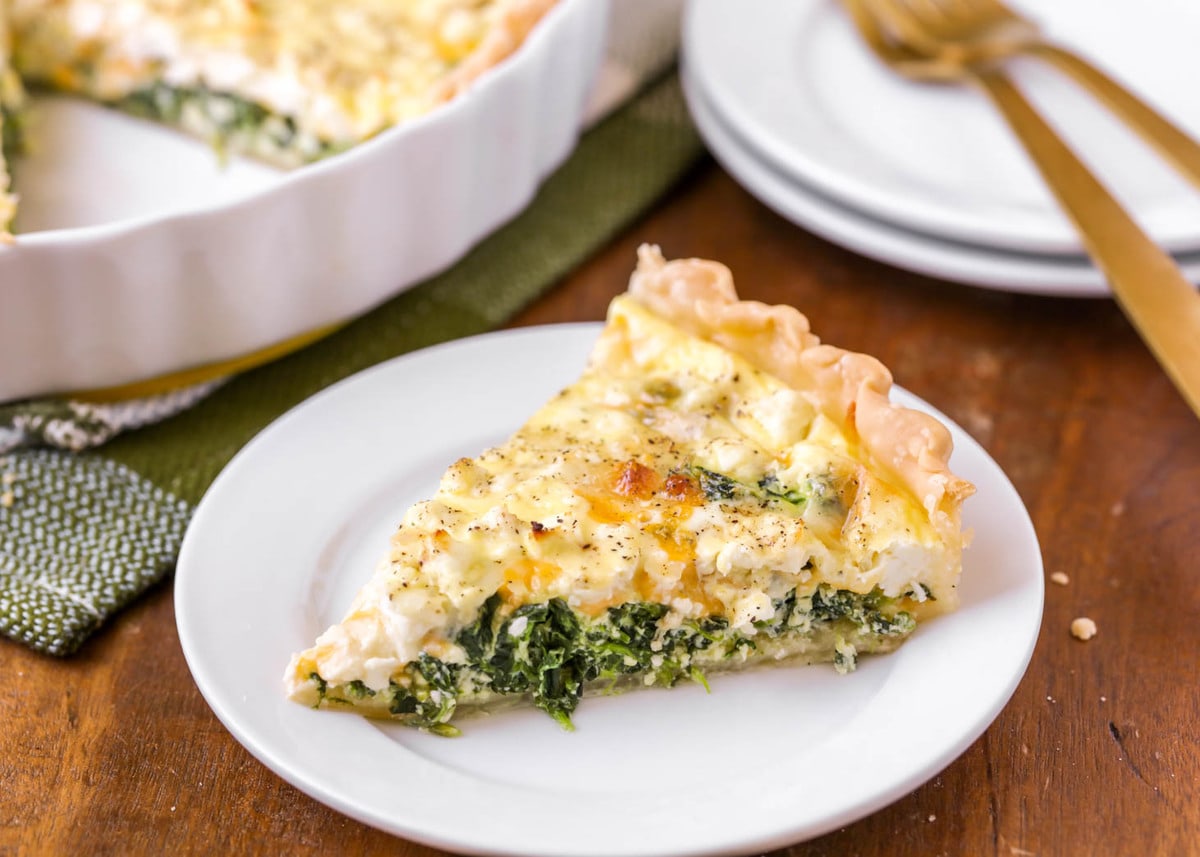 Hot and cheesy spinach quiche with a buttery crust is the perfect start to your morning. This is a wonderful breakfast dish for any sized crowd. Everyone will love it!
If you like quiche but aren't a fan of spinach, you could swap it for one of our other favorite quiches—like asparagus, broccoli, or a classic ham and cheese quiche!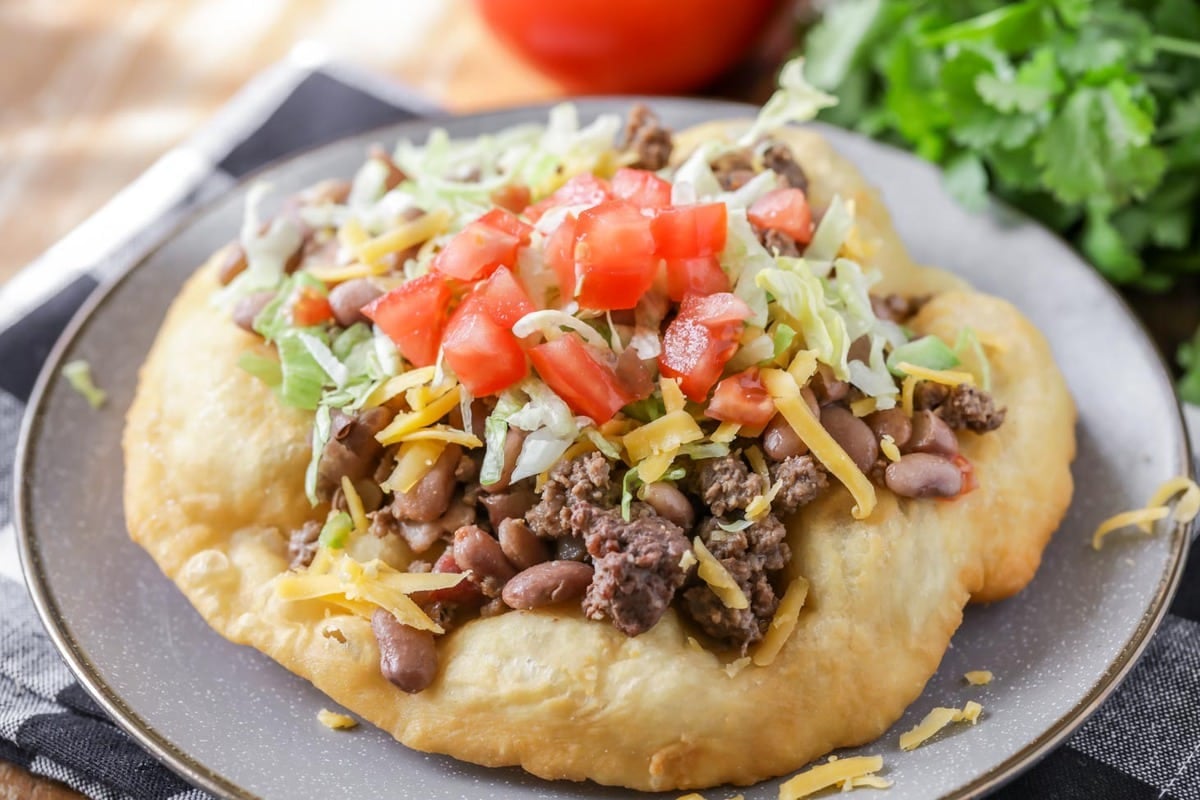 Delicious Homemade Fry Bread—aka "Navajo Tacos" or "Indian Bread"—pillows of dough, fried until crispy on the outside and soft on the inside. Make it a meal by adding sweet or savory toppings!
Our favorite savory toppings are ground beef with a little taco seasoning, and our favorite taco toppings.
But if we're feeling something sweet, we like to lather on some cinnamon butter, or honey and powdered sugar!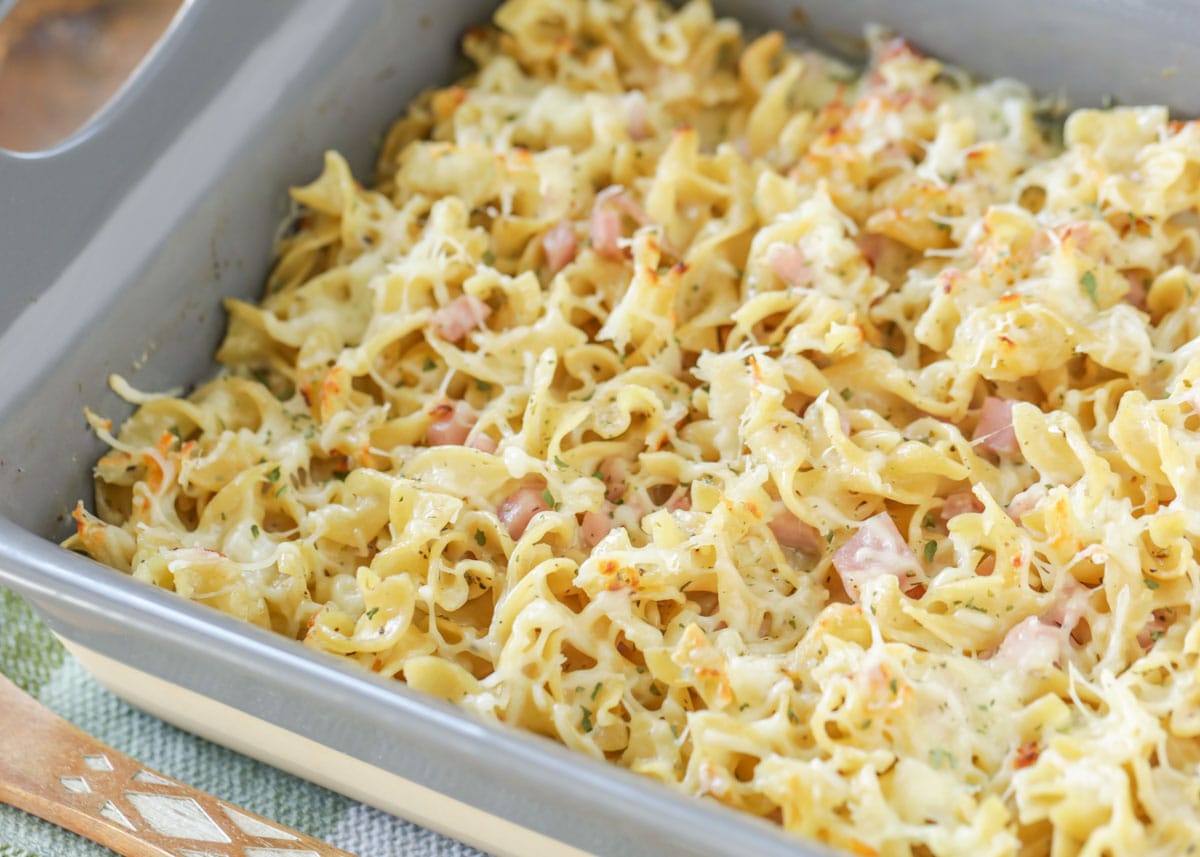 Macaroni and Cheese with ham smothers noodles and ham in heavy cream and 3 kinds of cheeses. It's a recipe everyone will love!
This is the perfect dish to serve Roasted Broccoli (one of the sides of the week) with. It will really round out the meal!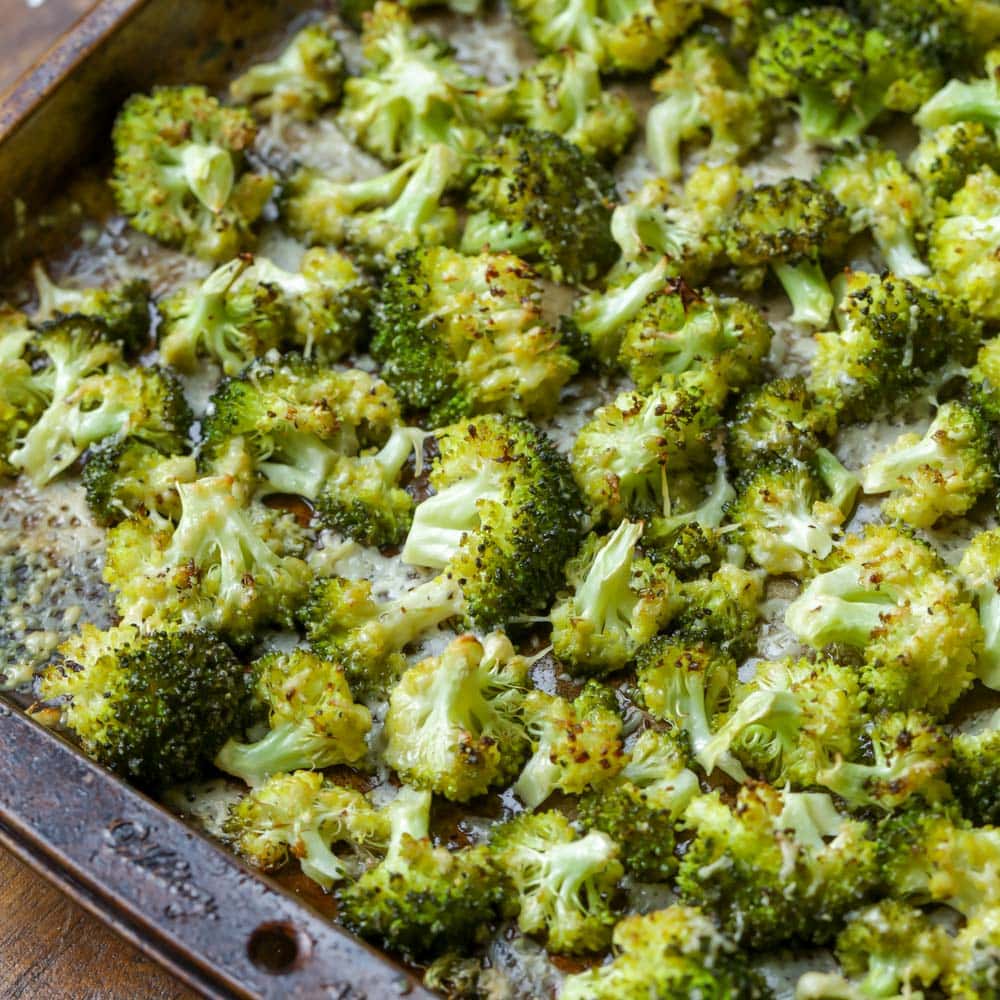 Our top two choices
Delicious, tender Roasted Broccoli coated in olive oil and lemon juice and drizzled in Parmesan cheese. We love this recipe, especially because it so simple!
Serve the roasted broccoli over the weekend alongside your Macaroni and Cheese with Ham.
---
These Cinnamon Sugar Pumpkin Muffins are so moist and full of cinnamon, sugar, and pumpkin. Top them with cinnamon sugar, or with a delicious cinnamon buttercream spread! They really are the BEST pumpkin muffins!
Muffins are a brunch-y staple that would make a wonderful companion to the Spinach Quiche! Of course, you can always whip up these muffins at the beginning of the week and enjoy them as a snack all week long.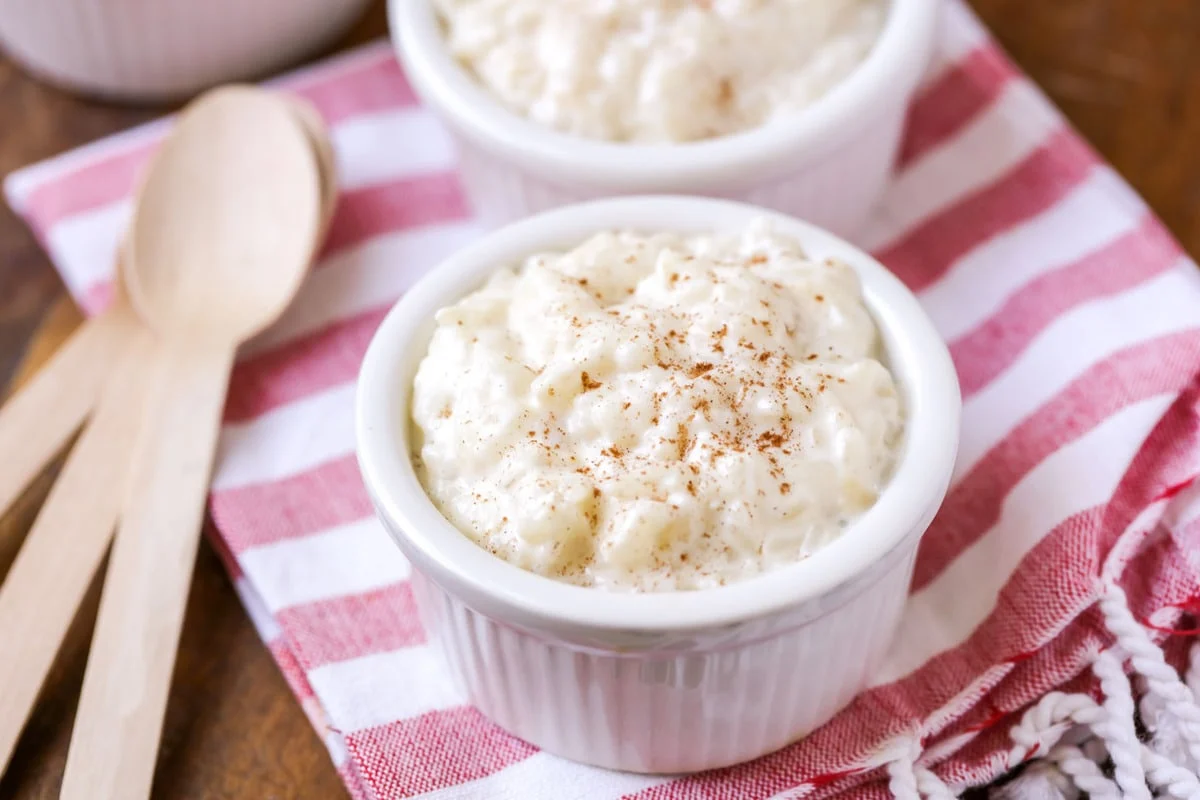 Creamy and sweet rice pudding is an easy dessert that can be served hot or cold. Topped with a dash of cinnamon, it's the ultimate comfort food that brings back nostalgic memories!
We also have a slow cooker version that's to die for!
For more of our favorite pudding desserts, check out:
Click the link below to download this week's FREE Meal Plan!
And remember – if you want to create your own menu, be sure to check out all our recipes and visit our recipe pages, including: Main Dish, Side Dishes, Desserts, Appetizers and Breakfast!
Click Here to Download the pdf!