Save yourself some time, money and stress by using this FREE Meal Plan that is full of amazing recipes. Each plan includes 5 dinner ideas, 2 side dishes, 1 dessert and a shopping list making meal planning easier than ever!!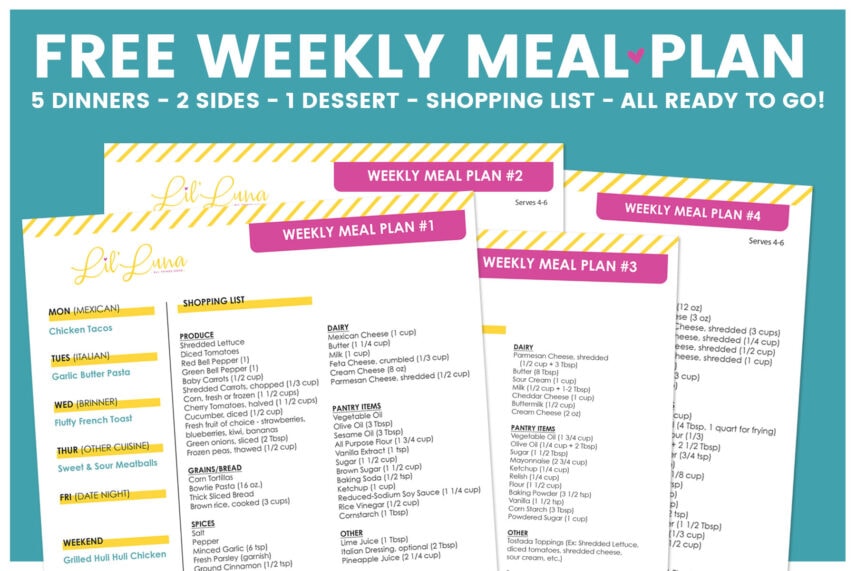 WEEKLY MEAL PLAN #28
Each week, I share with you a FREE meal plan that consists of 5 dinner ideas (Monday-Thursday plus one Weekend meal), 2 side dishes, and 1 dessert!
Included is a grocery list with EVERY ingredient you need for all the items on the meal plan.
This is meant to help simplify menu planning, shopping, and cooking so you can more easily enjoy meals with your family throughout the week!
TIP OF THE WEEK
Tip #1: Chocolate Chip Cookie Bars are a family favorite! We like to call them "Pan Chewies."
They are a great dessert for a gathering and might we HIGHLY recommend enjoying them with some ice cream and our homemade Hot Fudge Sauce. It's to die for!
Tip #2: We LOVE French Dip Sandwiches, espeically when needing to use up any leftover roast.
Make sure that you use a good quailty, sturdy bun found in the bakery of your local grocery store. No soft hamburger buns/rolls or else they will turn really soggy when dipping in that delicious au jus! Trust us!
BENEFITS OF MEAL PLANNING
There's nothing worse than the dread every time a family members asks, "What's for dinner??" And your answer is "I have no clue." Having a meal plan for the week eliminates that completely, which is the number one benefit in my book!
Besides having a game plan in place, there are several other benefits of meal planning, including:
Cost: When you have a plan set in place, and a specific list of groceries, you eliminate cost wasted on impulse items or produce that never gets used.
Decrease Waste: No wasted money, and no wasted food! Having a set grocery list will help to avoid both of those issues.
Variety: Our meal plans specifically include a lot of variety, with Mexican, Italian, Breakfast for Dinner, and so much more! You can expose your family's palates to all kinds of meals.
No Indecision: Did you know there's such thing as "indecision fatigue"? The idea is that when you can't make a decision on something (like what to make for dinner) it actually makes you mentally fatigued. When dinners are already planned out, though, you avoid indecision completely!
Health: When you plan for/anticipate making well-rounded meals, you're much more likely to actually make them rather than defaulting to convenient boxed meals, or unhealthy fast food!
As you can see, there are so many benefits to meal planning!
And if you want to create your own menu, be sure to check out all our recipes and visit our recipe pages, including: Main Dish, Side Dishes, Desserts, Appetizers and Breakfast!
---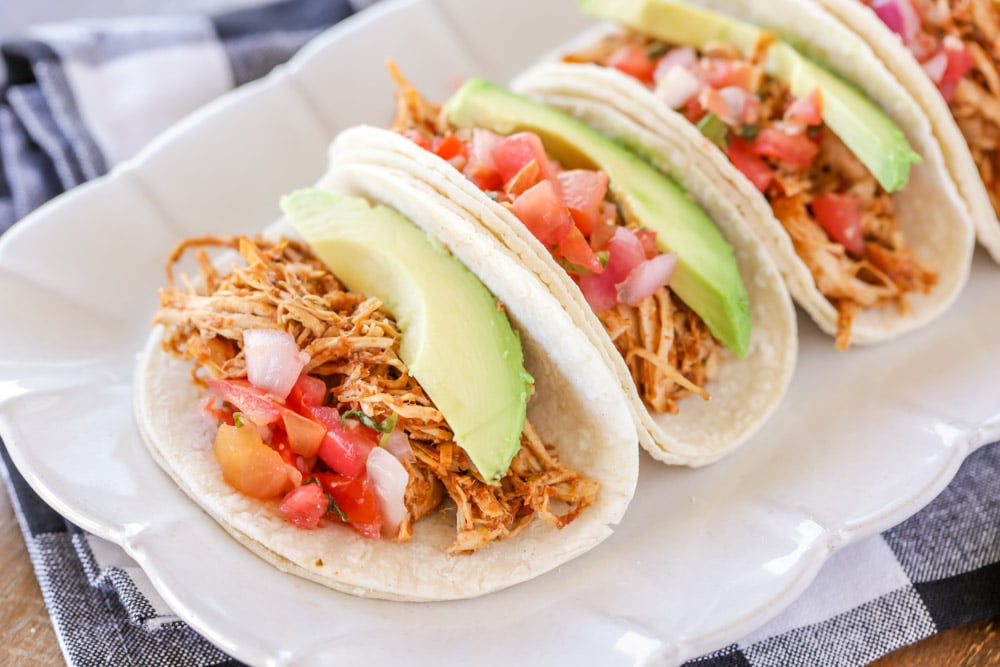 Looking to make chicken tacos the easiest way? We love this slow cooker version which involves salsa, taco seasoning, cilantro and more. You'll never find an easier way to enjoy tacos!
The Sour Cream Rice on the meal plan for this week is meant to be served with these chicken tacos!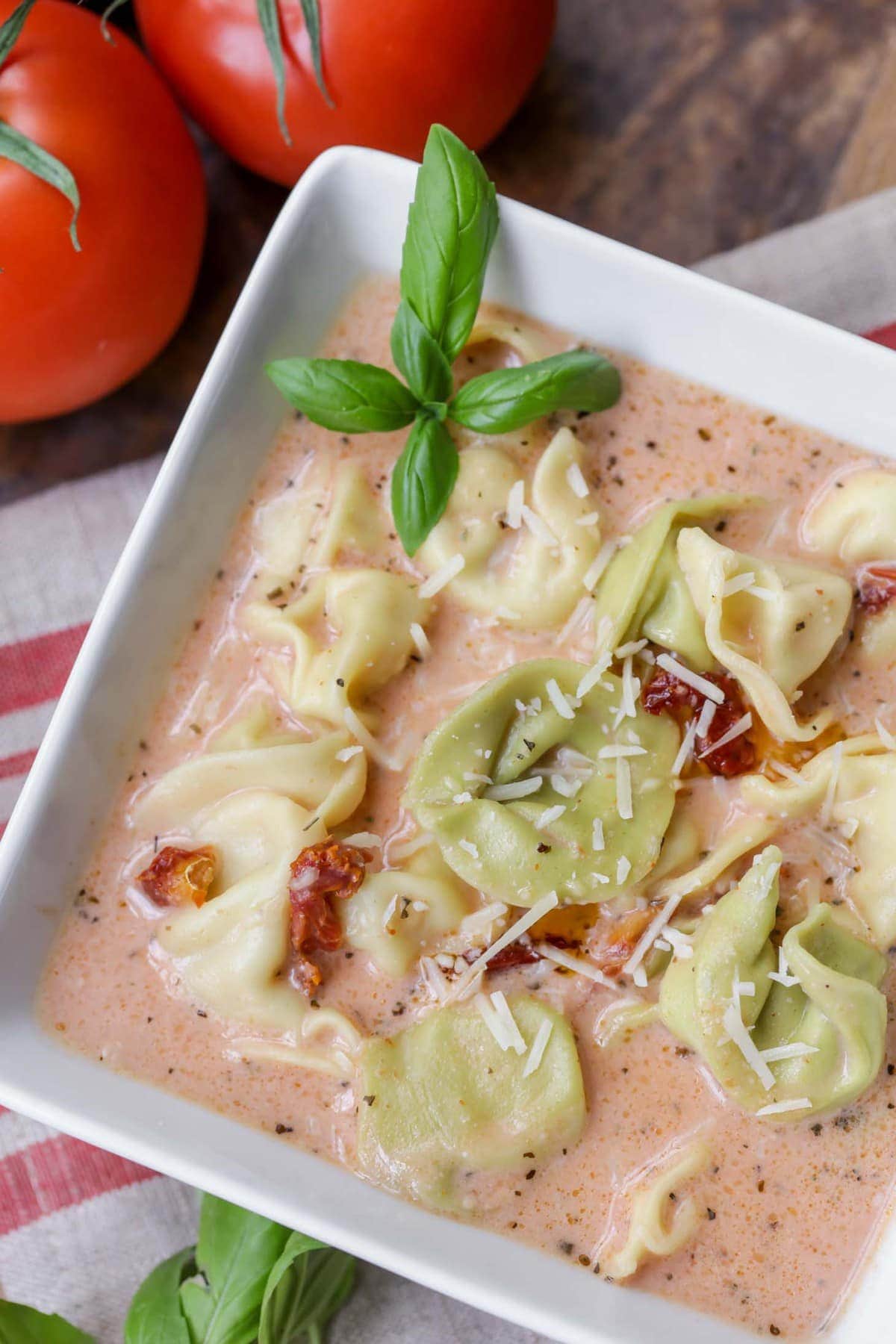 Deliciously hearty Tomato Tortellini Soup is cheesy, hearty and SO warm and delicious. Everyone loves this soup!
This soup tastes delicious with some homemade Dinner Rolls or French Bread.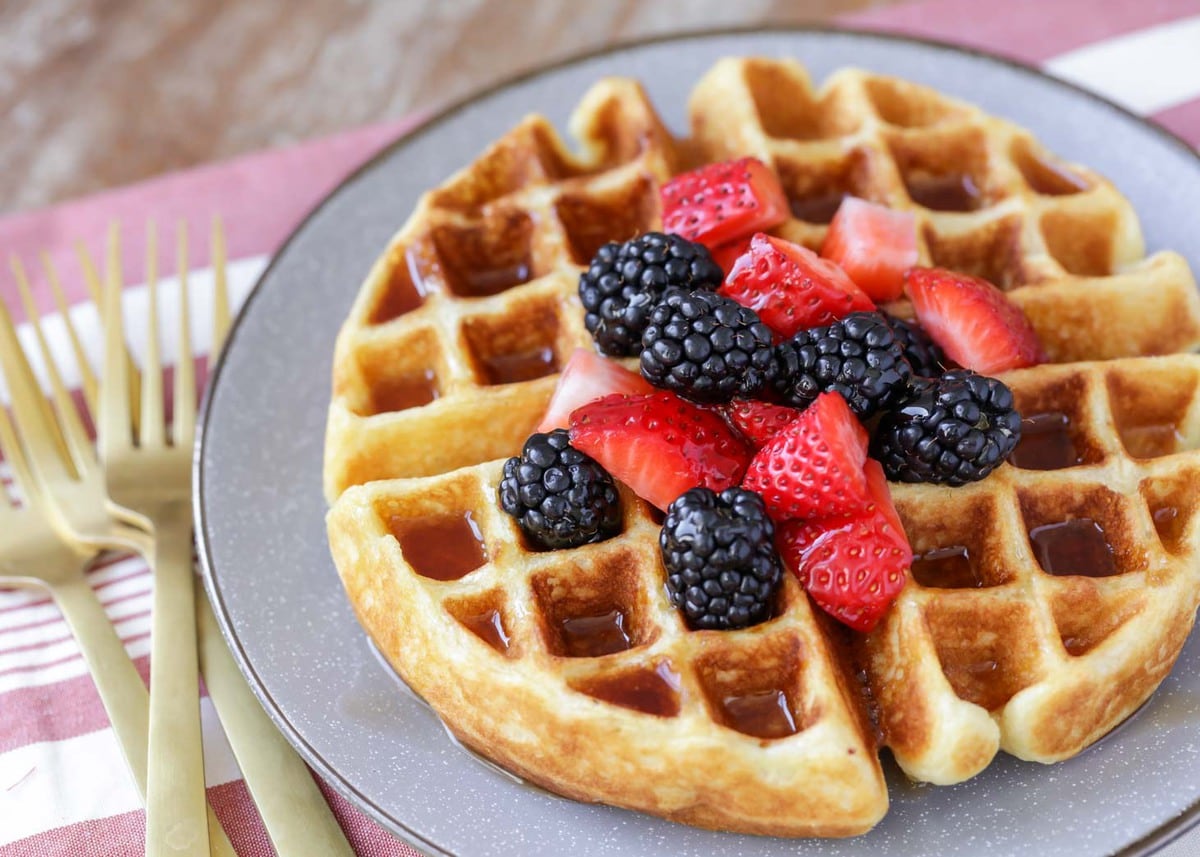 Crispy, fluffy, Belgian waffles to start your day off with a smile. Top them with all of your favorite fruits, spreads and syrups. Once you try these homemade waffles, you'll never want the box mix again.
We LOVE making Homemade Buttermilk Syrup and Homemade Whipped Cream to go on top of our waffles!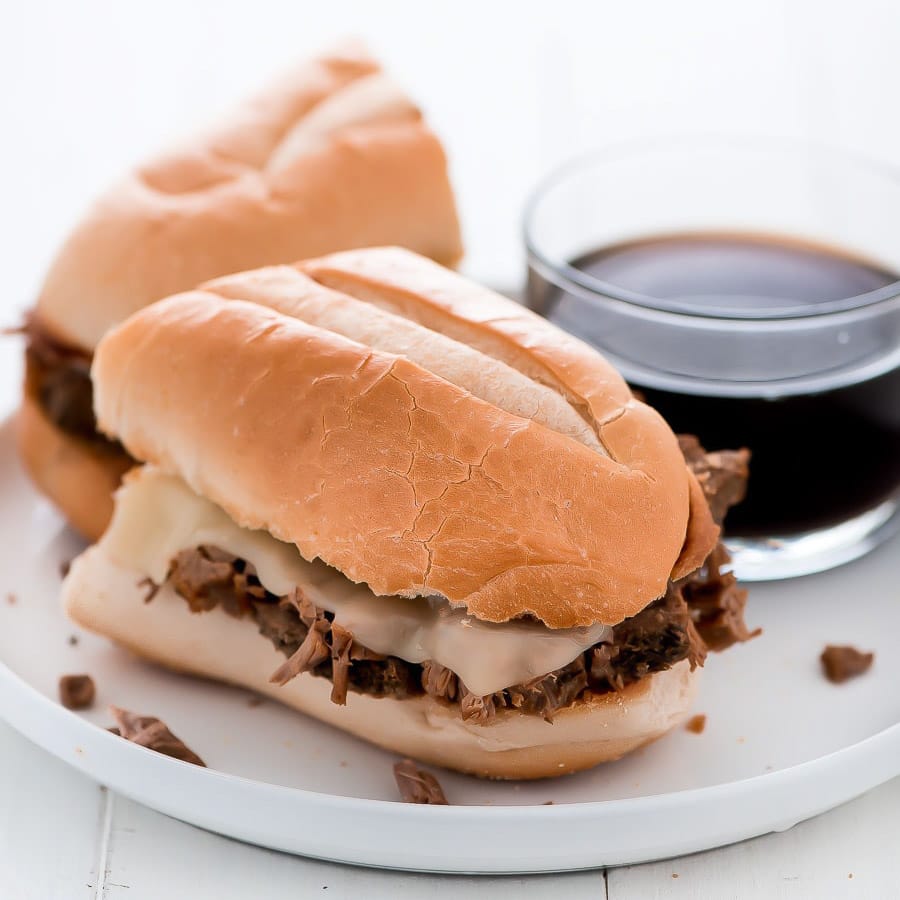 These low maintenance French Dip Sandwiches are made with hearty beef and melted provolone cheese on a buttery toasted bun, and dipped in au jus!
We like to use leftover Pot Roast for our French Dip Sandwiches. The Baked Zucchini Chips (the other side of the week) are a great pair for these sandwiches!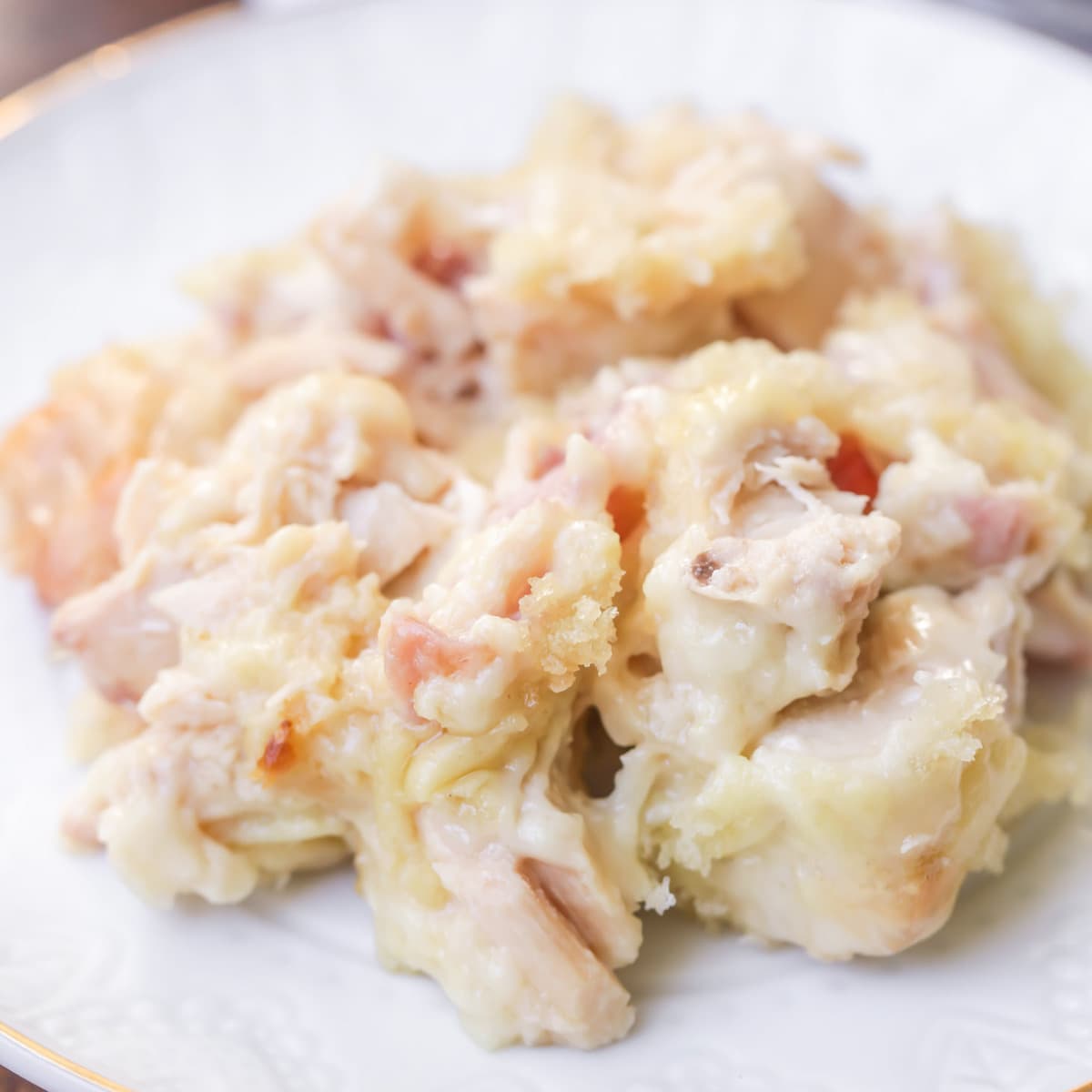 A casserole version of the classic Chicken Cordon Bleu recipe. With layers of chicken, cheese, ham, sauce and Panko crumbs, it's sure to become a family favorite.
This casserole is a simplified version of the classic Chicken Cordon Bleu. Pair it with Baked Zucchini Chips (a side of the week).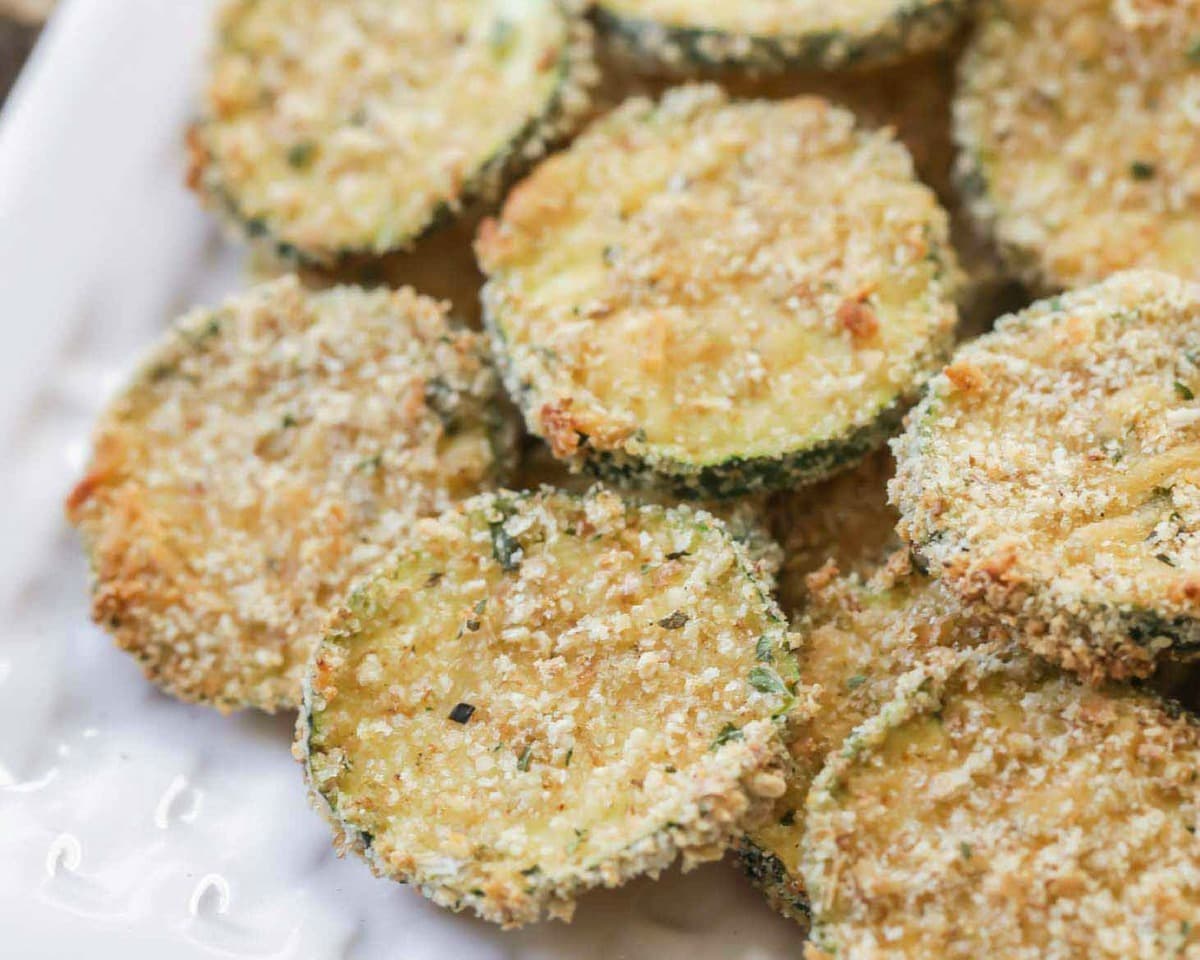 Our Top Two Choices
If you're looking for a tasty side, these Baked Zucchini Chips are your answer! Sliced zucchini baked to perfection with a bread crumb and parmesan crust. These bite-sized veggies taste amazing and are a great alternate to the classic fried zucchini recipe.
---
Mexican Sour Cream Rice filled with cheese, corn, green chiles, sour cream and cilantro. This delicious side dish is simple and great with any meal!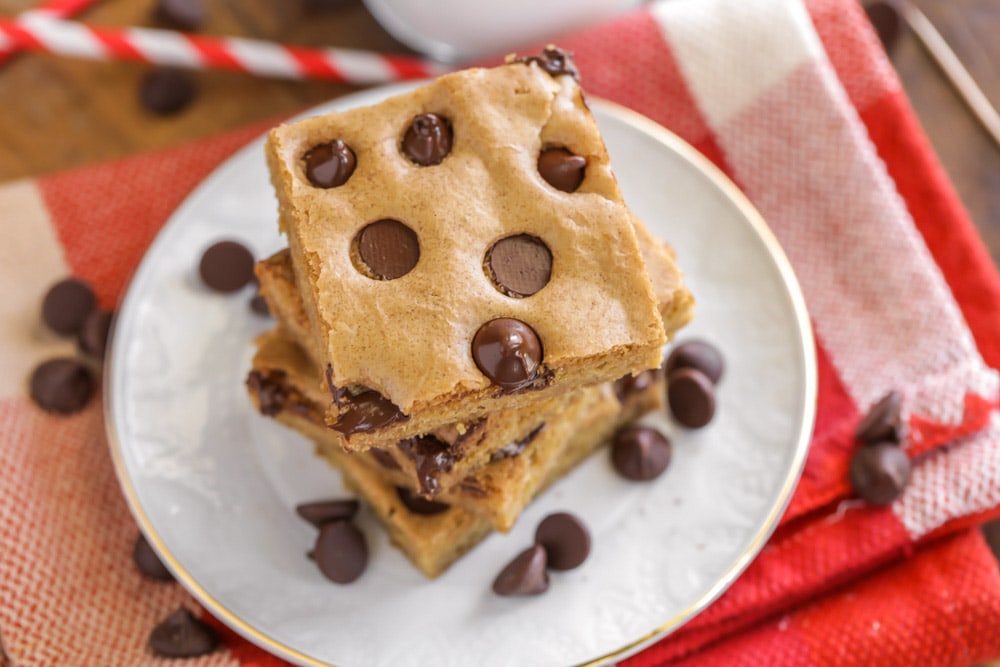 Chocolate Chip Cookie Bars (aka Pan Chewies) – our family's go-to Sunday Night Dessert! It's your favorite cookie in bar-form served hot and perfect with ice cream.
For more Cookie bar recipes, try:
---
Click the link below to download this week's FREE Meal Plan!
And remember – if you want to create your own menu, be sure to check out all our recipes and visit our recipe pages, including: Main Dish, Side Dishes, Desserts, Appetizers and Breakfast!