Save yourself some time, money and stress by using this FREE Meal Plan that is full of amazing recipes. Each plan includes 5 dinner ideas, 2 side dishes, 1 dessert and a shopping list making meal planning easier than ever!!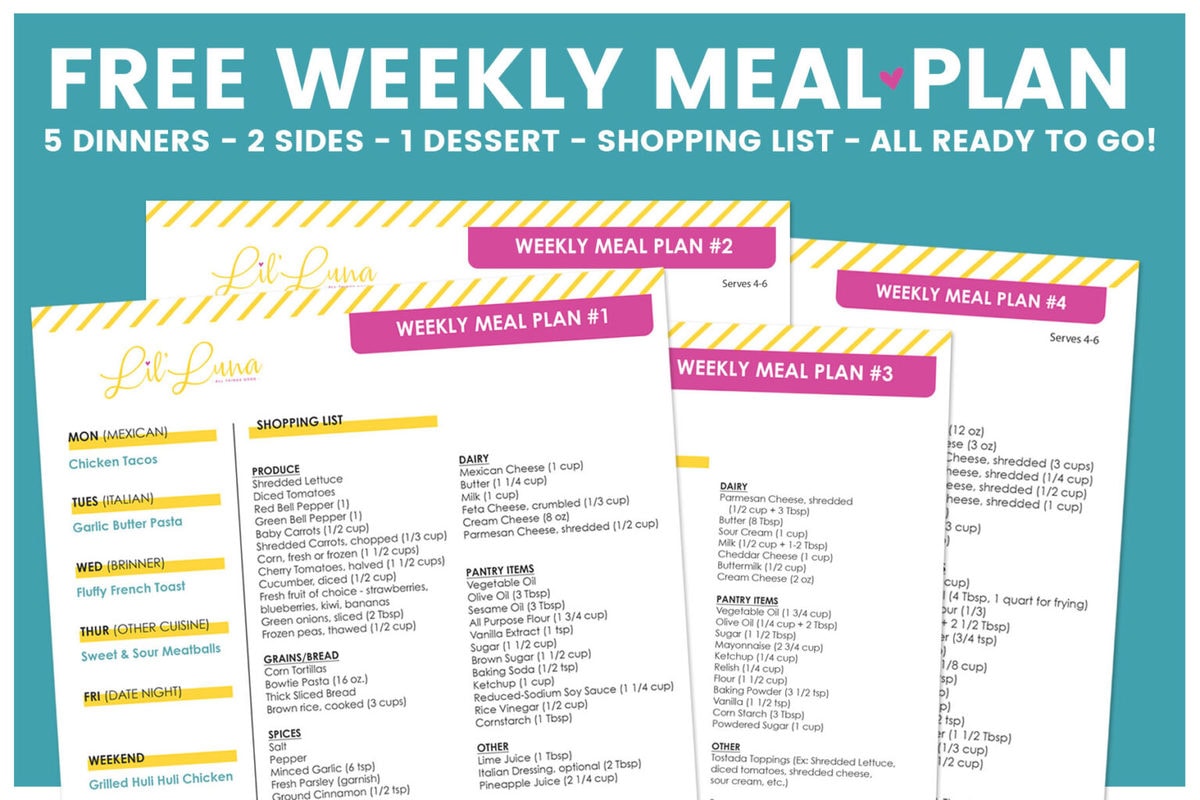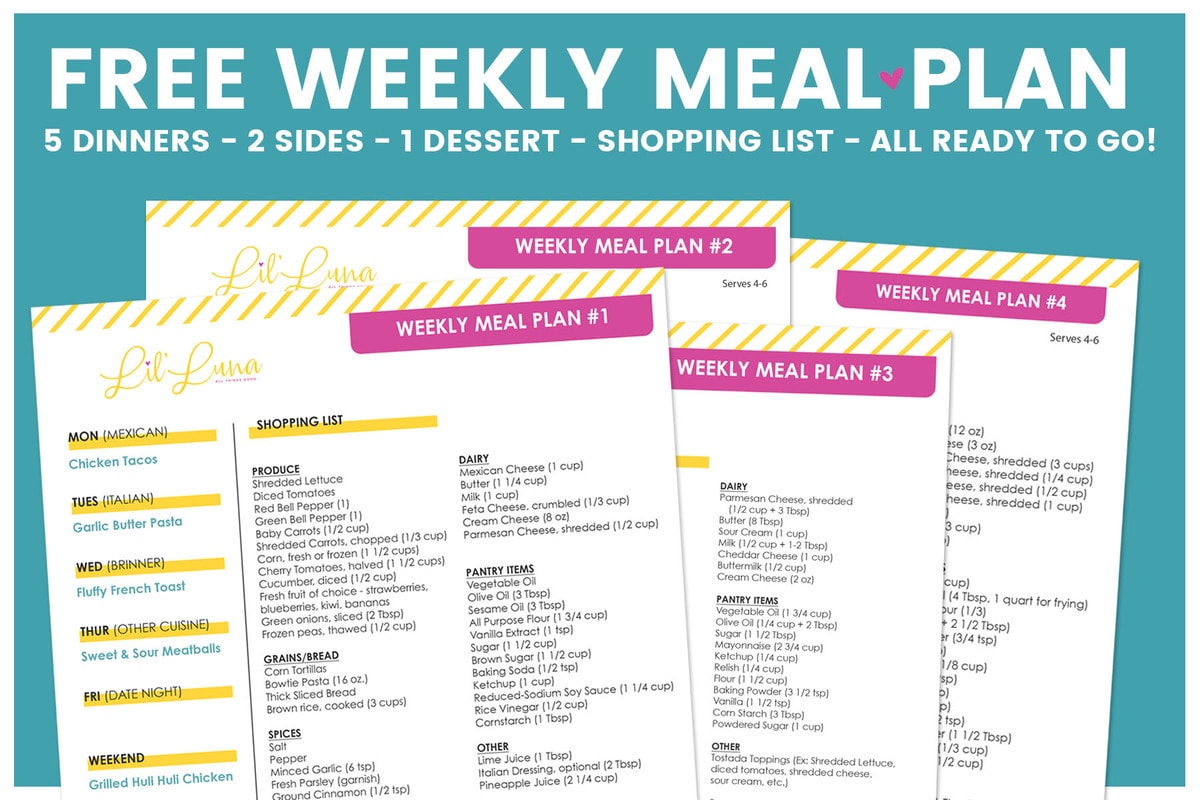 WEEKLY MEAL PLAN #67
Each week, I share with you a FREE meal plan that consists of 5 dinner ideas (Monday-Thursday plus one Weekend meal), 2 side dishes, and 1 dessert!
Included is a grocery list with EVERY ingredient you need for all the items on the meal plan.
This is meant to help simplify menu planning, shopping, and cooking so you can more easily enjoy meals with your family throughout the week!
TIP OF THE WEEK
Let's talk kale! Some people love it, some hate it! When using it in our Zuppa Toscano soup this week, make sure to cut out the stem and spine of the leafy greens. They are tough and don't cook well. You can also try washing the kale after cutting it. This may remove more of the bitter taste. If kale just isn't your thing, you can substitute with spinach for a milder flavor.
But, if you happen to love kale and are looking for more recipes that include this leafy green, check out our Kale Salad, Baked Kale Chips and Kale Smoothie. They are all both tasty and healthy!
BENEFITS OF MEAL PLANNING
There's nothing worse than the dread every time a family members asks, "What's for dinner??" And your answer is "I have no clue." Having a meal plan for the week eliminates that completely, which is the number one benefit in my book!
Besides having a game plan in place, there are several other benefits of meal planning, including:
Cost: When you have a plan set in place, and a specific list of groceries, you eliminate cost wasted on impulse items or produce that never gets used.
Decrease Waste: No wasted money, and no wasted food! Having a set grocery list will help to avoid both of those issues.
Variety: Our meal plans specifically include a lot of variety, with Mexican, Italian, Breakfast for Dinner, and so much more! You can expose your family's palates to all kinds of meals.
No Indecision: Did you know there's such thing as "indecision fatigue"? The idea is that when you can't make a decision on something (like what to make for dinner) it actually makes you mentally fatigued. When dinners are already planned out, though, you avoid indecision completely!
Health: When you plan for/anticipate making well-rounded meals, you're much more likely to actually make them rather than defaulting to convenient boxed meals, or unhealthy fast food!
As you can see, there are so many benefits to meal planning!
And if you want to create your own menu, be sure to check out all our recipes and visit our recipe pages, including: Main Dish, Side Dishes, Desserts, Appetizers and Breakfast!
---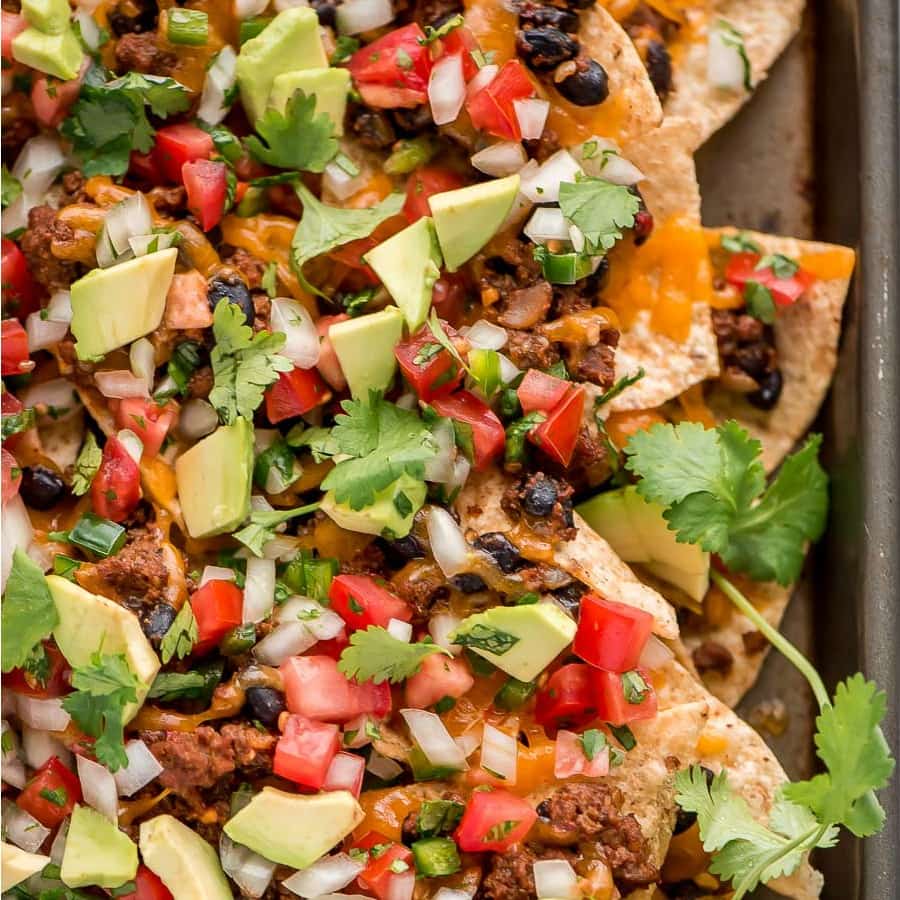 Piled high Loaded Nachos are the perfect game day food and appetizer. They're easy to make and customize with your favorite nacho toppings!
If you want to dress up these nachos even more, try topping them with Homemade Salsa, Sweet Salsa Verde or Queso Blanco. It will be a party in your mouth!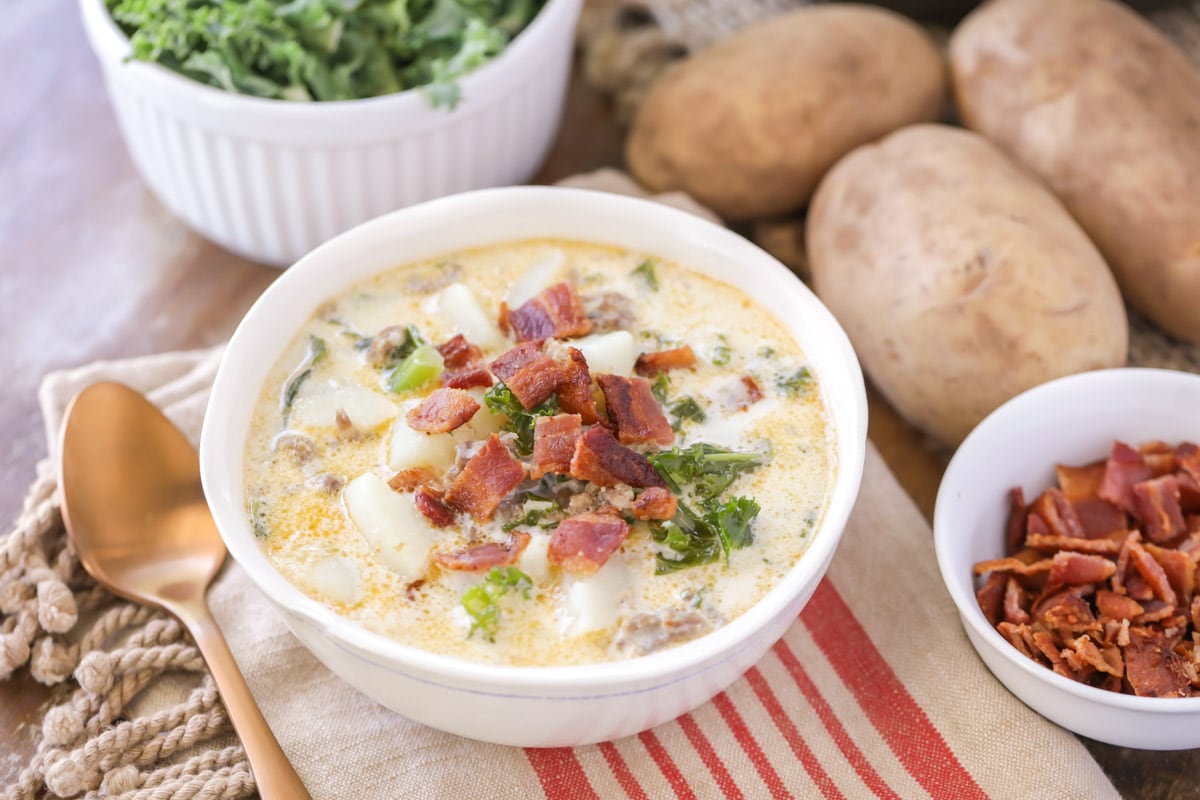 Bring the taste of Italy home with this creamy and delicious Copycat Olive Garden Zuppa Toscana soup. The whole family loves this soup!
In the mood for a yummy appetizer? Try serving these Mozzarella Bites with this yummy soup. They're one of our sides of the week and they're so good that we guarantee there won't be any left over.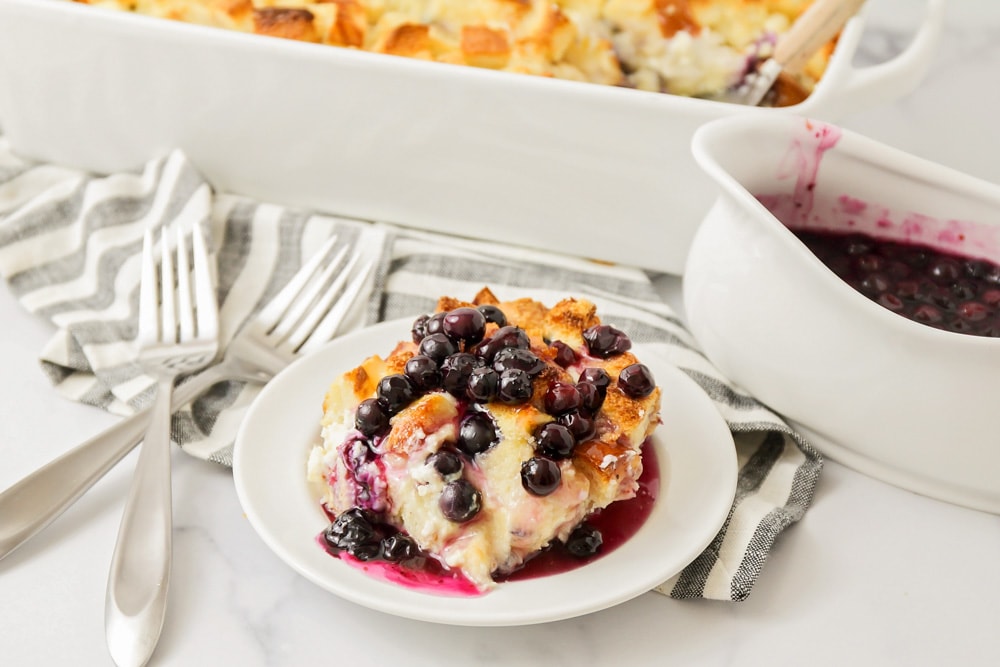 Easy and delicious blueberry french toast casserole is an indulgently sweet breakfast. It will be a showstopper at brunch or perfect to serve for holiday mornings.
If you're looking for something savory to balance out this sweet dish, try serving it with Baked Eggs, Favorite Eggs and Potatoes or Breakfast Sausage. The combo will make everyone's bellies happy!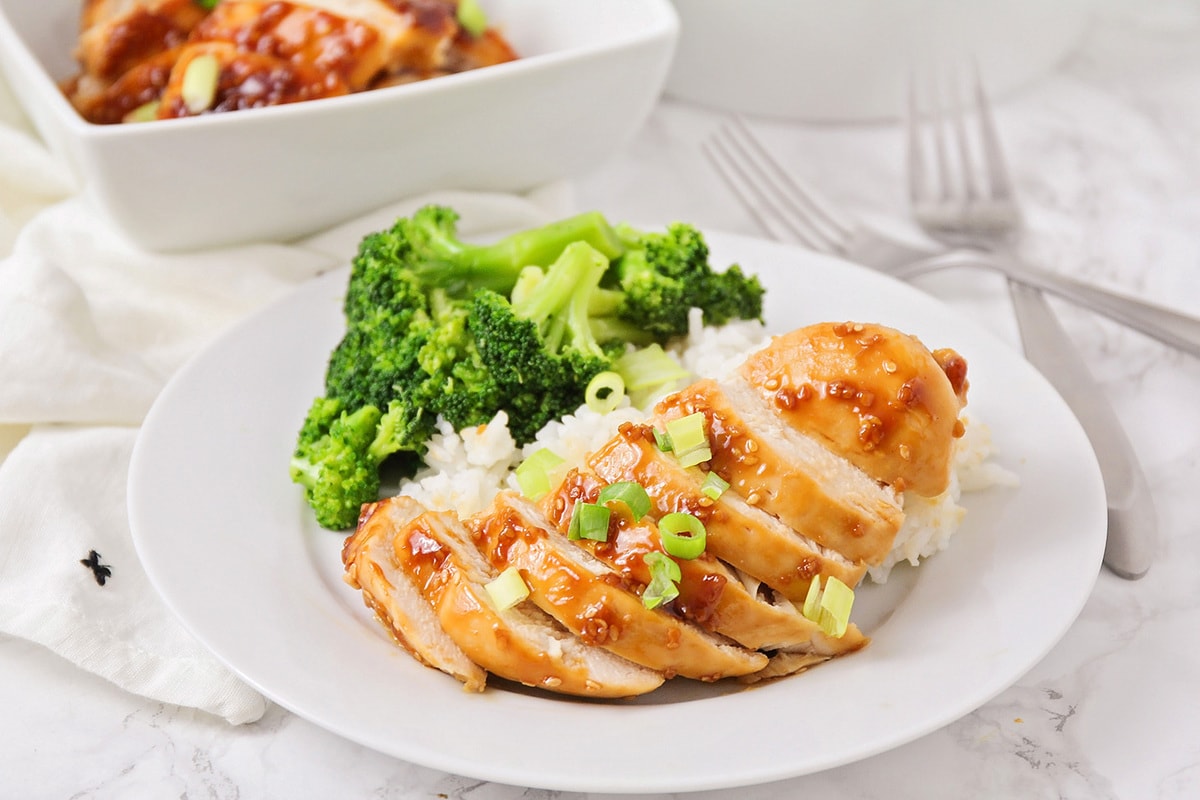 Chicken breasts, or thighs, smothered in a sweet and tangy homemade teriyaki sauce and baked in the oven. Serve Baked Teriyaki Chicken over rice for a complete meal!
We love eating this tasty chicken with any type of rice including low-carb Cauliflower Rice. It's a healthy and just-as-yummy alternative to white rice.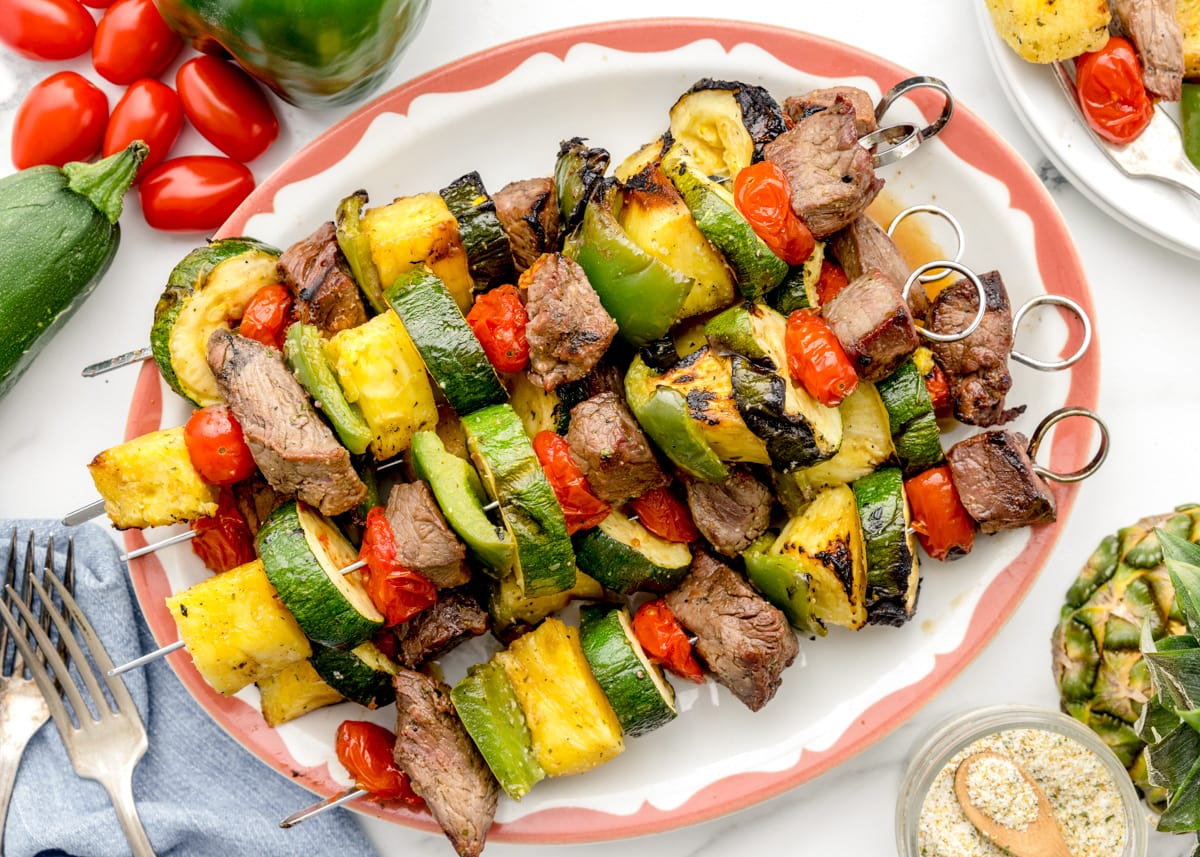 EASY Steak Kabobs are tender, flavorful, and grilled to perfection. Pack with your favorite veggies and enjoy all summer long!
If you'd rather serve chicken, check out our Chicken Kabobs which are also delicious! We think it's so fun to serve these dinner kabobs with fresh Fruit Kabobs and finish our meal off with Dessert Kabobs. It's a kabob feast!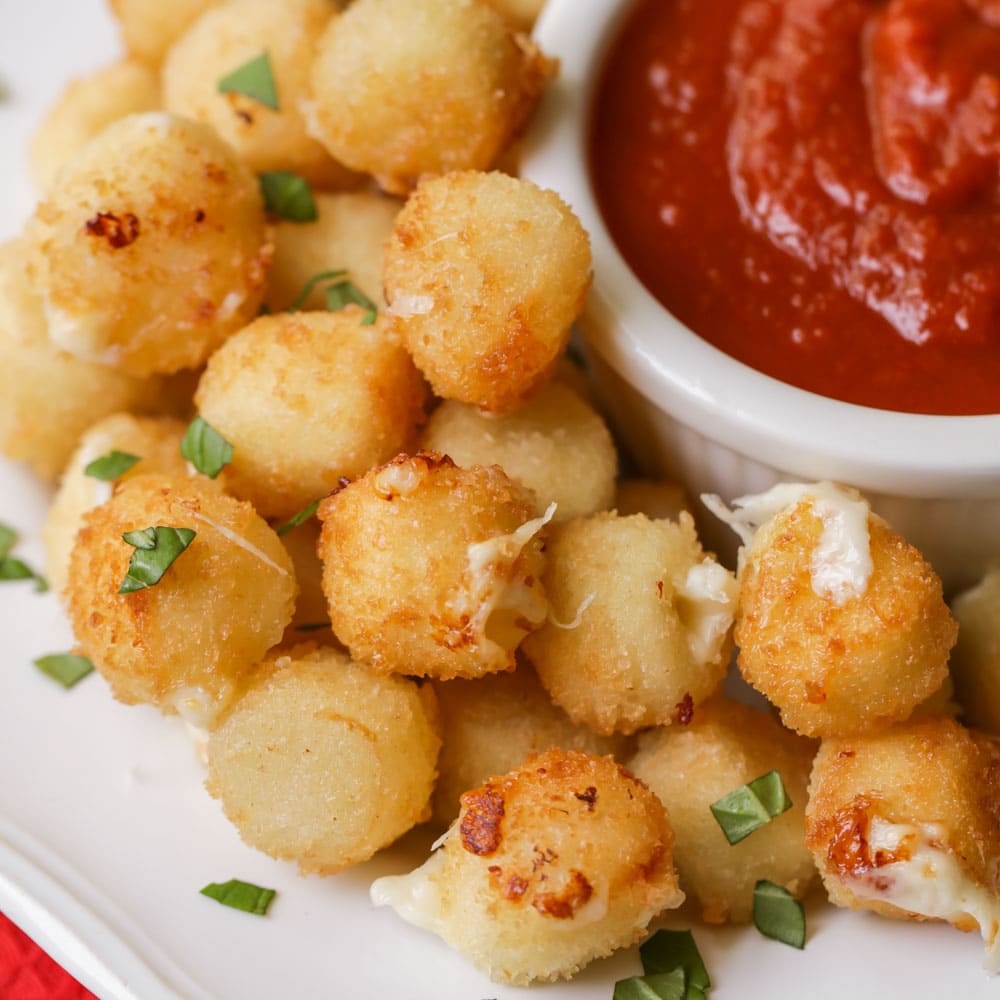 Our Top Two Choices
Fried Mozzarella Bites are delicious, easy and the perfect party appetizer when served with marinara. Everyone loves this bite-sized snack!
We love dipping these cheesy appetizers in Homemade Marinara Sauce or Homemade Ranch Dressing. Your mouth (and family) will thank you for all of the deliciousness!
---
Cauliflower Rice is a tasty low-carb side dish that will knock your socks off with how yummy it is! This rice will be your new go-to healthy side dish!
If you're looking for more cauliflower-based sides, check out our Roasted Cauliflower, Mashed Cauliflower, Buffalo Cauliflower bites and Cauliflower Fried Rice. You won't even miss the carbs!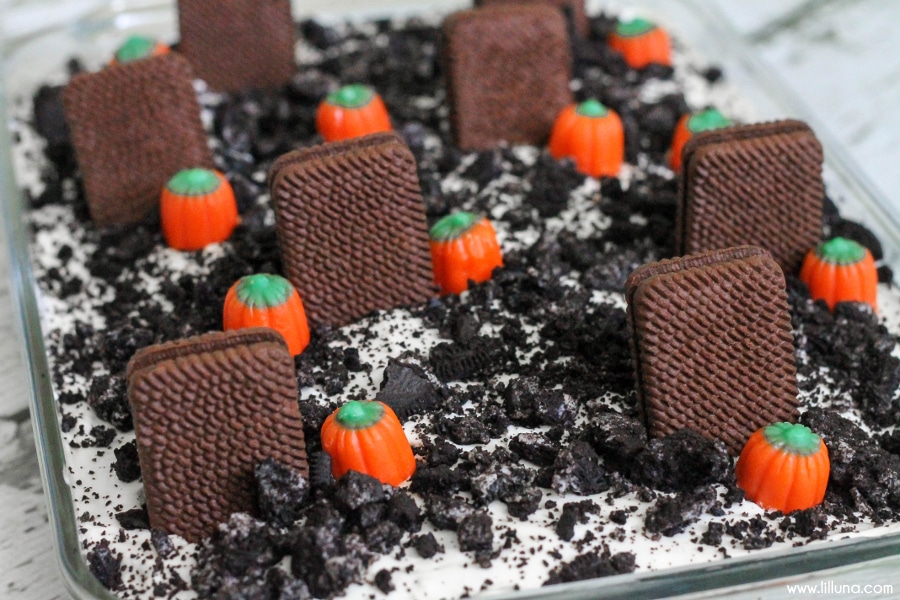 White chocolate pudding and Oreo Graveyard dirt cake is EASY, festive and perfect for Halloween! It can be on the table in 10 minutes!!
For more HALLOWEEN-THEMED CAKES, try:
---
Click the link below to download this week's FREE Meal Plan!
And remember – if you want to create your own menu, be sure to check out all our recipes and visit our recipe pages, including: Main Dish, Side Dishes, Desserts, Appetizers and Breakfast!
Click HEre to Download the pdf!