If you saw my post yesterday, you'll know that I was up to no good with some Oreos. I combined the Summer Oreos which have a blue filling with the Strawberry Creme Oreos which have a red and white filling. Putting those together along with a whole bunch of other good-ness I made a Patriotic Dirt Cake. It turned out delicious! I knew exactly what I wanted to do with the leftover Oreos.
I decided to make this:
That's right – Red White and Blue Bark. I usually associate Bark with Christmas time but couldn't resist with these festive Oreos. I also spruced them up with some sprinkles which my son has nick-named "Captain American Sprinkles." Cute, right?
MY OTHER RECIPES
If you're looking for a Christmas in July treat, then this is the one! It only takes minutes to make and always tastes so good. 🙂
Red White and Blue Bark
Ingredients
1 pound Vanilla Candy Coating
1 TB vegetable oil
1 TB butter, melted
7-8 Summer (blue) Oreos crushed
7-8 Strawberry Creme Oreos crushed
sprinkles
Instructions
Put your cubes of vanilla candy coating in a pot and melt on low heat. Stir the entire time until it is all melted.
Add oil and butter to your chocolate and stir well. Add in ⅔ of crushed oreos and mix well.
Pour onto your cookie sheet with foil. Spread to the thickness you want it. Sprinkle reserve oreos and sprinkles on top.
Refrigerate for half hour. Enjoy!
Strawberry Creme Oreos & Summer Oreos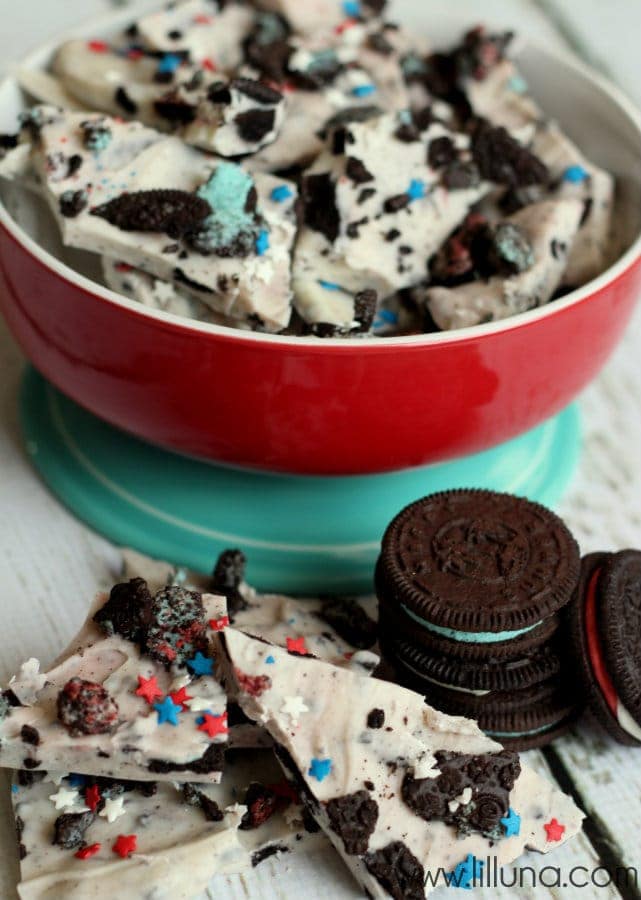 If you're a sucker for Oreo anything, then you'd better try this bark. 🙂
For more Oreo creations be sure to check out: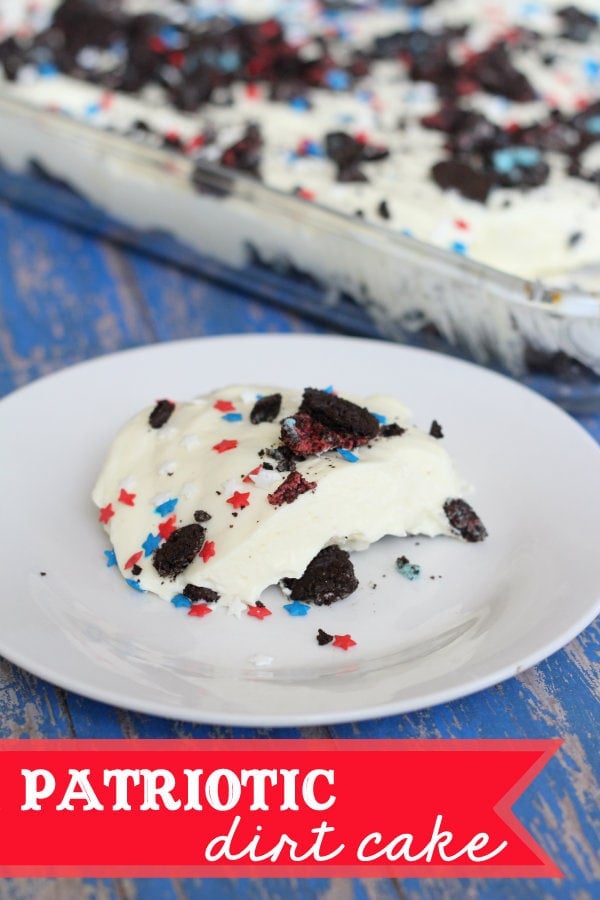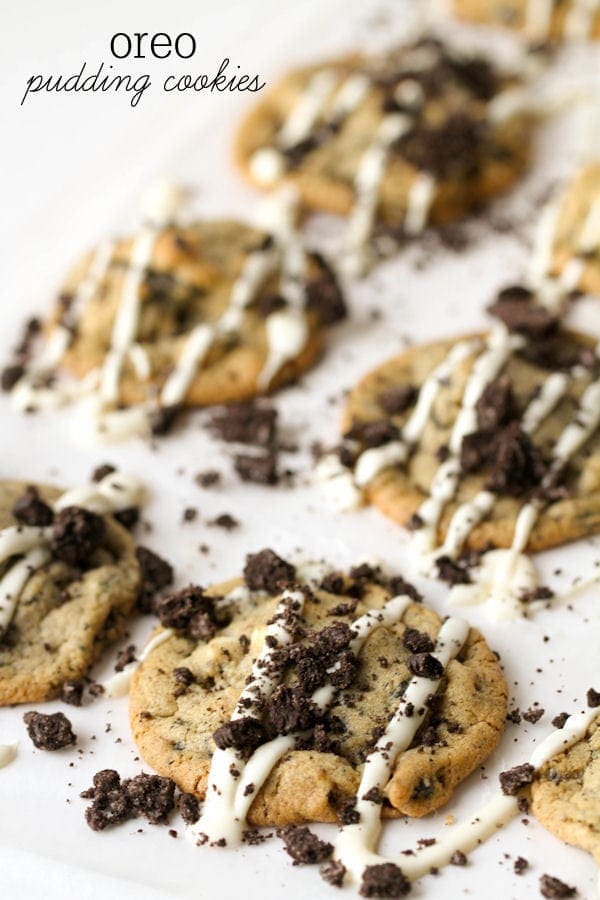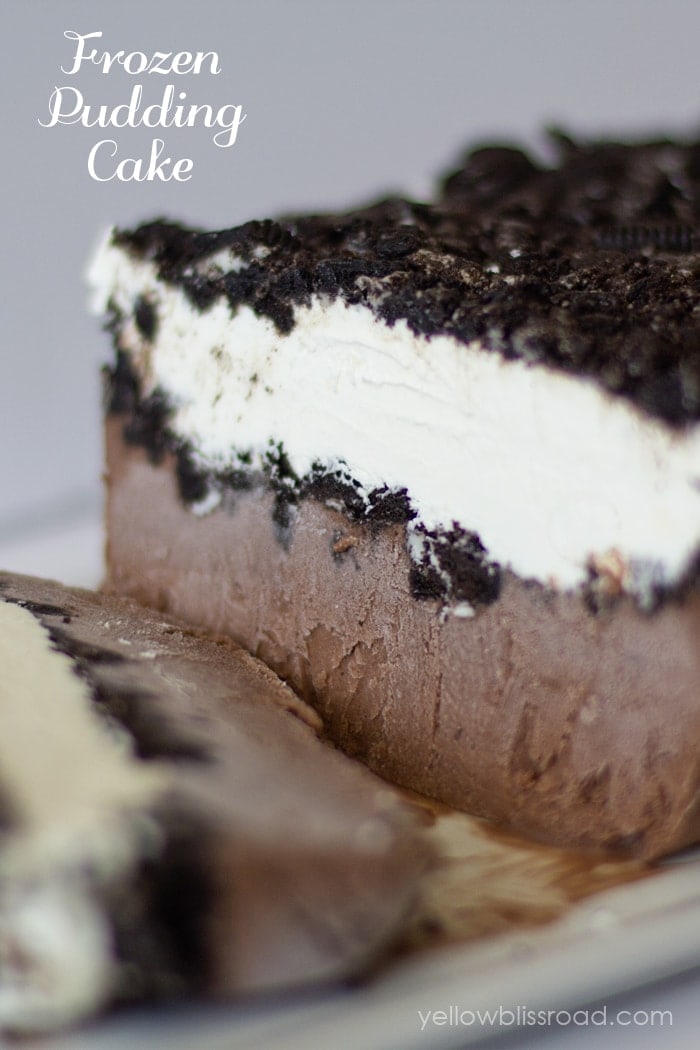 I think you'll love these!
For all Dessert recipes go HERE.
For all Recipes go HERE.
And get weekly emails with monthly freebies by signing up for the Lil' Luna newsletter. 🙂
For even more great ideas follow me on Facebook – Pinterest – Instagram – Twitter – Periscope.
ENJOY!
BEHIND THE SCENES AT LILLUNA.COM:
Love Gav's super cheesy, fake smile. 🙂
This Post is Brought to you by: