Save yourself some time, money and stress by using this FREE Meal Plan that is full of amazing recipes. Each plan includes 5 dinner ideas, 2 side dishes, 1 dessert and a shopping list making meal planning easier than ever!!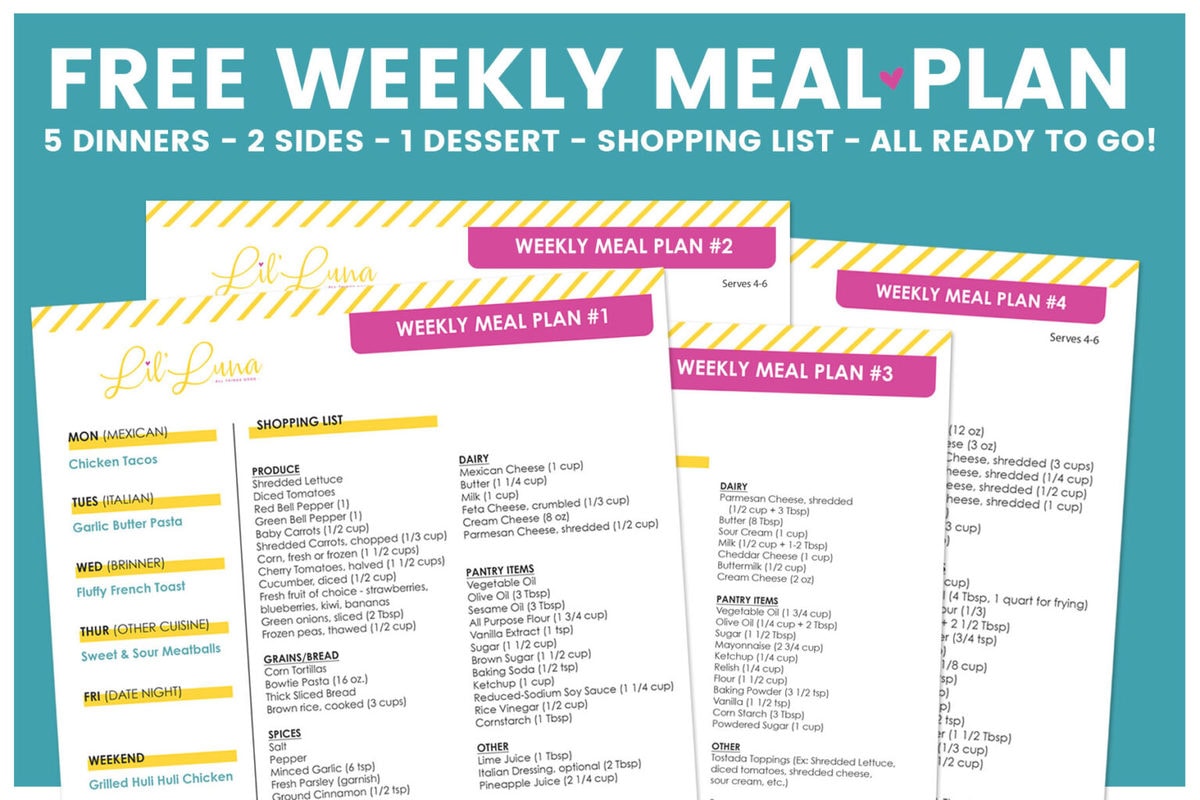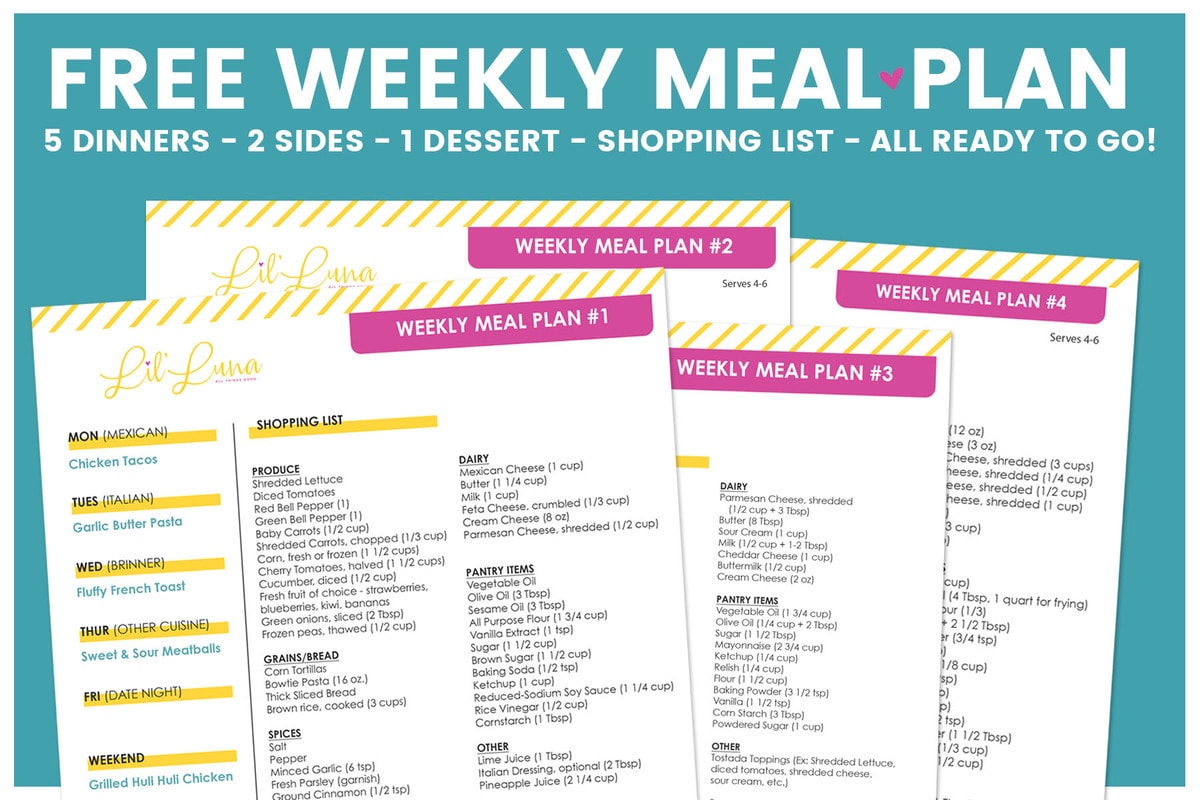 WEEKLY MEAL PLAN #94
Each week, I share with you a FREE meal plan that consists of 5 dinner ideas (Monday-Thursday plus one Weekend meal), 2 side dishes, and 1 dessert!
Included is a grocery list with EVERY ingredient you need for all the items on the meal plan.
This is meant to help simplify menu planning, shopping, and cooking so you can more easily enjoy meals with your family throughout the week!
TIP OF THE WEEK
On Thursday, it's all about French food when we have French Dip Sandwiches and Homemade French Fries (anyone else thinking of the movie Better Off Dead??).
Since you dip the French Dip Sandwich in broth, it's important that the bread you are using is a good quality sturdy crusty bun that you get from a bakery, not a soft hamburger bun/roll. You don't want your bread disintegrating and falling apart as you eat it.
When making the French fries, you want to make sure your oil is between 350° and 370°F. If your oil is too hot, the fries will burn before cooking through. If it is not hot enough, the fries will become saturated and limp without ever cooking correctly.
And if you don't want to deep fry them, you can bake them or use an air fryer. Check out the recipe post for directions on these alternative cooking methods!
BENEFITS OF MEAL PLANNING
There's nothing worse than the dread every time a family members asks, "What's for dinner??" And your answer is "I have no clue." Having a meal plan for the week eliminates that completely, which is the number one benefit in my book!
Besides having a game plan in place, there are several other benefits of meal planning, including:
Cost: When you have a plan set in place, and a specific list of groceries, you eliminate cost wasted on impulse items or produce that never gets used.
Decrease Waste: No wasted money, and no wasted food! Having a set grocery list will help to avoid both of those issues.
Variety: Our meal plans specifically include a lot of variety, with Mexican, Italian, Breakfast for Dinner, and so much more! You can expose your family's palates to all kinds of meals.
No Indecision: Did you know there's such thing as "indecision fatigue"? The idea is that when you can't make a decision on something (like what to make for dinner) it actually makes you mentally fatigued. When dinners are already planned out, though, you avoid indecision completely!
Health: When you plan for/anticipate making well-rounded meals, you're much more likely to actually make them rather than defaulting to convenient boxed meals, or unhealthy fast food!
As you can see, there are so many benefits to meal planning!
And if you want to create your own menu, be sure to check out all our recipes and visit our recipe pages, including: Main Dish, Side Dishes, Desserts, Appetizers and Breakfast!
---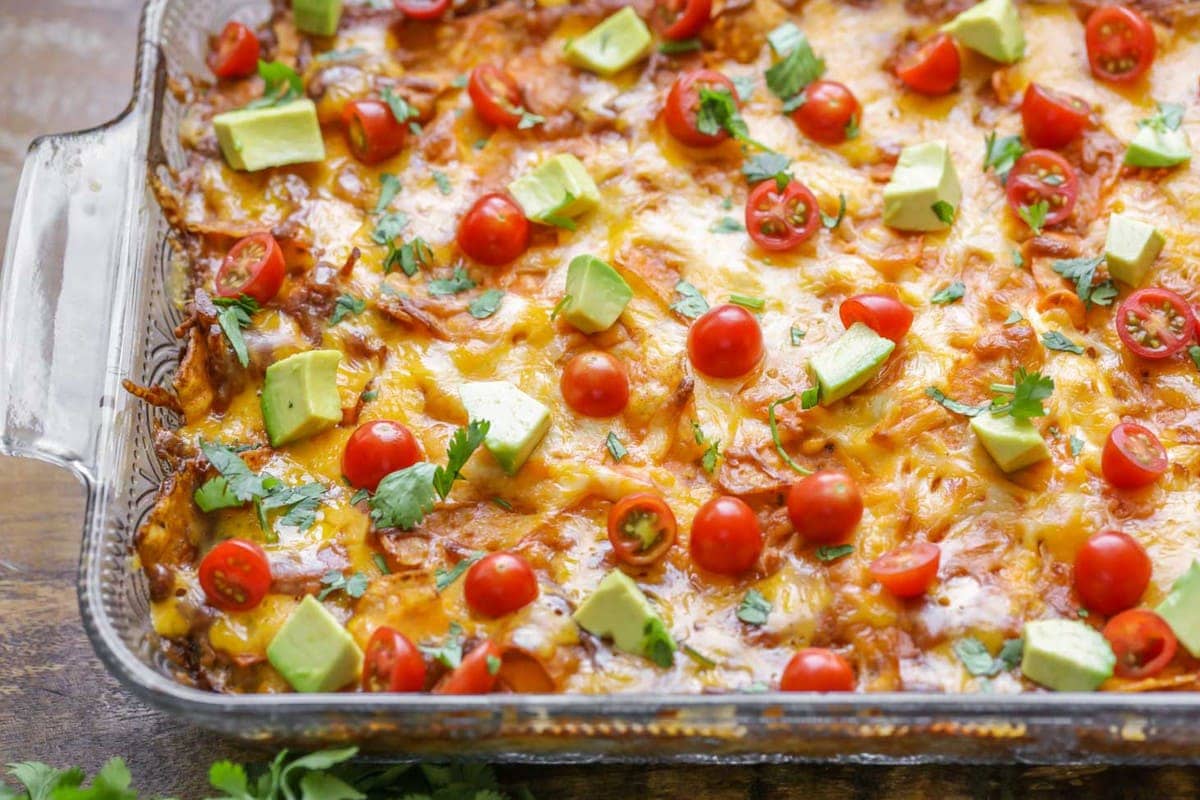 Everyone loves this crunchy and flavorful Dorito casserole. It's layered with lots of meat, cheese and (of course!) nacho cheese flavored Doritos!
Some sides that pair well with this hearty casserole are Mexican Corn on the Cob and Mexican Cornbread. This meal will leave everyone's bellies happy.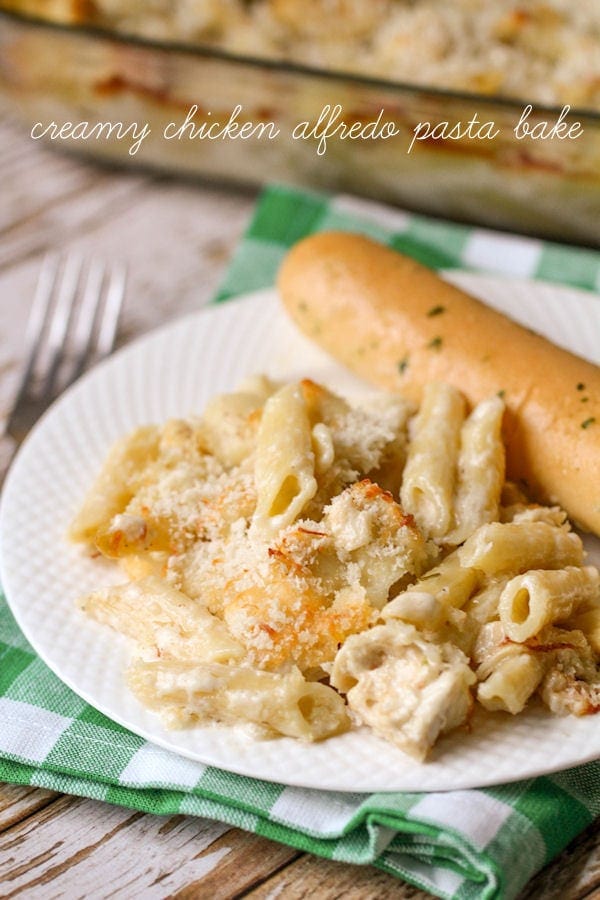 A simple and delicious casserole version of a dish every family loves! Give this Chicken Alfredo Bake a try for your next dinner! Pasta, chicken, lots of cheese, and yummy seasonings make this recipe a hit!
For even more mouthwatering goodness, try serving this dish with Olive Garden Breadsticks and Caesar Salad. It'll be the perfect Italian meal!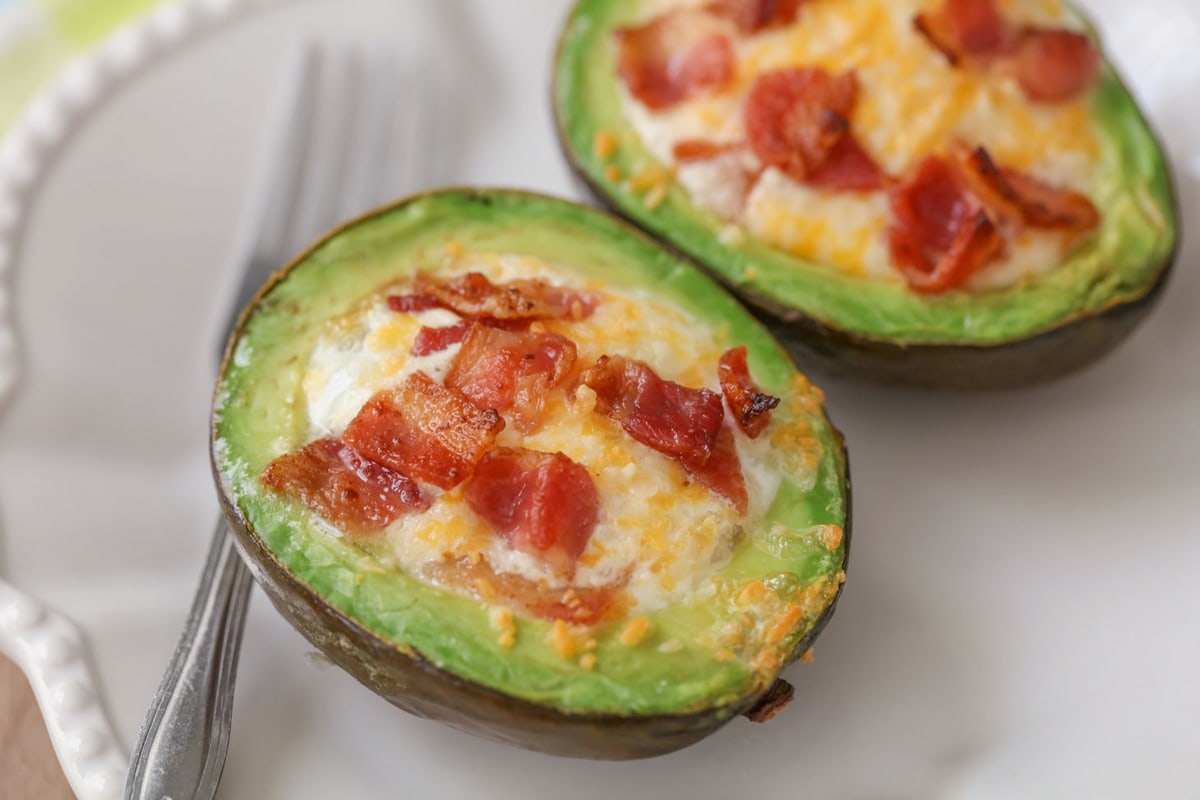 Avocado Bacon and eggs are simple, delicious and hearty! So many great ingredients are used and make for a great breakfast recipe without much work!
You've got the avocado, eggs, bacon and cheese. How about some homemade Hash Browns to go with them? These hash browns are one of our featured sides this week. We love how yummy they are and how easy they are to make!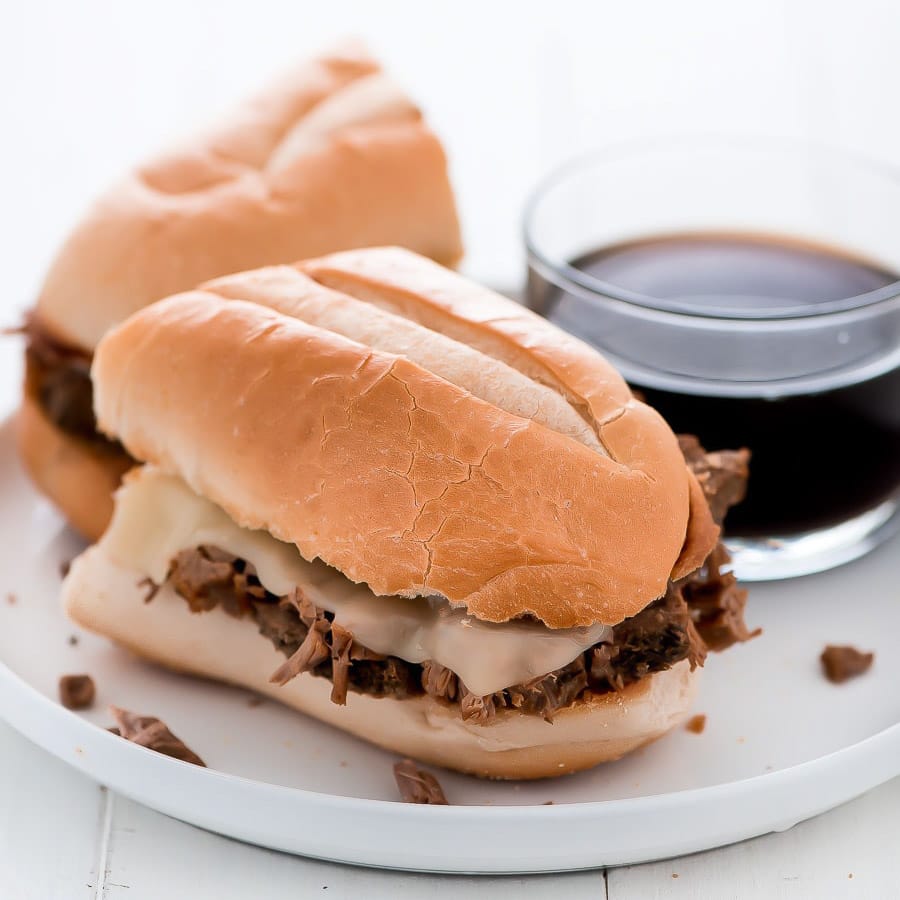 These low maintenance French Dip Sandwiches are made with hearty beef and melted provolone cheese on a buttery toasted bun, and dipped in au jus!
These sandwiches go great with Homemade French Fries, one of our sides of the week. If you've never made them before, you'll be surprised how quick and easy they are to make!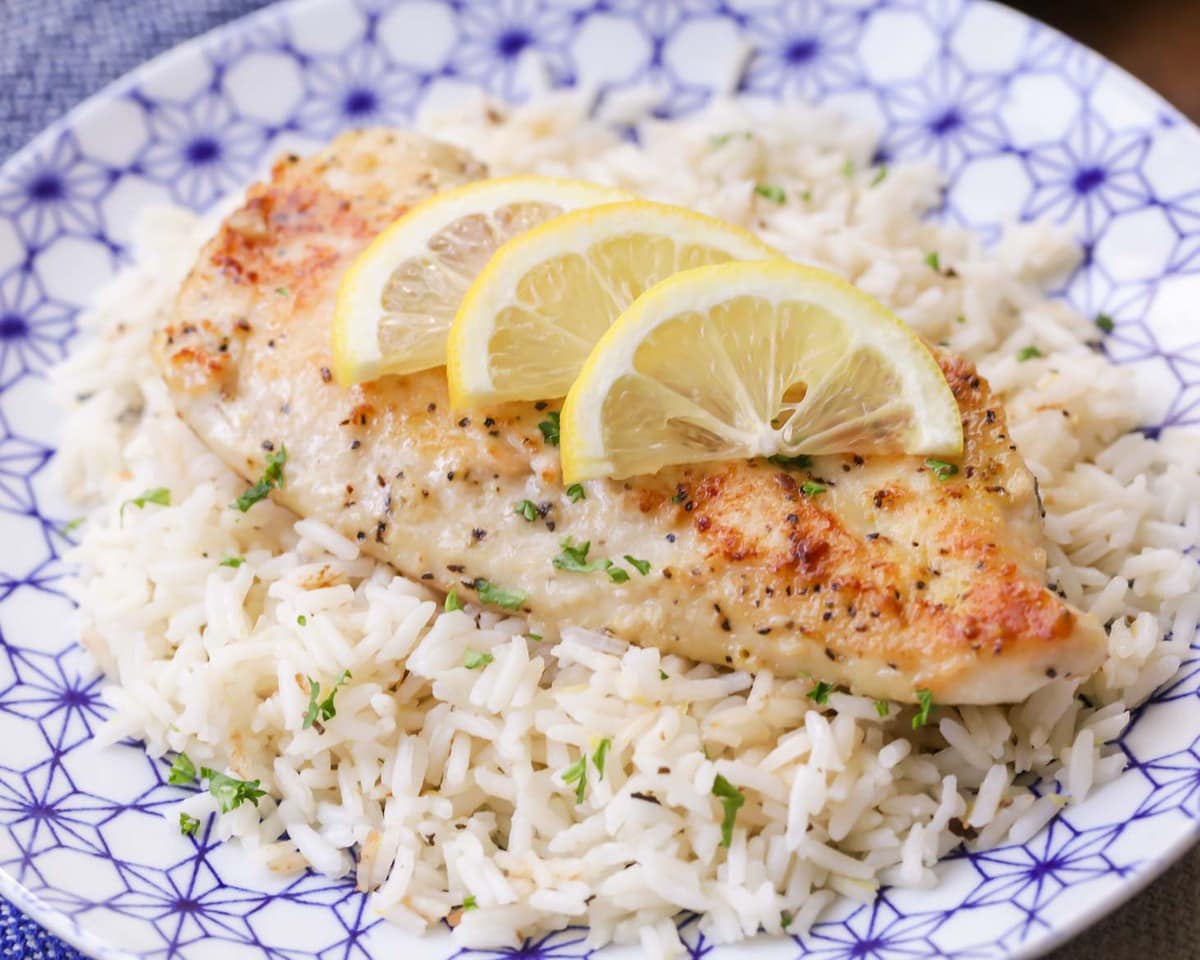 Flavorful and tender Lemon Pepper Chicken is simple and requires just a few ingredients. Served on its own or over rice, this buttery chicken dish is perfect any night of the week for a simple, quick dinner idea.
We think this tasty chicken is best when served over a bed of Lemon Rice or Garlic Noodles. For a complete meal, we also love to have Baked Parmesan Asparagus on the side.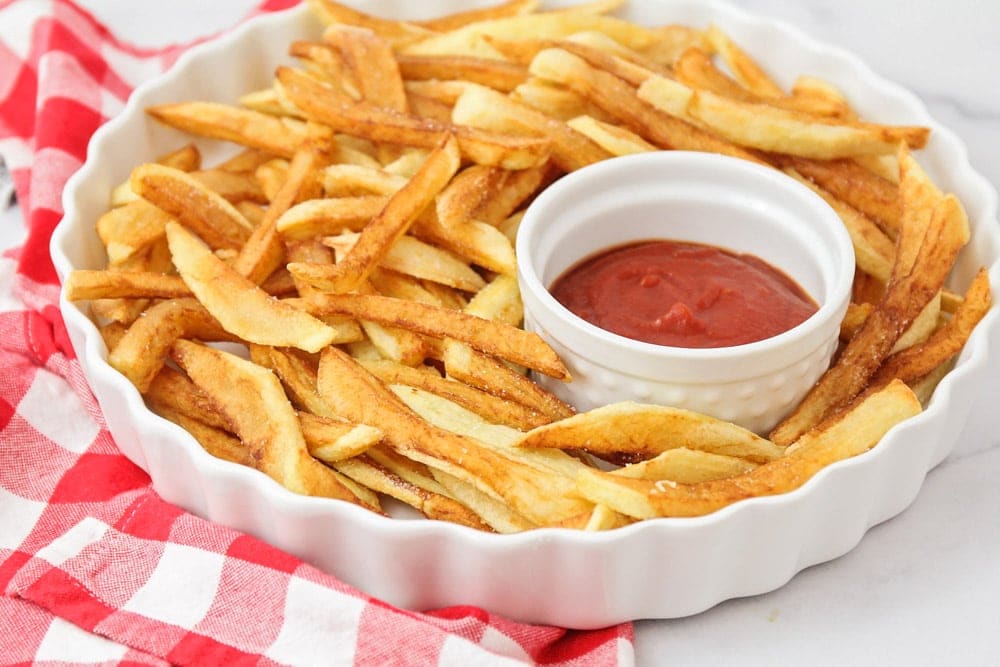 Our Top Two Choices
The effort is worth it for these perfect homemade fast-food-style Homemade French Fries. They are crispy, salty perfection!!
If you're looking for a healthier option, we also have a recipe for Baked French Fries and Baked Sweet Potato Fries. They're just as yummy and easy to make!
---
A breakfast just isn't complete without a delicious side of golden Hash Browns! Never made them? Read this post for the easy how-to!
We love hash browns in all of their forms! Some of our other favorite ways to prepare them are Cheesy Hashbrown Casserole, Hash Brown Egg Cups and Crockpot Hashbrown Casserole.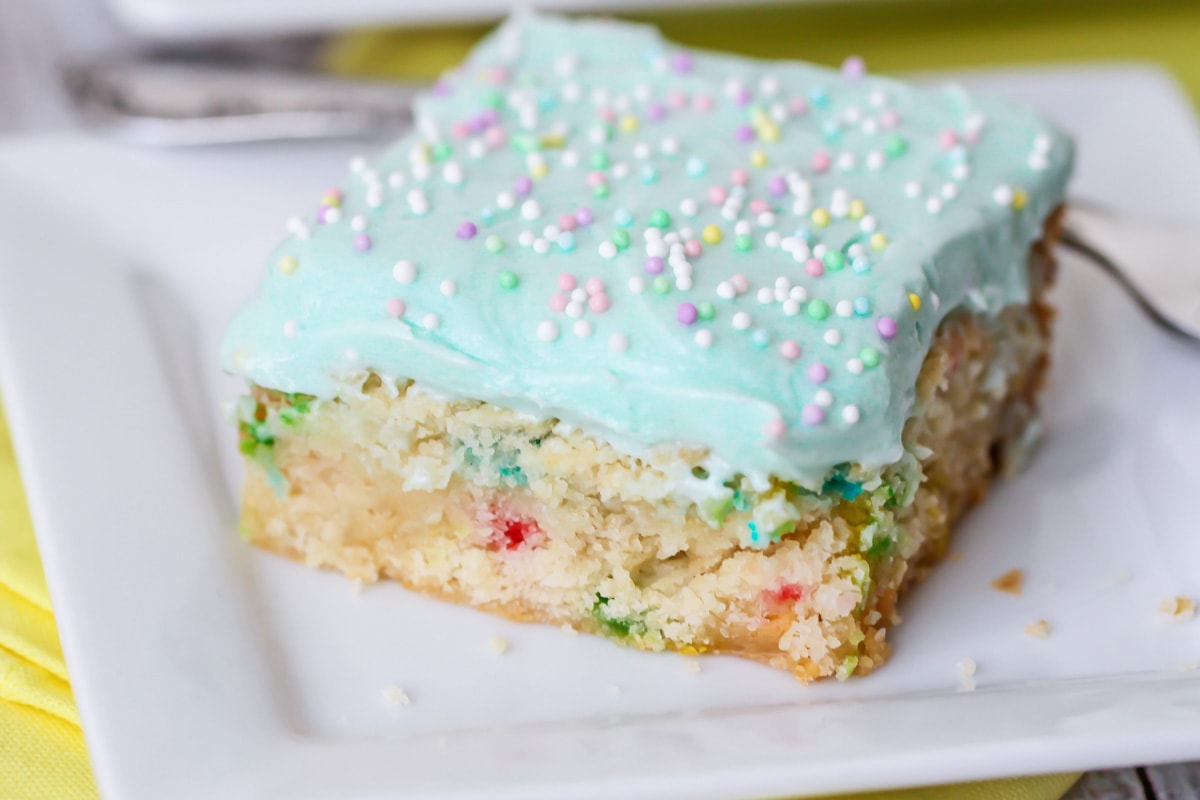 Easy Funfetti blondies are exploding with color and covered in a creamy homemade frosting. They are fun, delish, and ready in a jiff!
For more Blonde Brownie Recipes, try:
---
Click the link below to download this week's FREE Meal Plan!
And remember – if you want to create your own menu, be sure to check out all our recipes and visit our recipe pages, including: Main Dish, Side Dishes, Desserts, Appetizers and Breakfast!