Save yourself some time, money and stress by using this FREE Meal Plan that is full of amazing recipes. Each plan includes 5 dinner ideas, 2 side dishes, 1 dessert and a shopping list making meal planning easier than ever!!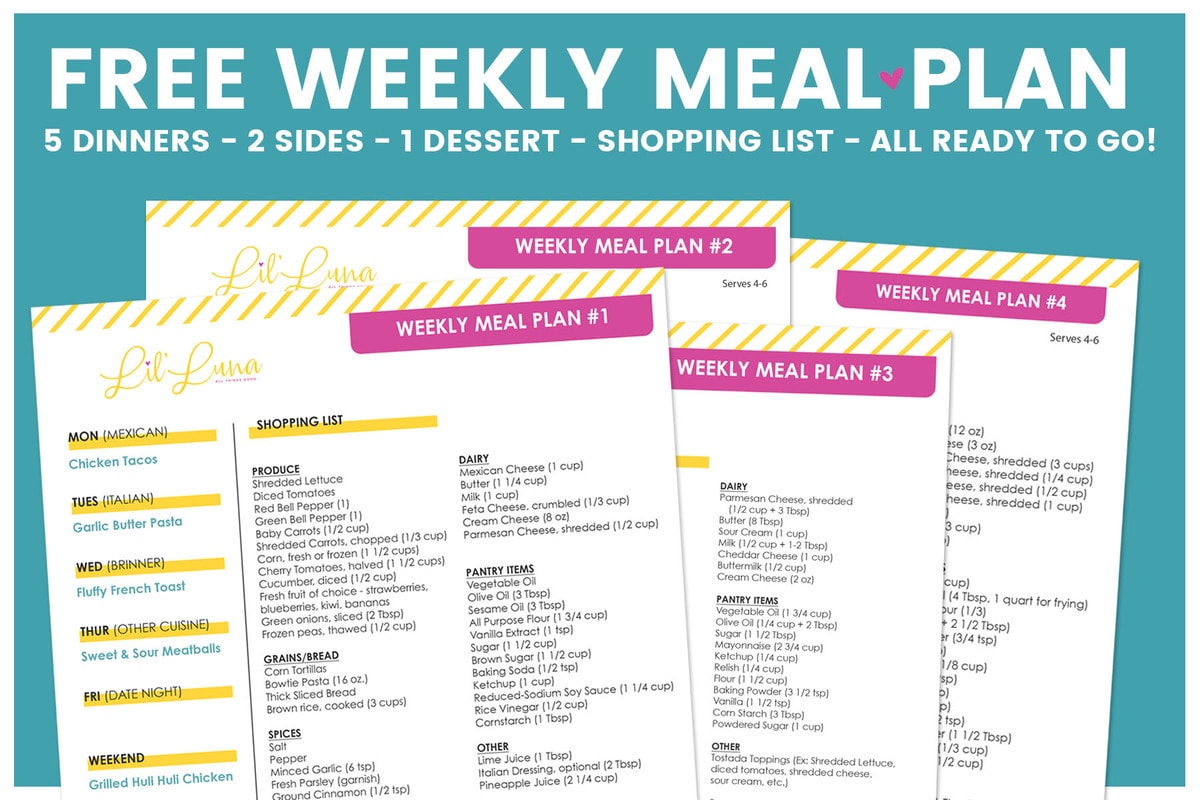 WEEKLY MEAL PLAN #99
Each week, I share with you a FREE meal plan that consists of 5 dinner ideas (Monday-Thursday plus one Weekend meal), 2 side dishes, and 1 dessert!
Included is a grocery list with EVERY ingredient you need for all the items on the meal plan.
This is meant to help simplify menu planning, shopping, and cooking so you can more easily enjoy meals with your family throughout the week!
TIP OF THE WEEK
Our dessert this week is Snickerdoodles! It's one of the most popular recipes on our website.
If you want soft and chewy snickerdoodles, we have some advice.
Do NOT over bake them!
Our recipe says to bake for 8-10 min. We recommend taking them out of the oven after 8 minutes and then letting them sit on the baking sheet for a minute before placing them on a cooling rack. Eight minutes cook time will ensure a soft chewy cookie even after they have cooled.
This rule holds true for just about all cookie recipes including Sugar Cookies, Texas Sheet Cake Cookies and Pizookies.
BENEFITS OF MEAL PLANNING
There's nothing worse than the dread every time a family members asks, "What's for dinner??" And your answer is "I have no clue." Having a meal plan for the week eliminates that completely, which is the number one benefit in my book!
Besides having a game plan in place, there are several other benefits of meal planning, including:
Cost: When you have a plan set in place, and a specific list of groceries, you eliminate cost wasted on impulse items or produce that never gets used.
Decrease Waste: No wasted money, and no wasted food! Having a set grocery list will help to avoid both of those issues.
Variety: Our meal plans specifically include a lot of variety, with Mexican, Italian, Breakfast for Dinner, and so much more! You can expose your family's palates to all kinds of meals.
No Indecision: Did you know there's such thing as "indecision fatigue"? The idea is that when you can't make a decision on something (like what to make for dinner) it actually makes you mentally fatigued. When dinners are already planned out, though, you avoid indecision completely!
Health: When you plan for/anticipate making well-rounded meals, you're much more likely to actually make them rather than defaulting to convenient boxed meals, or unhealthy fast food!
As you can see, there are so many benefits to meal planning!
And if you want to create your own menu, be sure to check out all our recipes and visit our recipe pages, including: Main Dish, Side Dishes, Desserts, Appetizers and Breakfast!
---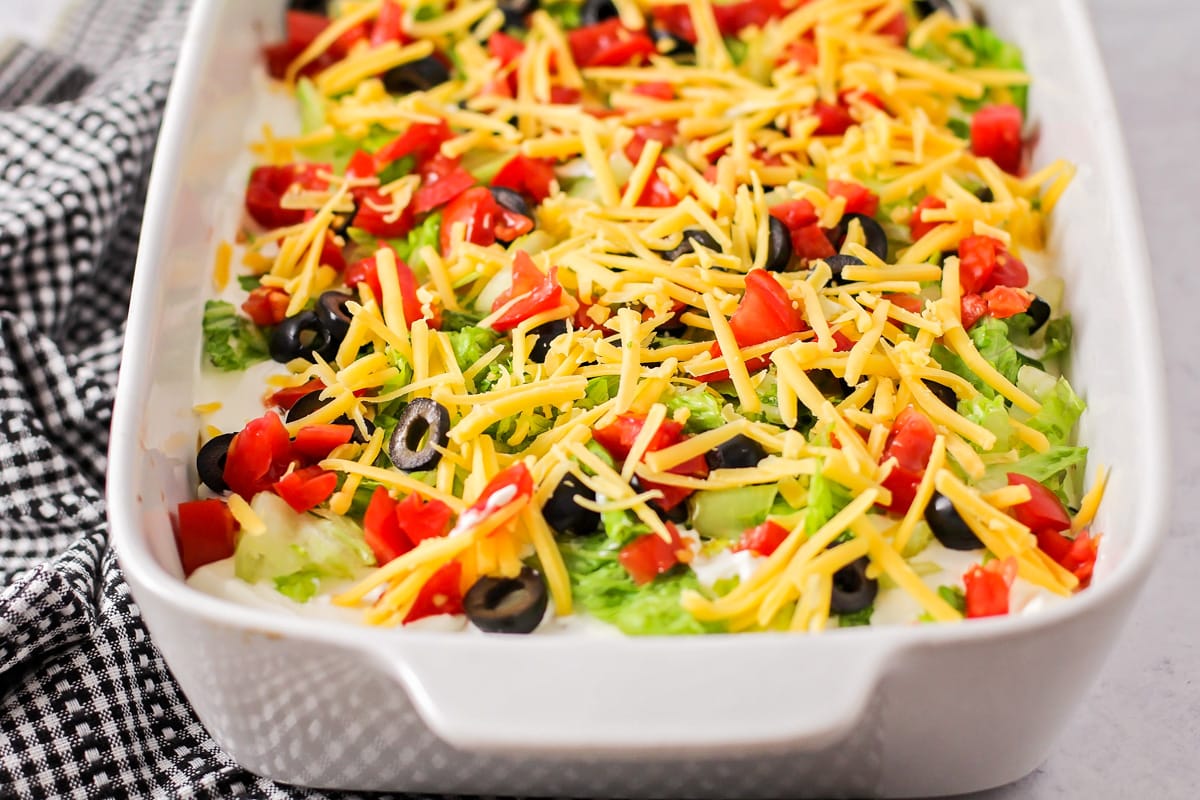 Delicious Taco Casserole is like a taco salad in casserole form! This taco bake is perfect for dinner or your next potluck.
This casserole really is an all-in-one dish, but no one will ever turn down a side of rice and beans. We also like to have salsa and guacamole for those who want to spice up this casserole.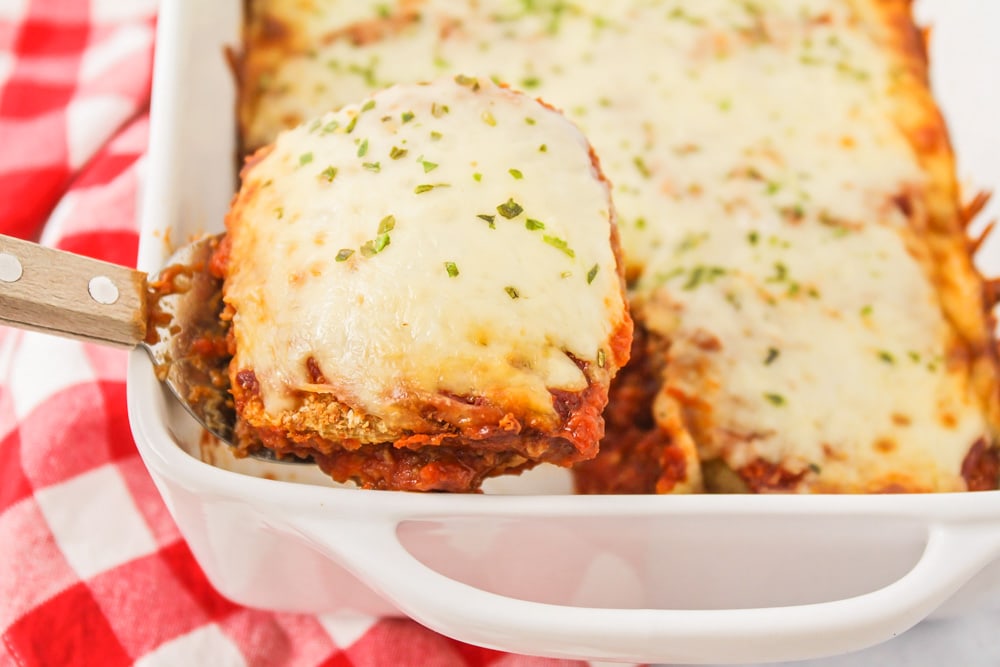 Delicious baked eggplant parmesan is made with crispy coated eggplant slices smothered in cheese and marinara. This easy dish is sure to be loved by all!
This dish is even yummier when served with Focaccia Bread. It's one of our featured sides this week and a bread that we just can't resist!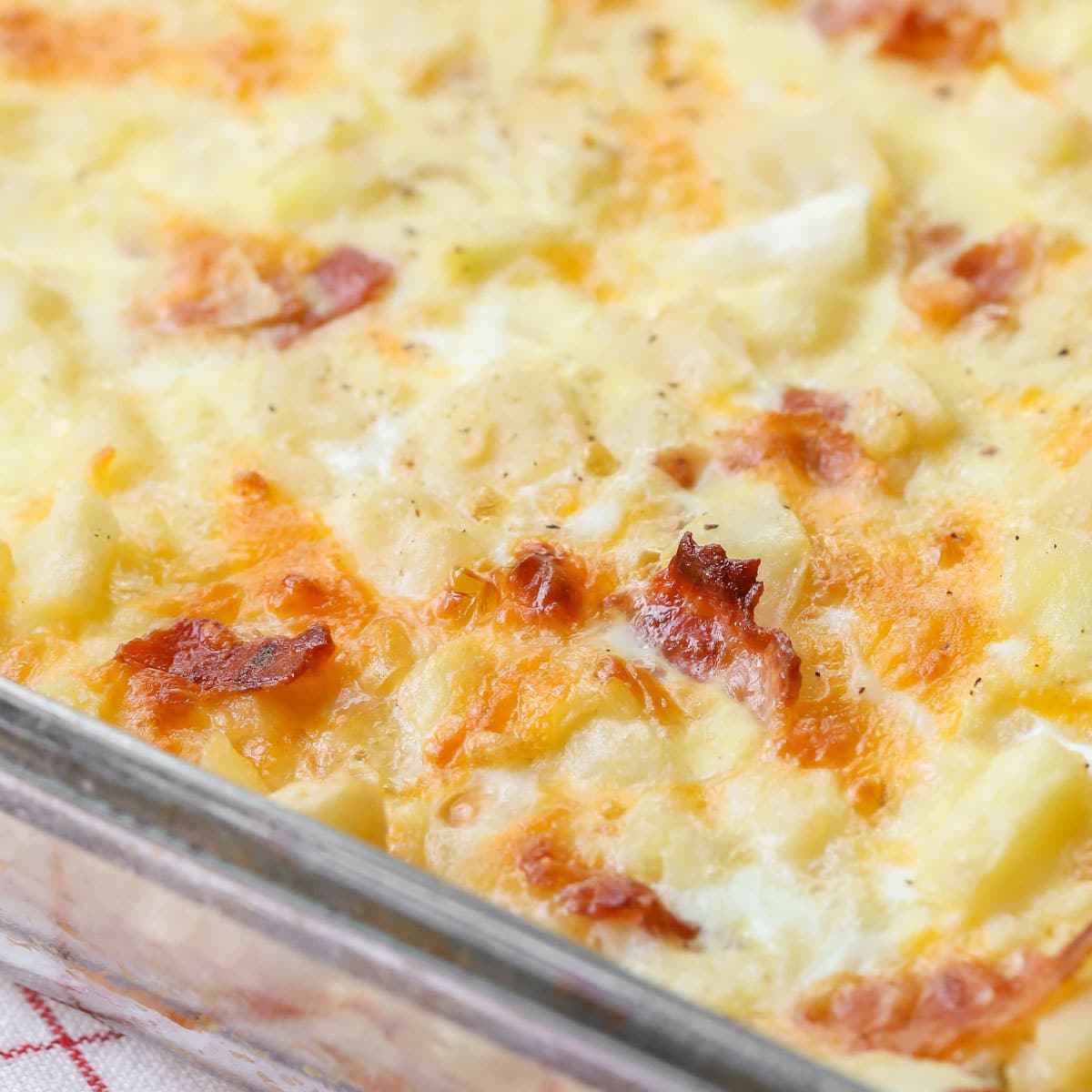 This easy savory cheesy breakfast casserole is perfect for any morning or special holiday occasion. It is perfect for making ahead!
We love a side of Easy Fruit Salad or an Orange Juice Smoothie to round out this breakfast casserole. Both are easy and quick to prepare!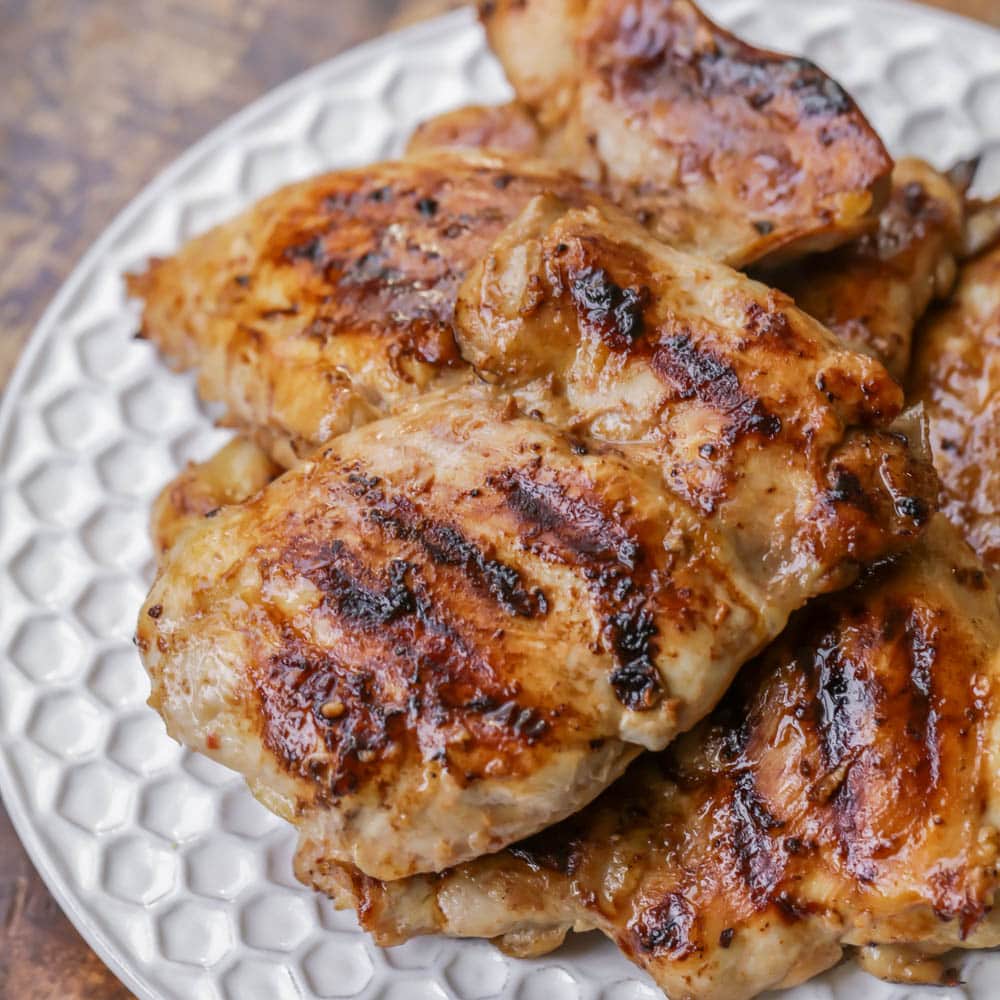 This Grilled Huli Huli Chicken is the juiciest and most delicious Hawaiian chicken you'll ever try! Great alone or served on rice or noodles!!
Some sides that pair well with this Hawaiian dish are Macaroni Salad, Hawaiian rolls and Pineapple Casserole. Pineapple Casserole is one of our sides this week. It's a unique and yummy way to serve pineapple.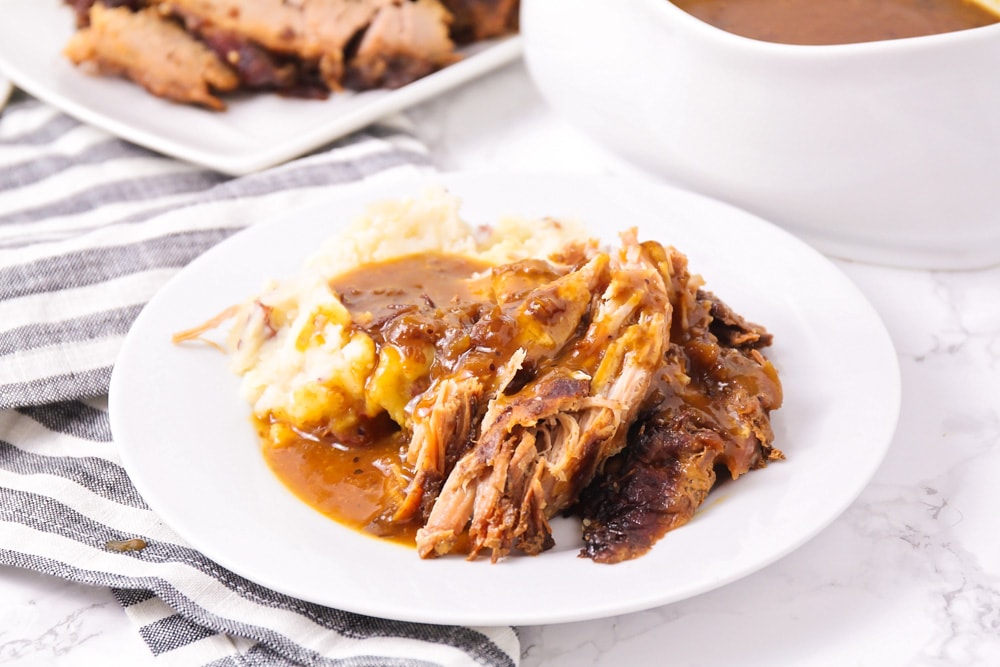 Prepare to be amazed by this ultra tender, fall off the bone crock pot pork roast. It only takes a handful of ingredients to make, including the complementary gravy.
There are so many sides that go well with this dish. Some all-time favorites are Twice Baked Potatoes, Honey Glazed Carrots and Homemade Dinner Rolls. This classic Sunday meal is sure to satisfy the hungriest belly!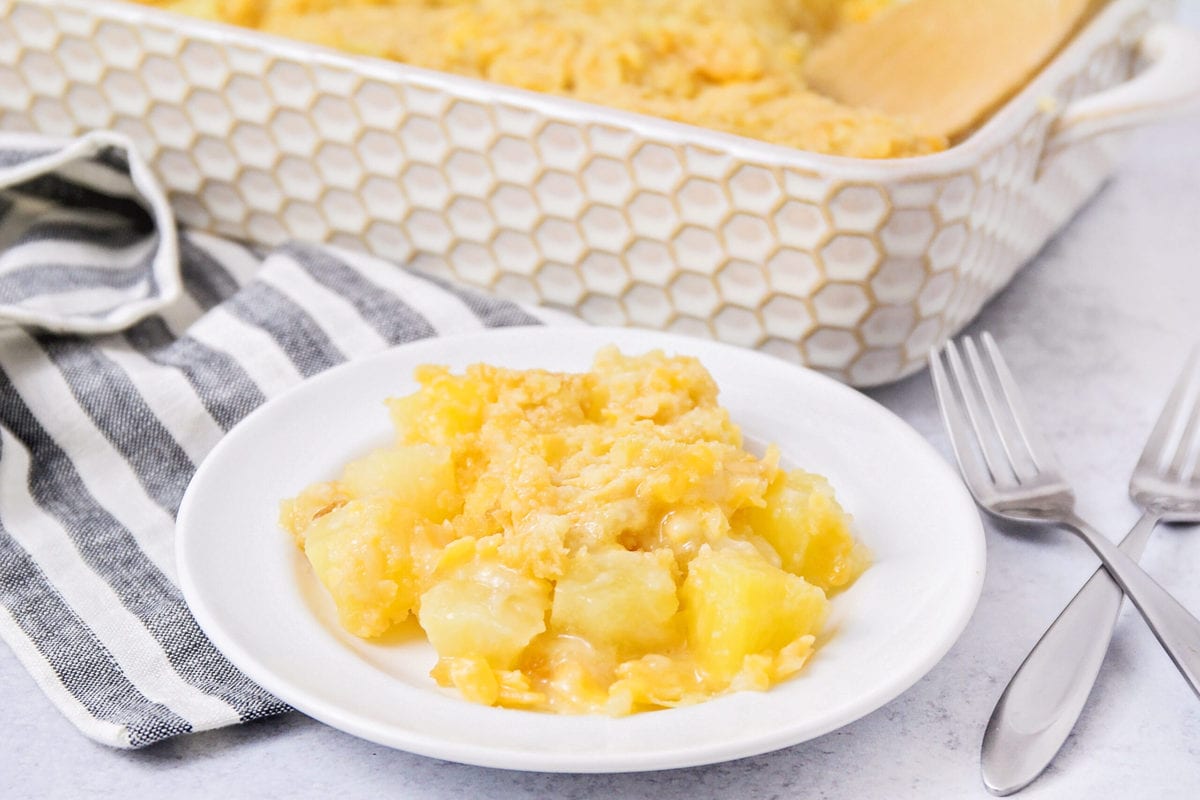 Our Top Two Choices
Crisp yet fluffy bread topped with delicious herbs and seasonings. This flavorful Focaccia Bread is so easy to make, and is perfect for sandwiches, dipping in soups, or enjoying on its own!
Some other Italian breads that make our mouths water are Cheesy Garlic Bread and classic Italian Bread. These breads go great with any Italian dish!
---
Cheesy, crunchy, sweet, and salty. This Pineapple Casserole has all the flavors and something for everyone. Give it a try—you might be pleasantly surprised!
We love pineapple! Some other great Lil' Luna recipes that use pineapple are Pineapple Salsa, Pineapple Cheese Ball, Pina Colada Dip and Dole Whip. We think they're all heaven sent!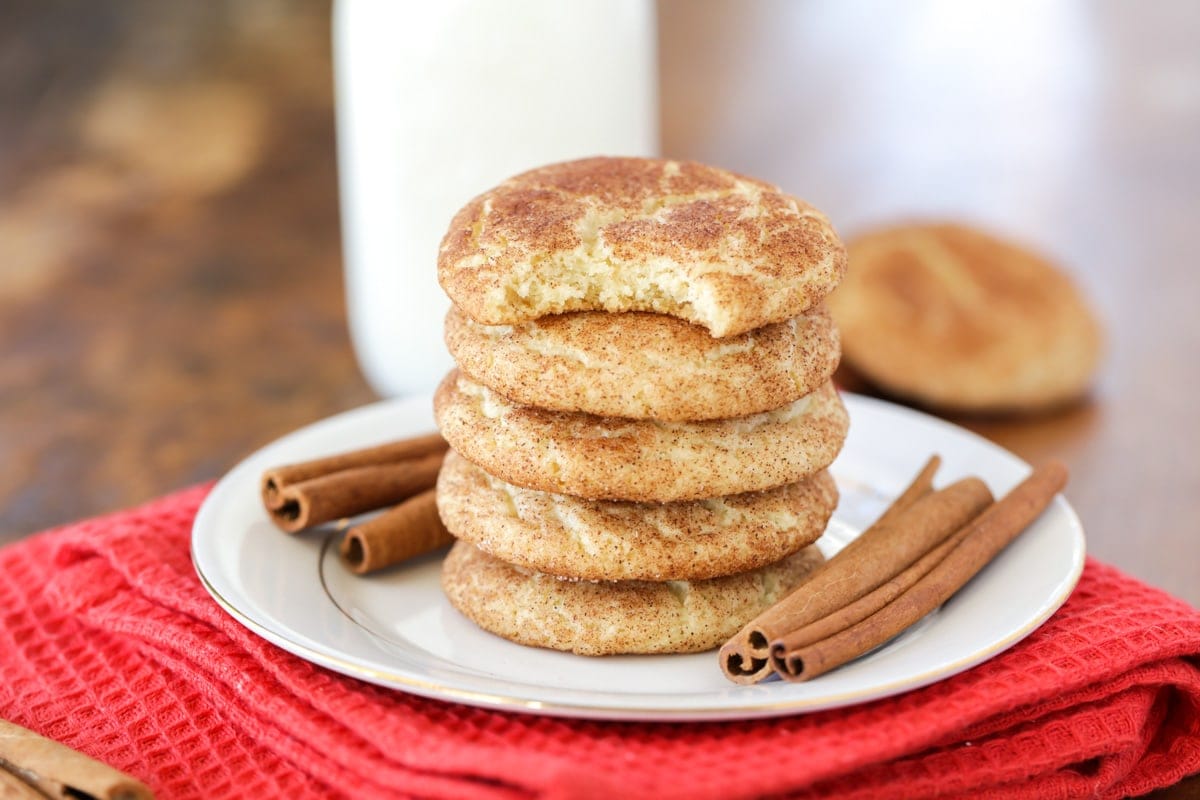 Super soft and full of cinnamon, these are our FAVORITE Snickerdoodle Cookies. They always get rave reviews!
For more Snickerdoodle DELICOUSNESS, try:
---
Download the Meal Plan!
Click the link below to download this week's FREE Meal Plan!
And remember – if you want to create your own menu, be sure to check out all our recipes and visit our recipe pages, including: Main Dish, Side Dishes, Desserts, Appetizers and Breakfast!