This collection of healthy soup recipes features soups that are low in calories and fat, and packed with healthy proteins and vegetables. Not only do these soups taste good, but they make you feel good too!
I have lots of favorite soup recipes. I've shared all the best crockpot soup recipes, as well as all of my most popular chicken soup recipes. Well, today I want to share all of my favorite healthy soup recipes!
MORE COLLECTIONS: Soups, Crock Pot Soups, Easy Soups, Chicken Soups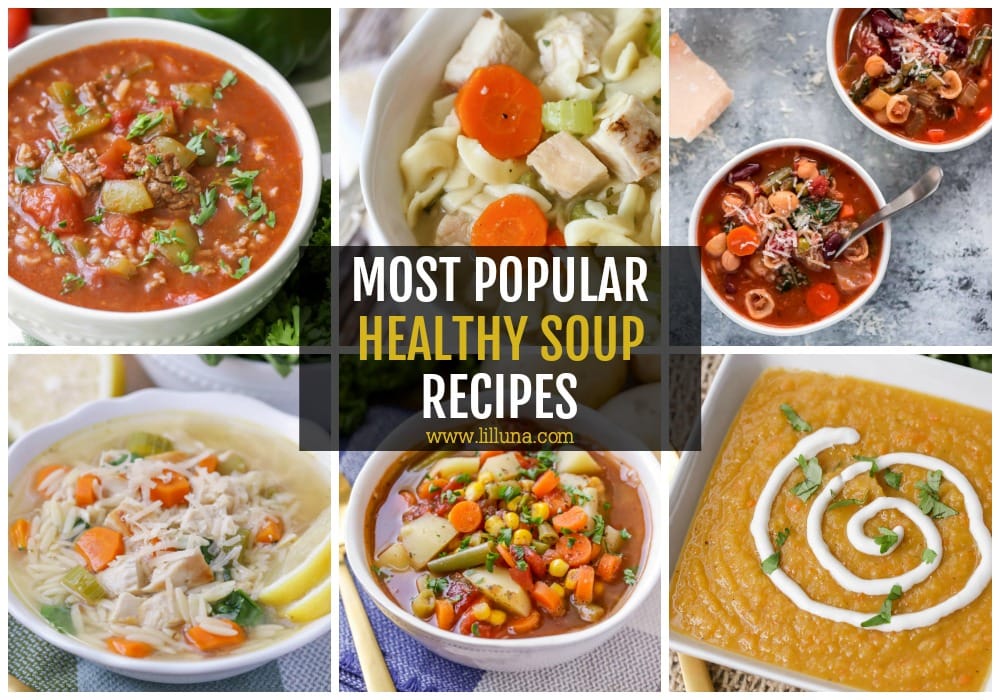 Why is soup healthy?
Did you know that soup actually has several health benefits?? Some of the health benefits of soup include:
It keeps you hydrated.
Soups contain a blend of several vitamins and cover many food groups.
It's hearty, fills you up faster and keeps you full longer.
This last one isn't necessarily a scientifically nutritious fact, but a warm bowl of soup often gives comfort and increases your sense of well being. Who doesn't want that?!
However, you have to keep in mind that not all soup is created equal: Though soup does have so many health benefits you do have to be careful because some soups aren't as healthy as others. Cream based soups have higher calorie and fat content. Canned soups, though convenient, contain extra ingredients that don't exactly scream healthy.
Keeping it healthy: You can quickly turn your healthy bowl of soup into an unhealthy meal by consuming calorie laden breads or indulging in sugar and fat filled desserts. Here are a few of my favorite dishes that will help keep your meal healthy:

Healthy Soup Recipes:
All of these soups are either tomato or broth based, without cream and include healthy proteins like chicken or beef. Chicken is always fairly low in fat, as long as you use chicken breasts, but if you are using beef, make sure it is either 80% or 90% lean to keep the fat content low.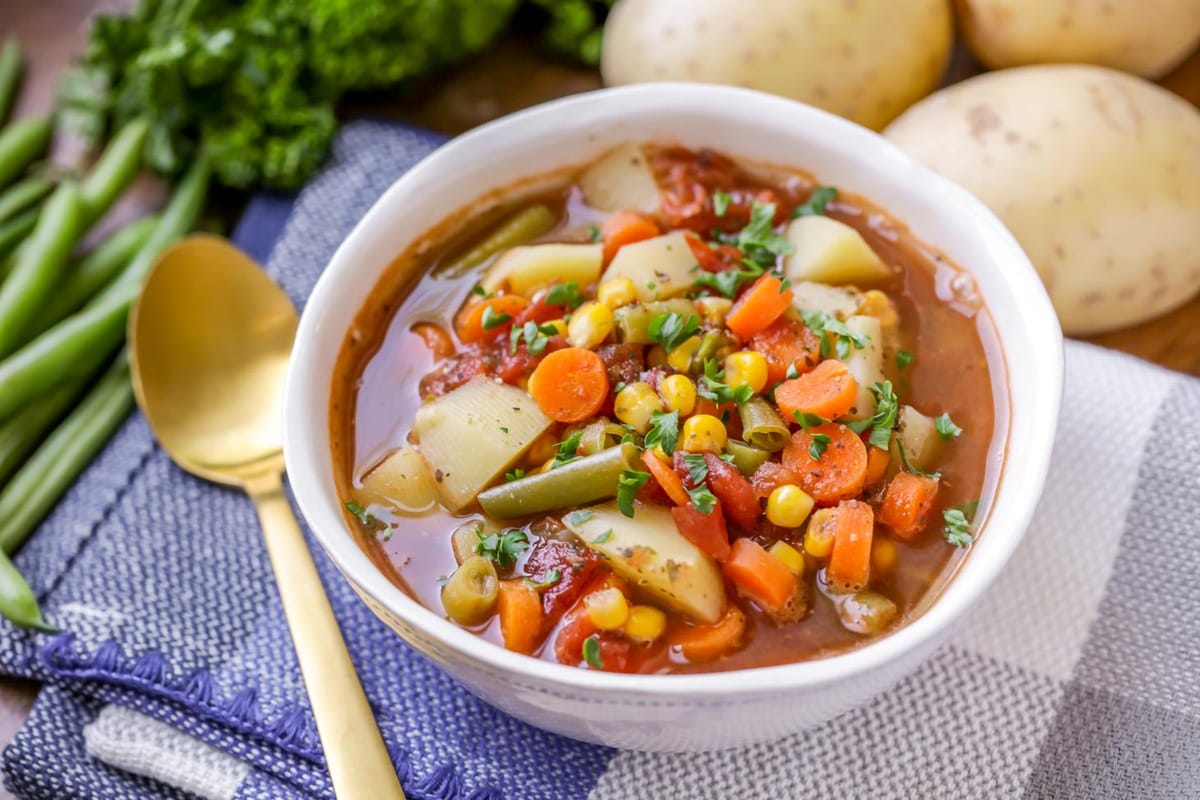 Healthy Meatless Soup Recipes:
Vegetables are the main ingredient in all of these soups, which is a great way to make sure you're getting your daily dose of veggies. Of course, you can add a protein of choice, but if you (or anyone you are feeding) has dietary restrictions, these meatless options will work perfectly.
MORE COLLECTIONS: Soups, Crock Pot Soups, Easy Soups, Chicken Soups