Having guests over for Easter can be overwhelming, but these Easter entertaining essentials make hosting easy and enjoyable!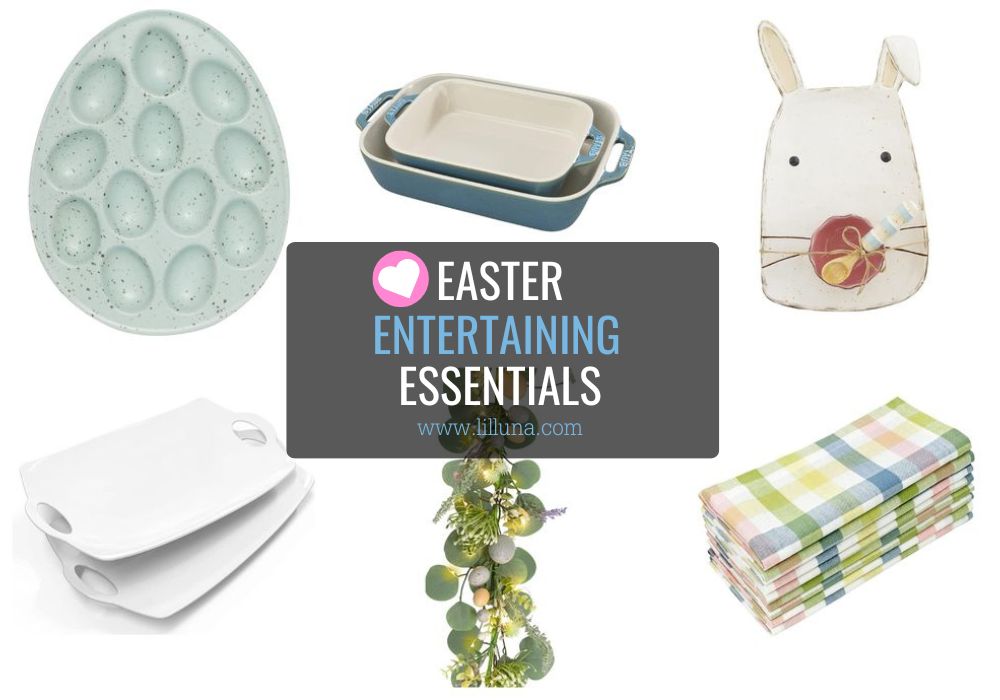 Tips for Creating A Stress-Free Easter
With Easter egg hunts, family gatherings, church and festivities, Easter is a holiday that so many love! While it's fun to host holiday gatherings, it can also be very stressful. We have some great tips that will help your Easter be enjoyable without all the fuss.
Do as much of the work as you can well beforehand. Planning the menu, grocery shopping, cleaning the house, setting the table and even preparing some of the dishes can be done in advance.
Ask your guests to bring a dish or two. People are happy to contribute to the meal which means less work for you!
Try not to fret if things aren't perfect. When it comes to finding out the bathroom wasn't as clean as you thought it was or a dish not turning out quite right, we've all been there and people understand. They're there to enjoy time with you.
We have some favorite Easter products that have become essential for us when entertaining. These products make hosting a breeze and a lot more fun. We hope you find some items in this post that will be helpful and add to your joy this Easter!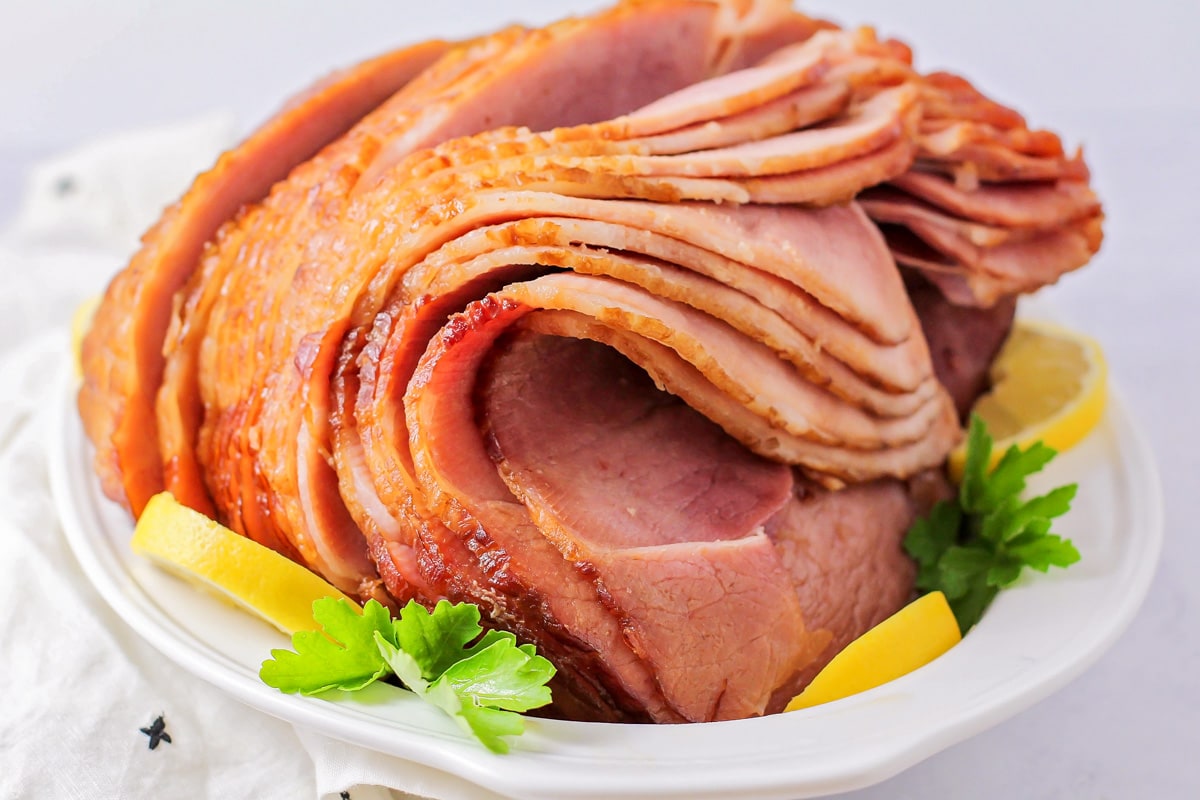 Preparing Easter Dinner
Preparing Easter dinner for a crowd can be a lot of work. Thankfully, we have found some products that make it a whole lot simpler!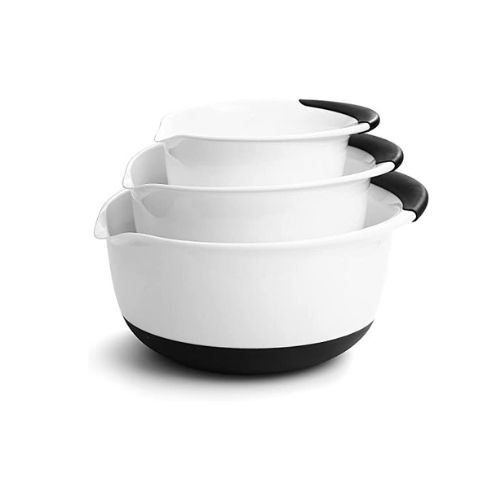 Mixing Bowls – These mixing bowls are the best! They come with three different sizes, have a pour spout which is so handy when using it to mix up sauces or the batter for our crowd-pleasing Coconut Cake, and they have rubber on the bottom so they won't slide around on your counter.
Jelly Roll Pan – This is our favorite pan when baking Homemade Dinner Rolls or Easter Cookies. It's made out of high-quality aluminum and has a pebble pattern so rolls and other baked goods cook more evenly and don't stick to the pan. What more could you ask for in a pan?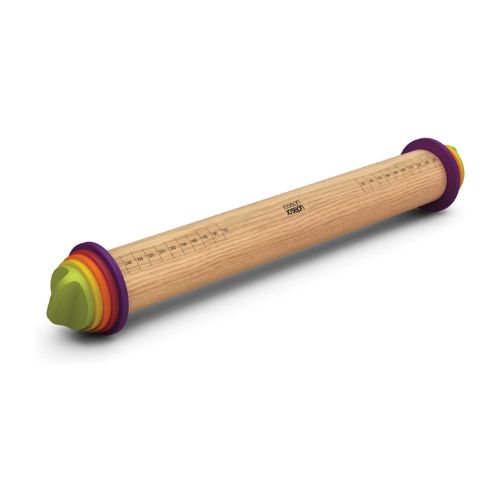 Rolling Pin – We love this rolling pin! It has rings that allow you to adjust the height so you can roll your dough out evenly and to whatever thickness you want. It's a lifesaver when making Cinnamon Rolls for Easter brunch or preparing the dough for Crescent Rolls.
Staub Baking Dishes – This beautiful bakeware is the best! It's made out of high-quality ceramic, making it durable and allowing for even cooking. These dishes are so pretty, you can serve the food straight from them.
We love using this bakeware to cook and serve our favorite Easter dinner sides like our fabulously famous Funeral Potatoes or desserts like Easter Dirt Cake.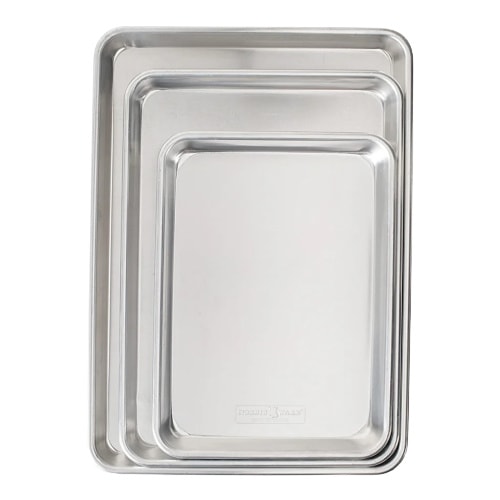 Baking Sheets – This baking sheet set is ideal for all of your baking needs! They come in three different sizes and are made out of pure aluminum which prevents anything from sticking to them. We love using these pans for some of our Easter veggie sides like Asparagus Bundles or Roasted Brussel Sprouts.
Measuring Cups and Spoons – This set of measuring cups and spoons is both fun and functional! The measurements are engraved on the stainless steel so they'll never rub off. And we love that they're magnetic so they stay together and can even be stored on your fridge. How cool is that?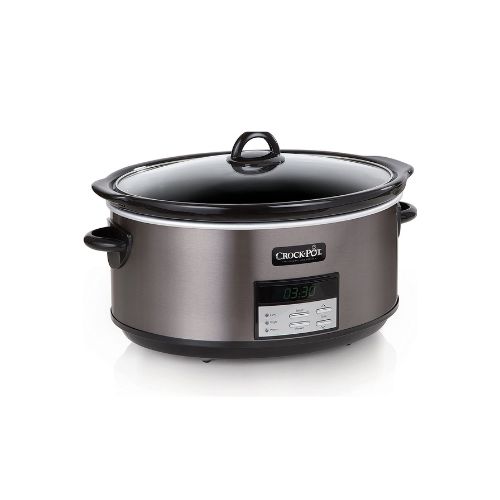 Crockpot – This crockpot is dreamy. It has an 8-quart capacity, is made out of stainless steel and is pretty enough to serve food from. It also has a digital countdown timer and will keep food warm after it finishes cooking.
We use this Crockpot every year to cook our Easter ham since it keeps it so moist and tender!
Baster – We also love using this tool to cook our Easter ham. It makes basting the ham with glaze so quick and easy!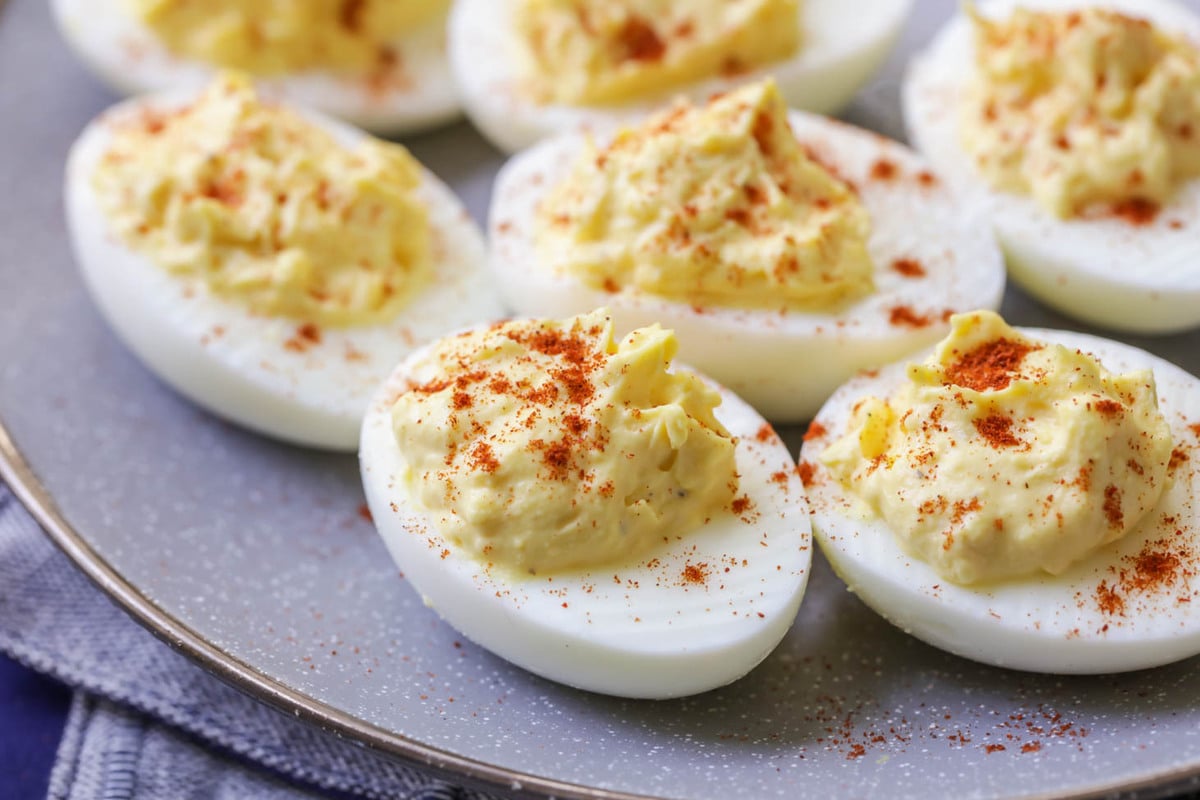 Serving the Meal
When it comes to serving the long-awaited meal, it's all about presentation AND keeping that presentation simple and easy. We have rounded up the best serving dishes that will do just that. We hope you find just what you're looking for!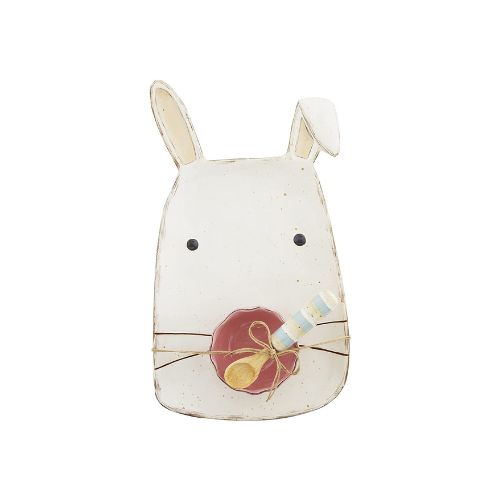 Bunny Chip and Dip Set – This hand-painted dish comes with a cute removeable bowl and spoon for dips. It's the perfect serving dish for some of our favorite Easter appetizers including potato chips with French Onion Dip, crackers with Spinach Artichoke Dip, veggies with Dill Veggie Dip or fresh fruit with Fruit Dip.
Charcuterie Board – Charcuterie boards are always a win when it comes to entertaining, and this charcuterie board happens to be our favorite. It is so well-made and versatile in that you can choose which parts of it you want to use. It evens comes with serving utensils and little bowls for dips and sauces.
For ideas on how to put together boards, check out our Charcuterie Board and Burrata Board pages.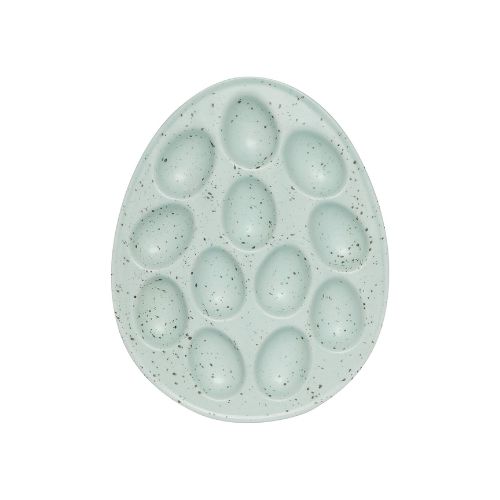 Deviled Egg Serving Dish – An Easter gathering wouldn't be complete without Deviled Eggs. This dish is a fun and cute way to serve them. If your family loves these delicious appetizers as much as my family does, you better get two of these dishes!
Serving Platters – These platters are both simple and elegant. They are so versatile that you can use them to serve an Easter appetizer like our yummy Spinach Puffs or desserts like Rice Krispie Easter Nests or Easter Chocolate Covered Strawberries.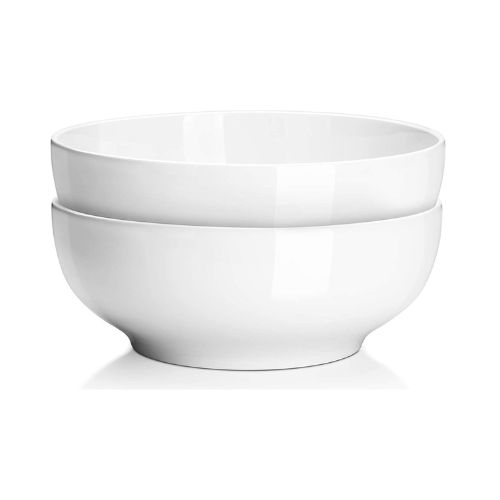 Serving Bowls – These beautiful bowls are sure to complement any table décor! They are small enough that they won't take up a ton of space on the table yet large enough to use as serving bowls. We love to serve smaller sides like Brown Sugar Glazed Carrots, Creamed Corn or even Butter Mints in them.
Serving Spoons – If your serving spoons are looking tired, grab a set of these attractive spoons. This set comes with six spoons, three of which are slotted. They come in both silver and black both of which are beautiful!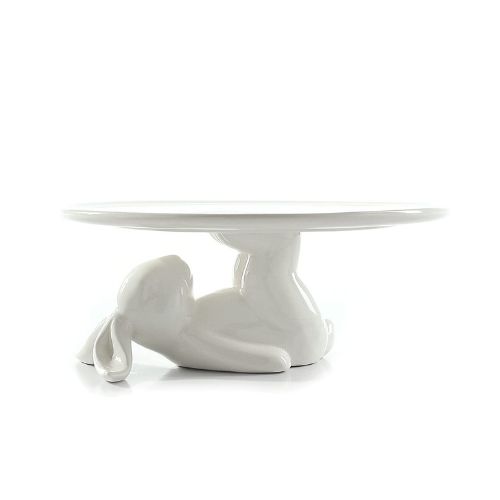 Bunny Cupcake Stand – Your guests are going to love this cupcake stand! This ceramic dish is handcrafted and adorable! What a perfect way to serve up Carrot Cake Cupcakes or Easter Basket Cookie Cups.
Pie Dish – This 9″ pie dish is our favorite when it comes to baking pies! It's both lovely and sturdy. It bakes pies perfectly and is our go-to when making our favorite pies for Easter dessert including Coconut Cream Pie and Lemon Icebox Pie.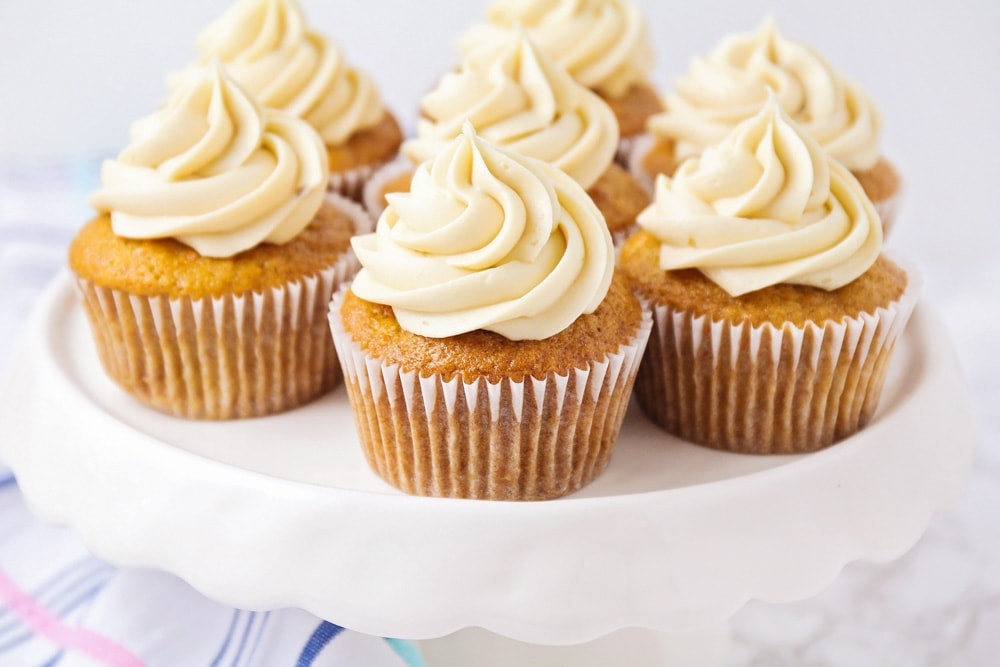 Easter Table Decor
The table is the gathering place for Easter dinner. It brings family and friends together to interact and enjoy the holiday meal. The table décor sets the mood for the occasion and can even enhance the presentation of the food.
This post, however, is all about keeping entertaining for Easter simple and stress-free. These are some of our favorite items that will create beautiful Easter tablescapes without requiring a lot of work.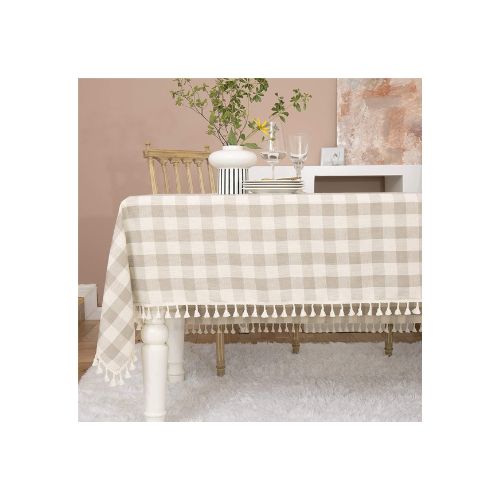 Linen Tablecloth – This farmhouse-style tablecloth is simple but elegant. The buffalo check design comes in a variety of colors, most of which are perfect for Easter and complement any dishes. It's made out of high-quality fabric that doesn't wrinkle or fade.
Table Runner – This sweet table runner features dainty spring flowers but also is available in several other patterns. It's also wrinkle-free and is easy to throw in the washing machine. This is sure to brighten any Easter table setting!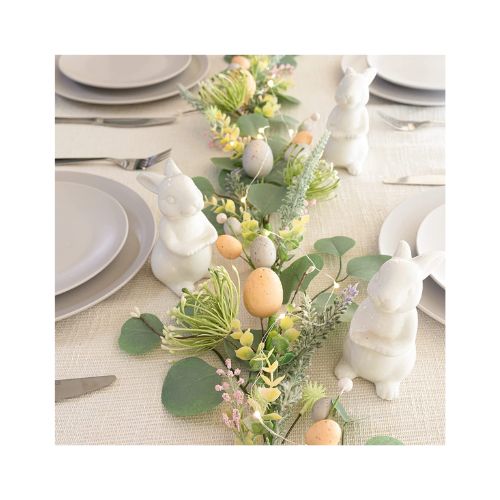 Easter Garland – This beautiful garland is such a such a quick and easy way to add Easter cheer to your table. Just stretch it straight down the middle of your table and you have yourself a beautifully decorated space.
Linen Placemats – These cotton-linen placemats come in all sorts of spring colors. If you don't want to cover your table with a tablecloth or runner, this may be a great option for you. They're handwoven and look so elegant on tables.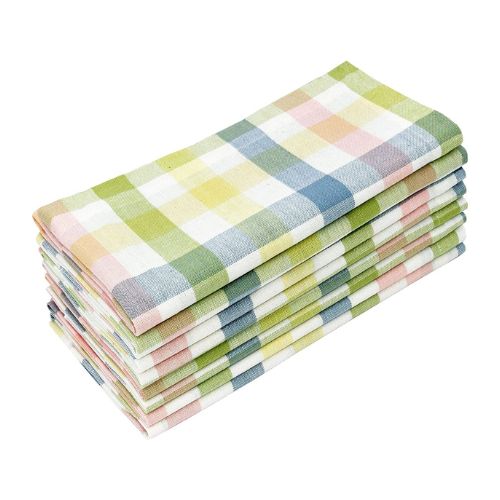 Cloth Napkins – If you're wanting to use cloth napkins, these are a great choice! They bring so much color to your table without being too busy. They come in sets of 8 and have a few different Easter-based patterns to choose from.
Bunny Napkin Rings – How fun are these bunny napkin rings? It's so simple to put these around cloth napkins and, yet, they add so much to the place settings. They're made out of porcelain and have a vintage style that your guests will love!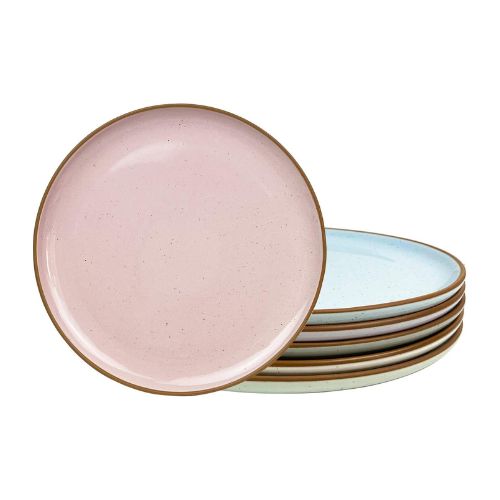 Pastel Ceramic Plates – These pretty plates bring a soft touch of color to your table. They also come in just white or gray if you prefer. They are thick and durable and clean up easily which is a huge plus when you have dinner guests!
Plastic Dinnerware – If you prefer to skip doing dishes, this dinnerware is for you! The set is both classy and convenient and comes with enough large plates, small plates, forks, spoons and knives for 30 people.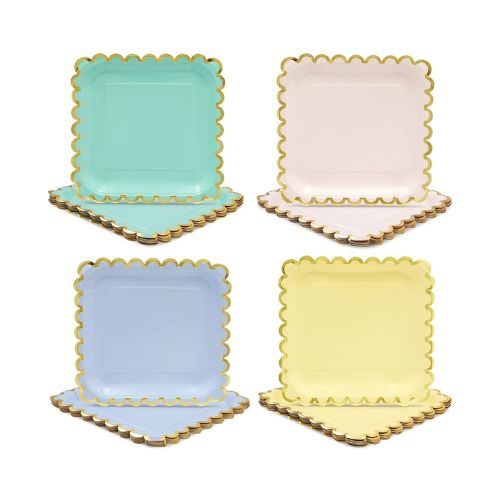 Pastel Paper Plates – This is another great option for easy cleanup. These 9″ paper plates come in a set of 48 in four different Easter colors. They have gorgeous gold foil scalloped edges and are sturdy enough for any dinner course.
Plastic Utensils – These pink and gold plastic utensils are a great addition to any Easter table setting. If pink isn't your thing, they come in other colors and the set has enough for 48 place settings. And, best of all, you can choose to keep them or toss them after dinner.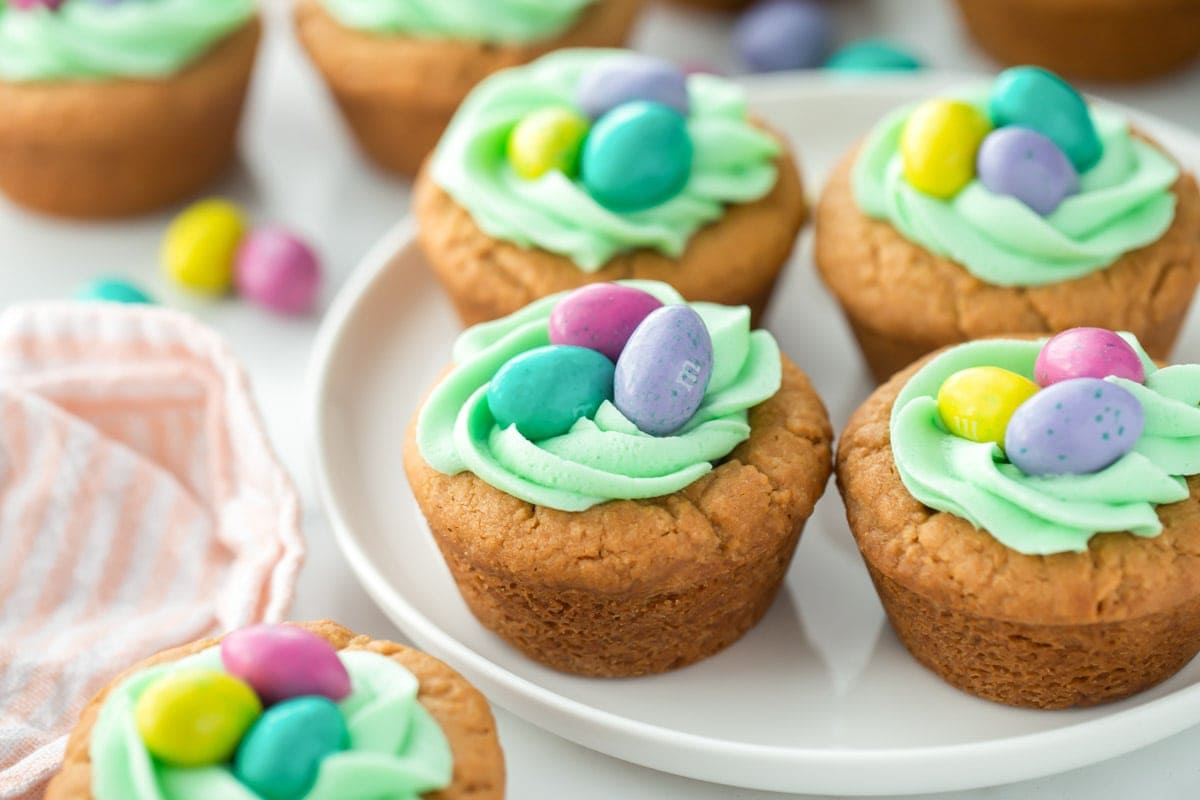 For the Kids
If little ones will be in attendance at your Easter dinner, it's great to have some special items just for them. You may want to consider setting up a kids' table where they can eat and enjoy their own little setup. We've found some products that are so fun and perfect for the littles.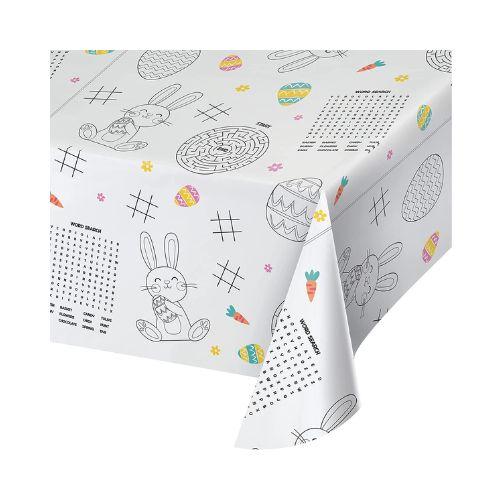 Kids Activity Tablecloth – This tablecloth is so fun! It has activities and pictures to color to keep the kids busy and happy during mealtime. Just scatter some crayons on the table and you're good to go!
Peeps Placemats – How cute are these festive placemats?? The kids (even the adult ones) at your gathering are going to love them! They are perfect for Easter and, with them being machine washable, it makes them easy to use year after year.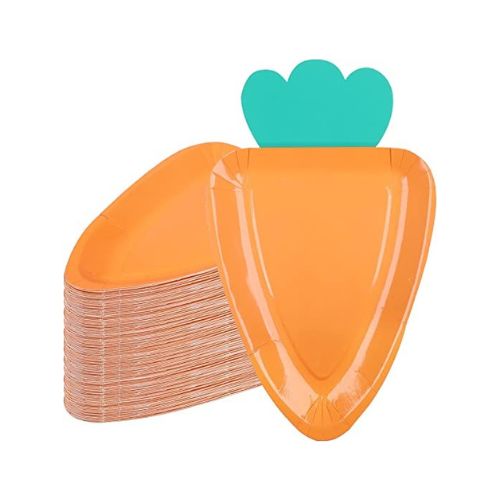 Carrot Paper Plates – Kids will love these cute carrot paper plates! They are available in packs of 24 or 48. They are sturdy and waterproof and, being disposable, make clean up a piece of cake!
Wheat Straw Plates – These reusable plates are made out of natural wheat straw fiber. They are unbreakable, the perfect size for kids, and microwave and dishwasher safe. They come in soft pastel colors that are beautiful for Easter.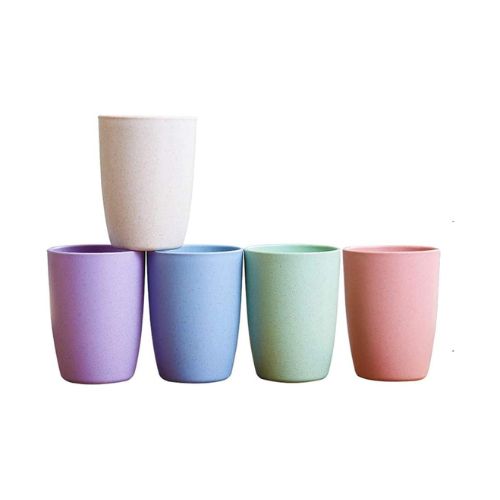 Wheat Straw Cups – These reusable cups go great with the wheat straw plates. They also come in pastels, making them a great choice for any of your Easter guests but especially for the kids since they won't break if dropped. They are dishwasher safe which makes clean up a breeze!
Foam Easter Eggs Décor – Made out of foam, this is a great centerpiece for the kids' table. You don't have to worry about it breaking and it's so easy to throw on the middle of the table. It's both cute and convenient which we love!
---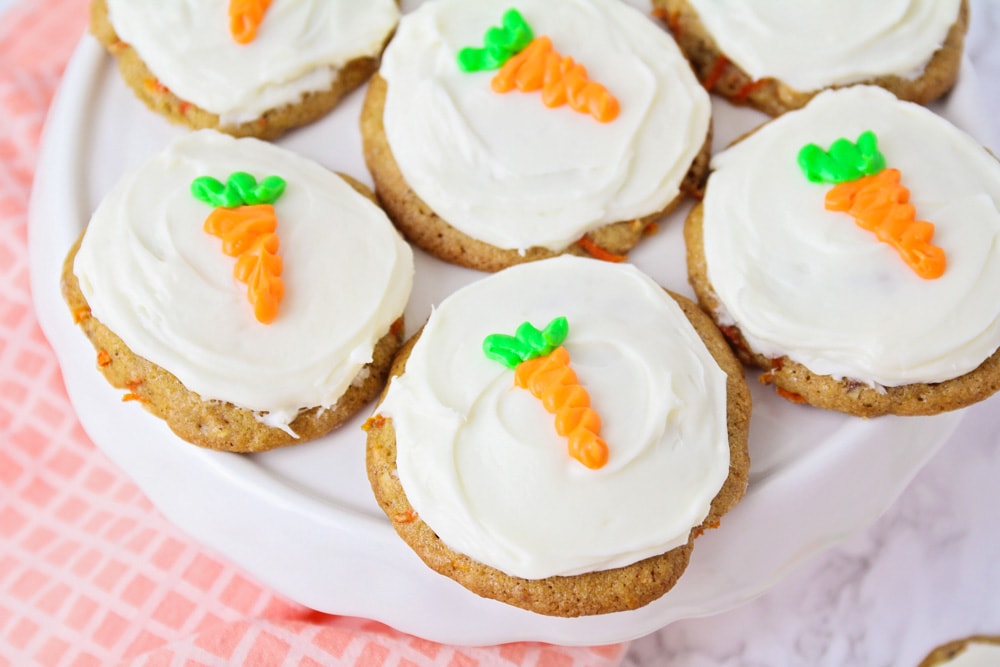 Enjoy Your Easter Entertaining!
Those are our Easter entertaining essentials in a nutshell (or should we say in an eggshell?). We love how these items make entertaining so easy which allows us to enjoy celebrating the holiday with family and friends. We hope you found some items that will do the same for you!
Be sure to check out all of our Easter Dinner Essentials and Easter Basket Fillers where you can find all of our favorite Easter products on Amazon.
If you try any of these products or have other favorite Easter items, we'd love to hear all about them! Please feel free to leave a comment below.
Also, don't miss our collection of Easter Recipes where we share all of our favorite Easter recipes that we just know your guests will love!
Thank you so much for being here and happy Easter!