Don't miss a thing – Sign up for the Lil' Luna Newsletter today!
Hello! It's Bev from Flamingo Toes here with a quick and easy project for Spring! Here in Tennessee we are having a bit of an early spring and I'm all for it! There are daffodils popping up and the trees are blooming and it has me all ready to decorate for Spring. These little fabric and felt bunny mason jar vases are so simple to make and they are a perfect project to add a little Spring to your decor!
The vases are easy to paint and they are all dressed up with fabric and felt ears – and they even have a little pom pom bunny tail!
I'm using mine as vases but they'd also be great as little treat jars. I think they'd be so cute all filled up with jelly beans!
Here's what you'll need to make them!
Materials (for one mason jar):
Mason Jar – I used a pint size jar
Chalk Paint
Chalk wax or other other sealer
6″ x 6″ piece of felt
6″ x 6″ piece of fabric
6″ x 6″ piece of fusible webbing
Yarn for Pom Pom Tail
Hot Glue
Begin by painting each mason jar with chalk paint. You will want a good coverage so none of the glass shows through. The paint will go on the glass easier if you wait until each coat is completely dry before putting the next one on.
Paint the bunny face on each jar. To make the eyes, dip the end of a paint brush in paint and then place the end on the jar to make a round dot. Repeat for the nose, then with a thin brush shape the paint into a triangle shape and add a little smile underneath.
Once the face is completely dry, brush the chalk wax on the jar. Follow the directions to allow the wax to cure, then lightly buff the jar.
To make the ears, cut two of the outer ear from felt. Make sure to reverse the pattern for one of the ears so they ears are mirror images. Iron the fusible webbing to the wrong side of the fabric. Cut out two of the inner ear patterns from the fabric. I used a scalloped edge scissors but regular scissors or pinking shears will be cute too!
Iron the fabric in the center of the outer felt ears. If you aren't using wool felt, make sure to use a pressing cloth so the felt doesn't melt. Fold the bottom of the ear in half, then fold the top section back to create a little tuck in the ear. With hot glue, glue the folds in place.
Glue the ears to the back of the mason jar, along the top edge.
Check Out My Other Recipes
Create a pom pom from matching yarn and glue it to the back of the mason jar for a little tail.
Repeat for as many little bunnies as you'd like!
You can have a lot of fun mixing up different fabrics and paint colors. These would be perfect for neighbor or teacher gifts too!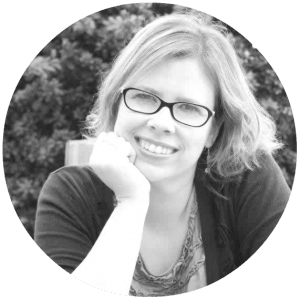 _______________________
These are so stinkin' adorable!! I love the pom pom tails. 🙂
Thanks for sharing with us Bev!
For more amazing creations by her, head over to Flamingo Toes!
And for more Easter and spring creations and DIY tutorials, check out these posts:
For all Easter ideas on the site go HERE.
For all crafts go HERE.
For even more great ideas follow me on Facebook – Pinterest – Instagram – Twitter – Periscope – Snapchat.
ENJOY!
Need more recipes and creative ideas? Sign up and get a FREE copy of my latest ebook!