We love cooking in the fall and want to share our top 10 kitchen tools we use to make all of our favorite fall recipes, including soups, bread, slow cooker meals and more.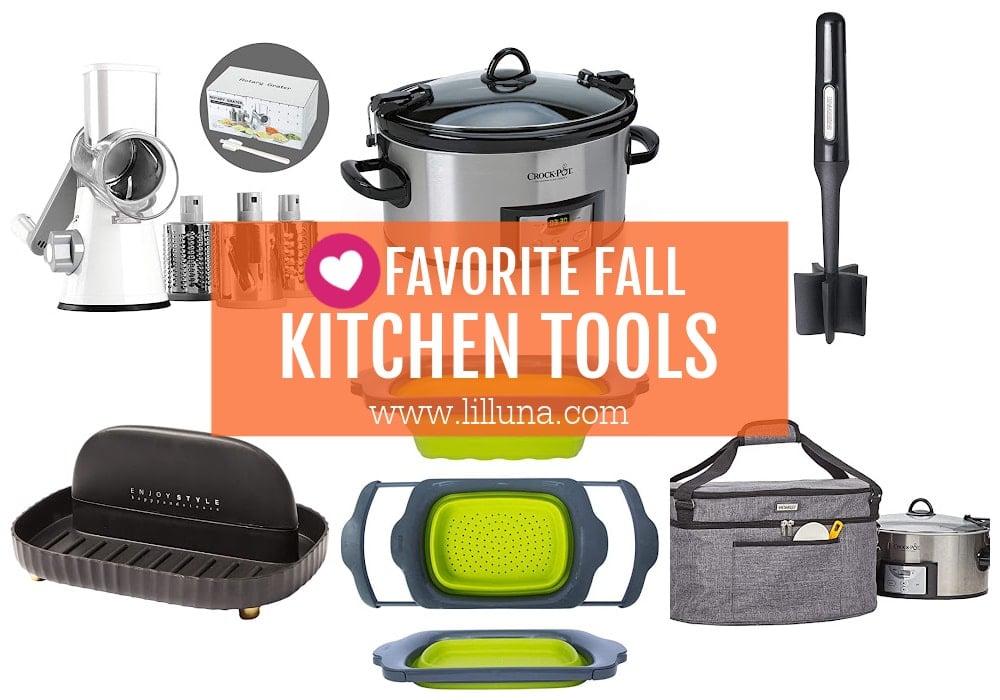 10 KITCHEN MUST-HAVES for fall
Fall is one of my favorite seasons to be in the kitchen!
Over the years, I have tried and tested many different cooking and baking products to help enhance the quality (and convenience) of the many dishes that I make. I have compiled a list especially for you of some of my favorite items that I love to use in the kitchen – especially during the fall.
Whether it's for soups, casseroles, slow cooker recipes, cookies or breads – these items are ones that I cannot live without
All of the items on this list are products that I own and use often, and I can promise you that they will be super helpful as you are in the kitchen prepping for fall, get togethers and the holidays!
---
1. meat masher
My Favorite: Farberware Heat Resistant Meat Masher Tool
I love to cook ground beef, ground turkey and ground sausage with this multi-functional meat chopper utensil because it saves me so much time!
I love to use this tool for these favorite fall recipes:
Another feature that I love is that it is SO easy to use and is heat resistant and dishwasher safe too!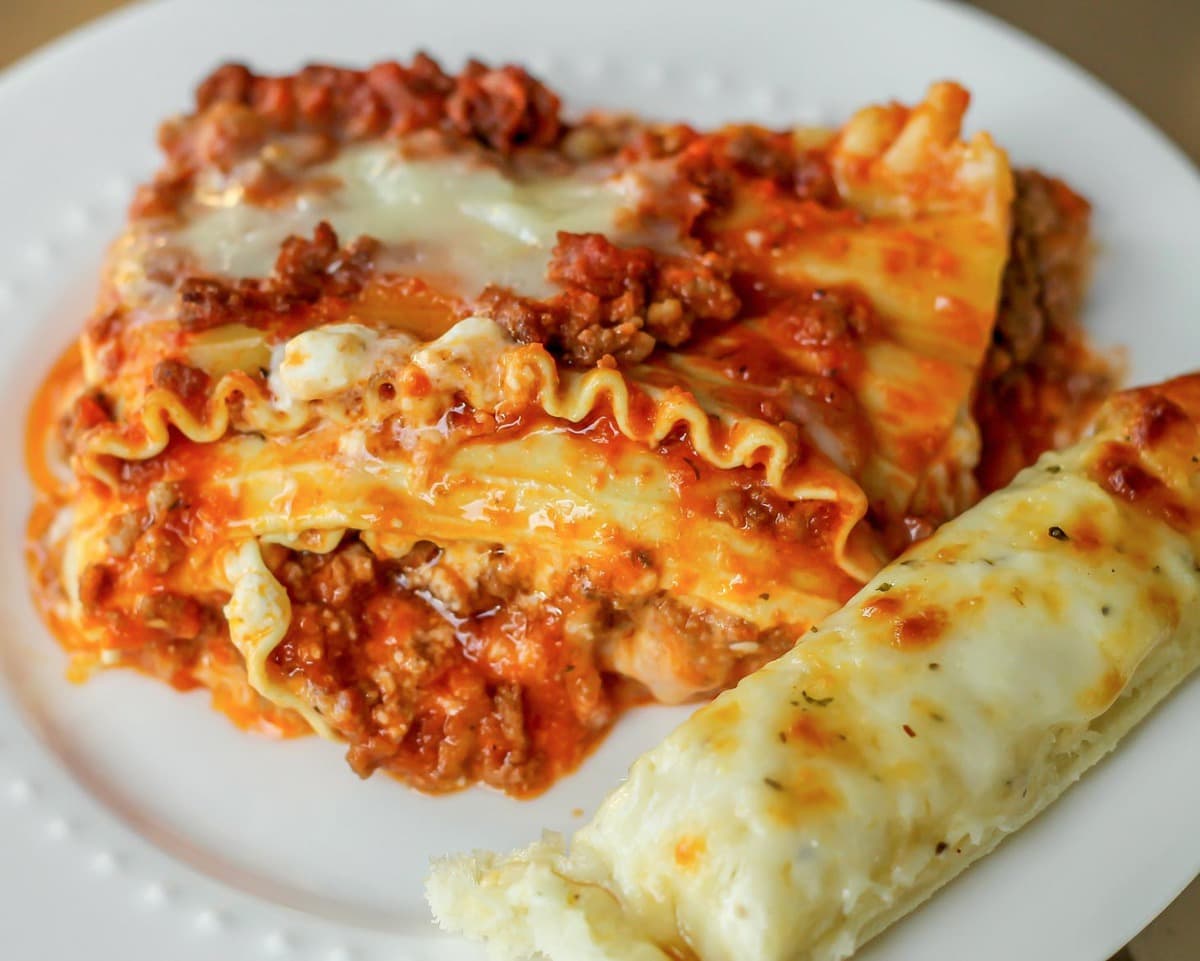 ---
2. Crock Pot portable 6-quart cooker
My Favorite: Crock Pot Portable 6-Quart Slow Cooker
I must admit the Crock Pot is one of my best friends! I use it all the time – especially during soup season. This Crock Pot serves 7+ people which is perfect for my big family.
Why we love it?
6 quart means it fits a lot and can feed my whole family
Digital Countdown – lets your program cook times from 30 minutes to up to 20 hours.
Once the cook time completes, it automatically switches to the "warm" setting.
Has a locking lid that provides an extra seal and makes it so easy to transport for fall Chili Cook-Offs and other gatherings.
We are always using this this slow cooker for some of all of our favorite fall soup recipes.
---
3. insulated slow cooker travel bag
My Favorite: Homest Slow Cooker Travel Bag for Slow Cooker
If the Crock Pot is one of my best friends, then this insulated slow cooker travel bag is your Crock Pot's best friend!
Some of the features I love about this bag are:
It's compatible with my 6-quart Crock Pot.
Has a fully insulated lining that will keep your Slow Cooker Meal hot while en route to your dinner or party.
Handy storage pockets on both the top and front part of the bag for your utensils, napkins, etc.
Comes with a padded adjustable strap for carrying since we all know Crock Pots full of food can be heavy!
---
4. Spoon rest and lid holder
My Favorite: Ralis Lid Holder and Spoon Rest
One of my new favorite things! This tool is perfect for fall soup season!
This spoon rest pot lid holder keeps everything clean and organized on your countertop. (I love a clean countertop while I'm cooking!)
It can also hold different sizes of pot lids, spoons, spatulas, ladles…anything you need to make your soup.
I love using this tool with some of my favorite fall soups:
It also has anti-slip stickers on the bottom feet that will keep your pot lids and spoons in place without dumping.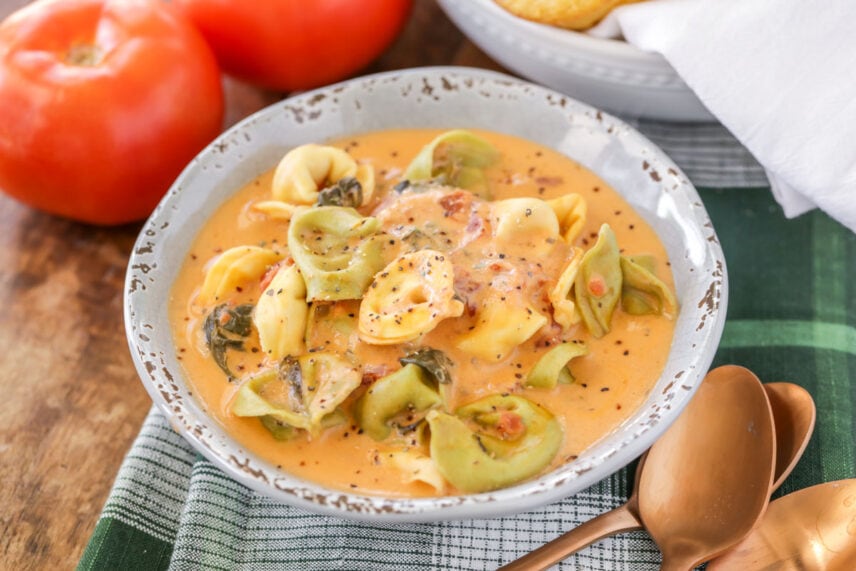 ---
5. bread pan
My Favorite: Doughmakers 8.5 x 4.5 Loaf Pan
There is nothing better than the smell of homemade bread (and using this bread pan :).
I tend to bake more bread during the fall and holiday seasons and out of all the bread pans I have used over the years, this one has been my favorite!
Some of my favorite breads to make in the fall are:
This lightweight 8.5 x 4.5 sized bread pan has a patented pebble pattern on the aluminum that has both natural non-stick properties and also allows for more airflow under the bread for quick release.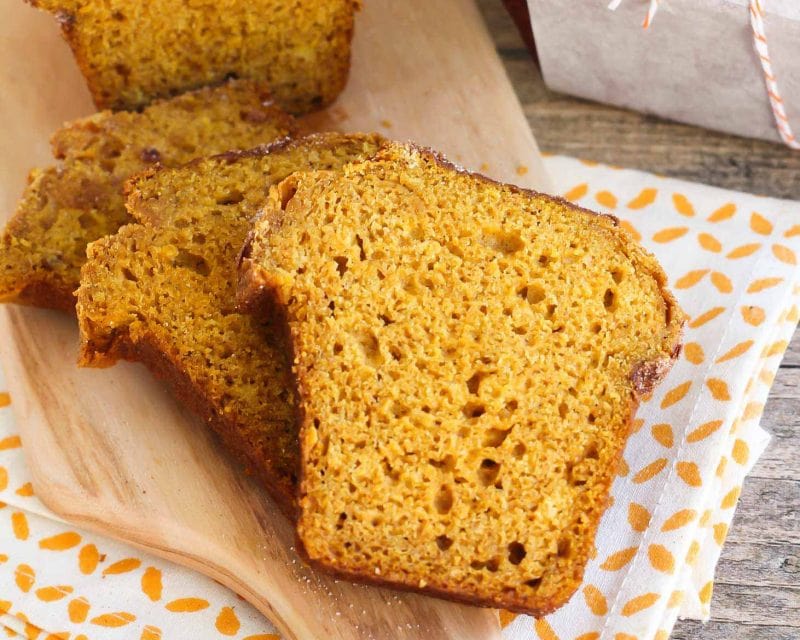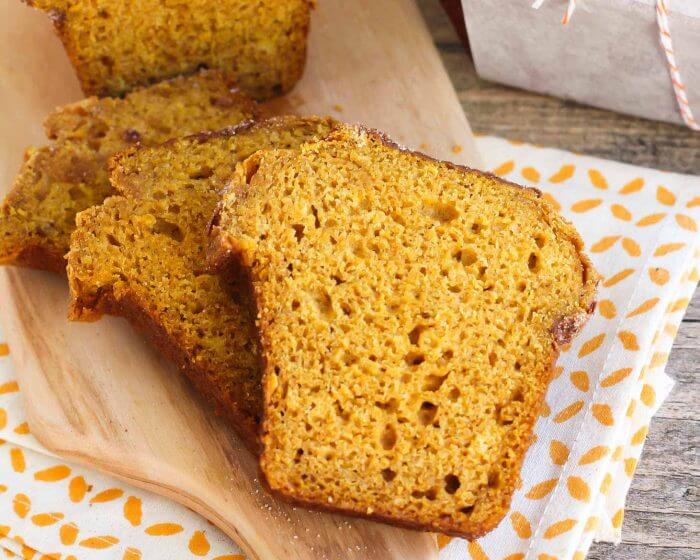 ---
6. Stock Pot With steamer insert
My Favorite: Granite Ware 15.5 Quart Stock Pot With Steamer Insert
With all of the gatherings and get-togethers that fall brings, I need a good stock pot that can handle large quantities of food.
I love using this to make a double batch of Mashed Potatoes or for steaming green beans to make my Green Bean Bundles for Thanksgiving dinner.
Why do I like it?
This stock pot comes with a removable steamer insert.
The price is right!
The steamer insert is perfect for steaming vegetables and tamales – one of my favorite Mexican dishes that I am currently working on perfecting.
---
7. KITCHEN shears
My Favorite: iBayam Heavy Duty Kitchen Shears
If you want shears that last and keep their "edge", I have found them!
This is why I like them:
Their super sharp stainless steel blades cut effortlessly
Soft grip handles
They come in a 2-pack
Dishwasher Safe
I use these shears to cut almost anything and everything around the kitchen- from the wrapping on packaged food to cutting meat and fruit.
---
8. Collapsible Colander
My Favorite: Over the Sink 6-Quart Colander by Comfify
I have a kitchen confession to make – I don't like clutter on my counters or in my cabinets.
I love it when all of my kitchen drawers, cabinets and pantry are orderly where everything has its place.
This colander is perfect for rinsing fruits and vegetables or for draining pasta or canned foods and fits most sink sizes and shapes.
I love using this colander when I make my favorite fall pasta dishes:
This colander is large enough, yet it's foldable so I can squeeze it in my cabinet just about anywhere.
---
9. cookie sheet
My Favorite: Doughmakers Grand Cookie Sheet
Fall is cookie season at our house!
This commercial grade light weight aluminum cookie sheet is a must have for all of you bakers out there.
Like my favorite bread pan, this cookie sheet is made by "Doughmakers" and has the patented pebble design that allows airflow under the baked goods that helps with a quicker release.
Some of my favorite cookies to bake in the fall include: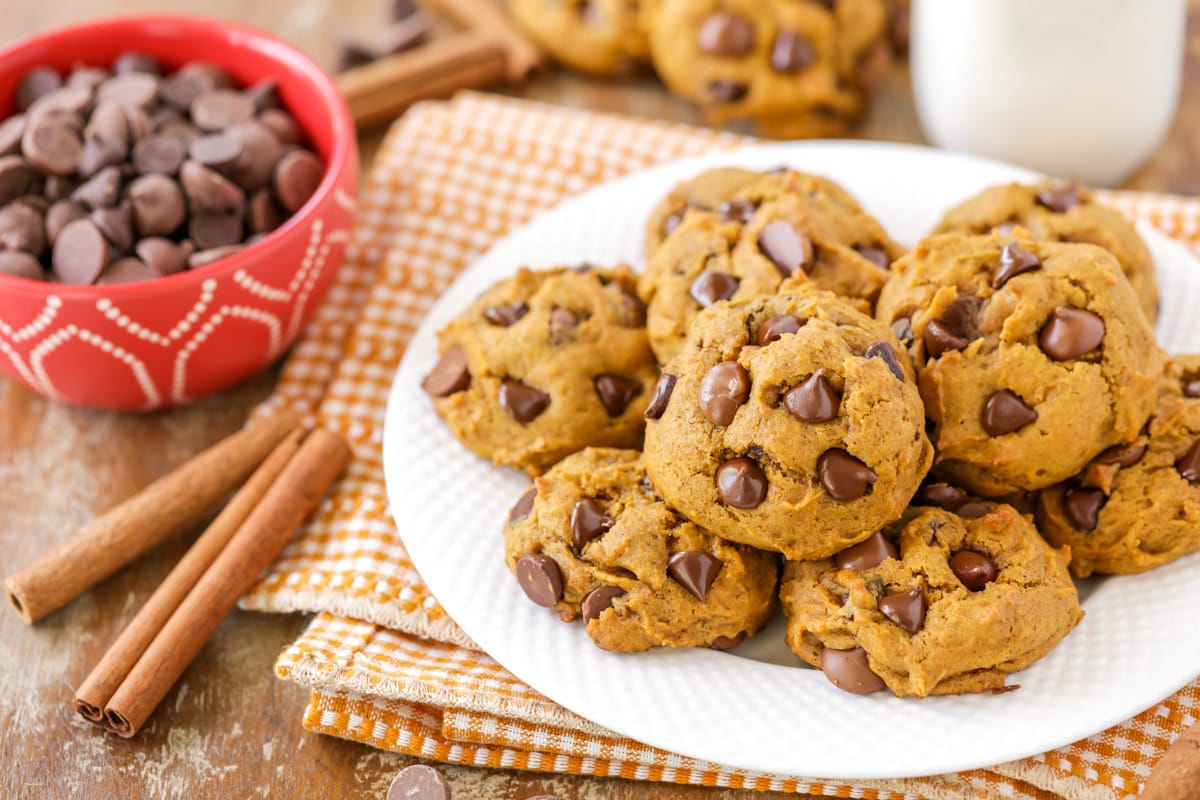 Whenever I get asked what sheet I like to use to bake my cookies this is always my go-to!
---
10. Cheese grater
My Favorite: Cambom Rotary Cheese Grater
There's more to this cheese grater than meets the eye!
In fact, it is one of my kids favorite kitchen tools because it is so fun to use.
Not only is it fun but it has some handy features:
It grates cheese much more efficiently that a normal cheese grater and takes less effort too.
It saves me a ton of time when making Pepperoni Pizza or my Cheesy Pasta Bake.
This grater is perfect for grating veggies like potatoes, carrots…you name it!
It comes in lots of different colors too, which is kinda fun 🙂
---
Well there you have it!
10 of my most favorite fall kitchen products I use all the time – especially during the fall and holiday season. I hope this idea list makes cooking and baking in the kitchen quicker and easier for you too!
But, I want to know – what is your favorite fall kitchen tool?