Save yourself some time, money and stress by using this FREE Meal Plan that is full of amazing recipes. Each plan includes 5 dinner ideas, 2 side dishes, 1 dessert and a shopping list making meal planning easier than ever!!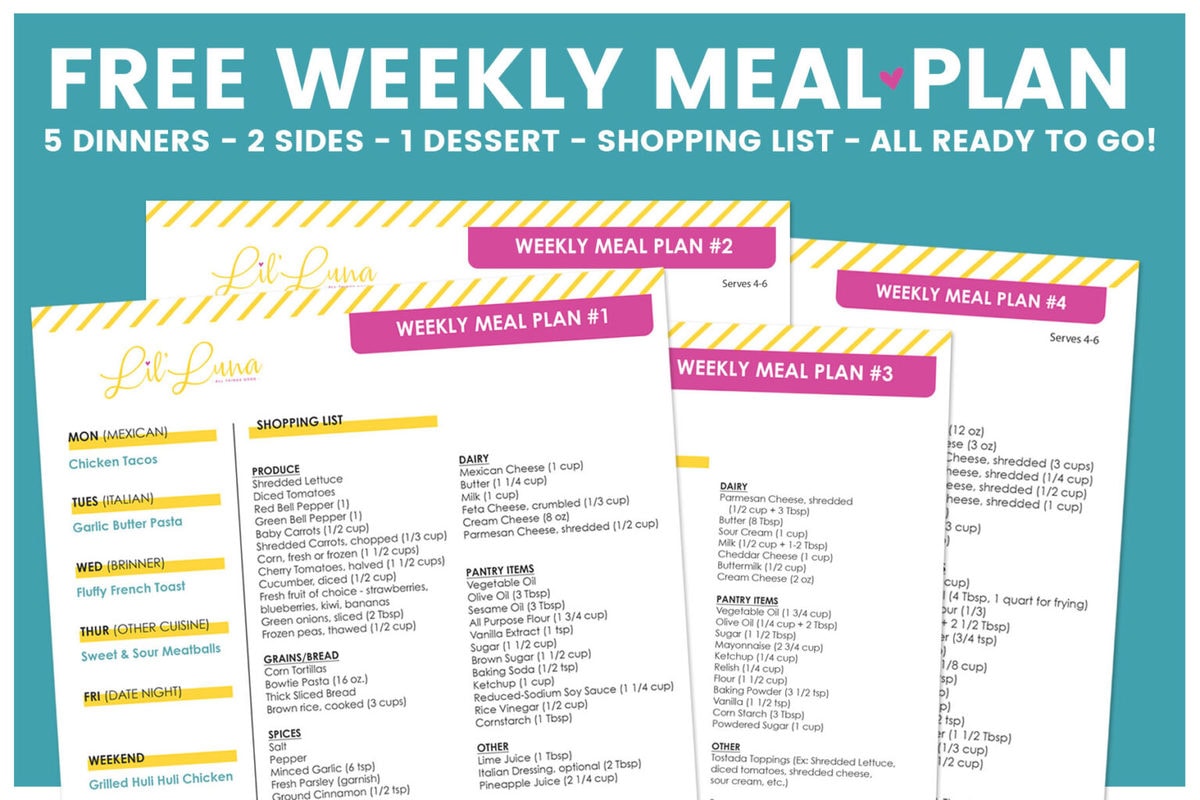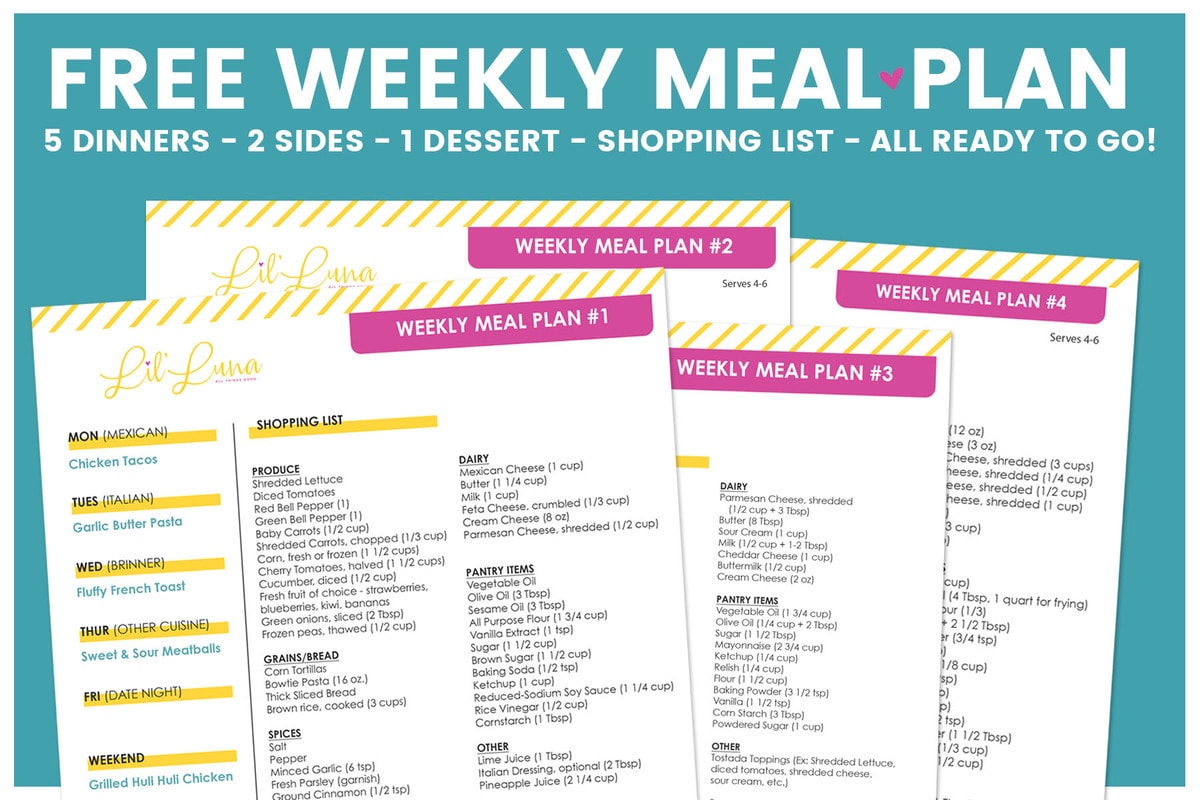 WEEKLY MEAL PLAN #45
Each week, I share with you a FREE meal plan that consists of 5 dinner ideas (Monday-Thursday plus one Weekend meal), 2 side dishes, and 1 dessert!
Included is a grocery list with EVERY ingredient you need for all the items on the meal plan.
This is meant to help simplify menu planning, shopping, and cooking so you can more easily enjoy meals with your family throughout the week!
TIP OF THE WEEK
One of our favorite things about Crepes is that you can make them sweet or savory! And they are really easy to make.
Pro Tip: Use a blender to pulse all ingredients for a smooth batter. Also, let the batter stand for
20-30 minutes to relax the gluten and yield a nice, airy texture!
For more tips + ideas for both sweet and savory fillings, click HERE.
Might we also suggest whipping up our Cheesecake Fruit Salad for the inside… Talk about leveling up your crepes!
BENEFITS OF MEAL PLANNING
There's nothing worse than the dread every time a family members asks, "What's for dinner??" And your answer is "I have no clue." Having a meal plan for the week eliminates that completely, which is the number one benefit in my book!
Besides having a game plan in place, there are several other benefits of meal planning, including:
Cost: When you have a plan set in place, and a specific list of groceries, you eliminate cost wasted on impulse items or produce that never gets used.
Decrease Waste: No wasted money, and no wasted food! Having a set grocery list will help to avoid both of those issues.
Variety: Our meal plans specifically include a lot of variety, with Mexican, Italian, Breakfast for Dinner, and so much more! You can expose your family's palates to all kinds of meals.
No Indecision: Did you know there's such thing as "indecision fatigue"? The idea is that when you can't make a decision on something (like what to make for dinner) it actually makes you mentally fatigued. When dinners are already planned out, though, you avoid indecision completely!
Health: When you plan for/anticipate making well-rounded meals, you're much more likely to actually make them rather than defaulting to convenient boxed meals, or unhealthy fast food!
As you can see, there are so many benefits to meal planning!
And if you want to create your own menu, be sure to check out all our recipes and visit our recipe pages, including: Main Dish, Side Dishes, Desserts, Appetizers and Breakfast!
---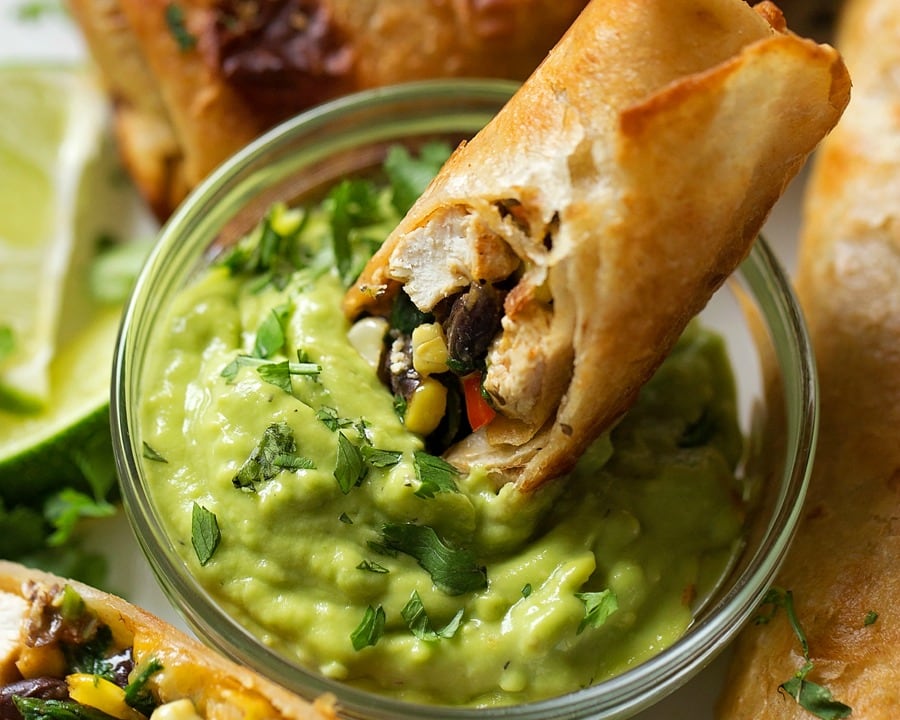 These delicious Southwest Egg Rolls are fried to perfection and are filled with chicken, corn, peppers, beans, spices and more! Serve them with salsa, sour cream or guac.
Dip these zesty egg rolls in some Guacamole, Cilantro Ranch Dressing, or Chili's Salsa to really enhance the flavor!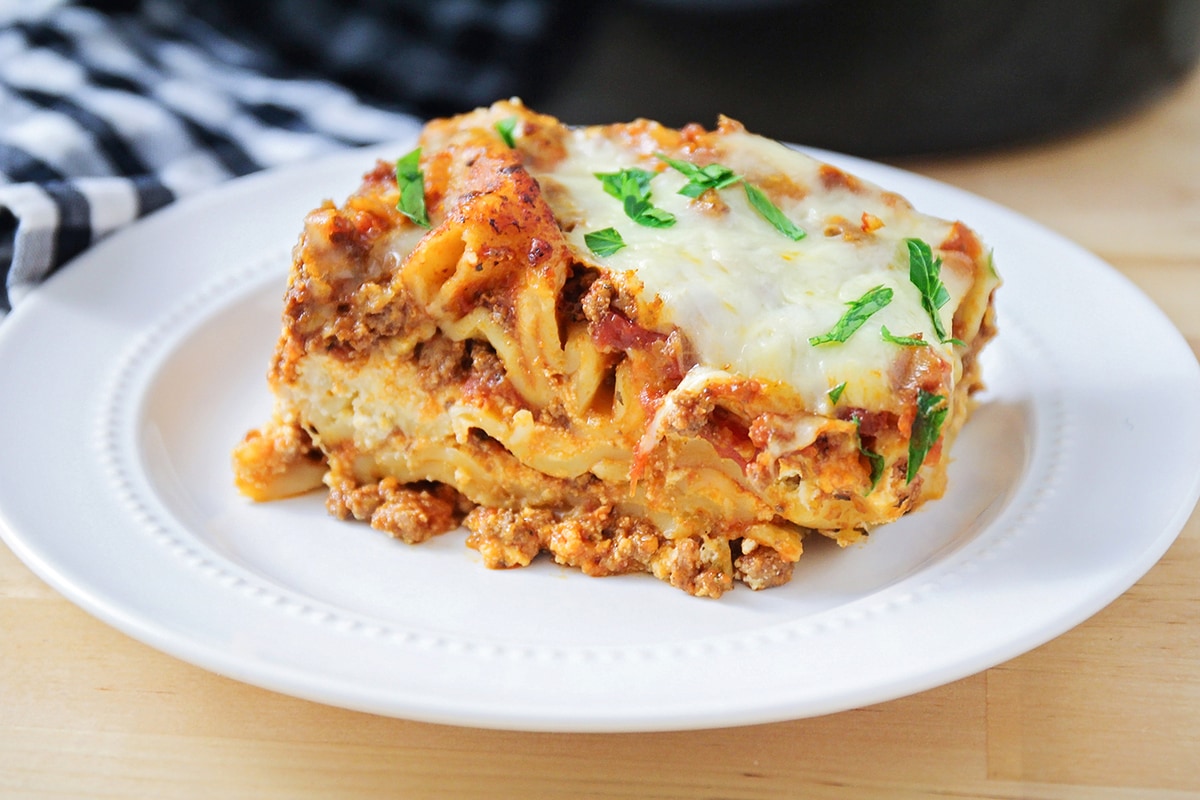 Classic Lasagna made in the slow cooker! This delicious crock pot recipe has all the layers of noodles, cheese, sauce and meat that everyone loves but made more simply.
Air Fryer Zucchini (side of the week) is a great veggie side for this lasagna. If you're looking for more of a bread, I highly recommend Cheesy Garlic Bread.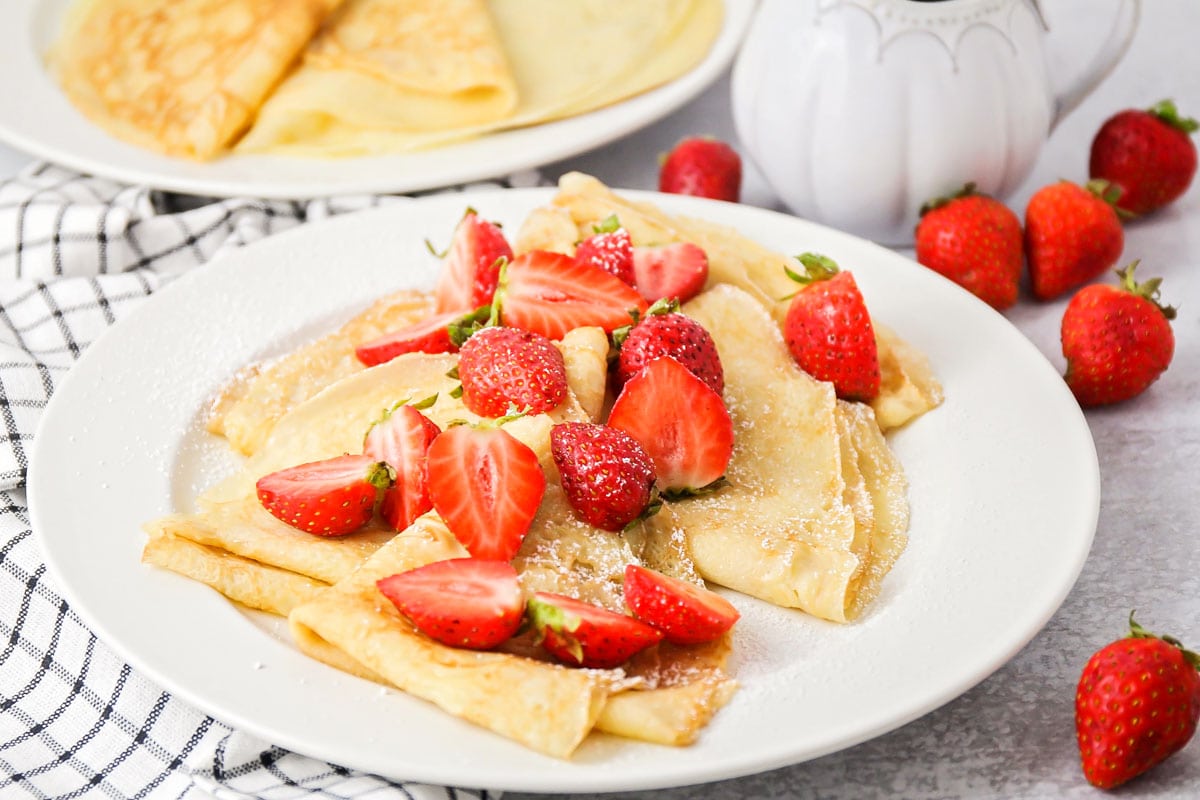 Homemade Crepes cook up in only 1-2 minutes each!! Fill or top with your favorites for a delicious breakfast, dinner or dessert.
Be sure to see the tip of the week for filling ideas. Some of our favorite sweet fillings include Cheesecake Fruit Salad, Chocolate Syrup, and Whipped Cream. For savory ones, we like to do Eggs, Bacon, and Sausage.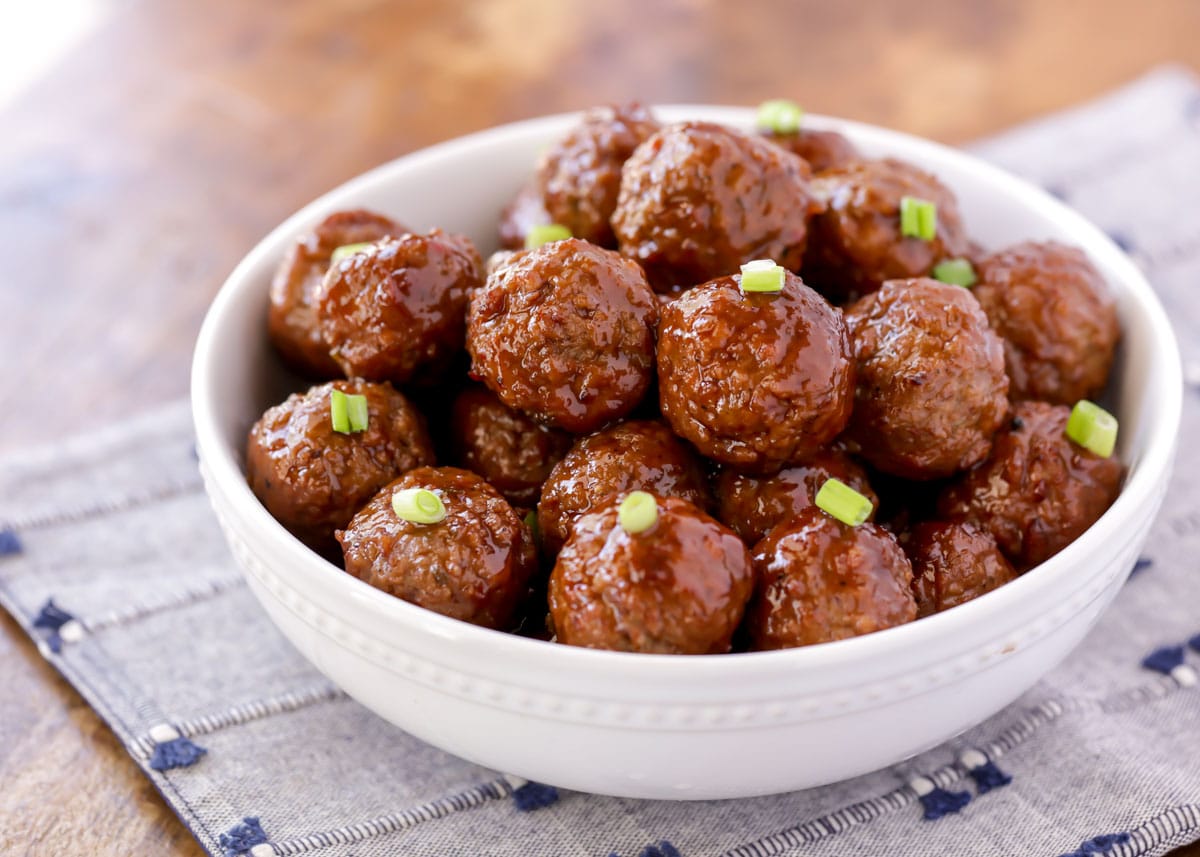 Sweet + savory BBQ Meatballs are saucy and delicious with a bit of tanginess. With only 5 minutes of prep, they are a breeze to make!
If you want to switch up the flavor, you could also try Asian Meatballs or Barbecue Pineapple Meatballs instead. Whatever flavor you choose, be sure to serve them up with a side of Broccoli Slaw (a side of the week).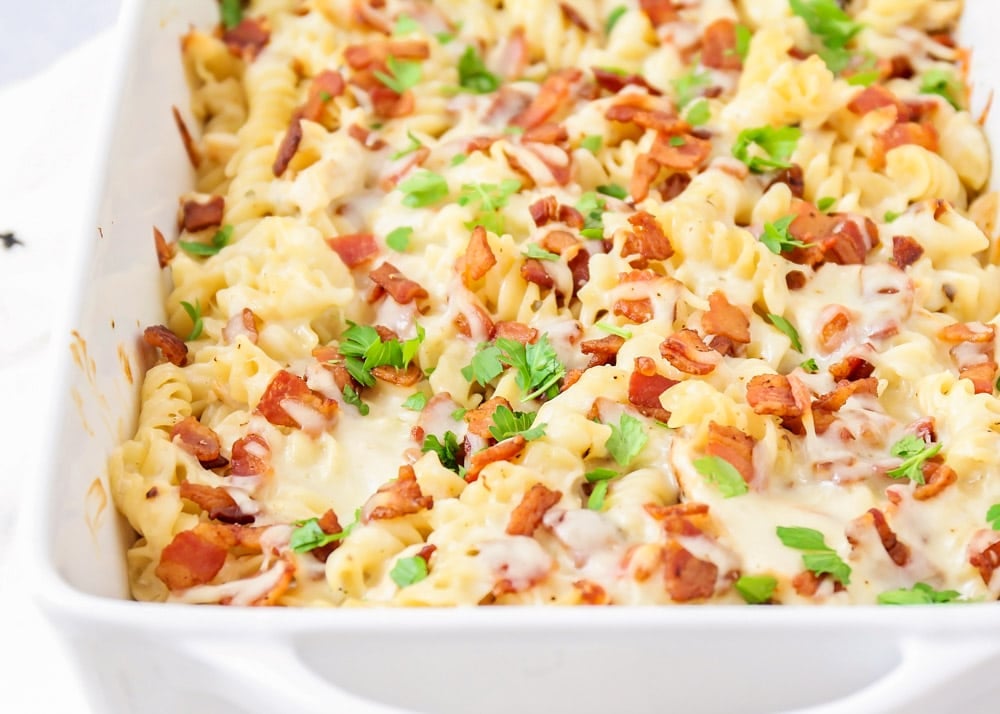 Creamy and hearty Chicken Bacon Ranch Casserole is the best way to beat the weeknight rush! It's easy to make, and filled with pasta, chicken, bacon, and creamy alfredo sauce.
This casserole is an entire meal all on its own. But we also like to serve it with a veggie side dish, like Air Fryer Zucchini (a side of the week), or Baked Parmesan Asparagus.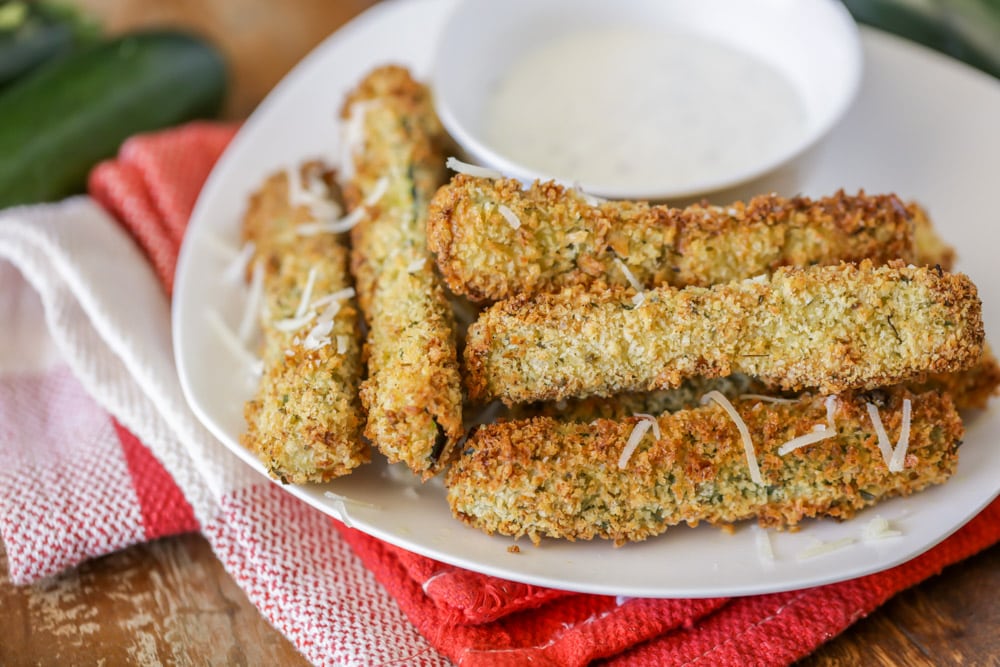 Our Top Two Choices
Air Fryer Zucchini will give you all the flavor and none of the guilt! This healthy version still packs the flavor punch.
This is a healthier version of our Fried Zucchini, but it still tastes just as good! Especially dipped in Homemade Ranch Dressing, some zesty Chipotle Ranch, or Avocado Lime Ranch.
---
Broccoli Slaw is layered with green onions, oriental ramen noodles, peanuts, and sunflower seeds in a delicious dressing!
I recommend serving it with the BBQ Meatballs on Thursday, but it's a pretty versatile dish and could really be served with multiple meals on the plan this week!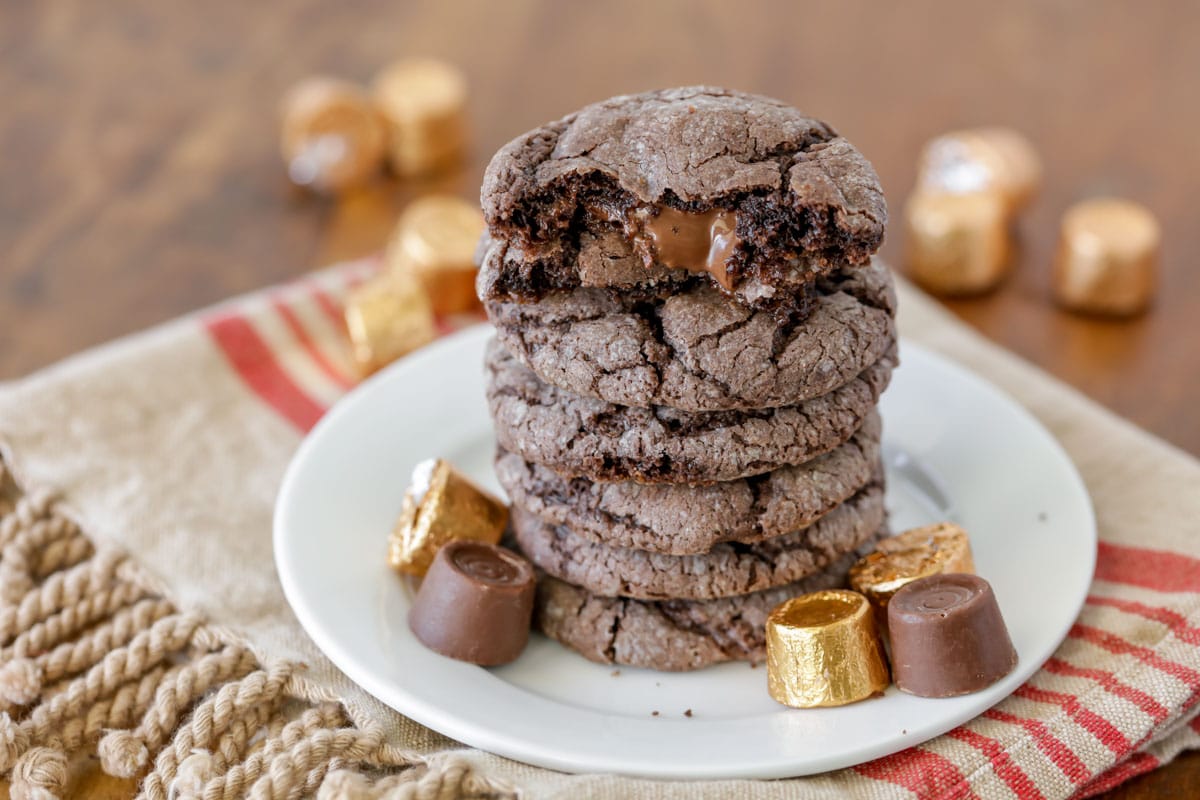 Ooey Gooey Chocolate Rolo Cookies are soft and indulgent, filled with a caramel Rolo center! They are quick, easy, & Chocolatey!
For more Chocolate and Caramel, try:
---
Click the link below to download this week's FREE Meal Plan!
And remember – if you want to create your own menu, be sure to check out all our recipes and visit our recipe pages, including: Main Dish, Side Dishes, Desserts, Appetizers and Breakfast!
Click HEre to Download the pdf!