Save yourself some time, money and stress by using this FREE Meal Plan that is full of amazing recipes. Each plan includes 5 dinner ideas, 2 side dishes, 1 dessert and a shopping list making meal planning easier than ever!!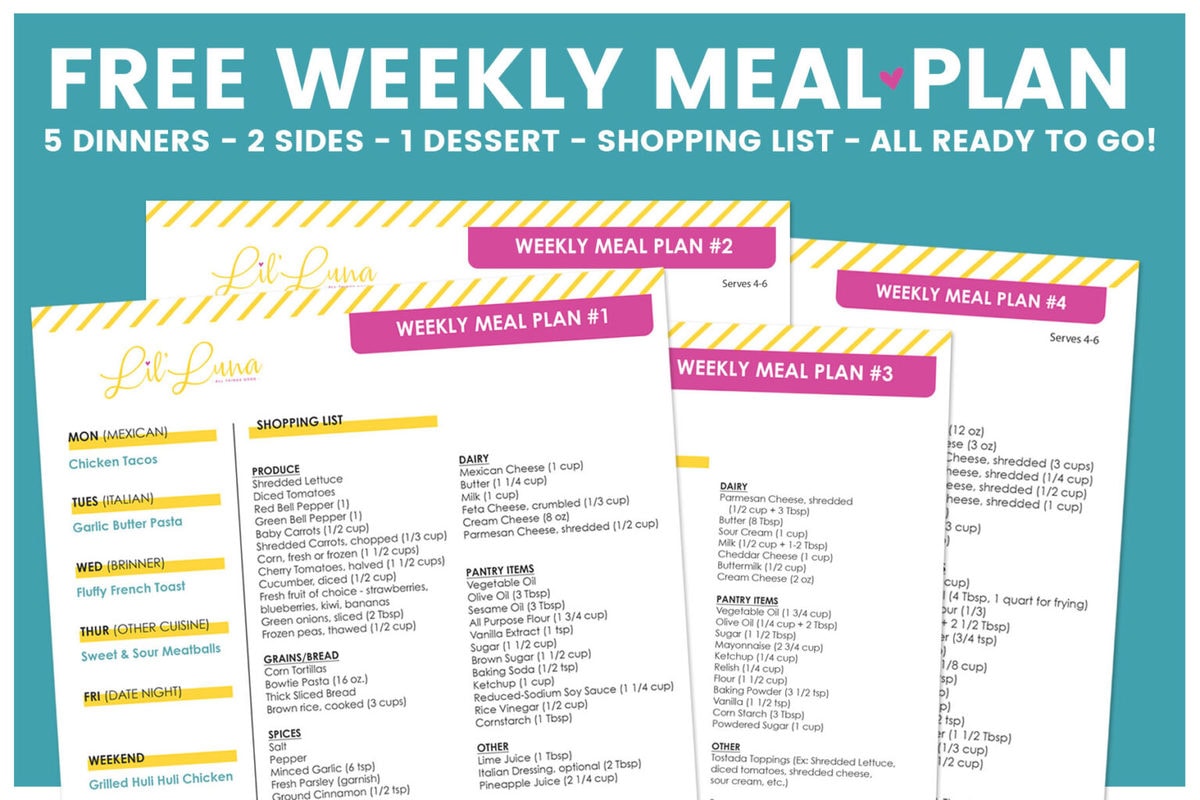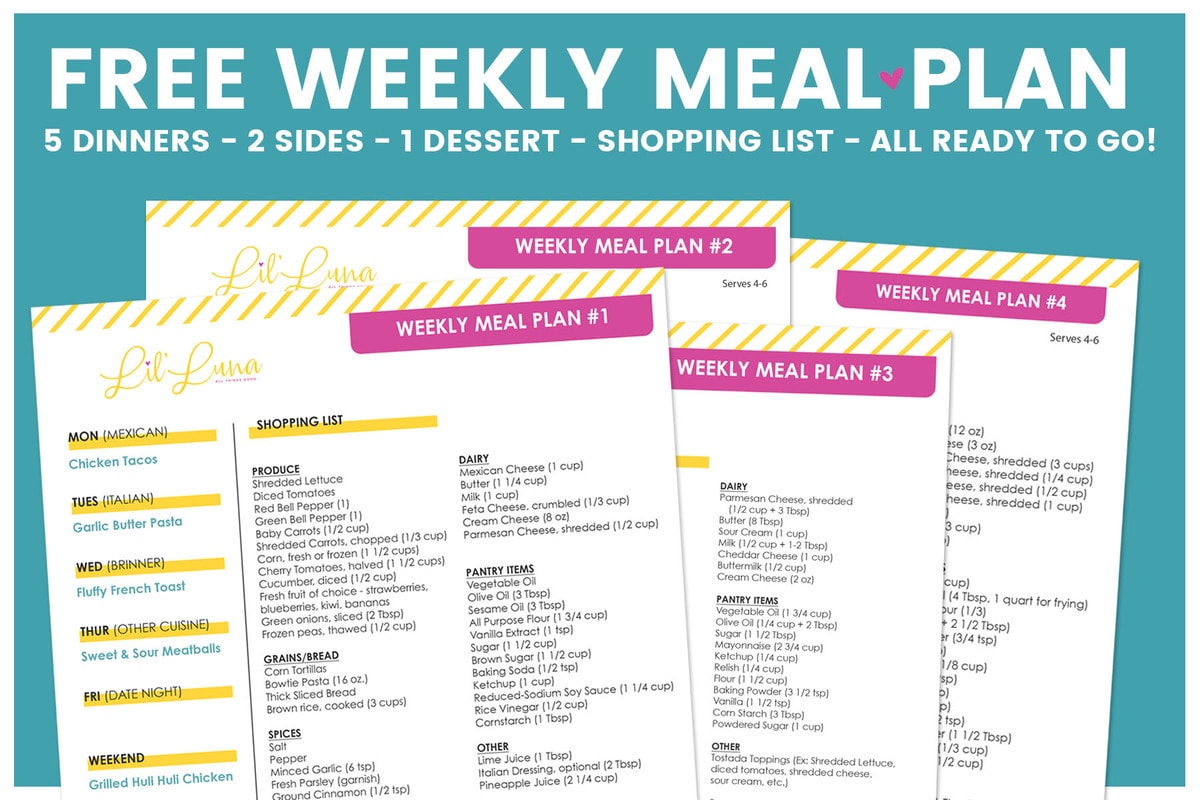 WEEKLY MEAL PLAN #44
Each week, I share with you a FREE meal plan that consists of 5 dinner ideas (Monday-Thursday plus one Weekend meal), 2 side dishes, and 1 dessert!
Included is a grocery list with EVERY ingredient you need for all the items on the meal plan.
This is meant to help simplify menu planning, shopping, and cooking so you can more easily enjoy meals with your family throughout the week!
TIP OF THE WEEK
Chicken Souvlaki is on the menu this week. Souvlaki is a popular Greek fast food consisting of small pieces of meat, and sometimes vegetables, grilled on a skewer.
If you don't have a grill, you could also easily bake these skewers in the oven. Not a chicken fan? Swap it out for beef!
You can eat these right off the skewer, or our favorite way to enjoy them is in a warm pita with tzatziki and sliced tomatoes. YUM!!
If you love Greek food, check out our Greek Pasta Salad, Greek Cucumber Cups, or Greek Orzo Salad.
BENEFITS OF MEAL PLANNING
There's nothing worse than the dread every time a family members asks, "What's for dinner??" And your answer is "I have no clue." Having a meal plan for the week eliminates that completely, which is the number one benefit in my book!
Besides having a game plan in place, there are several other benefits of meal planning, including:
Cost: When you have a plan set in place, and a specific list of groceries, you eliminate cost wasted on impulse items or produce that never gets used.
Decrease Waste: No wasted money, and no wasted food! Having a set grocery list will help to avoid both of those issues.
Variety: Our meal plans specifically include a lot of variety, with Mexican, Italian, Breakfast for Dinner, and so much more! You can expose your family's palates to all kinds of meals.
No Indecision: Did you know there's such thing as "indecision fatigue"? The idea is that when you can't make a decision on something (like what to make for dinner) it actually makes you mentally fatigued. When dinners are already planned out, though, you avoid indecision completely!
Health: When you plan for/anticipate making well-rounded meals, you're much more likely to actually make them rather than defaulting to convenient boxed meals, or unhealthy fast food!
As you can see, there are so many benefits to meal planning!
And if you want to create your own menu, be sure to check out all our recipes and visit our recipe pages, including: Main Dish, Side Dishes, Desserts, Appetizers and Breakfast!
---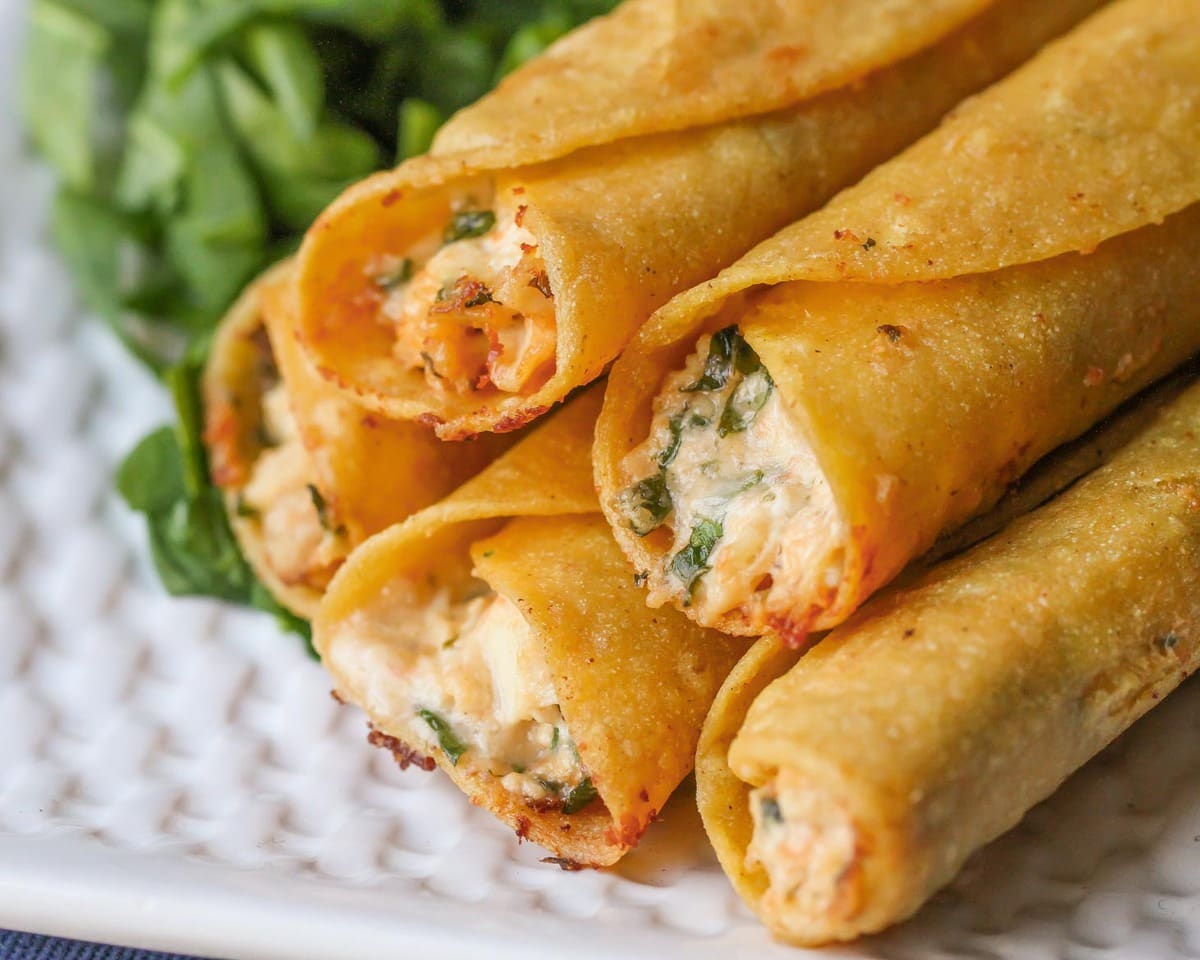 Everyone loves these cheesy taquitos! They're filled with chicken, cream cheese, salsa, and spinach and are great as appetizers or even a main dish.
Since this is a smaller main dish, I like to serve it with some yummy sides like Homemade Salsa, Guacamole, and even some Spanish Rice. The Southwest Quinoa Salad on the plan this week also makes a great side for these.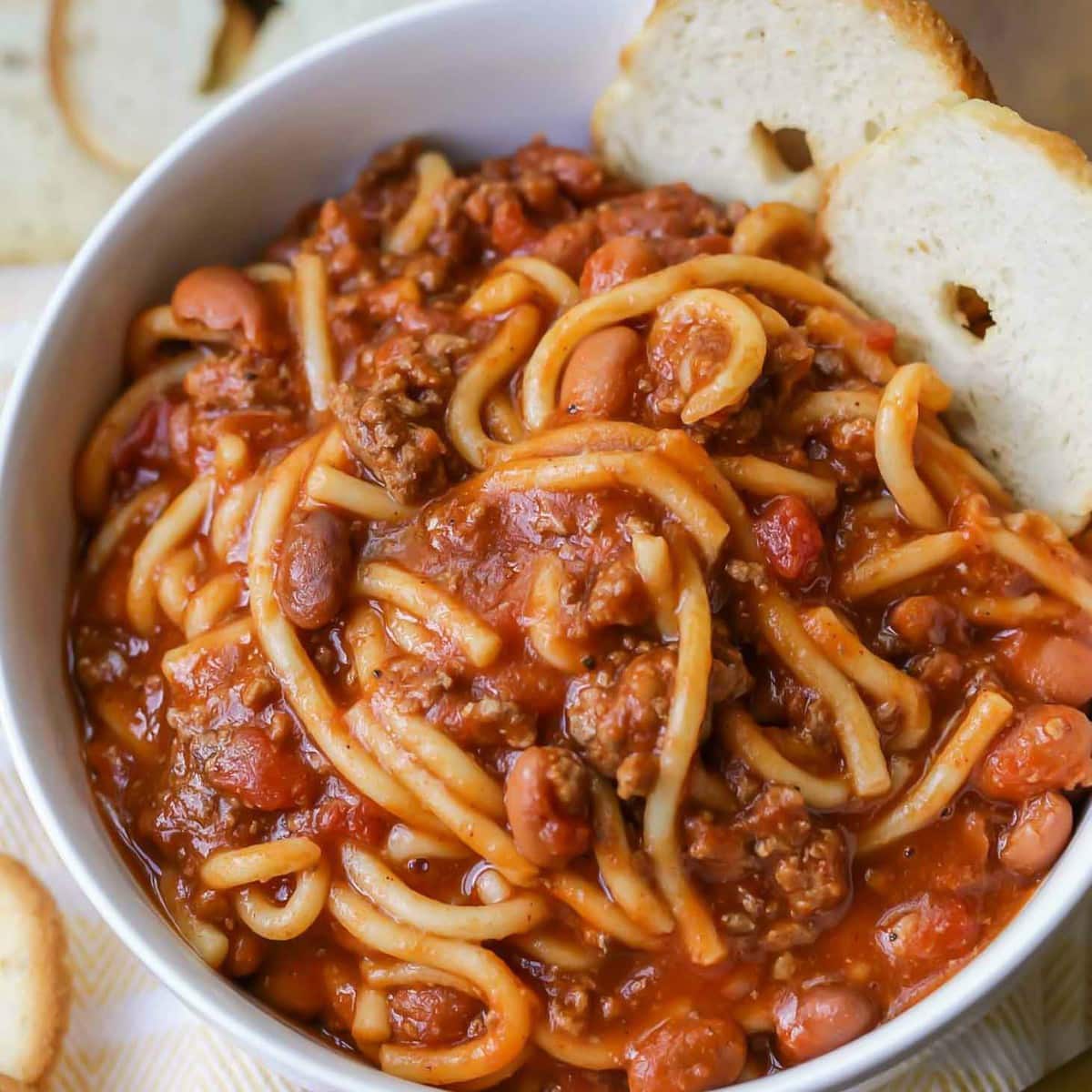 Flavorful Chili Spaghetti is a midwestern twist on a classic bowl of chili. It is hearty with just the right amount of spice!!
This dish is a combination of two favorites—classic chili and spaghetti. It goes really well with a French Bread or Cornbread Muffins.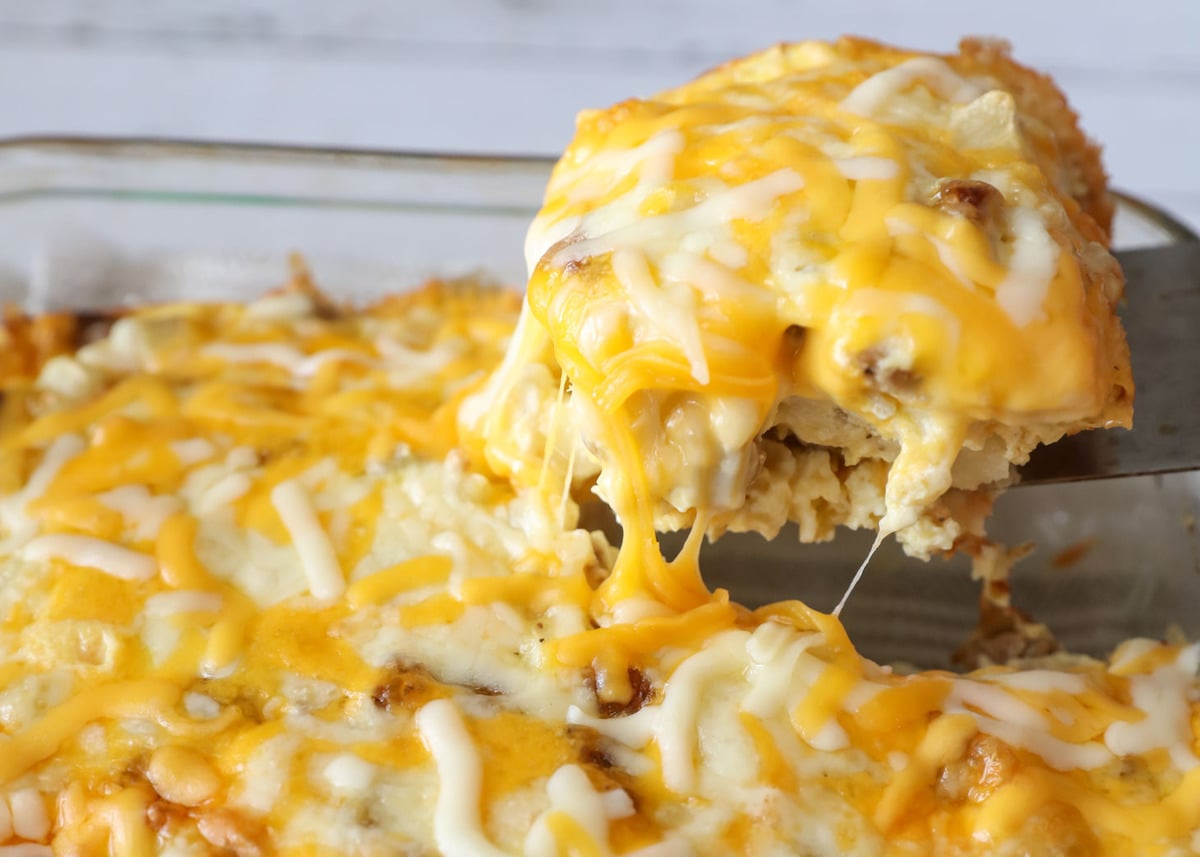 This Cheesy Breakfast Potato Casserole takes minutes to make and is delicious!! This recipe will become a breakfast favorite.
Pair this hearty casserole with a light and refreshing fruit salad or breakfast smoothie!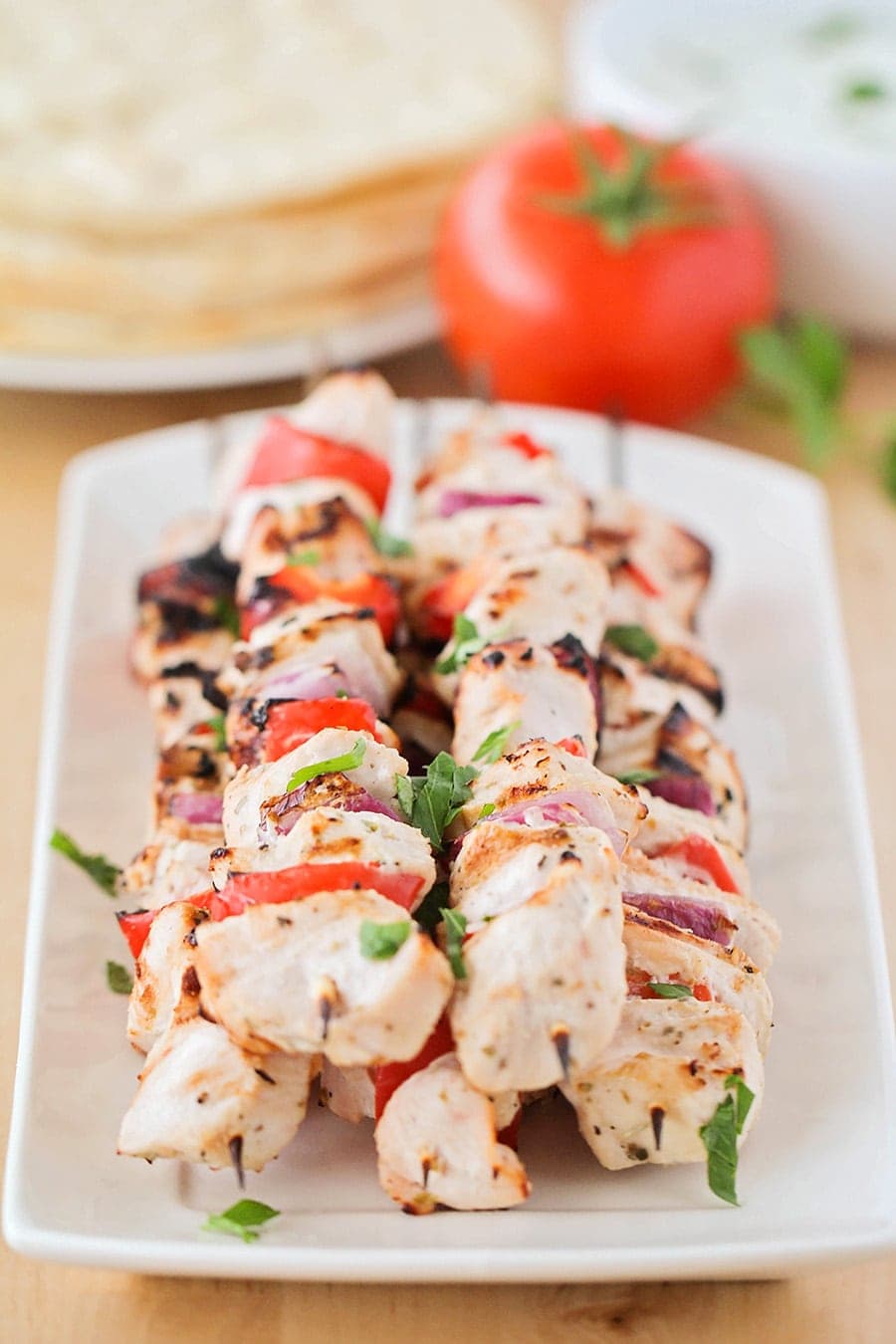 Chicken Souvlaki is a savory kabob infused with Greek flavors. With marinated chicken, onions, and peppers, it's hearty and delicious.
Be sure to see the tip of the week for ideas on how to serve these flavorful skewers!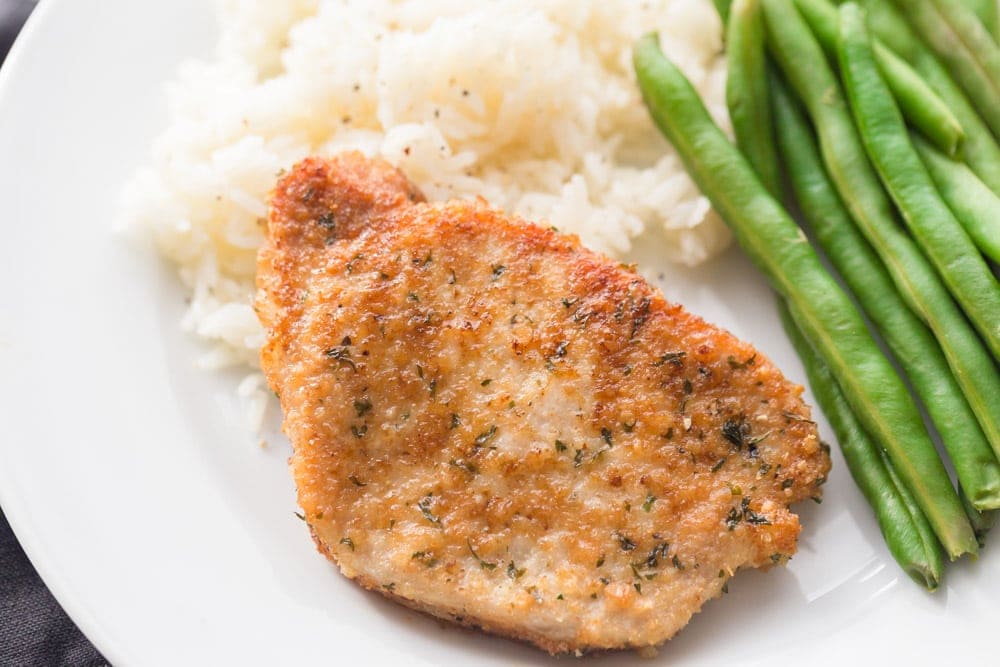 These Parmesan Pork Chops are so flavorful and easy to make. With less than 10 minutes of prep work, you can make the most delicious baked pork chops that everyone will love.
The Lemon Herb Roasted Potatoes (another side of the week) is meant to be served with these pork chops. Some other simple sides we love are Baked Mashed Potatoes and Grilled Asparagus.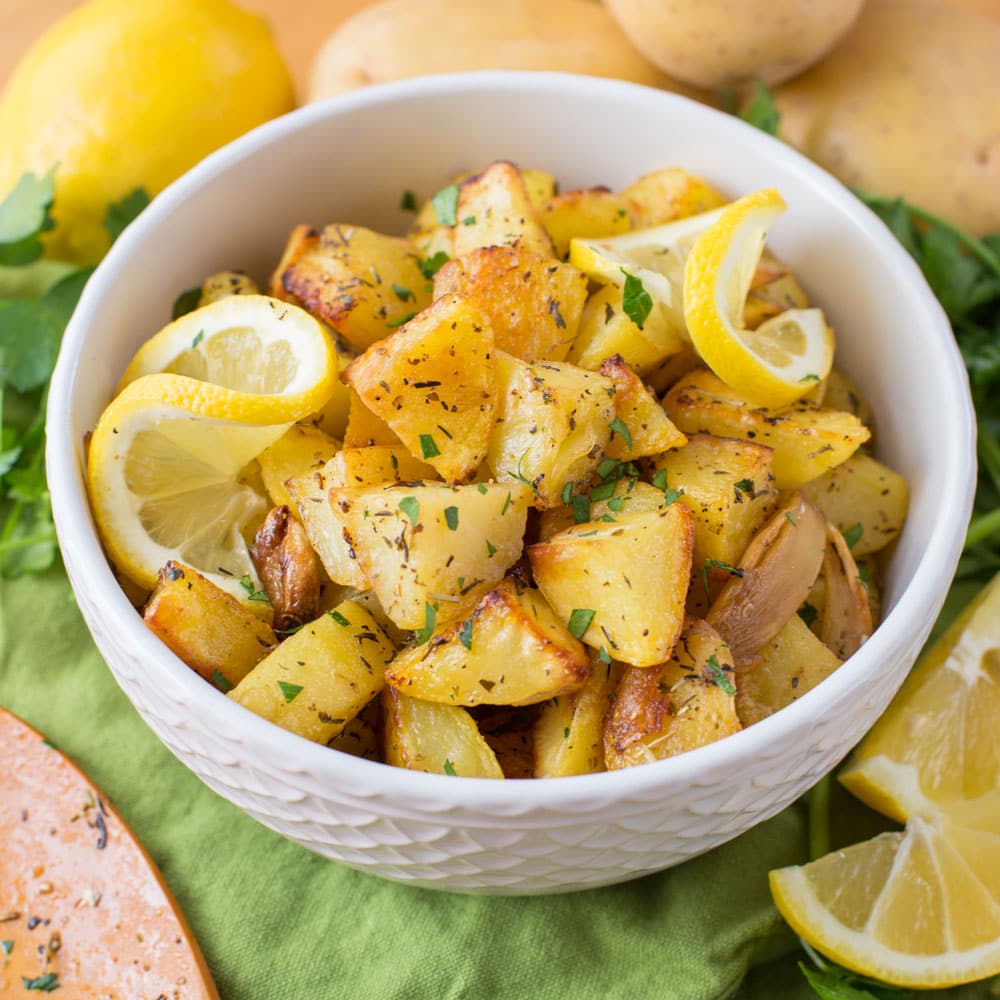 Our Top Two Choices
Lemon Herb Roasted Potatoes are a delicious side dish to any meal!! Golden potatoes in lemon juice, olive oil, and lots of herbs and seasonings making them flavorful and delicious!
These pair perfectly with the Parmesan Crusted Pork Chops this weekend. If you don't like lemon flavor, you can always make classic Oven Roasted Red Potatoes, or Brown Sugar Glazed Potatoes.
---
Southwest Quinoa Salad is bursting with freshness. It's got a ton of texture going on and a whole lot of flavor!
This is a versatile side dish that can be paired with lots of dishes this week. However, I highly suggest pairing it with the Chicken Taquitos!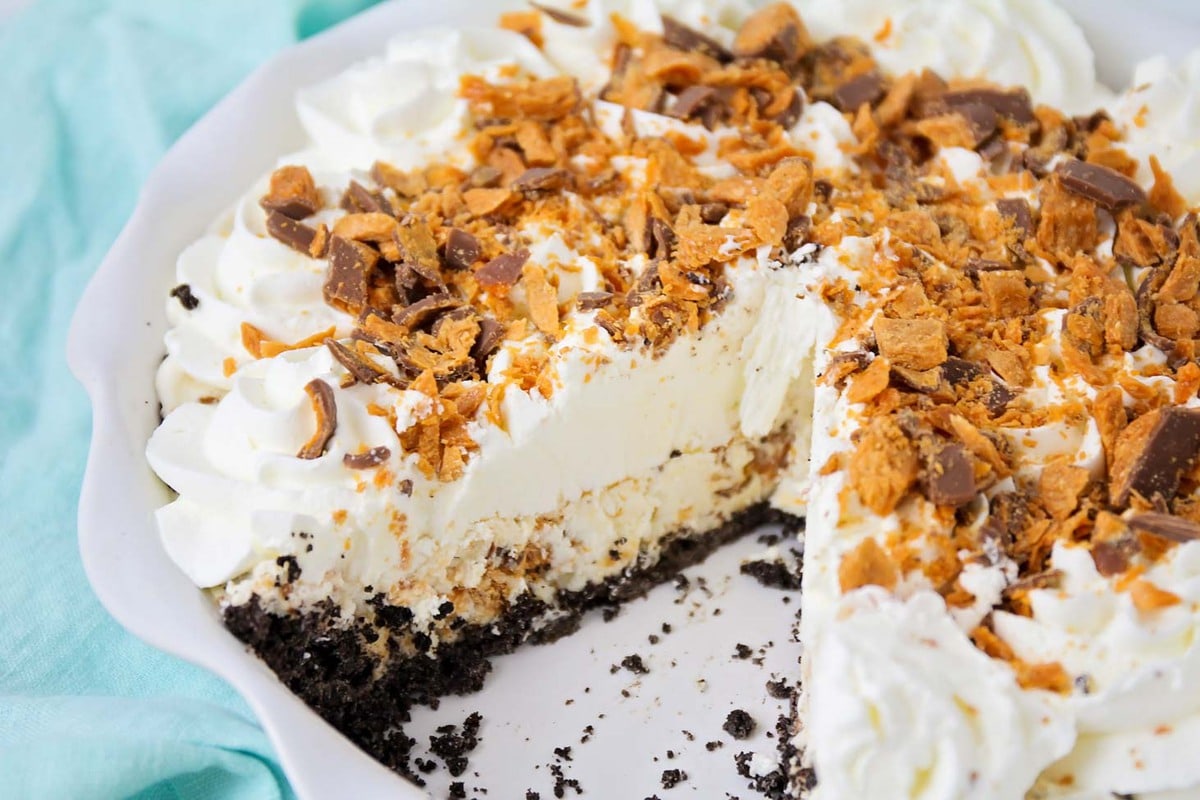 With a chocolate Oreo crust, a homemade Butterfinger ice cream filling, fluffy whipped topping, and even more Butterfingers on top, every single bite of this pie is unbelievably delicious!
For more frozen desserts, try:
---
Click the link below to download this week's FREE Meal Plan!
And remember – if you want to create your own menu, be sure to check out all our recipes and visit our recipe pages, including: Main Dish, Side Dishes, Desserts, Appetizers and Breakfast!
Click HEre to Download the pdf!