Save yourself some time, money and stress by using this FREE Meal Plan that is full of amazing recipes. Each plan includes 5 dinner ideas, 2 side dishes, 1 dessert and a shopping list making meal planning easier than ever!!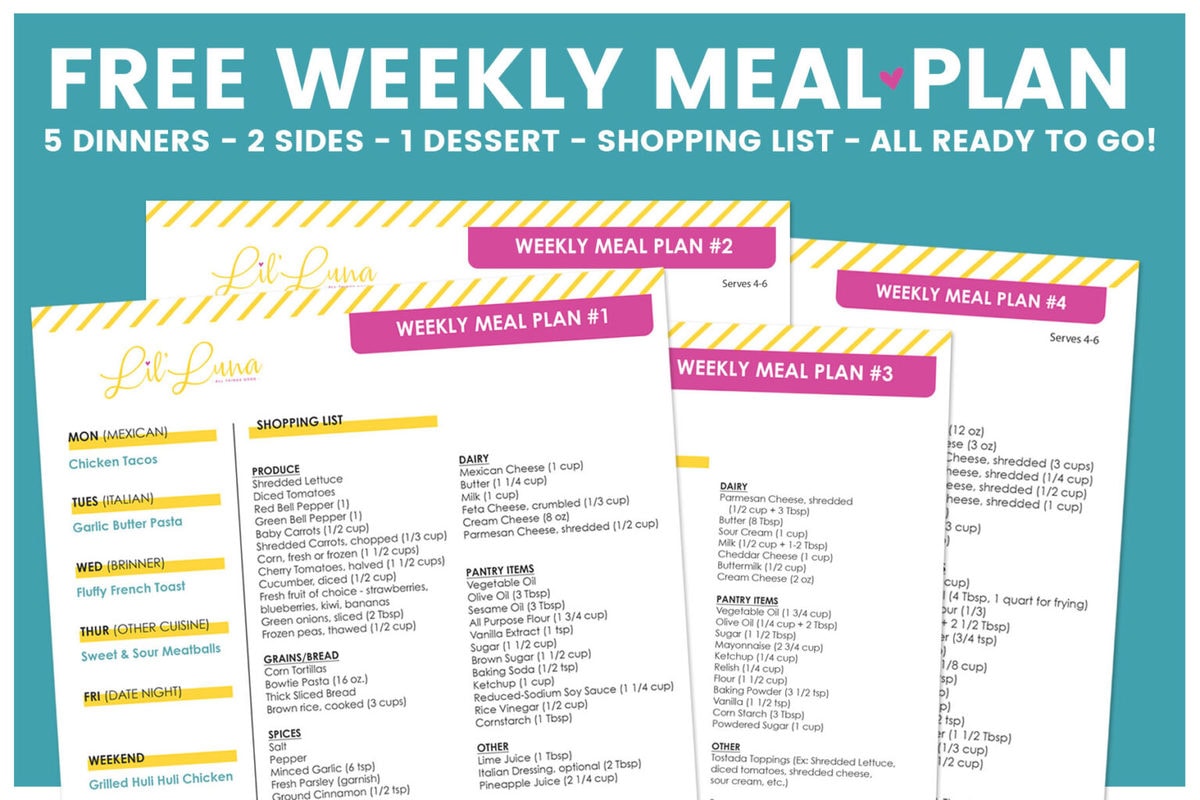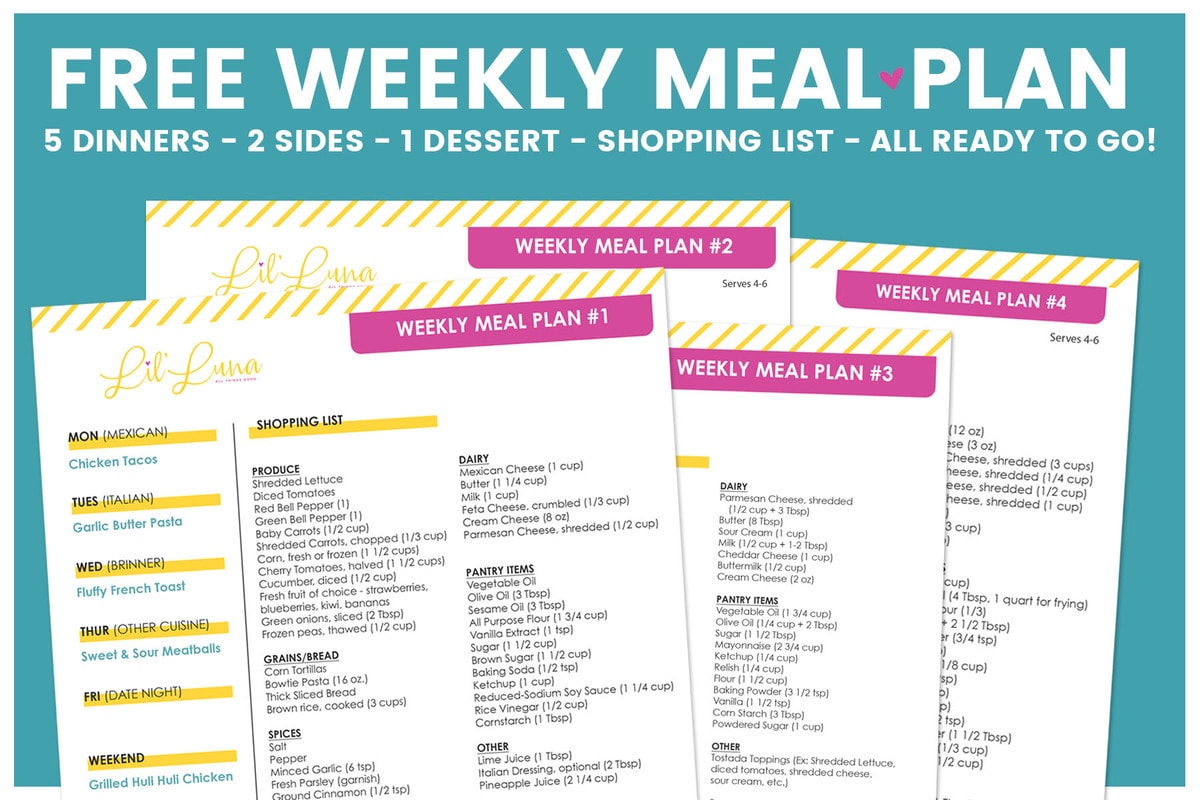 WEEKLY MEAL PLAN #83
Each week, I share with you a FREE meal plan that consists of 5 dinner ideas (Monday-Thursday plus one Weekend meal), 2 side dishes, and 1 dessert!
Included is a grocery list with EVERY ingredient you need for all the items on the meal plan.
This is meant to help simplify menu planning, shopping, and cooking so you can more easily enjoy meals with your family throughout the week!
TIP OF THE WEEK
Crepes are on the menu and they are PERFECT for a Valentine's brunch, dinner or dessert.
Fill them with bacon or eggs for a filling meal. Top with strawberries, chocolate or our Cheesecake Fruit Salad for the perfect sweet rush. The options are endless!
Pro-tip: To ensure a perfectly smooth batter, use a blender! Pulse all ingredients for about 10 seconds.
BENEFITS OF MEAL PLANNING
There's nothing worse than the dread every time a family members asks, "What's for dinner??" And your answer is "I have no clue." Having a meal plan for the week eliminates that completely, which is the number one benefit in my book!
Besides having a game plan in place, there are several other benefits of meal planning, including:
Cost: When you have a plan set in place, and a specific list of groceries, you eliminate cost wasted on impulse items or produce that never gets used.
Decrease Waste: No wasted money, and no wasted food! Having a set grocery list will help to avoid both of those issues.
Variety: Our meal plans specifically include a lot of variety, with Mexican, Italian, Breakfast for Dinner, and so much more! You can expose your family's palates to all kinds of meals.
No Indecision: Did you know there's such thing as "indecision fatigue"? The idea is that when you can't make a decision on something (like what to make for dinner) it actually makes you mentally fatigued. When dinners are already planned out, though, you avoid indecision completely!
Health: When you plan for/anticipate making well-rounded meals, you're much more likely to actually make them rather than defaulting to convenient boxed meals, or unhealthy fast food!
As you can see, there are so many benefits to meal planning!
And if you want to create your own menu, be sure to check out all our recipes and visit our recipe pages, including: Main Dish, Side Dishes, Desserts, Appetizers and Breakfast!
---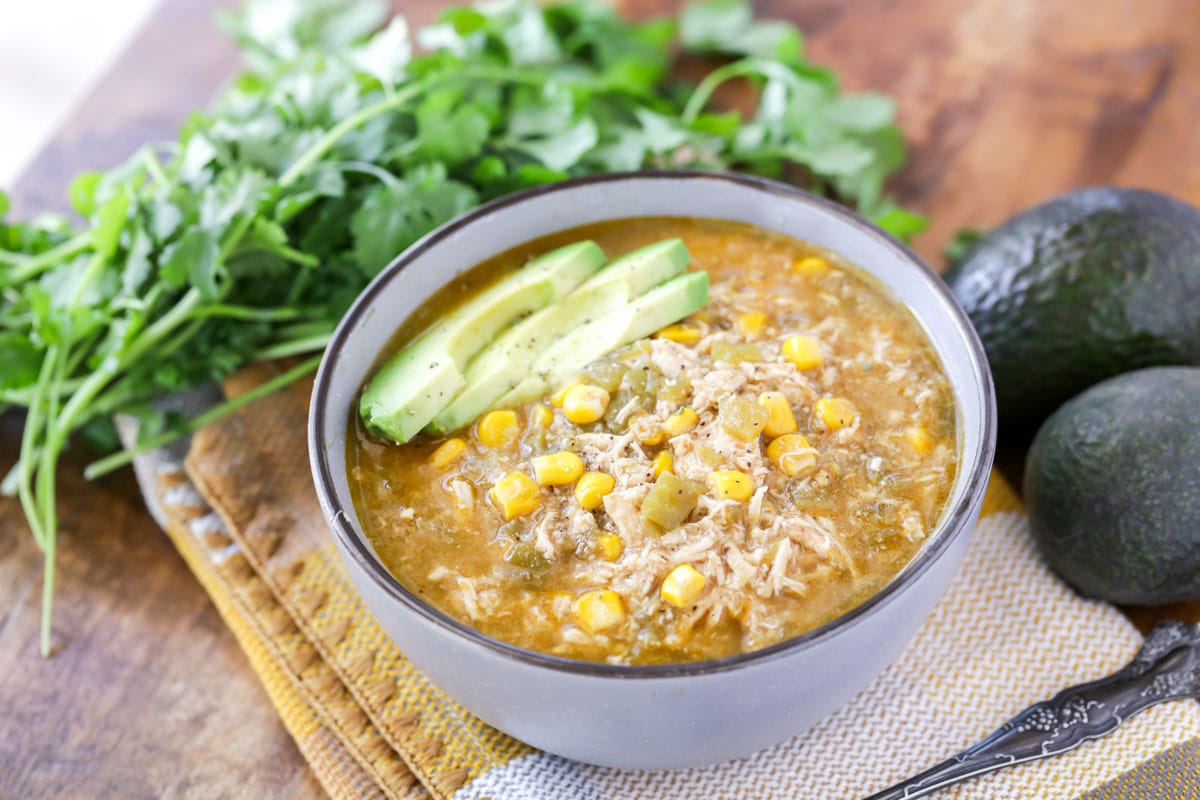 Perfectly spiced Green Chili Chicken Soup is like an enchilada in soup form! It's hearty, delicious, and is always a crowd pleaser.
We love serving this soup with Mexican Cornbread, Sour Cream Cornbread or Homemade tortilla chips. It's one of our favorite meals on a cold winter day!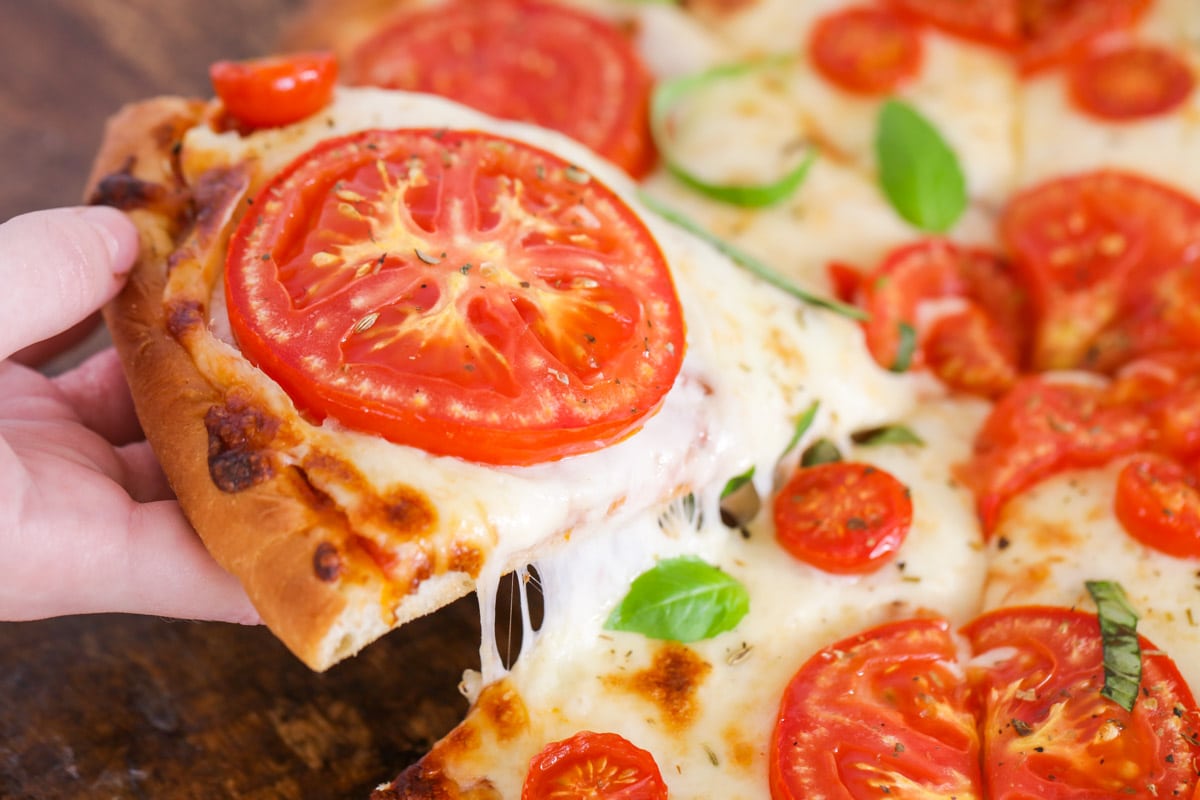 Tomato pizza is simply delicious. It is packed with flavor for a vegetarian take on a classic.
This pizza is great on its own and even better when served with a salad on the side. If you'd like to add some meat to this meal, try our delicious Pizza Salad or Antipasto Salad. If you want to keep it vegetarian, try serving our Quick Caprese Salad or a Caesar salad with our homemade Caesar Salad Dressing.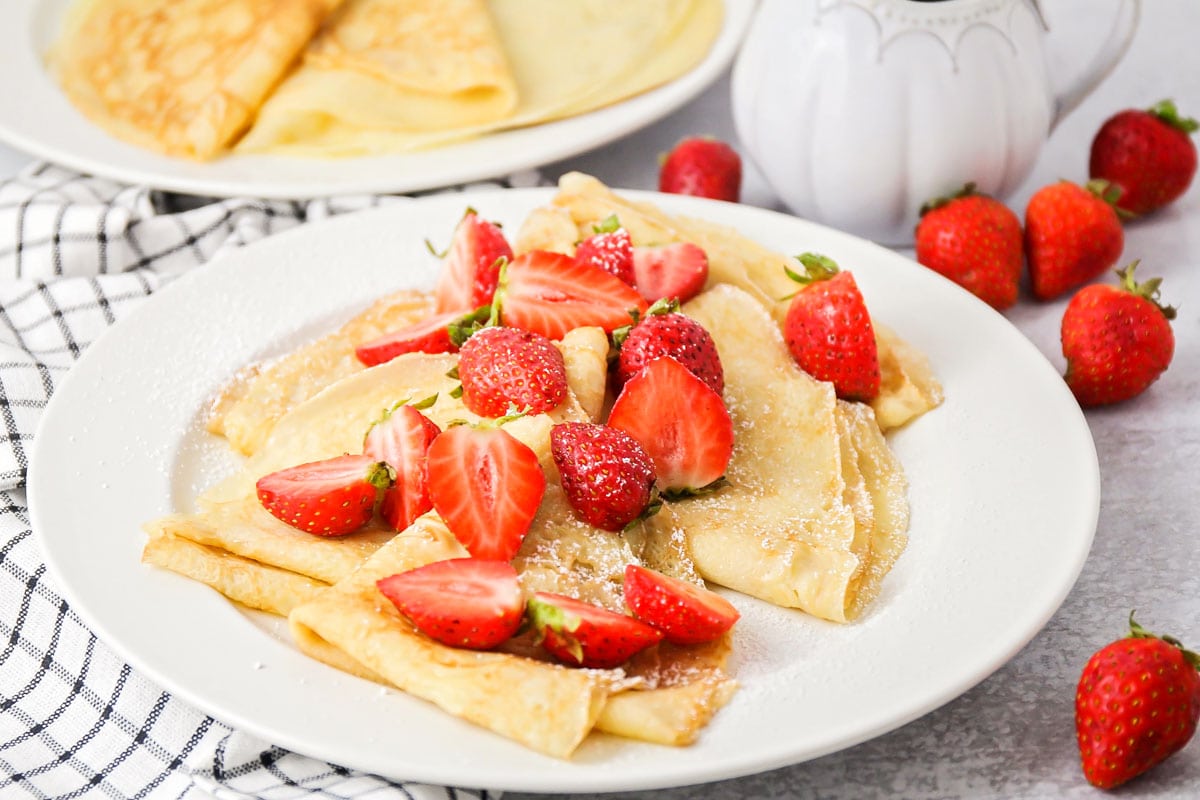 Homemade Crepes cook up in only 1-2 minutes each!! Fill or top with your favorites for a delicious breakfast, dinner or dessert.
We love that crepes can be savory or sweet depending on what you decide to fill them with.
For savory, try filling them with Scrambled Eggs, shredded cheese and crumbled bacon. For a sweet meal, serve the crepes with Strawberry Jam, Homemade Chocolate Syrup or fresh fruit and Homemade Whipped Cream.
However you decide to eat your crepes, you can't go wrong!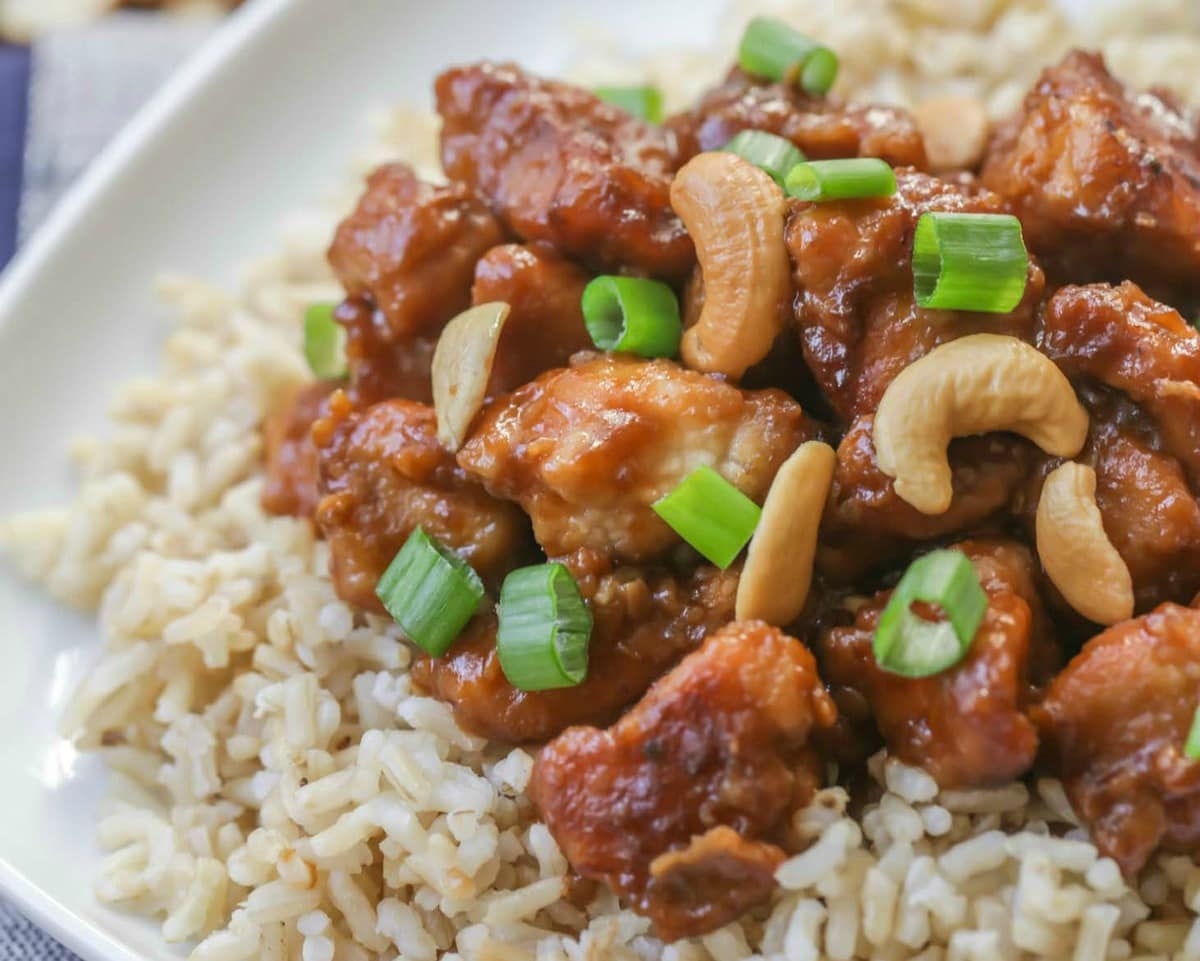 Crock Pot Cashew Chicken is an easy and delicious dinner that takes little time to prep and has a delicious sauce!
Try serving this dish with our yummy Roasted Green Beans, one of our sides this week. All together, they make a delicious, well-rounded meal!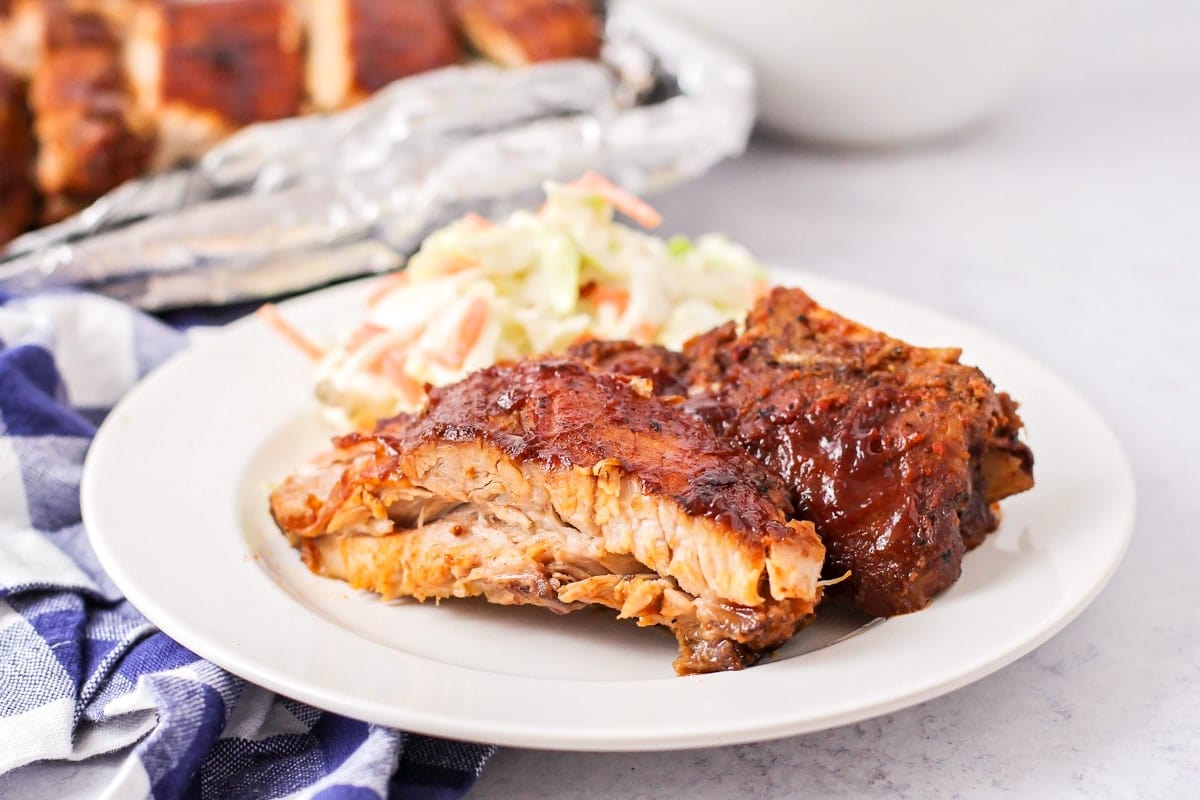 BBQ Baby Back Ribs are slathered in both a dry rub and sauce for a flavor explosion. They are tender and utterly delicious!
These ribs pair perfectly with a fresh salad like our 7 Layer Salad, Favorite Broccoli Salad or Layered Pasta Salad.
And you've got to try serving our Twice Baked Potato Casserole with this dinner. It's one of our sides this week, and we think you're going to love it!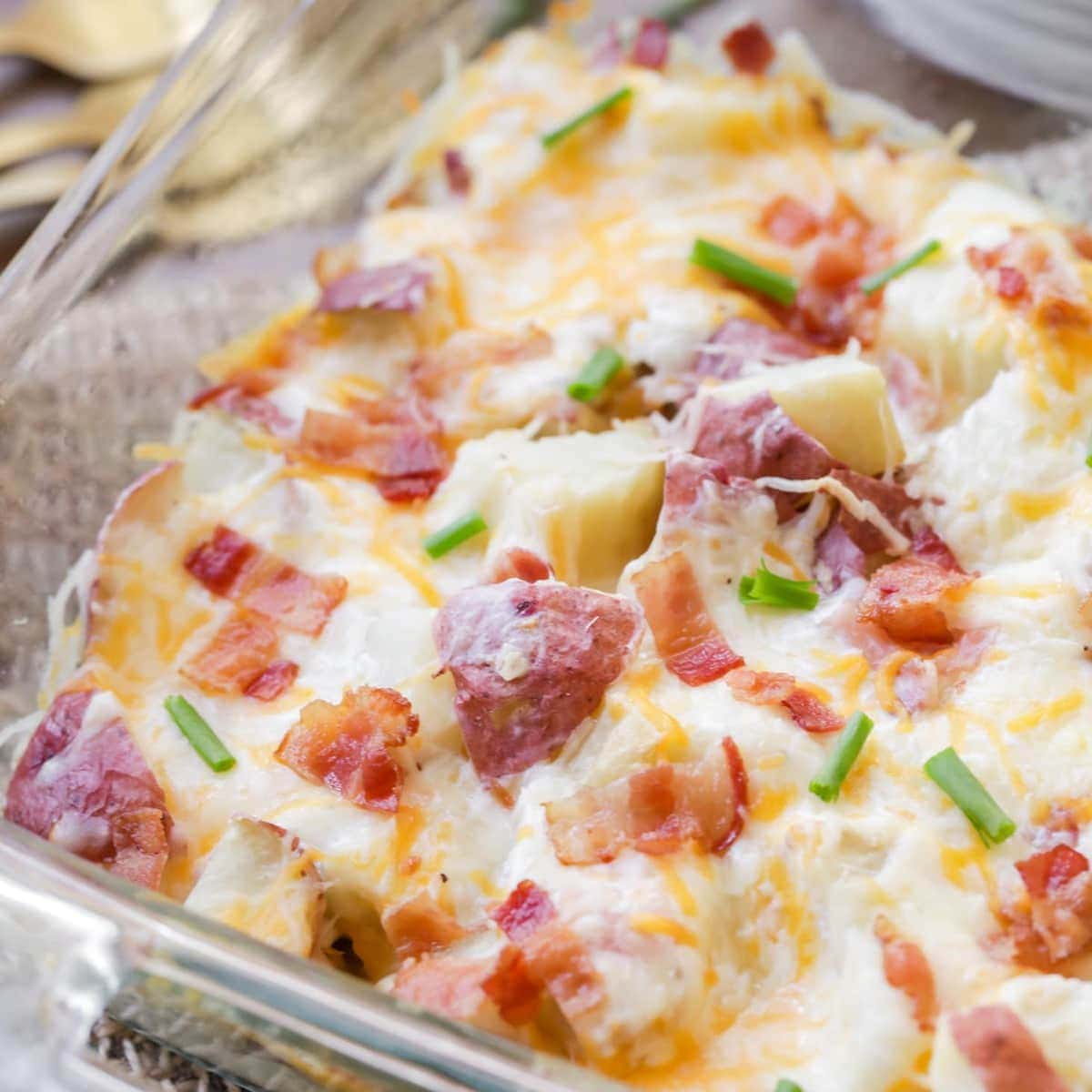 Our Top Two Choices
Twice Baked Potato Casserole is basically twice baked potatoes in casserole form! Filled with red potatoes, cheese, sour cream, bacon and more. It's the perfect side dish to any holiday meal or dinner.
Some of our other favorite potato casseroles are Ham and Potato Casserole, Cheesy Mashed Potato Casserole and our insanely popular Funeral Potatoes. They're all mouth-watering good!
---
Roasted Green Beans are the easiest and most delicious healthy side dish that goes perfect with any dinner. Plus, they're quick and great for holiday meals too.
If you're looking for other ways to prepare green beans, check out our Fried Green Beans, Fresh Green Bean Casserole, Green Bean Bundles and Green Bean Casserole with Bacon. They're all tasty ways to eat your greens!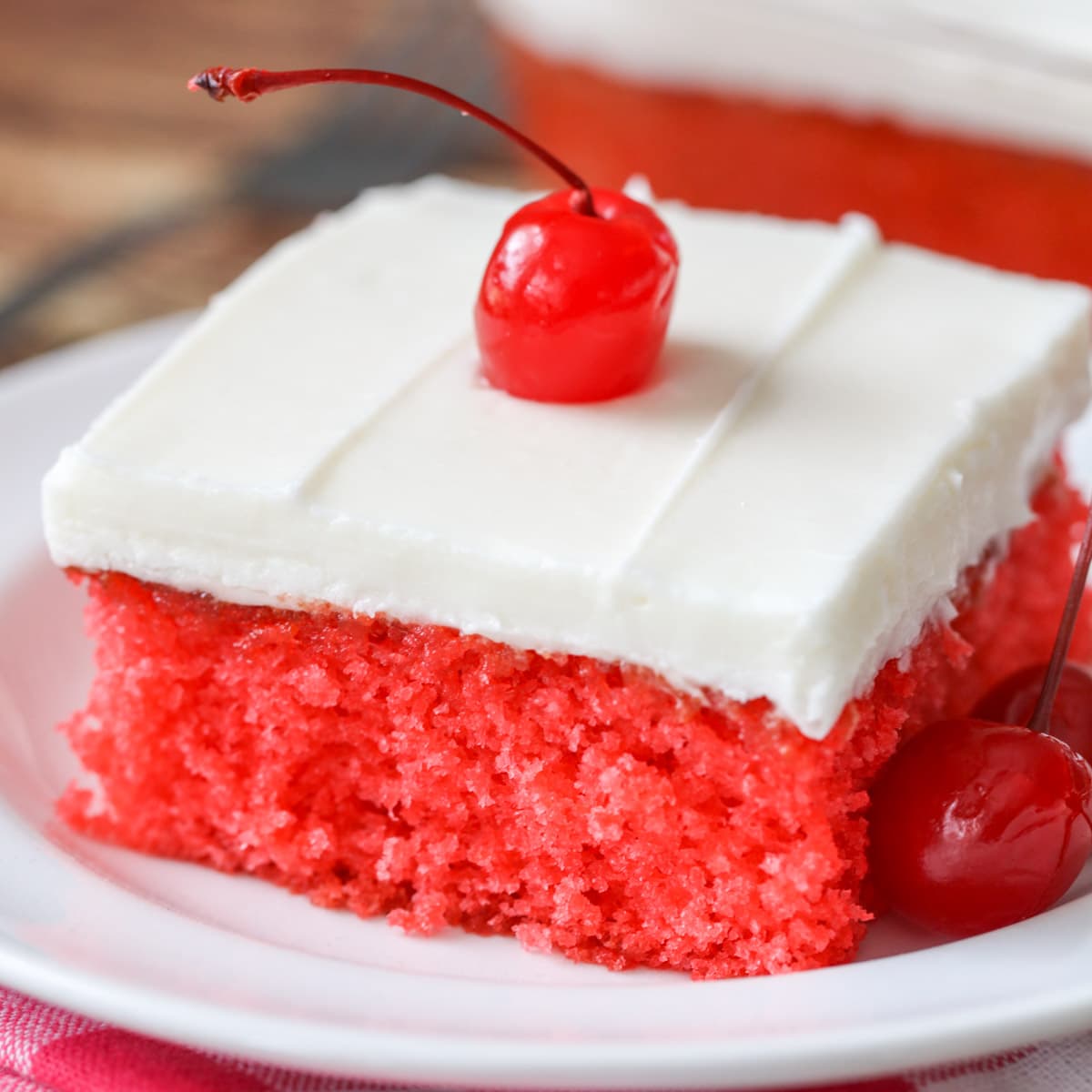 Moist Cherry Sheet Cake is topped with a homemade almond buttercream frosting. It is easy and SO delicious!!
For more CHERRY SWEETNESS, try:
---
Click the link below to download this week's FREE Meal Plan!
And remember – if you want to create your own menu, be sure to check out all our recipes and visit our recipe pages, including: Main Dish, Side Dishes, Desserts, Appetizers and Breakfast!
Click HEre to Download the pdf!