A collection of recipes that make the perfect Valentine's Day Menu!! From main dishes to sides to desserts and drinks, we've got you covered for the perfect Valentine's Dinner!
More collections: Valentines Desserts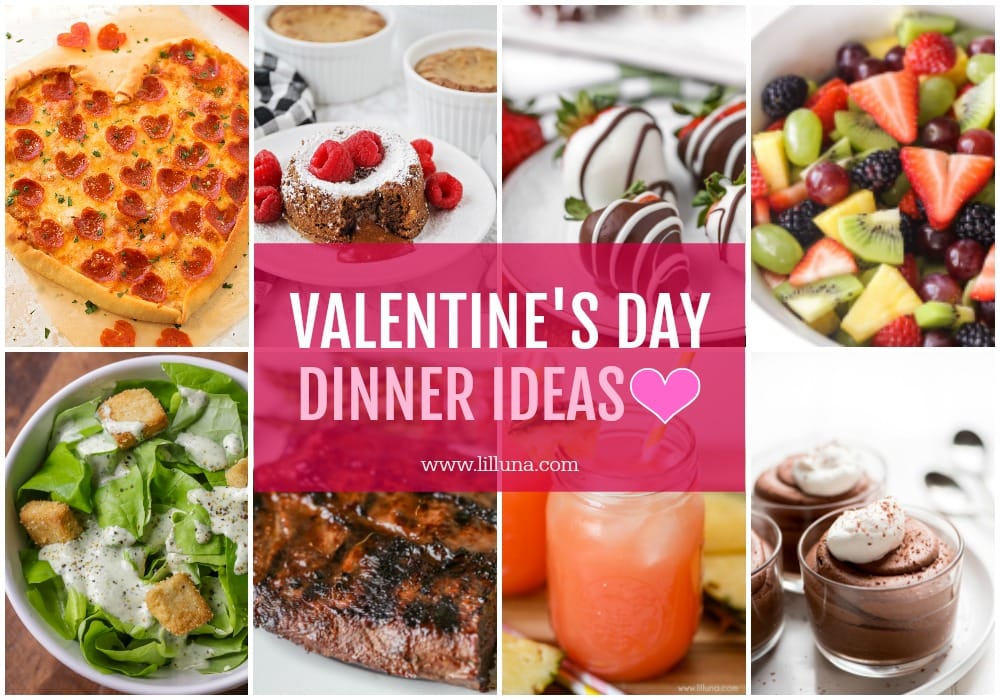 Valentines Day Dinner menu
We know that Valentines is often associated with romantic love, but it can be celebrated with anyone special in your life. We've tried to make a special night for the family and usually have a fun and festive dinner with the whole family.
Over the years, we have made a variety of meals – from heart shaped pizza to steak, and today we wanted to share with some menu ideas for you to use in your own family.
From breakfast to sides to dessert, there are recipes that can help your loved ones feel special all day long. I searched out posts that use the fun colors of red and pink. Strawberries and chocolate are also famously tied to Valentines, and I looked for other "fancy" recipes and posts that I know your family will enjoy.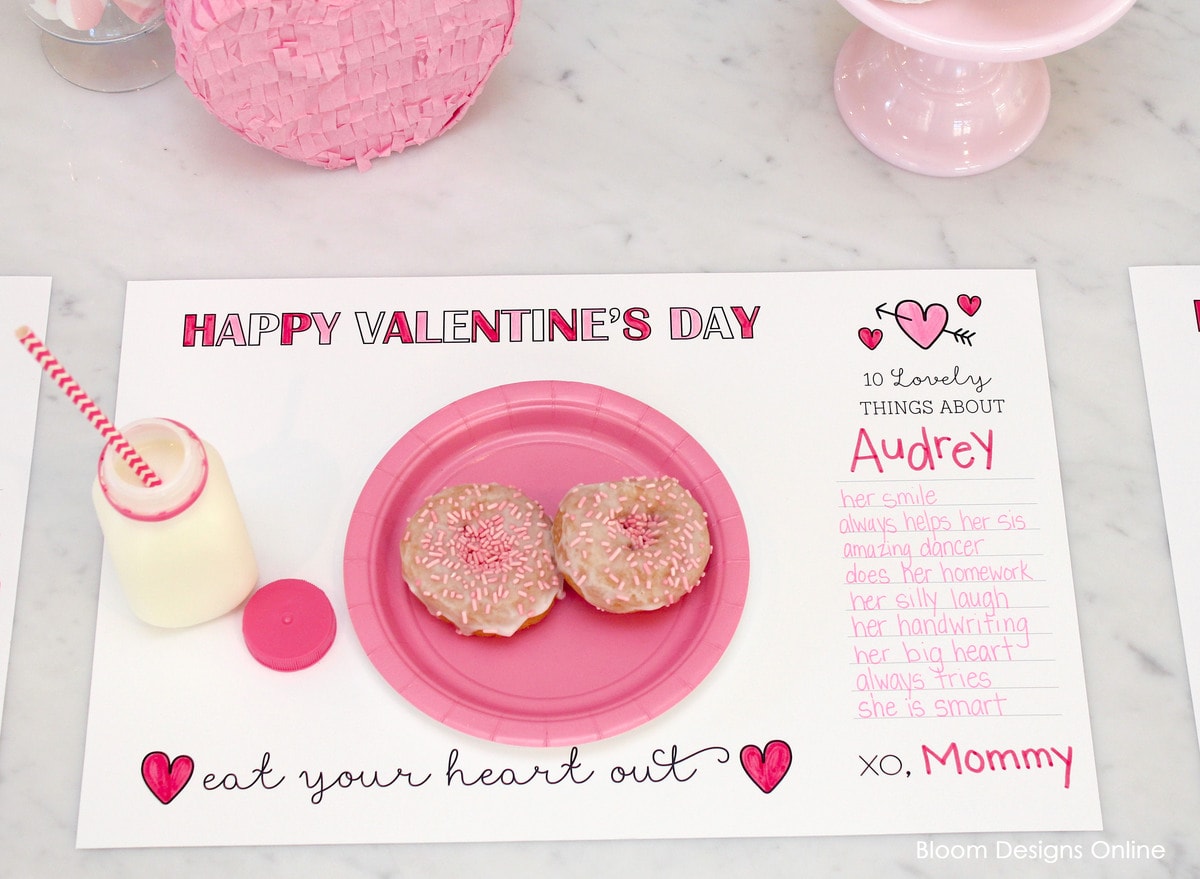 Other Ways to Celebrate with the Family
Before we share some of the recipes, we wanted to give a few more ideas of things you can do with the kids or FOR the kids to make the day (or night) even more special.
Heart attack the kids' door with the hearts and notes with compliments or reasons why you love them.

Make homemade valentines with the kids.

Make Valentines boxes with the kids.

Go to your local library and check out valentines books to read together.

Share "10 Things I LOVE About You" with one another.

Play your favorite games together.

Show love to others by serving them. Find a family service project in your area. One of my favorite websites to search on is

JustServe.org
Here are a few more ideas of things that you can do with the dinner to make it a little more special:
Include fondue with the dinner. Whether it's savory (cheese) or sweet (caramel or chocolate with fruit), the kids will love it!
Use plastic champagne glasses for sparkling cider or another yummy drink to make it more special.
Add some candles to your dinner to make it a little more special.
Use our printable Valentines placemats and add a box of crayons to the table for the kids to color before or during dinner.
Keep all the food pink or red to make it extra festive!
Sprinkle the table with conversation hearts or other Valentines candy. You can even add a small box of chocolates to each plate as a treat for after dinner.
Make sugar cookies for a treat and let the kids frost and decorate them after dinner.
Want some cute ideas of what to make the morning of the 14th? Look no further!
Here are some great recipe ideas for you to check out that are delicious! Also – just a reminder, you can always do BRINNER (breakfast for dinner) so these ideas work for night too. 😉
The best way to figure out the menu you'd like to make for the night is to first figure out what you'd like to make for the main dish. Once you know that, you can plan the sides and the desserts.
I always suggest buying a few of the sides to keep them easy (like a bagged salad) or even the dessert so you aren't making everything homemade. But having said that, pick the main dish and from there you can plan everything else to create an amazing Valentines Menu!
Here are some of our favorite dinner ideas:
Now that you've picked what you want to make for the main dish, you should have a better idea of what you'd like for sides.
Below we have listed out some of our favorites to pair with the main dishes above.
Now, to the best part – DESSERT!
There are so many treats you may want to make for your Valentines dinner, but we wanted to share some of our favorites.
If you'd like to see even more ideas, be sure to check our post ALL ABOUT Valentines desserts with even more options – all from chocolate to pink and red to fruity! But, here are some of our TOP CHOICES
Last, but not least, are the drinks!! It's always fun to have a festive and delicious drink with your Valentines meal.
But, don't worry – Don't feel like making anything?! Sparkling apple cider is always great and kids love how fancy it is. You can also pick up some Cherry 7UP as another option that is pink, kid-friendly and delicious.
Here are some of the drink recipes you can make on the site that would be great for the 14th.