Save yourself some time, money and stress by using this FREE Meal Plan that is full of amazing recipes. Each plan includes 5 dinner ideas, 2 side dishes, 1 dessert and a shopping list making meal planning easier than ever!!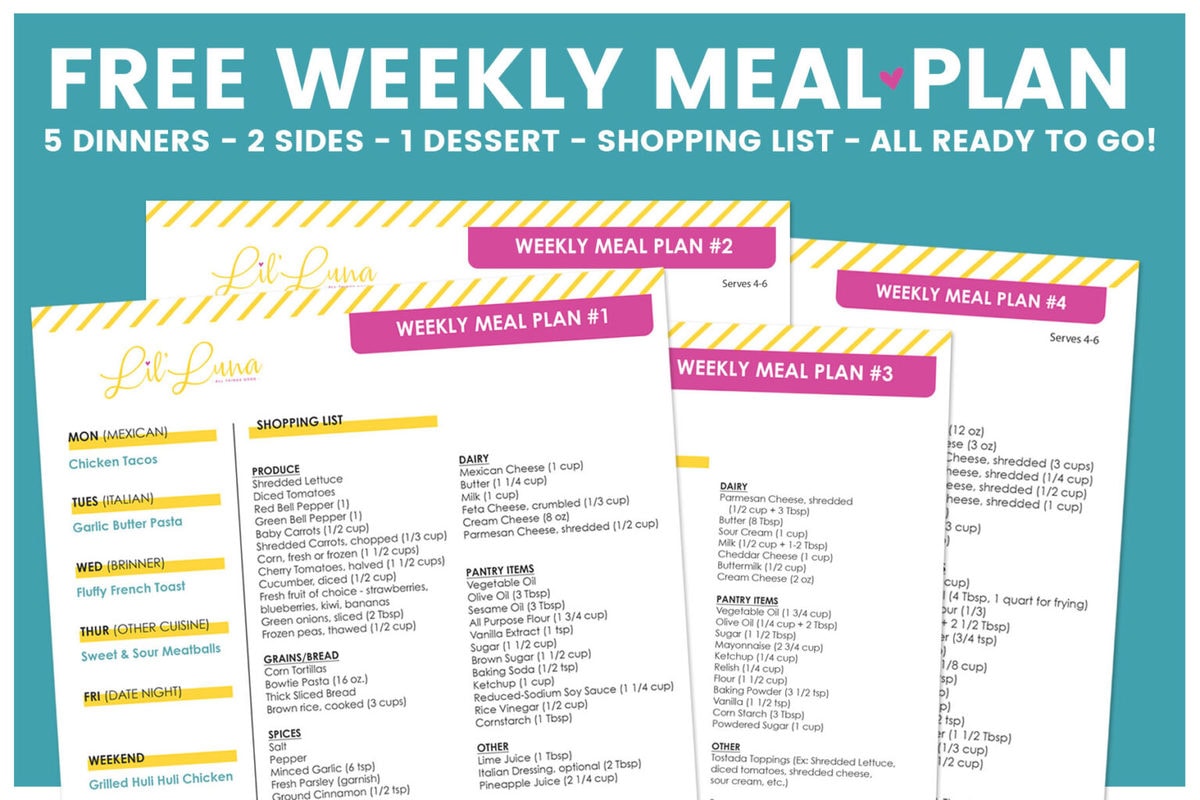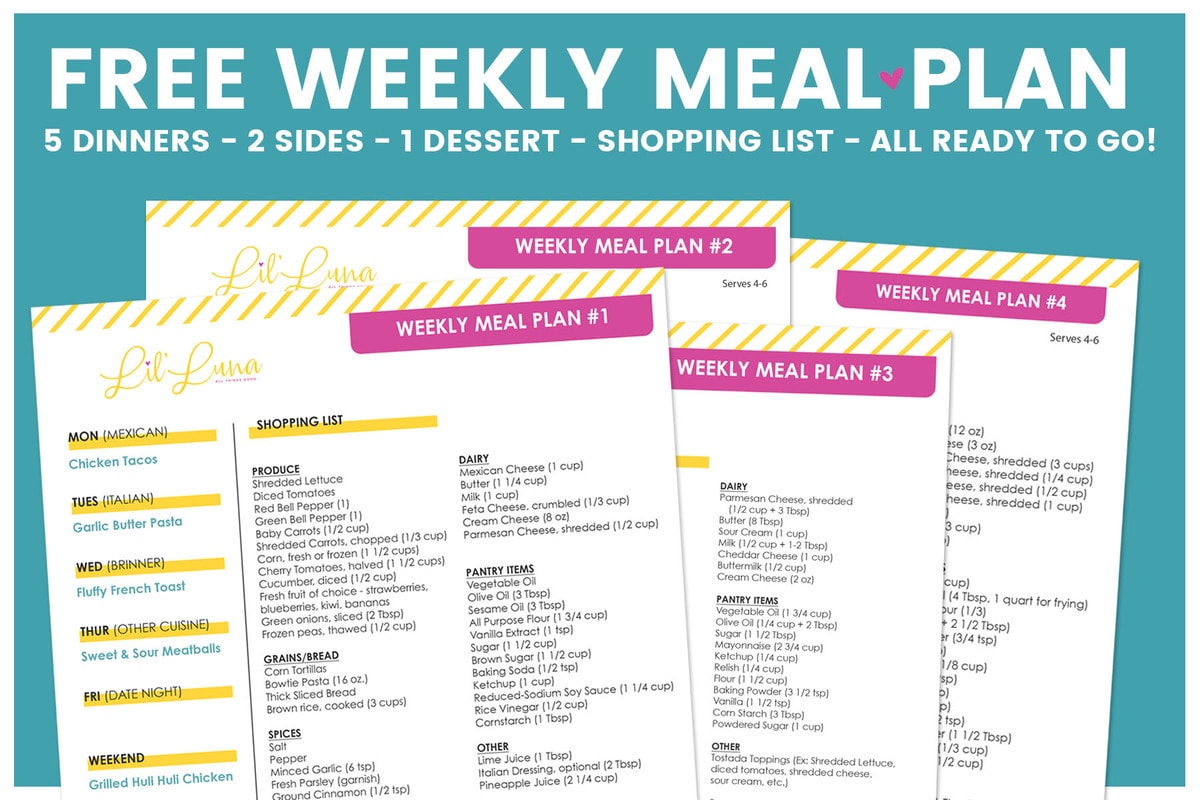 WEEKLY MEAL PLAN #78
Each week, I share with you a FREE meal plan that consists of 5 dinner ideas (Monday-Thursday plus one Weekend meal), 2 side dishes, and 1 dessert!
Included is a grocery list with EVERY ingredient you need for all the items on the meal plan.
This is meant to help simplify menu planning, shopping, and cooking so you can more easily enjoy meals with your family throughout the week!
TIP OF THE WEEK
As 2022 comes to a close, we all can find reason to reflect and celebrate another year of life!
We've got tons of yummy appetizers, finger foods, dips, and drinks that would be perfect for a New Year's celebration!
Find our favorite party foods HERE and our favorite holiday drinks HERE!
Wishing you all a Happy New Year. Here's to 2023!!
BENEFITS OF MEAL PLANNING
There's nothing worse than the dread every time a family members asks, "What's for dinner??" And your answer is "I have no clue." Having a meal plan for the week eliminates that completely, which is the number one benefit in my book!
Besides having a game plan in place, there are several other benefits of meal planning, including:
Cost: When you have a plan set in place, and a specific list of groceries, you eliminate cost wasted on impulse items or produce that never gets used.
Decrease Waste: No wasted money, and no wasted food! Having a set grocery list will help to avoid both of those issues.
Variety: Our meal plans specifically include a lot of variety, with Mexican, Italian, Breakfast for Dinner, and so much more! You can expose your family's palates to all kinds of meals.
No Indecision: Did you know there's such thing as "indecision fatigue"? The idea is that when you can't make a decision on something (like what to make for dinner) it actually makes you mentally fatigued. When dinners are already planned out, though, you avoid indecision completely!
Health: When you plan for/anticipate making well-rounded meals, you're much more likely to actually make them rather than defaulting to convenient boxed meals, or unhealthy fast food!
As you can see, there are so many benefits to meal planning!
And if you want to create your own menu, be sure to check out all our recipes and visit our recipe pages, including: Main Dish, Side Dishes, Desserts, Appetizers and Breakfast!
---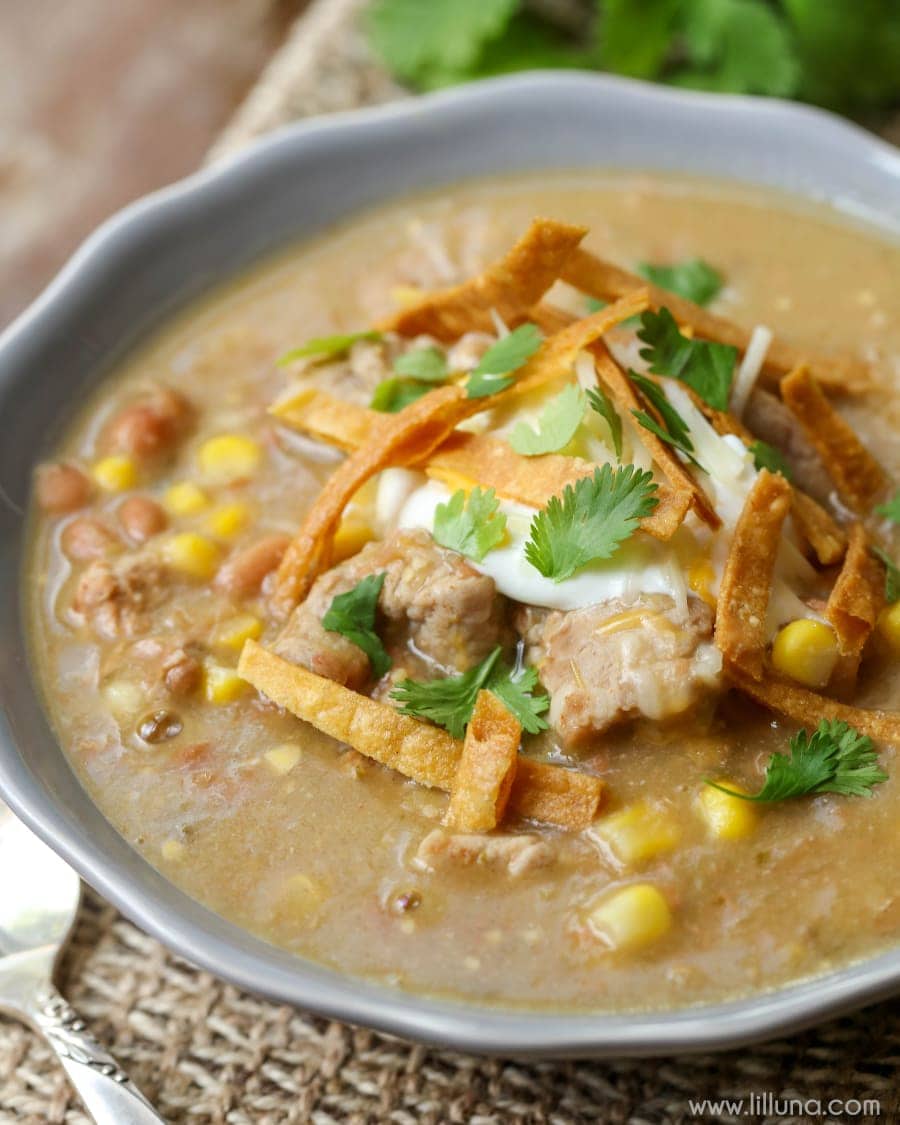 Deliciously hearty Green Enchilada Pork Chili filled with flavor and the perfect amount of spice. This yummy soup is perfect all year long!
Our Mexican Cornbread, Homemade Flour Tortillas or Homemade tortilla chips pair well with this chili. We think everyone in your home will love this meal!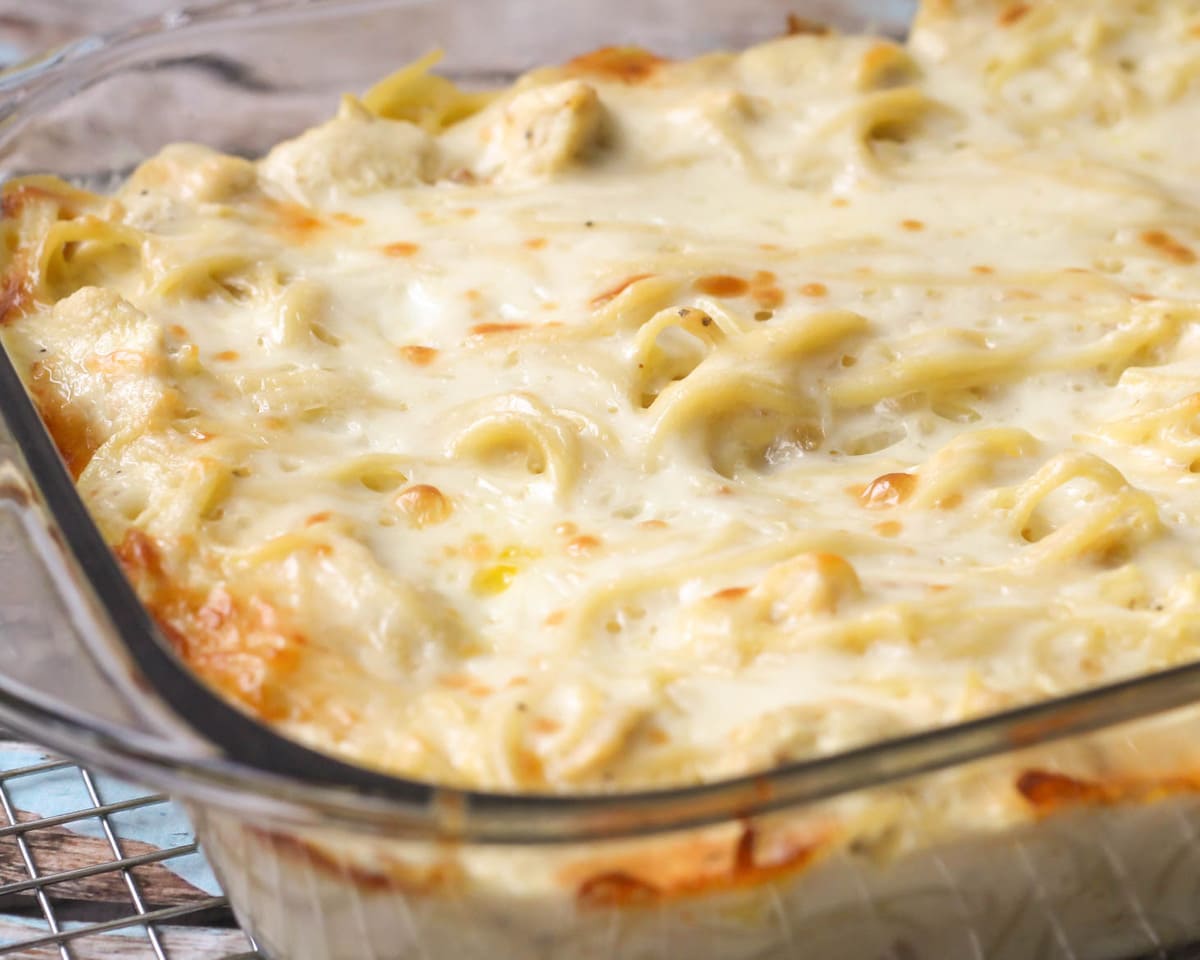 Easy, creamy and utterly delicious Cheesy Chicken Tetrazzini is a family favorite that takes minutes to prep and is gone in no time!
To go alongside this dish, we suggest Roasted Broccoli, one of our featured sides this week. And, if you have time to make our focaccia bread to go along with this meal, you would score bigtime with the fam!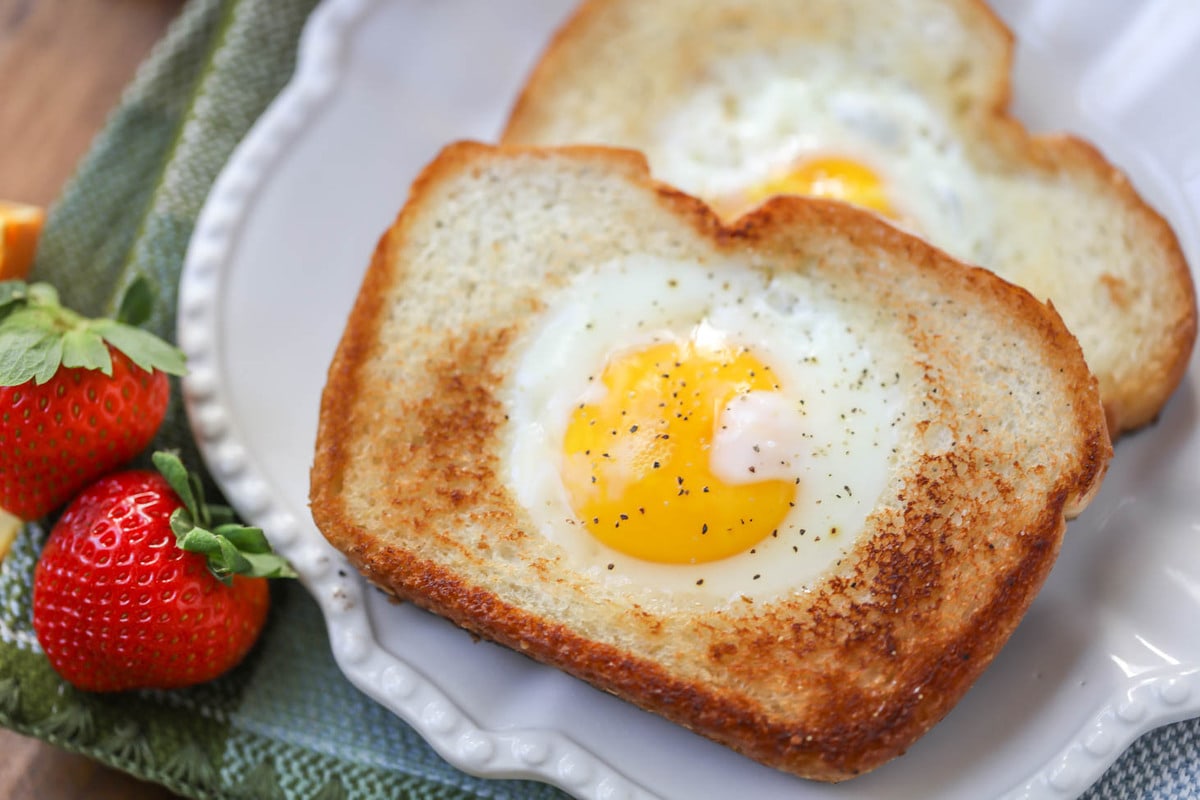 Toad in a hole is toasted bread with an egg cooked into the middle. It's a simple breakfast classic, perfect for any morning.
This is a favorite in our house! We love to eat it with Breakfast Sausage or Bacon in the Oven and Easy Fruit Salad or a Fruit Smoothie on the side. All together they make a great breakfast or dinner!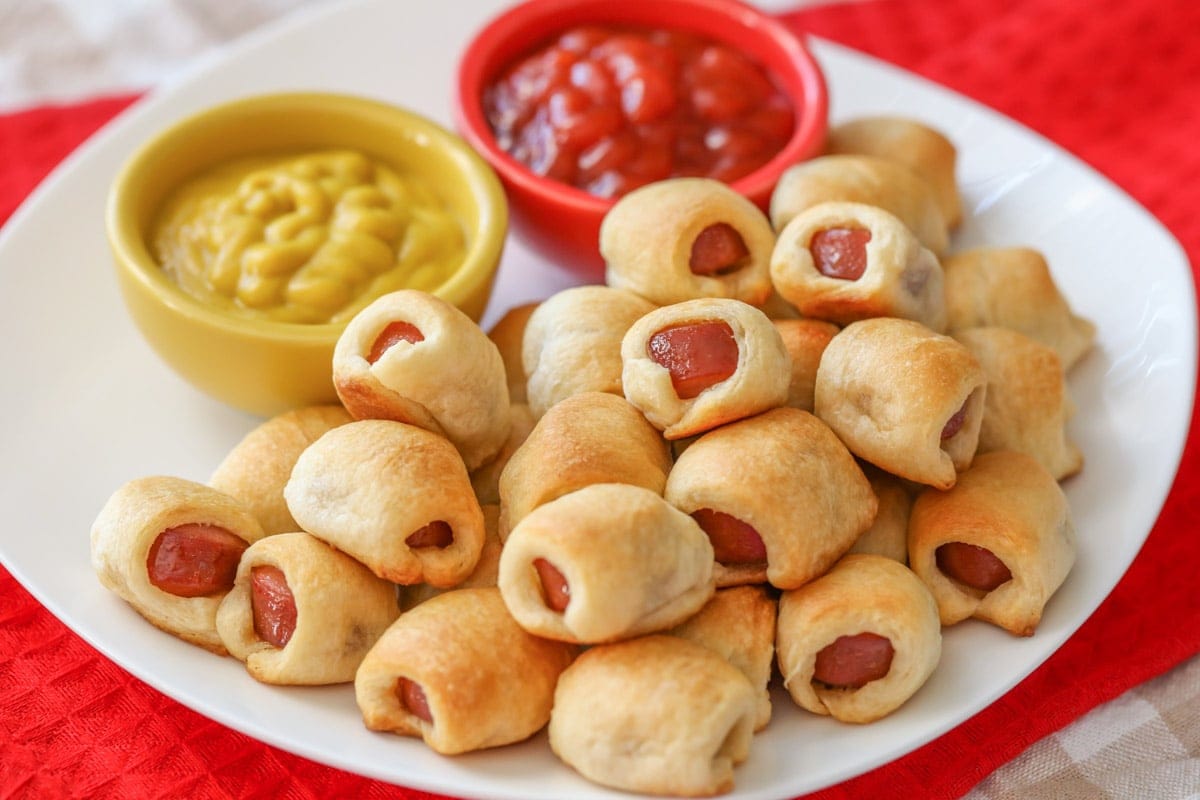 Hot Dog Nuggets only require TWO ingredients and make a perfect for lunch, dinner or even a party appetizer! Kids and adults alike will love these little bites.
We like to dip these little nuggets in ketchup or mustard or even Homemade Ranch. We always have a Veggie Tray too. No utensils required for this meal!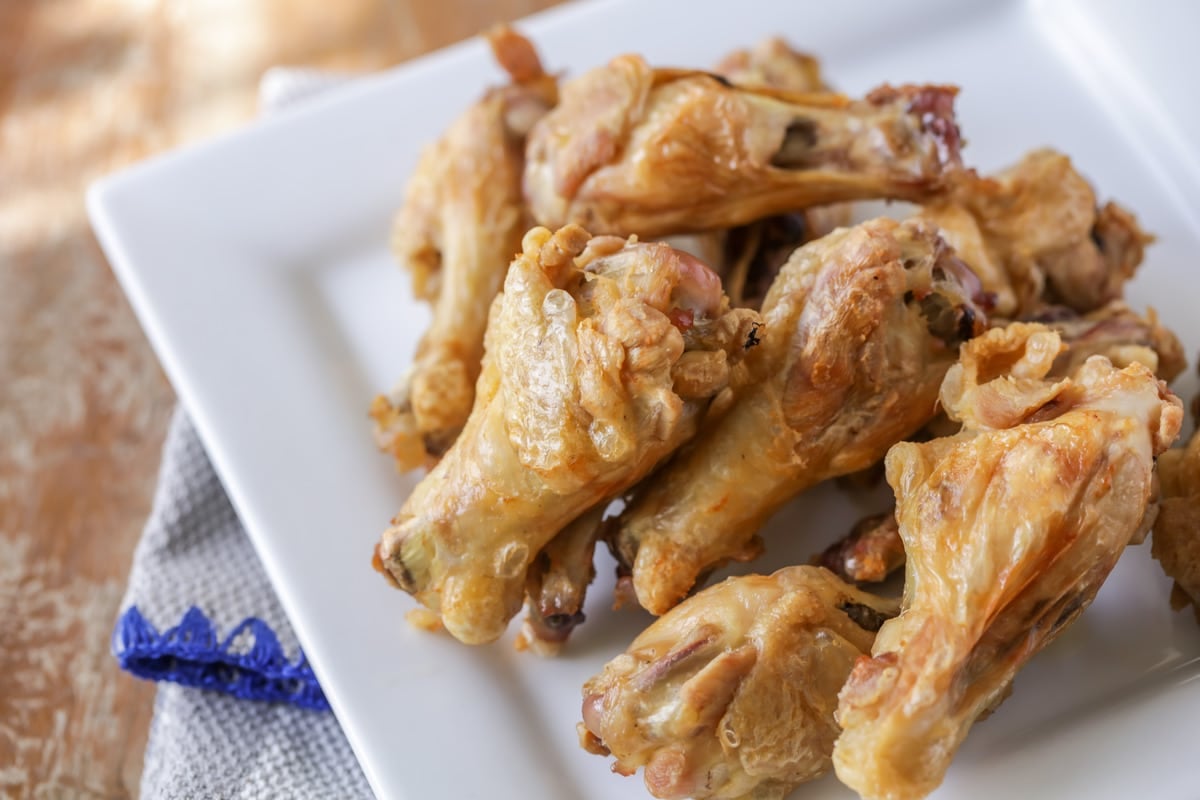 Deliciously crispy baked chicken wings have endless possibilities. Bake in the oven, and dip in your favorite sauces!
What goes better with wings than homemade Jalapeno Poppers? They're one of our sides this week and are always a hit! This meal will be a crowd pleaser for sure!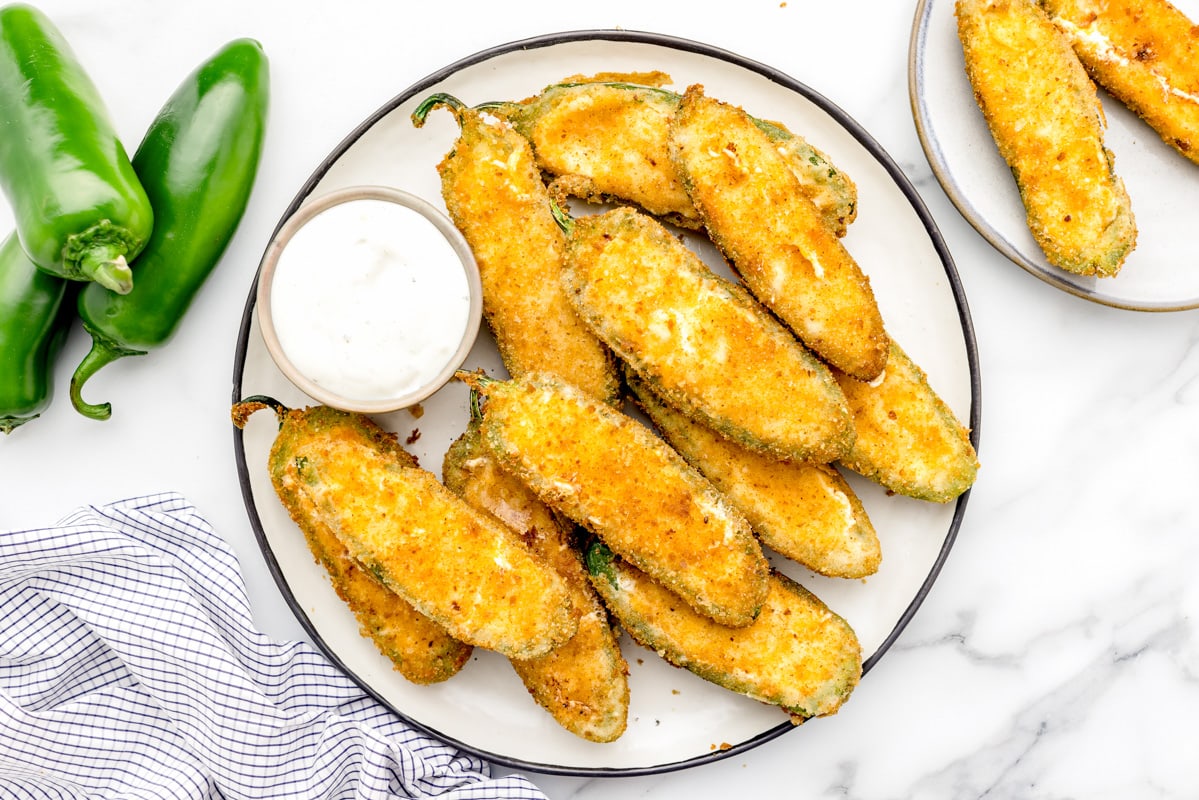 Our Top Two Choices
Spicy fried Jalapeno Poppers are a classic appetizer that everyone wants! Bite into these cheesy poppers for a flavor explosion!
If you haven't tried jalapenos in dip form, you've got to try our Jalapeño Popper Dip. It's so yummy! Another amazing jalapeno appetizer is Sausage Stuffed Jalapenos. If you like spicy, you'll love these!
---
Delicious, tender Roasted Broccoli coated in olive oil and lemon juice and drizzled in Parmesan cheese. We love this recipe, especially because it so simple!
We love roasted vegetables! If you do too, you've got to try our Herb Roasted Potatoes, Roasted Brussel Sprouts, Roasted Tomatoes, Roasted Cauliflower and Roasted Green Beans. They make great sides for almost any meal!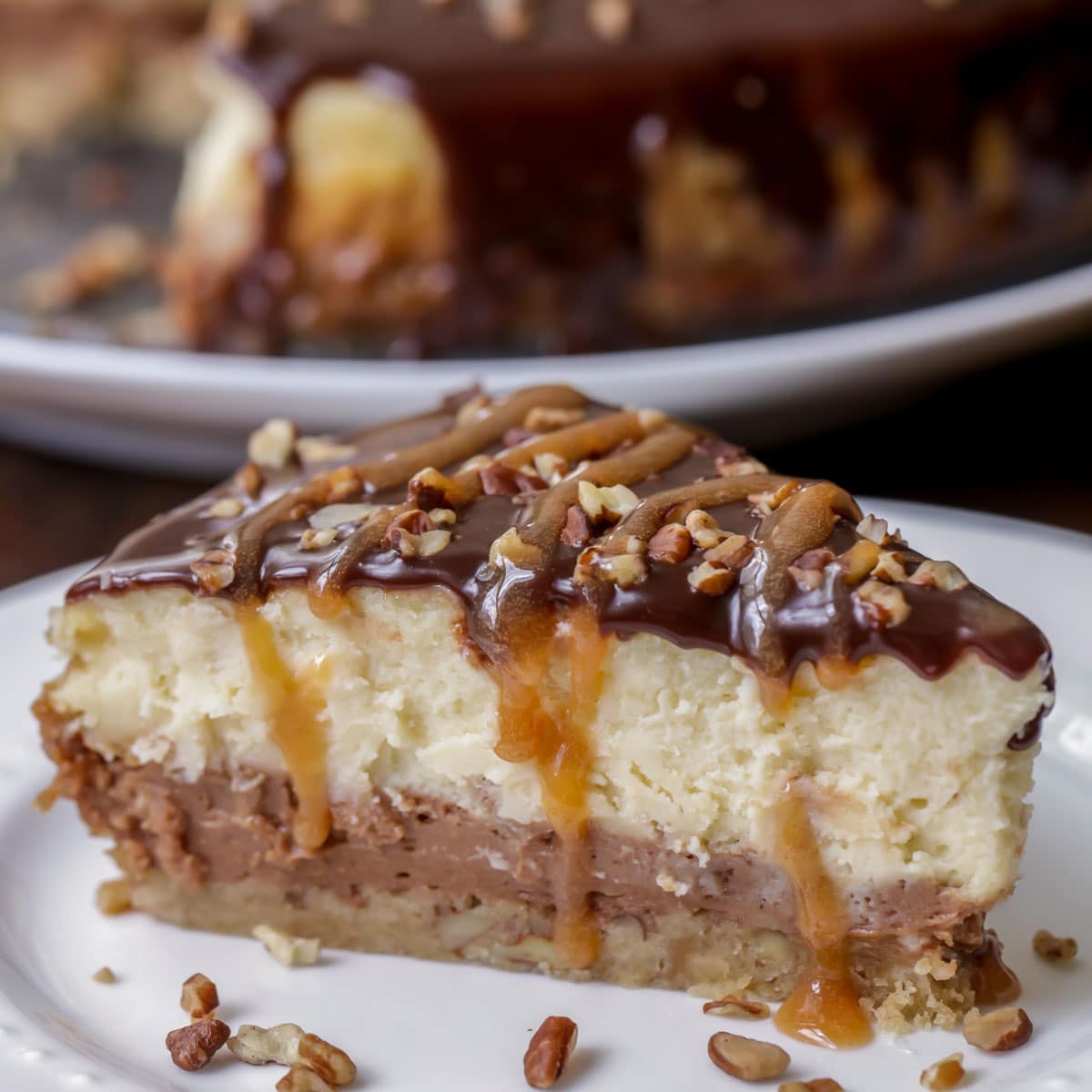 Turtle Cheesecake has a delicious crumbly crust, chocolate layer, and cheesecake layer, all topped with chocolate ganache, pecans and caramel!
For more Decadent Cheesecake Recipes, try:
---
Click the link below to download this week's FREE Meal Plan!
And remember – if you want to create your own menu, be sure to check out all our recipes and visit our recipe pages, including: Main Dish, Side Dishes, Desserts, Appetizers and Breakfast!
Click HEre to Download the pdf!