YOU GUYS!
I am super duper excited to share with you, my new favorite soup recipe!! We've made lots of different soups especially over the last few months like our Baked Potato, Lasagna Soup, or one of my favorites Creamy Tomato Basil Soup. All of these recipes are delicious, but I'm happy to share today's recipe for Cheesy Chicken Parmesan Soup, which is my current favorite. I've always been a sucker for all Chicken Parmesan recipes, so this one really hit home with me. It has so many yummy flavors! It takes less than 30 minutes to put together and provides a crazy good dinner, especially on a cold day. I think the kids will love this too because it's pretty much a really, runny pasta dish that is cheesy and yummy. Serve it with some yummy Garlic Bread, and you may find your new favorite meal.
I really hope you like this as much as we did. I may have had 3 small bowls the day we tried this out – it was THAT good!! Would love to hear what you think about it, so be sure to leave a comment to let us know. 😉
Here is the printable recipe:
Cheesy Chicken Parmesan Soup
Ingredients
1 TB extra-virgin olive oil
3 tsp minced garlic
3 TB tomato paste
1 tsp crushed red pepper flakes
1 tsp Italian seasoning
1 tsp basil
1 15-oz can diced tomatoes
5-6 cups chicken broth
1 lb. boneless skinless chicken breasts, cut into 1" chunks
8 oz penne
1½ cup shredded Parmesan
1 cup shredded mozzarella
Salt and pepper to taste
Fresh parsley, for garnish
Instructions
Warm oil in a large pot over medium heat. Add garlic and cook until fragrant. Stir in tomato paste, crushed red pepper flakes, Italian seasoning, and basil. Add diced tomatoes and chicken broth, bring to a simmer. Add chicken and cook until cooked through, 10 to 12 minutes. Our chicken was already cooked, so we only let it simmer for 5 minutes.
Add dry pasta and cook until al dente, about 10 minutes.
Just before serving, mix in both cheeses until just melted. Season with salt and pepper. Top with parsley for effect 🙂 Enjoy!!
Adapted from Delish.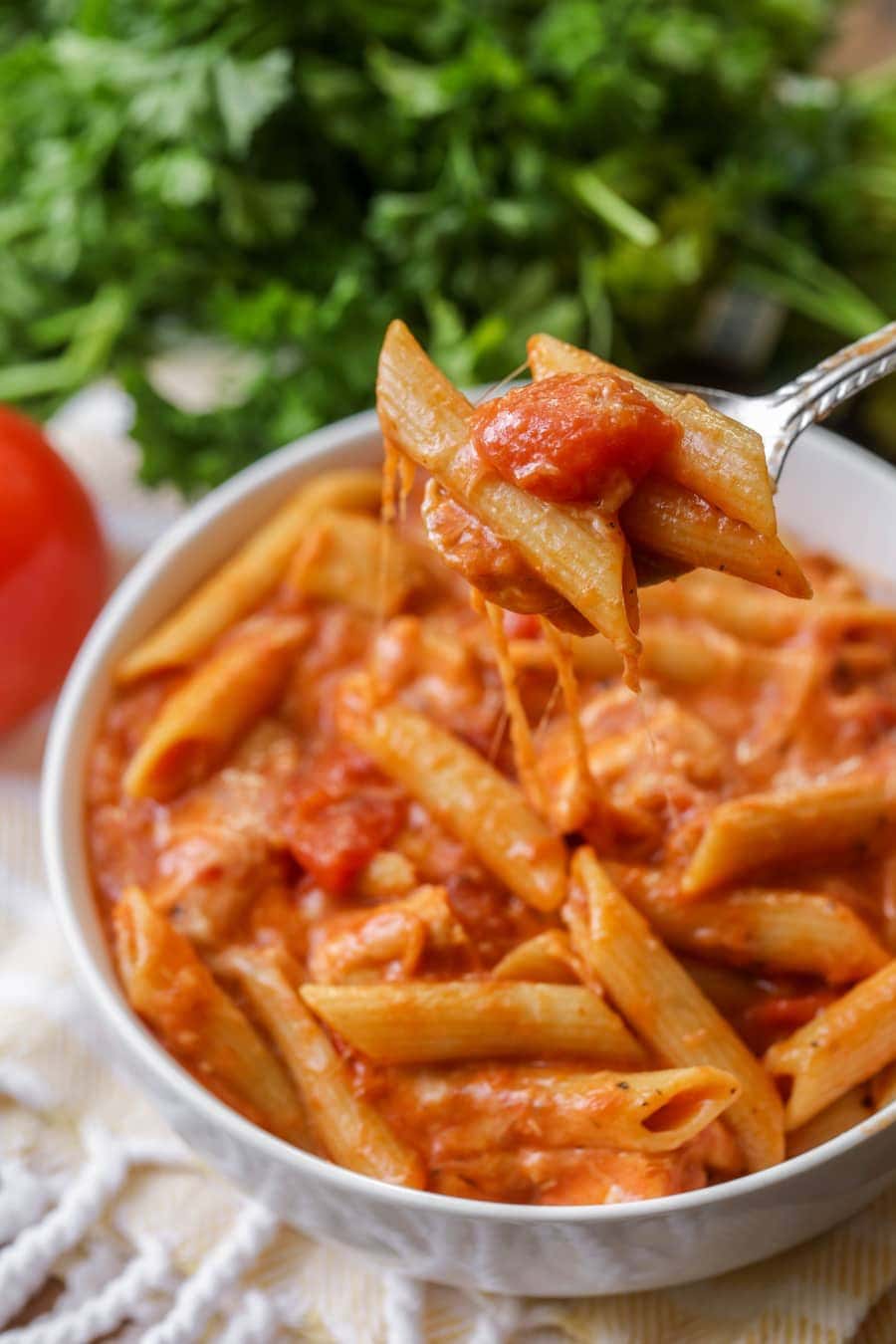 DIFFICULTY: easy
HOW MANY DOES IT FEED: 6
ANY CHANGES MADE: no onion, used minced garlic instead of cloves, added more chicken broth, our chicken was cooked, added 1/2 cup shredded mozzarella, added Italian seasoning and basil.
ANY SUGGESTIONS FOR NEXT TIME: none. So yummy!!
Here are some more amazing chicken parmesan recipes from the site: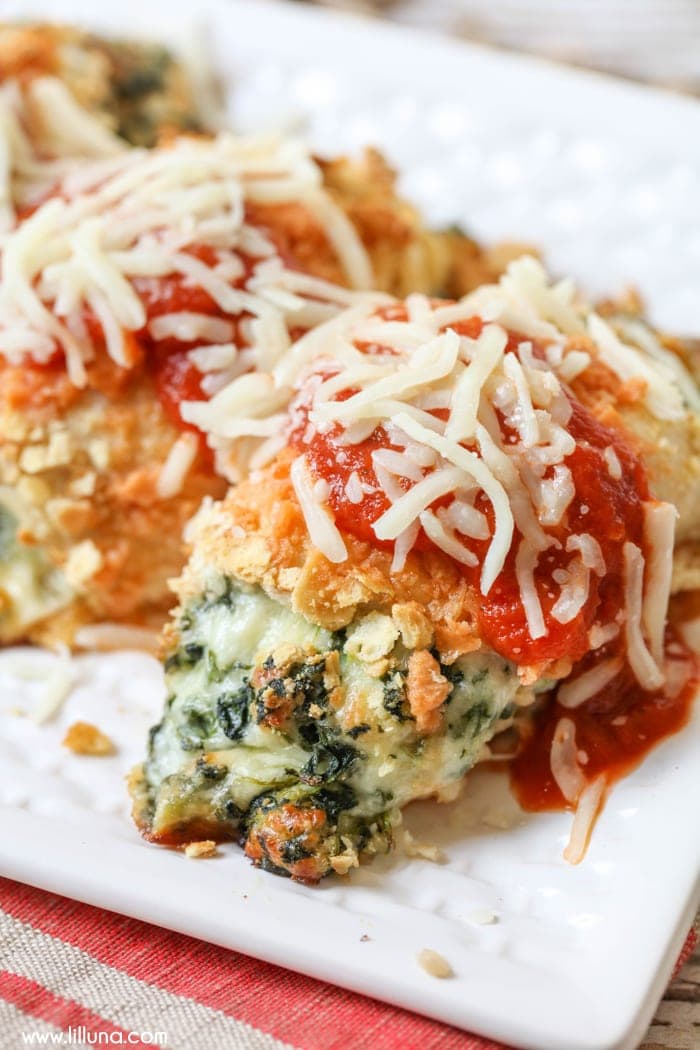 Check Out My Other Recipes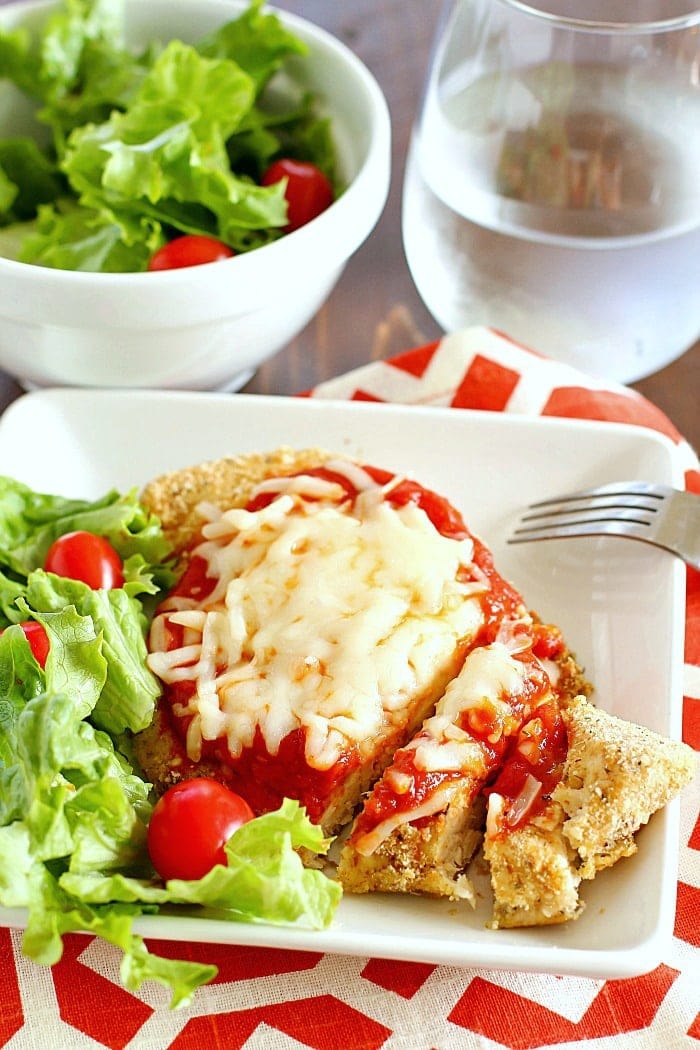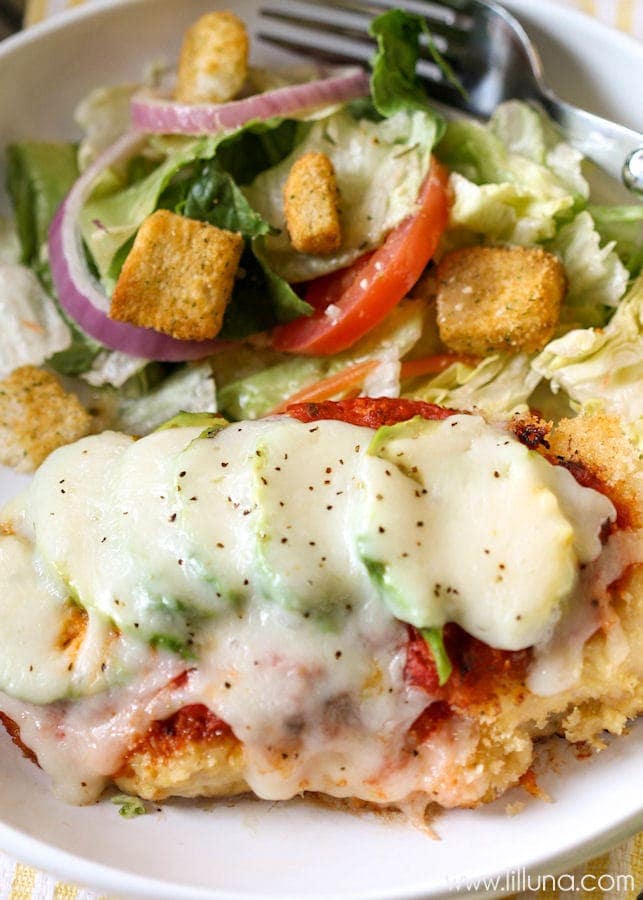 For all main dish recipes, go HERE.
For all recipes, go HERE.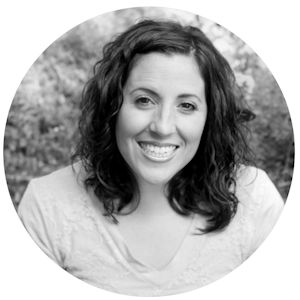 Need more recipes and creative ideas? Sign up and get a FREE copy of my latest ebook!