Save yourself some time, money and stress by using this FREE Meal Plan that is full of amazing recipes. Each plan includes 5 dinner ideas, 2 side dishes, 1 dessert and a shopping list making meal planning easier than ever!!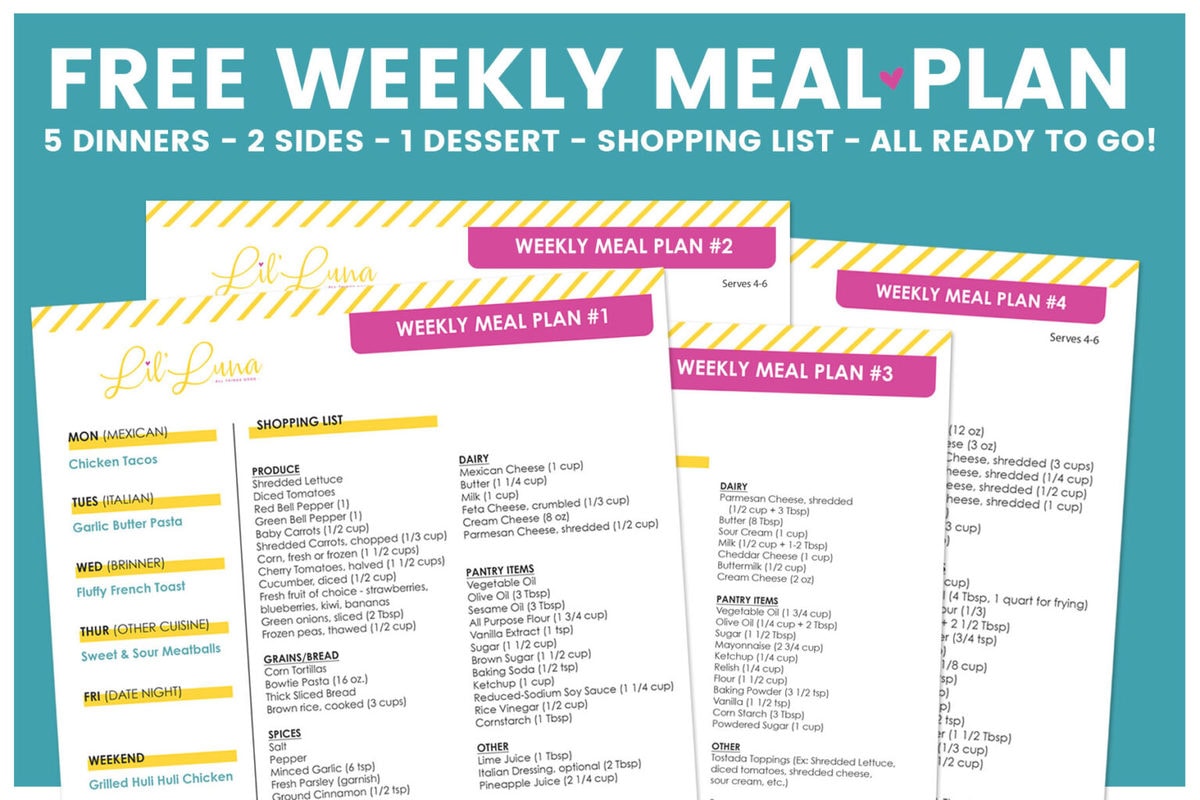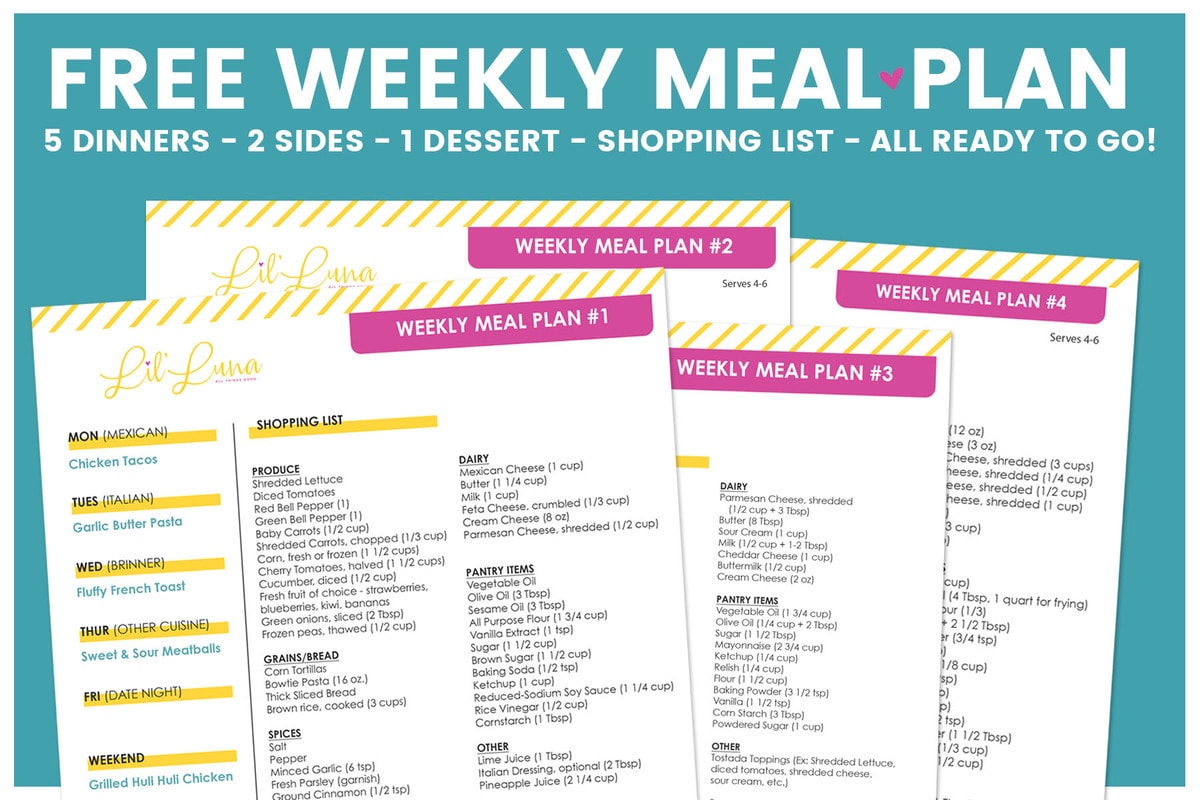 WEEKLY MEAL PLAN #84
Each week, I share with you a FREE meal plan that consists of 5 dinner ideas (Monday-Thursday plus one Weekend meal), 2 side dishes, and 1 dessert!
Included is a grocery list with EVERY ingredient you need for all the items on the meal plan.
This is meant to help simplify menu planning, shopping, and cooking so you can more easily enjoy meals with your family throughout the week!
TIP OF THE WEEK
So, what is General Tso's chicken?
It's a sweet, deep-fried chicken recipe served mostly in North American Chinese restaurants. It is a little spicier than our Orange Chicken but still has some sweetness to it. Very different flavors … both very delicious!!
If you do like heat, you can increase the spice by adding ginger or red pepper flakes.
Serve with rice for a full meal!
BENEFITS OF MEAL PLANNING
There's nothing worse than the dread every time a family members asks, "What's for dinner??" And your answer is "I have no clue." Having a meal plan for the week eliminates that completely, which is the number one benefit in my book!
Besides having a game plan in place, there are several other benefits of meal planning, including:
Cost: When you have a plan set in place, and a specific list of groceries, you eliminate cost wasted on impulse items or produce that never gets used.
Decrease Waste: No wasted money, and no wasted food! Having a set grocery list will help to avoid both of those issues.
Variety: Our meal plans specifically include a lot of variety, with Mexican, Italian, Breakfast for Dinner, and so much more! You can expose your family's palates to all kinds of meals.
No Indecision: Did you know there's such thing as "indecision fatigue"? The idea is that when you can't make a decision on something (like what to make for dinner) it actually makes you mentally fatigued. When dinners are already planned out, though, you avoid indecision completely!
Health: When you plan for/anticipate making well-rounded meals, you're much more likely to actually make them rather than defaulting to convenient boxed meals, or unhealthy fast food!
As you can see, there are so many benefits to meal planning!
And if you want to create your own menu, be sure to check out all our recipes and visit our recipe pages, including: Main Dish, Side Dishes, Desserts, Appetizers and Breakfast!
---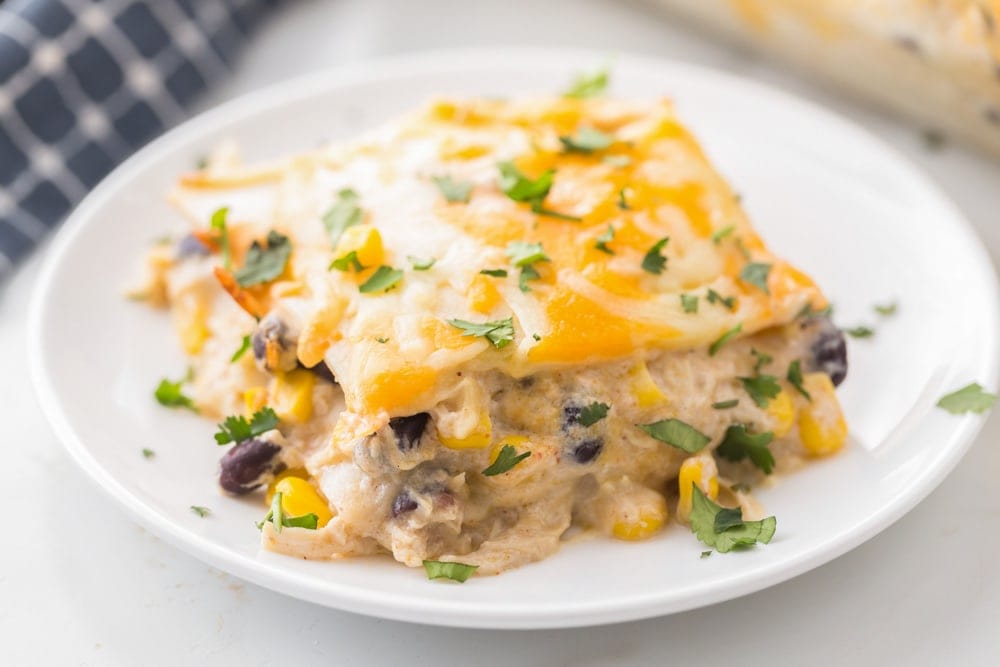 If you're a fan of Mexican food, you'll LOVE this Mexican Lasagna recipe! Flour tortillas layered with tons of cheese, shredded chicken, Las Palmas green chile enchilada sauce, black beans, corn, and lots of seasonings!
To make this a complete meal, try serving this lasagna with our crazy popular Spanish Rice and Homemade tortilla chips with Sweet Salsa Verde or Homemade Salsa. The whole family will love this meal!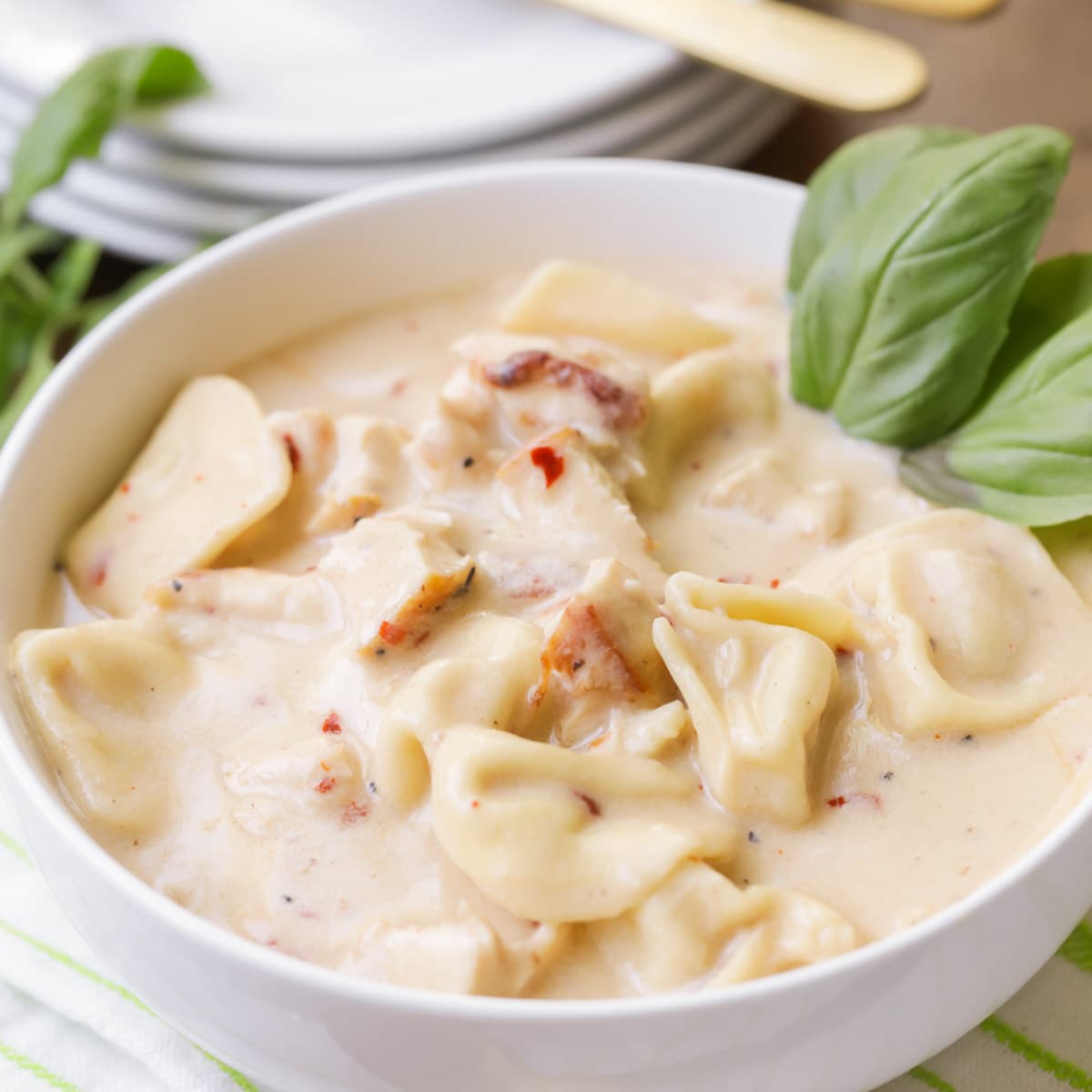 Chicken Alfredo Tortellini Soup takes a best-loved pasta dish and turns it into a soup! It's still creamy and delicious!!
Puffy Pastry Wrapped Asparagus Rolls, one of our featured sides this week, go great with this creamy soup. It's the perfect comfort food meal!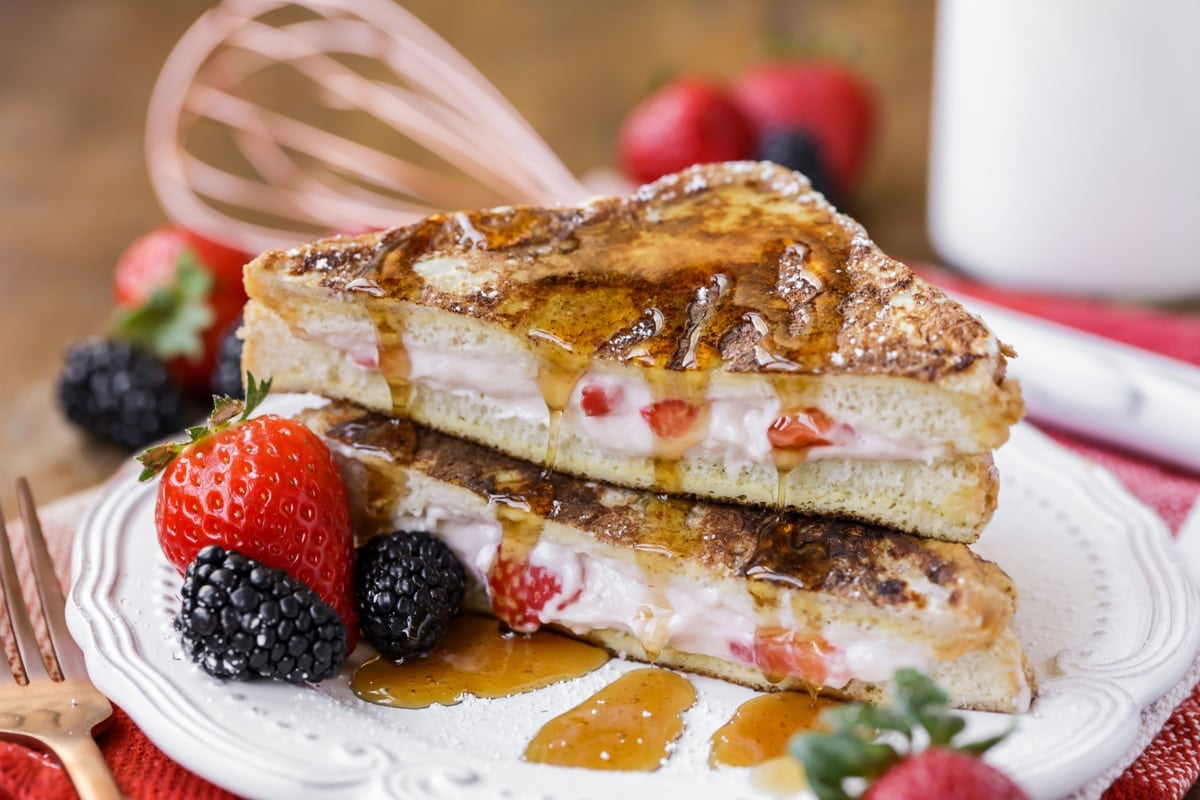 The BEST breakfast to wake up to! Thick slices of French toast stuffed with a delicious strawberry and cream cheese filling.
If you want to add some protein to this meal, try serving some Breakfast Sausage on the side. We also like having a Strawberry Blueberry Smoothie or green smoothie with this yummy meal!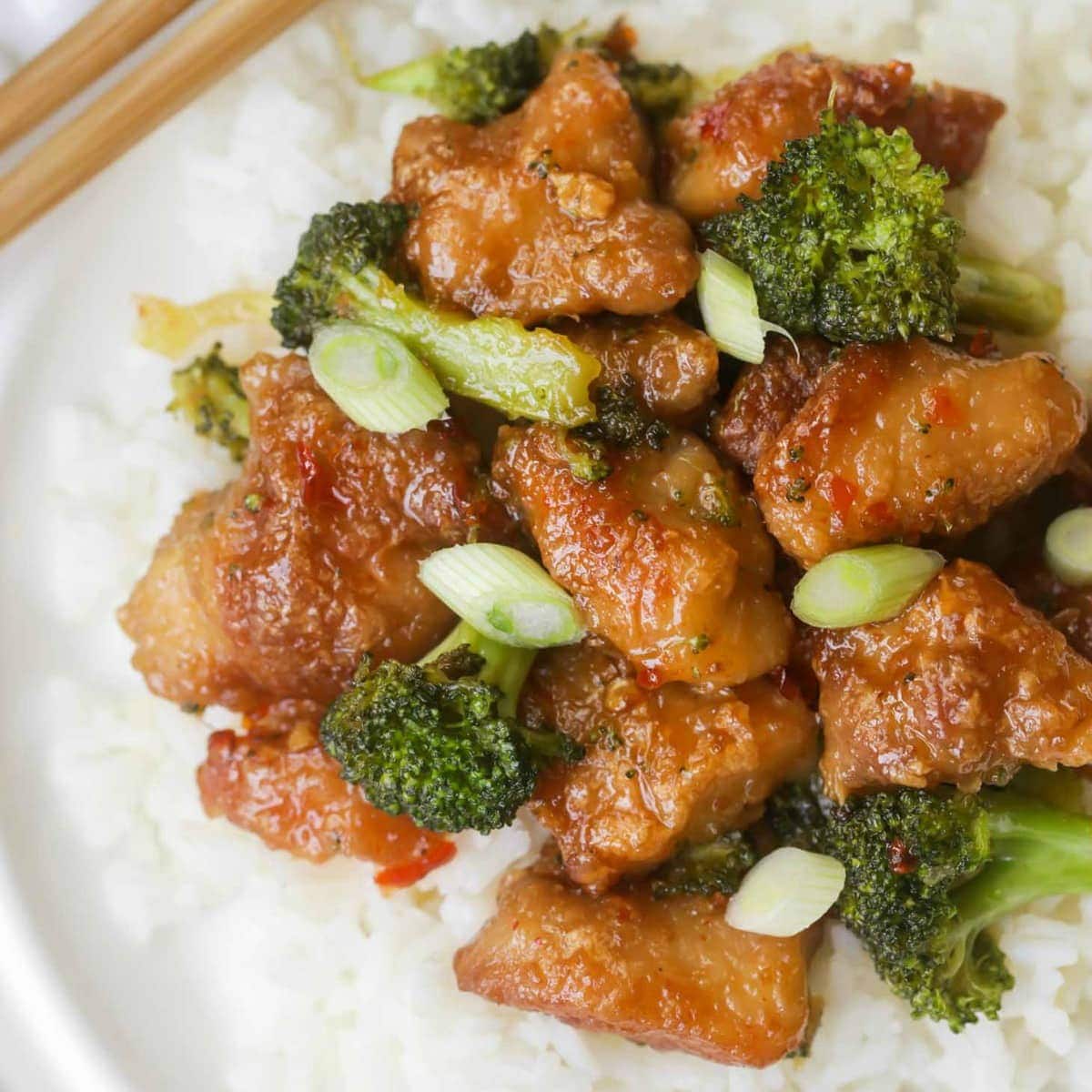 Sweet and Savory General Tso's Chicken is a family-favorite. This flavorful chicken is served with broccoli or other veggies and filled with the sweet and salty combo everyone loves.
We always serve this delicious dish over rice. We like eating it with brown rice, Homemade Fried Rice, Crock Pot Rice or Cauliflower Rice. They all go great with it!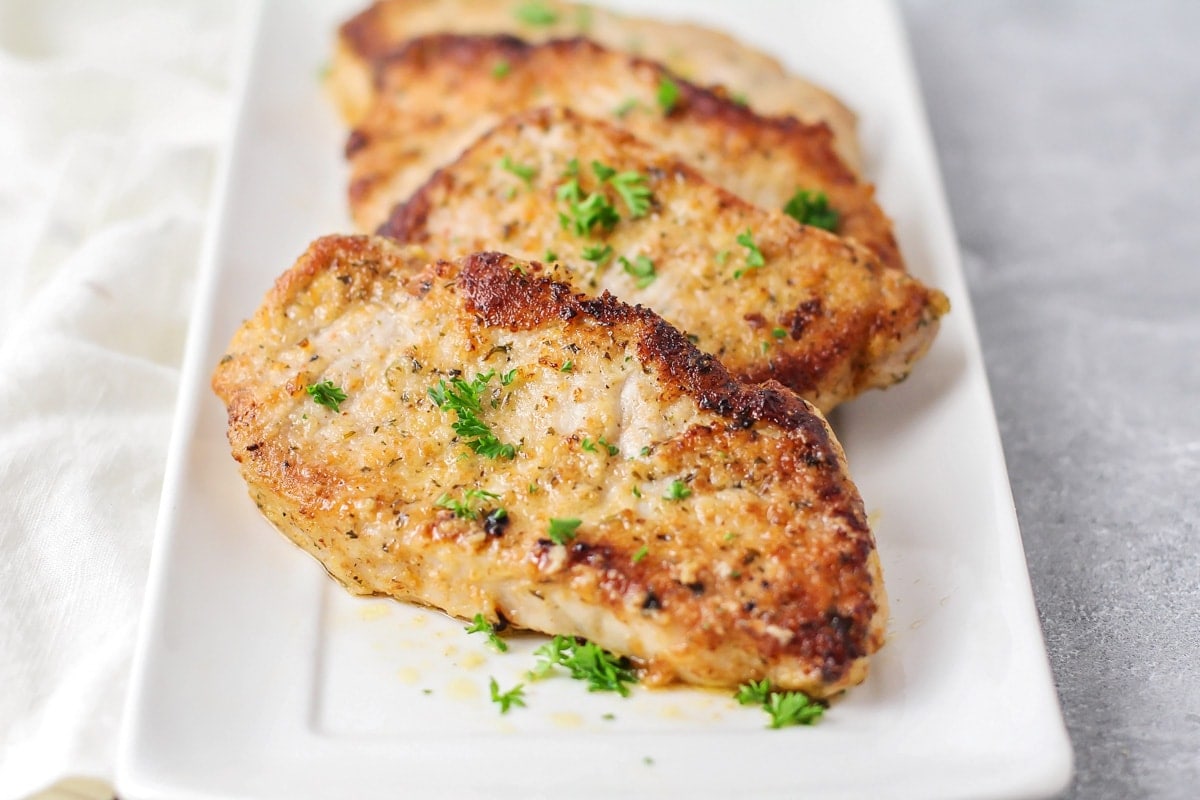 Fry up the most delicious Parmesan Crusted Pork Chops with less than 10 minutes of prep work!! They are perfectly juicy.
A great side for these flavorful pork chops is Baked Sweet Potato Cubes. They're on the menu as a side this week. They're both nutritious and delicious!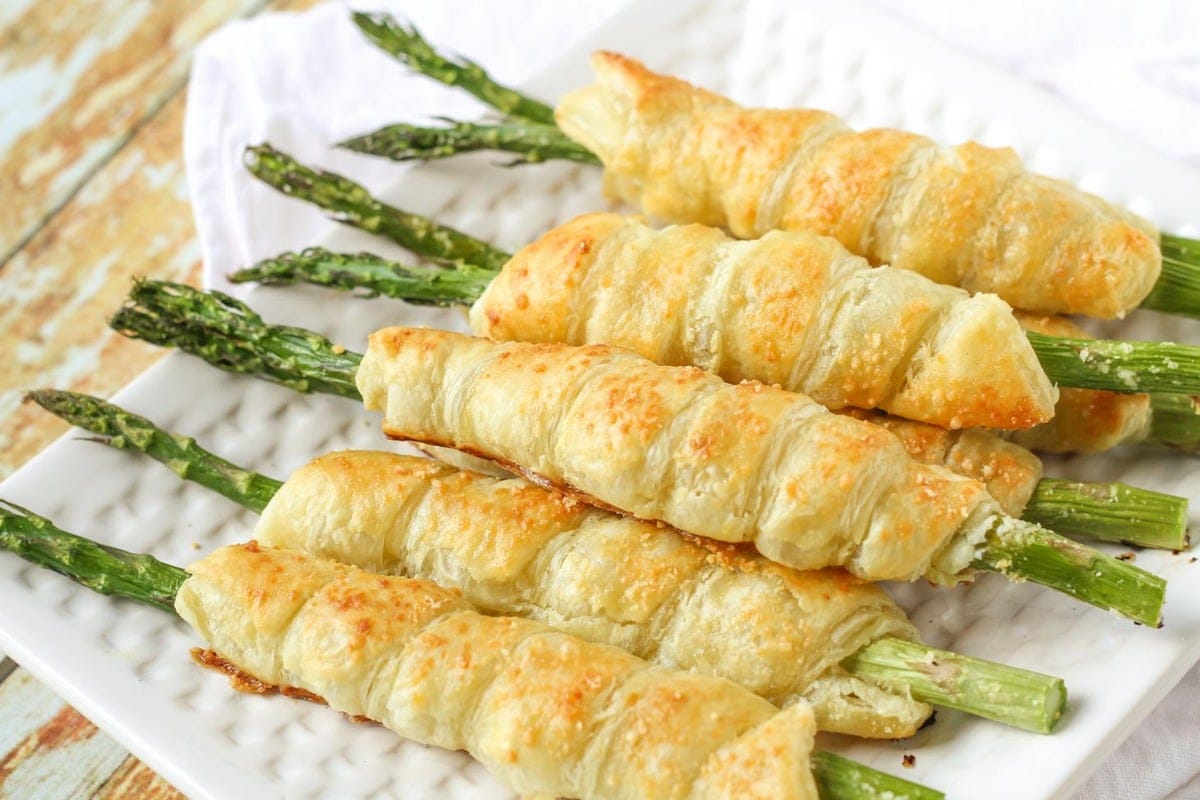 Our Top Two Choices
Puff Pastry Wrapped Asparagus Rolls are filled with cream cheese and topped with parmesan. So simple and delicious, it's the perfect side for any meal.
If you like asparagus, you've also got to try our Baked Parmesan Asparagus, Asparagus Salad, Grilled Asparagus and Bacon Wrapped Asparagus Skewers. If you don't like asparagus, trying these recipes might change your mind.
---
Baked Sweet Potato Cubes – these oven roasted sweet potatoes are easy to make, flavorful and have a tasty Parmesan cheese and spices coating making them our new favorite side dish.
We love sweet potatoes! Some other ways we like to eat them are Sweet Potato Hash, Baked Sweet Potato Fries, Mashed Sweet Potatoes and Hasselback Sweet Potatoes. They're all SOOOO GOOD!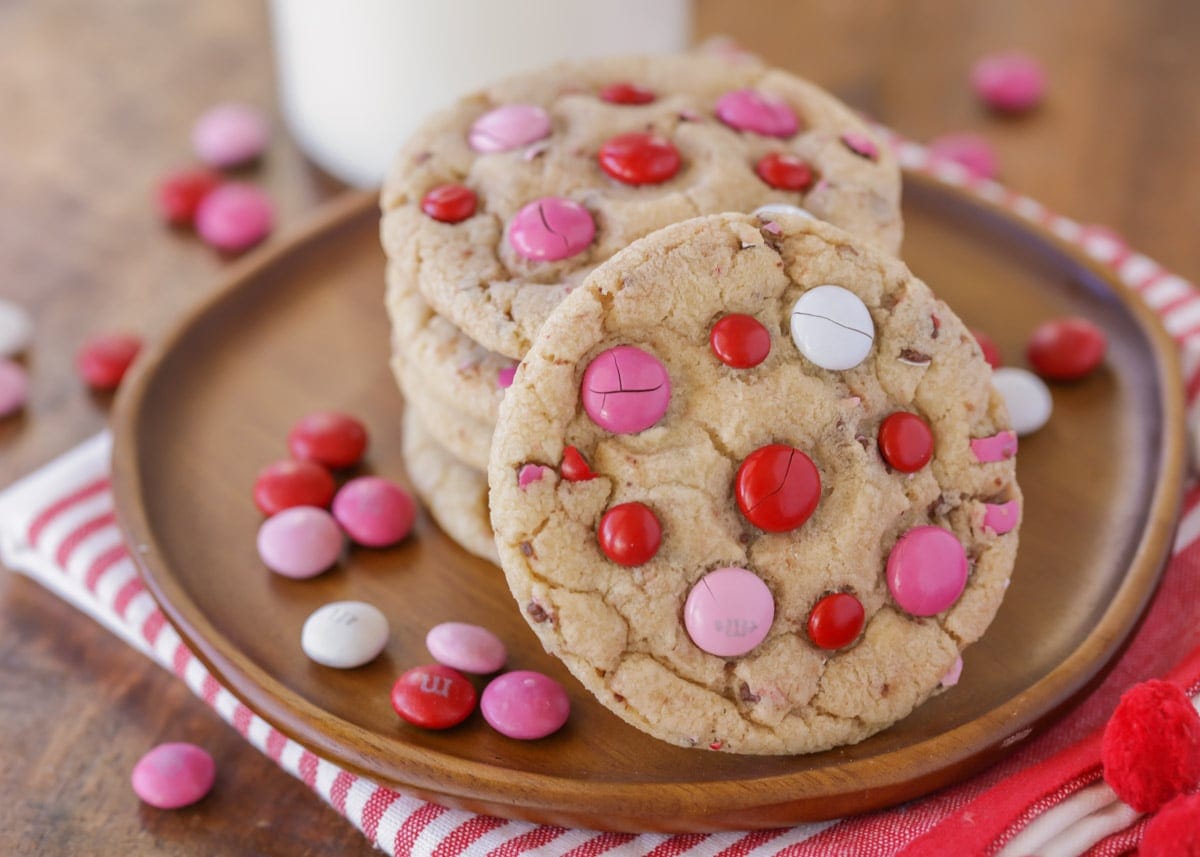 Valentine cookies are soft and chewy with chocolate pops of pink, red, and white M&M's. They are Valentine perfection!
For more VALENTINE DESSERTS, try:
---
Click the link below to download this week's FREE Meal Plan!
And remember – if you want to create your own menu, be sure to check out all our recipes and visit our recipe pages, including: Main Dish, Side Dishes, Desserts, Appetizers and Breakfast!
Click HEre to Download the pdf!