A collection of the most popular chicken breast recipes – from baked to sauteed – this collection will be perfect to save in case your family loves chicken for dinner as much as we do!
From easy chicken breast recipes to healthy or stuffed, this compilation will be your go-to list! From Baked Teriyaki Chicken to Chicken Parmesan, we have a delicious collection your whole family will love.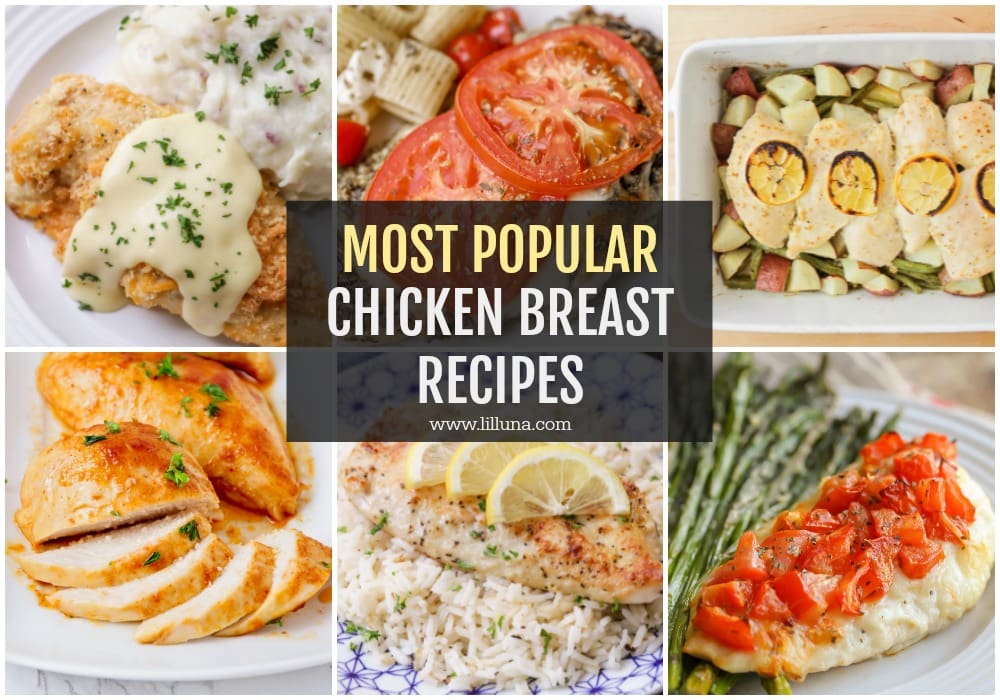 Winner Winner Chicken Dinner
I think it's safe to say that we have chicken for dinner more than any other meat. It's healthy and it's something my entire family will eat. It's also inexpensive (especially when bought on sale) and can be frozen and thawed whenever you're ready to prepare it.
Over the years, we've come to make so many chicken breast varieties, and today we wanted to compile and share our favorites in this post. From baked versions to healthy and easy varieties, these chicken breast recipes are delicious and great to make for dinner any night of the week.
Before we delve in to the recipes, we wanted to make sure you knew all the basics for baking and cooking with chicken breasts.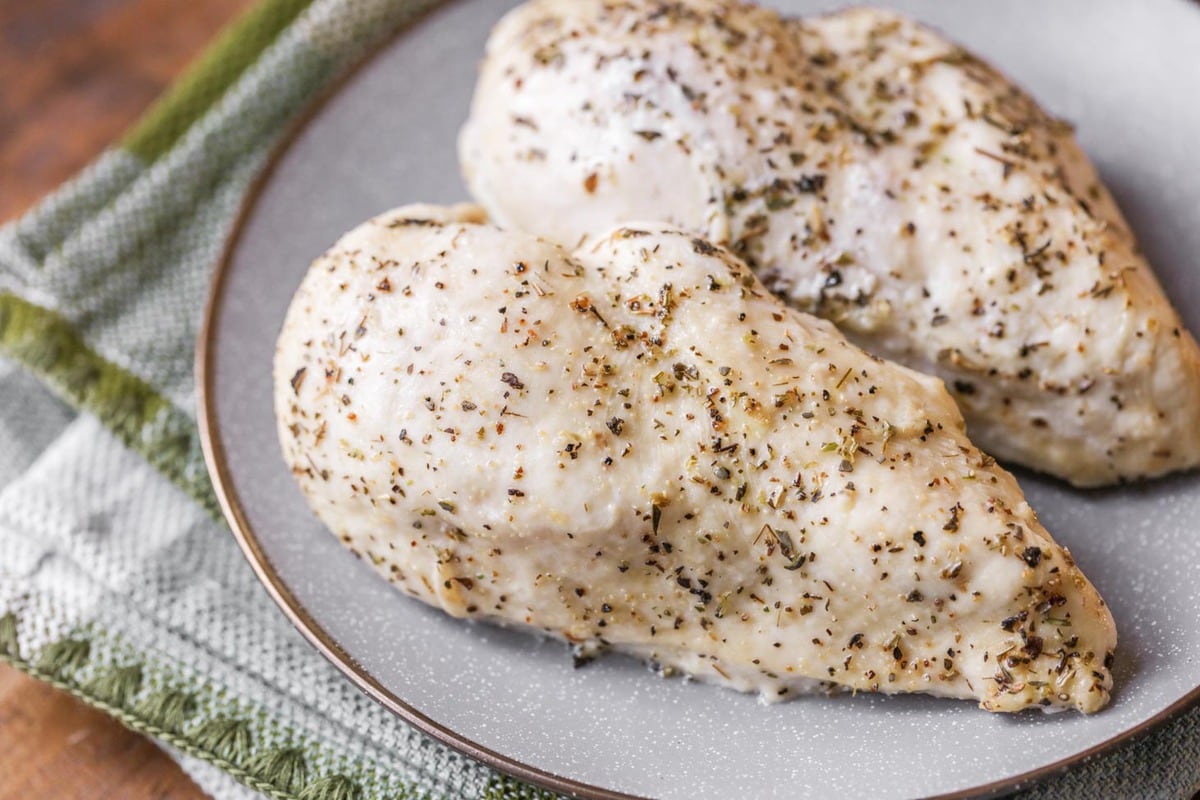 How long to Bake Chicken Breast + More
There are many questions you may be wondering when cooking your chicken breast, but the most common one is – how long to bake it? There are some factors that go into this including how thick the meat is, what temperature you're cooking on, etc.
So, here are some general TIMES and TEMPS that we use when baking chicken breast:
350 degrees: 30 – 35 minutes
375 degrees: About 30 minutes
400 degrees: 25 minutes
425 degrees: 20 – 25 minutes
Again – how thick your chicken is may mean adjusting cook times, but we recommend keeping that in mind. If there lots of ingredients on top of your chicken, it also may need a longer baking time so refer to each recipe for cook times.
Curious what SEASONINGS to use on your chicken? It depends on what you like most and what's already in a recipe, but for a chicken breast without all the cheese and toppings we like to add a little olive oil, garlic salt, pepper, italian seasoning and/or lemon pepper.
For sauces, we love our teriyaki sauce, bbq sauce, and homemade pesto.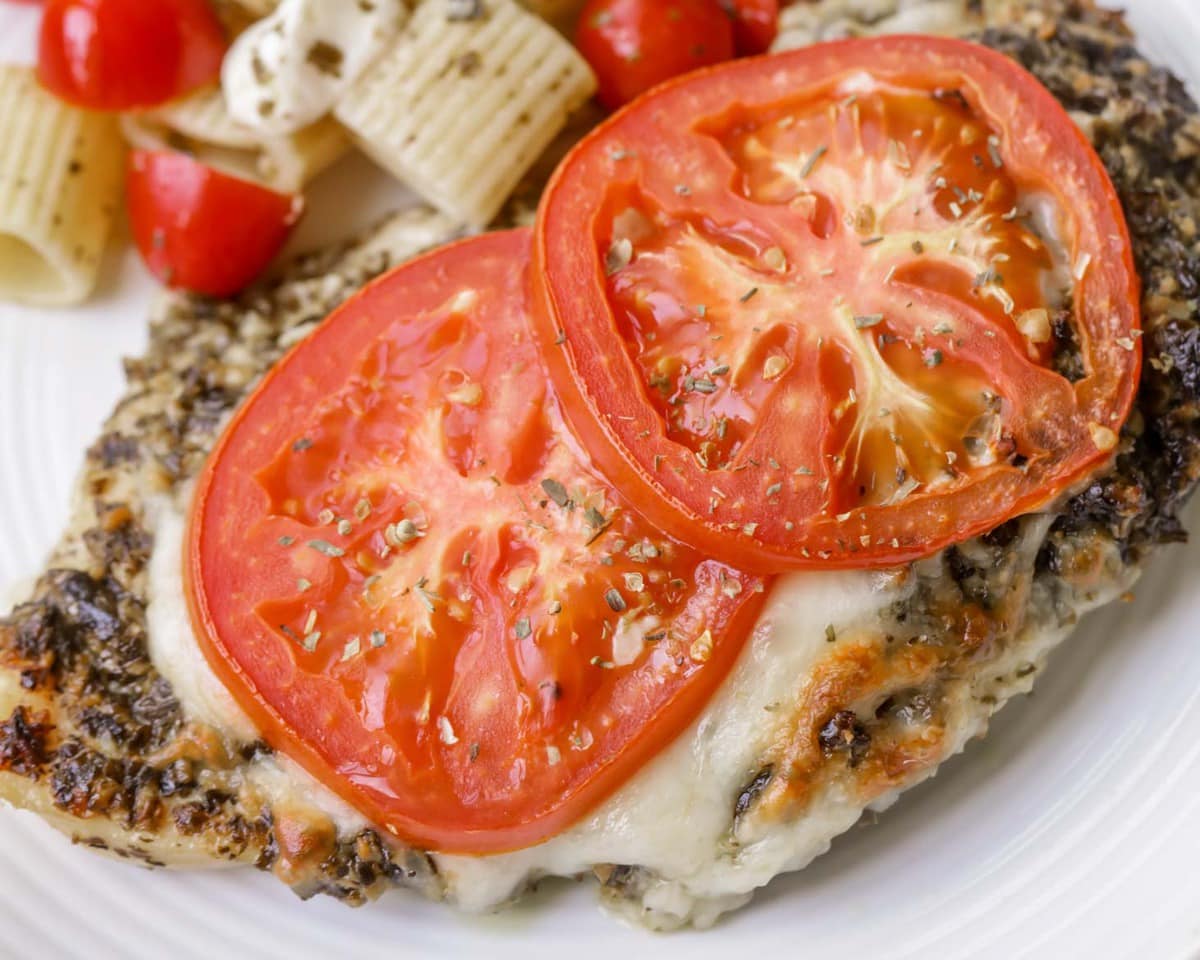 Easy Chicken Breast Recipes
Everyone loves a good chicken recipe for dinner, but what's even better is if it's BEYOND SIMPLE. Right? We wanted to share with you our favorite easy chicken breast recipes that take just minutes to prep and are great for weeknight dinners. Most are made in the oven and baked to perfection but you'll love just how easy they are.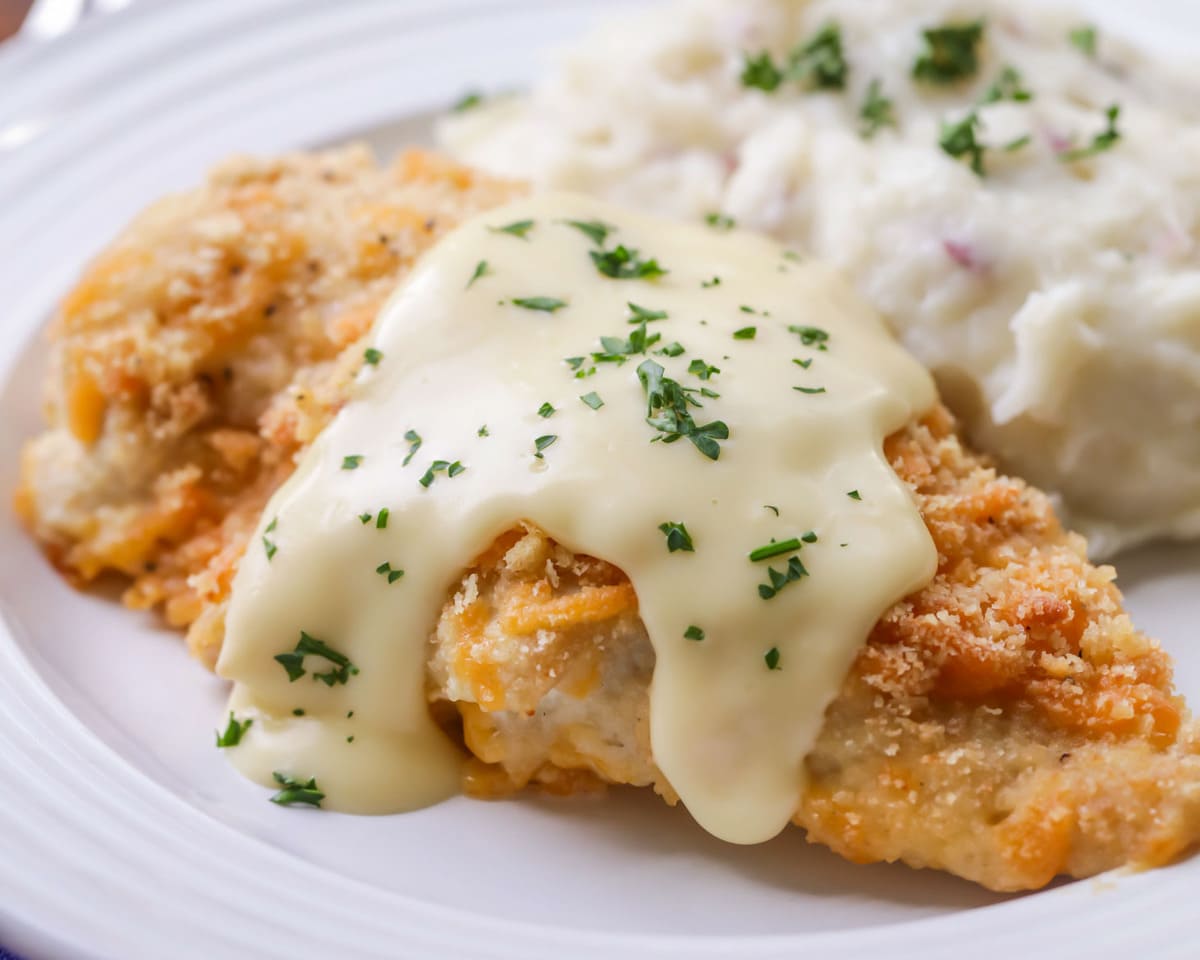 Baked Chicken Breast Recipes
We bake most of our chicken breast recipes, which is why we have so many. Not only are the recipes above baked in he oven, but so are the following recipes.
These baked chicken breast recipes are also simple, but have some homemade sauces or a few more ingredients that need to be added to make them delicious. Here are a list of our go-to chicken recipes to bake in the oven, that are especially great for company or for holidays.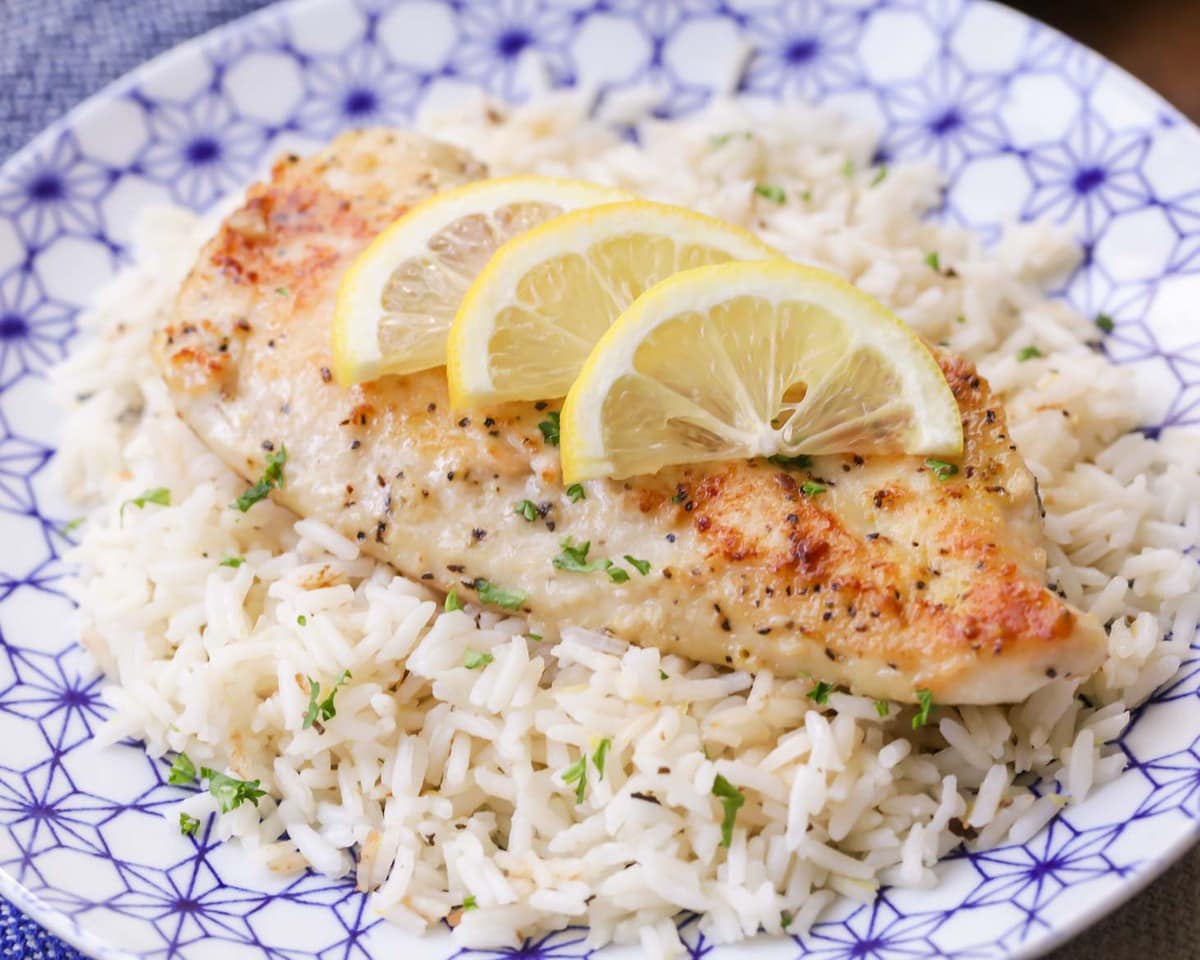 Healthy Chicken Breast Recipes
Whether it's sauteed, grilled or baked, it's nice to have some chicken breast recipes that are on the healthier side. You can always make things healthier by using less sauce or cheese, but the following recipes are simple, light and still delicious. We love making these recipes through out the week and especially when we are being more health conscious.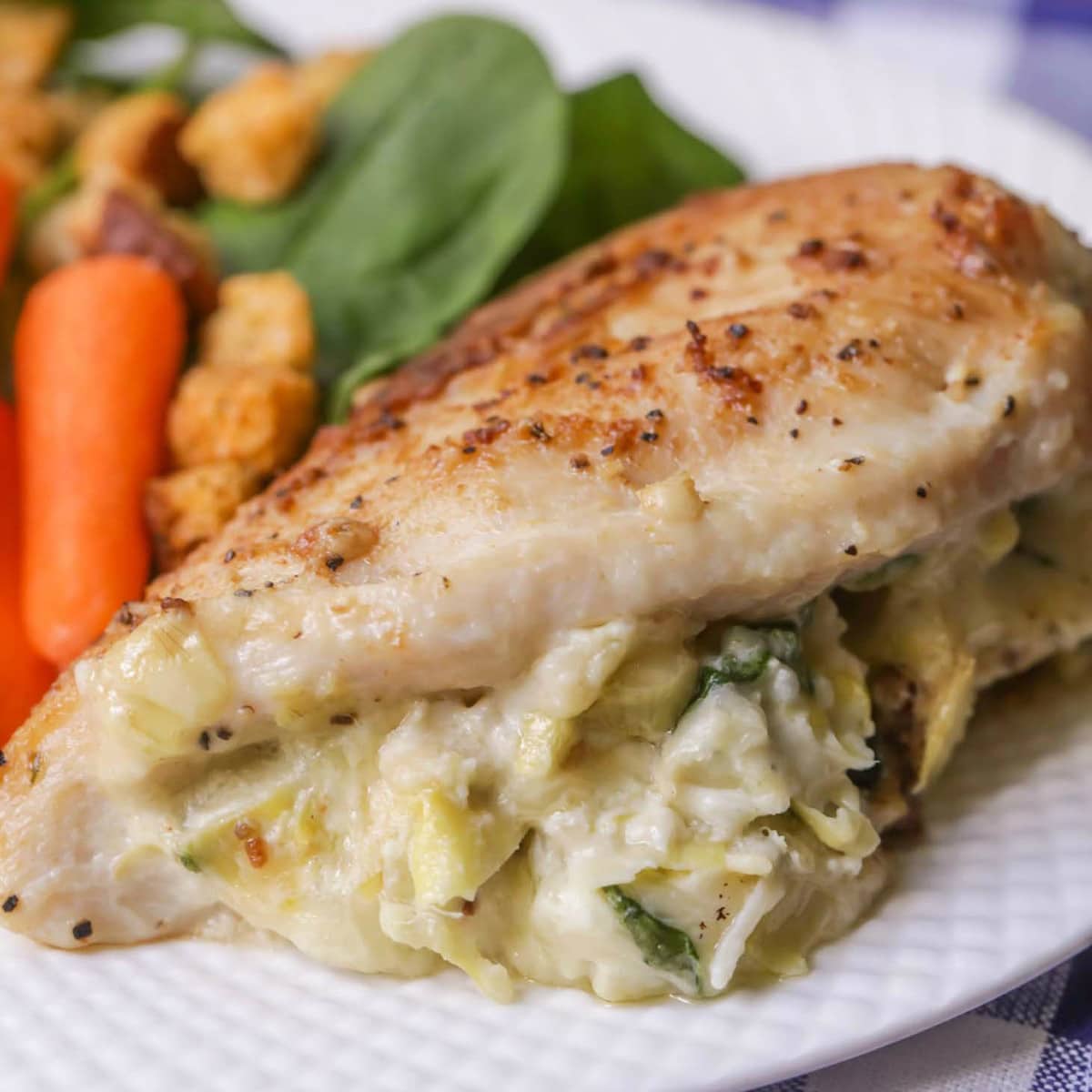 Stuffed Chicken Breast Recipes
You can never go wrong with making dinner with chicken breasts. We tend to get the trimmed pieces that are more thin because they're great to work with. If you have a favorite chicken breast recipe, be sure to leave a comment and let us know so we can add it to the list. ENJOY!