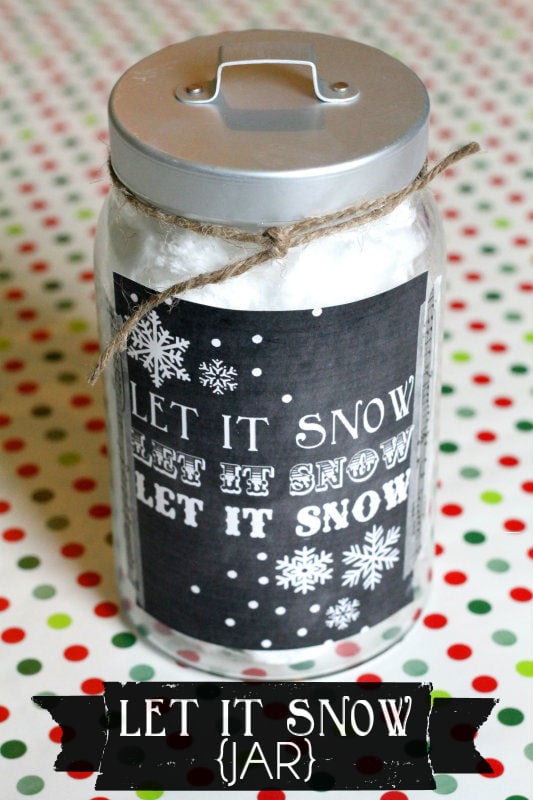 A few weeks ago I was at Walmart with the kiddos. We were browsing the Christmas section when I came across a big tub of White Cotton Candy. Not only did I notice it because I LOVE cotton candy, but because it looked so much like snow. Then, I was reminded that it doesn't really snow here in Arizona and it made me a little sad (that is until I realized how grateful I was I didn't have to drive in the snow). I decided to buy some because I knew it would be easily devoured at the house. Because it looked so much like snow I thought it would be so cute in a jar and given out as friend and neighbor gifts.
I made a cute Let it Snow print and jar with it. The print can be printed and put in a frame or used as a tag or can be re-sized to fit on a jar like I did. It turned out cute, but I must admit… it never made its way to a friends house. My kids found it in the craft room and got into it, lol. I kinda didn't mind because it meant I could have some too. Ha!
Here is what it looked like before the kids ate all the cotton candy…
Cute, right?
Here is how you can make it too:
SUPPLIES:
– Jar
– White Cotton Candy
– Ribbon/Twine/Jute
– Let it Snow Print
DIRECTIONS: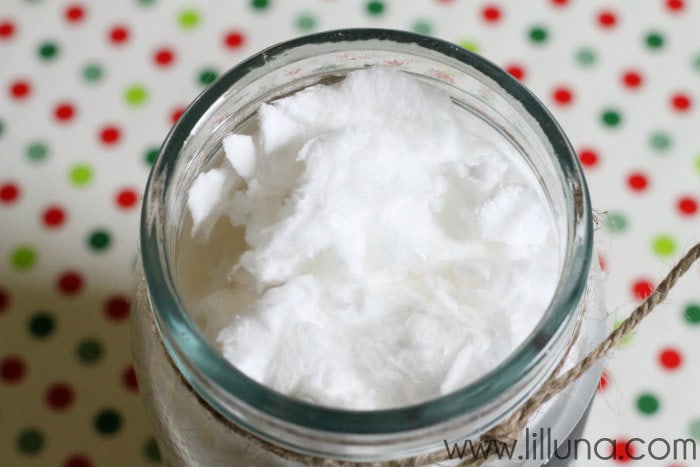 1. Fill your jar with your cotton candy.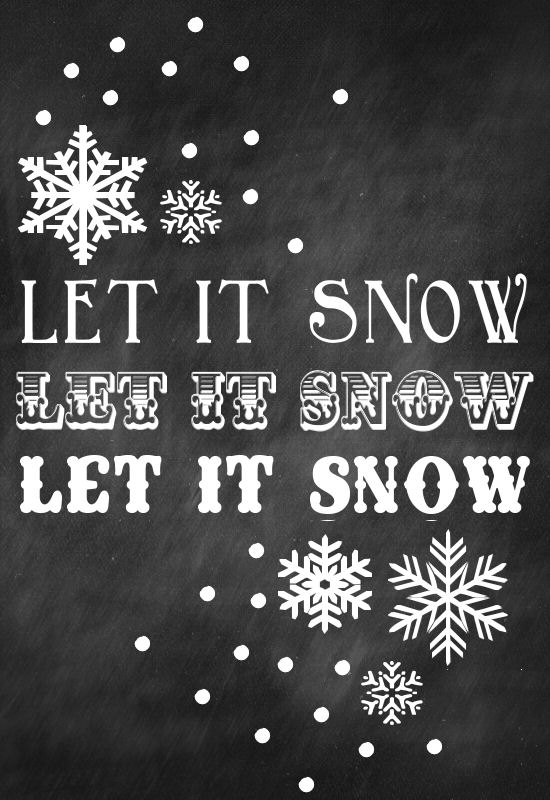 2. Save your print by clicking on he image above and then right-clicking and saving. Open in a program like Word, re-size and print.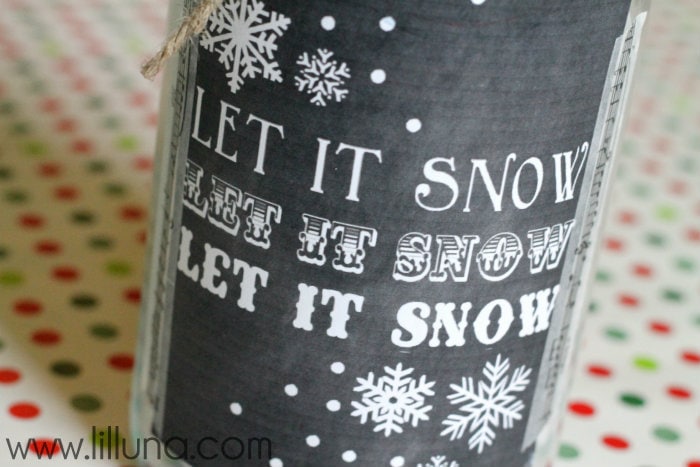 3. Add your print to your jar. I just added mine with some washi tape but it can also be glued.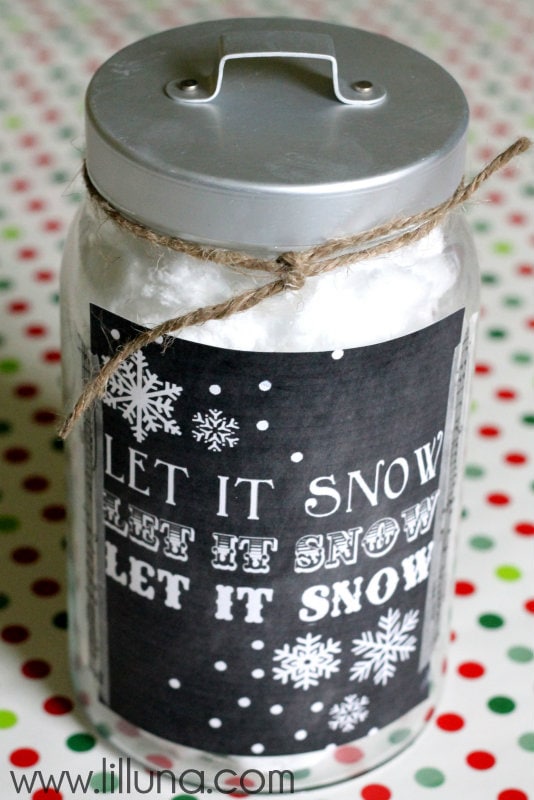 Now you have a cute neighbor or friend gift.
What I loved about this was how perfect it would be for friends here in AZ since we rarely get to see real snow. I also plan on using this print to put in a frame too!
For more easy gift ideas be sure to check out: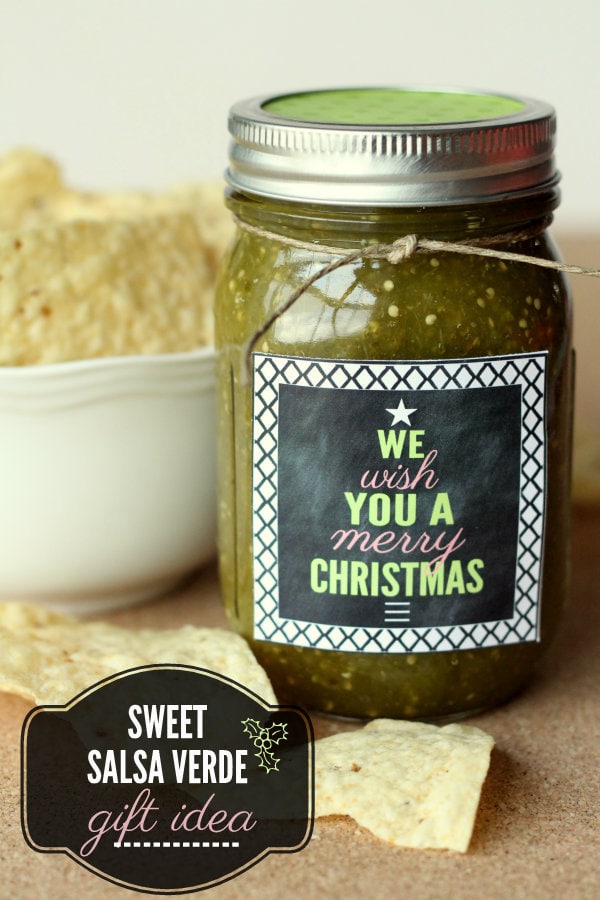 Sweet Salsa Verde Recipe+Gift Idea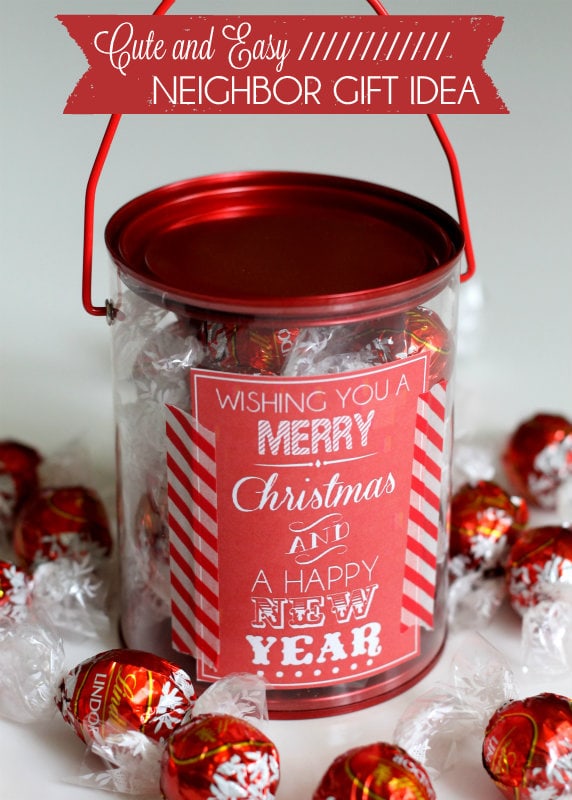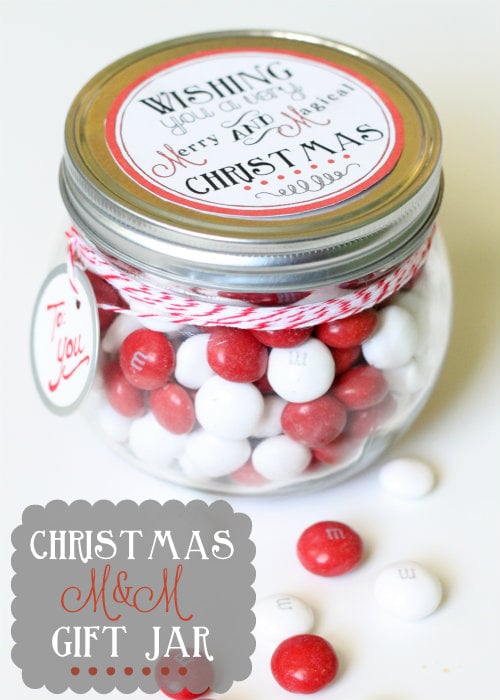 For all Gift ideas go Here.
For all Christmas ideas go HERE.
And get weekly emails with monthly freebies by signing up for the Lil' Luna newsletter. 🙂
For even more great ideas follow me on Facebook – Pinterest – Instagram – Twitter – Periscope – Snapchat.
Don't miss a thing – Sign up for the Lil' Luna Newsletter today!
ENJOY!