This collection of Memorial Day Desserts features all of our favorite patriotic, make ahead, and cold desserts to take to holiday BBQ's and potlucks!
More Collections: Memorial Day Recipes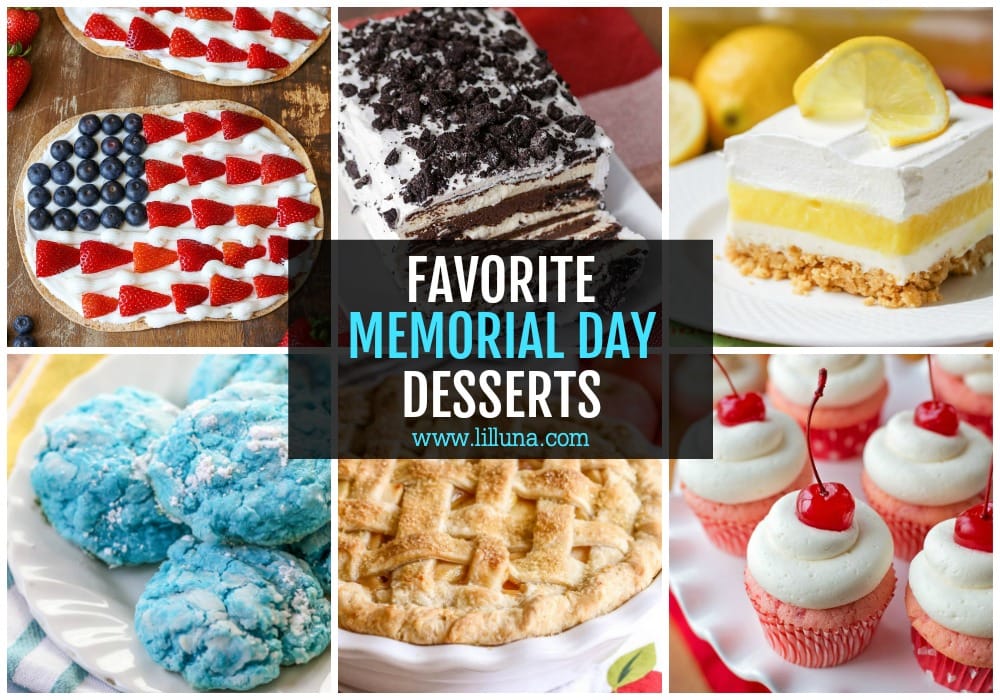 Favorite Desserts for Memorial Day
I've mentioned before that we always have some kind of Memorial Day BBQ, since everyone has the holiday off, the weather is warm, and it's the perfect time to get outside and grill! It's the perfect kick off to summer.
We usually assign everyone to bring a type of dish, and I personally love being in charge of desserts! There are SO many options for Memorial Day Desserts, and I've included all different kinds in this post.
You can always whip up something patriotic and decorate it in red white and blue, make some kind of traditional dessert like pie or cake, or since the weather is warm it's also a great opportunity to do a cold or frozen dessert! This collection includes all of these types of recipes.
Before we get into the recipes, here are some tips for preparing and serving your Memorial Day Desserts.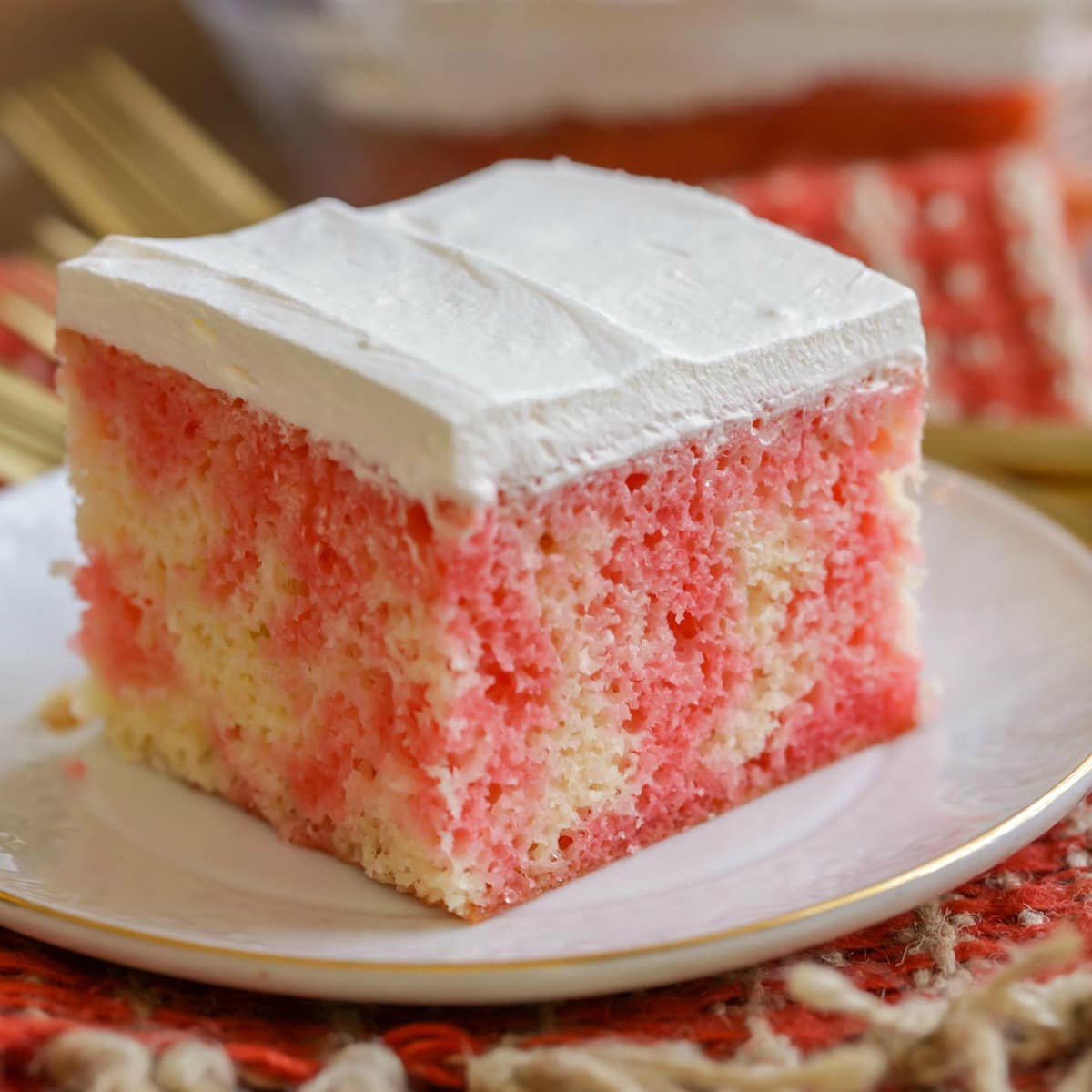 Tips for Memorial Day Desserts
How many desserts do I need? Plan to have at least 2 dessert choices for every 10 guests. Once you start adding dessert choices you will only need to make sure there's enough for people to have two dessert servings and not a piece of each dessert. 
Keeping desserts cold: Many desserts can be left out for a couple of hours or longer and still be ok to eat. Cold desserts need to be kept, well, cold or you'll end up with a gooey mess. If you can, keep the food in the refrigerator or a cooler until you're ready to serve them. One way to keep a dessert cool while it's out on the serving table is to fill a tray/bowl with ice and place the dessert right on top. 
Festive Colors: Red, White and Blue is often used for Memorial day and can be found in many of these memorial day desserts.  Using red white and blue platters, bowls and trays really help tie the desserts together. 
patriotic Desserts
We love to add a few treats that are patriotic and have RED, WHITE and BLUE. Kids love them, and they are usually simple. Lot involve fruit too which is great to enjoy in the summer!
Make Ahead Desserts
We have so many go-to treats that we love to enjoy in the summer time!
We have rounded up some of our classics that can also be made ahead of time too. Make the morning of or the night before to make cooking a breeze the day of. 😉
Cold Desserts
If looking for even more kinds of treats, check out some other categories like: