Hello Lil' Luna readers! It's me, Natalie, from Life Made Simple. Can you believe that Christmas is almost here?! I can! It's really starting to feel like winter here in Utah! Snow is falling and I've been curled up with our little one by the fireplace all day long. Stephen and I have been sipping lots of hot cocoa and I've been making soup on a daily basis! One of my favorite things about Christmas time is all of  baking I get to do! Growing up my mom and us kids would always make plates of cookies to deliver to friends and family. It's a memory I'll cherish forever. I loved spending time in the kitchen and learning my mom's best recipes- especially the ones involving peppermint. Because like every other person in my family, I'm a lover of all things mint. It's slowly growing on the hubby, but ever since I made these loaded chocolate peppermint s'mores bars, he's suddenly a fan. I think it has something to do with all of the chocolate & marshmallows that are involved!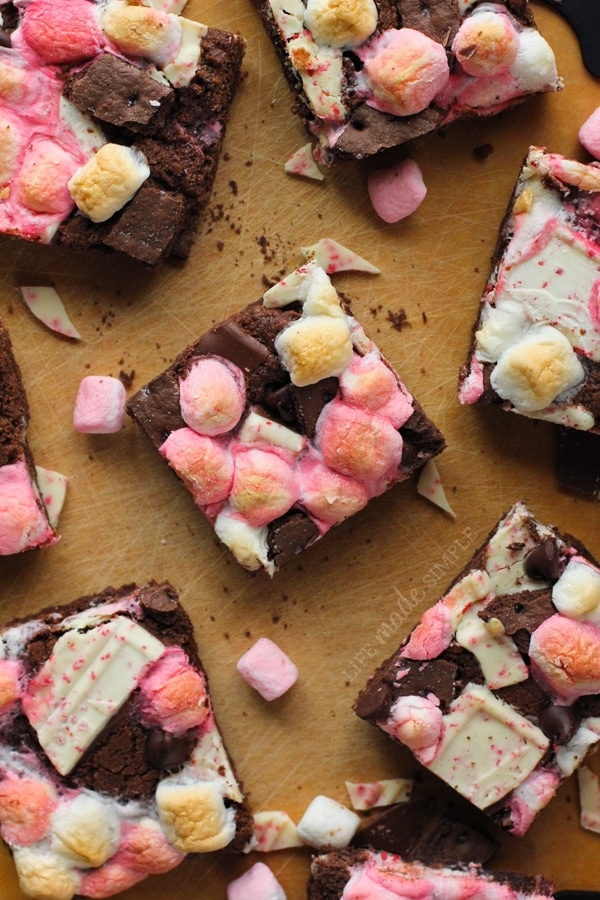 These are a festive version of one of my favorite s'mores bars. You start out by creating a "base" layer of chocolate graham crackers, then spread chocolate cookie dough over them and top it off with peppermint marshmallows, regular marshmallows, chocolate graham cracker chunks, chocolate chips and big ole pieces of peppermint bark. When these come out of the oven they're absolutely to die for! Rich, gooey, melty, crunchy, and of course, pepperminty! I hope you'll give this recipe a try and that you'll enjoy them as much as we did!
MY OTHER RECIPES
Chocolate Peppermint S'mores Bars
Ingredients
1 c. all-purpose flour
¼ c. natural unsweetened cocoa powder
½ c. sugar
¼ c. brown sugar
⅔ c. semi-sweet chocolate chips, melted
8 tbsp. (1 stick) butter, room temperature
1 egg + 1 egg yolk
½ tsp. baking soda
¼ tsp. salt
¼ tsp. vanilla extract
¼ tsp. peppermint extract
1 sleeve chocolate graham crackers, more if needed
1 c. miniature peppermint marshmallows
½ c. regular miniature marshmallows
½ c. semisweet chocolate chips
1 Ghirardelli peppermint bark baking bar*, chopped
DIRECTIONS:
1. Preheat oven to 350 degrees. Line a 9×13 or a quarter baking sheet with parchment paper. Use the chocolate graham crackers to cover the parchment, set aside.
2. In the bowl of a stand mixer, beat together butter, sugars, vanilla and peppermint for 2-3 minutes. Add melted chocolate chips, mix until combined. Add egg, then egg yolk, mixing just until combined.
3. In a medium size mixing bowl, whisk together flour, cocoa powder, baking soda, and salt. With mixing speed on low, add dry ingredients. When no flour pockets remain, turn off and remove bowl from stand. Carefully spread cookie dough over the graham crackers, in an even layer.
4. Place in oven and bake for 6 minutes, remove and gently press in remaining graham crackers (broken into pieces), marshmallows, chocolate chips, and baking bar pieces. Place in oven and bake for an additional 10 minutes or until the marshmallows become light golden in color. Remove and allow to cool in pan for 25-30 minutes before removing and cutting into bars.
*NOTE: If you can't find a Ghirardelli peppermint bark baking bar, you can use peppermint bark instead.
Yield: Approximately 18 bars (but depends on how big or small you cut them)
Thanks again Kristyn for having me!
You can find more recipes & craft ideas here:
Life Made Simple | Facebook | Pinterest | Twitter
—————————————
Thanks for being here Natalie!! These look so delicious!
Be sure to go to Life Made Simple for more fun projects from Natalie, and
for more information about her please go HERE.
For more delicious s'mores recipes check these out: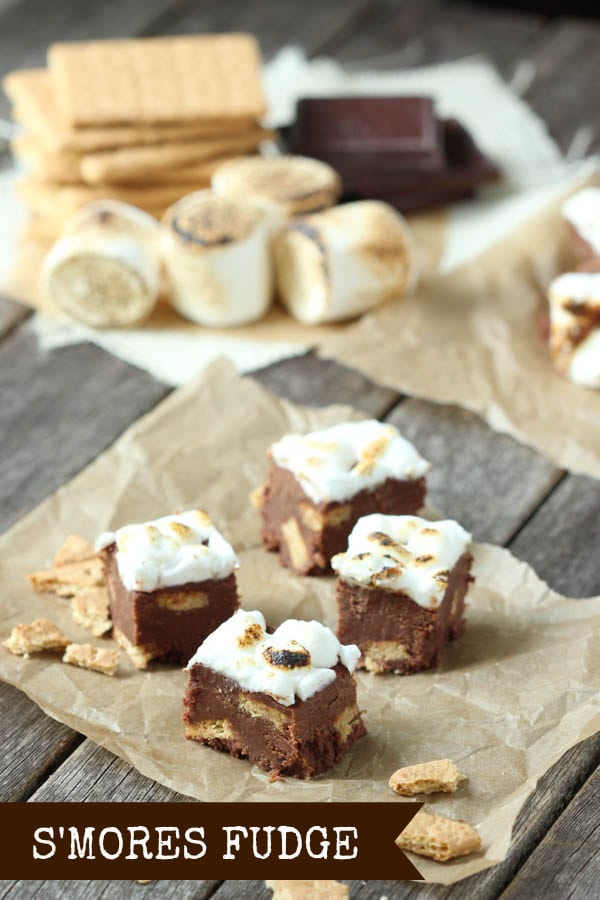 Cookies N Creme S'mores Blondies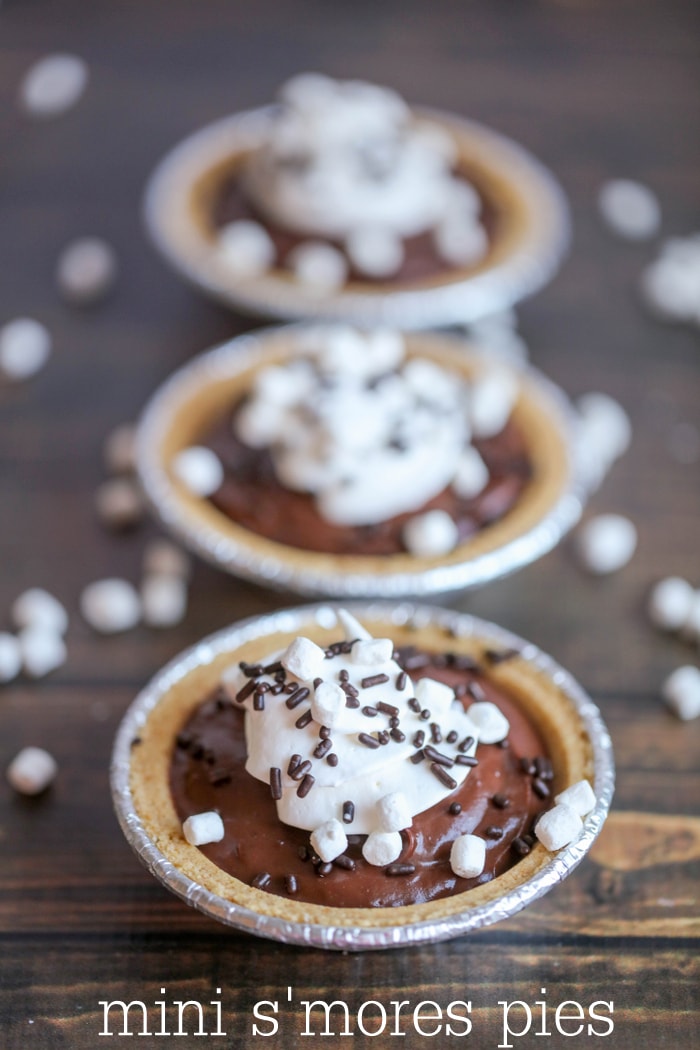 For all Dessert recipes go HERE.
For all Recipes go HERE.
And get weekly emails with monthly freebies by signing up for the Lil' Luna newsletter. 🙂
For even more great ideas follow me on Facebook – Pinterest – Instagram – Twitter – Periscope.
ENJOY!!