Winter dinner ideas are hearty, comforting, and warm the soul. With the chill outside, it's nice to come in to something toasty.
More Collections: Winter Drinks, Winter Soups, Winter Salad Recipes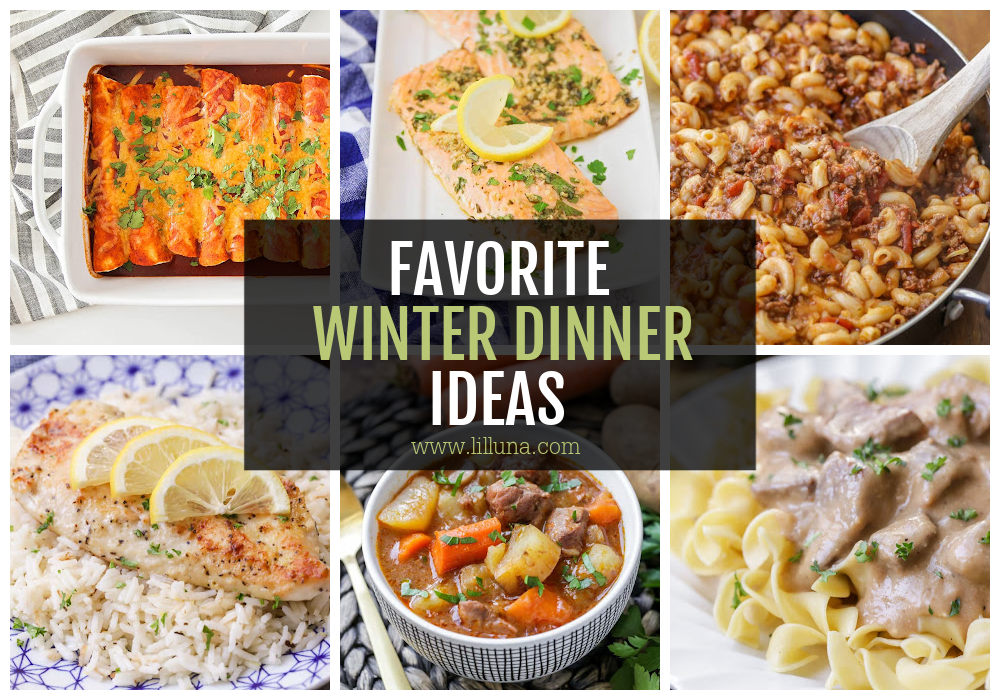 The Best winter dinner ideas
With shorter daylight hours, it can make the evenings feel like there is even less time to get a nutritious hot meal on the table. My biggest tip is to plan a weekly menu and purchase all the needed ingredients. Even if you need to rearrange what meal is served when, you know you have everything you need for those busy weeknights.
Winter meals can still be healthy (to keep you on track) and don't always need to take up a lot of time. With this round up, I have plenty for you to choose from that will fit you and your family's needs!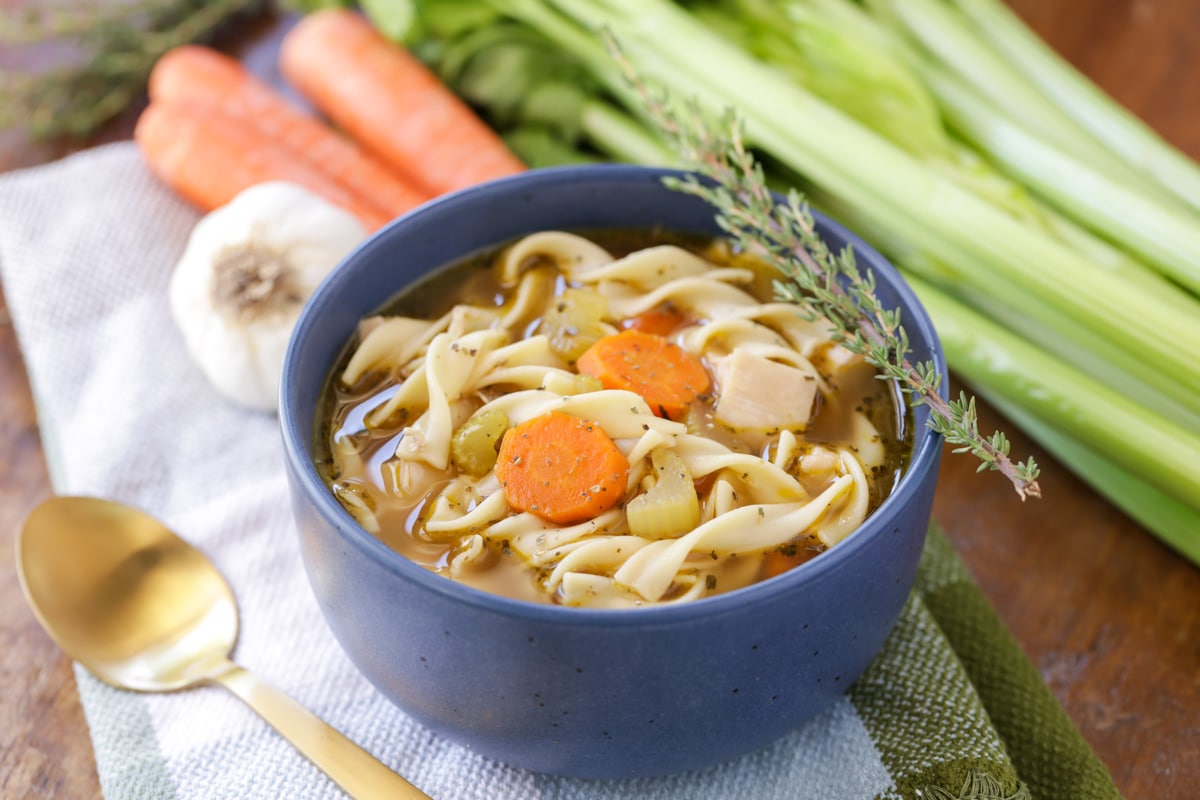 What to eat for dinner in the winter?
I look forward to winter because I get to use all of the warm recipes that I forgo in the hot summer Arizona months.
Soup is my favorite winter dish. Whether it has a broth base or a creamy sauce, there is just something about a bowl of delicious soup that warms up the body and soul on a chilly winter eve. I also like to serve hot hearty casseroles and warm pasta full of protein and vegetables.
In the summer I use my crock pot or instant pot so the oven doesn't heat up the house. In the winter I love the crock pot because the aroma fills my home with the promise of the family sitting down together to enjoy a warm delicious weeknight dinner.
Some other Winter cooking methods include:
Braising: During a long cooking process Braising tenderizes pieces of meat (Bonus: less expensive pieces work best). After browning/Sauteeing the ingredients you place them, along with any other ingredients, in a Dutch oven or other heavy pot and allow it to slowly cook in the oven.
Simmering on the stove top: This method is typically used for soups and stews, but can also include gravies like Stroganoff and sauces such as Spaghetti sauce. Unlike the crock pot where you can forget about it, you will need to be available to check in on the simmering food and give it a stir so the bottom doesn't get scorched.
Roasting: You can roast vegetables or meats. It's a great alternative to frying because it uses very little oil and creates a nice caramelization.
Many people will also brave the weather and fire up their grill or smoker, but you can also utilize a stove top grill: Typically made from cast iron, these stove top grills have ridges that help create the classic grilled marks. These grills can be used on top of any type of range.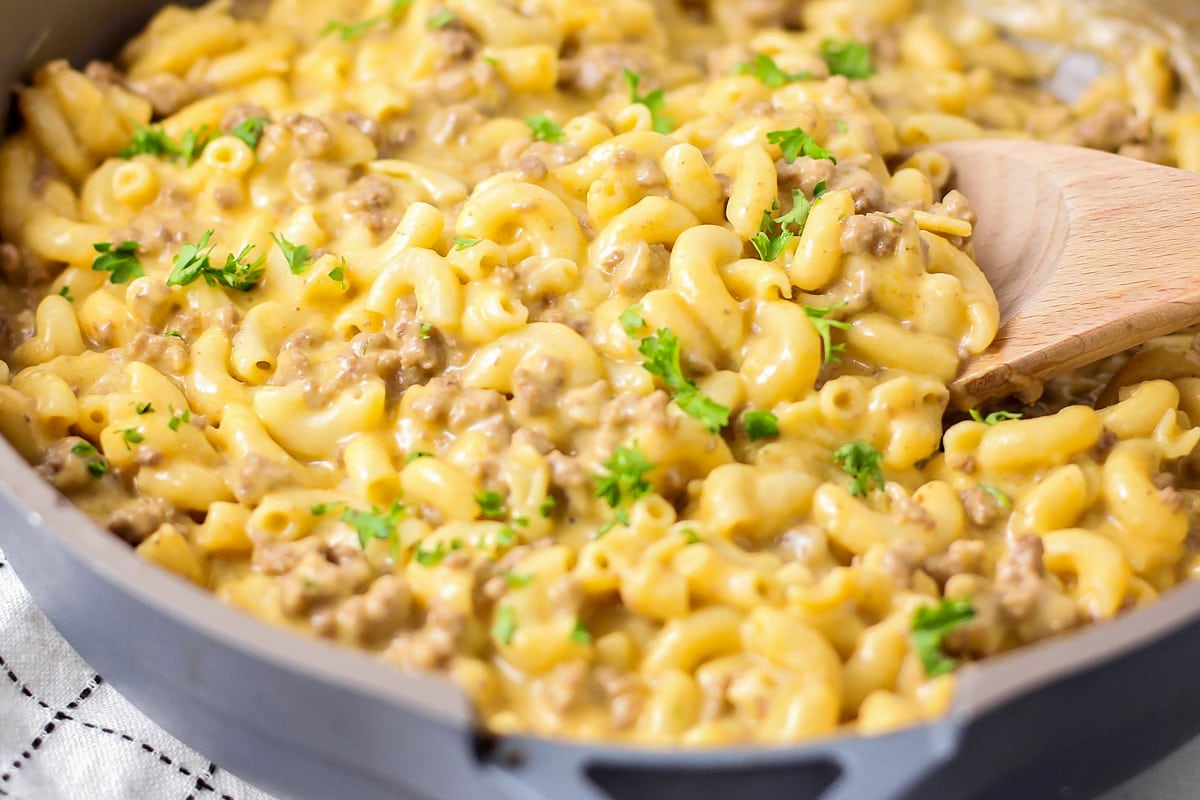 Using seasonal produce
What foods are popular and available in winter?
Many recipes have ingredients that can be adjusted easily without affecting the end result. Substituting or adding seasonal produce is not only cost effective, but they are fresh and really help the dish take on the "taste" of winter.
I'll also note that roasting vegetables before using them in a recipe really adds a delicious depth of flavor.
Some favorite Winter produce include, but aren't limited to:
Apples
Broccoli
Beets
Brussels sprouts
Butternut squash
Cabbage
Cauliflower
Celery
Fennel
Garlic
Ginger
Grapefruit
Leek
Lemon
Lime
Onions
Orange
Parsnip
Pears
Pumpkin
Potato
Spinach
Turnip
Proteins:
Meats are often served as a stand alone dish like Pot Roast or this Ritz Cracker Chicken or within a dish like in Mac n Cheese with Ham, Meatball Soup or Cheesy Chicken and Rice Bake.
Popular cuts of beef come from eight main areas of the cow- chuck, rib, loin, round, flank steak, short plate, brisket and shank. These main cuts are then used to create sub cuts like roasts, steaks, stew meat and ground beef.
Popular poultry include the breast, wing, thigh and drumstick. Some recipes call for the cuts to be boneless and skinless; others are best with the bone and skin on. You can also find recipes that cook the bird whole. Poultry can also be ground and used like you would ground beef.
Popular cuts of pork include short ribs, chops, roast, tenderloin, and shoulder. Bacon, sausage, and ham are also great choices of pork.
Meatless Protein:
There are many great sources of protein that are not meat that are easy to use in many of the same recipes. Some favorites include tofu, edamame, lentils beans, wild rice, quinoa, oats, nuts and seeds. Eggs, milk and cheese are also a source of protein and are often used in winter recipes.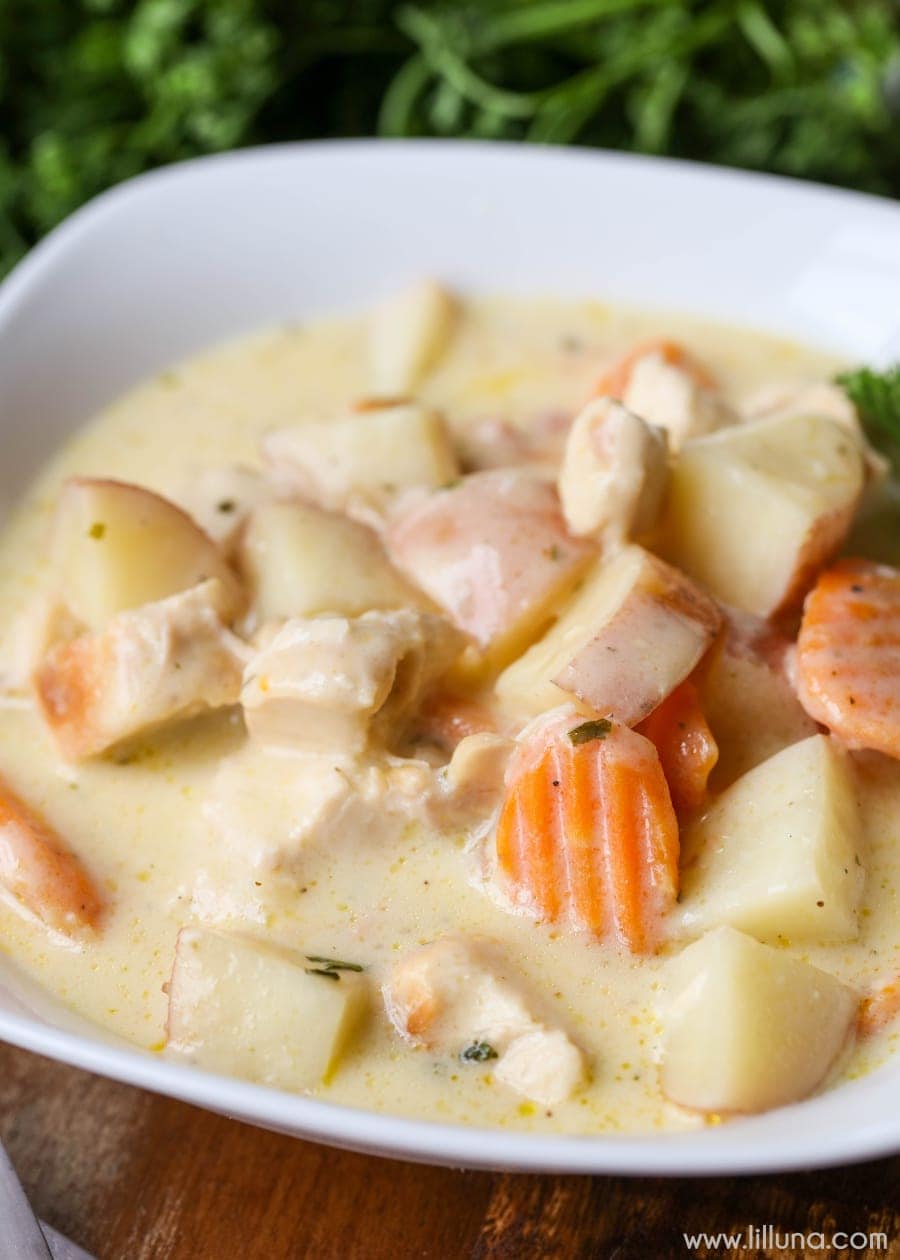 Our fav winter dinner recipes
Crock Pot Chicken Stew – A simple, convenient, and TASTY stew recipe made in the crock pot! Made with chicken, potatoes, carrots, cream of chicken soup, sour cream, ranch dressing mix and more, this Slow Cooker Chicken Stew recipe is BURSTING with flavor!!
Crock Pot Cashew Chicken – Crock Pot Cashew Chicken is an easy and delicious dinner that takes little time to prep and has a delicious sauce!
Cheeseburger Soup – Filled with hamburger meat, carrots, potatoes, Velveeta, delicious spices, and BACON, this Crockpot Cheeseburger Soup is the perfect recipe for a cold day!
Slow Cooker Turkey Chili – Homemade slow cooker turkey chili is hearty and packed with flavor. It is loaded with beans, ground or chopped turkey, and spices!
Crock Pot Baked Potato Soup – Creamy and delicious Crockpot Baked Potato Soup is so full of flavor and EASY too! This crockpot potato soup recipe is a real winner!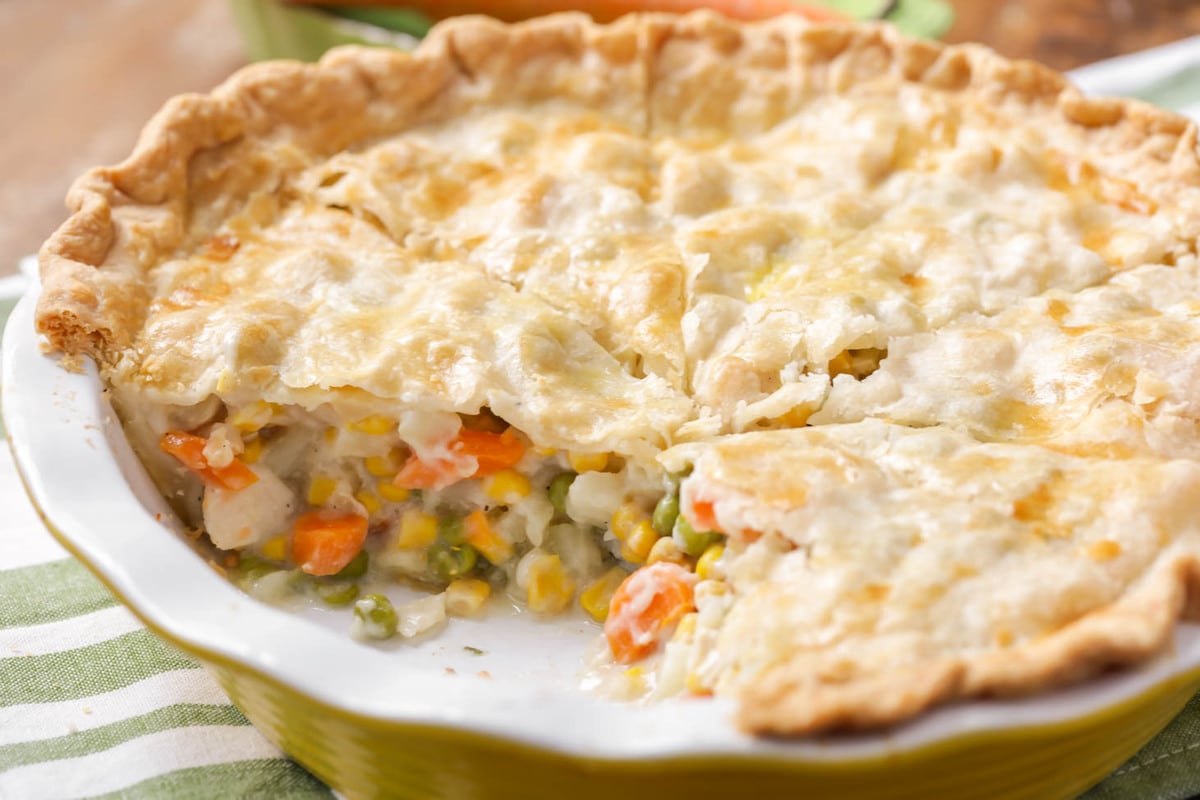 Chicken Pot Pie – This chicken pot pie is the definition of comfort food! It's warm, rich with flavor, full of veggies, and has the best flaky crust.
Beef Stroganoff -This Easy Beef Stroganoff recipe is simple and flavorful. Served with egg noodles, this creamy stroganoff made in the slow cooker is a classic Sunday dinner recipe and is perfect to enjoy any night of the week.
Chicken Noodle Casserole – Chicken noodle casserole for the dinner win! It's filled with chicken, noodles, broccoli, carrots, and more, and topped with a butter-y cracker crust making it a flavorful family favorite.
Chicken And Dumpling Casserole – This Chicken and Dumpling Casserole is comfort food made easy. Canned biscuits and cream of chicken soup help speed up this hearty casserole.
Homemade Lasagna – This BEST Homemade Lasagna is rich and cheesy and packed with meat. Create perfect layered lasagna with these easy-to-follow steps!
Broccoli Cheese Casserole – A creamy combination of broccoli and cheese, topped with a crunchy Ritz cracker topping! Even your pickiest eaters will love this Broccoli Cheese Casserole!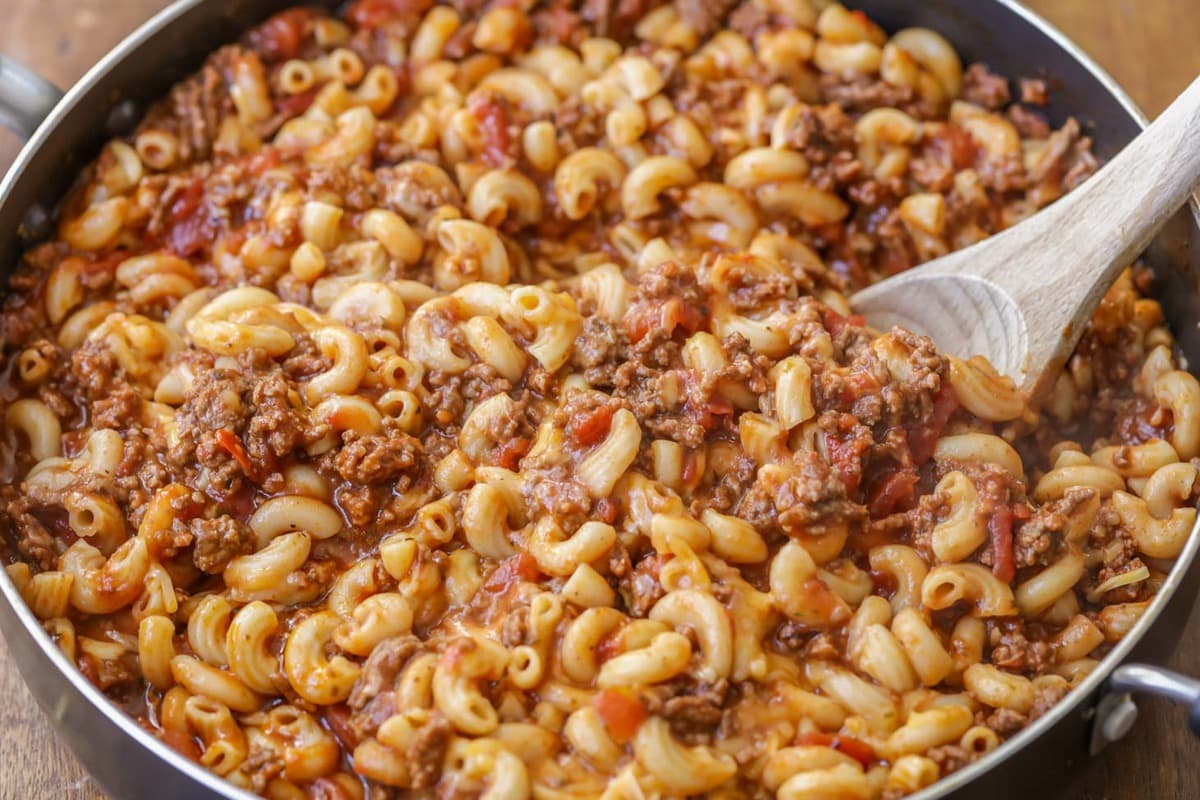 Cheesy Beef Goulash – When you need an easy dinner recipe that will please the whole family, try whipping up some old fashioned goulash! Everyone loves this hodgepodge of macaroni noodles, ground beef, tomatoes, cheese, and seasonings! This easy goulash recipe is the perfect go-to for any night of the week.
Tamale Pie – Tamale Pie is bursting with spice and hearty meat with a fabulous crust of tamale goodness and filled with beef, chiles, cheese and more. It is a delicious one pan meal and easy to make!
Chicken Stroganoff – This Homemade Chicken Stroganoff is perfect for dinner any night of the week. Its full of flavor and is made start to finish in under 40 minutes!
Spaghetti Casserole – Spaghetti casserole is the definition of comfort food! Hearty, delicious, and an easy way to make and eat spaghetti.
Easy Meatloaf – Tender flavorful meatloaf that the whole family will devour! This meatloaf recipe is super simple- making it perfect for all levels of cooks in the kitchen.
Steak And Potatoes – Steak and Potatoes basted in garlic butter is a rich and flavorful dinner perfect for a special occasion, but easy enough for any night!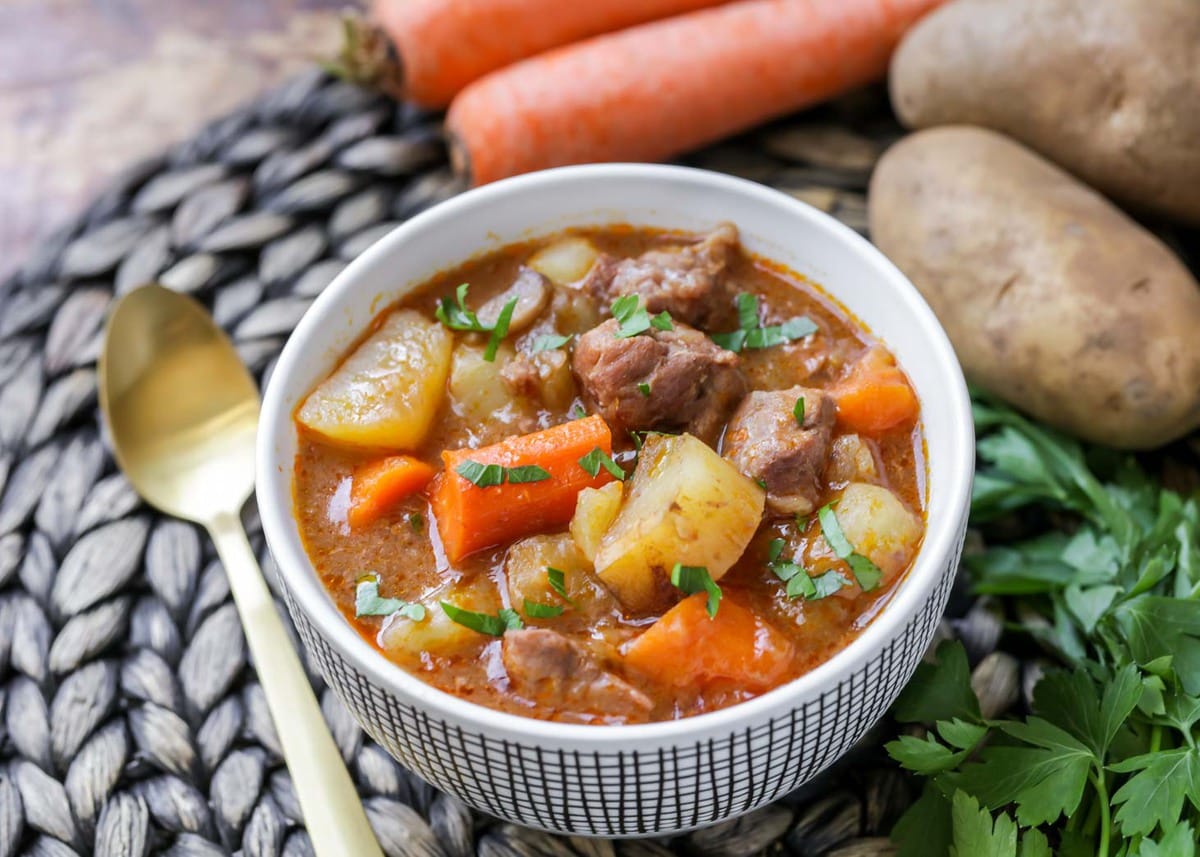 healthy winter dinner recipes
Slow Cooker Beef Stew – DELICIOUS Slow Cooker Beef Stew filled with chunks of beef, potatoes and carrots – a family favorite that is hearty, simple and great for fall.
Slow Cooker Pork Chops – These Simple and delicious Slow Cooker Pork Chops are sure to become a family favorite. They are so tender and juicy and are topped with an amazing gravy that we love to serve over the chops and mashed potatoes!
Pot Roast – This Crock Pot Roast Recipe is one of our favorite Sunday dinners. It takes only 3 minutes of prep time and then the slow cooker does the rest! The chuck roast ends up being SO tender and full of flavor from the brown gravy, Italian, and ranch dressing mix!
Crock Pot Spaghetti – We make this yummy crock pot spaghetti all the time! Buttery noodles topped with a flavorful meaty sauce—DELISH!
Slow Cooker Roast Chicken – Juicy and flavorful roasted chicken made in the slow cooker! So simple to make an entire chicken with the help of your crock pot.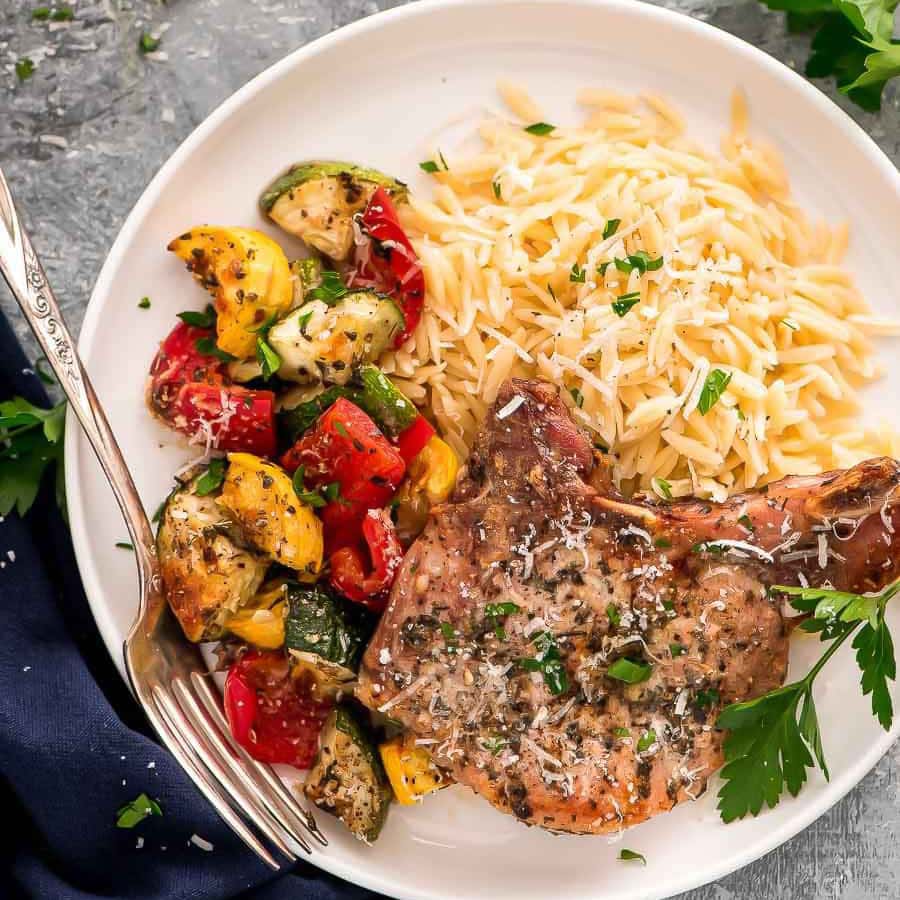 Italian Pork Chops – These Italian Pork Chops require just a few ingredients and are baked in the oven with loads of veggies. Have it ready and on the table in just 30 minutes!
Lemon Chicken With Veggies – Roasted Lemon Chicken with Veggies including green beans and red potatoes. One of the easiest and yummiest dinner recipes!
Garlic Prime Rib – Perfect prime rib, seasoned with garlic and cooked in the oven. A secret trick will give you the most tender and juicy meat you've ever made!
Lemon Pepper Chicken – Flavorful and tender Lemon Pepper Chicken is simple and requires just a few ingredients. Served on its own or over rice, this buttery chicken dish is perfect any night of the week for a simple, quick dinner idea.
Lemon Garlic Chicken – This Lemon Garlic Chicken is ready in 15 minutes or less! It's a great weeknight chicken dinner that is full of flavor and tastes great over rice!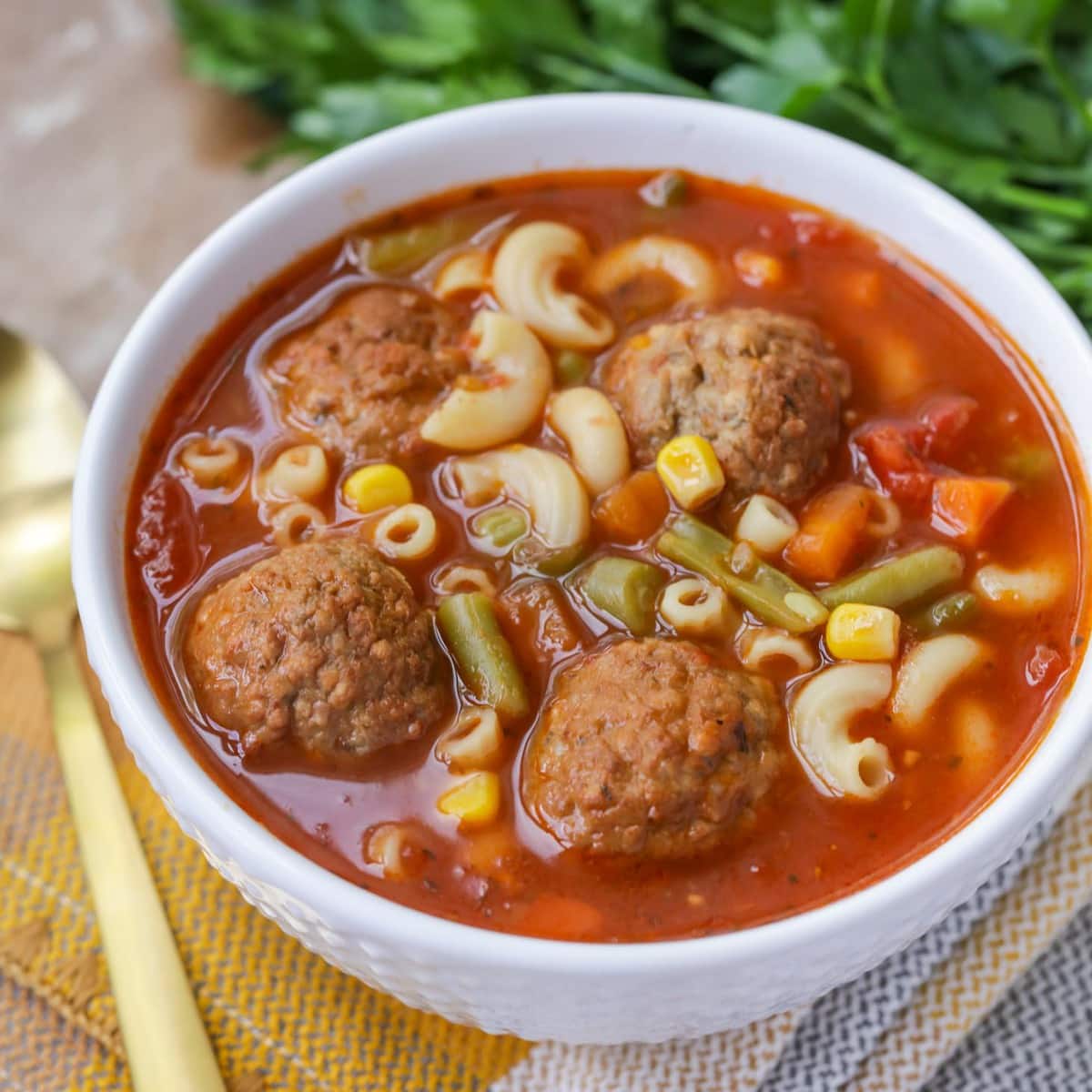 Meatball Soup – Veggie loaded Meatball soup is filling and delicious. Your entire family will love and devour this kid-friendly dish!
Homemade Chicken Noodle Soup – This recipe for Homemade Chicken Noodle soup is one of the easiest, tastiest recipes full of chicken breast chunks, celery, carrots, and home-style egg noodles.
Cabbage Soup – Cabbage Soup is an easy healthy soup loaded with fresh veggies. Warm up with a cup of this low calorie and low carb delicious soup!
Easy Baked Salmon – Bake a delicious and healthy pan of salmon for the whole family! Flavored with lemon, garlic, and parsley for a tasty dinner everyone will enjoy.
Easy Beef And Broccoli – DELICIOUS Beef and Broccoli recipe that everyone will love. This flavorful dish is perfect for your next dinner is easy to make too!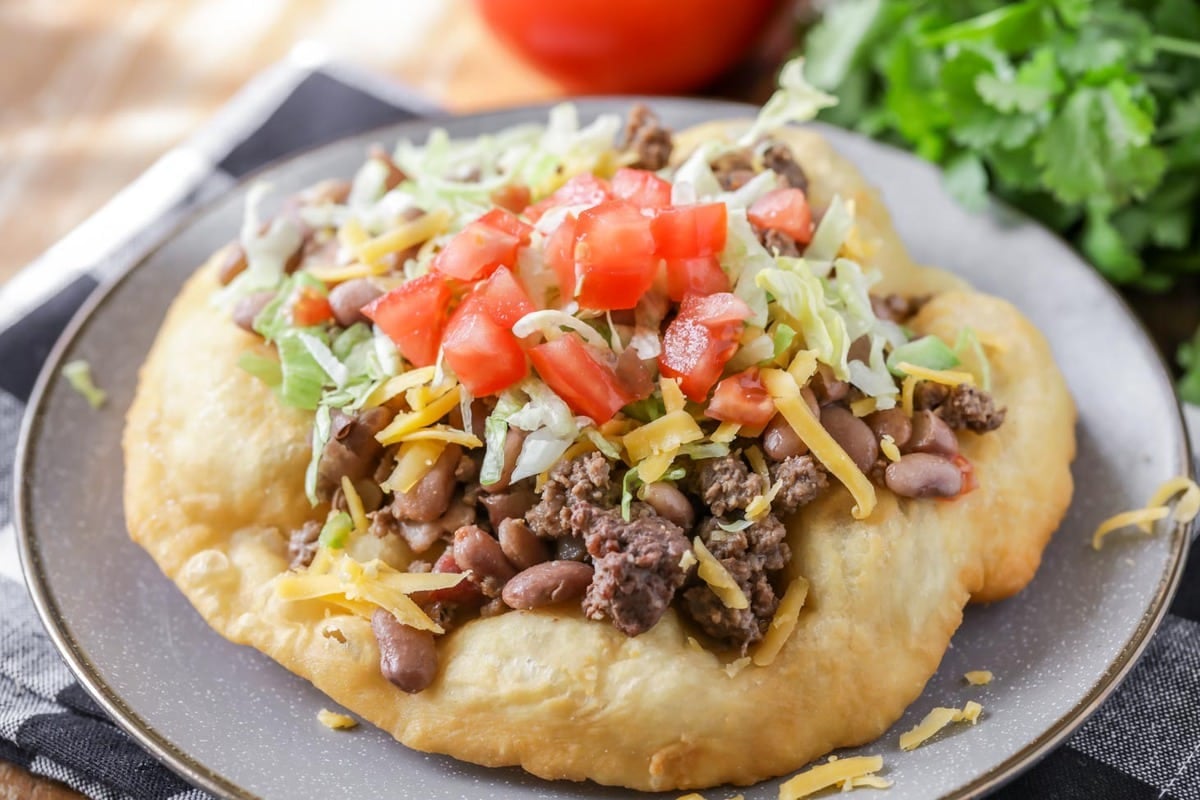 Quick WInter Dinner recipes
These tasty recipes make a perfectly delicious weeknight meal.
Indian Fry Bread – Delicious Homemade Fry Bread – aka "Navajo Tacos" or "Indian Bread" – one of the best recipes you'll ever try! Pillows of dough fried until it's a little crispy on the outside, but soft on the inside. Make it sweet or savory!
Buttermilk Fried Chicken – You can't go wrong with delicious fried chicken!! It's great for picnics, barbecues, holidays and more. Plus – it's easier to make than you think!!
Baked Chicken Chimichangas – Baked Chicken Chimichangas – stuffed with rice, chicken, cheese and more. Such a simple dinner recipe that everyone will love.
Homemade Hamburger Helper – Hamburger Helper is filling and hearty. A perfect dish for the family that comes together in under 30 minutes!
Beef Enchiladas – Shredded Beef Enchiladas Made with Just 6 ingredients! This easy dinner idea is a crowd pleaser and is filled with corn, beef, green chiles, cheese and covered in red sauce.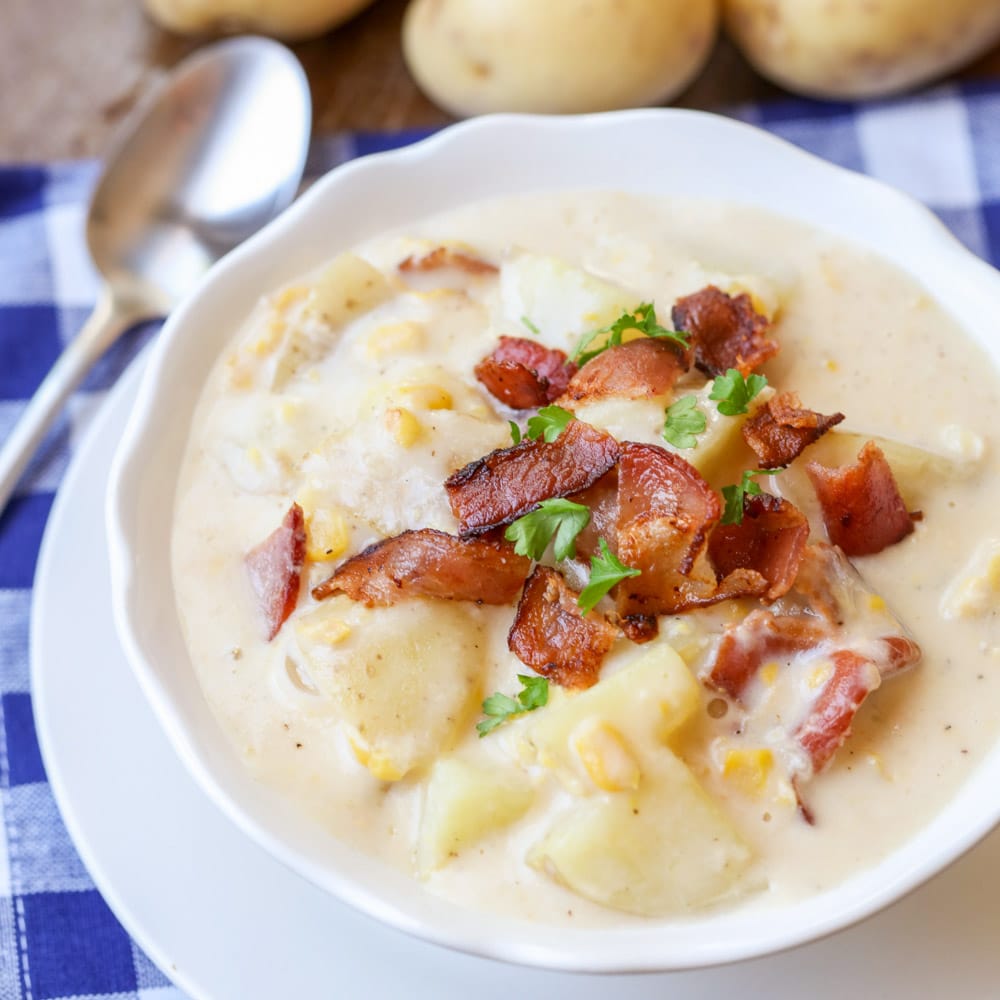 Potato Corn Chowder – This Cheesy Ham Chowder is PACKED with yummy ingredients like chunky potatoes, diced carrots, and ham. It's so cheesy and creamy, it's impossible not to love it!
Pork Stuffed Sweet Potato – Savory Pork Stuffed Sweet Potatoes are simple and quick and perfect for dinner any night or as a side dish.
Chicken Dumpling Soup – Our all-time favorite version of one of the most classic soup recipes – Chicken and Dumplings! This simple, delicious soup is filled with chunks of chicken and pieces of biscuit, along with your favorite veggies!
Fried Pork Chops – These delicious Fried Pork Chops in a Lemon Butter Sauce are crispy on the outside and so delicious and tender on the inside! Everyone loves these pan fried pork loins that are so flavorful and simple.
Taco Pie – A super simple and delicious recipe for Taco Quiche. Ground beef, sour cream, taco seasoning, cheese and biscuit mix make this delicious recipe!!
Sweet Potato Soup – Velvety smooth sweet potato soup has a bit of nip and is the perfect soup recipe for anyone who loves sweet potatoes.
---
The COmplete list
Here are the picture cards for all of the delicious winter dishes listed above.
Whether it's a hearty, easy, or healthy meal you are looking for you're sure to find the perfect recipes for those cold winter nights!
More Collections: Crock Pot Dinner Ideas, Christmas Dinner Ideas, Fall Dinner Recipes